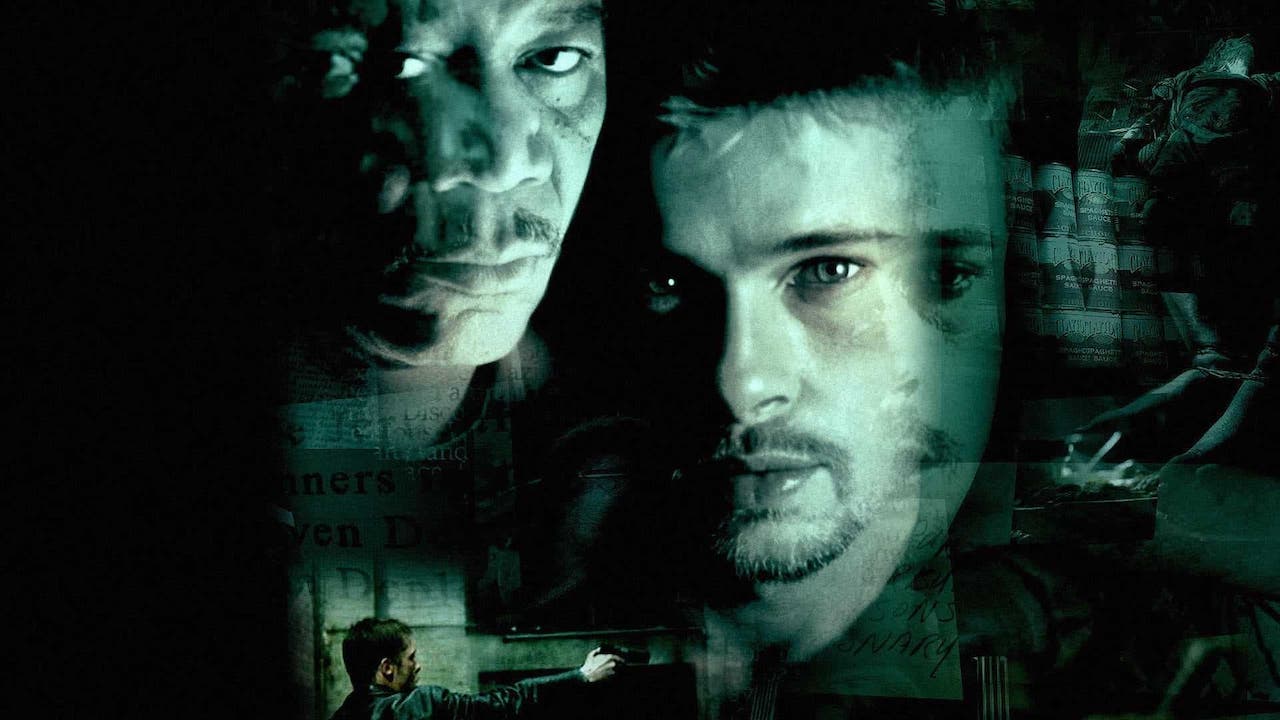 The best 25 thrillers on Netflix Australia

---
Wanna watch a good thriller on Netflix? Critic Sarah Ward has trawled through the archives and picked the top 25 thrillers currently available on the streaming platform.
Last updated: May 23, 2022


Watch on Netflix
Germany's 2021 submission for the Best International Film Oscar, And Tomorrow the Entire World is both topical and tense—and, on filmmaker Julia von Heinz's part, impassioned, angry and immersive as well—as it steps inside the fight against fascism. In a riveting portrayal, Mala Emde plays law student Luisa, who starts moving away from her comfortable upbringing to battle far-right factions peppering Germany's political landscape during her studies.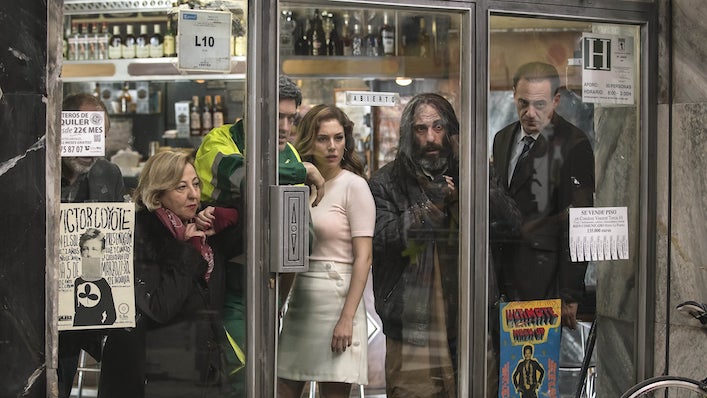 Watch on Netflix
Álex de la Iglesia's films frequently feel like an onslaught. They're meant to; frenetic, kinetic, off-kilter and chaotic is usually the Spanish filmmaker's style. With The Bar, he tackles a hostage setup with both thrills and black comedy, after a Madrid cafe becomes the focal point for a series of random sniper killings. This 2017 movie isn't short on plot as a group of strangers find themselves trapped in the eponymous spot, with their circumstances constantly shifting.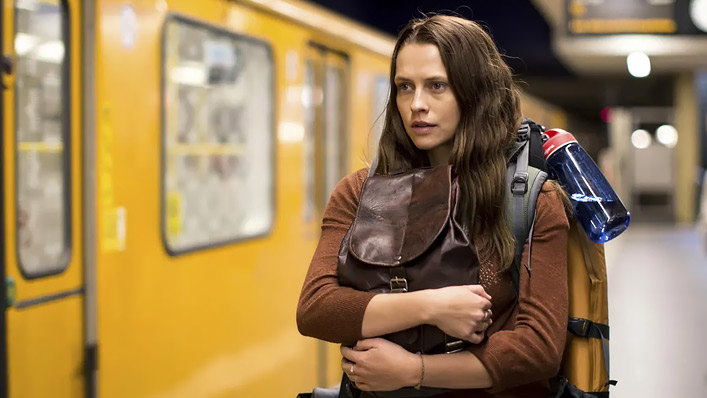 Watch on Netflix
When Brisbanite Clare (Teresa Palmer) travels to Germany, she's excited about a backpacking European holiday. Soon after starting a vacation romance with Andi (Max Riemelt), however, her getaway takes a stressful turn when she becomes his hostage. A terse psychological thriller, Berlin Syndrome is well performed, well directed by Australian filmmaker Cate Shortland and, crucially, is almost distressingly claustrophobic as it chronicles Clare's plight.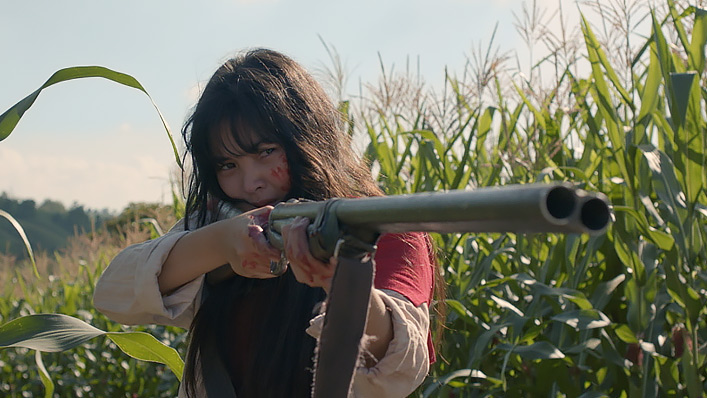 Watch on Netflix
Submitted as the Philippines' entry into the 2017 Oscars' Best Foreign Language Film category, Birdshot is a quiet and small movie that wrings ample tension out of a straightforward but always absorbing situation. In the nation's countryside, farm-dwelling 14-year-old Maya (Mary Joy Apostol) lives with her father Diego (Ku Aquino), who teaches her to shoot. When she accidentally kills an endangered eagle, the local police are soon on her trail.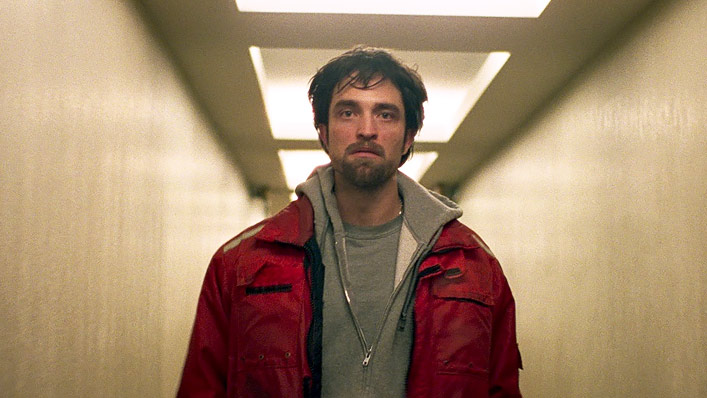 Watch on Netflix
Watching a film directed by the Safdie brothers probably isn't recommended for viewers with high blood pressure. Their movies live and breathe tension, as Good Time demonstrates for 101 rattling minutes. In an impressively gritty and unglamorous performance, Robert Pattinson plays a small-time criminal determined to do whatever it takes to rustle up the cast to get his brother (Benny Safdie) out on bail.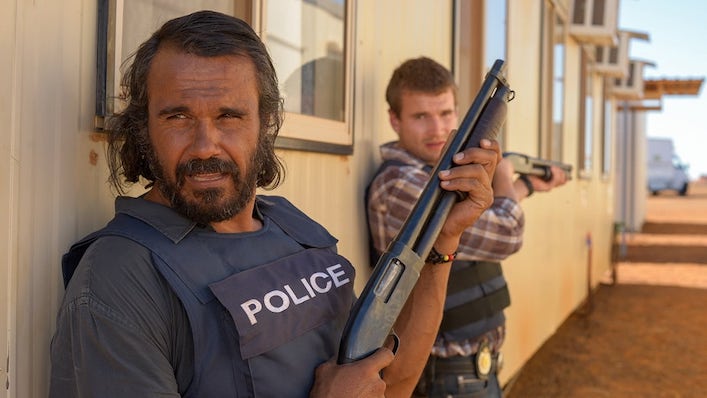 Watch on Netflix
The role of Jay Swan will always be synonymous with the great Aaron Pedersen. The franchise that brought the detective to the screen will always bring Ivan Sen's name to mind, too. The latter writes, directs, shoots, edits, and composes the music for Goldstone, one of Aussie cinema's rare sequels. And with Swan now searching for a missing woman in an insular mining town, this second effort both deepens and expands Mystery Road's exploration of Australian race relations.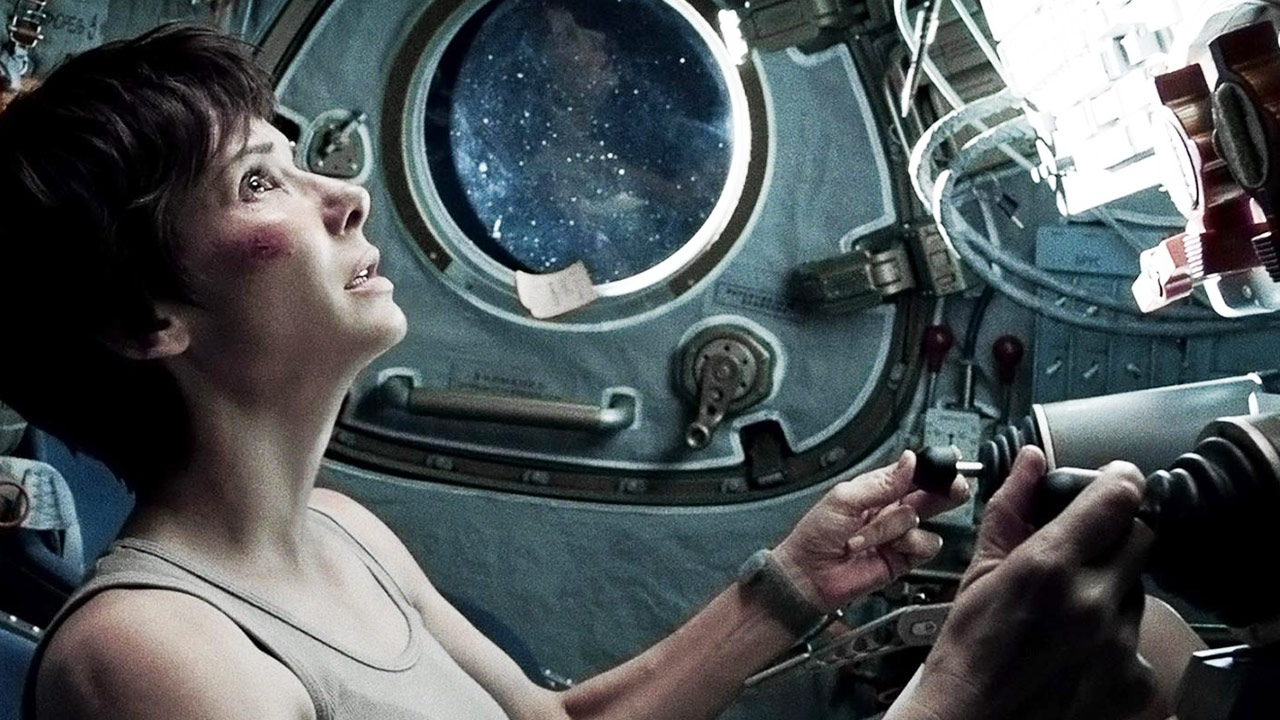 Watch on Netflix
Tense doesn't even begin to describe Alfonso Cuarón's seven-time Oscar-winner Gravity. Dazzling doesn't satisfactorily sum up its technical marvels, either, which play an enormous part in making the space-set film as nerve-racking as it is. More than a few movies have soared into the sky to find thrills, but watching Sandra Bullock play a stranded astronaut on a desperate quest for survival above the earth is up there with sci-fi's most memorable white-knuckle efforts.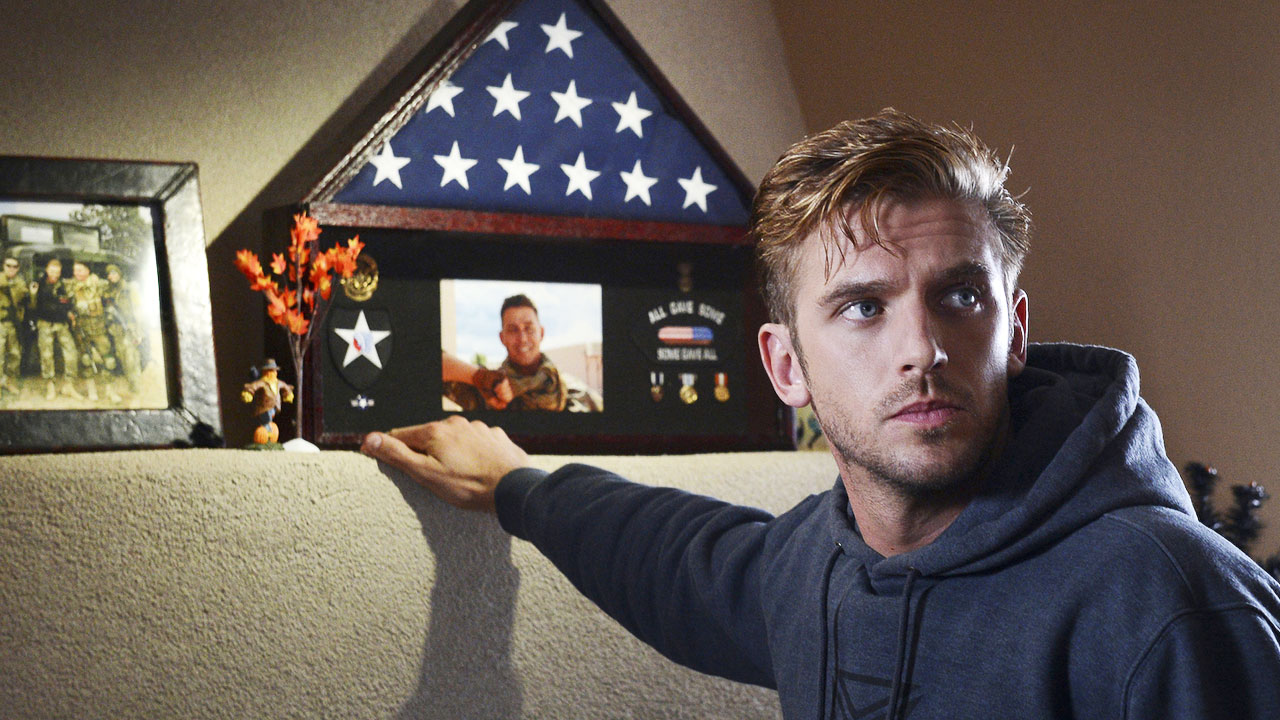 WATCH ON NETFLIX
Slick, streamlined and spectacularly cast, The Guest delivers a thriller masterclass from director Adam Wingard and screenwriter Simon Barrett. The concept is as straightforward as the genre gets, charting a stranger's impact upon a grieving family after showing up claiming to be a friend and former army colleague of their recently deceased son. But when that surprise arrival is played by Dan Stevens, and the whole film drips with intelligence and evocative style—even at its most violent—it's a winner.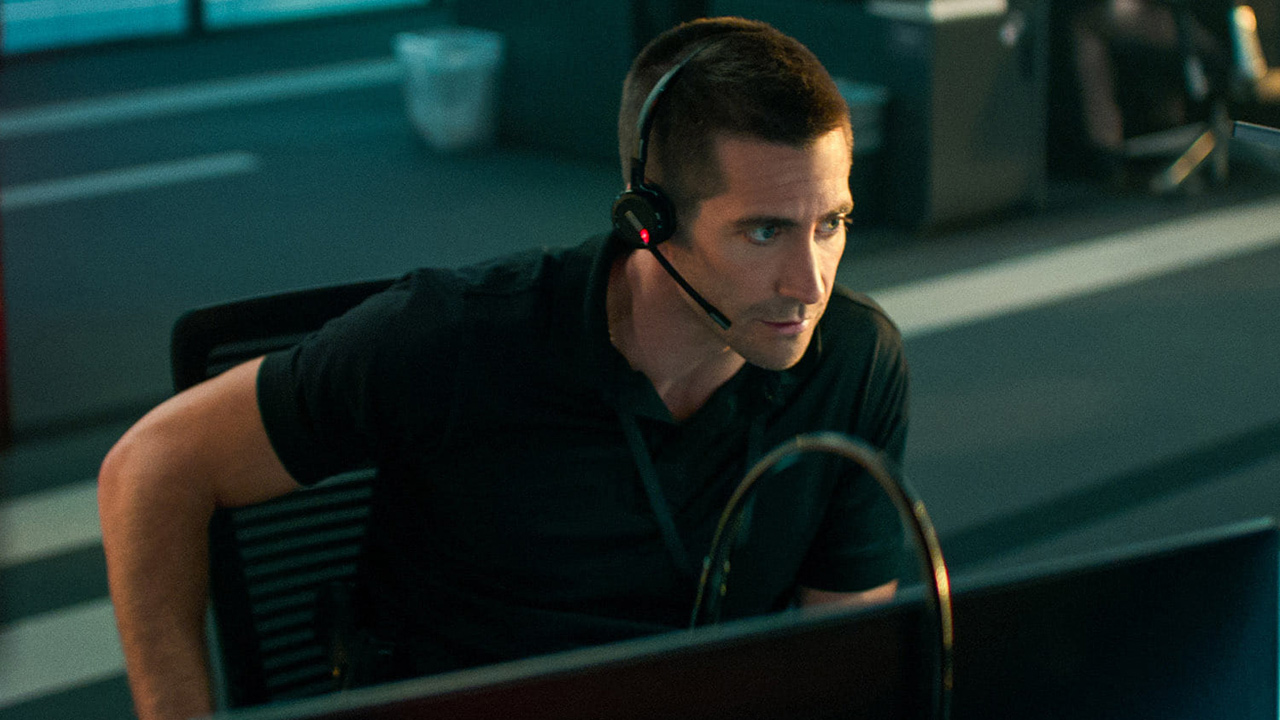 Watch on Netflix
When Danish movie The Guilty arrived in 2018, it instantly joined the ranks of immersive and engaging single-setting thrillers, unfurling its story via a police officer assigned to emergency dispatch when a kidnapping call comes in. Starring Jake Gyllenhaal and directed by Antoine Fuqua, the always-inevitable US remake isn't quite as powerful as the original, but it still takes viewers on a suspenseful ride—and Gyllenhaal is fantastic as the cop trying to save an abducted woman while also facing his own career crisis.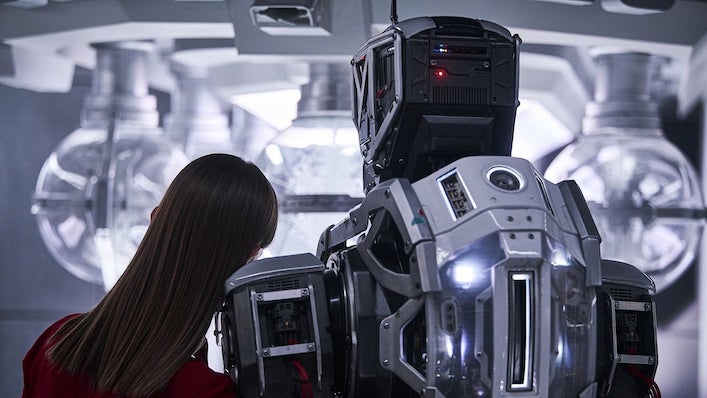 Watch on Netflix
In a post-apocalyptic future, a girl grows from a baby to a teenager (Clara Rugaard) under the care of a robot called Mother (voiced by Rose Byrne), all within the safety of an impenetrable bunker—until a stranger (Hilary Swank) comes their way. One of the most thrilling aspects of I Am Mother stems from its nimble screenplay, with the Australian film bearing much in common with other dystopian, survivalist and robot-centric movies, and yet always finding its own niche.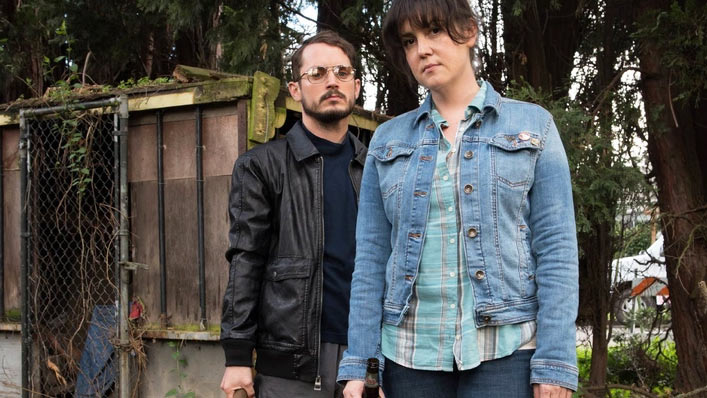 Watch on Netflix
Melanie Lynskey leads this slow-simmering, sometimes-comedic vengeance-driven thriller, while Blue Ruin and Green Room actor Macon Blair writes and directs. That's a superb combination. As a woman who has just been burgled, then decides to track down her stolen laptop herself—with help from her neighbour (Elijah Wood)—Lynskey commands every frame she's in. And, in conveying the titular sentiment, Blair crafts a streamlined but weighty feature for his directorial debut.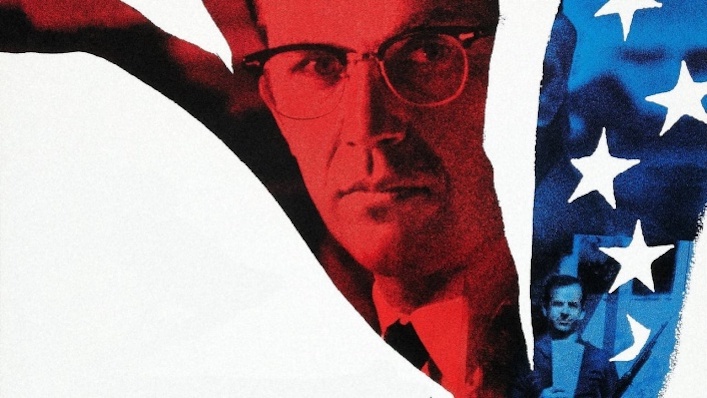 JFK (1991)
Watch on Netflix
When Oliver Stone decided to add the assassination of President John F Kennedy to the political thrillers and dramas on his resume, he was always going to take his time stepping through the minutiae. JFK fills its three-plus hours easily, however, and with ample detail (and speculation). With Kevin Costner leading the cast as a New Orleans District Attorney looking into the events of November 22, 1963, the end result goes heavy on paranoia-inspired thrills and proves compelling in the process.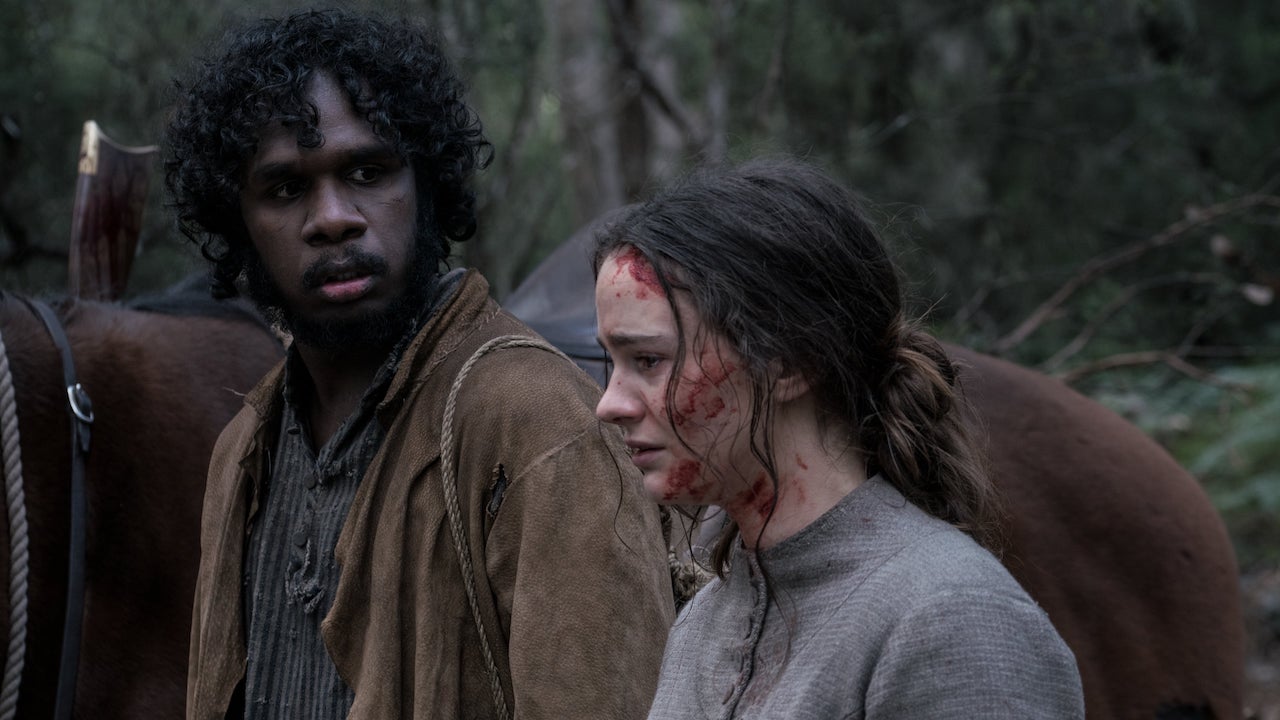 Watch on Netflix
Jennifer Kent's sophomore feature, following The Babadook, is a stunning piece of Australian cinema that isn't afraid to confront the country's violent and oppressive colonial past head on. From its brutal beginning, which demonstrates the horrific treatment received by Irish convict Clare Carroll (Aisling Franciosi) at the hands of British soldiers, The Nightingale doesn't waver in tone or intensity—or in its exceptional performances by Franciosi and Indigenous dancer-turned-actor Baykali Ganambarr.
Watch on Netflix
Following a group of young radicals who stage a series of Parisian terrorist attacks, then hide in a department store, Nocturama doesn't waste a single second of its 130 minute running time. It doesn't waste a fluid shot or alluring soundtrack choice, either. Inspired by Elephant, Dawn of the Dead, and Assault on Precinct 13, French filmmaker Bertrand Bonello immerses viewers in his characters' lives, ideals and mindsets, while never veering away from their flaws and contradictions, or from making a statement.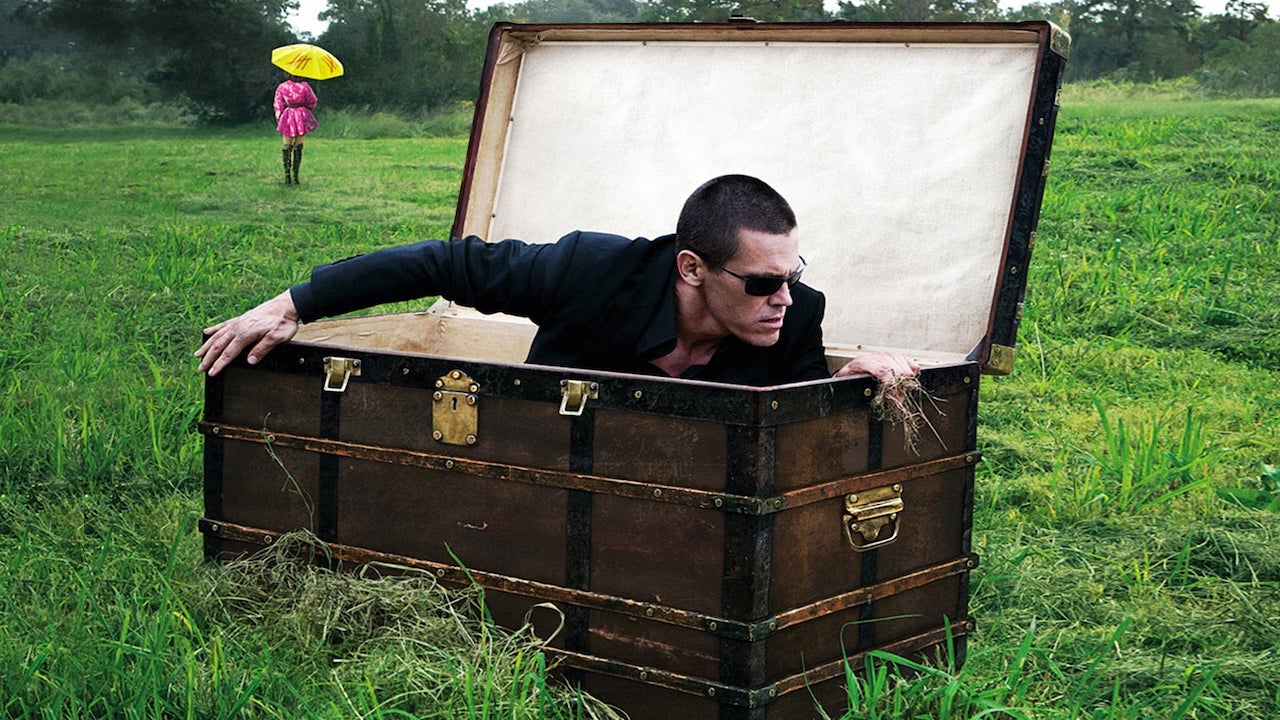 Watch on Netflix
Park Chan-wook's Oldboy is the best Oldboy, and that'll never change. That said, Spike Lee's 2013 remake still reverberates with stinging savagery as it tears down wealth, privilege, and the type of toxic men who've always been able to hide behind both. Lee helms a pulpy, biting, lurid, and melodramatic twist on the tale that's largely faithful to the original, but sinks its own teeth in—and features memorable performances by Josh Brolin, Samuel L Jackson, and Elizabeth Olsen.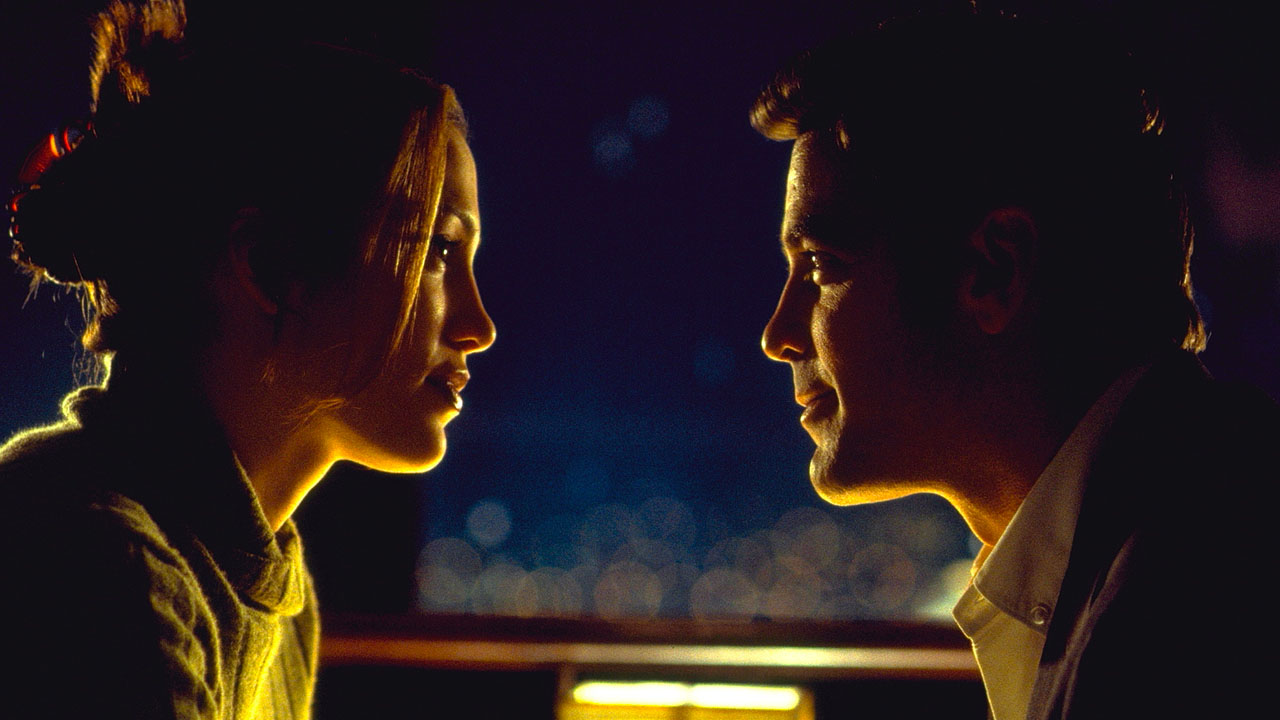 Watch on Netflix
Based on the Elmore Leonard novel of the same name, smoking with chemistry between George Clooney and Jennifer Lopez, and one of Steven Soderbergh's trademark heist films, Out of Sight fits into many genres. But if Netflix wants to call it a thriller, we'll take it. Clooney plays a charming bank robber, Lopez is the US Marshal on his trail, and the film's car boot scenes are dynamite. When it first hit screens in 1998, neither Clooney nor Lopez had ever been better—and this remains a career highlight for both.
Watch on Netflix
Even if The Platform didn't hit Netflix just as the world was experiencing pandemic-induced supermarket battles for food and household essentials, it would've proven an incisive thriller—and, in its horror-driven quest to unpack society's inherent hierarchies, an engaging one. In a tower-like prison, inhabitants can only eat from a food-filled platform that descends from the top of the building—a literal but compelling example of every-man-for-himself attitudes.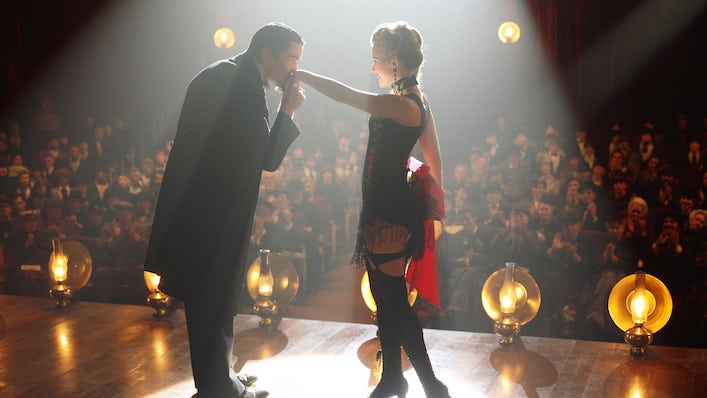 Watch on Netflix
As well as telling a tale of two obsessive warring magicians hashing out their rivalry in 19th-century London, The Prestige features David Bowie as Nikola Tesla—and both aspects of the film are excellent. So too are leads Hugh Jackman and Christian Bale as said adversaries, in a movie that gets far less attention than Christopher Nolan's other features, but remains just as entertaining and spectacular.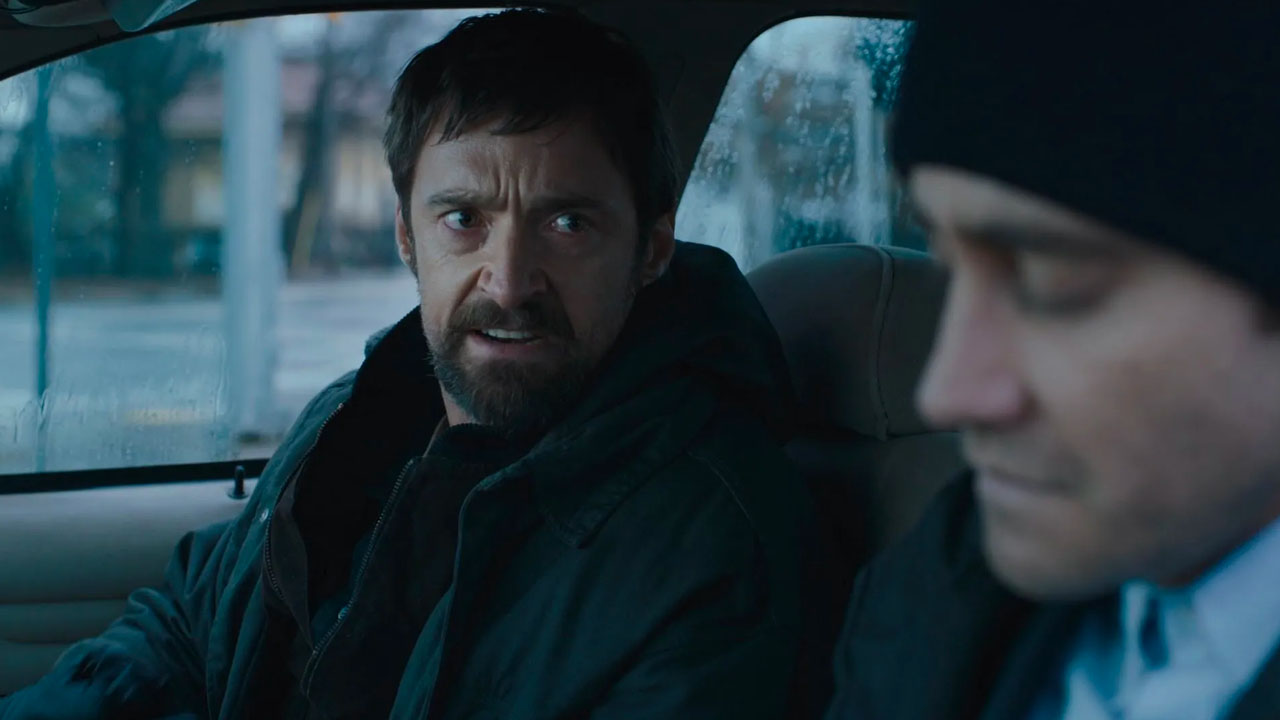 Watch on Netflix
When Denis Villeneuve made his English-language debut, of course he did so with a thriller, the French Canadian filmmaker's favourite genre. As led by Hugh Jackman and Jake Gyllenhaal, the bleak, dread-inducing Prisoners charts the abduction of two Pennsylvanian girls, the police investigation to find the culprit and the response by one of the children's fathers. Also impressive is the rest of the cast, spanning Paul Dano, Melissa Leo, Viola Davis, Maria Bello and Terrence Howard.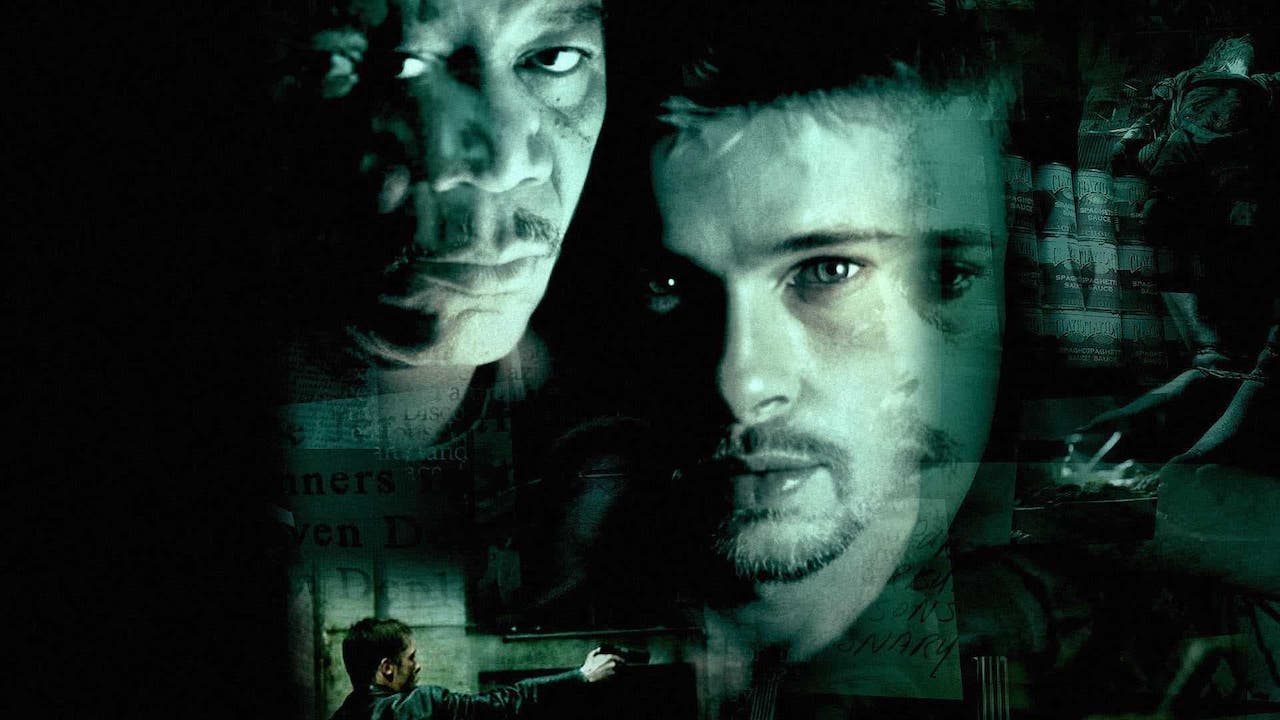 Watch on Netflix
Alongside Zodiac, Se7en is one of David Fincher's perfect thrillers, tackling a topic—serial killers—that the director has clearly found both fascinating and riveting across his career. No one will ever forget the film's ending, or Brad Pitt's screaming as it unveils its last grisly shock. No one will ever shake the movie's elaborate and unsettling crime scenes either, or its Nine Inch Nails-soundtracked opening credits. Yes, the list keeps going—because when Fincher tackles murder, he sets the bar.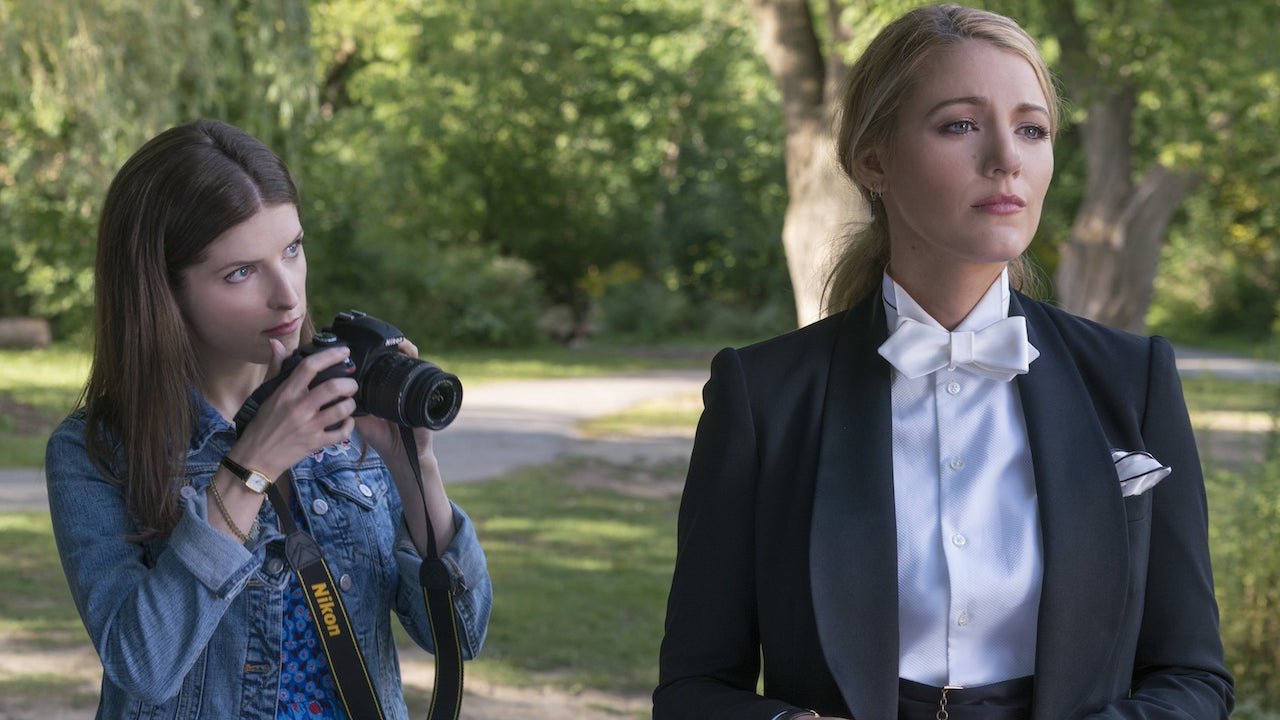 Watch on Netflix
Anna Kendrick and Blake Lively make a suitably dynamic duo in A Simple Favour, an upbeat, intriguing and immensely fun black comedy thriller about two women who become friends when their children start palling around at school. That's just the beginning in this twist-heavy affair, which proves director Paul Feig's versatility. In fact, it's the noir-ish delight that no one suspected the Bridesmaids filmmaker had in him—and now a sequel is on the way.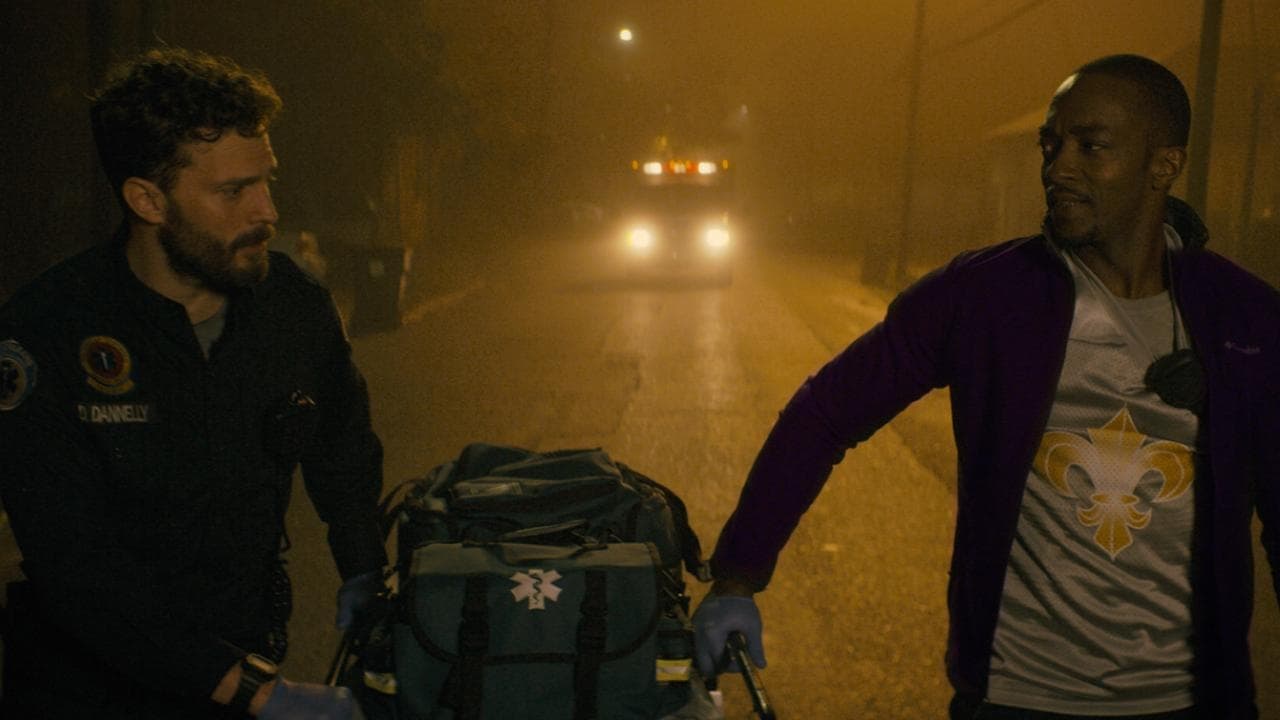 Watch on Netfli
Justin Benson and Aaron Moorhead have a knack for killer premises, as the filmmaking duo demonstrate in Synchronic. Jamie Dornan and Anthony Mackie play New Orleans paramedics investigating a string of deaths linked to the eponymous designer, which messes not only with minds and lives but also with space and time. This smart, twisty, mind-bending and immersively shot suspense ride is one of the best sci-fi thrillers in recent years.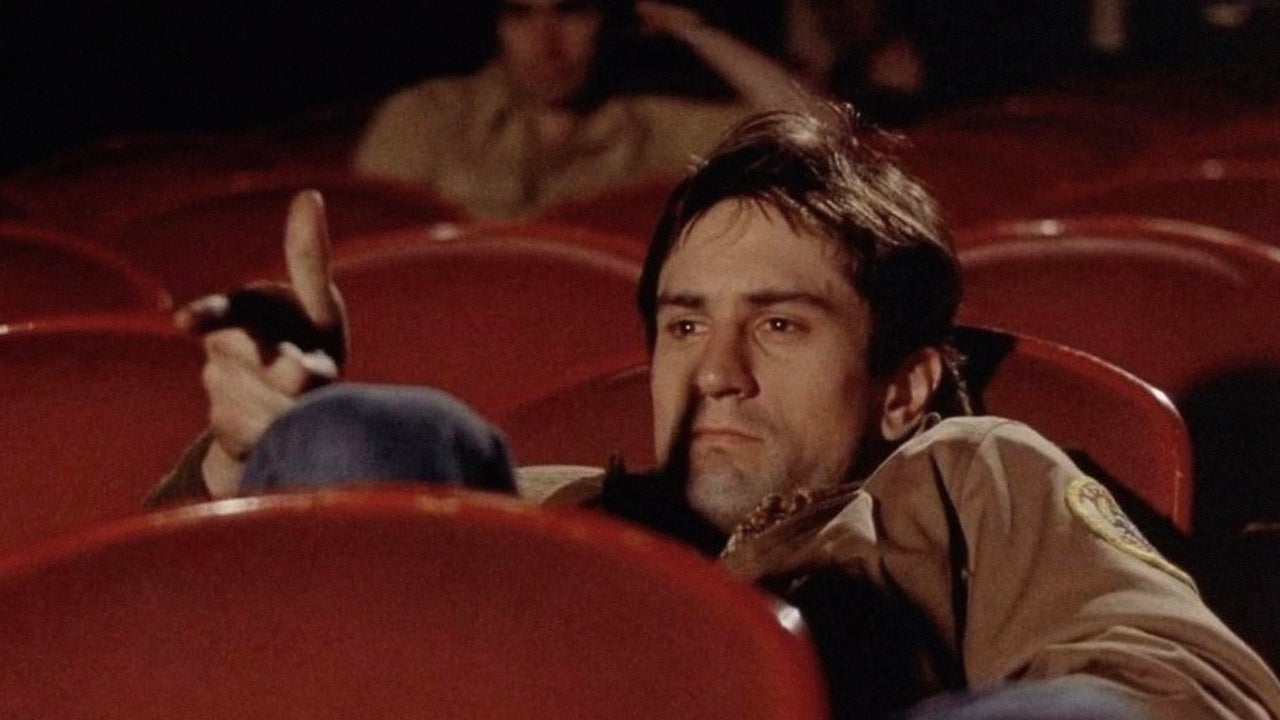 Watch on Netflix
Here is a film that would not take it anymore. Almost every Paul Schrader-penned movie about lonely men rallying against an uncaring world and trying to redress its ills fits that description, and many of his collaborations with Martin Scorsese do, too. Nonetheless, their first feature together happens to be one of the greatest films ever made. Every element is perfection, from Bernard Herrmann's intoxicating score (and his last) through to Robert De Niro's career-defining performance as Travis Bickle.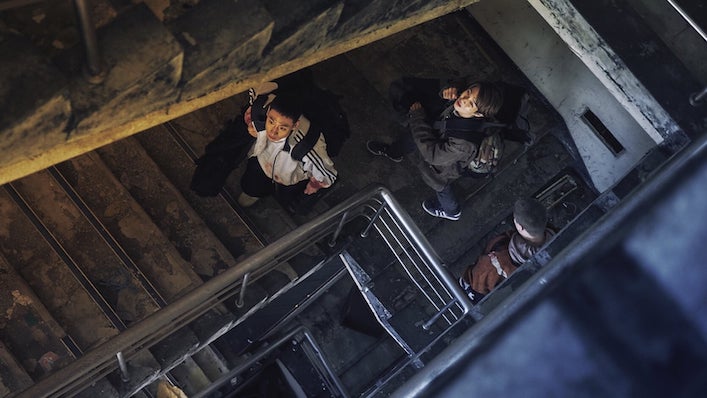 Watch on Netflix
Directing his second feature following his 2011 debut Bleak Night, writer/director Yoon Sung-hyun doesn't lack in ambition, crafting a dystopian thriller that's also an action-packed heist film. Time to Hunt starts with Jun-seok (Lee Je-hoon) leaving prison after serving his sentence for one failed heist, then convincing his pals (Ahn Jae-hong and Choi Woo-shik) that they should stage another one. From there, the expertly crafted sense of intensity proves relentless.
Watch on Netflix
Adam Sandler plus the Safdie brothers is a match made in cinephile heaven. Any time that Sandler embraces his serious side, it's worth paying attention—but when put through the ringer by the directors of Heaven Knows What and Good Time, it's something truly special. He plays a jeweller desperate to close a big deal, earn a huge payday, settle his debts and fix his life, and he's operating at maximum intensity, as is everything in the movie.
---
UPDATES
Titles are added and removed from his page to reflect changes to the Netflix catalogue. Reviews no longer available on this page can be found here.