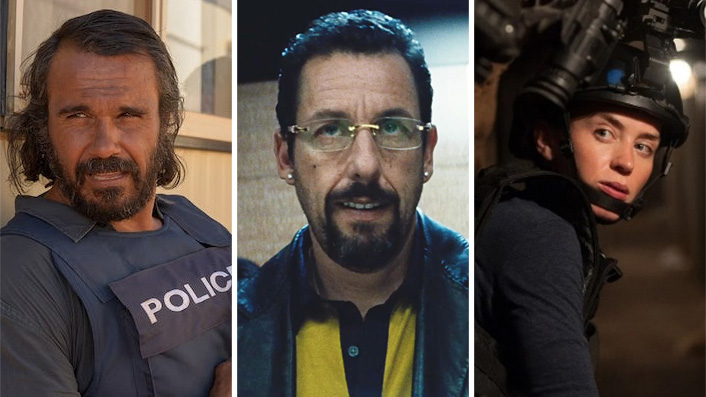 The best 25 thrillers on Netflix Australia

---
Wanna watch a good thriller on Netflix? Critic Sarah Ward has trawled through the archives and picked the top 25 thrillers currently available on the streaming platform.
See also:
* All new movies & series on Netflix Australia
* All new streaming movies & series
Last updated: August 27, 2021

Watch on Netflix
Germany's 2021 submission for the Best International Film Oscar, And Tomorrow the Entire World is both topical and tense—and, on filmmaker Julia von Heinz's part, impassioned, angry and immersive as well—as it steps inside the fight against fascism. In a riveting portrayal, Mala Emde plays law student Luisa, who starts moving away from her comfortable upbringing to battle far-right factions peppering Germany's political landscape during her studies.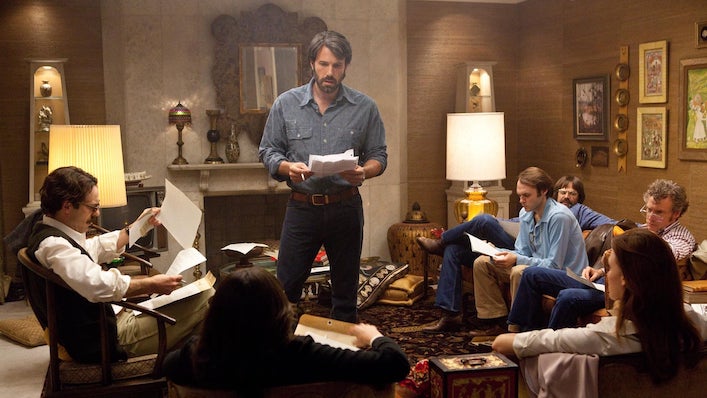 Watch on Netflix
Anyone who saw Argo in a full cinema likely heard applause resounding through the theatre when the Ben Affleck-starring and -directed political thriller came to an end. Dramatising the events surrounding the rescue of six US embassy staff during the Iran hostage crisis, this Oscar-winner takes audiences on a slickly-told and crowd-pleasing ride, yet still bristles with tension every step of the way as its all-star cast recreate a fake film crew caper aimed at safely extracting the diplomats.
Watch on Netflix
When Jesse Eisenberg was cast as Mark Zuckerberg in The Social Network, it was a stroke of genius. But, playing a socially awkward accountant who begins karate lessons after he's attacked on the street, he's just as aptly deployed in the black comedy-thriller hybrid The Art of Self-Defense. Filmmaker Riley Stearns uses his star to perfection, conjuring blistering laughs by skewering toxic masculinity, and maintaining a thrilling mood and tone throughout.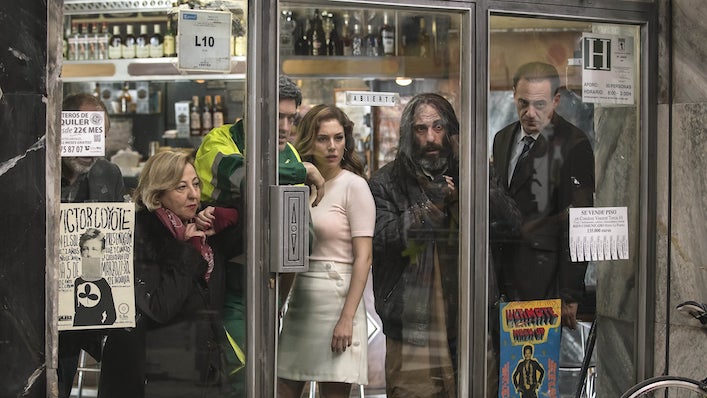 Watch on Netflix
Álex de la Iglesia's films frequently feel like an onslaught. They're meant to; frenetic, kinetic, off-kilter and chaotic is usually the Spanish filmmaker's style. With The Bar, he tackles a hostage setup with both thrills and black comedy, after a Madrid cafe becomes the focal point for a series of random sniper killings. This 2017 movie isn't short on plot as a group of strangers find themselves trapped in the eponymous spot, with their circumstances constantly shifting.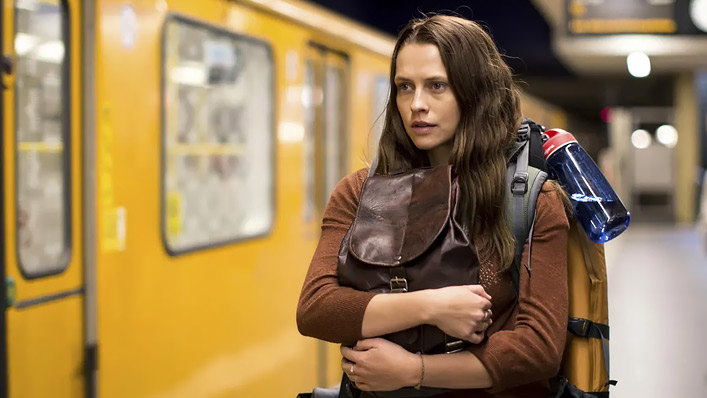 Watch on Netflix
When Brisbanite Clare (Teresa Palmer) travels to Germany, she's excited about a backpacking European holiday. Soon after starting a vacation romance with Andi (Max Riemelt), however, her getaway takes a stressful turn when she becomes his hostage. A terse psychological thriller, Berlin Syndrome is well performed, well directed by Australian filmmaker Cate Shortland and, crucially, is almost distressingly claustrophobic as it chronicles Clare's plight.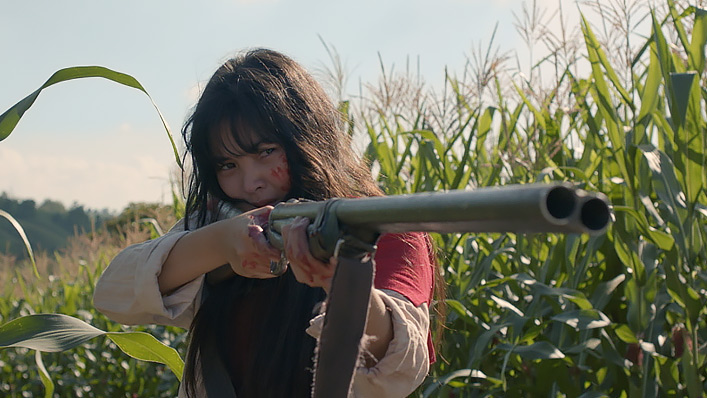 Watch on Netflix
Submitted as the Philippines' entry into the 2017 Oscars' Best Foreign Language Film category, Birdshot is a quiet and small movie that wrings ample tension out of a straightforward but always absorbing situation. In the nation's countryside, farm-dwelling 14-year-old Maya (Mary Joy Apostol) lives with her father Diego (Ku Aquino), who teaches her to shoot. When she accidentally kills an endangered eagle, the local police are soon on her trail.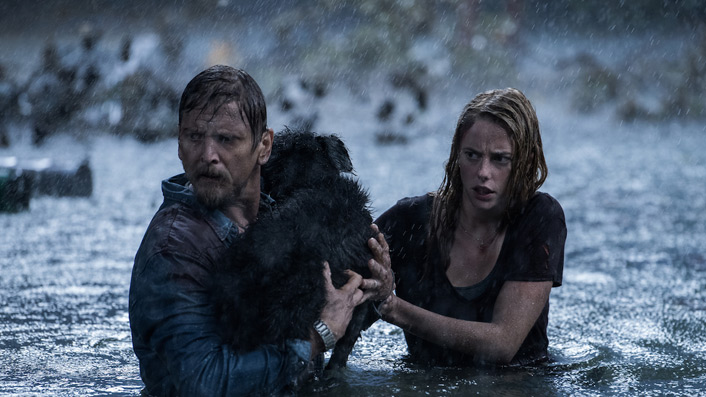 Watch on Netflix
Monster movies typically go one of two ways and, while Crawl could've proven a cheesy, formulaic, Sharknado-style mashup of alligators and hurricanes, it actually serves up a taut, suspenseful, snap-happy thriller. All of the expected elements are present as Kaya Scodelario and Barry Pepper try to scamper out of biting reach beneath a Florida home; however, experienced horror director Alexandre Aja knows how to turn this disaster-driven fare into an effective flick.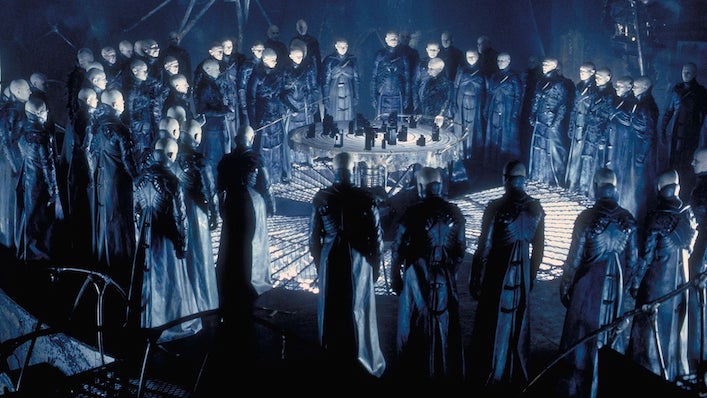 Watch on Netflix
After the gothic fantasy of The Crow, Australian filmmaker Alex Proyas switched to neo-noir meets sci-fi with Dark City—although a visual fondness for all things shadowy firmly remains. One of the great science-fiction thrillers of the 90s, the film's premise is as alluring as its appearance, with Rufus Sewell playing a man who can't remember his identity, then finds himself accused of murder, all in a world where eerie men called 'the strangers' manipulate memories.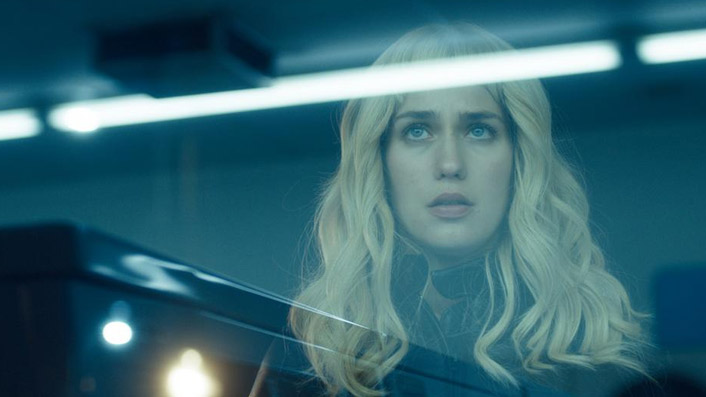 Watch on Netflix
More than a few films fall into the very specific Los Angeles-set neo-noir subgenre, including Drive, The Nice Guys and Under the Silver Lake. The 2017 thriller Gemini is an enticing, compelling and vividly shot addition to the fold. The reliably impressive Lola Kirke plays Jill LaBeau, a personal assistant to movie star Heather Anderson (Zoë Kravitz). When the latter turns up dead, the former is drawn into the aftermath as a detective (John Cho) investigates.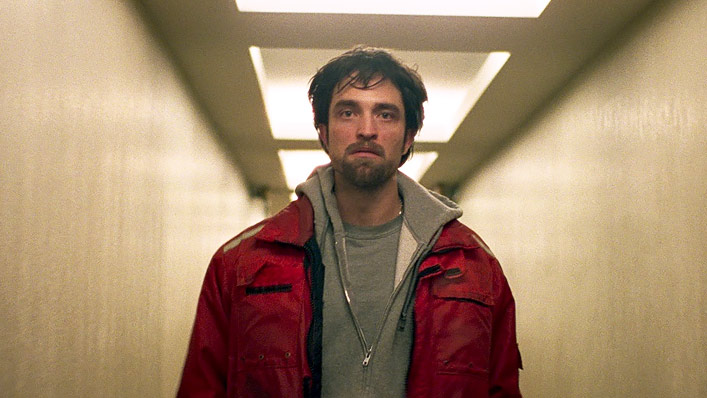 Watch on Netflix
Watching a film directed by the Safdie brothers probably isn't recommended for viewers with high blood pressure. Their movies live and breathe tension, as Good Time demonstrates for 101 rattling minutes. In an impressively gritty and unglamorous performance, Robert Pattinson plays a small-time criminal determined to do whatever it takes to rustle up the cast to get his brother (Benny Safdie) out on bail.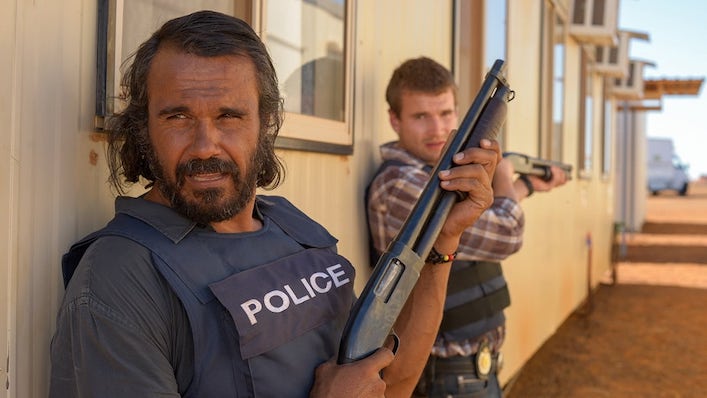 Watch on Netflix
The role of Jay Swan will always be synonymous with the great Aaron Pedersen. The franchise that brought the detective to the screen will always bring Ivan Sen's name to mind, too. The latter writes, directs, shoots, edits, and composes the music for Goldstone, one of Aussie cinema's rare sequels. And with Swan now searching for a missing woman in an insular mining town, this second effort both deepens and expands Mystery Road's exploration of Australian race relations.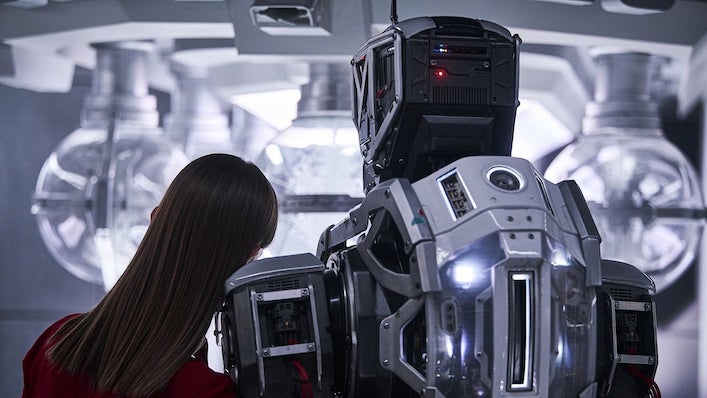 Watch on Netflix
In a post-apocalyptic future, a girl grows from a baby to a teenager (Clara Rugaard) under the care of a robot called Mother (voiced by Rose Byrne), all within the safety of an impenetrable bunker—until a stranger (Hilary Swank) comes their way. One of the most thrilling aspects of I Am Mother stems from its nimble screenplay, with the Australian film bearing much in common with other dystopian, survivalist and robot-centric movies, and yet always finding its own niche.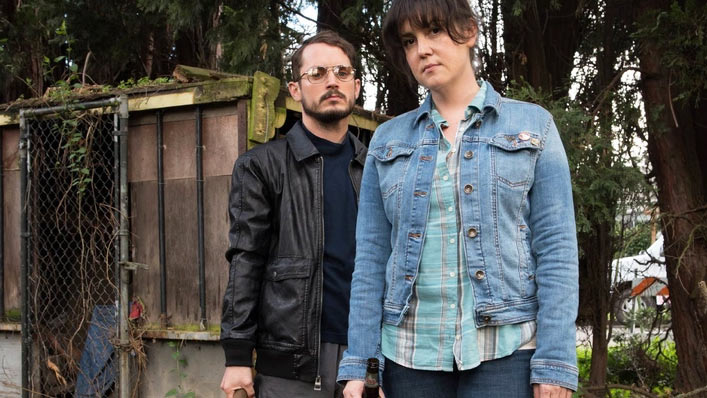 Watch on Netflix
Melanie Lynskey leads this slow-simmering, sometimes-comedic vengeance-driven thriller, while Blue Ruin and Green Room actor Macon Blair writes and directs. That's a superb combination. As a woman who has just been burgled, then decides to track down her stolen laptop herself—with help from her neighbour (Elijah Wood)—Lynskey commands every frame she's in. And, in conveying the titular sentiment, Blair crafts a streamlined but weighty feature for his directorial debut.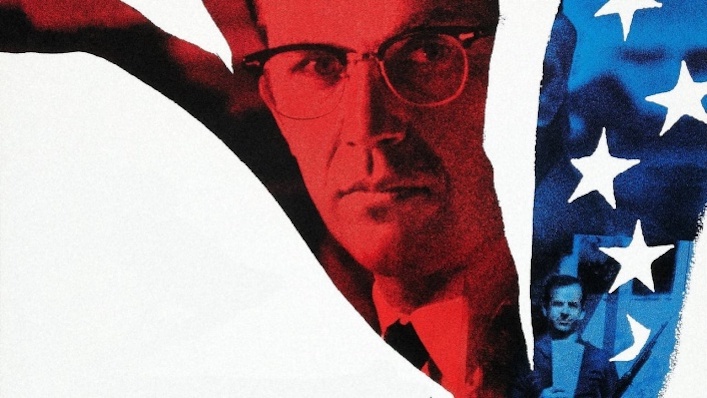 JFK (1991)
Watch on Netflix
When Oliver Stone decided to add the assassination of President John F Kennedy to the political thrillers and dramas on his resume, he was always going to take his time stepping through the minutiae. JFK fills its three-plus hours easily, however, and with ample detail (and speculation). With Kevin Costner leading the cast as a New Orleans District Attorney looking into the events of November 22, 1963, the end result goes heavy on paranoia-inspired thrills and proves compelling in the process.
Watch on Netflix
Following a group of young radicals who stage a series of Parisian terrorist attacks, then hide in a department store, Nocturama doesn't waste a single second of its 130 minute running time. It doesn't waste a fluid shot or alluring soundtrack choice, either. Inspired by Elephant, Dawn of the Dead, and Assault on Precinct 13, French filmmaker Bertrand Bonello immerses viewers in his characters' lives, ideals and mindsets, while never veering away from their flaws and contradictions, or from making a statement.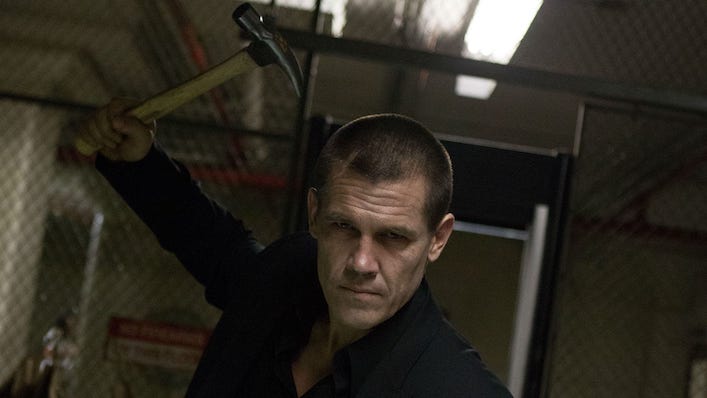 Watch on Netflix
Park Chan-wook's Oldboy is the best Oldboy, and that'll never change. That said, Spike Lee's 2013 remake still reverberates with stinging savagery as it tears down wealth, privilege, and the type of toxic men who've always been able to hide behind both. Lee helms a pulpy, biting, lurid, and melodramatic twist on the tale that's largely faithful to the original, but sinks its own teeth in—and features memorable performances by Josh Brolin, Samuel L Jackson, and Elizabeth Olsen.
Watch on Netflix
Even if The Platform didn't hit Netflix just as the world was experiencing pandemic-induced supermarket battles for food and household essentials, it would've proven an incisive thriller—and, in its horror-driven quest to unpack society's inherent hierarchies, an engaging one. In a tower-like prison, inhabitants can only eat from a food-filled platform that descends from the top of the building—a literal but compelling example of every-man-for-himself attitudes.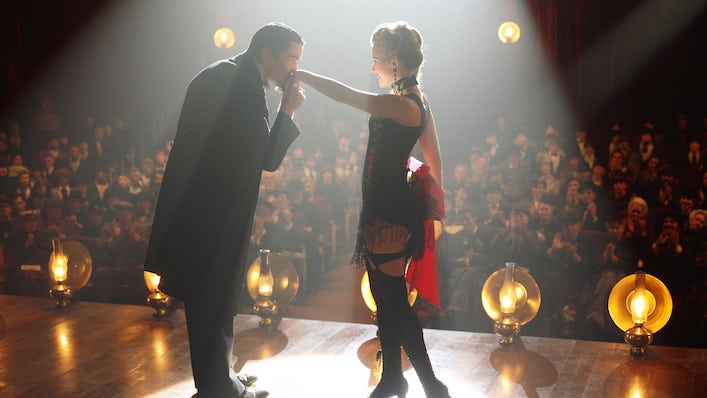 Watch on Netflix
As well as telling a tale of two obsessive warring magicians hashing out their rivalry in 19th-century London, The Prestige features David Bowie as Nikola Tesla—and both aspects of the film are excellent. So too are leads Hugh Jackman and Christian Bale as said adversaries, in a movie that gets far less attention than Christopher Nolan's other features, but remains just as entertaining and spectacular.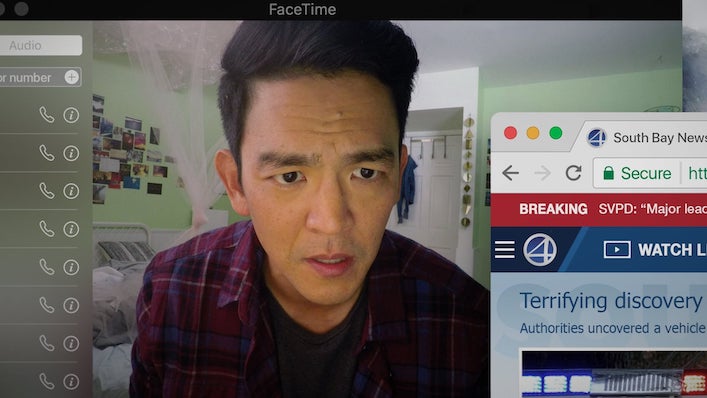 Watch on Netflix
One of the best examples of the 'screenlife' genre so far, Searching wrings tension, suspense and anxiety out of keyboard clicks, cursor movements, computer screen windows, phone calls and one very distressed father. After his 16-year-old daughter goes missing, David Kim (John Cho) uses every online tool at his disposal to try to find her. Cho is exceptional, but writer/director Aneesh Chaganty's command of his chosen format is just as compelling.
Watch on Netflix
Sicario may fall into multiple genres, but it reverberates with such a taut, anxious, nervy air that it's always going to tick the thriller box. Denis Villeneuve's features often do that, the filmmaker boasting a knack for keeping audiences on edge for an extended period. Here, though, the story—following a FBI agent (Emily Blunt) recruited to a government task force to apprehend a Mexican drug cartel—is responsible for ample edginess.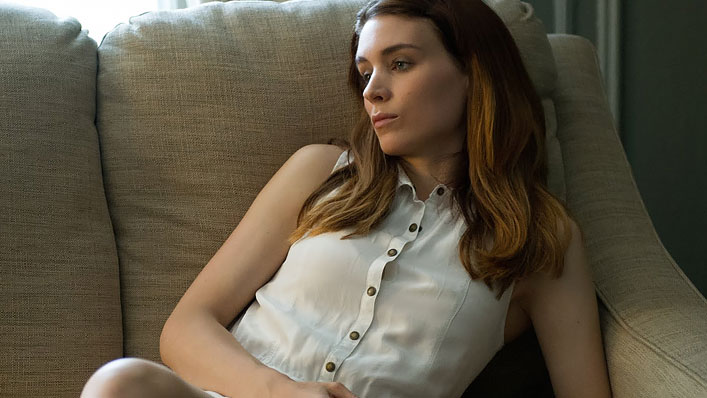 Watch on Netflix
When Steven Soderbergh and Scott Z. Burns not only join forces, but direct their attention to the medical world, great thrillers result. First came the eerily prophetic Contagion, with the pair then reteaming for pharmaceutical and psychiatry industry takedown Side Effects. Rooney Mara stars as a young woman prescribed a new antidepressant after a suicide attempt, a move that embroils everyone around her (including Channing Tatum, Jude Law and Catherine Zeta-Jones) in a twisted plot.
Watch on Netflix
Mention Soylent Green's title—or even read it to yourself—and two words automatically follow. They explain the 1973 film's big reveal and are well-known not just with the movie's fans, but in popular culture in general. And yet, even knowing how this sci-fi thriller pans out doesn't undercut its effectiveness. Many dystopian features made in the past half-century have been shaped by its influence, even if it's always solid rather than stellar.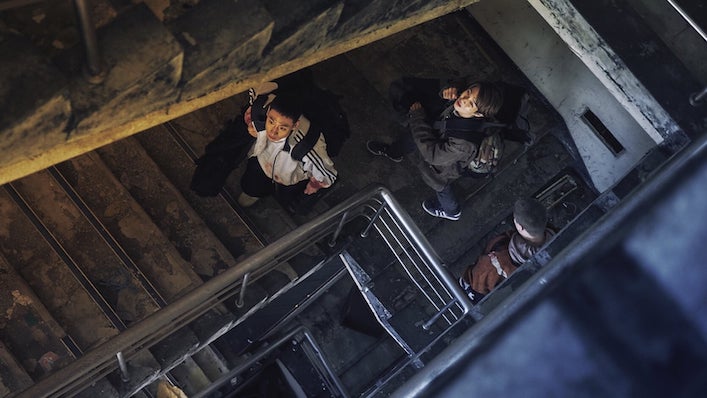 Watch on Netflix
Directing his second feature following his 2011 debut Bleak Night, writer/director Yoon Sung-hyun doesn't lack in ambition, crafting a dystopian thriller that's also an action-packed heist film. Time to Hunt starts with Jun-seok (Lee Je-hoon) leaving prison after serving his sentence for one failed heist, then convincing his pals (Ahn Jae-hong and Choi Woo-shik) that they should stage another one. From there, the expertly crafted sense of intensity proves relentless.
Watch on Netflix
Adam Sandler plus the Safdie brothers is a match made in cinephile heaven. Any time that Sandler embraces his serious side, it's worth paying attention—but when put through the ringer by the directors of Heaven Knows What and Good Time, it's something truly special. He plays a jeweller desperate to close a big deal, earn a huge payday, settle his debts and fix his life, and he's operating at maximum intensity, as is everything in the movie.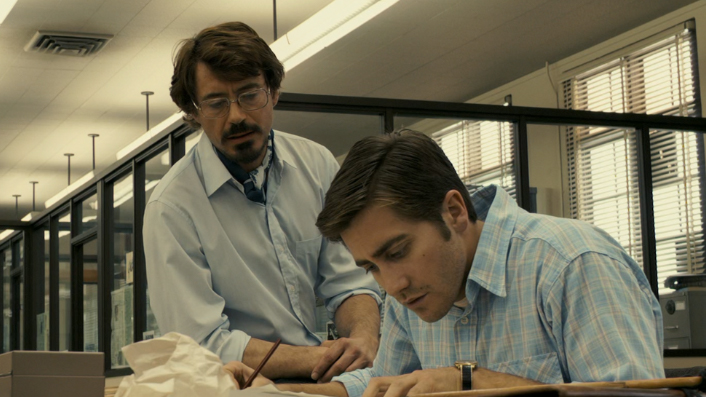 Watch on Netflix
Benefiting from superb casting, a grimly fascinating case, and David Fincher's affinity for both serial killer stories and procedural tales, this 2007 crime thriller will always be the director's exquisite, engaging and enthralling masterpiece. Not a second of its  57-minute running time is wasted as a journalist (Robert Downey Jr), a cartoonist (Jake Gyllenhaal) and a detective (Mark Ruffalo) endeavour to track down California's infamous late 60s and early 70s murderer.
---
UPDATES
Titles are added and removed from his page to reflect changes to the Netflix catalogue. Reviews no longer available on this page can be found here.