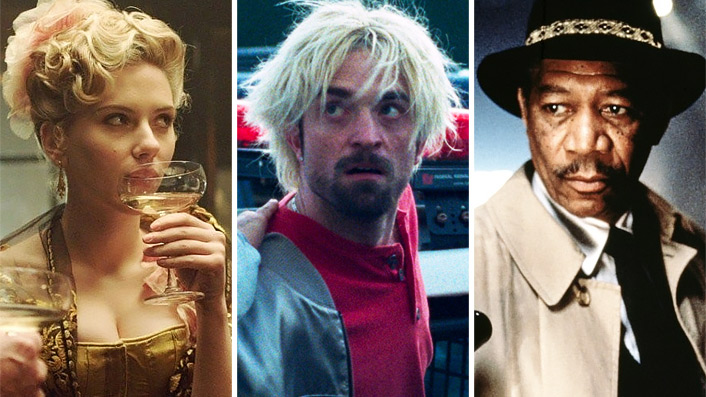 The best 25 thrillers on Netflix Australia

---
Want to watch a good thriller on Netflix?. Critic Sarah Ward has trawled through the archives and picked the top 25 thrillers currently available on the streaming platform.
See also:
* All new movies & series on Netflix Australia
* All new streaming movies & series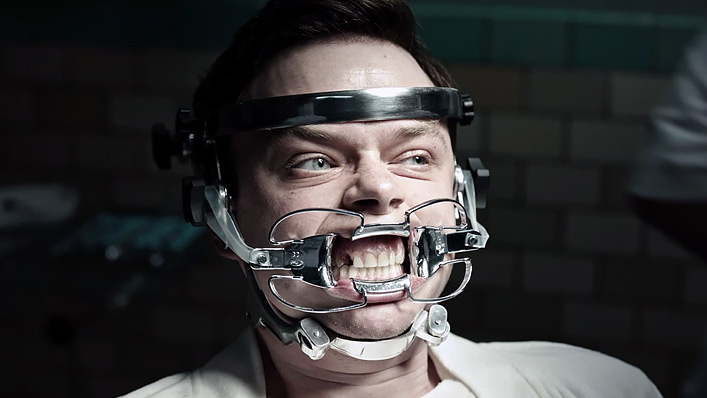 As directed by Pirates of the Caribbean veteran Gore Verbinski, A Cure for Wellness treads where a lengthy list of other thrillers have already stepped—but, even though it's hardly original, it's still sleek, sinister, stylish and feverish. It also boasts a fantastic setting, thanks to its main maze-like sanitarium location. That's where rising Wall Street hotshot Lockhart (Dane DeHaan) soon finds himself trapped after a quick visit turns into a nightmare.
Anna Kendrick and Blake Lively make a suitably dynamic duo in A Simple Favour, an upbeat, intriguing and immensely fun black comedy thriller about two women who become friends when their children start palling around at school. That's just the beginning in this twist-heavy affair, which proves director Paul Feig's versatility. In fact, it's the noir-ish delight that no one suspected the Bridesmaids filmmaker had in him.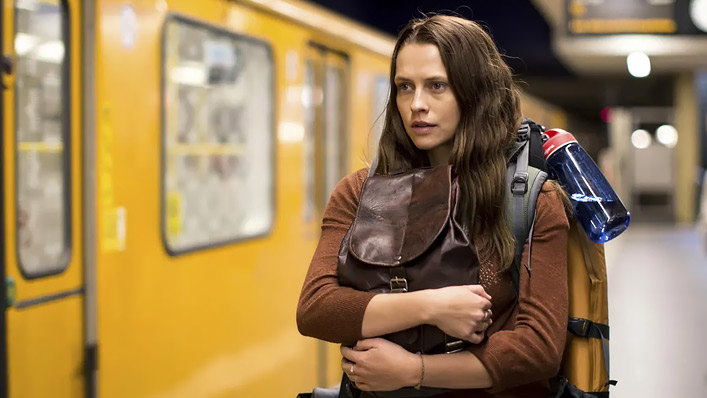 When Brisbanite Clare (Teresa Palmer) travels to Germany, she's excited about a backpacking European holiday. Soon after starting a vacation romance with Andi (Max Riemelt), however, her getaway takes a stressful turn when she becomes his hostage. A terse psychological thriller, Berlin Syndrome is well performed, well directed by Australian filmmaker Cate Shortland and, crucially, is almost distressingly claustrophobic as it chronicles Clare's plight.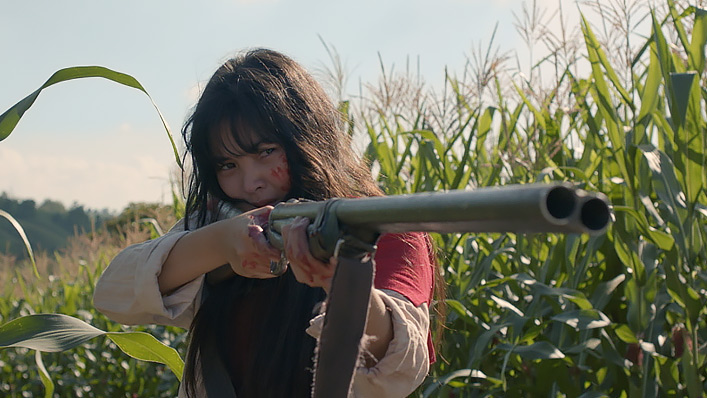 Submitted as The Philippines' entry into the 2017 Oscars' Best Foreign Language Film category, Birdshot is a quiet and small movie that wrings ample tension out of a straightforward but always absorbing situation. In the nation's countryside, farm-dwelling 14-year-old Maya (Mary Joy Apostol) lives with her father Diego (Ku Aquino), who teaches her to shoot. When she accidentally kills an endangered eagle, the local police are soon on her trail.
Not to be confused with the Reese Witherspoon comedy of the same name, Johnny To's 2005 crime thriller serves up the classic Hong Kong combination: warring gang leaders locked in a power struggle, a dark view of its characters' motives and top-notch stars. Simon Yam and Tony Leung Ka-fai play the battling heavies in a movie that won four Hong Kong Film Awards and spawned a sequel just a year later.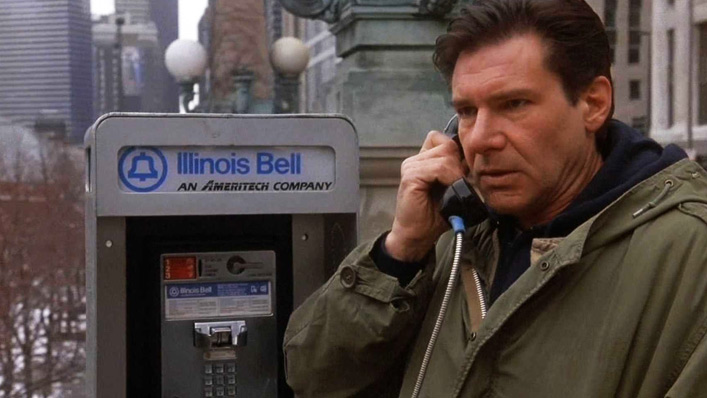 A one-armed man sparks a citywide manhunt in The Fugitive, not that anyone will believe the two-armed Dr Richard Kimble (Harrison Ford) when he tries to explain his wife's suspicious death and plead his own innocence. In one of the big action-thrillers of the '90s, Andrew Davis remakes the '60s TV show of the same name in a taut, suspenseful fashion. The chase scenes are meticulously orchestrated, and both Ford and Tommy Lee Jones are at the top of their game.
On the page, Gone Girl's game of cat-and-mouse is engrossing to read. On the screen, as directed by David Fincher (with a screenplay written by Flynn herself), it takes on a clinical yet compelling extra dimension. The setup: after his wife Amy (Rosamund Pike) disappears from their Missouri home, Nick Dunne (Ben Affleck) becomes the prime suspect. That's just the opening gambit, with Gone Girl relishing its plethora of thorny twists.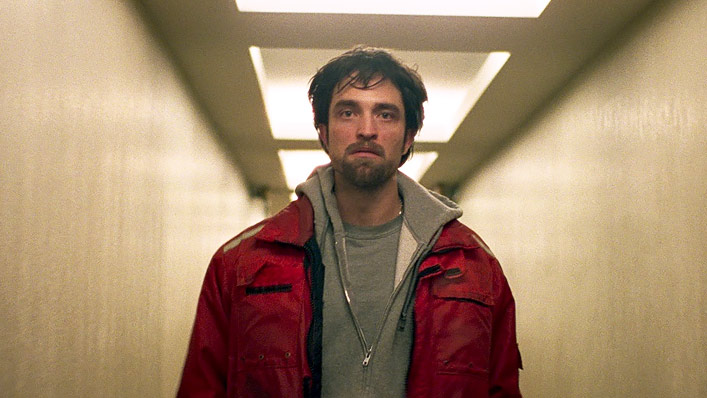 Watching a film directed by the Safdie brothers probably isn't recommended for viewers with high blood pressure. Their movies live and breathe tension, as Good Time demonstrates for 101 rattling minutes. In an impressively gritty and unglamorous performance, Robert Pattinson plays a small-time criminal determined to do whatever it takes to rustle up the cast to get his brother (Benny Safdie) out on bail.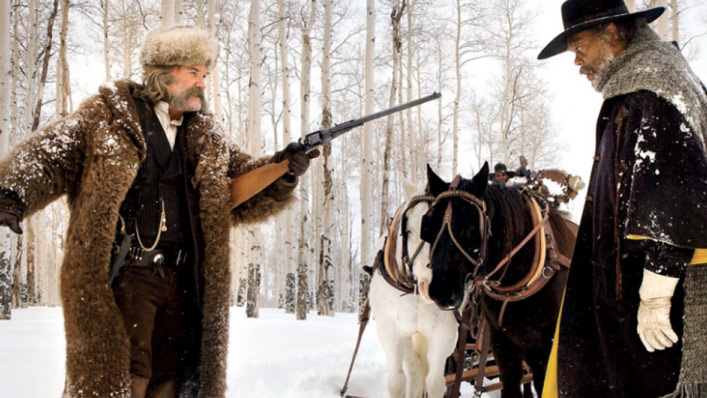 When Quentin Tarantino traps a band of not-so-law-abiding folks together, witty banter and rampant thrills tend to result. It proved true with Reservoir Dogs, and does so again with western-thriller The Hateful Eight. Alongside criminals and bounty hunters, audiences step inside Minnie's Haberdashery as a blizzard sets in. The cast includes Samuel L. Jackson, Kurt Russell, Jennifer Jason Leigh and Walton Goggins, who relish Tarantino's characteristically talky dialogue.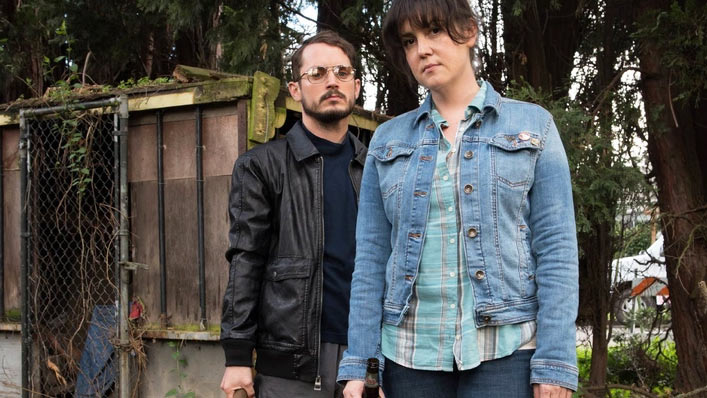 Melanie Lynskey leads this slow-simmering, sometimes-comedic vengeance-driven thriller, while Blue Ruin and Green Room actor Macon Blair writes and directs. That's a superb combination. As a woman who has just been burgled, then decides to track down her stolen laptop herself—with help from her neighbour (Elijah Wood)—Lynskey commands every frame she's in. And, in conveying the titular sentiment, Blair crafts a streamlined but weighty feature for his directorial debut.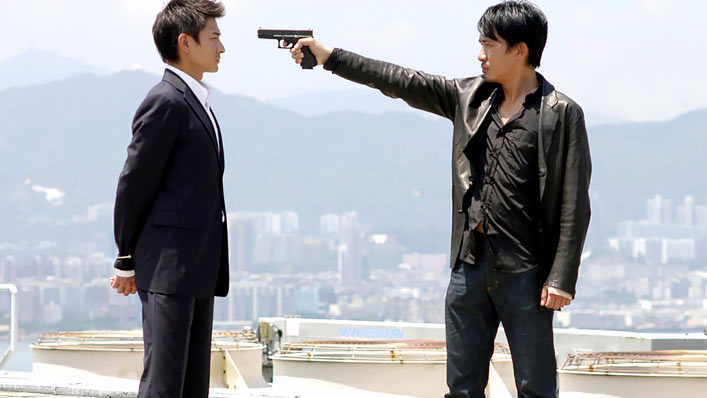 Before there was The Departed, there was Hong Kong's Infernal Affairs. If Martin Scorsese is remaking your movie, you're obviously doing something right. Boasting a high-profile cast (including Andy Lau, Tony Leung, Anthony Wong, Eric Tsang, Sammi Cheng and Kelly Chen), co-directors Andrew Lau and Alan Mak craft a crime thriller immersed in a duplicitous web of police and gangster activity. The 2002 film also inspired two sequels in 2003.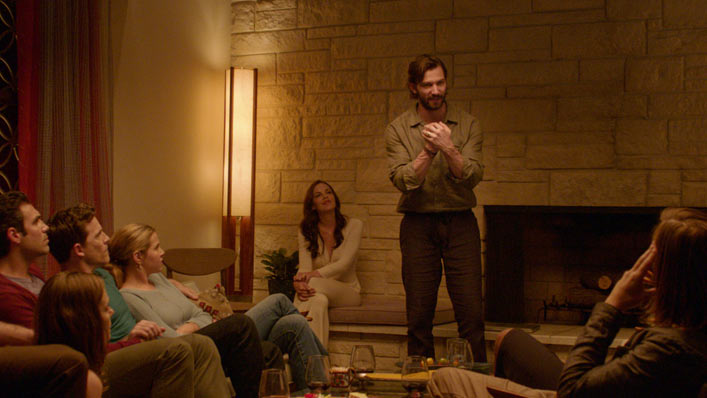 The Invitation starts with a simple premise, then twists it into something darkly astute, tense and commanding—slowly, demonstrating a mastery of pace, while pondering weighty emotions. Karyn Kusama's film begins with a gathering of friends (including Logan Marshall-Green, Tammy Blanchard and Michiel Huisman), which turns into the dinner party from hell, triggering an onslaught of suspicion and thrills.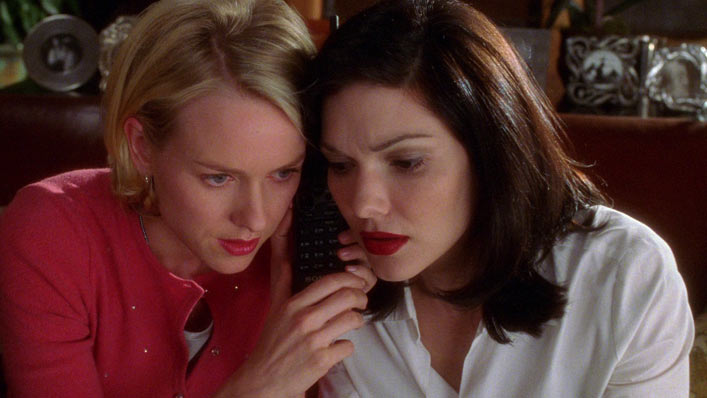 In a different world, Mulholland Drive could've been a TV show. Cinephiles should forever be thrilled that David Lynch's noir mind-bender didn't work out on the small screen, leading to one of the most astonishing films of a career filled with movies that earn that term several times over. Naomi Watts plays a wannabe actress freshly arrived in Hollywood, Laura Harring is her new friend with memory problems, and the results are Lynchian in the extreme.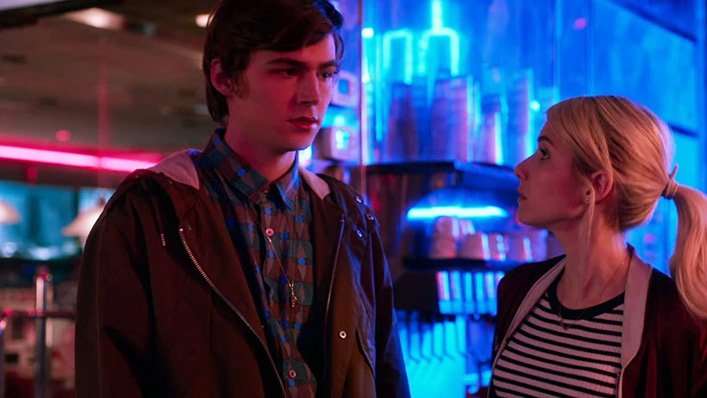 Nestled among the growing hordes of social media-focused thrillers that subject their attractive protagonists to the savage whims of the online masses, Nerve shouldn't be as effective as it is. But with Catfish directors Ariel Schulman and Henry Joost at the helm, Emma Roberts and Dave Franco starring, a fast pace leaning in its favour and an astute view on its topic, it ranks among the best examples of its very specific subgenre.
Following a group of young radicals who stage a series of Parisian terrorist attacks, then hide in a department store, Nocturama doesn't waste a single second of its 130 minute running time. It doesn't waste a fluid shot or alluring soundtrack choice, either. Inspired by Elephant, Dawn of the Dead and Assault on Precinct 13, French filmmaker Bertrand Bonello immerses viewers in his characters' lives, ideals and mindsets, while never veering away from their flaws and contradictions, or from making a statement.
Even if The Platform didn't hit Netflix just as the world was experiencing pandemic-induced supermarket battles for food and household essentials, it would've proven an incisive thriller—and, in its horror-driven quest to unpack society's inherent hierarchies, an engaging one. In a tower-like prison, inhabitants can only eat from a food-filled platform that descends from the top of the building—a literal but compelling example of every-man-for-himself attitudes.
As well as telling a tale of two obsessive warring magicians hashing out their rivalry in 19th-century London, The Prestige features David Bowie as Nikola Tesla. Both aspects of the film are excellent. So too are leads Hugh Jackman and Christian Bale as said adversaries, in a movie that gets far less attention than Christopher Nolan's other features but remains just as entertaining and spectacular.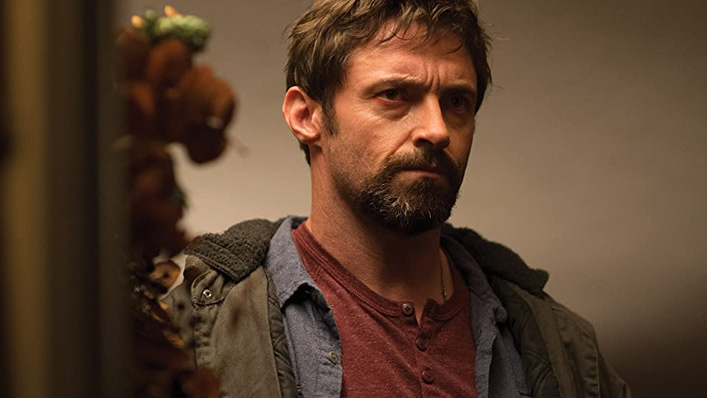 When Denis Villeneuve made his English-language debut, of course he did so with a thriller, the French Canadian filmmaker's favourite genre. As led by Hugh Jackman and Jake Gyllenhaal, the bleak, dread-inducing Prisoners charts the abduction of two Pennsylvanian girls, the police investigation to find the culprit and the response by one of the children's fathers. Also impressive is the rest of the cast, spanning Paul Dano, Melissa Leo, Viola Davis, Maria Bello and Terrence Howard.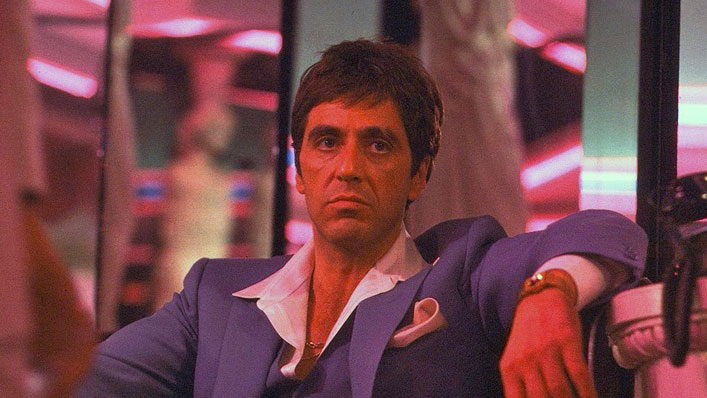 Starring Al Pacino as drug lord Tony Montana, directed with the flair that Brian De Palma is known for and set to a pulsating Giorgio Moroder score, Scarface is the quintessential '80s crime thriller. It's equally vivid and grim, both over-the-top and steeped in the ups and downs of criminal behaviour. And it rides quite the narrative rollercoaster. Yes, it's over-quoted and over-referenced in popular culture, but it undeniably packs a punch.
Alongside Zodiac, Seven is one of David Fincher's perfect thrillers, all while tackling a topic—serial killers—that the director clearly finds both fascinating and riveting. No one will ever forget the film's ending, or Brad Pitt's screaming, or the movie's elaborate and unsettling crime scenes, or its Nine Inch Nails-soundtracked opening credits. Yes, the list keeps going.
Stephen King might've disliked Stanley Kubrick's page-to-screen adaptation, but the psychological thrills of The Shining are unparalleled in cinema. Jack Torrance (Jack Nicholson) settles into his new winter caretaker job at the Overlook Hotel, tries to focus on his writing but swiftly succumbs to the venue's supernatural forces and starts terrorising his family (Shelley Duvall and Danny Lloyd). A terrifying, incessantly agitating masterpiece results.
Sicario may fall into multiple genres, but it reverberates with such a taut, anxious, nervy air that it's always going to tick the thriller box. Denis Villeneuve's features often do that, the filmmaker boasting a knack for keeping audiences on edge for an extended period. Here, though, the story—following a FBI agent (Emily Blunt) recruited to a government task force to apprehend a Mexican drug cartel—is responsible for ample edginess.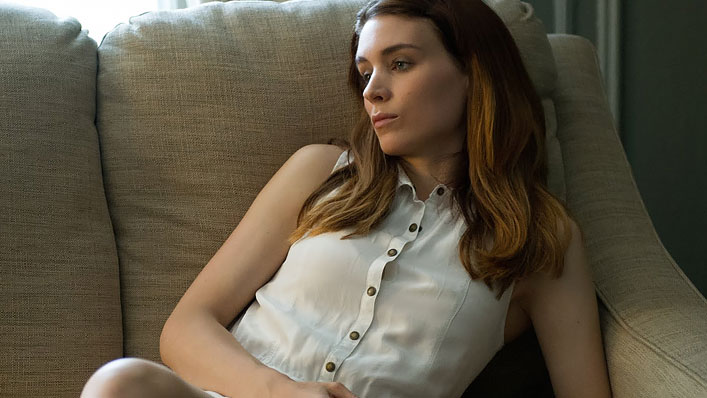 When Steven Soderbergh and Scott Z. Burns not only join forces, but direct their attention to the medical world, great thrillers result. First came the eerily prophetic Contagion, with the pair then reteaming for pharmaceutical and psychiatry industry takedown Side Effects. Rooney Mara stars as a young woman prescribed a new antidepressant after a suicide attempt, a move that embroils everyone around her (including Channing Tatum, Jude Law and Catherine Zeta-Jones) in a twisted plot.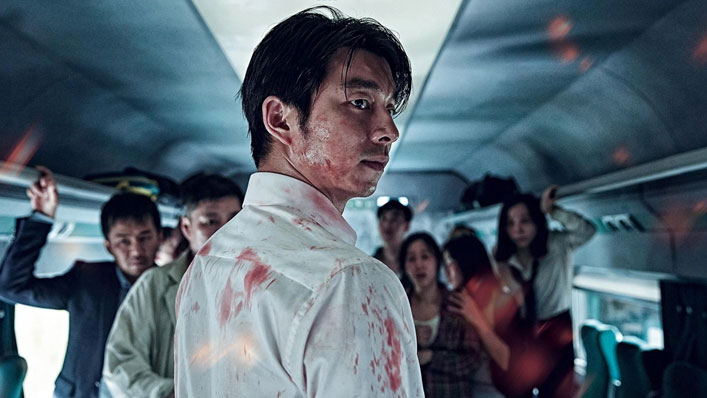 Set during a zombie outbreak, Train to Busan is a horror film. Featuring plenty of human-against-undead frays as a father (Gong Yoo) attempts to take his young daughter (Kim Su-an) to the eponymous city, it's also an action movie. And, thanks to its supreme command of edge-of-your-seat tension—especially given how well-worn its general concept is, and how the notion of battling zombies on a train could've turned out—Yeon Sang-ho's South Korean blockbuster is firmly a thriller too.
Adam Sandler plus the Safdie brothers is a match made in cinephile heaven. Any time that Sandler embraces his serious side, it's worth paying attention—but when put through the ringer by the directors of Heaven Knows What and Good Time, it's something truly special. He plays a jeweller desperate to close a big deal, earn a huge payday, settle his debts and fix his life, and he's operating at maximum intensity, as is everything in the movie.