Privacy & Cookie Notice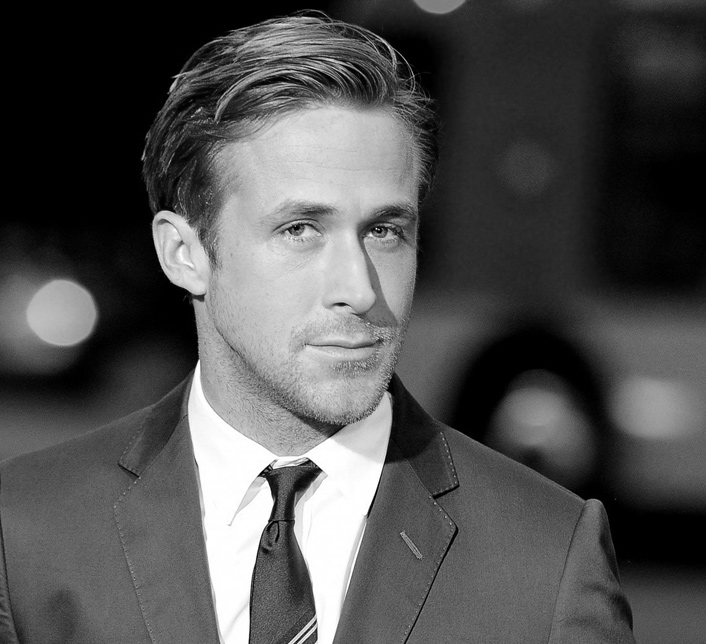 A picture of Ryan Gosling to ease the mundanity of our Privacy Policy page.
GENERAL PRIVACY STATEMENT
We take your security seriously. Any private information you share in signing up to Flicks' email lists, becoming a Member ("signing up" to Flicks) or entering competitions or surveys will not be shared with a third party and is kept private. If we ask for personal information, we will always be clear about how we will use that information.
Flicks is committed to maintaining the privacy of our users. Our services comply with these fundamental principles:
1. Your information is never used for purposes other than those for which it was originally collected;
2. Your personal information and email addresses are never shared or distributed to unauthorised parties, and is kept private and secure at all times.
This Policy was updated on 9 September 2019. Flicks Ltd reserves the right to make changes to this Policy, and will be effective once they are published on this site.
If you're looking for Flicks' Terms & Conditions, please see here.
---
THE INFORMATION WE COLLECT
What information do we collect?
Flicks may collect personal information about individuals. This includes names and email address.
How do we collect the information?
We only collect personal information if it is provided directly to us by an individual. This includes:
Signing up to Flicks' email newsletters
* Individuals can do this through sign-ups forms on Flicks. This personal information is stored securely by Brevo (brevo.com).
* This information is used only to send individuals Flicks newsletters.
Becoming a Flicks Member ("signing up" to Flicks)
* Individuals can do this by entering information about themselves, or using Facebook, Google or Twitter logins.
* This may also include signing up to Flicks' emails (see above) or signing up to receive email notifications.
* This information is used only to identify them for login purposes, to send individuals Flicks newsletters, and to send email notifications.
Entering a competition
* Individuals can do this through entering competitions on Flicks. At the time of entry, individuals may be asked if they wish to sign up to Flicks' email newsletters.
* This information is used only to contact individuals if they've won prizes, or to send individuals Flicks newsletters (if they've agreed to receive them).
Collected personal information will only be used in the following additional ways: to respond to complaints or questions, or to comply with any court order.
---
COOKIES
Flicks may collect additional non-personal information through browser cookies for statistical reasons or to improve your user experience.
What are cookies?
Cookies are small pieces of text containing small amounts of information which is downloaded to / stored on your computer (or other internet enabled devices, such as a martphone or tablet) ("your device") when you visit Flicks. Cookies help us remember information about your visit, like your region and other settings. They can also help us to operate our Website more efficiently and make your next visit easier.
What cookies do we use?
When you visit Flicks, the following cookies may be downloaded to your device.
Strictly necessary cookies
Strictly necessary cookies are required for the administration and operation of our Website. Without such cookies, our Website (or parts of it) may not work properly. These include, for example, cookies that enable you to log into secure areas of our websites. If these cookies are blocked or disabled, some of the website's functions will not be available to you and you may not be able to use our online services. These cookies do not gather information about you that could be used for marketing.
Functional cookies
Functional cookies are used to recognise you when you return to our Website. They enable us to personalise our content for you, to greet you and remember your preferences. For example, we use cookies to keep you logged in to your account while you change between web pages.
For example, we use Geo-Location Data Cookies: Our website uses region-detection cookies to determine the appropriate cinemas and movies to display for your location.
Performance cookies
These cookies allow us to recognise and count the number of visitors/users of our Website and to see how such visitors/users move around our Website when they are using it. This helps us to improve the way our Website works, for example, by ensuring that users are finding what they are looking for easily.
For example, we use Google Analytics to analyse our web traffic and the use of our site. This data is aggregated. Learn how to opt-out of Google Analytics here.
Advertising and targeting cookies
These cookies record your visit, the pages you have visited and the links you have followed to other websites. We use this information to help us make your visit to our Website and other websites you visit more relevant to you. We could share this information with others, such as carefully selected third parties for this purpose, for example, we may use cookies on our Website to help us to place relevant advertising on third party websites when you visit those websites.
How do I turn cookies off?
If you do not want us to install cookies or you don't agree to how we use them in any way, you can change the settings on your internet browser or reject cookies.
The Help section on most browsers will tell you how to prevent your device from accepting new cookies, how to have the browser notify you when you receive a new cookie, or how to disable cookies altogether.
However, if you use your browser settings to block all cookies (including those cookies that are strictly necessary for the administration and operation of our Website) you may experience reduced functionality or not be able to access all or parts of our Website.
Further information may be found at www.allaboutcookies.org.
---
FACEBOOK - DATA DELETION
For those of you who join/login to Flicks membership using Facebook, here are instructions to remove your information:
1. Go to your Facebook Account's Setting & Privacy. Click "Settings"
2. Look for "Apps and Websites" - this will show you all the apps and websites you have linked with Facebook.
3. Search and select "Flicks" in the search bar.
4. Click "Remove".
5. Finally, please contact us using this form and request your account's data deletion. We will then do this and confirm by email once completed.
---
CONTACT
If you have any questions or comments regarding our policy - contact us.
---