Terms & Conditions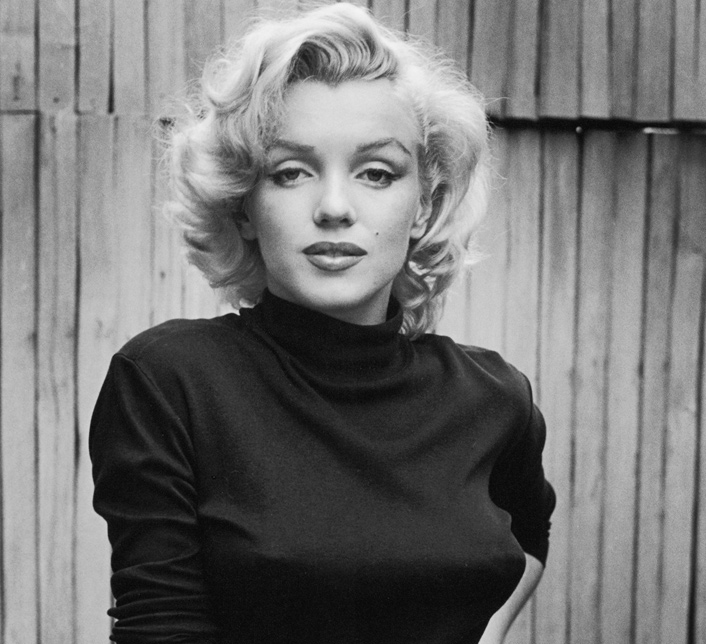 A picture of Marilyn Monroe to ease the excruciating boredom of our Ts & Cs page.
TERMS & CONDITIONS SUMMARY
* Please read these terms and conditions carefully before using the site.
* These terms and conditions shall apply to your use of flicks.co.nz, flicks.com.au and flicks.co.uk ("Flicks Websites") and the associated Flicks Apps (together, "Flicks").
* By using Flicks, posting reviews or comments, entering competitions, signing up to receive our emails or creating a Flicks member profile, you agree to the following terms. If you do not wish to be bound by these terms and conditions you should not use Flicks. We recommend that you print a copy of these terms for future reference.
* We may change these terms and conditions from time to time, so you should check these regularly. We will state the date that these terms and conditions were last updated on this page. Your use of Flicks will be deemed acceptance of the terms existing at that time.
* These terms and conditions refer to our Privacy and Cookies Notice, which also applies to your use of Flicks.
* These Terms & Conditions were last updated on 21 October 2021
---
1. WHO WE ARE AND WHAT WE DO
a. Flicks is operated by Flicks Ltd ("We/Us"). We are registered in New Zealand under company number 1607153 and have our registered office and main trading address at Shed 12, City Works Depot, 90 Wellesley Street West, Auckland, 1010, New Zealand.
b. Flicks collates and publishes movie, cinema and streaming information.
2. HOW TO CONTACT US
To contact us, please use our Contact Flicks form here.
3. ACCEPTABLE USE POLICY
By using Flicks, you accept the following conditions:
a. You accept sole responsibility for all your activity on Flicks including the content of reviews, comments and membership profile entries posted by you.
b. You will treat other Flicks members with respect.
c. When using Flicks you agree not to:
i. Breach any laws, infringe on a third party's rights (including but not limited to any libel, copyright or trademark law), or breach these Terms and Conditions.
ii. Use Flicks to harass or threaten anyone or spread untruths about other people, to intentionally behave in such a manner as to cause upset and/or offense to other people, use hateful and discriminatory language.
iii. Post or transmit through Flicks any defamatory, threatening, obscene, harmful, pornographic or otherwise illegal material or material which would violate or infringe in any way upon our rights or those of others (including intellectual property rights, rights of confidentiality, or rights of privacy) or cause distress or inconvenience.
iv. Express opinions that are vulgar, crude, sexist, racist, unproven or unfounded allegations (especially of wrongdoing) or otherwise offensive.
v. Impersonate someone else or claim the identity of a person who is not you, claim authorship over content that was not created by you, or post content that you are not the author of, or do not have permission from the original author to post.
vi. Hack into any part of this website, or post or transmit any information or software containing a virus, work, Trojan horse, or other damaging or destructive component.
vii. Advertise or promote goods and services, or use the website in any way that associates with or propagates spam or any other activity causing disruption of network services and/or annoyance and frustration to other people using the service.
viii. Post or upload any personal information belonging either to you or another person, such as name, address, phone number, email address.
ix. Post or otherwise make available on Flicks any material which you do not own without the express permission of the owner of the material.
x. Copy, download, reproduce, republish, frame, broadcast, transmit in any manner whatsoever any material on Flicks except as is strictly necessary for your own personal non-commercial home use.
xi. Access Flicks by automated means or otherwise for the purpose of scraping, extracting or otherwise obtaining any material from Flicks for use within a third-party website or application.
xii. Do anything that affects the operability or security of Flicks or causes unreasonable inconvenience or offence or disruption to our staff.
4. USER CONTENT
a. Whenever you make use of a feature that allows you to upload content to our site, you must comply with the content standards set out in our Acceptable User Policy.
b. Comments, ratings or reviews posted by you, the user, may be published on Flicks products.
c. Any content you upload or post to Flicks will be considered non-confidential and non-proprietary. You retain all your ownership rights in your content, but by uploading or posting content you agree to grant us, our licensors, assigns and other users of our site the rights referred to below in the Intellectual Property section of these terms and conditions.
d. You accept sole responsibility for all your activity on Flicks including the content of reviews, comments and membership profile entries posted by you.
e. We reserve the right to remove content from the website which violates these terms and conditions or that we deem otherwise inappropriate without notice, for any reason, at any time.
f. We reserve the right to block, or ban individuals who violate these terms without notice, especially in the case where there is evidence that the same individual is repeatedly and wilfully engaging in disruptive behaviour or breaching our Acceptable User Policy.
5. EMAIL SIGN-UP AND MEMBER PROFILE TERMS
a. Signing up refers to either signing up to receive the Flicks email or creating a Member profile on Flicks.
b. By signing up you agree to:
i. to be bound by the Terms & Conditions on this page;
ii. to receive email communications from us (these will come in the form of newsletters or notes from sponsors, and email notifications).
c. You can unsubscribe from email communications at any time.
d. You can request your profile or subscription be removed at any time.
e. Any details you provide in signing up shall remain private, kept secure and not shared with any third party. This information will only be used to send more relevant communications. Please see our full Privacy Policy.
f. You must treat your member profile log-in details as confidential and you must not disclose it to any third party. If you know or suspect that anyone other than you knows your member profile log-in details, you must promptly notify us by using our Contact Flicks form here.
g. We have the right to immediately disable or terminate any subscriptions or memberships in the event of any conduct by you which we, in our reasonable opinion and sole discretion, consider to be unacceptable, or in the event of a failure by you to comply with any of these terms.
6. LIABILITY FOR AND INFORMATION PROVIDED ON FLICKS
a. Flicks is provided and distributed on an "as-is" basis, with no representations, guarantees or warranty of any kind, either express, or implied, including without limitation, warranties of title or implied warranties of merchantability or fitness for a particular purpose. We do not promise that the material or any of the functions contained in Flicks will operate without interruption or delay or will be error free, free of viruses or bugs or is compatible with any other software or material. You acknowledge that use of the service is at your sole risk.
b. We do our best to ensure all information is accurate but neither Flicks nor any advertiser or associate accepts liability for information made available on Flicks that may be inaccurate, or for any content uploaded or posted by members.
c. You accept all risk and liability for all information that you retrieve or use from this website and all comments and reviews posted to this website. If you have any claim arising from the actions or statements of another member, you agree to pursue such a claim only against that user and not against us.
d Flicks does not operate monetary transactions. We will never ask for your credit card or payment details.
e. Flicks contains links to other websites and resources provided by third parties. Such links should not be interpreted as approval by us of those linked websites or information you may obtain from therm. We have no control over the contents of those sites or resources and are not responsible or liable in any way for the availability and content of these services.
f. We will be liable for any fraudulent representations we make and for any death or personal injury caused by our negligence. We will not be responsible or liable to you for any other loss or damage that you or any third party may suffer as a result of or in connection with your use of Flicks.
7. INTELLECTUAL PROPERTY
a. All copyright, trade marks and other intellectual property rights in Flicks and all materials or content supplied as part of Flicks shall remain at all times vested in us or our licensors.
b. You will not assist or facilitate any third party to copy, reproduce, distribute, frame, publish, transmit, commercially exploit or create derivative works of such material or content. (If you become aware of any such distribution or commercial exploitation, you agree to notify us immediately.)
c. You acknowledge that by uploading to or posting materials on Flicks you grant us, our licensors, assigns and other users of our site an irrevocable, perpetual, royalty free, worldwide license to use the materials both within Flicks and in any other manner. The license extends to copying, distributing, broadcasting, and otherwise transmitting, and adapting and editing the materials.
d. "Flicks.co.nz", "Flicks.com.au", "Flicks.co.za", "Flicks.co.uk" and its logos are our trademarks. All rights in respect of this trademark are expressly reserved and you are not permitted to use them without our written approval. Unless otherwise indicated, all other trademarks appearing on the site are the property of their respective owners.
e. Flicks complies with relevant copyright laws. Should we receive a claim of infringement, we will review it and remove any content which is in violation of these laws.
8. WE MAY MAKE CHANGES TO FLICKS
Flicks is made available free of charge. We do not guarantee that Flicks, or any content on it will always be available or uninterrupted. We may change, suspend, or discontinue any part of Flicks at any time, including the availability of any feature, service, content or data for business and operational reasons. We reserve the right to restrict access, or impose limits on any aspect of the service without notice or liability.
9. GOVERNING LAW
a. If you are using flicks.co.nz or flicks.com.au or the Flicks app downloaded via an app store in New Zealand or Australia, these terms and conditions are governed by the laws of New Zealand and Australia, and the parties submit to the non-exclusive jurisdiction of those respective courts.
b. If you are using flicks.co.uk or the Flicks app downloaded via a United Kingdom app store, these terms and conditions are governed by the laws of England and Wales, and the parties submit to the exclusive jurisdiction of those respective courts, except that if you are a consumer and a resident of Northern Ireland you may also bring proceedings in Northern Ireland, and if you are a consumer and a resident of Scotland you may also bring proceedings in Scotland.
10. INVALIDITY
If any court or regulator decides that any provision of these terms and conditions is invalid or otherwise unenforceable, such provisions shall be severed and deleted from these terms and conditions and the remainder of these terms and conditions shall continue to have full force and effect.
11. THIRD PARTY RIGHTS
These terms and conditions apply between us and you. No other person is entitled to benefit under these terms and conditions.
12. WE MAY TRANSFER THIS AGREEMENT TO SOMEONE ELSE
We may transfer our rights and obligations under these terms and conditions to another organisation. We will always tell you in writing if this happens.
13. INDEMNITY
To the maximum extent permitted by law, you agree to indemnify and hold Flicks and its affiliates, officers, directors, employees and third party service providers, harmless from any and all claims, damages, costs, expenses (including legal fees) and liabilities arising out of any breach of these terms and conditions by your or relating to your use of Flicks.
14. PRIVACY
You acknowledge that you have read and understood Flicks' Privacy Policy.
15. COMPETITION TERMS OF ENTRY
By entering any form of competition on Flicks, you accept these terms and conditions:
a. Unless we tell you otherwise, all prize draws and competitions offered via:
i. Flicks.co.nz or the associated app are only open to New Zealand residents;
ii. Flicks.com.au or the associated app are only open to Australian residents;
iii. Flicks.co.uk or the associated app are only open to residents of the United Kingdom.
b. Winners will be notified by email. A valid email address must be submitted on entering.
c. Prize winners will be determined by a random draw or judges decision from all entries received before the closing date, unless otherwise specified. Prizes not claimed in a reasonable or specified duration of time may be re-drawn. The winner must be able to take the prize as is, when is, as stated or else it is forfeited.
d. Judges' decision will be final and no correspondence will be entered into.
e. Prizes cannot be exchanged for cash or other property and are subject to the terms and conditions and refund policies of the advertiser or promoter that is sponsoring the competition or providing the prizes.
f. Each winner acknowledges that neither Flicks nor advertisers and competition sponsors accept responsibility or liability for any harm, damage, expense, loss or injury which may occur as a result of the winner claiming the prizes and/or using the prizes. Each winner shall accept and use the prizes at their own risk.
g. If you are under the age of 18, you must obtain written parental or guardian consent to enter and claim your prize. We or the promoter may ask the winning participant to provide proof of age. In addition to the above, by entering any form of competition on Flicks' Facebook pages, you accept these terms and conditions:
h. Winners will be identified by email or through Facebook.
i. Entry may require liking our Facebook page, liking a Facebook post, or commenting on a Facebook post.
j. All comments on the Facebook post must adhere to Facebook's statement of rights and responsibilities and community standards policies.
---