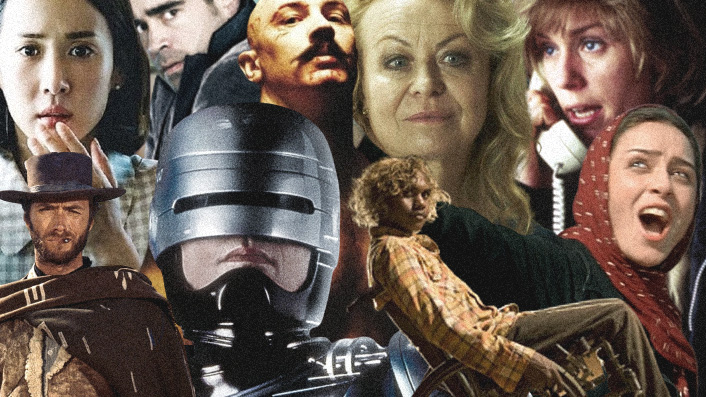 The 50 best movies on Stan

---
Critic Craig Mathieson has combed the Stan archives to deliver the mother of all guides to great movies available on the platform. In this list you will find modern masterpieces, 20th century classics, arthouse sensations, essential world cinema, and more.
Last updated: September 16, 2021.
See also
* All new movies & series on Stan
* All new streaming movies & series
* The 50 best movies on Netflix Australia
Watch on Stan
In this gilded, prescient thriller—complete with a Robert Bresson homage—from Paul Schrader that foresaw the decade to come, Richard Gere plays a Los Angeles escort whose sense of physical and emotional control is tested after he's drawn into a criminal conspiracy.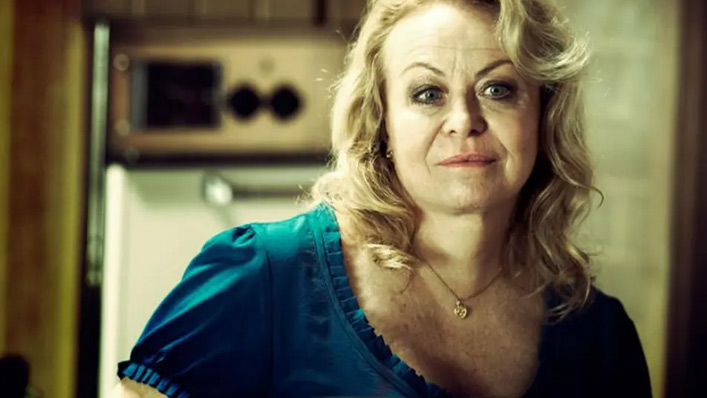 Watch on Stan
One of the great Australian movies of the 21st century, David Michod's debut is a coming-of-age thriller set in the Melbourne underworld. Fear takes hold of a murderous clan whose destructive towers are memorably played by Jacki Weaver and Ben Mendelsohn.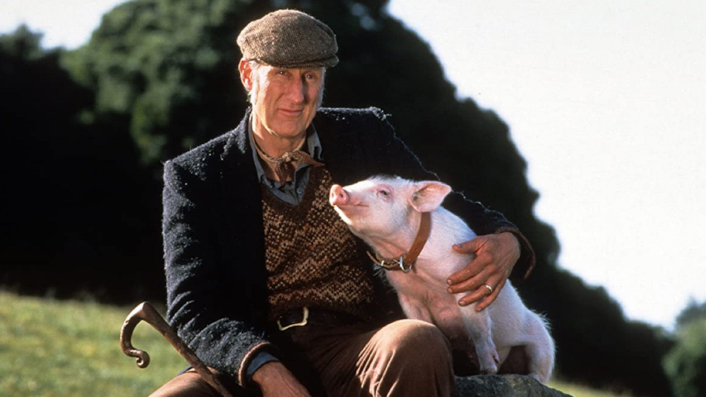 Watch on Stan
Chris Noonan's zesty, lovable story of a lonely piglet's path to acceptance and then glory at a bucolic farm remains a genuine example of that rare creature: the great family movie. With James Cromwell as the stoic farmer, the film captures a storybook sensibility, mixing both the fantastic and the daft, while always maintaining more than a hint of darkness.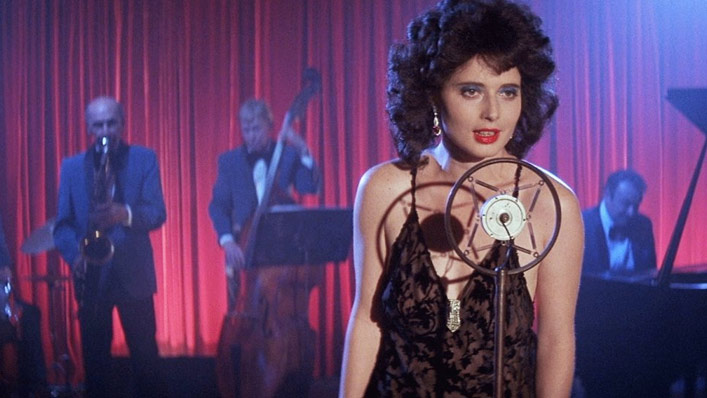 Watch on Stan
A small town neo-noir plucked from the subconscious of David Lynch and brought to vivid life by Kyle MacLachlan, Isabella Rossellini, and a nightmarish Dennis Hopper. The innocent and the depraved have rarely been as inextricably linked as they are here.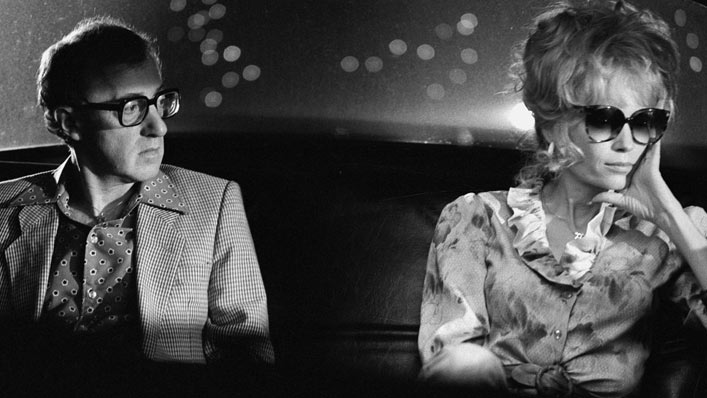 Watch on Stan
In this philosophical screwball comedy, beautifully shot in black and white by Gordon Willis, Woody Allen stars as a struggling talent agent who has to go on the run with the Mafia widow and mistress of one of his clients, Tina (Mia Farrow), whose uncomplicated demeanour challenges his inhibitions.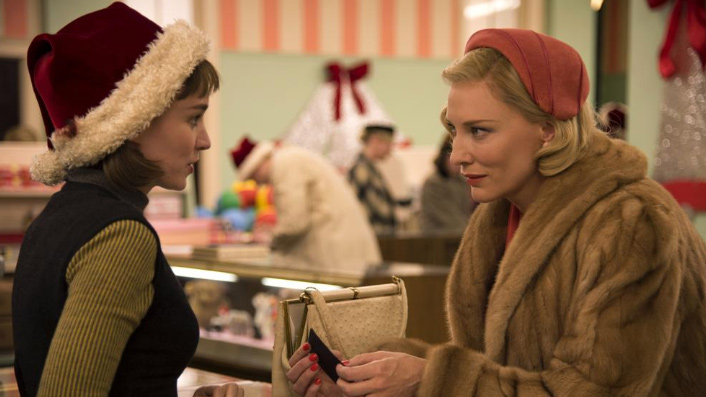 Watch on Stan
Words unsaid are powerful and mere glances devastating in Todd Haynes' heart wrenching romance from the epicentre of 1950s America. With a pulse that brings the grip of plunging desire, a married Connecticut housewife (Cate Blanchett) and a department store clerk (Rooney Mara) create a tender pocket universe that defies the wider world.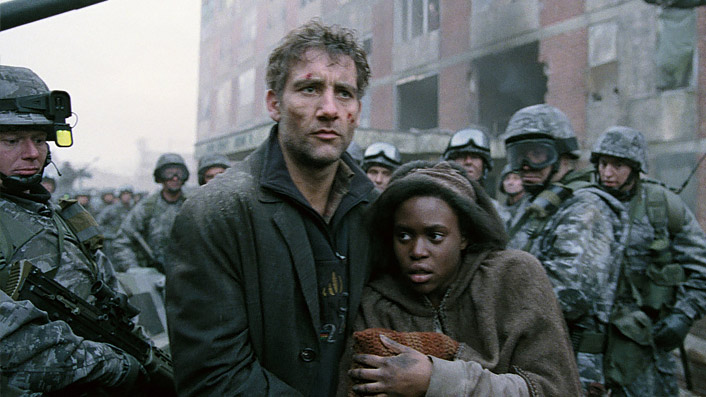 Watch on Stan
Set in a dystopic 2027, where society is collapsing after almost 20 years of worldwide infertility, Alfonso Cuaron's vivid and imperilled thriller laces humanist filmmaking with remarkable set-pieces—the film is a nirvana for single shot aficionados—that bring Clive Owen's lapsed activist back to the desperate struggles of Julianne Moore, who plays his former wife.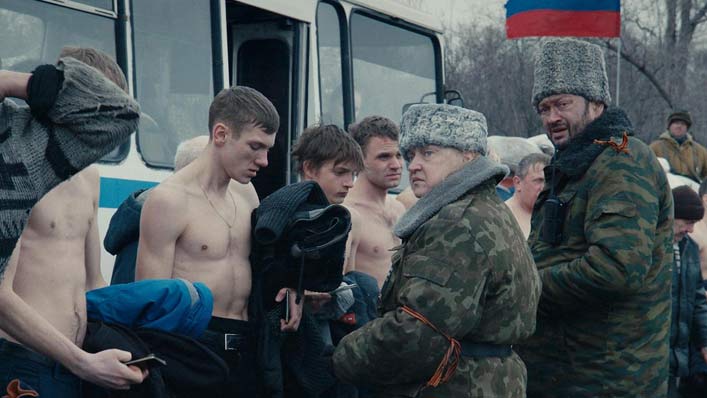 Watch on Stan
Using tellingly long and sadly alert takes to portray the collapse of society in the east of Ukraine, following covert Russian intervention, director Sergei Loznitsa couches his black humour in documentary-like scenes that capture the fraying of borders and reason.
Watch on Stan
An emblematic breakthrough for Gus Van Sant—with never better performances by Matt Dillon and Kelly Lynch—this vividly observed depiction of the early 1970s drug milieu and addiction's grasp helped redefine arthouse cinema towards the American experience. Van Sant's eye for the human failings of his characters and the memoir-like detail combine in tremendous ways.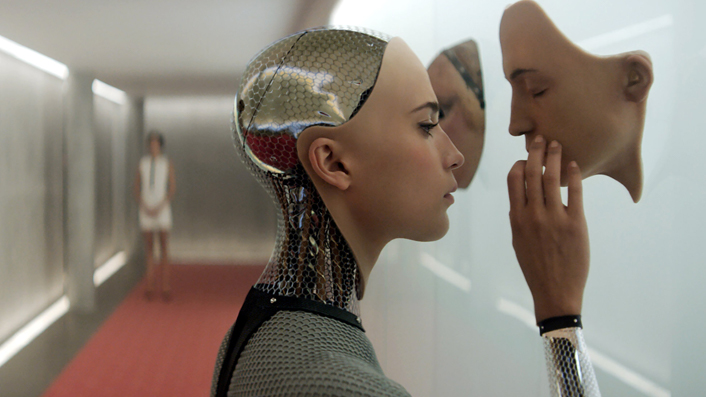 Watch on Stan
A brittle, telling invocation of masculinity told through the lens of near future science-fiction, Alex Garland's directorial debut places Domhnall Gleeson's humble programmer into the isolated world of Oscar Isaac's tech mogul, where he's tasked with assessing Alicia Vikander's humanoid artificial intelligence. The existential queries sing with suggestion and the sleek surfaces reveal increasingly disturbing imagery.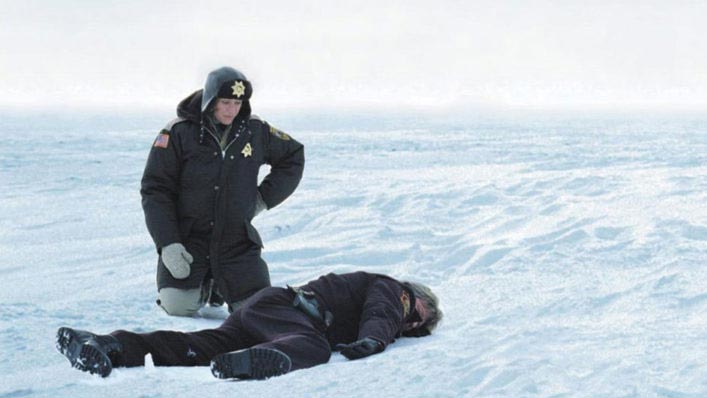 Watch on Stan
A morality tale told in very cold blood, as a pregnant small town sheriff (Francis McDormand) unwinds a bungled kidnapping in snowy Minnesota that spirals out of control in a Joel and Ethan Coen masterpiece about the mundanity of wrongdoing.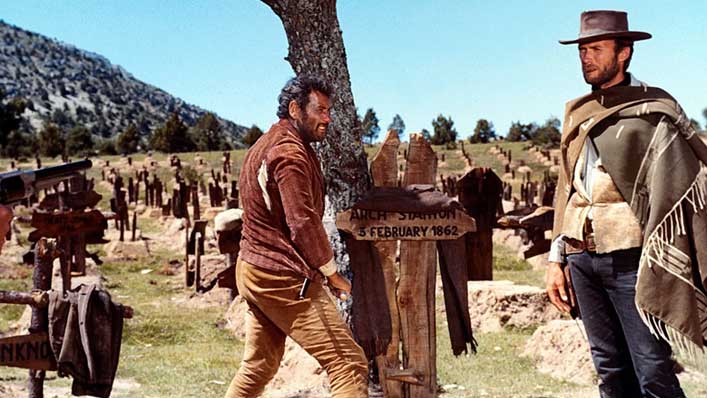 Watch on Stan
Sergio Leone's classic spaghetti western, with Clint Eastwood, Lee Van Cleef, and Eli Wallach as the titular gunslingers, is the epitome of grisly widescreen elegance.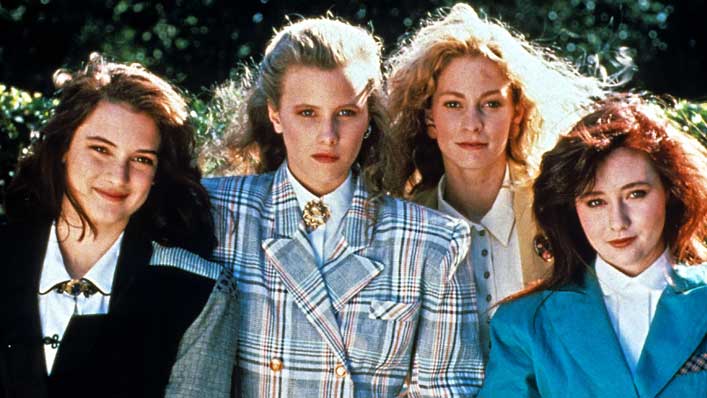 Watch on Stan
"Dear diary, my teen angst bullshit now has a body count." The seminal satire of the teen movie, Michael Lehmann's scorching black comedy—determined to bite every hand that would even think of feeding it—offers a bleakly hilarious high school critique, with note-perfect performances from Winona Ryder and Christian Slater.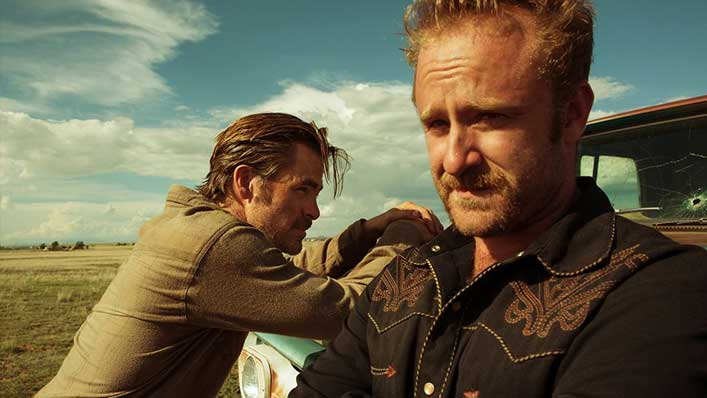 Watch on Stan
The western is reincarnated as an end-of-the-line dissection of inequality. Communities collapse, people break, and institutions corrupt around a pair of brothers (Chris Pine and Ben Foster) who go on a bank-robbing spree to avoid foreclosure, while pursued by an ornery Texas Ranger (Jeff Bridges).
Watch on Stan
As the most valuable French filmmaker of the last 25 years, Claire Denis was always going to bring her recurring concerns (family bonds, the implacable burden of knowing who you are, the lonely torment of love) to this story of a space mission to a black hole, staffed by condemned criminals and a controlling scientist. Not surprisingly, both Robert Pattinson and Juliette Binoche have memorable roles.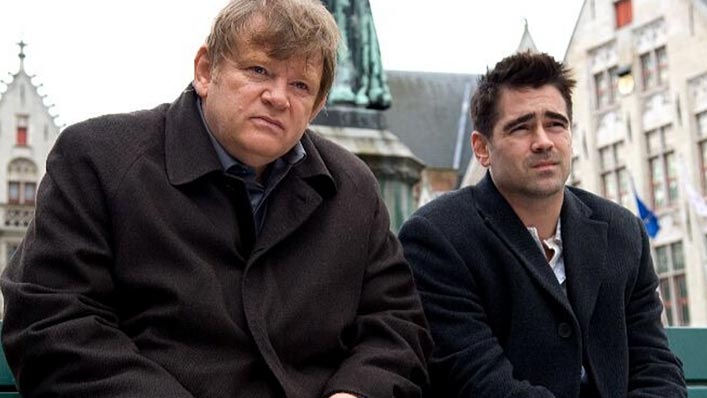 Watch on Stan
A pair of Irish gangland killers (Colin Farrell and Brendan Gleeson) hide out in a rustic Belgium city, and their forced inactivity becomes a personal odyssey as they confront the lives they've led. Written and directed, with stinging and sardonic dialogue, by Martin McDonagh.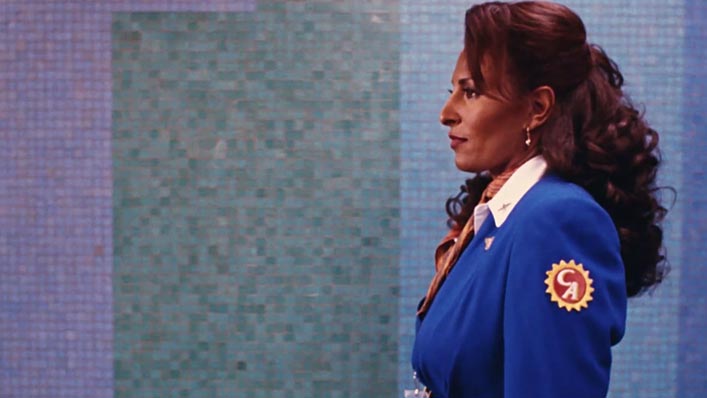 Watch on Stan
The Quentin Tarantino who wrote about adults on the margins of a recognisable America reached his since ignored peak with this patient and persuasive Elmore Leonard adaptation, in which Pam Grier's compromised air hostess gets mixed up with Robert Forster, Samuel L. Jackson and Robert De Niro. Smart, soulful and quietly heartbreaking.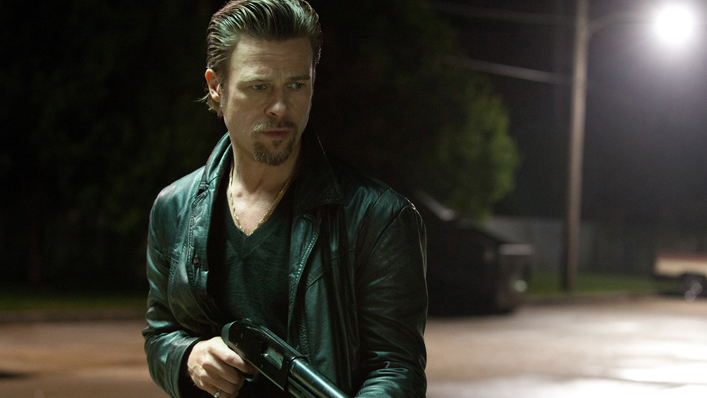 Watch on Stan
A bleak, astute modern tragedy, Andrew Dominik's New Orleans crime film is about worlds in collapse. America's economy implodes as the 2008 election plays out, while a hitman (Brad Pitt) sent to punish thieves and a mob functionary finds that his colleague (James Gandolfini) has lost his nerve. Amid the violent punctuation the two men—respectively silent and shattered—are compelling together.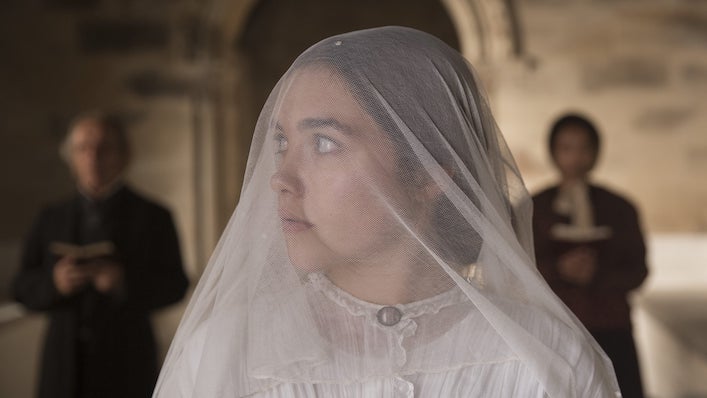 Watch on Stan
Florence Pugh delivered her breakthrough performance in William Oldroyd's chilling 19th century noir, which reinvents the period drama with violent excess and psychological duress. Pugh invokes the darkest desire for freedom as a young bride on an English country estate who refuses to stay under the control of her husband and his family.
Watch on Stan
Michael Mann drew gripping momentum from unbridled passion and raw physicality in this compelling depiction of a bloody 18th century frontier war in North America, connecting Daniel Day-Lewis and Madeleine Stowe's magnetically attracted characters.
Watch on Stan
The most autobiographical of Raymond Chandler's hardboiled crime novels is moved to 1970s Los Angeles, where director Robert Altman cast a hard eye on the sunny, corrupt soul of California through a sardonic but unwavering private eye—Elliott Gould's Philip Marlowe. It's a film of competing narratives and moral judgments that's become widely influential; both The Big Lebowski and Inherent Vice pay tribute to it.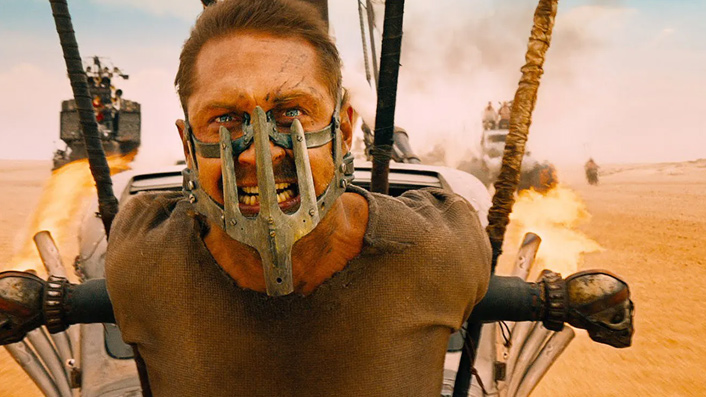 Watch on Stan
The best action film of this century, or simply of all time? Either way, George Miller rebooted his post-apocalyptic franchise with Tom Hardy as the taciturn anti-hero and Charlize Theron as a feminist rebel for the ages to create a magisterial automotive experience.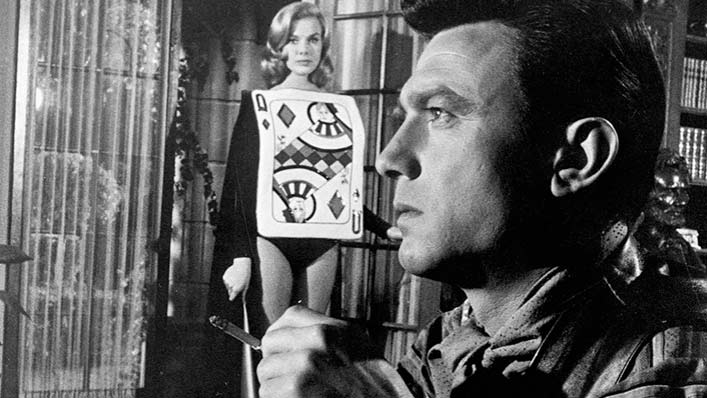 Watch on Stan
Withdrawn for decades because its chilling take on mind control and Presidential assassination freaked people out—including star Frank Sinatra—John Frankenheimer's paranoid masterpiece about a plot against America features an unforgettably malignant supporting turn from Angela Lansbury as a mother who knows worst.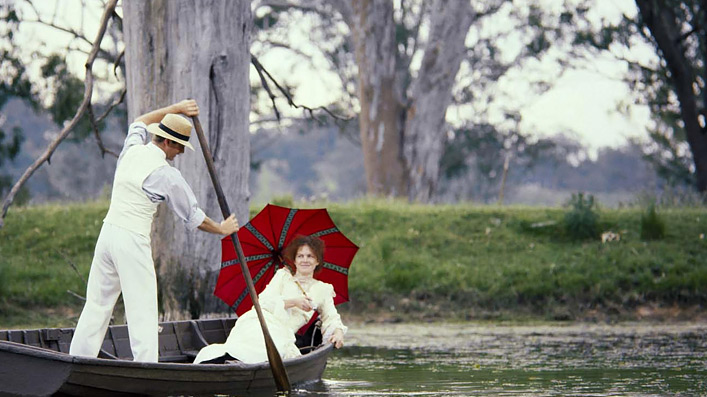 Watch on Stan
One of the defining classics of the Australian New Wave, Gillian Armstrong's debut feature is built around a compelling lead performance by Judy Davis as a young woman coming of age at the close of the 19th century. Bridling against her lack of choices, though tempted by Sam Neill's presence as a suitor, her actions still resonate today.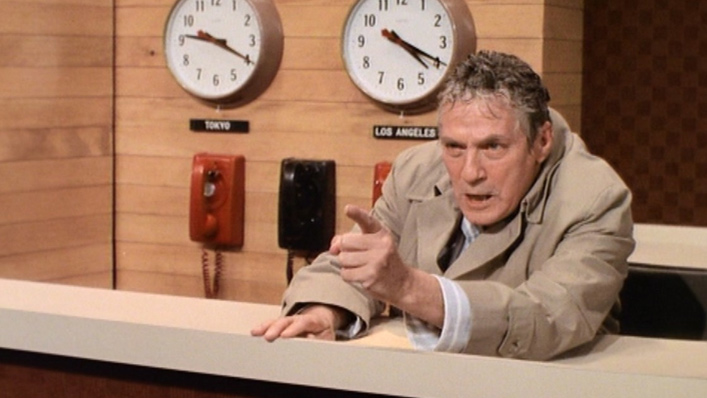 Watch on Stan
A savage satire of the mainstream media that has gone from exaggerated to exact over the subsequent and tumultuous decades. Sidney Lumet charts the resurgence of a fading newsreader (Peter Finch) whose furious rants are put to air by his employers, notably Faye Dunaway's astute programmer.
Watch on Stan
The best family film of the last decade, rich with inviting design and repellent of xenophobia, allows the gentle antics of a Peruvian bear new to London (voiced by Ben Whishaw) to save a family, bestow a purpose, and defy Nicole Kidman's deliciously cartoonish villain. An absolute delight.
Watch on Stan
Bong Joon-ho extracts a heavy price for his subversive mastery of genres: in his Academy Awards-dominating study of inequality—equal parts Bunuel and Hitchcock—he gets you to barrack for wrongdoing and mistake jealousy for necessity. Architecture and amorality flourish in an astoundingly complete feature.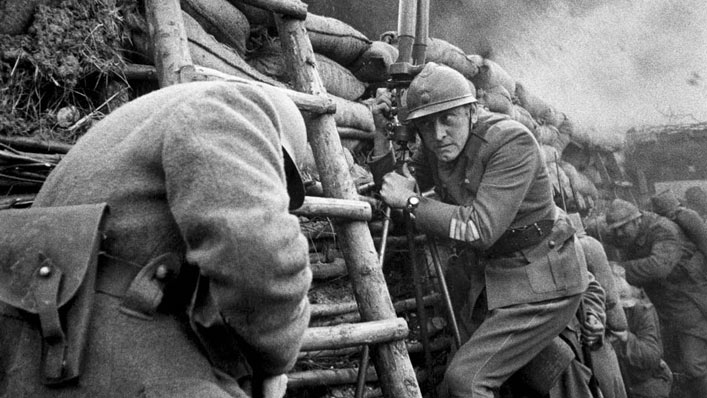 Watch on Stan
An unflinching indictment of the military mindset located in the blood-soaked French trenches during the Great War, directed by Stanley Kubrick and starring Kirk Douglas as an officer defending wrongfully condemned soldiers.
Watch on Stan
With the fiercely unyielding New Zealand landscape as its backdrop, Jane Campion's masterful period drama is a story of female agency told through a 19th century newcomer (Holly Hunter), the fiancé she doesn't know (Sam Neill) and his employee who pursues her (Harvey Keitel). It's a ravishing film: evocative and, like its lead, defiantly inexplicable.
Watch on Stan
"Do all lovers feel they're inventing something?" A romance for the ages, Celina Sciamma's French period drama is an invocation of love, the study and capture of image, and the deep reserves of the female gaze. A 19th century portrait painter (Noemie Merlant) is drawn to her wary subject (Adele Haenel) and the result is a wrenching union filled with anguish and pleasure.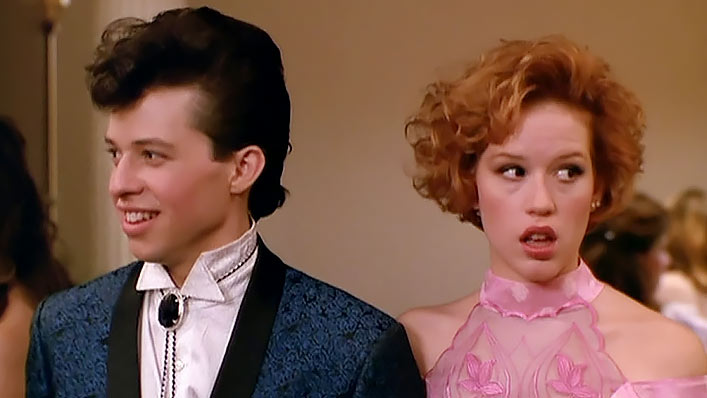 Watch on Stan
The best of John Hughes 1980s teen movies—directed with yeoman-like attentiveness by Howard Deutch—is a coming-of-age tale for high school senior Andie (Molly Ringwald) that is alert to class, attraction and the sheer uncooperative struggle of adolescence. Plus the soundtrack slays.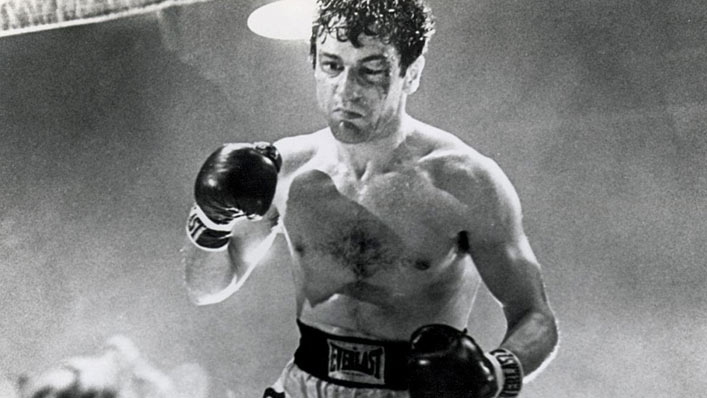 Watch on Stan
One of Martin Scorsese's greatest movies. Champion boxer Jake La Motta (Robert De Niro) destroys himself in shuddering scenes that compress his world into the ring, a bedroom and finally a prison cell.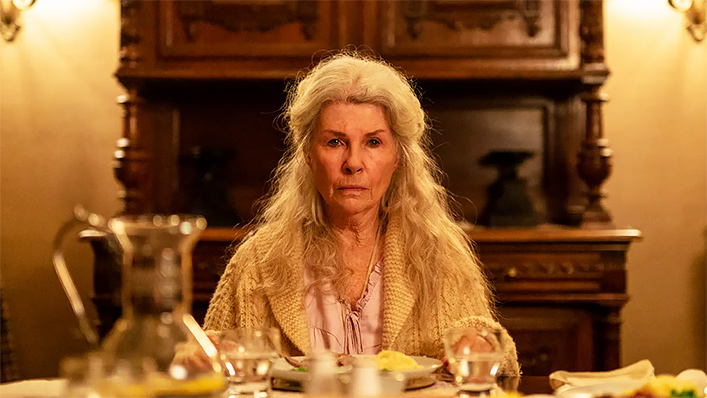 Watch on Stan
The haunted house genre gets stripped back to its speculative foundations in this wrenching Australian feature from co-writer and director Natalie Erika James. When an elderly woman (Robyn Nevin) goes missing, her daughter and granddaughter (Emily Mortimer and Bella Heathcote respectively) arrive at her house, plunging into the ravages of family and the degradation of memory.
Watch on Stan
Accused of putting his wealthy wife (Glenn Close) into a coma, the terribly refined and charmingly repugnant Claus von Bulow (Jeremy Irons) turns his story and the audience's sympathy inside out in a real life crime tale marshalled by Barbet Schroeder.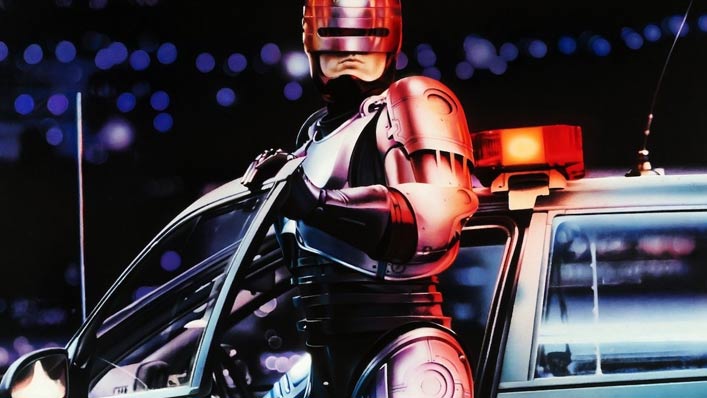 Watch on Stan
The original and definitely the best, Paul Verhoeven's delight in American excess imagines a near future where crime-ridden streets are cleaned up by a police officer (Peter Weller) reborn as a cyborg and serving a corporation.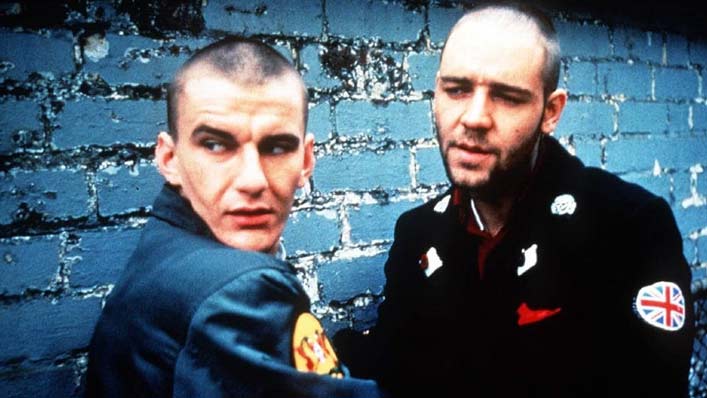 Watch on Stan
A Nazi skinhead gang in a Melbourne squat—memorably commanded by a young Russell Crowe—self-destructs amidst violence and unspoken desire. The best B-movie ever made in Australia.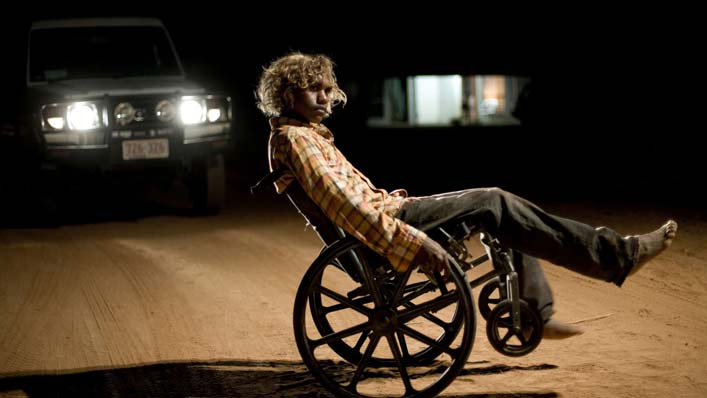 Watch on Stan
Warwick Thornton's powerful debut charts the budding relationship and destructive horrors that threaten to engulf two Indigenous teens (Marissa Gibson and Rowan McNamara) who flee an isolated settlement for Alice Springs.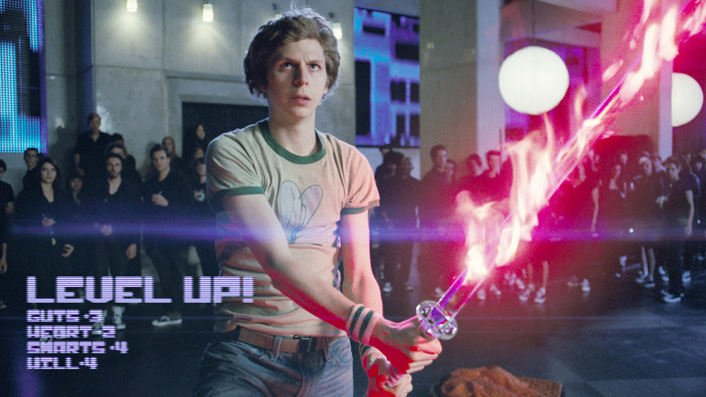 Watch on Stan
Edgar Wright is a quintessentially English filmmaker, but conversely that makes his North American productions wonderful fun. This freewheeling comic book adaptation—in which love requires literally levelling up—takes in fights styled as video games, indie rock antics, and an impeccable cast featuring Michael Cera, Mary Elizabeth Winstead, Kieran Culkin and Chris Evans.
Watch on Stan
The COVID-era got the horror film it deserved with this mordant pandemic tale, which intuitively tracks in reverse an infection that leaves sufferers convinced their death is imminent. Filmmaker Amy Seimetz uses a fierce formal technique to create slow drip existential despair, seeping into the performances of Kate Lyn Sheil, Jane Adams, Chris Messina and Michelle Rodriguez.
Watch on Stan
A Denis Villeneuve horror film about a woman—Emily Blunt's door-kicking FBI agent—trying to survive in a male world, lodged inside a drug war thriller featuring Josh Brolin and Benicio Del Toro. It is set on the merciless border between America, Mexico, and obliteration.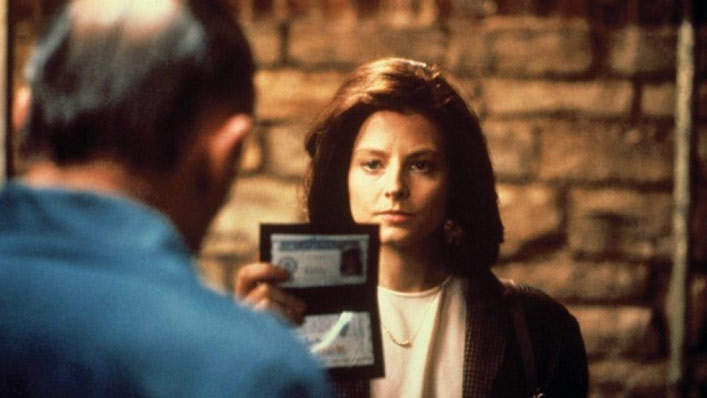 Watch on Stan
A gripping serial killer procedural and somehow a chaste romance between two lonely souls: Jodie Foster's rookie FBI agent and Anthony Hopkin's grandiloquent monster. Jonathan Demme's hit is intricately executed in ways that crime dramas rarely previously considered.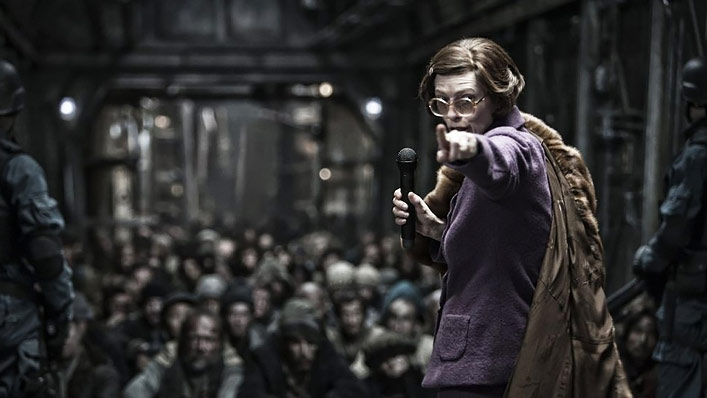 Watch on Stan
A riveting action film and an incisive metaphor for capitalism, Bong Joon-ho imagines humanity's remnants trapped on a train where the poor, led by Chris Evans' guilt-ridden revolutionary, rise up against the rich and those they use to maintain control. Be eternally grateful that Harvey Weinstein's U.S. edit was never released.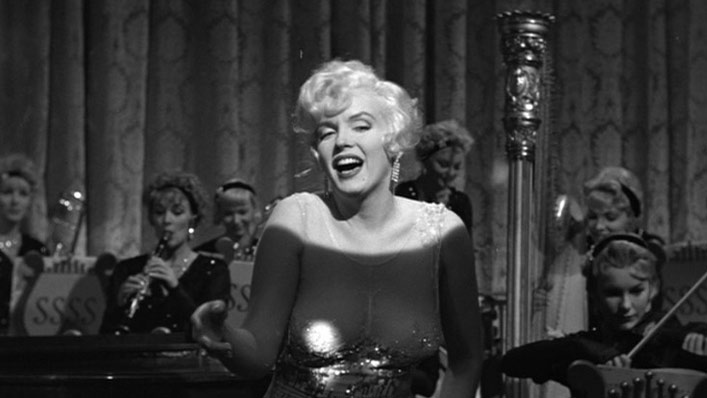 Watch on Stan
"Nobody's perfect!" Billy Wilder kept his cynicism at bay for this endlessly amusing comedy about a pair of Depression-era Chicago musicians (Tony Curtis and Jack Lemmon) who flee gangsters by posing as women in an all-female band (fronted by Marilyn Monroe). The outrageous plot and gags work to top one another, making for delightful one-upmanship.
Watch on Stan
It's a myth that Hollywood was solely a dream factory in the 1950s. One of the best movies of the decade was this lacerating take on cruelty and power seen through the lens of a publicist (Tony Curtis) kowtowing to a powerful columnist (Burt Lancaster) looking to ruin his sister's suitor.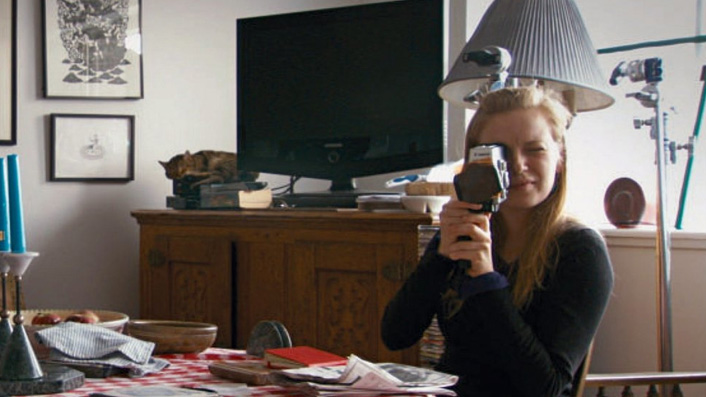 Watch on Stan
Canadian actor turned filmmaker Sarah Polley delves into her parents' marriage and her own conception in a fascinating and shape-shifting documentary with an all-encompassing reach. It's best to know little about the film before watching it, but like its subjects it contains multitudes.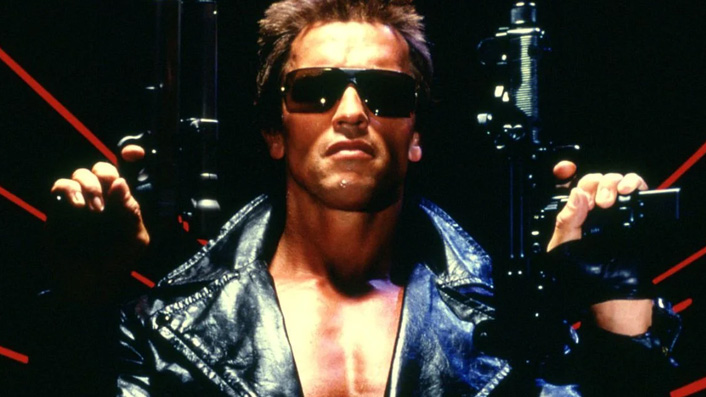 Watch on Stan
Forget the sequels. James Cameron's lean, pulsating B-movie, made cheap and propulsive, is still a science-fiction great and the perfect use of Arnold Schwarzenegger as the cyborg pursuing Linda Hamilton and Michael Biehn's desperate fugitives.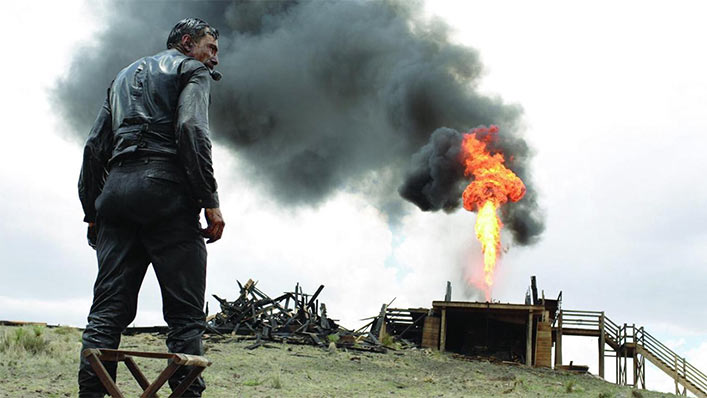 Watch on Stan
Paul Thomas Anderson captures America's transformation from frontier into industrial powerhouse with the tale of an obsessive oilman (Daniel Day-Lewis). Frame after frame evokes a furious wonder that can't be stilled by success, family, or victory.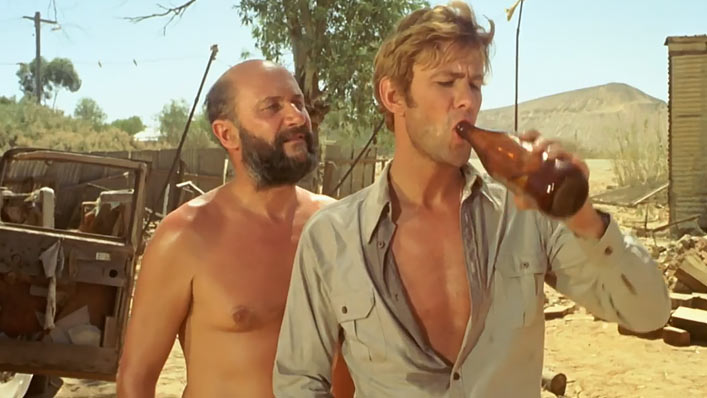 Watch on Stan
A scorching vision of the Australian outback as a kind of barbaric purgatory that sends an indentured school teacher (Gary Bond) to the brink and beyond. Canadian director Ted Kotcheff captured a vision of this country that still seethes.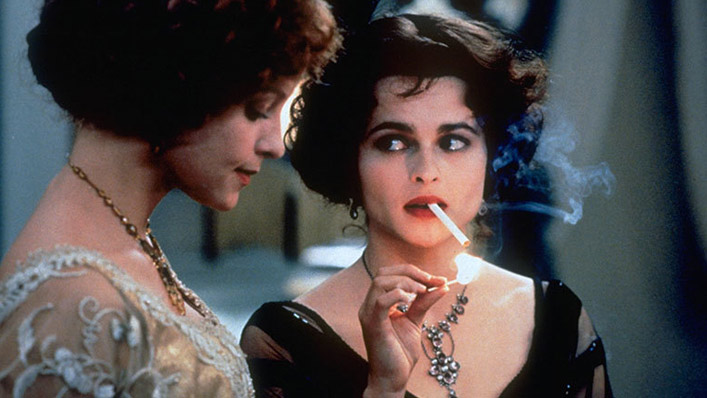 Watch on Stan
Iain Softley's note-perfect Edwardian drama is the rare adaptation of the literary classic—Henry James' 1902 novel of machination and regret—that treats the text as a foundation for visual interpretation. The film moves between London and Venice as Helene Bonham Carter, Linus Roache and Alison Elliott form a devastating romantic triangle where deceiving someone reveals a bitter truth.
---
This guide is regularly updated to reflect changes in Stan's catalogue. For a list of capsule reviews that have been removed from this page because they are no longer available on the platform, visit here.