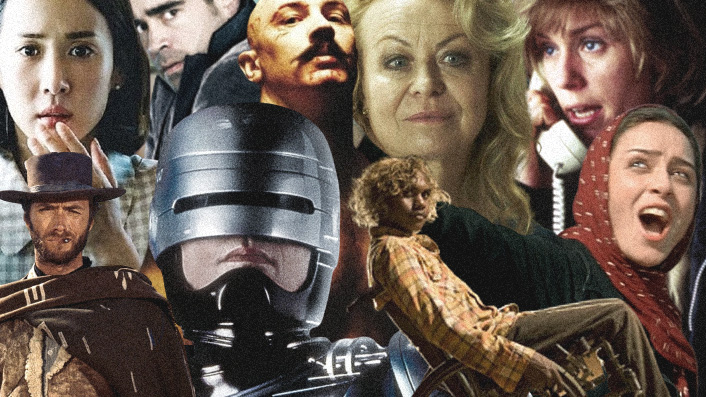 The 50 best movies on Stan

---
Critic Craig Mathieson has combed the Stan archives to deliver the mother of all guides to great movies available on the platform. In this list you will find modern masterpieces, 20th century classics, arthouse sensations, essential world cinema, lots of comedy and drama and more.
Last updated January 13, 2021.
See also
* All new movies & series on Stan
* All new streaming movies & series
* The 50 best movies on Netflix Australia
In this gilded, prescient thriller—complete with a Robert Bresson homage—from Paul Schrader that foresaw the decade to come, Richard Gere plays a Los Angeles escort whose sense of physical and emotional control is tested after he's drawn into a criminal conspiracy.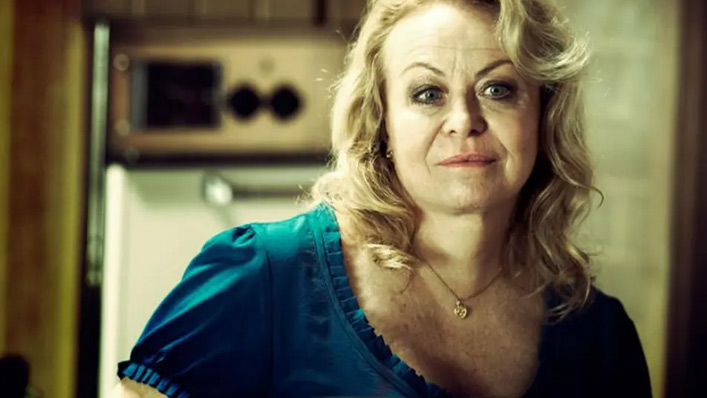 One of the great Australian movies of the 21st century, David Michod's debut is a coming-of-age thriller set in the Melbourne underworld. Fear takes hold of a murderous clan whose destructive towers are memorably played by Jacki Weaver and Ben Mendelsohn.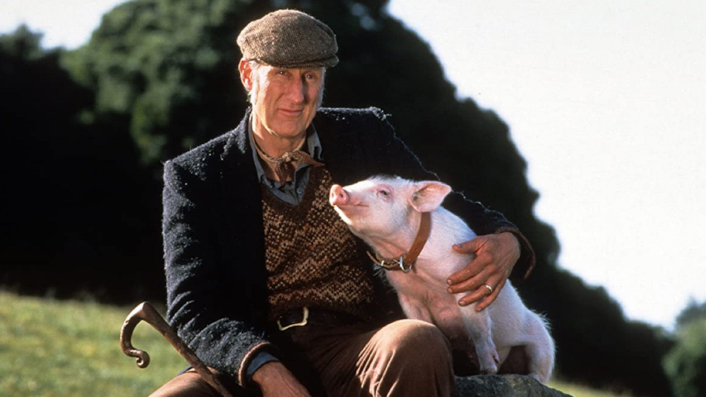 Chris Noonan's zesty, lovable story of a lonely piglet's path to acceptance and then glory at a bucolic farm remains a genuine example of that rare creature: the great family movie. With James Cromwell as the stoic farmer, the film captures a storybook sensibility, mixing both the fantastic and the daft, while always maintaining more than a hint of darkness.
Excess and redemption combine in a way that is somehow both terrifying and ecstatic in Abel Ferrara's infamous crime drama about a monstrously corrupt New York Police Department detective—Harvey Keitel's unnamed perpetrator—who stumbles towards the self-destructive light.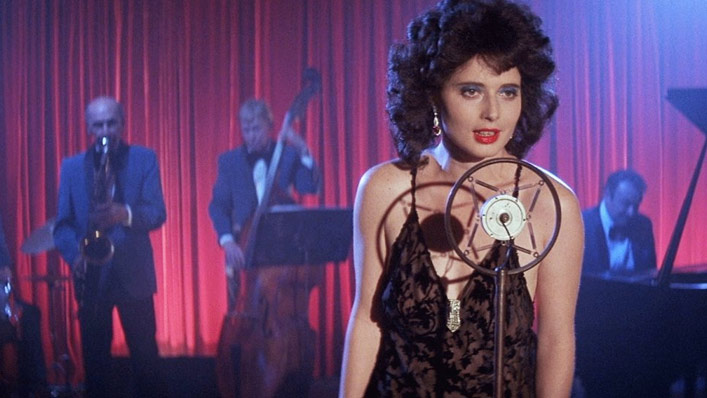 A small town neo-noir plucked from the subconscious of David Lynch and brought to vivid life by Kyle MacLachlan, Isabella Rossellini, and a nightmarish Dennis Hopper. The innocent and the depraved have rarely been as inextricably linked as they are here.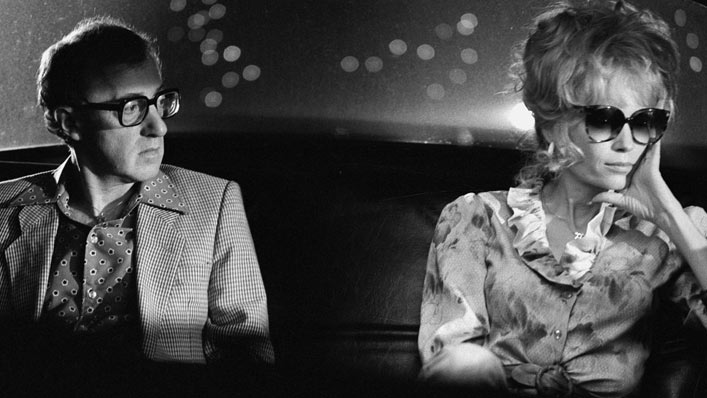 In this philosophical screwball comedy, beautifully shot in black and white by Gordon Willis, Woody Allen stars as a struggling talent agent who has to go on the run with the Mafia widow and mistress of one of his clients, Tina (Mia Farrow), whose uncomplicated demeanour challenges his inhibitions.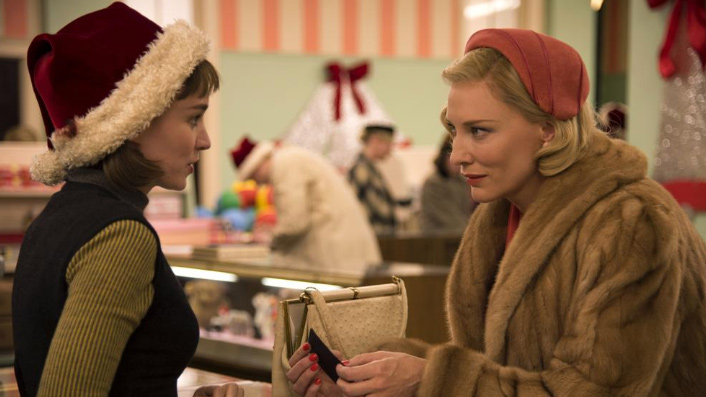 Words unsaid are powerful and mere glances devastating in Todd Haynes' heart wrenching romance from the epicentre of 1950s America. With a pulse that brings the grip of plunging desire, a married Connecticut housewife (Cate Blanchett) and a department store clerk (Rooney Mara) create a tender pocket universe that defies the wider world.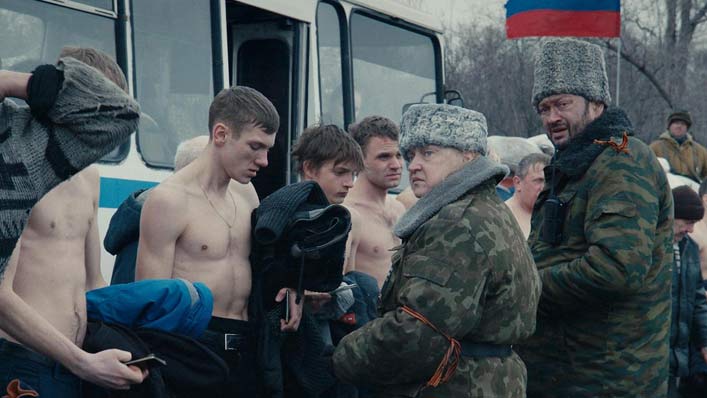 Using tellingly long and sadly alert takes to portray the collapse of society in the east of Ukraine, following covert Russian intervention, director Sergei Loznitsa couches his black humour in documentary-like scenes that capture the fraying of borders and reason.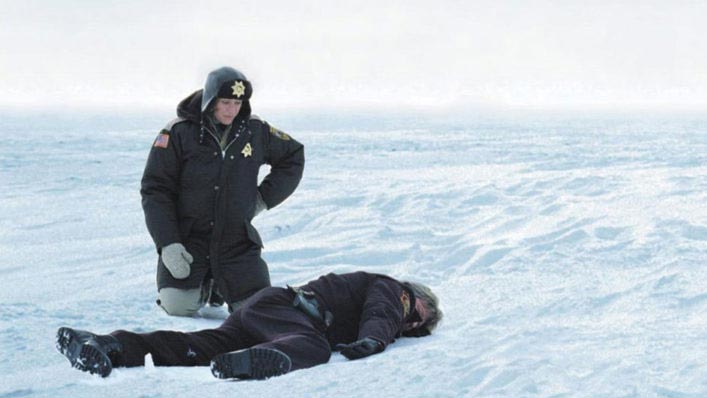 A morality tale told in very cold blood, as a pregnant small town sheriff (Francis McDormand) unwinds a bungled kidnapping in snowy Minnesota that spirals out of control in a Joel and Ethan Coen masterpiece about the mundanity of wrongdoing.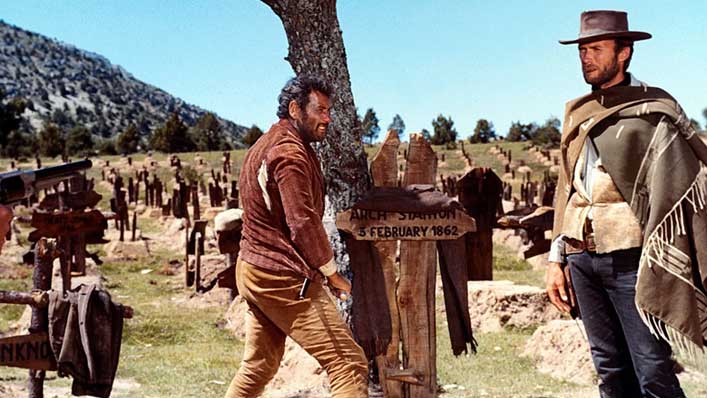 Sergio Leone's classic spaghetti western, with Clint Eastwood, Lee Van Cleef, and Eli Wallach as the titular gunslingers, is the epitome of grisly widescreen elegance.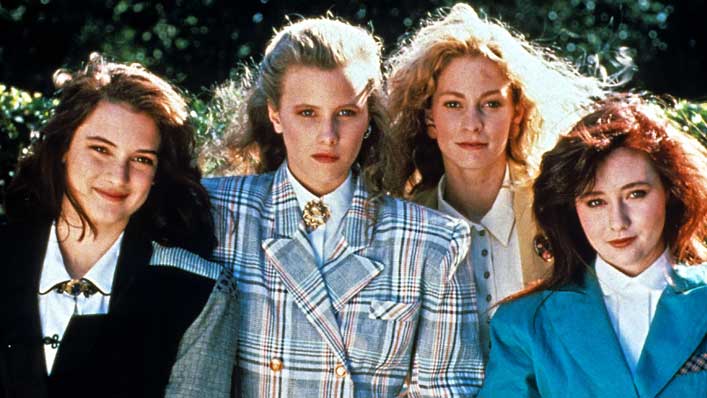 "Dear diary, my teen angst bullshit now has a body count." The seminal satire of the teen movie, Michael Lehmann's scorching black comedy—determined to bite every hand that would even think of feeding it—offers a bleakly hilarious high school critique, with note-perfect performances from Winona Ryder and Christian Slater.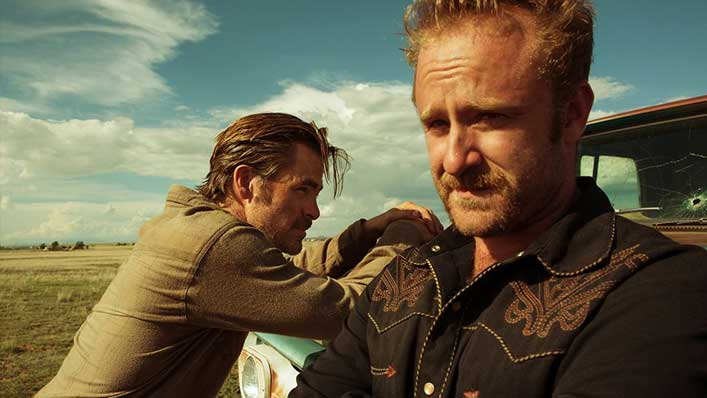 The western is reincarnated as an end-of-the-line dissection of inequality. Communities collapse, people break, and institutions corrupt around a pair of brothers (Chris Pine and Ben Foster) who go on a bank-robbing spree to avoid foreclosure, while pursued by an ornery Texas Ranger (Jeff Bridges).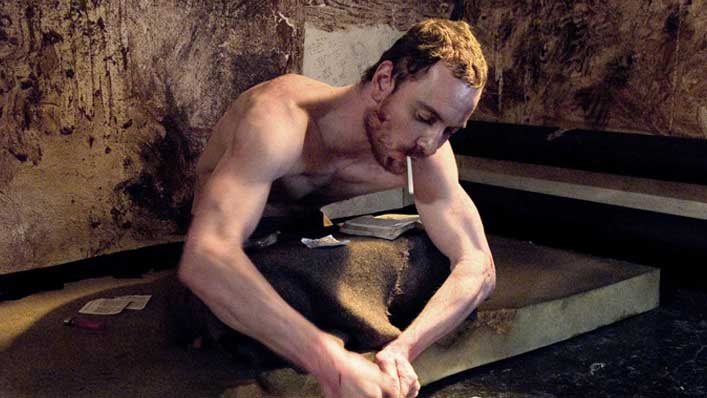 Based on historic 1970s events and set in a Northern Ireland prison, where IRA members engage in a hunger strike against the British government, Steve McQueen's debut takes confinement and resistance from a cell into the body as Bobby Sands (Michael Fassbender) approaches the end of his life.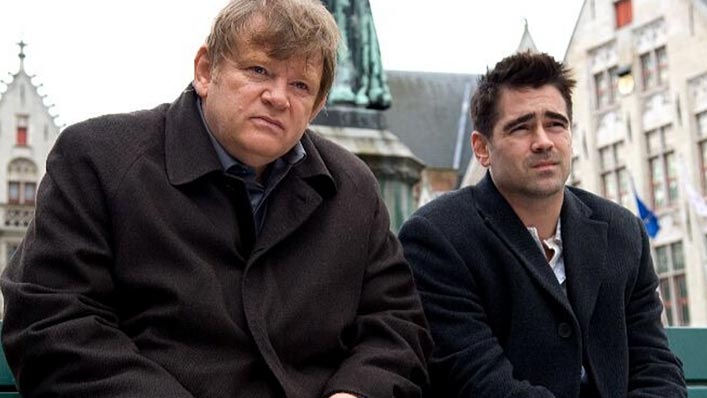 A pair of Irish gangland killers (Colin Farrell and Brendan Gleeson) hide out in a rustic Belgium city, and their forced inactivity becomes a personal odyssey as they confront the lives they've led. Written and directed, with stinging and sardonic dialogue, by Martin McDonagh.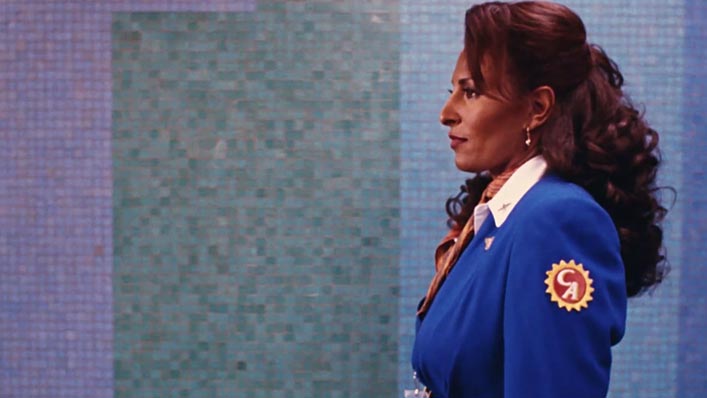 The Quentin Tarantino who wrote about adults on the margins of a recognisable America reached his since ignored peak with this patient and persuasive Elmore Leonard adaptation, in which Pam Grier's compromised air hostess gets mixed up with Robert Forster, Samuel L. Jackson and Robert De Niro. Smart, soulful and quietly heartbreaking.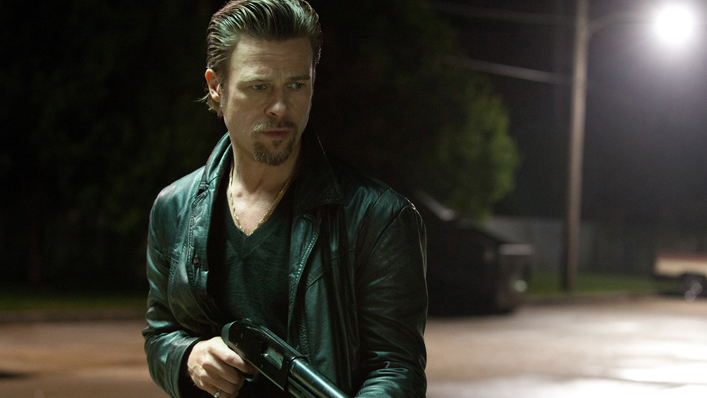 A bleak, astute modern tragedy, Andrew Dominik's New Orleans crime film is about worlds in collapse. America's economy implodes as the 2008 election plays out, while a hitman (Brad Pitt) sent to punish thieves and a mob functionary finds that his colleague (James Gandolfini) has lost his nerve. Amid the violent punctuation the two men—respectively silent and shattered—are compelling together.
Michael Mann drew gripping momentum from unbridled passion and raw physicality in this compelling depiction of a bloody 18th century frontier war in North America, connecting Daniel Day-Lewis and Madeleine Stowe's magnetically attracted characters.
No filmmaker from the French New Wave used the cinema's grand past to subtly suggest an elegantly intimate future better than Jacques Demy did. From one gorgeous composition to the next, his wistful 1961 debut follows a cabaret dancer (Anouk Aimee) moving between a supporting cast of suitors.
The best action film of this century, or simply of all time? Either way, George Miller rebooted his post-apocalyptic franchise with Tom Hardy as the taciturn anti-hero and Charlize Theron as a feminist rebel for the ages to create a magisterial automotive experience.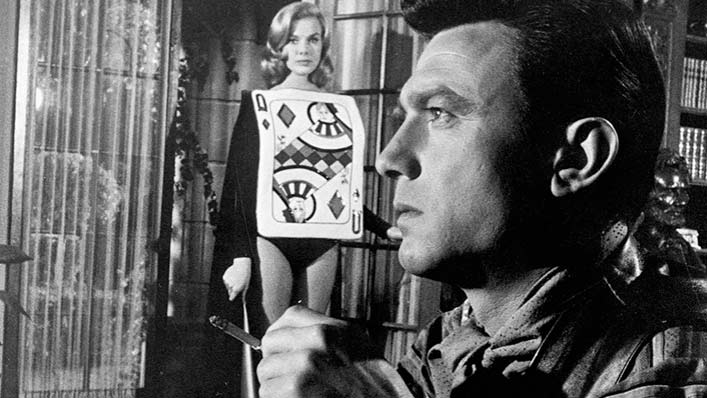 Withdrawn for decades because its chilling take on mind control and Presidential assassination freaked people out—including star Frank Sinatra—John Frankenheimer's paranoid masterpiece about a plot against America features an unforgettably malignant supporting turn from Angela Lansbury as a mother who knows worst.
A better superhero movie than the many which followed it, Lana and Lilly Wachowski's sci-fi action flick mastered a self-contained world where machines have enslaved humans, reality is bent by heroic destiny, and Keanu Reeves arises.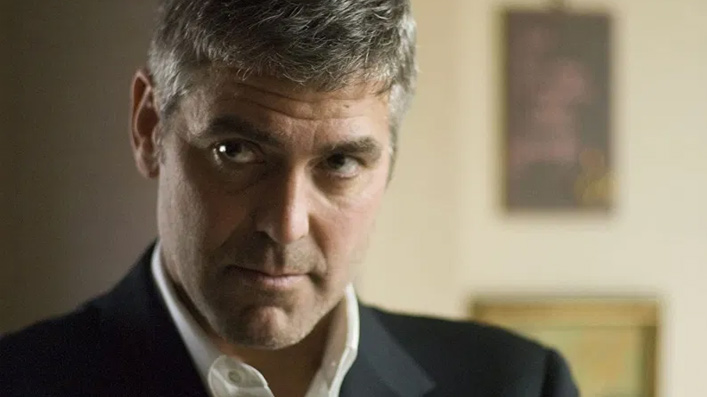 A taut legal thriller whose defining emotion is self-loathing, the feature debut of leading Hollywood screenwriter Tony Gilroy makes fascinating use of George Clooney as a lawyer tired of working as a fixer for the wealthy. Tilda Swinton, Tom Wilkinson and Sydney Pollack are exemplary in support, as corporate and criminal culture are wound together.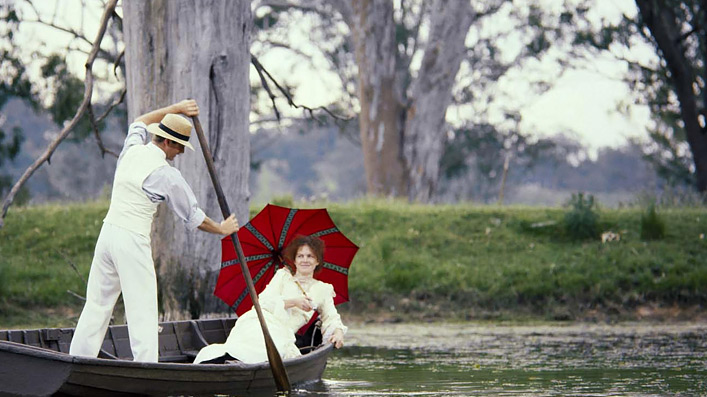 One of the defining classics of the Australian New Wave, Gillian Armstrong's debut feature is built around a compelling lead performance by Judy Davis as a young woman coming of age at the close of the 19th century. Bridling against her lack of choices, though tempted by Sam Neill's presence as a suitor, her actions still resonate today.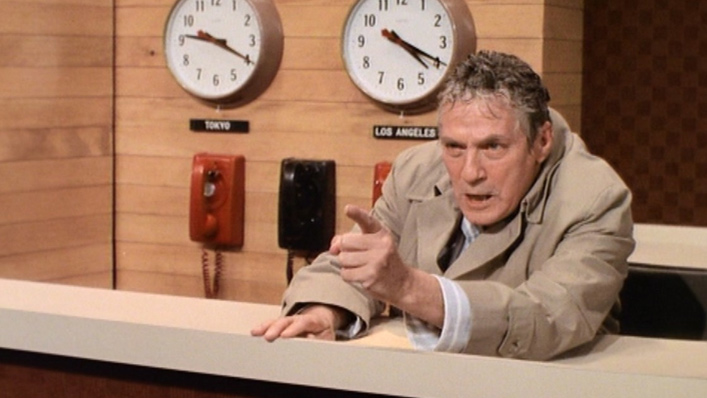 A savage satire of the mainstream media that has gone from exaggerated to exact over the subsequent and tumultuous decades. Sidney Lumet charts the resurgence of a fading newsreader (Peter Finch) whose furious rants are put to air by his employers, notably Faye Dunaway's astute programmer.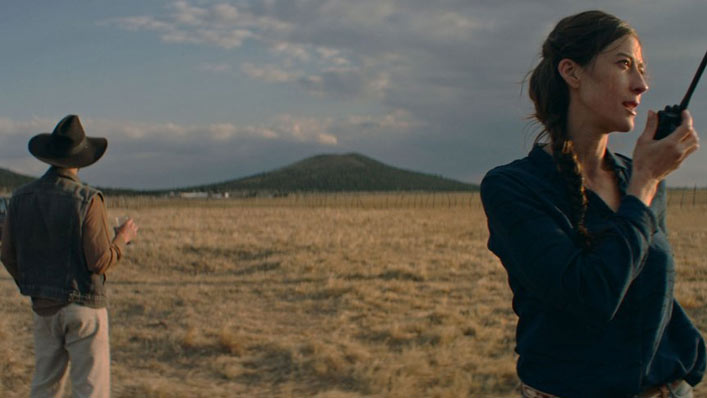 The line between creator and fiction blurs in this lengthy but often engrossing study of marital infidelity. Mexican filmmaker Carlos Reygadas and his wife, film editor Natalia Lopez, play ranch owners whose connection is fractured by an outsider amidst unexpected sequences that tug at the movie's rich subconscious.
Bong Joon-ho extracts a heavy price for his subversive mastery of genres: in his Academy Awards-dominating study of inequality—equal parts Bunuel and Hitchcock—he gets you to barrack for wrongdoing and mistake jealousy for necessity. Architecture and amorality flourish in an astoundingly complete feature.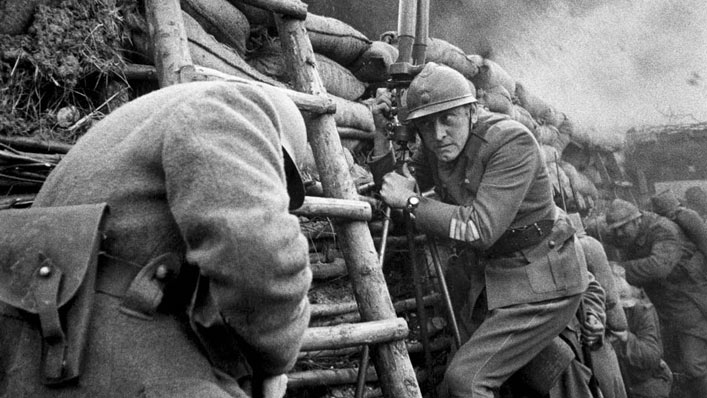 An unflinching indictment of the military mindset located in the blood-soaked French trenches during the Great War, directed by Stanley Kubrick and starring Kirk Douglas as an officer defending wrongfully condemned soldiers.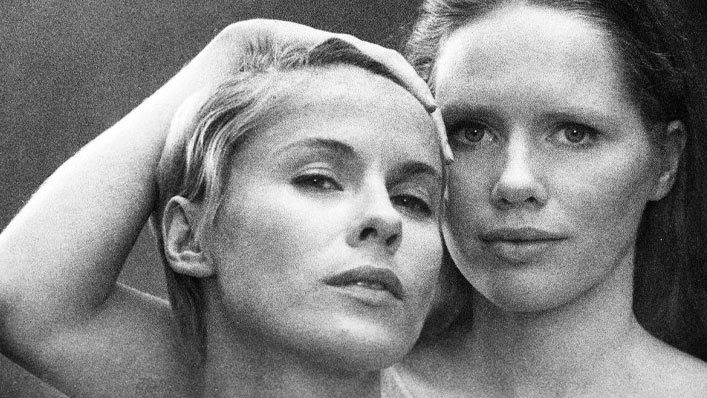 Ingmar Bergman's emotionally coruscating 1966 drama remains an intimate study of modern disenchantment, personal despair and our willingness to play the roles we need in our lives. Liv Ullmann and Bibi Andersson are mute patient and patient nurse, sharing a dynamic that allows for the transference of power and personality.
With the fiercely unyielding New Zealand landscape as its backdrop, Jane Campion's masterful period drama is a story of female agency told through a 19th century newcomer (Holly Hunter), the fiancé she doesn't know (Sam Neill) and his employee who pursues her (Harvey Keitel). It's a ravishing film: evocative and, like its lead, defiantly inexplicable.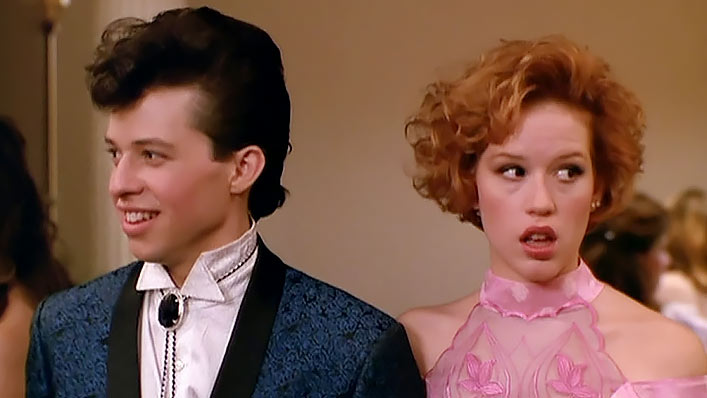 The best of John Hughes 1980s teen movies—directed with yeoman-like attentiveness by Howard Deutch—is a coming-of-age tale for high school senior Andie (Molly Ringwald) that is alert to class, attraction and the sheer uncooperative struggle of adolescence. Plus the soundtrack slays.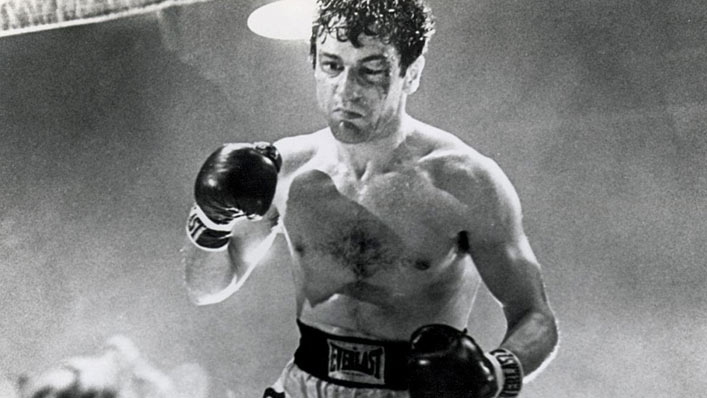 One of Martin Scorsese's greatest movies. Champion boxer Jake La Motta (Robert De Niro) destroys himself in shuddering scenes that compress his world into the ring, a bedroom and finally a prison cell.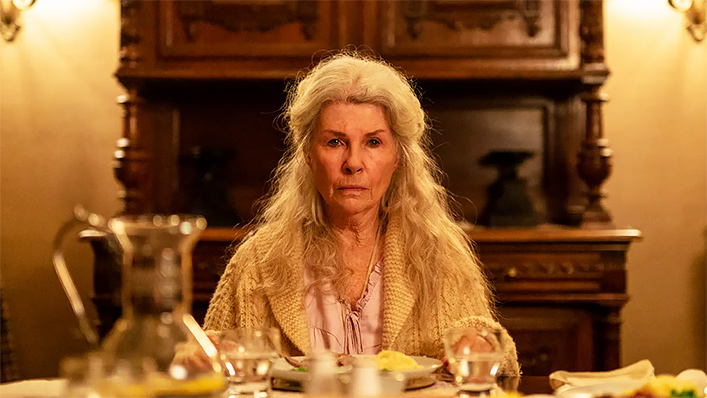 The haunted house genre gets stripped back to its speculative foundations in this wrenching Australian feature from co-writer and director Natalie Erika James. When an elderly woman (Robyn Nevin) goes missing, her daughter and granddaughter (Emily Mortimer and Bella Heathcote respectively) arrive at her house, plunging into the ravages of family and the degradation of memory.
Accused of putting his wealthy wife (Glenn Close) into a coma, the terribly refined and charmingly repugnant Claus von Bulow (Jeremy Irons) turns his story and the audience's sympathy inside out in a real life crime tale marshalled by Barbet Schroeder.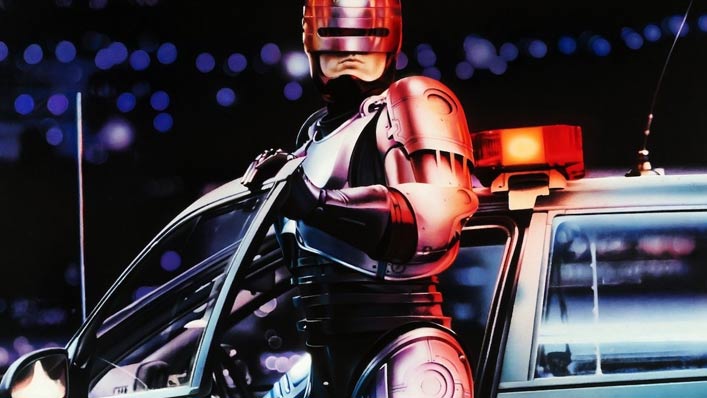 The original and definitely the best, Paul Verhoeven's delight in American excess imagines a near future where crime-ridden streets are cleaned up by a police officer (Peter Weller) reborn as a cyborg and serving a corporation.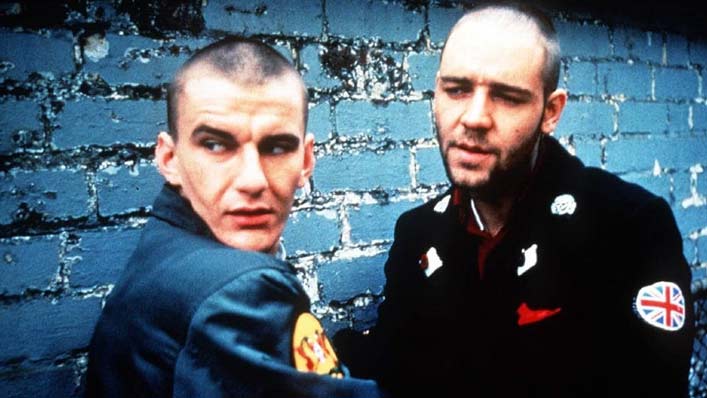 A Nazi skinhead gang in a Melbourne squat—memorably commanded by a young Russell Crowe—self-destructs amidst violence and unspoken desire. The best B-movie ever made in Australia.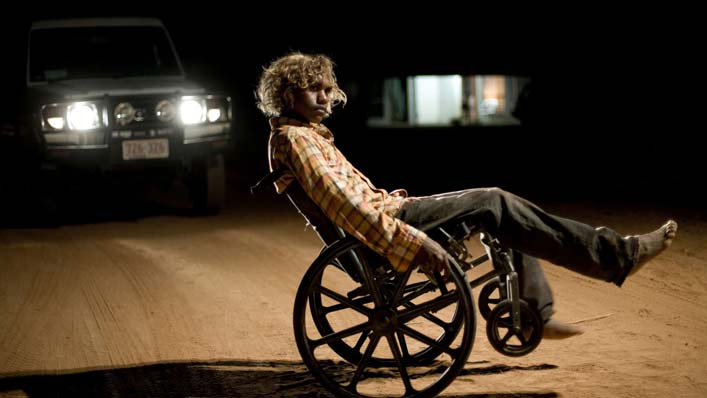 Warwick Thornton's powerful debut charts the budding relationship and destructive horrors that threaten to engulf two Indigenous teens (Marissa Gibson and Rowan McNamara) who flee an isolated settlement for Alice Springs.
A Denis Villeneuve horror film about a woman—Emily Blunt's door-kicking FBI agent—trying to survive in a male world, lodged inside a drug war thriller featuring Josh Brolin and Benicio Del Toro. It is set on the merciless border between America, Mexico, and obliteration.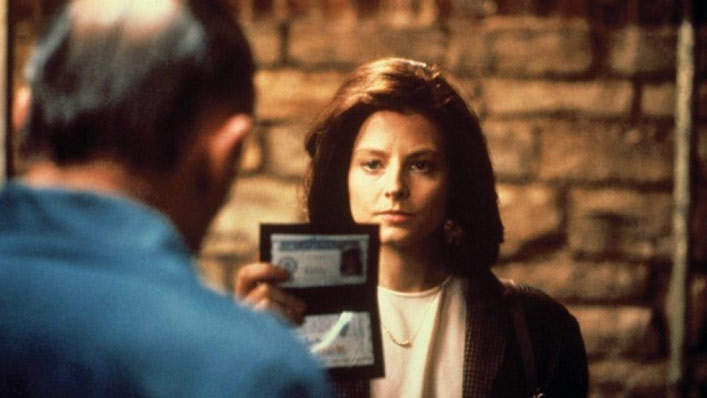 A gripping serial killer procedural and somehow a chaste romance between two lonely souls: Jodie Foster's rookie FBI agent and Anthony Hopkin's grandiloquent monster. Jonathan Demme's hit is intricately executed in ways that crime dramas rarely previously considered.
A wildly plotted, genre-bursting mystery about a hopeful mummy blogger (Anna Kendrick) who befriends a glamorous fellow parent (Blake Lively) at school pick-up. Paul Feig blends old Hollywood glamour, plot twists and serrated observations on female friendship. Don't mistake giddy heights for a lack of intent.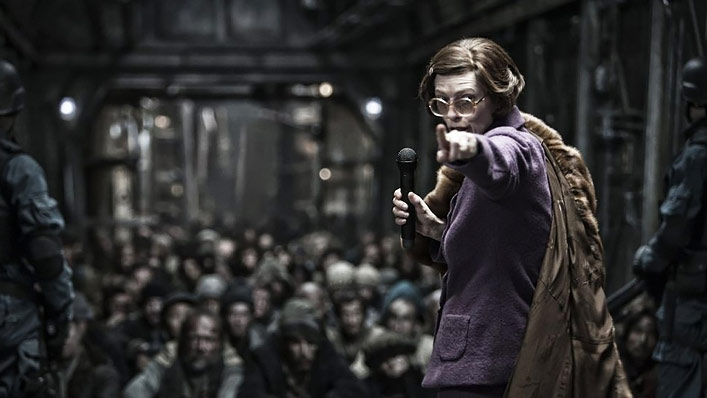 A riveting action film and an incisive metaphor for capitalism, Bong Joon-ho imagines humanity's remnants trapped on a train where the poor, led by Chris Evans' guilt-ridden revolutionary, rise up against the rich and those they use to maintain control. Be eternally grateful that Harvey Weinstein's U.S. edit was never released.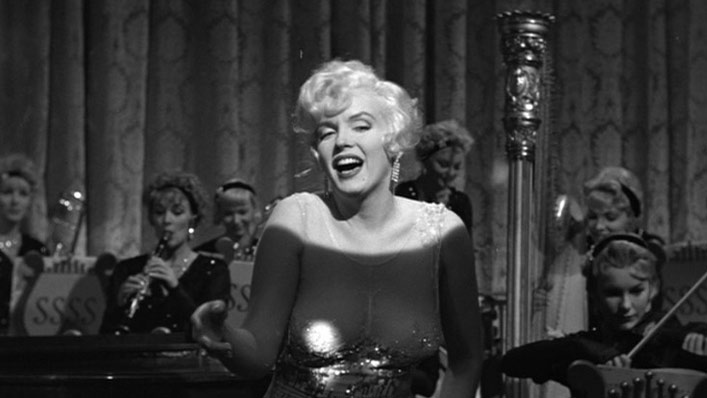 "Nobody's perfect!" Billy Wilder kept his cynicism at bay for this endlessly amusing comedy about a pair of Depression-era Chicago musicians (Tony Curtis and Jack Lemmon) who flee gangsters by posing as women in an all-female band (fronted by Marilyn Monroe). The outrageous plot and gags work to top one another, making for delightful one-upmanship.
It's a myth that Hollywood was solely a dream factory in the 1950s. One of the best movies of the decade was this lacerating take on cruelty and power seen through the lens of a publicist (Tony Curtis) kowtowing to a powerful columnist (Burt Lancaster) looking to ruin his sister's suitor.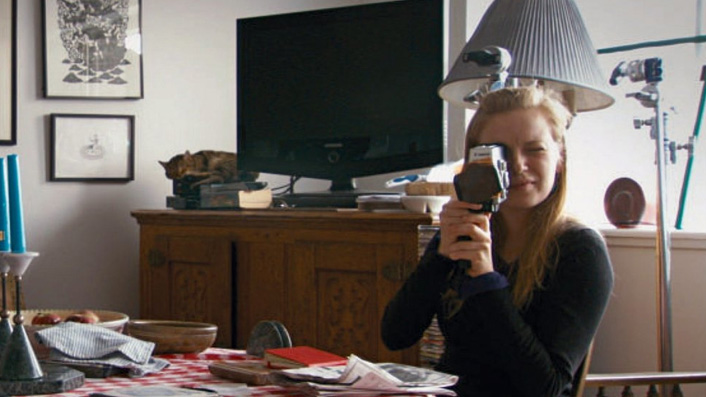 Canadian actor turned filmmaker Sarah Polley delves into her parents' marriage and her own conception in a fascinating and shape-shifting documentary with an all-encompassing reach. It's best to know little about the film before watching it, but like its subjects it contains multitudes.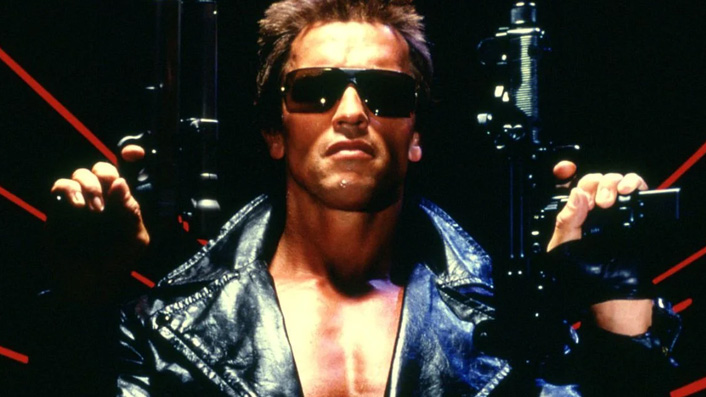 Forget the sequels. James Cameron's lean, pulsating B-movie, made cheap and propulsive, is still a science-fiction great and the perfect use of Arnold Schwarzenegger as the cyborg pursuing Linda Hamilton and Michael Biehn's desperate fugitives.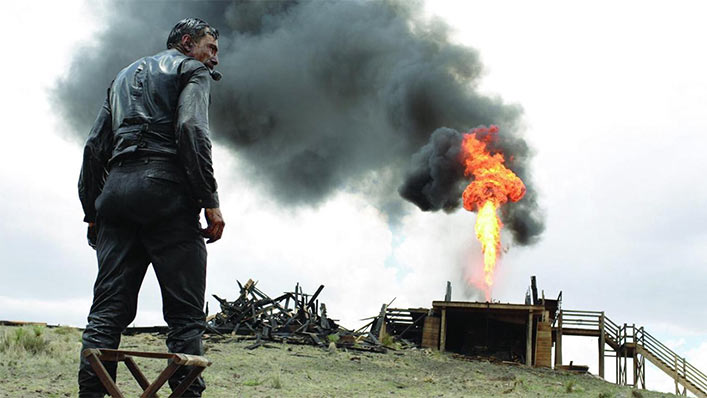 Paul Thomas Anderson captures America's transformation from frontier into industrial powerhouse with the tale of an obsessive oilman (Daniel Day-Lewis). Frame after frame evokes a furious wonder that can't be stilled by success, family, or victory.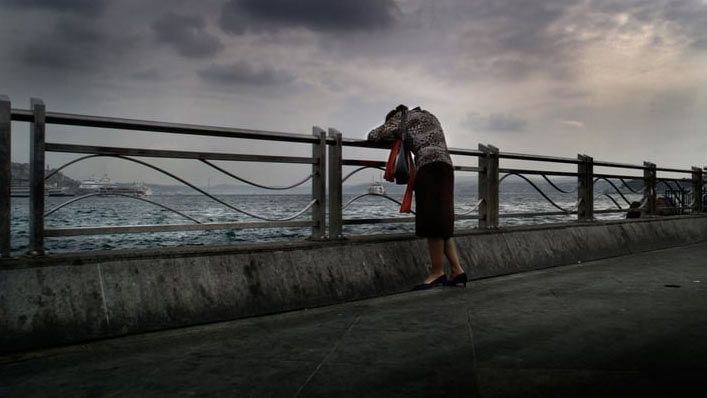 Unfolding with remarkable economy, Nuri Bilge Ceylan's Turkish drama tracks the shockwaves that resonate after a powerful businessman (Ercan Kesal) asks his driver (Yavuz Bingol) to take the blame and jail time for his crime. The reward never matches the underlying damage, and there's a tragic completeness to their fractured bargain.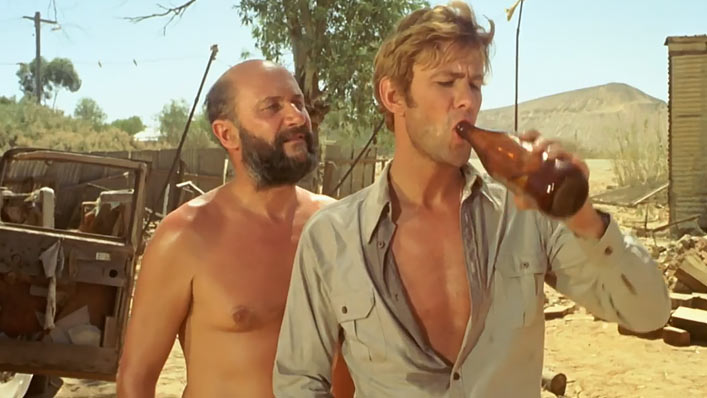 A scorching vision of the Australian outback as a kind of barbaric purgatory that sends an indentured school teacher (Gary Bond) to the brink and beyond. Canadian director Ted Kotcheff captured a vision of this country that still seethes.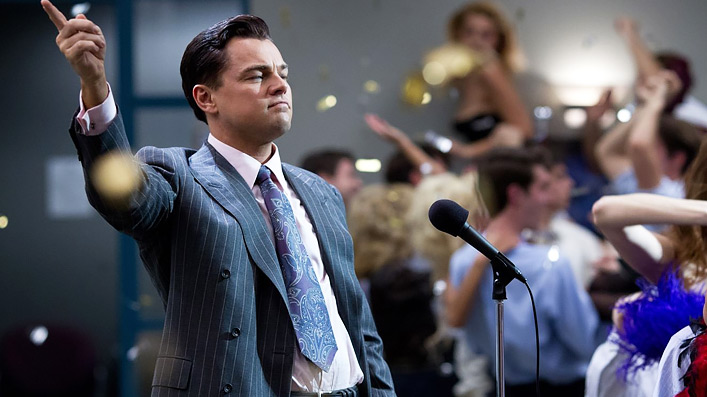 When Martin Scorsese makes a grotesque comedy he doesn't stint. Based on the rise and fall of Wall Street bottom feeder Jordan Belfort, the film is a perversion of the American ethos, with Leonardo DiCaprio – in a career best performance as Belfort – and Jonah Hill as a pair of outer boroughs hustlers so in thrall to money that they go off the deep end. It's wildly wonderful.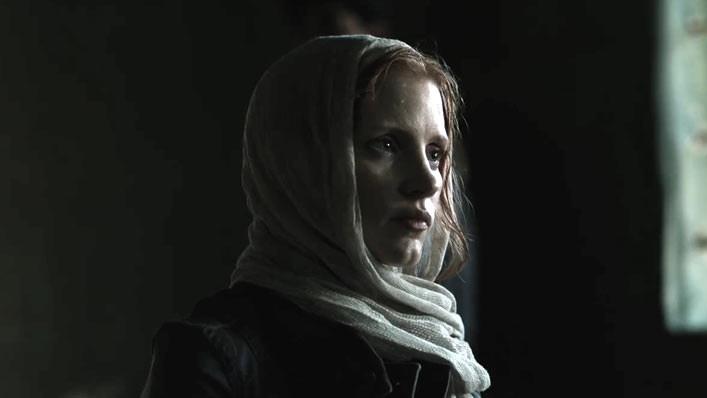 Warfare in the information age comes into brutal focus in Kathryn Bigelow's action-thriller, in which a Pakistan-based CIA analyst (Jessica Chastain) authorises torture and drone strikes in her obsessive post-9/11 hunt for Osama Bin-Laden. Revenge is consumptive and history exists in the torrid, unfiltered moment.
---
UPDATES
On 28 July 2020, two titles were added and removed from his page to reflect changes to Stan's catalogue. Reviews no longer on this page (for Bronson and Starlet) can be found here.
On 23 September 2020, one title was added and one title removed from his page to reflect changes to Stan's catalogue. The review no longer available on this page (for Frances Ha) can be read here.
On 18 November 2020, three titles were added and three titles removed from his page to reflect changes to Stan's catalogue. Reviews no longer on this page (for About Elly, Chevalier, The Page Turner) can be read here.
On 13 January 2020, three titles were added and three titles removed from his page to reflect changes to Stan's catalogue. Reviews no longer on this page (for Fish Tank, The New World and Uncle Boonmee Who Can Recall His Past Lives) can be read here.