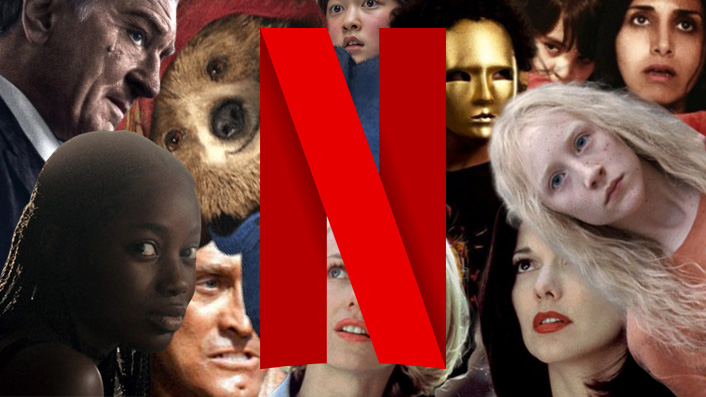 The 50 best movies on Netflix Australia

---
Critic Craig Mathieson has combed the Netflix Australia archives, writing the definitive list of the best 50 movies currently available to stream.
See also
* All new movies & series on Netflix
* All new streaming movies & series
* The 50 best movies on Stan
LAST UPDATED: JULY 2020
An otherworldly love story for our age of displacement, Mati Diop's remarkable debut feature is a beguiling mix of social realism and supernatural longing. A young Senegalese couple, Ada (Mama Bineta Sane) and Souleiman (Ibrahima Traore), are torn apart when Souleiman tries to leave for Europe—only to return in a different form.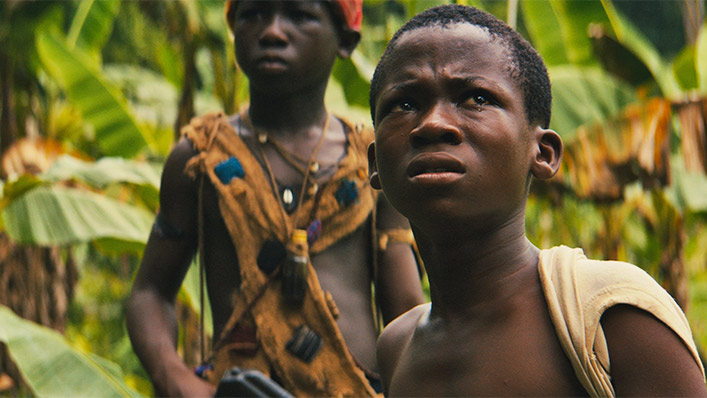 One of the very first Netflix originals. The savage, scarring plight of African child soldiers—with Idris Elba as their abusive, messianic leader—is captured with vivid strokes and lasting pain in this drama from True Detective (and upcoming 007 film No Time to Die) director Cary Joji Fukunaga.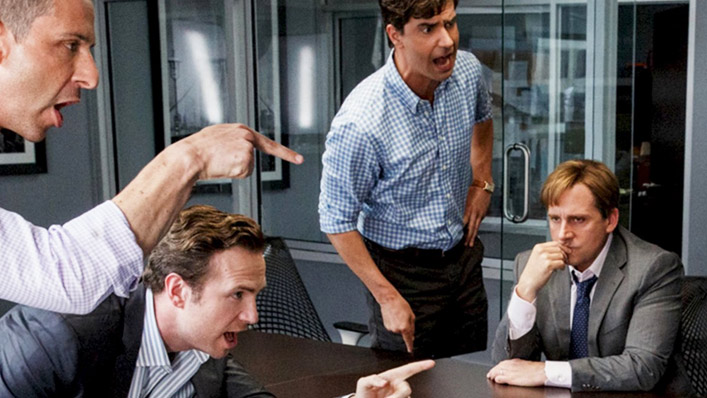 A bleakly bemused black comedy about Wall Street greed and systemic failure of government regulation that led to the 2008 Global Financial Crisis. It's only outsiders and contrarians—memorably played by the likes of Christian Bale, Steve Careel and Ryan Gosling—who see what's looming. Adam McKay's film makes their profits into a bitter, condemnatory victory.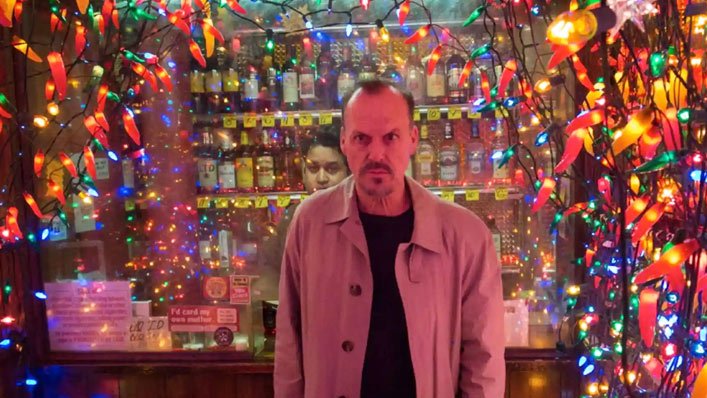 Alejandro G. Inarritu's dexterous and dazzling comic drama about the untold performances that comprise a life finds Michael Keaton's fading Hollywood star on Broadway—with Emma Stone, Edward Norton and Naomi Watts offering complications and support. Come for the gorgeously fluid long takes; stay for the flights of celestial hope.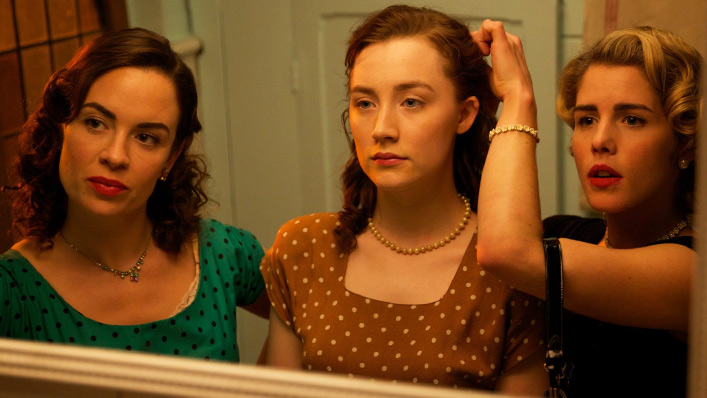 Saoirse Ronan embodies the daunting uncertainty of taking stock of your life in a foreign land as Eilis, a lone immigrant arrived in 1950s New York from cloistered Ireland. It's a coming-of-age tale in which period detail offers a sharper focus than mere nostalgia, with Emory Cohen a terrific foil as the Brooklyn plumber who falls for Eilis.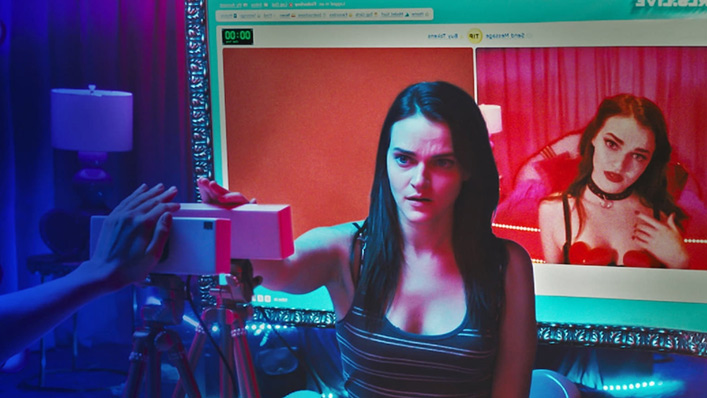 Cam (2018)
Daniel Goldhaber's online reprise of body horror is a bracing example of the genre's new and instructively weird indie wave. It traces with throbbing unease the psychological fracture of an approval-fueled (and paid) cam girl (Madeline Brewer) when a doppelganger takes control of her video feed.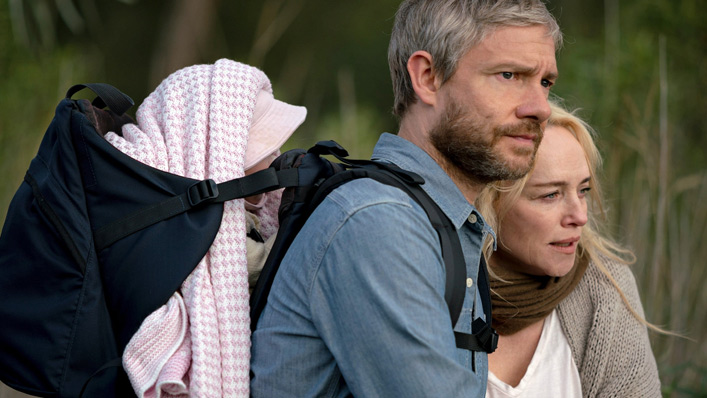 For once an Australian genre film—in this case about society's collapse after a zombie apocalypse—that makes more use of this country than the landscape. On the run with his baby daughter, Andy (Martin Freeman) finds himself in a perilous world starting anew, with Indigenous history and the crimes against it pushed to the fore.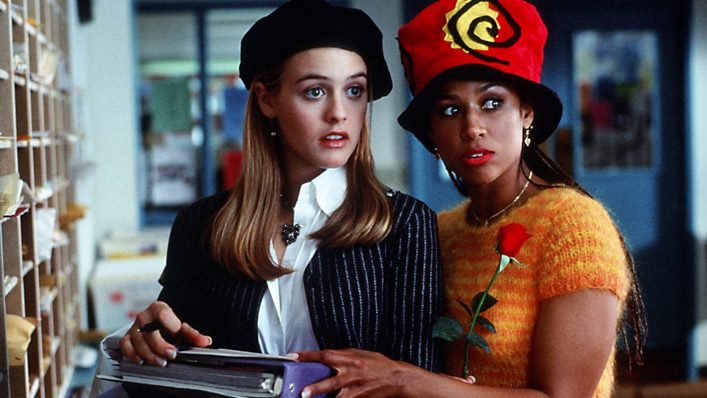 A knowingly sweet teen comedy from Amy Heckerling, whose best lines live on as memes. But the film itself remains a perfectly calculated pleasure, with Alicia Silverstone as the teenage sophisticate Cher and the ageless Paul Rudd in the wings.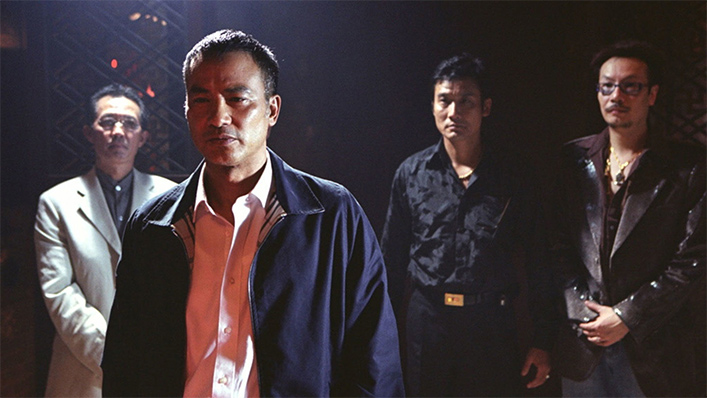 Punctuated by coolly eruptive action, Hong Kong filmmaker Johnnie To masterfully depicts the paradoxes that follow a Triad's contested leadership vote. Chaos settles the organisation, violence is an adjunct of procedure, and individuals destroy each other to serve the collective.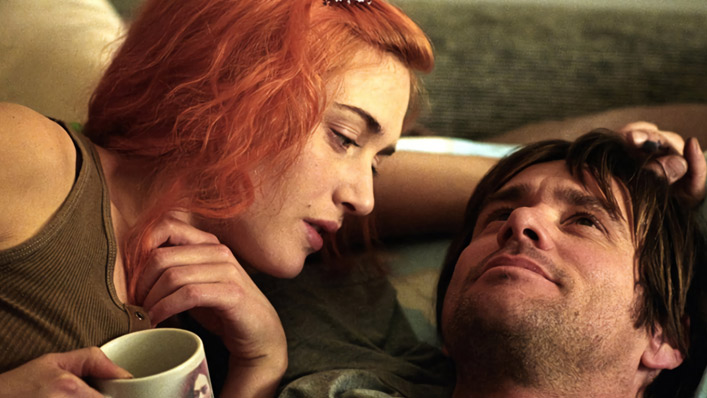 Michel Gondry's masterpiece is heartfelt and magical, tender and tragic. When Kate Winslet and Jim Carrey's couple break up, they decide to have all trace of each other wiped from their memories. When he reconsiders, they go on the run in his subconscious, as skewered sci-fi and magic realism are interwoven.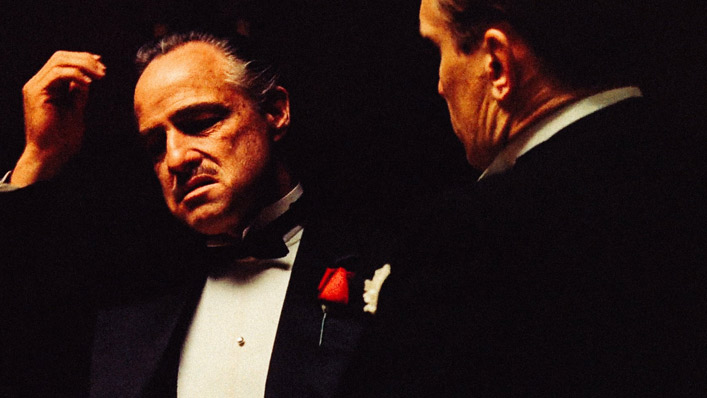 Strip away the long celebrated gangster film tropes and Francis Ford Coppola's breakthrough is a study of family and country—specifically Italian immigrants and America—that reveals how each shapes the other. It's both immense and woundingly intimate, with scenes that redefined the crime epic.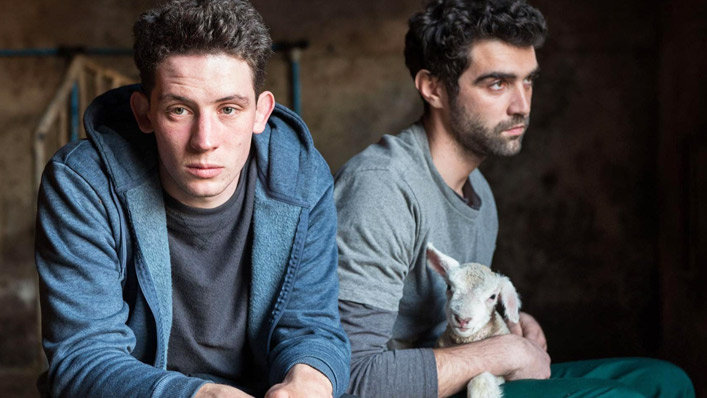 The landscape and the heart are inextricably entwined in this harsh but ultimately optimistic drama set on a Yorkshire sheep farm, where the owner's closeted son (The Crown's Josh O'Connor) finds unexpected love with a Romanian guest worker (Alec Secareanu). There's nothing idyllic to Francis Lee's debut feature, with unadorned realism creating a deeply involved story.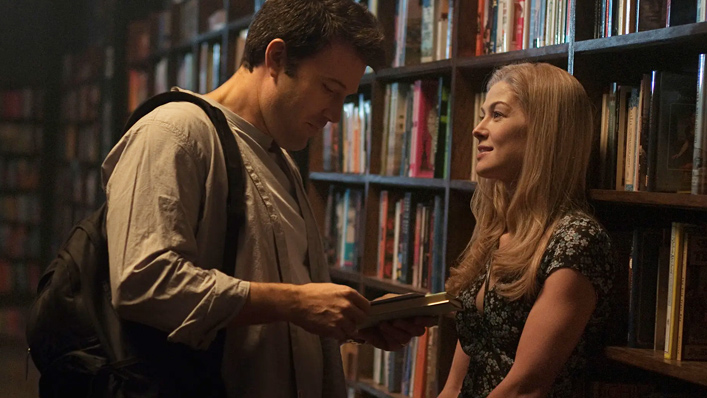 David Fincher cuts from a passionate kiss to a DNA swab of a mouth, encapsulating the transformation of desire into desperation that informs this corrosive vision of marital domesticity. Ben Affleck is the philandering husband whose glibness comes unstuck when Rosamund Pike's wife disappears, leaving him vulnerable in ways the dual narrative eventually makes brutally clear.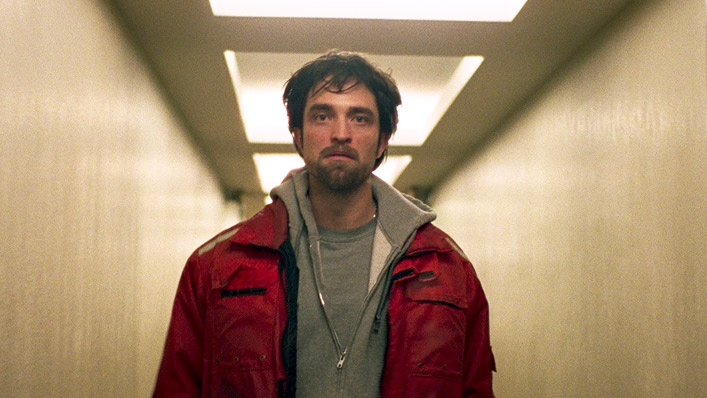 When a pair of co-dependant brothers, played by Robert Pattinson and Benny Safdie (who also directs alongside his brother Josh), rob a New York bank they tumble into a netherworld of documentary-like street realism and compelling chaos that's nerve-jangling and revealing. Not recommended for anyone who grinds their teeth.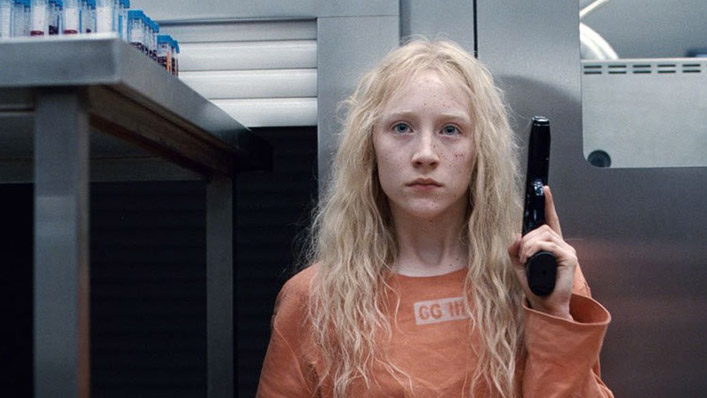 Fairytale intrigue and malevolent European charm circulate through this adolescent action film, with Saoirse Ronan playing a teenage assassin trained in the northern wilderness by her father (Eric Bana) and then sent to kill his CIA adversary (Cate Blanchett). Score by the Chemical Brothers, subtext by the Brothers Grimm.
Director Edgar Wright and stars Simon Pegg and Nick Frost—playing s a pair of uniformed officers in a sleepy English town—go so deep in their send-up and celebration of American cop buddy films that this very British comedy refuses to separate the two approaches. The result is a homage both hilarious and violent.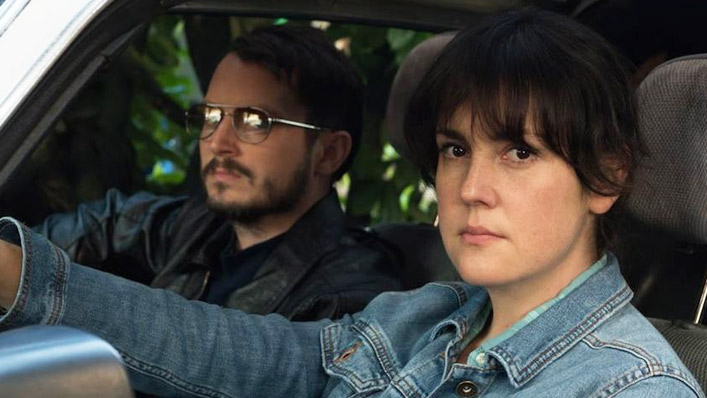 Macon Blair's Sundance Film Festival winner is a comic vigilante thriller with Lynchian trace elements. Common decency motivates the unlikely heroes—Melanie Lynskey's nursing assistant and Elijah Woods' nunchucks-wielding neighbour—on an increasingly dangerous quest.
A modern epic of American organised crime told through the ramifications of friendship and multiple generations of severed family, Martin Scorsese's autumnal gangster tale convenes Robert DeNiro, Al Pacino and Joe Pesci. The digital de-ageing is widespread, but ultimately this is a magisterial film of restraint and regret.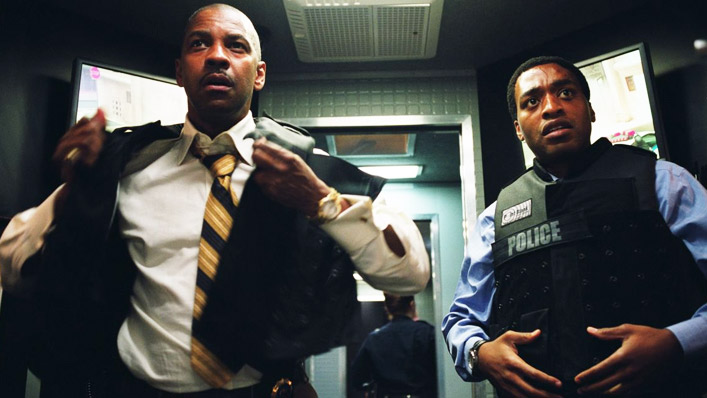 Spike Lee proves that he can make a commercial thriller—with Denzel Washington as the Manhattan cop and Clive Owen the bank robber—in his own gripping way, adding in historic judgment and Jodie Foster as a nefarious fixer.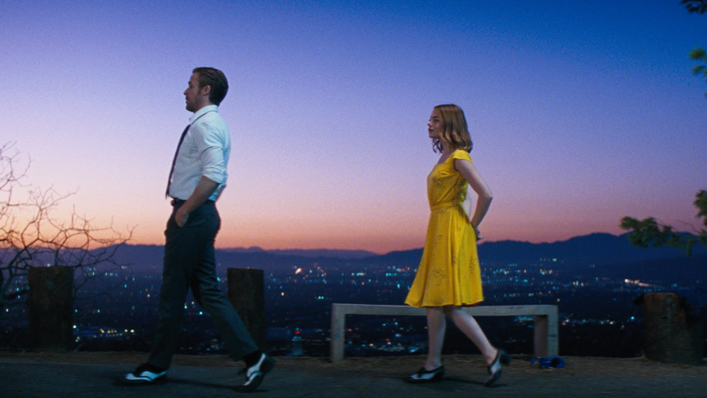 Both incandescent and heartbreaking, Damien Chazelle's update of the classic Hollywood musical is dazzling but never oppressive. The everyday tips over into the extraordinary as Emma Stone and Ryan Gosling's Los Angeles hopefuls perform with heart—never mere technical mastery. It's a film about creative endurance and personal sacrifice that's both thrilling and enduring.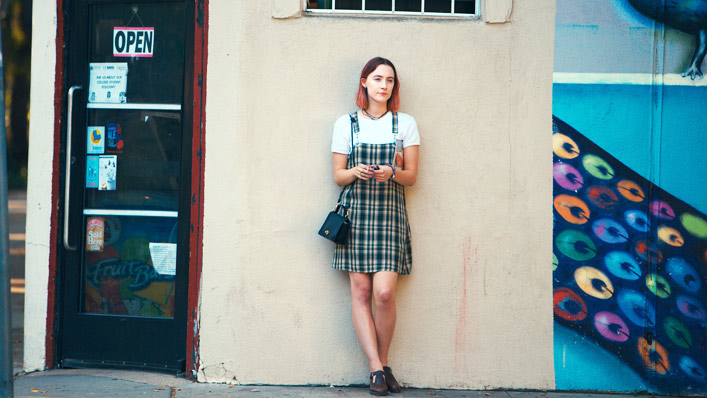 Greta Gerwig's potent ability to get to the heart of a story and see it anew was readily apparent in this jolting, bittersweet coming of age feature, in which Saoirse Ronan and Laurie Metcalf play a warring high school student and her pragmatic mother. The supporting cast is incisive, the autobiographical lessons soulfully real.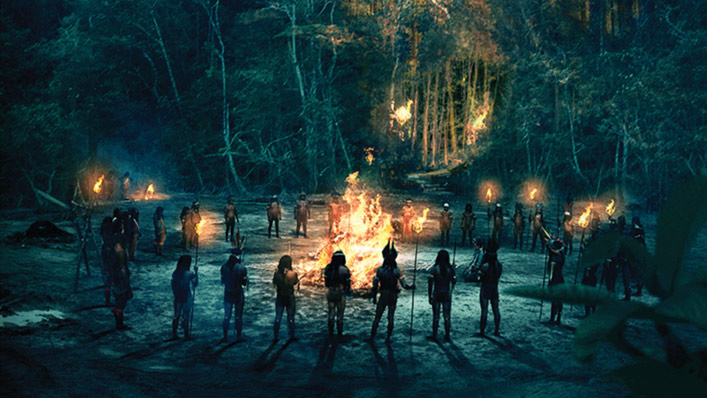 Writer/director James Gray reworks the historic epic, giving intimate yearning and telling detail to the story of a British explorer (Charlie Hunnam) consumed by his explorations—alongside a sly Robert Pattinson—in an Amazon jungle that comes alive with consumptive breadth.
Divorce is an institutional act of mutual destruction and a plumbing of personal limits in Noah Baumbach's east coast vs west coast drama, about the marital division of a Los Angeles actor (Scarlett Johansson) and a New York theatre director (Adam Driver). With Sondheim segues and Hollywood mores, it's a painfully compelling experience.
Gravity was driven by computer code and special effects bent reality's rationale in the movie that rebooted action movies for the century ahead. Keanu Reeves is the everyman who becomes a digital warrior in a rebellion against a machine regime. Lana and Lilly Wachowski's blockbuster still feels masterfully complete.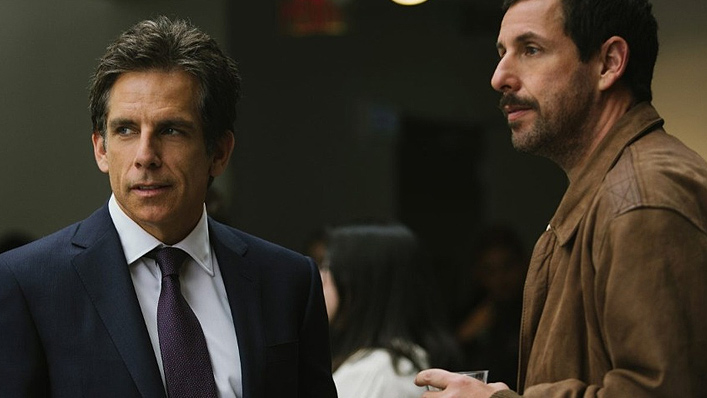 Baumbach's vision of the artistic family—exasperating, cruelly cutting, and righteously blind to tragedy—finds full expression in this study of a needy, retired New York sculptor (Dustin Hoffman) and his children (including Ben Stiller and Adam Sandler). Each character comes into bracing focus.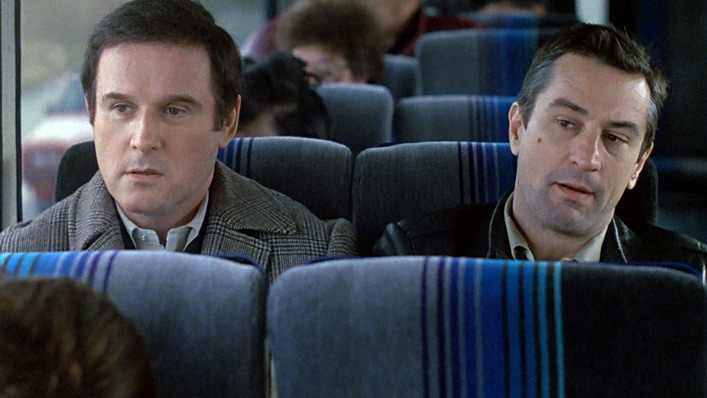 Forget Meet the Parents. Robert De Niro has never been funnier than in this sardonic action comedy, playing a disgraced policeman turned bounty hunter who has to transport Charles Grodin's wanted organised crime accountant cross-country. The antagonistic chemistry between the two fugitives has an alchemical whimsy that works from character, not cranked-up circumstances.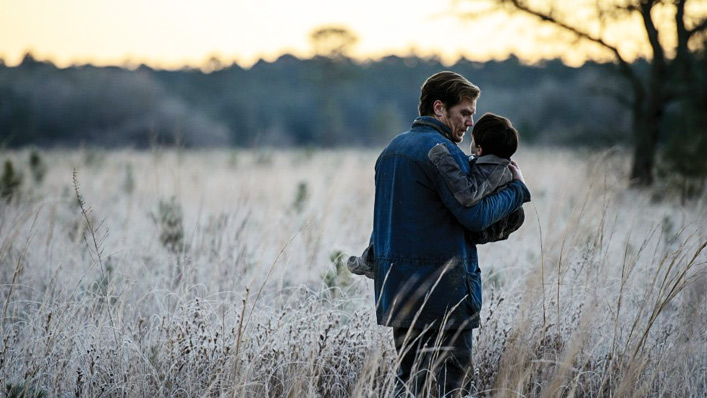 In Jeff Nichols' Deep South science-fiction thriller the true wondrous force to behold is the love Michael Shannon's father has for his young and possibly super-powered son. This is a quiet, deeply held genre film, in which the unthinkable inspires both awe and fear.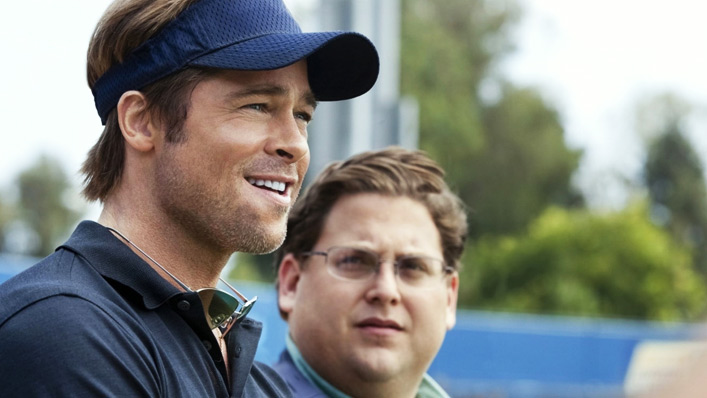 A sports film ultimately about learning to understand what you're worth, Bennett Miller's reappraisal of Michael Lewis' non-fiction best-seller was a turning point for Brad Pitt. Playing Billy Beane, a baseball team's manager deploying statistical analysis to buck tradition, the actor brings years of the character's frustration to just beneath the surface of his performance.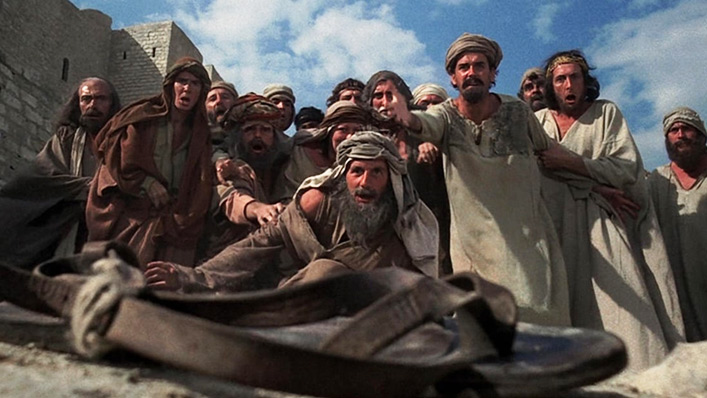 A satire of the life of Jesus Christ, organised religion, and the Biblical epica—mongst other targets—Monty Python's legendary comedy troupe sketches blossomed into a complete and self-contained work with a movie both hilarious and defiant. Is there a better send-off than Eric Idle's Always Look on the Bright Side of Life?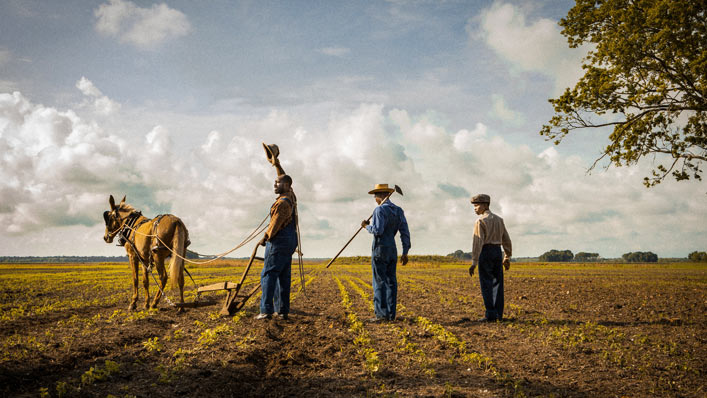 Nominated for four Academy Awards, Dee Rees' mighty film is a study of historic divisions set in segregated rural Mississippi in the 1940s. But it has such a poetically tragic sense of the characters—led by Carey Mulligan, Jason Clarke and Jason Mitchell—and their limitations that it transcends the period setting.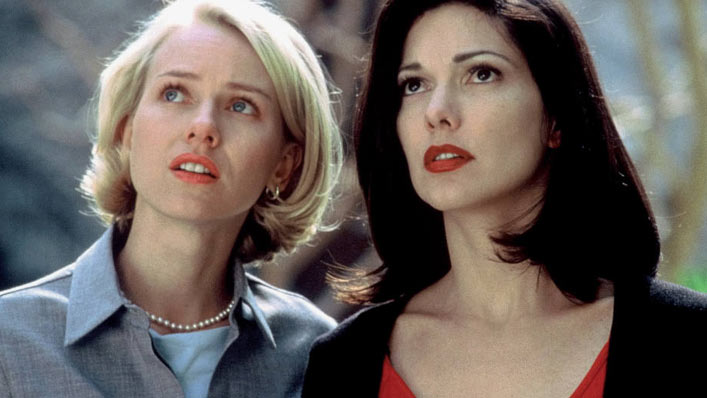 One of the best movies of this century, deeply inexplicable and hauntingly resonant. David Lynch's noir-like journey is a mystery about identity that resides in the subconscious of the filmmaker and his characters, especially Naomi Watts' new to Los Angeles ingénue.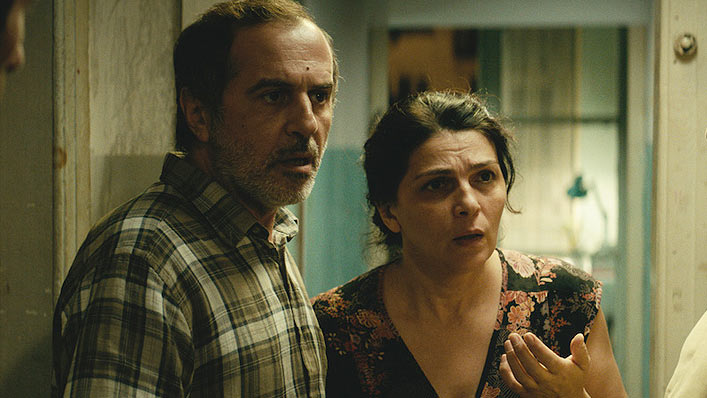 In this expertly observed Georgian drama, a middle-aged schoolteacher, Manana (Ia Shugliashvili), decides to move out of the apartment she lives in with three generations of her family. Anger, love and recrimination soon intermingle, each authentically expressed.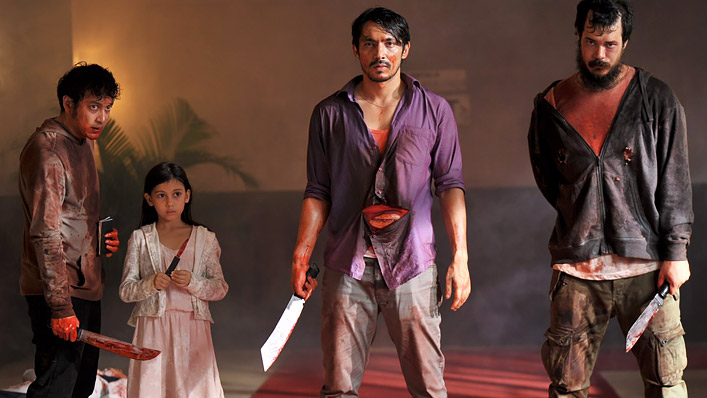 This is a gift from the action film gods: an unrelenting Indonesian production boasting a bone-crunching connection of R-rated violence and inventive fight choreography. When an assassin, Ito (Joe Taslim), relents on a hit, his triad sends everyone they have to kill him. And they have a lot.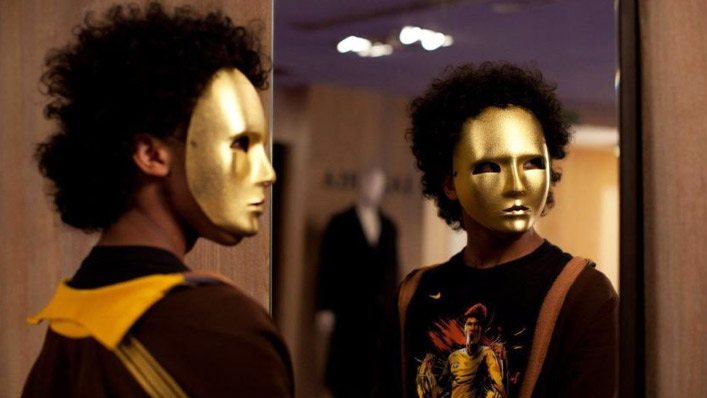 A dreamy, discontented critique of youth culture made with suitable visual style for the consumer age, Bertrand Bonello's arthouse thriller follows a diverse group of Parisian youth who plan and execute a terrorist attack then take refuge in an expensive department store. There are few obvious answers, but the mood and filmmaking are illuminating.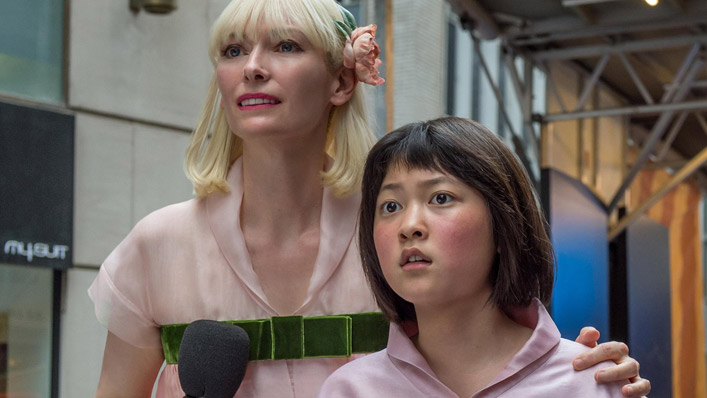 As Parasite made clear, the South Korean filmmaker Bong Joon-ho makes masterfully thrilling movies about capitalism's crimes. They can sweep you up, but also leave scars. Here a young girl, Mija (Ahn Seo-hyun) tries to save her genetically modified super pig from its corporate owners—dual Tilda Swinton roles—amidst heart-fluttering flourishes and cruel realities.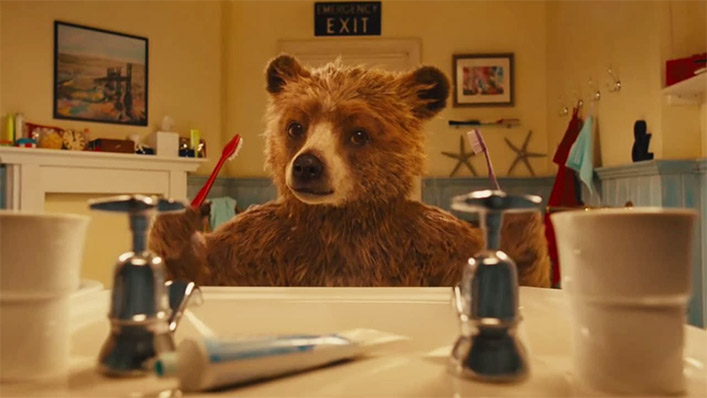 The best family film of the last decade, rich with inviting design and repellent of xenophobia. It allows the gentle antics of a Peruvian bear new to London (voiced by Ben Whishaw) to save a family, bestow a purpose and defy Nicole Kidman's cartoonish villain.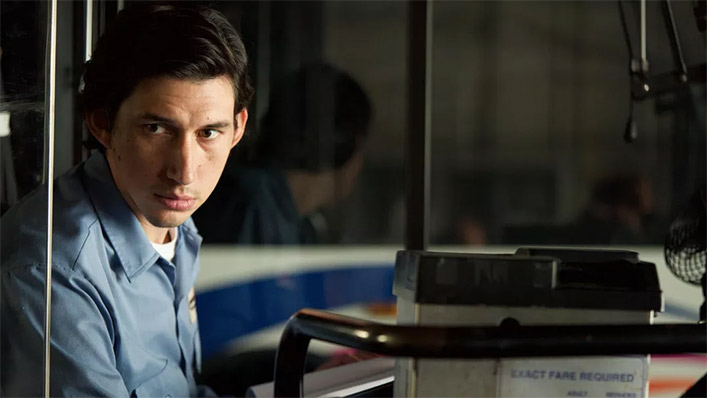 Jim Jarmusch's yen for idiosyncratic pocket universes alights on a New Jersey city, where a bus driver and poet (Adam Driver) and his creative enthusiast of a wife (Golshifteh Farahani) explore personal contentment and the value of private expression. A wonderful paean to the intoxicating possibilities of everyday life.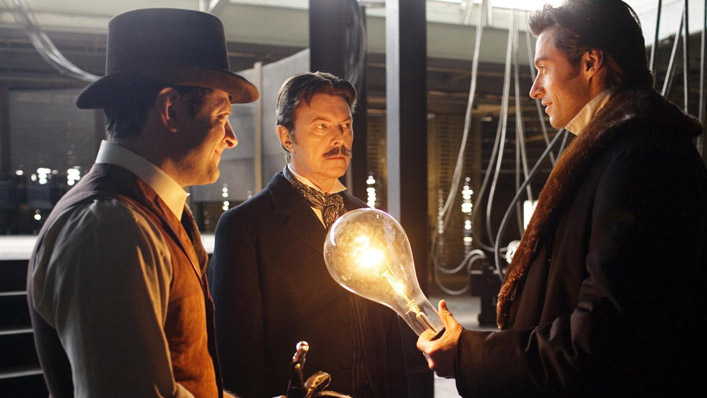 My favourite of Christopher Nolan's many films—a Victoria-era puzzle-box mystery about the death wish rivalry between Hugh Jackman and Christian Bale's obsessive magicians. Bonus attraction: David Bowie as Nikola Tesla.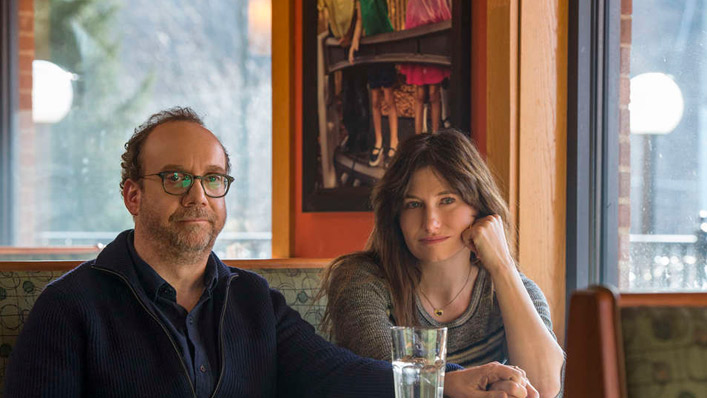 As a downtown Manhattan couple trying to have a baby on the difficult side of 40, Kathryn Hahn and Pail Giamatti's characters provide bittersweet experience amid the piercing observations of Tamara Jenkins' domestic drama. Lives get messed up and worn down, until you reach the enduring bedrock of the couple's connection.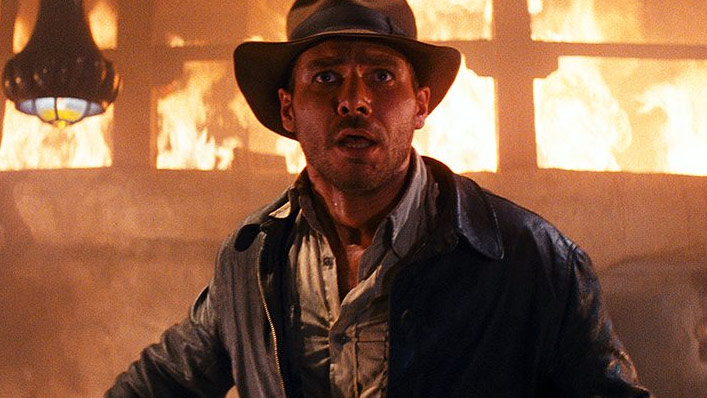 Steven Spielberg's tribute to old Hollywood adventure serials is full of iconic action sequences, tart twists and surreptitiously perverse pleasures. It hasn't aged a day.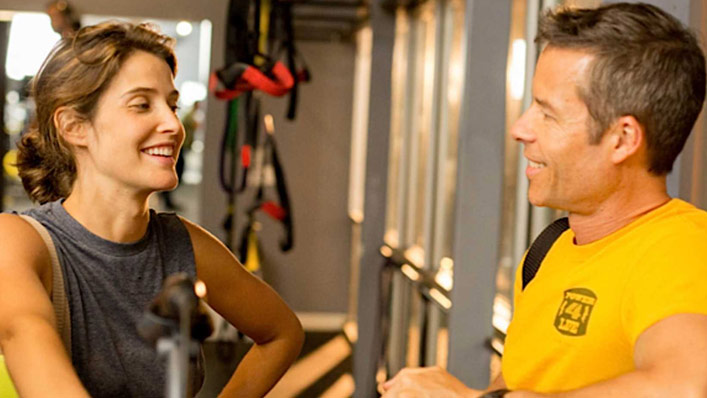 An offbeat independent romantic comedy that boasts a remarkable performance from Cobie Smulders (opposite Guy Pearce) as a personal trainer with a furious certainty about what she doesn't want in life.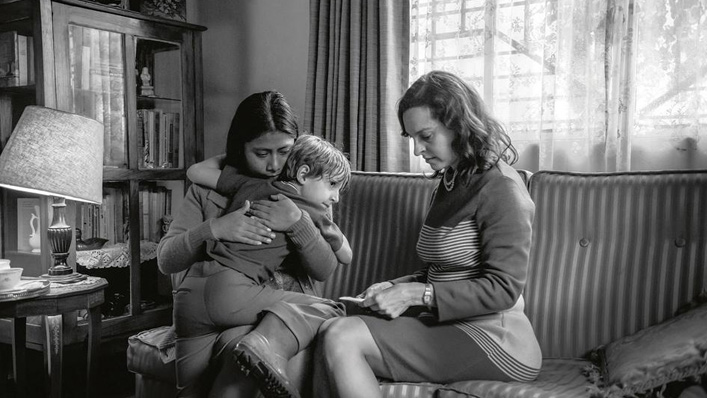 Titanic as an act of social memory, intimate as personal memoir, and shot in exquisite black and white, Alfonso Cuaron's depiction of an indigenous maid (Yalitza Aparicio) and her relationship with the 1970s Mexico City family that employs—and implores—her is magisterial piece of filmmaking.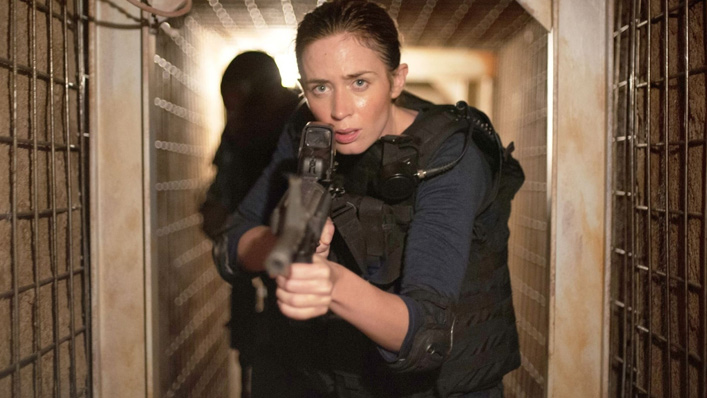 A horror film told through female endurance, Denis Villeneuve's crime thriller stars Emily Blunt as an FBI door-kicker seconded to a drug cartel task force, menacingly staffed by Josh Brolin and Benicio Del Toro. Their purposes are at odds with her beliefs and, ultimately, her safety.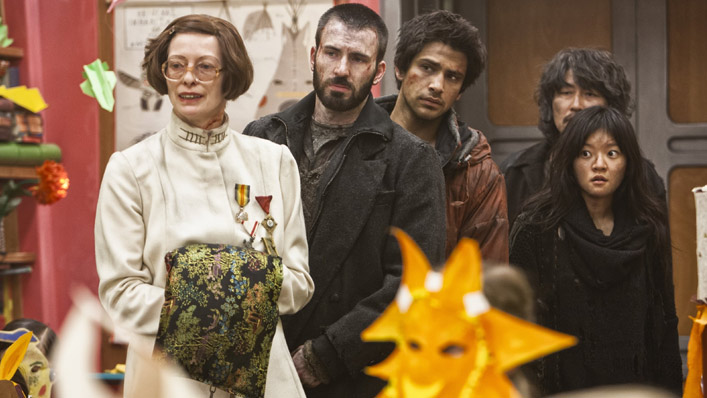 Before Okja, Bong Joon-ho made this visceral metaphor that concentrates inequality's cruelty, set on a rigidly stratified train containing earth's few survivors of extinction. Chris Evans leads the oppressed in a revolution that is triumphant but without illusions.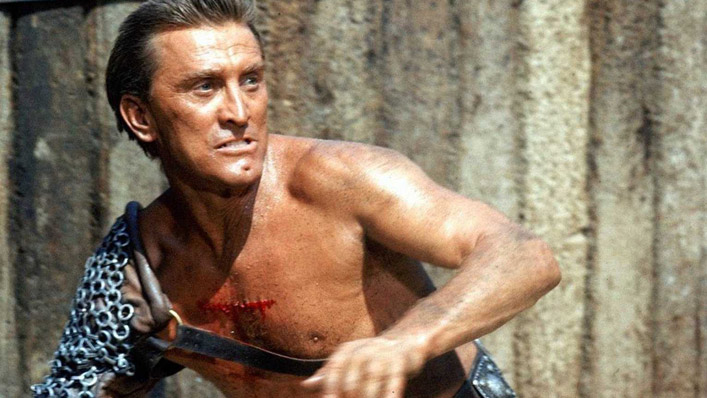 Another depiction of revolution, this time told through the lens of the swords and sandals epic. Kirk Douglas is the Roman slave sent to a gladiator school, whose rage at injustice leads him to rebellion. Director Stanley Kubrick, hired after production had begun, crafted immense battle scenes and draws evocative performances from the British supporting cast of Laurence Olivier, Peter Ustinov and Charles Laughton.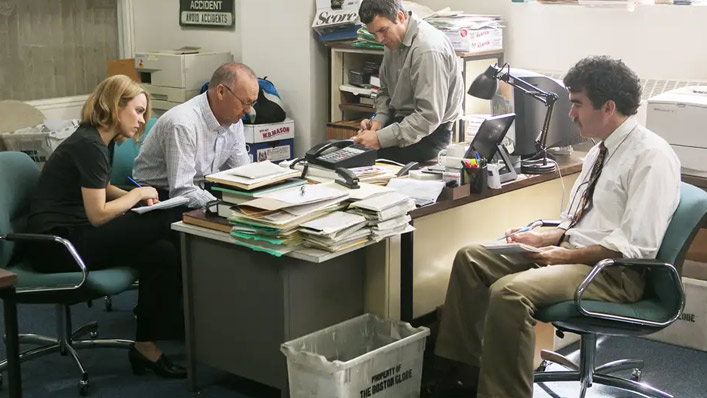 Damning in its dedicated precision, Tom McCarthy's Academy Award Best Picture winner tells the real life story of Boston journalists—played by Mark Ruffalo, Rachel McAdams, and Michael Keaton amongst others—who exposed a massive Catholic Church child abuse scandal, covered up by the city's institutions.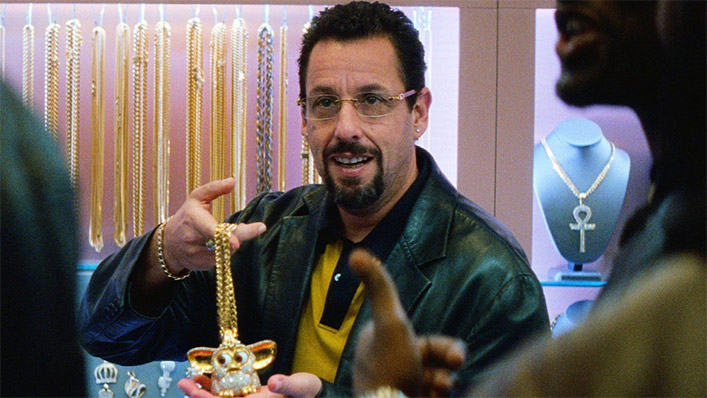 A pair of excellent Adam Sandler performances make this list; please do not watch any other of his Netflix originals. With its echoes of Abel Ferrara's Bad Lieutenant, this pressure cooker thriller, made with signature style by siblings Josh and Benny Safdie, stars the comic as a hustling NYC jeweller constantly raising the stakes of his own bets.
Set in 1980s wartime Tehran, Babak Anvari's horror film about a menacing spirit nightmarishly mixes ancient myth and contemporary political repression to terrifying effect.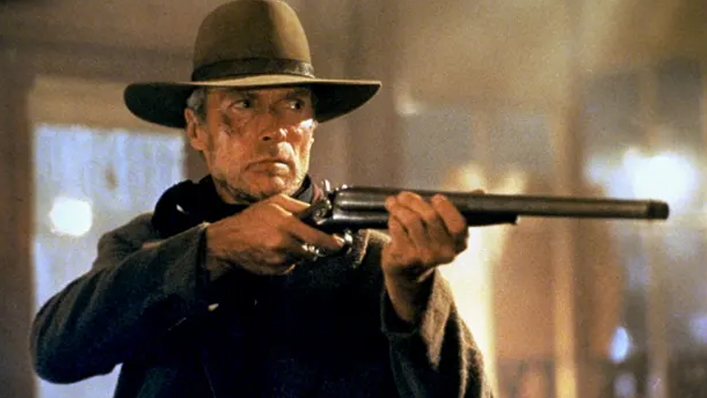 Everything that Clint Eastwood has learnt about the western, including the comfort of its many myths, was brought to bear in this elegiac, end of the trail tale. An ageing gunslinger embraces his past sins when he takes up a contract for murder.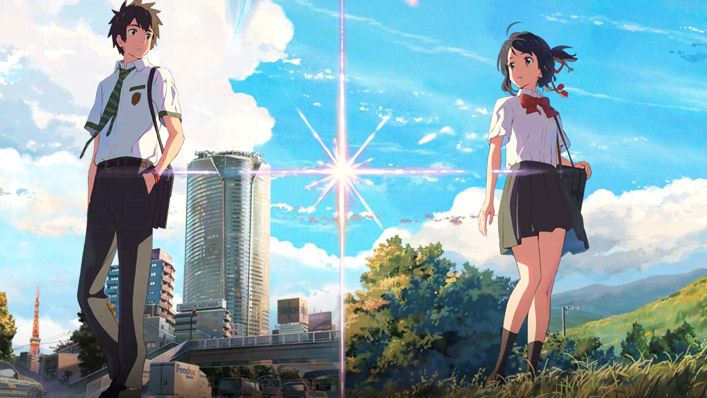 The blockbuster animated romantic-fantasy that marked Japanese writer-director Makoto Shinkai as the successor to Studio Ghibli's legendary Hayao Miyazaki, Your Name tells the stories of two teens, a Tokyo boy and rural girl, who intermittently swap bodies overnight. What transpires is more charming than comic, evolving into a moving, skilful and unrelenting study of individual and national crises.
---
UPDATES
On 8 July 2020, six titles were added and removed from his page to reflect changes to the Netflix catalogue. Reviews no longer available on this page (for Brooklyn, Hanna, Lady Bird, The Lost City of Z, Midnight Run and Spartacus) can be read here.