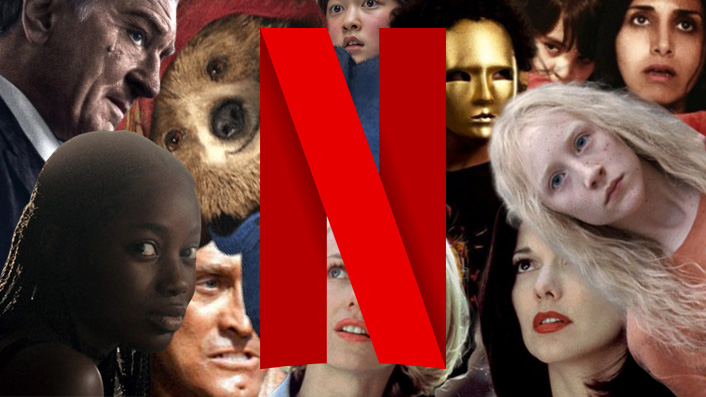 The 50 best movies on Netflix Australia

---
Critic Craig Mathieson has combed the Netflix Australia archives, writing the definitive list of the best 50 movies currently available to stream.
See also
* All new movies & series on Netflix
* All new streaming movies & series
* The 50 best movies on Stan
Last updated: April 21, 2021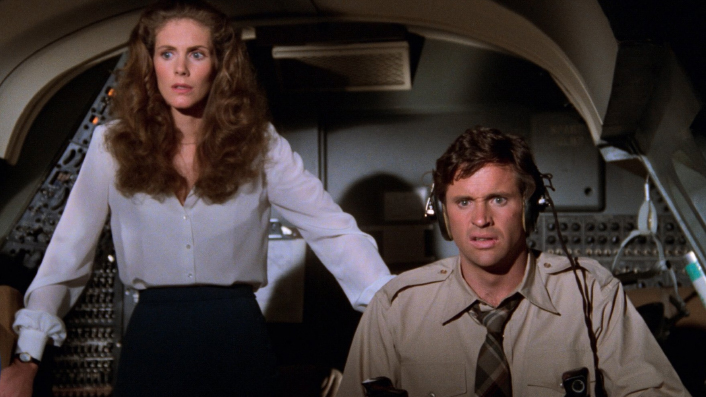 Almost certainly the only film selected for preservation by the Library of Congress that features a line like, "I am serious. And don't call me Shirley", this memorably madcap parody of 70s aviation disaster films is a cavalcade of absurd jokes, sight gags, loopy sketches and ludicrous asides. The nuttiness is non-stop.

Recreating an FBI investigation from the 1970s with a cast that includes Amy Adams, Bradley Cooper, Jennifer Lawrence and a never better Christian Bale, David O. Russell's love of antagonistic energy and abrasive personalities finds a melancholic heart amidst the self-destructive cons of this brittle and stinging drama.
An otherworldly love story for our age of displacement, Mati Diop's remarkable debut feature is a beguiling mix of social realism and supernatural longing. A young Senegalese couple, Ada (Mama Bineta Sane) and Souleiman (Ibrahima Traore), are torn apart when Souleiman tries to leave for Europe—only to return in a different form.
One of the great Australian debuts of all time, and an equally great horror film from Jennifer Kent, in which the monster is not only under the bed but also inside Essie Davis' besieged parent. Whether through fear of love or love of fear, this claustrophobic thriller lodges itself where it can't be ignored.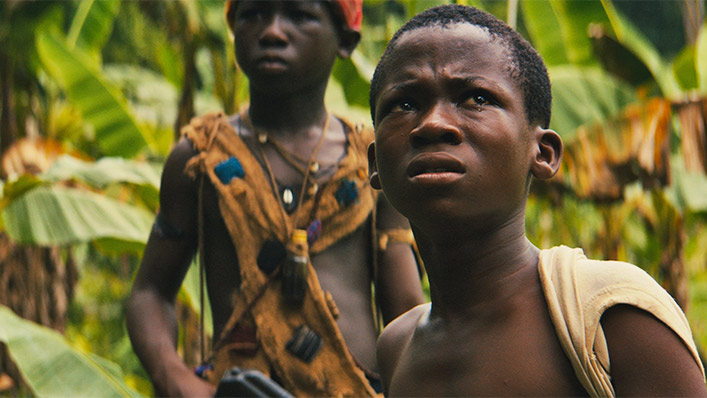 One of the very first Netflix originals. The savage, scarring plight of African child soldiers—with Idris Elba as their abusive, messianic leader—is captured with vivid strokes and lasting pain in this drama from True Detective (and upcoming 007 film No Time to Die) director Cary Joji Fukunaga.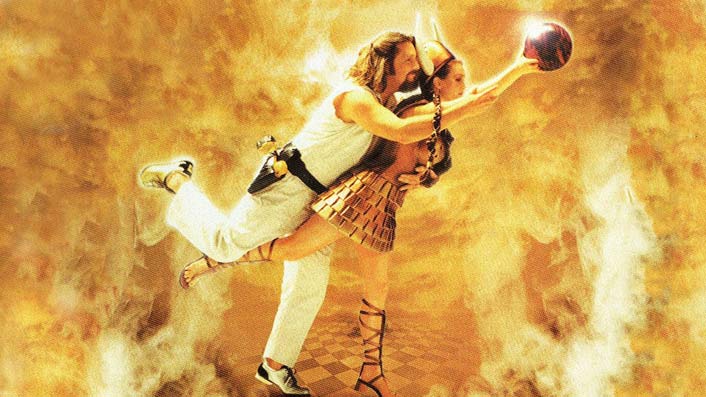 Joel and Ethan Coen reimagine the contours of L.A. noir through the eccentric lens of a doleful slacker (and ten-pin bowling enthusiast)—Jeff Bridges' in his signature role of 'The Dude'—who ambles through hilarious set-pieces that loosely link a kidnapping, German nihilists, and John Goodman at his finest.
Whatever the edition, Ridley Scott's dystopian noir about a former police detective (Harrison Ford) hunting to terminate a group of escaped androids through 2019 Los Angeles is a science-fiction masterpiece. This cut brings the storytelling full circle, taking cinematic wonder into inescapable tragedy.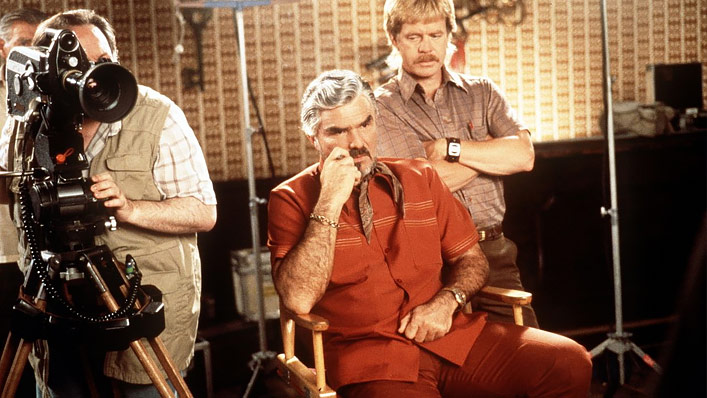 With one virtuosic set-piece after another, Paul Thomas Anderson's second feature meets the rise and fall story of a budding adult film actor (Mark Wahlberg) and burgeoning industry he joins with rapturous fascination. Cinematic exuberance has rarely been so torrid.
Endowed with the scrupulous teenage passion of Timothee Chalamet and the gilded restraint of Armie Hammer, Luca Guadagnino's exquisite coming of age gay romance, set against the backdrop of a 1980s Italian summer, is a ravishing study of sensuality, connection and ultimately loss.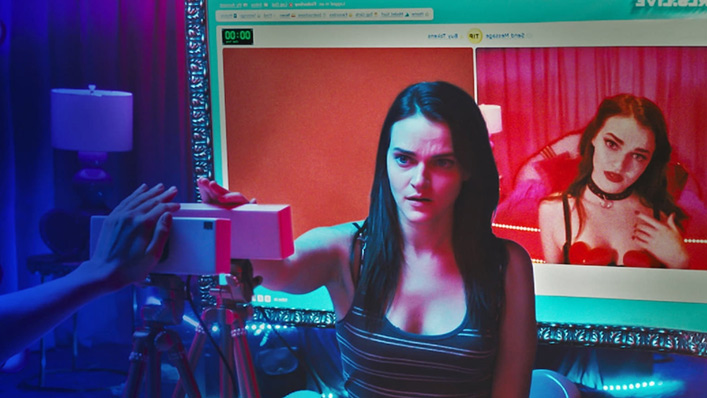 Cam (2018)
Daniel Goldhaber's online reprise of body horror is a bracing example of the genre's new and instructively weird indie wave. It traces with throbbing unease the psychological fracture of an approval-fueled (and paid) cam girl (Madeline Brewer) when a doppelganger takes control of her video feed.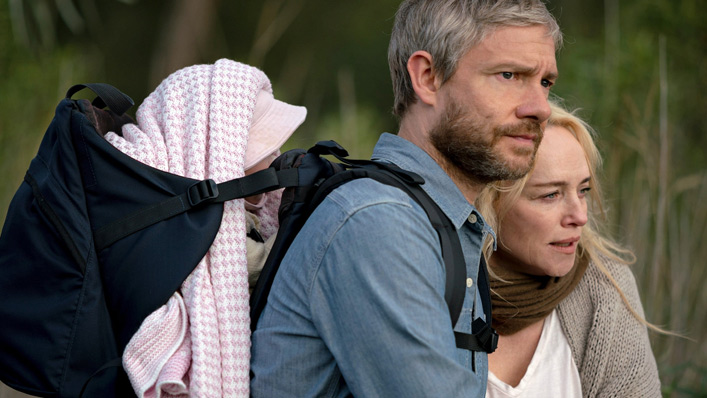 For once an Australian genre film—in this case about society's collapse after a zombie apocalypse—that makes more use of this country than the landscape. On the run with his baby daughter, Andy (Martin Freeman) finds himself in a perilous world starting anew, with Indigenous history and the crimes against it pushed to the fore.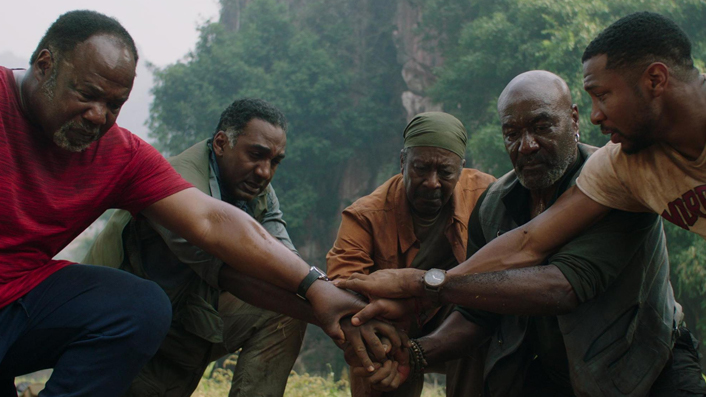 In telling the story of a group of black Vietnam War veterans returning to the country, to search both for loot and the memory of their fallen leader (the late Chadwick Boseman, in flashback), Spike Lee serves up a maximal mix of political commentary, time-shifting storytelling, sharp performances and B-movie action sequences.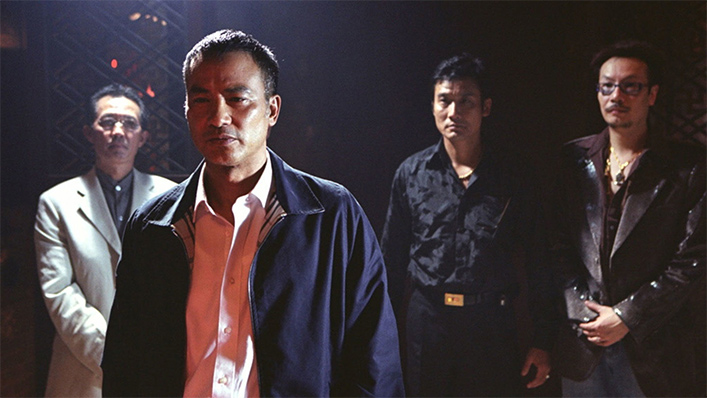 Punctuated by coolly eruptive action, Hong Kong filmmaker Johnnie To masterfully depicts the paradoxes that follow a Triad's contested leadership vote. Chaos settles the organisation, violence is an adjunct of procedure, and individuals destroy each other to serve the collective.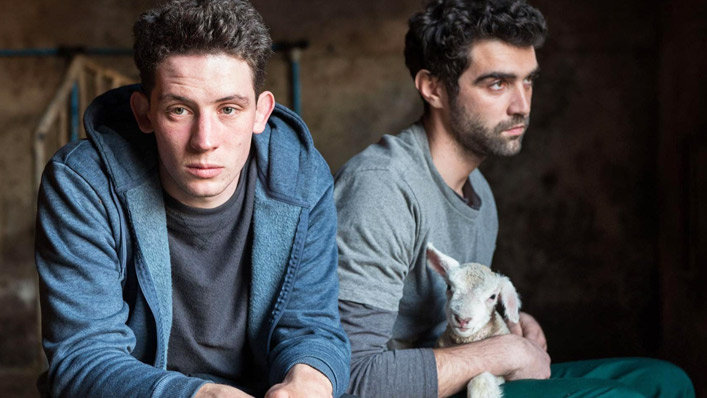 The landscape and the heart are inextricably entwined in this harsh but ultimately optimistic drama set on a Yorkshire sheep farm, where the owner's closeted son (The Crown's Josh O'Connor) finds unexpected love with a Romanian guest worker (Alec Secareanu). There's nothing idyllic to Francis Lee's debut feature, with unadorned realism creating a deeply involved story.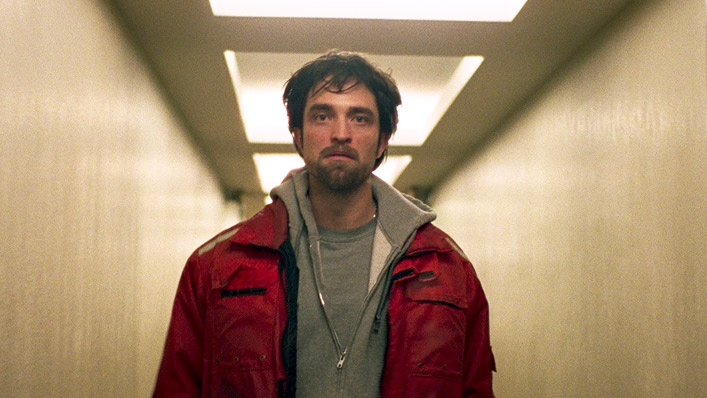 When a pair of co-dependant brothers, played by Robert Pattinson and Benny Safdie (who also directs alongside his brother Josh), rob a New York bank they tumble into a netherworld of documentary-like street realism and compelling chaos that's nerve-jangling and revealing. Not recommended for anyone who grinds their teeth.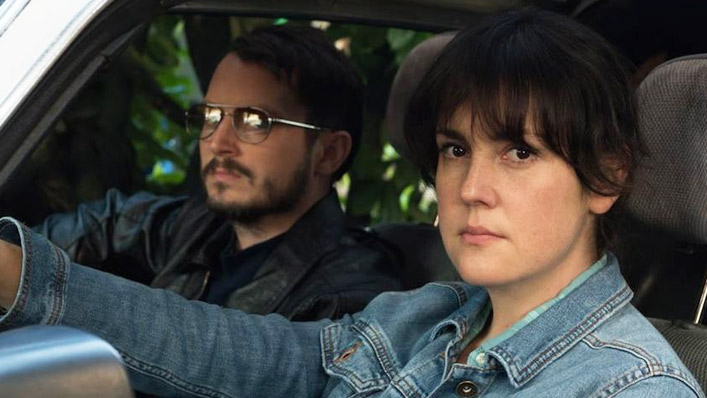 Macon Blair's Sundance Film Festival winner is a comic vigilante thriller with Lynchian trace elements. Common decency motivates the unlikely heroes—Melanie Lynskey's nursing assistant and Elijah Woods' nunchucks-wielding neighbour—on an increasingly dangerous quest.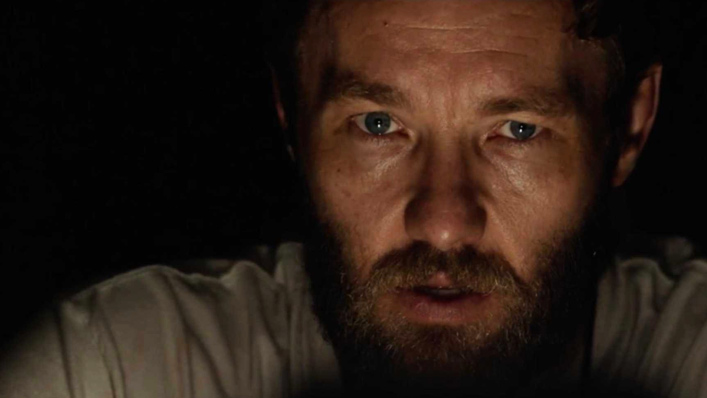 Set in the end days of an apocalyptic pandemic that's left a palpable sense of fear among the few survivors, this psychological horror film from Trey Edward Shults about one family taking in another is menacingly suggestive.
A modern epic of American organised crime told through the ramifications of friendship and multiple generations of severed family, Martin Scorsese's autumnal gangster tale convenes Robert DeNiro, Al Pacino and Joe Pesci. The digital de-ageing is widespread, but ultimately this is a magisterial film of restraint and regret.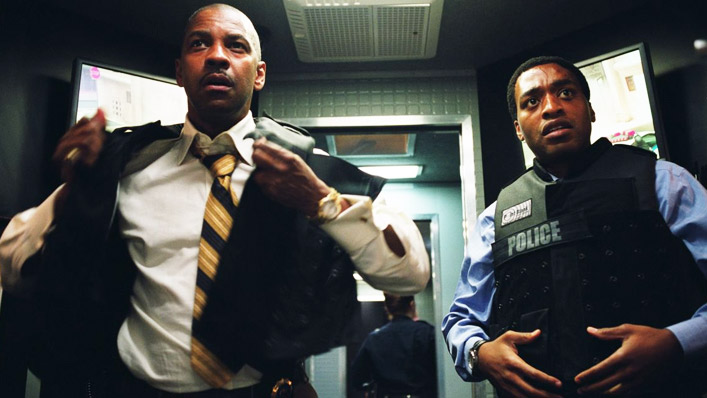 Spike Lee proves that he can make a commercial thriller—with Denzel Washington as the Manhattan cop and Clive Owen the bank robber—in his own gripping way, adding in historic judgment and Jodie Foster as a nefarious fixer.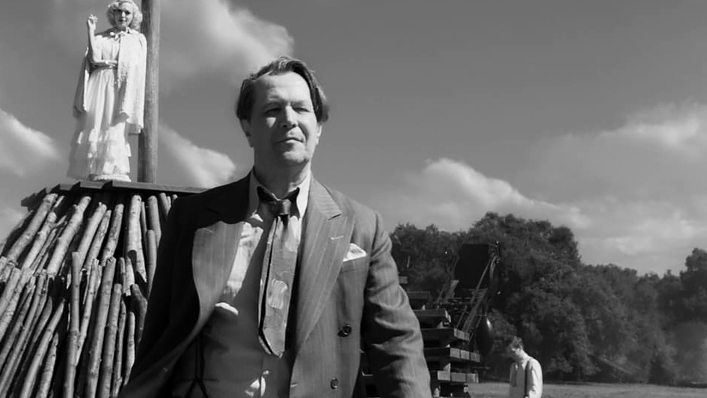 David Fincher—with a script from his late father, Jack—ventures into Hollywood's past to speak to the present. The artist's responsibility, the studio system's corruption, and the burden of creation all feature in a 1940s-styled black and white recreation of how Gary Oldman's flailing screenwriter Herman J. Mankiewicz wrote the first draft of Orson Welles' epochal debut Citizen Kane.
Divorce is an institutional act of mutual destruction and a plumbing of personal limits in Noah Baumbach's east coast vs west coast drama, about the marital division of a Los Angeles actor (Scarlett Johansson) and a New York theatre director (Adam Driver). With Sondheim segues and Hollywood mores, it's a painfully compelling experience.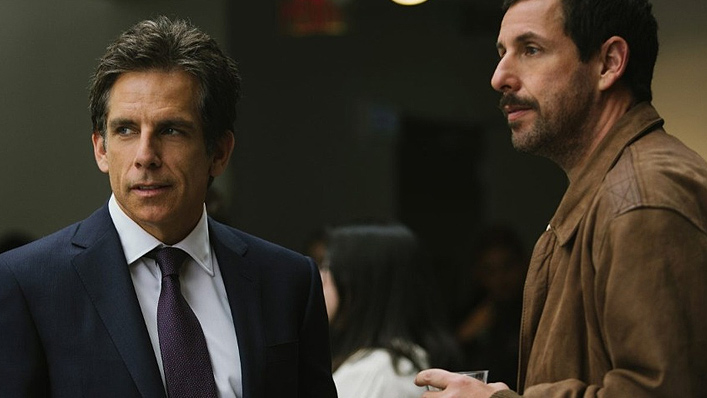 Baumbach's vision of the artistic family—exasperating, cruelly cutting, and righteously blind to tragedy—finds full expression in this study of a needy, retired New York sculptor (Dustin Hoffman) and his children (including Ben Stiller and Adam Sandler). Each character comes into bracing focus.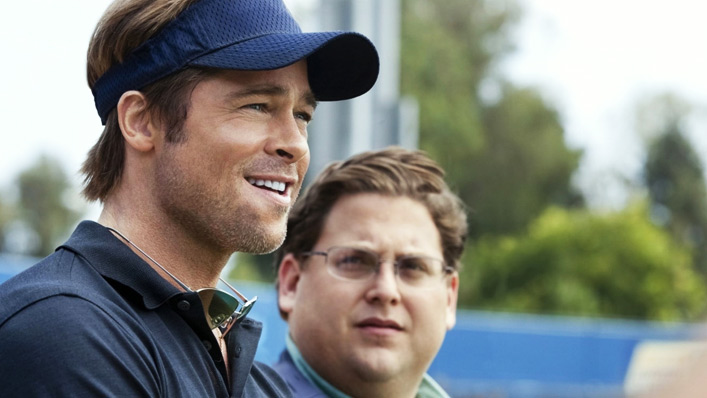 A sports film ultimately about learning to understand what you're worth, Bennett Miller's reappraisal of Michael Lewis' non-fiction best-seller was a turning point for Brad Pitt. Playing Billy Beane, a baseball team's manager deploying statistical analysis to buck tradition, the actor brings years of the character's frustration to just beneath the surface of his performance.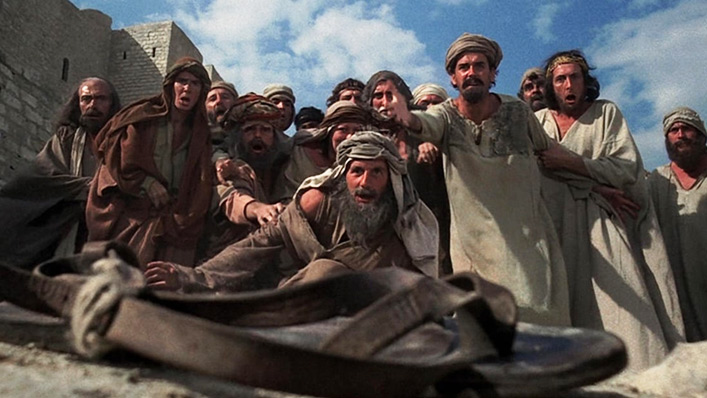 A satire of the life of Jesus Christ, organised religion, and the Biblical epica—mongst other targets—Monty Python's legendary comedy troupe sketches blossomed into a complete and self-contained work with a movie both hilarious and defiant. Is there a better send-off than Eric Idle's Always Look on the Bright Side of Life?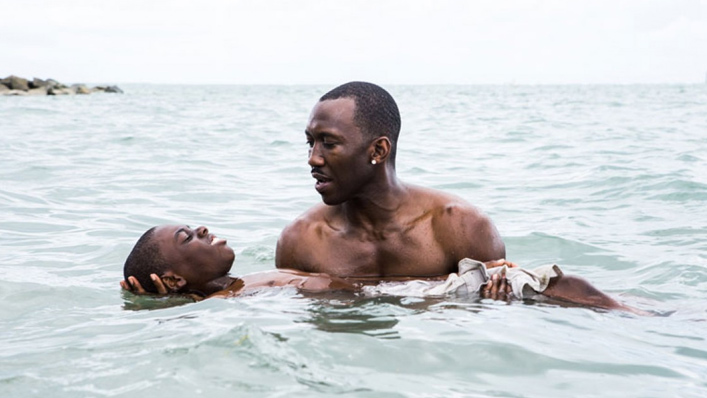 Barry Jenkins' Academy Award winner for Best Picture is a work of lyrical, incisive filmmaking, seemingly wrenched from three ages—an uncertain boy, a vulnerable teenager, and a hardened young man—in a single black life. Flourishes of high art and tender realism refute clichés, as does the healing required to refute deeply felt trauma.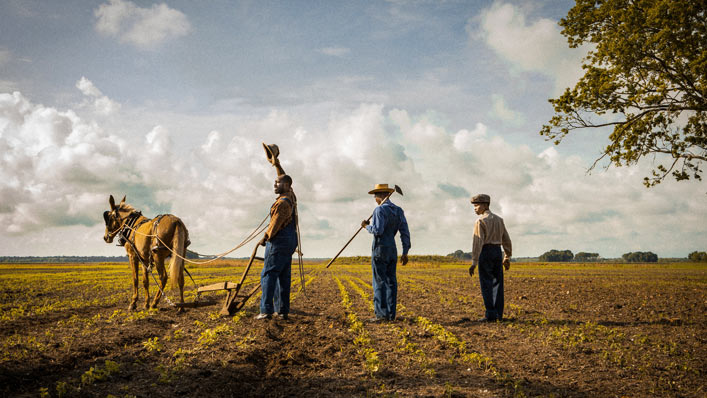 Nominated for four Academy Awards, Dee Rees' mighty film is a study of historic divisions set in segregated rural Mississippi in the 1940s. But it has such a poetically tragic sense of the characters—led by Carey Mulligan, Jason Clarke and Jason Mitchell—and their limitations that it transcends the period setting.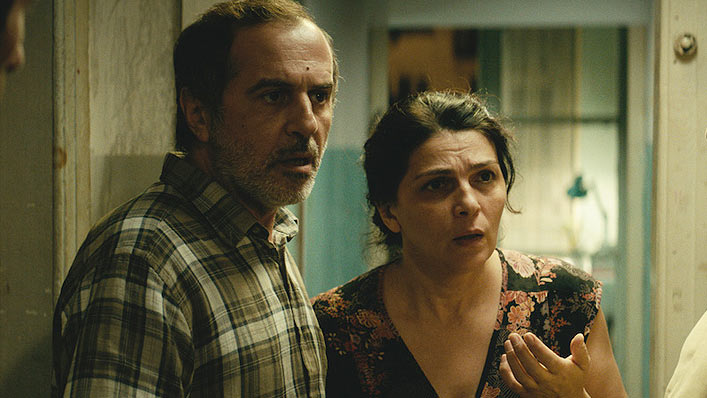 In this expertly observed Georgian drama, a middle-aged schoolteacher, Manana (Ia Shugliashvili), decides to move out of the apartment she lives in with three generations of her family. Anger, love and recrimination soon intermingle, each authentically expressed.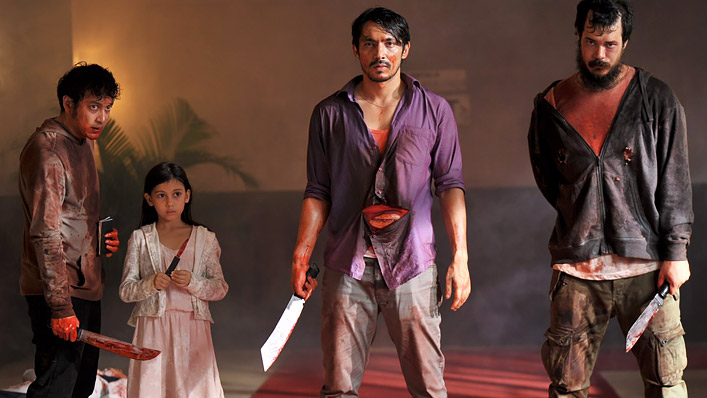 This is a gift from the action film gods: an unrelenting Indonesian production boasting a bone-crunching connection of R-rated violence and inventive fight choreography. When an assassin, Ito (Joe Taslim), relents on a hit, his triad sends everyone they have to kill him. And they have a lot.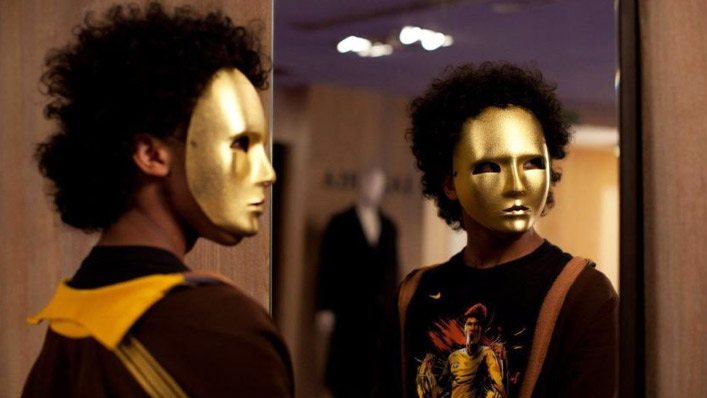 A dreamy, discontented critique of youth culture made with suitable visual style for the consumer age, Bertrand Bonello's arthouse thriller follows a diverse group of Parisian youth who plan and execute a terrorist attack then take refuge in an expensive department store. There are few obvious answers, but the mood and filmmaking are illuminating.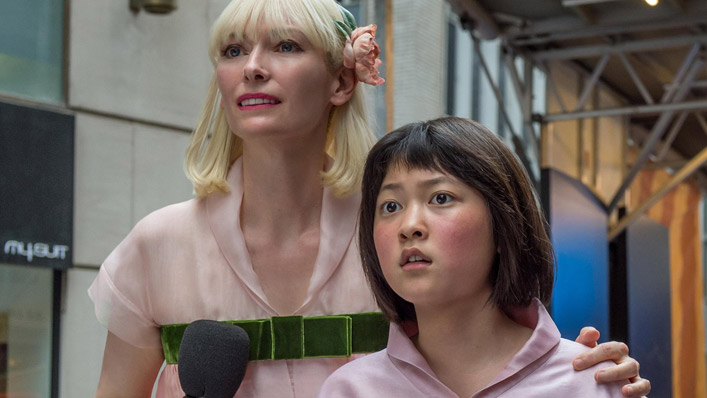 As Parasite made clear, the South Korean filmmaker Bong Joon-ho makes masterfully thrilling movies about capitalism's crimes. They can sweep you up, but also leave scars. Here a young girl, Mija (Ahn Seo-hyun) tries to save her genetically modified super pig from its corporate owners—dual Tilda Swinton roles—amidst heart-fluttering flourishes and cruel realities.
Lynn Shelton was a totemic figure in American independent filmmaking, framing a movement with Humpday and Your Sister's Sister. One of her final features, Outside In, stars Jay Duplass, Edie Falco and Kaitlyn Dever in the story of a man returned home from 20 years in jail whose reckonings are captured with great empathy.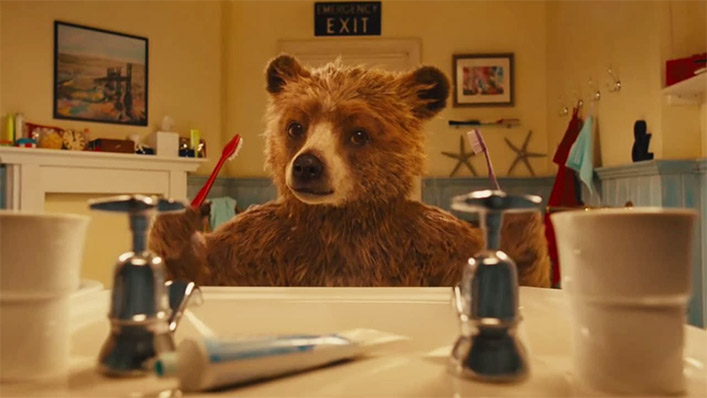 The best family film of the last decade, rich with inviting design and repellent of xenophobia. It allows the gentle antics of a Peruvian bear new to London (voiced by Ben Whishaw) to save a family, bestow a purpose and defy Nicole Kidman's cartoonish villain.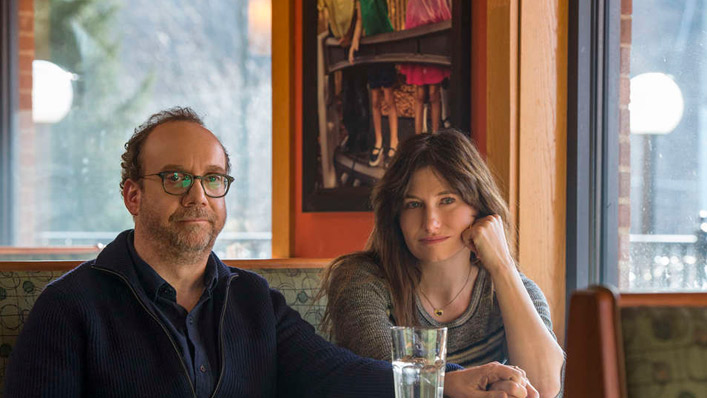 As a downtown Manhattan couple trying to have a baby on the difficult side of 40, Kathryn Hahn and Pail Giamatti's characters provide bittersweet experience amid the piercing observations of Tamara Jenkins' domestic drama. Lives get messed up and worn down, until you reach the enduring bedrock of the couple's connection.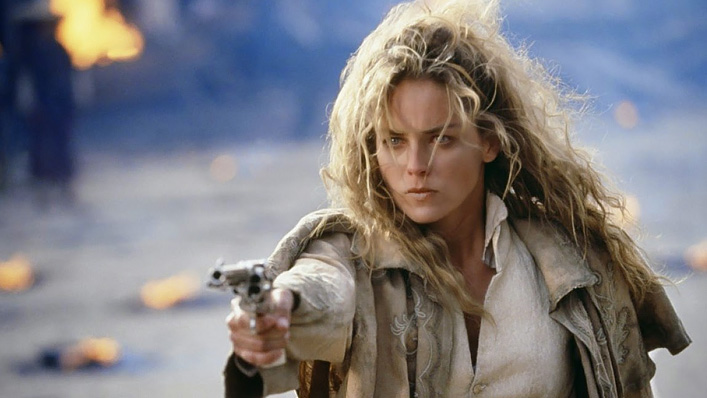 You do not get Hollywood studio films like this anymore: a baroque revenge western from Sam Raimi rifled through with Evil Dead camera techniques as Sharon Stone's gunslinger takes on Gene Hackman, Russell Crowe and Leonardo DiCaprio. High noon takes on a whole new meaning.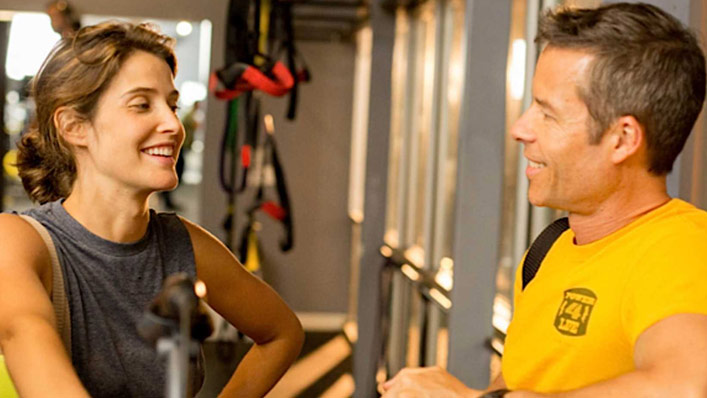 An offbeat independent romantic comedy that boasts a remarkable performance from Cobie Smulders (opposite Guy Pearce) as a personal trainer with a furious certainty about what she doesn't want in life.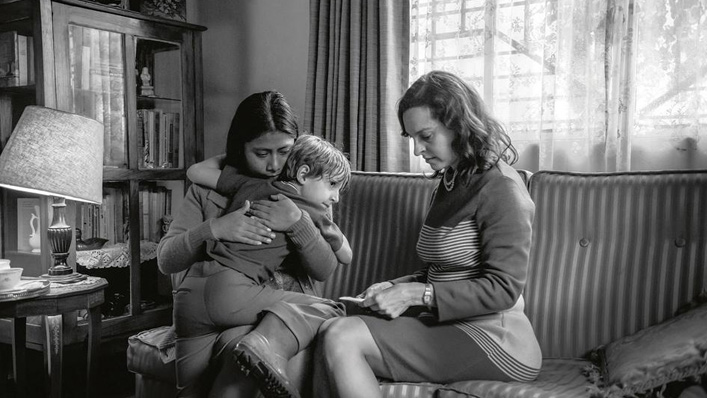 Titanic as an act of social memory, intimate as personal memoir, and shot in exquisite black and white, Alfonso Cuaron's depiction of an indigenous maid (Yalitza Aparicio) and her relationship with the 1970s Mexico City family that employs—and implores—her is magisterial piece of filmmaking.
Aardman's stop motion animation hit moved from TV to cinemas with this expressive adventure in which the crew from Mossy Bottom Farm, led by the irrepressible Shaun, go to town. Mostly free of dialogue, the narrative is driven by all-ages gags, silent movie techniques and genuine empathy. It's a delight.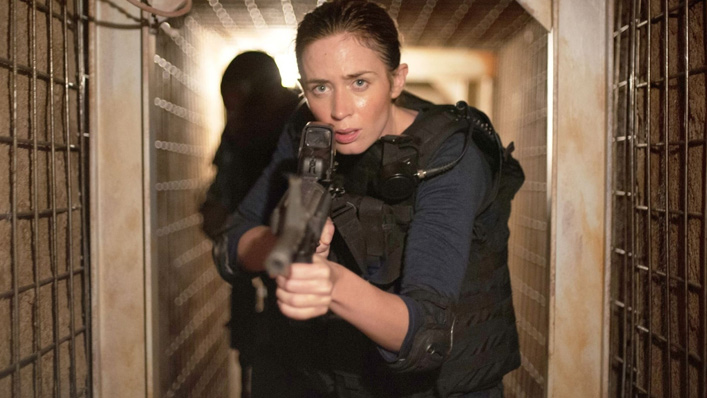 A horror film told through female endurance, Denis Villeneuve's crime thriller stars Emily Blunt as an FBI door-kicker seconded to a drug cartel task force, menacingly staffed by Josh Brolin and Benicio Del Toro. Their purposes are at odds with her beliefs and, ultimately, her safety.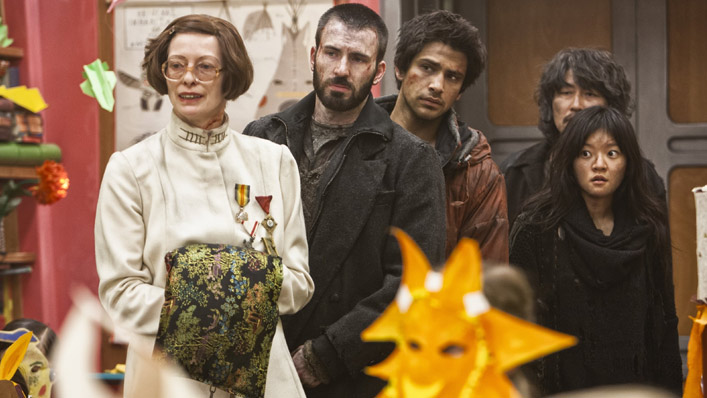 Before Okja, Bong Joon-ho made this visceral metaphor that concentrates inequality's cruelty, set on a rigidly stratified train containing earth's few survivors of extinction. Chris Evans leads the oppressed in a revolution that is triumphant but without illusions.
With Kim Tae-ri as the coolest ship's captain a space opera has seen since Han Solo, this orbital South Korean adventure fizzes up familiar elements—ragtag crew, a very special child everyone's pursuing, a lippy android and hull-scraping chases—to provide an irreverent but impeccably composed update of the sci-fi blockbuster.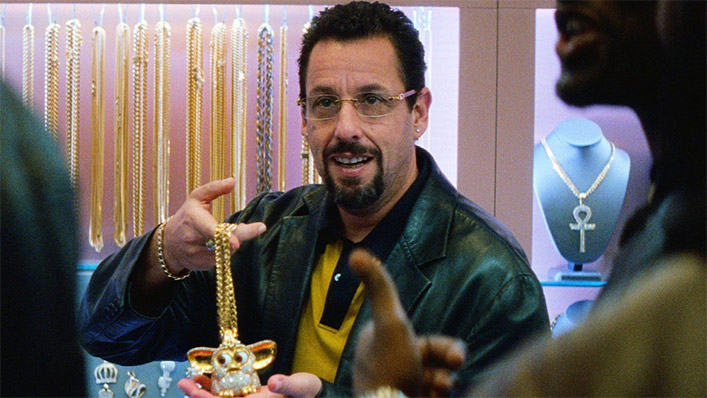 A pair of excellent Adam Sandler performances make this list; please do not watch any other of his Netflix originals. With its echoes of Abel Ferrara's Bad Lieutenant, this pressure cooker thriller, made with signature style by siblings Josh and Benny Safdie, stars the comic as a hustling NYC jeweller constantly raising the stakes of his own bets.
Set in 1980s wartime Tehran, Babak Anvari's horror film about a menacing spirit nightmarishly mixes ancient myth and contemporary political repression to terrifying effect.
Us (2019)
While it lacks the nightmarishly concise parameters of his debut Get Out, the ambition underpinning Jordan Peele's second horror film—a tale of murderous doppelgangers, shadow realms and terrifying possession—is a showcase for his impeccable and incisive technique, the most mordant of humour and a compelling dual performance by Lupita Nyong'o that literally takes no prisoners.
Anchored by a remarkable Anya Taylor-Joy performance as the teenage daughter of a frontier family in New England circa 1630, Robert Eggers matches suppressed sexuality to supernatural mystery in an independent horror film that makes traditional life a wellspring of seductive dread as fearful dedication and otherworldly fact take hold.
---
UPDATES
On 8 July 2020, six titles were added and removed from his page to reflect changes to the Netflix catalogue. Reviews no longer available on this page (for Brooklyn, Hanna, Lady Bird, The Lost City of Z, Midnight Run and Spartacus) can be read here.

On 20 August 2020, seven titles were added and removed from his page to reflect changes to the Netflix catalogue. Reviews no longer available on this page (for Eternal Sunshine of the Spotless Mind, The Godfather, Hot Fuzz, The Matrix, Midnight Special, The Prestige, Your Names) can be read here.
On 20 October 2020, three titles were added and removed from his page to reflect changes to the Netflix catalogue. Reviews no longer available on this page (for Clueless, First Reformer and Paterson) can be read here.
On 11 December 2020, two titles were added and removed from his page to reflect changes to the Netflix catalogue. Reviews no longer available on this page (for Mulholland Dr. and Raiders of the Lost Ark) can be read here.
On 19 February 2021, three titles were added and removed from his page to reflect changes to the Netflix catalogue. Reviews no longer available on this page (for Birdman, Gone Girl and Unforgiven) can be read here.
On 21 April 2021, four titles were added and removed from his page to reflect changes to the Netflix catalogue. Reviews no longer available on this page (for The Big Short, La La Land, Scott Pilgrim vs. the World and Spotlight) can be read here.