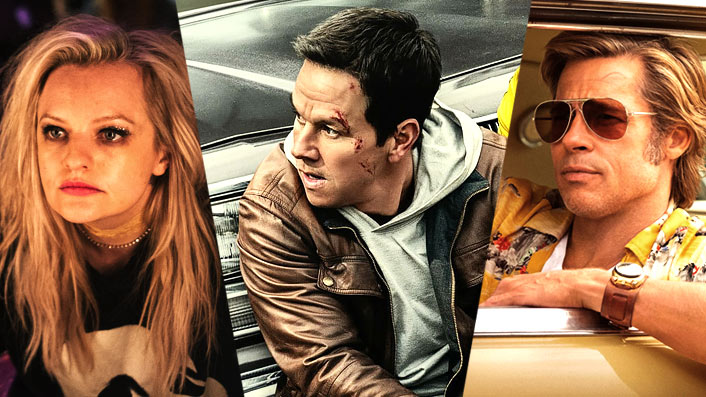 Best films coming to Australian streaming platforms in March

---
What are the best titles coming to Netffix, Stan, SBS on Demand and Amazon Prime in March? Streaming guru and film critic Craig Mathieson picks his highlights.
Netflix
The Hollywood marriage of leading man Mark Wahlberg and director Peter Berg – Lone Survivor, Deepwater Horizon, Patriots Day and Mile 22 – continues with this Boston-set action comedy. Wahlberg plays a former police officer just out of jail after being framed by former colleague; naturally, he goes looking for revenge. A bonus: Winston Duke (Black Panther, Us) plays his less than enthused back-up.
Based on real-life events and directed by Liz Garbus (What Happened, Miss Simone?), this grim crime thriller tells the story of a working class mother from Long Island, Mari Gilbert (Amy Ryan), who refuses to stay quiet when her daughter goes missing. The police, including Gabriel Byrne's detective, appear not to care. Her campaign unifies fellow families and reveals a deeper strand of evil.
Also: School of Rock (March 1); Focus (March 1); The Dictator (March 1); Moneyball (March 1); Escape from Alcatraz (March 1); Unforgiven (March 1); Any Given Sunday (March 1); The Big Sick (March 1); The Hateful Eight (March 1); Watchmen (March 15); Paddington 2 (March 21); Curtiz (March 25); The Post (March 25).
Stan
With The Queen of Versailles and Generation Wealth, photographer and documentary filmmaker Lauren Greenfield has charted the dislocating effect of American inequality. Her new film moves to The Philippines, where she interviews and investigates the widowed Imelda Marcos, the indestructible dictator's wife looking to return her family to power, with a structure that lets the story twist into unexpected shapes.
Before his international movies such as Bronson, Drive and The Neon Demon, Danish filmmaker and provocateur Nicolas Winding Refn made his name with this grimy crime trilogy. Set in Copenhagen's underworld, and punctuated by amoral choices, each connected film charts a criminal's journey over the edge. Mads Mikkelsen stars in the first entry.
Also: A United Kingdom (March 1); Revolutionary Road (March 2); Tiny Furniture (March 4); No Strings Attached (March 6); The Deep Blue Sea (March 12); The Machinist (March 13); Shame (March 18); Starlet (March 18); Mouse Hunt (March 22); Calvary (March 25); The Guilt Trip (March 30).
SBS on Demand
American independent filmmaker Alex Ross Perry reunites with regular collaborator Elisabeth Moss – the pair previously did Listen Up Philip and Queen of Earth – for this unyielding grunge-era visitation. It has Moss, with shades of Courtney Love, playing a frontwoman descending into chaos backstage and in the studio. A stacked supporting cast includes Dan Stevens, Agyness Deyn, Amber Heard and Eric Stoltz.
Terry Gilliam first attempted to make a typically obtuse riff on the tale of Don Quixote in 1989. It fell through so many times that the disarray got its own documentary, Lost in La Mancha, in 2002. He eventually got there in 2018 with Adam Driver and Jonathan Pryce in the lead roles, with a clash of circumstances set in modern day Spain that is balanced between the droll and bewildering.
Also: Let the Sunshine In (March 1); Charlie Countryman (March 1); 52 Tuesdays (March 1); Buoyancy (March 1); Sophie's Choice (March 2); Dr Knock (March 6); Barbara (March 13); Bloody Sunday (March 13); Election (March 13); Dom Hemingway (March 13); Ida (March 20); The Clan (March 20); Train to Busan (March 28).
Amazon Prime Video
Indicating the competition for exclusives stoking the streaming wars, it's Amazon that secures Quentin Tarantino's bittersweet and then (very) bloody paean to late sixties Los Angeles. A film in which everything can be lost, whether through time or misfortune, the hang-out drama explores the reimagined city through Brad Pitt and Leonardo DiCaprio's rich and complementary performances.
Also: The Layover (March 1); The Art of Self-Defence (March 6); Ma (March 13); Fast and Furious Presents: Hobbs & Shaw (March 13); Danger Close: The Battle of Long Tan (March 18); The Nightingale (March 26).