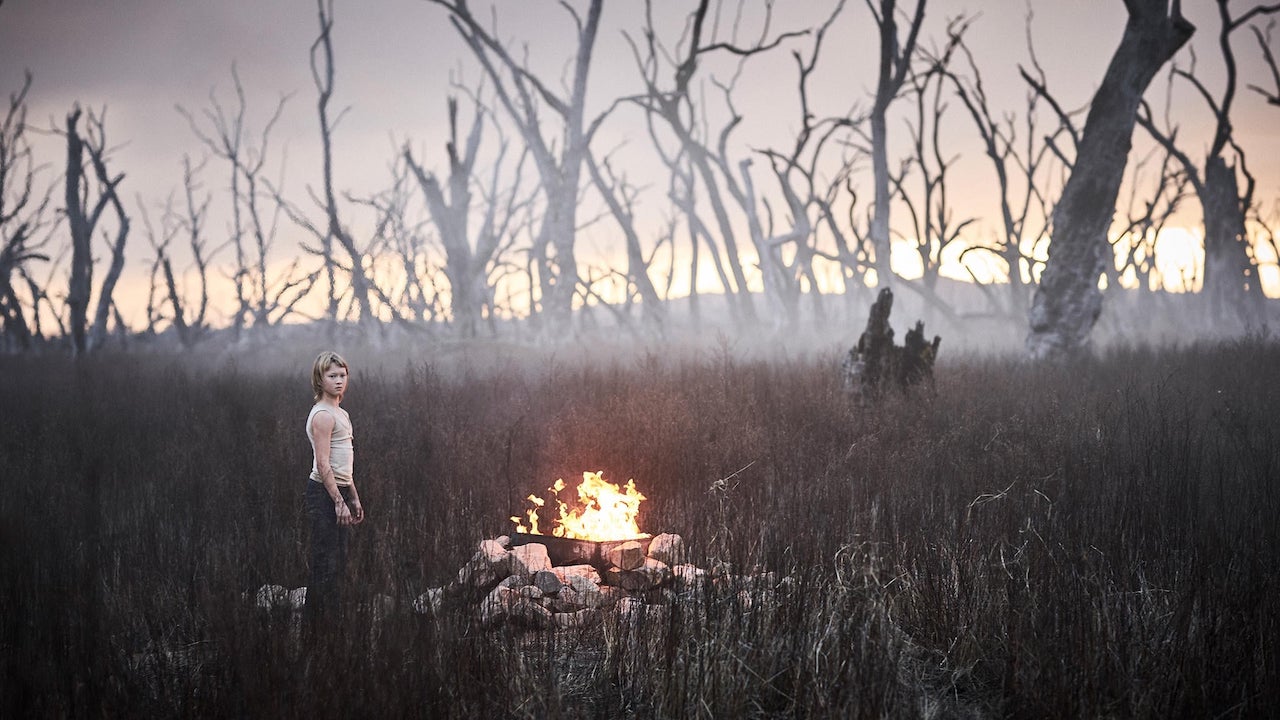 The 25 best Australian movies on Stan

---
Australia's own original streaming service, Stan, has a bumper crop of excellent homegrown cinema—so many, in fact, that winnowing them down to just 25 movies was a stressful exercise. Scroll for a bloody impressive list of films.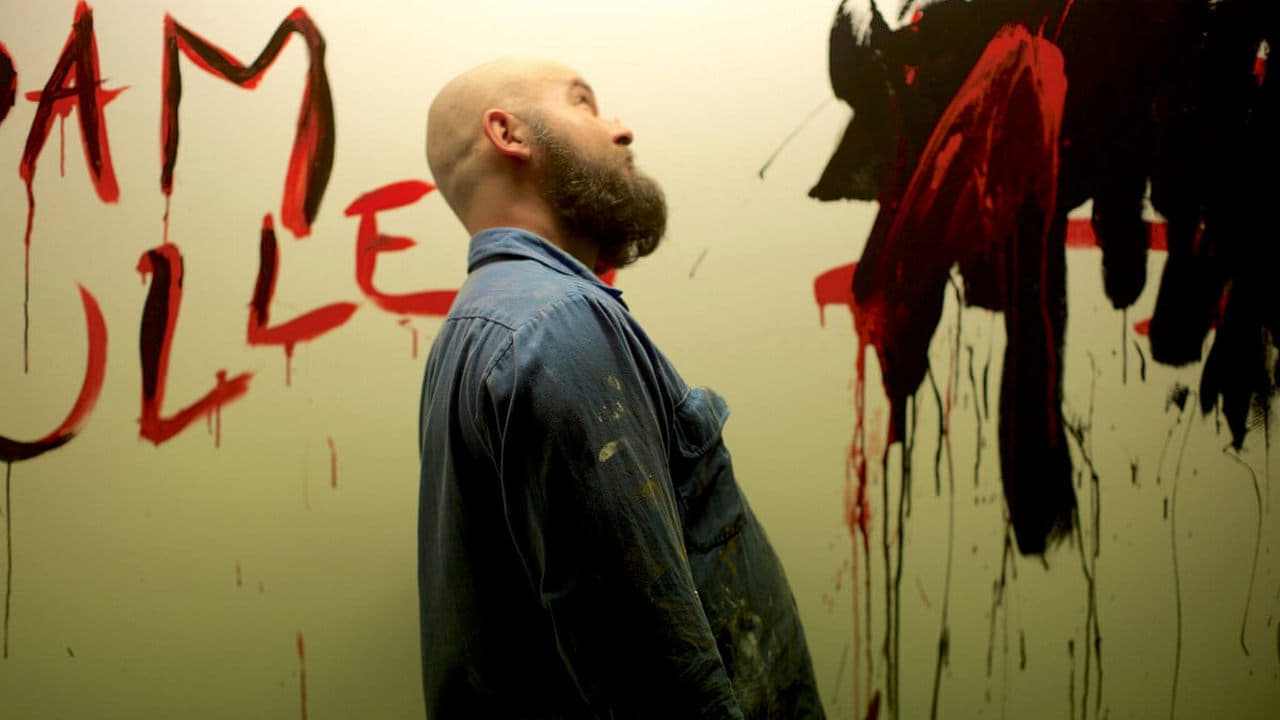 Watch on Stan
Actor and director Thomas M. Wright boils down journalist Erik Jensen's biography of self-destructive artist Adam Cullen into a tight and uncomfortable two-hander. Daniel Henshall is Cullen, an enfant terrible outsider artist driven to provoke chaos and conflict at almost every turn. Toby Wallace is Jensen, the young journo who grasps that the chance to profile Cullen is a career-making opportunity. The meat of the matter is the relationship between the two, by turns antagonistic, euphoric, destructive and creative. One of the best Australian films of recent years.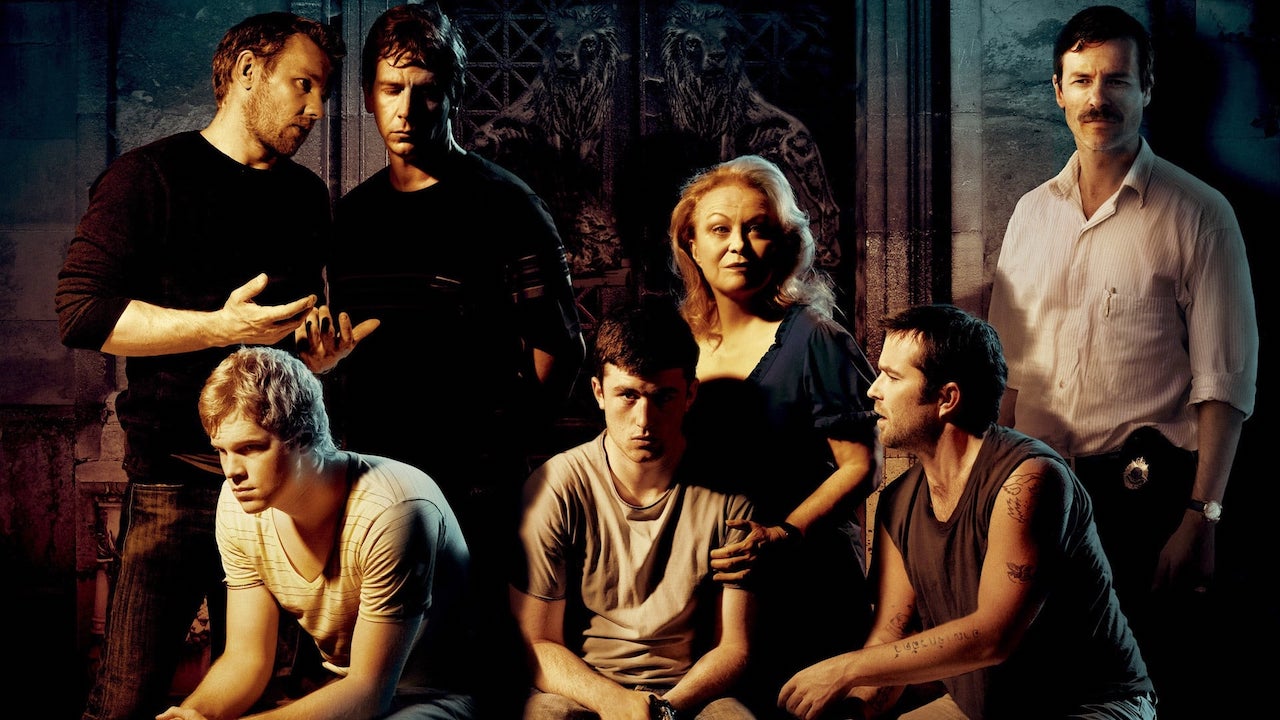 Watch on Stan
A drim down under crime saga from David Michôd that sees a recently orphaned young man, J (James Frecheville), taken under the wing of Machiavellian matriarch Smurf (Jacki Weaver) and her bank robbing sons (Joel Edgerton, Ben Mendelsohn, Sullivan Stapleton and Luke Ford). Guy Pearce's cop sees J as a chink in the family's armour, but J already has his hands full trying to navigate the paranoid, hyper-violent criminal world he finds himself in. A stunningly assured debut.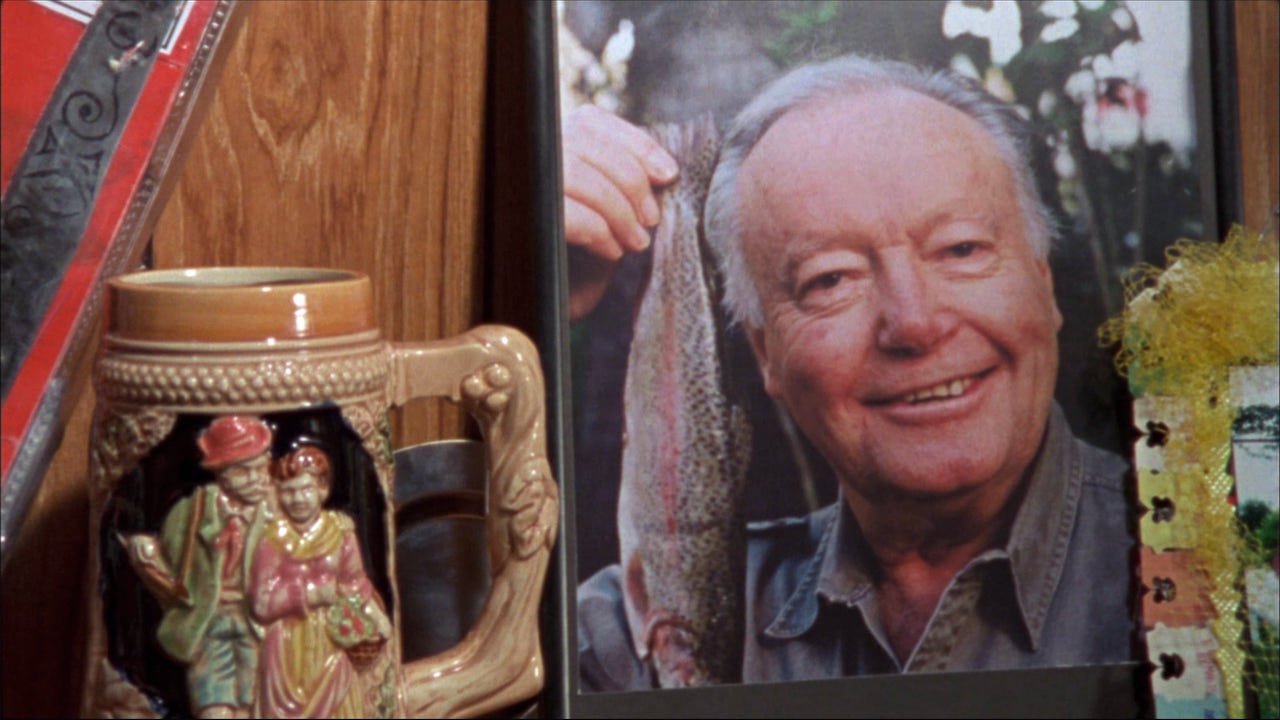 Watch on Stan
Working class battler Dale Kerrigan (Michael Caton) moves heaven and earth to save his resoundingly average suburban family home from being torn down to make way for an airport extension because, while it might not look like much, "you can't buy what I've got!" Possibly the greatest Australian comedy of all time, The Castle comes to us courtesy of the Working Dog team and boasts a fantastic cast (Anne Tenney, Stephen Curry, Anthony Simcoe, Sophie Lee, Charles 'Bud' Tingwell and Eric Bana), capturing the Aussie suburban experience with pinpoint accuracy.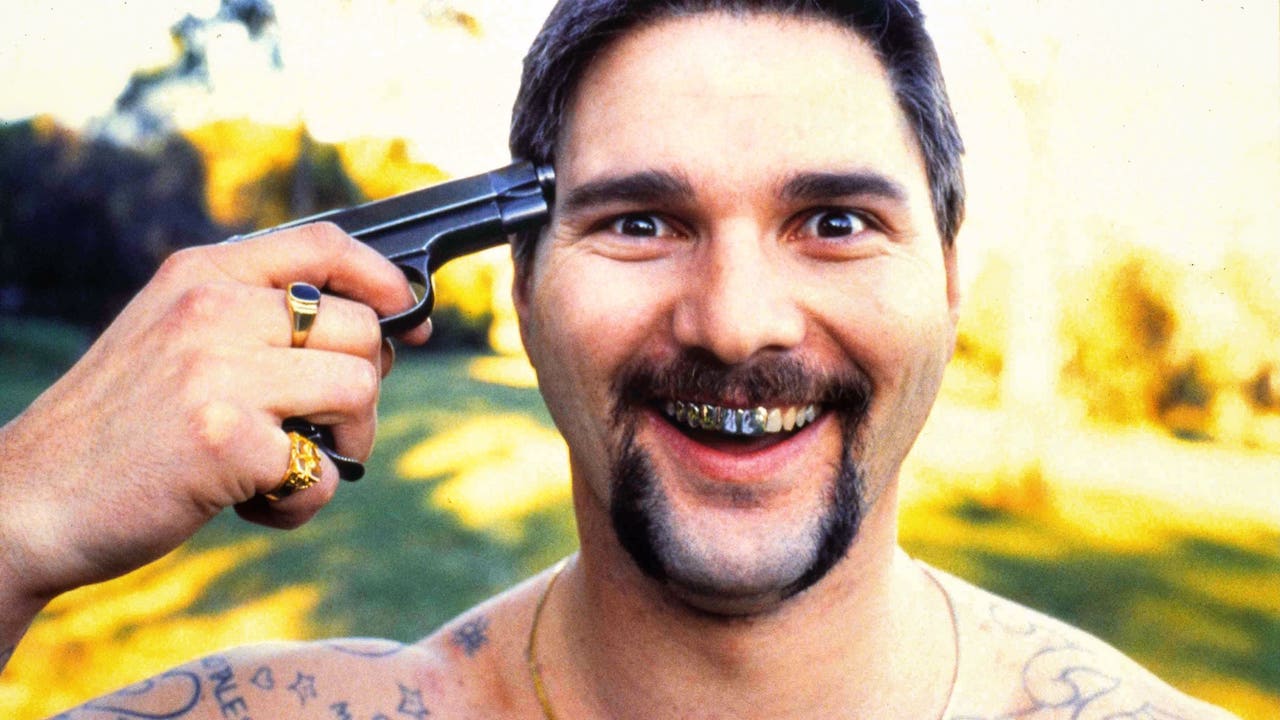 Watch on Stan
Eric Bana transformed from amiable television comedian to dramatic heavyweight overnight with his turn as Mark Brandon "Chopper" Read, the criminal-turned-author whose dubious tales of lowlife hijinks made him a lowbrow literary sensation back in the day. Writer and director Andrew Dominik left a permanent scar on Australia's cinematic psyche with this gritty, hallucinatory, queasily compelling portrait of a self-aggrandising thug, capturing both Read's rough charisma and the hypocrisy in his heart. Easily one of the best Australian crime films ever made.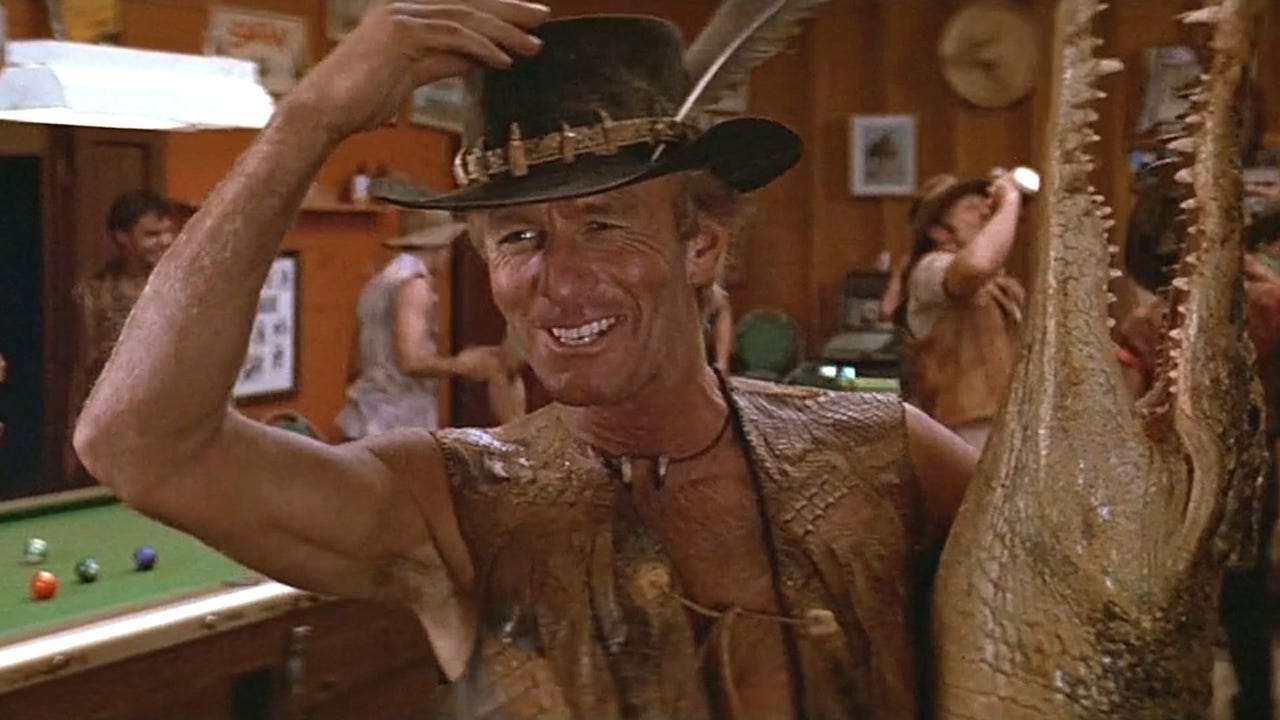 Watch on Stan
Aussie bushman Mick Dundee (Paul Hogan) puts his outback skills to work in the Big Apple when American journo Sue (Linda Koslowski) takes him there after profiling him for a magazine. Perhaps the second greatest Australian comedy of all time, Crocodile Dundee put the myth of the larrikin Australian manhood up on the big screen for all to see and remains the highest grossing Australian film of all time. Hogan's sheer charisma is the engine that drives the whole enterprise, abetted by Russell Boyd's gorgeous outback cinematography.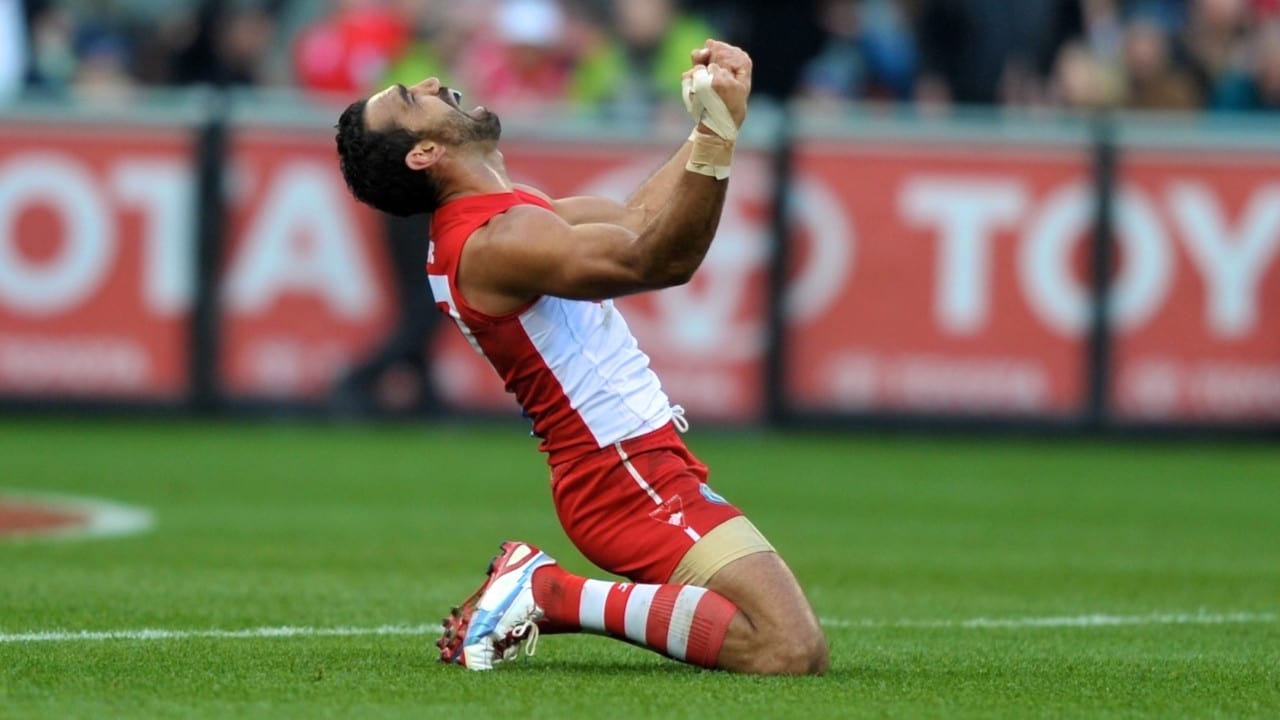 Watch on Stan
A painstaking account of the last stage of Indigenous player Adam Goodes' football career, when he was confronted with repeated booing and abuse by racist fans at every match he played. Working with only archival footage and newspaper articles, director Ian Darling eschews emotional manipulation for a drier but, paradoxically, more compelling account of the controversy, forcing us to contend with the racism still apparent in our national sporting culture.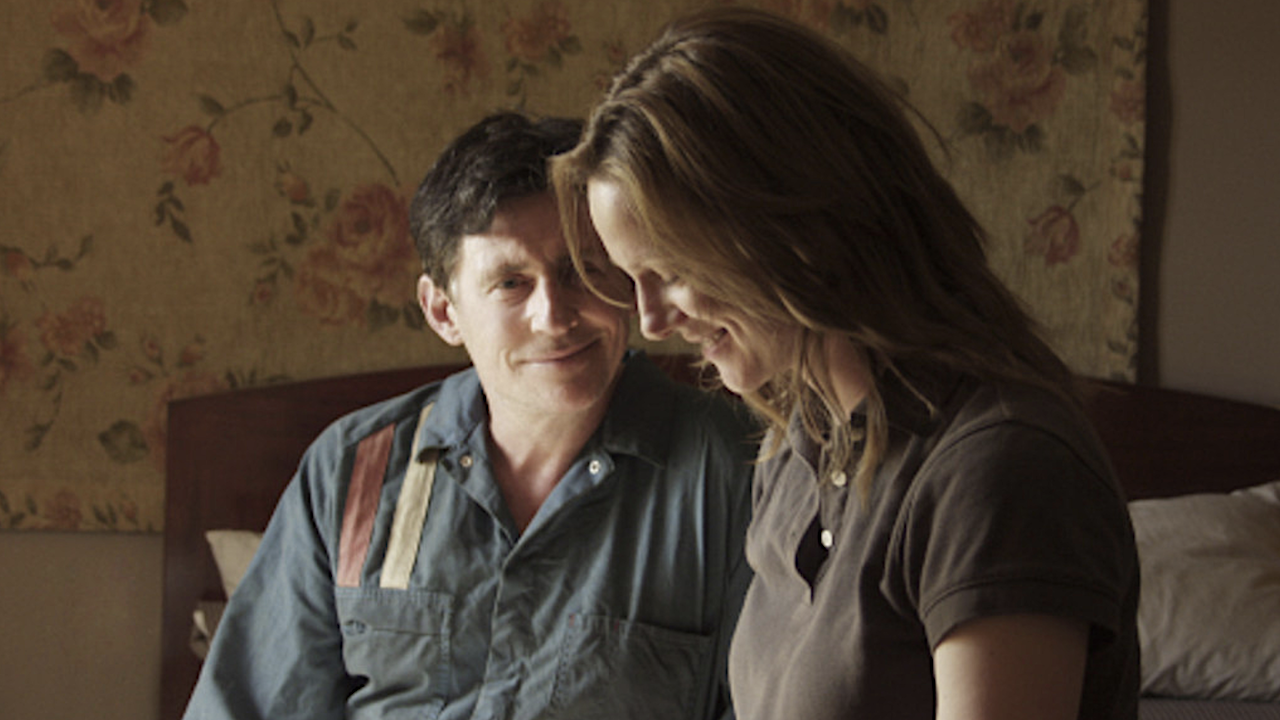 Watch on Stan
Following on from the acclaimed Lantana, Ray Lawrence adapts the Raymond Carver story So Much Water So Close to Home. Gabriel Byrne, John Howard, Stelios Yiakmis and Billy Simon Stone are four friends on a weekend fishing trip who discover the body of a murdered girl. They decide to put off reporting the find so they can finish their trip, forcing their wives (Laura Linney, Deborra-Lee Furness and Leah Purcell) to question exactly what sort of men they are. Lawrence is a master of cutting through the veneer of suburban normalcy to reveal the anxieties beneath; this is one of his finest.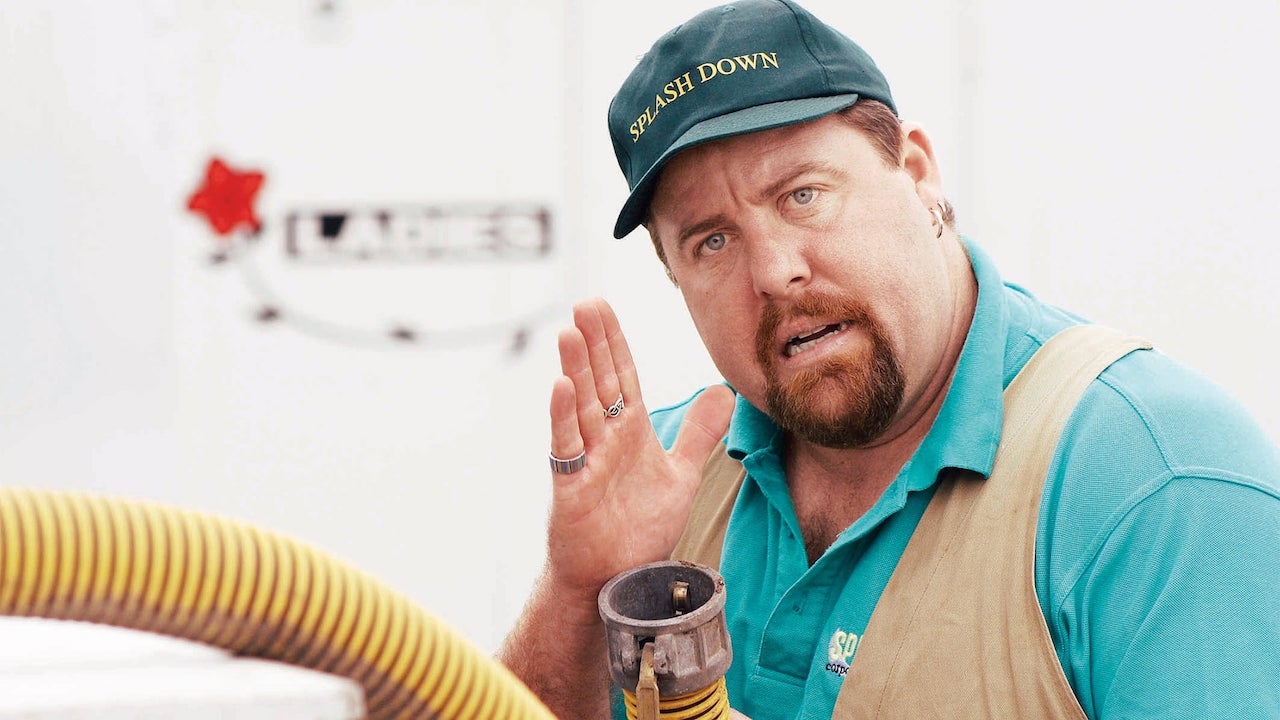 Watch on Stan
Listen to the simple wisdom of portable toilet technician Kenny (Shane Jacobson) as he juggles his fairly grind with caring for his son and maybe finding love. Clayton Jacobson's mockumentary is light on plot, but brother Shane's winning and open performance carries the day, asking us to recognize the simple humanity of everyone who crosses our paths.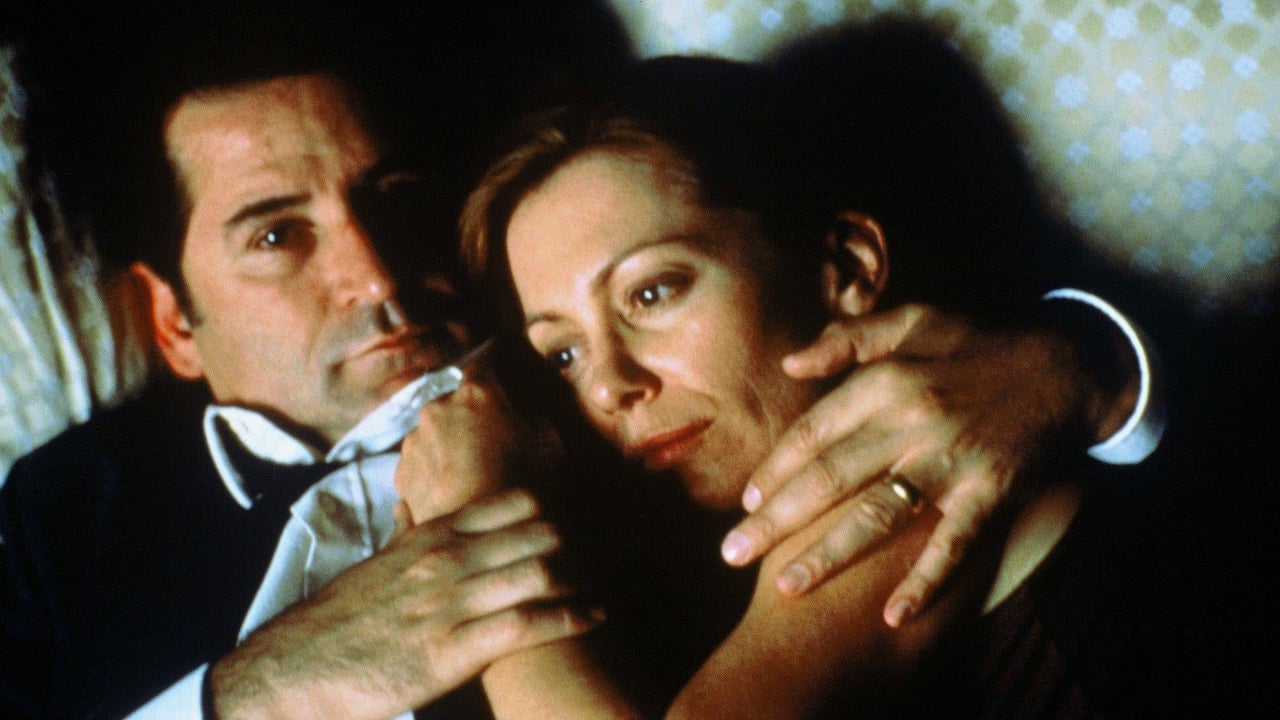 Watch on Stan
Ray Lawrence directs and Andrew Bovell adapts his own play, Speaking in Tongues, to bring us this insightful look at the inner lives of a handful of Australian suburbanites. The film is essentially a series of interconnecting character studies anchored by the disappearance of Barbara Hershey's psychotherapist. Lantana offers plum roles to an incredible roster of Australian acting talent: Antony LaPaglia, Rachael Blake, Geoffrey Rush, Kerry Armstrong, Vince Colosimo, Leah Purcell and more. Lawrence's film refuses to look away from its characters' many failings, but frames them with a remarkable degree of empathy.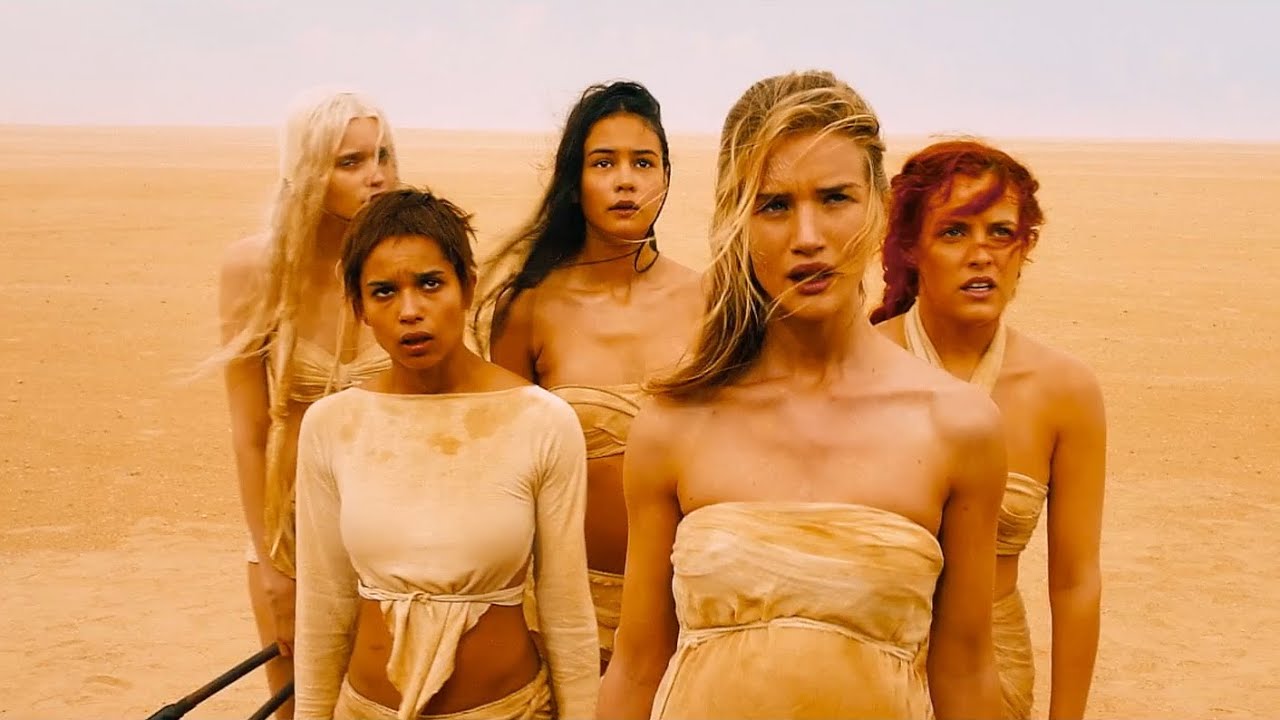 Watch on Stan
Ex-cop Max (Tom Hardy) finds himself on the run with former marauder Furiosa (Charlize Theron) and a truckload of rescued sex slaves. In pursuit is the warlord Immortan Joe (Hugh Keays-Byrne) and every souped-up supercar in the wasteland. Decades after Beyond Thunderdome, George Miller returns to the apocalyptic world of Mad Max to craft, against all odds, one of the best action movies ever made. Pair it with the 1979 original, also on Stan, to see just how far we've come.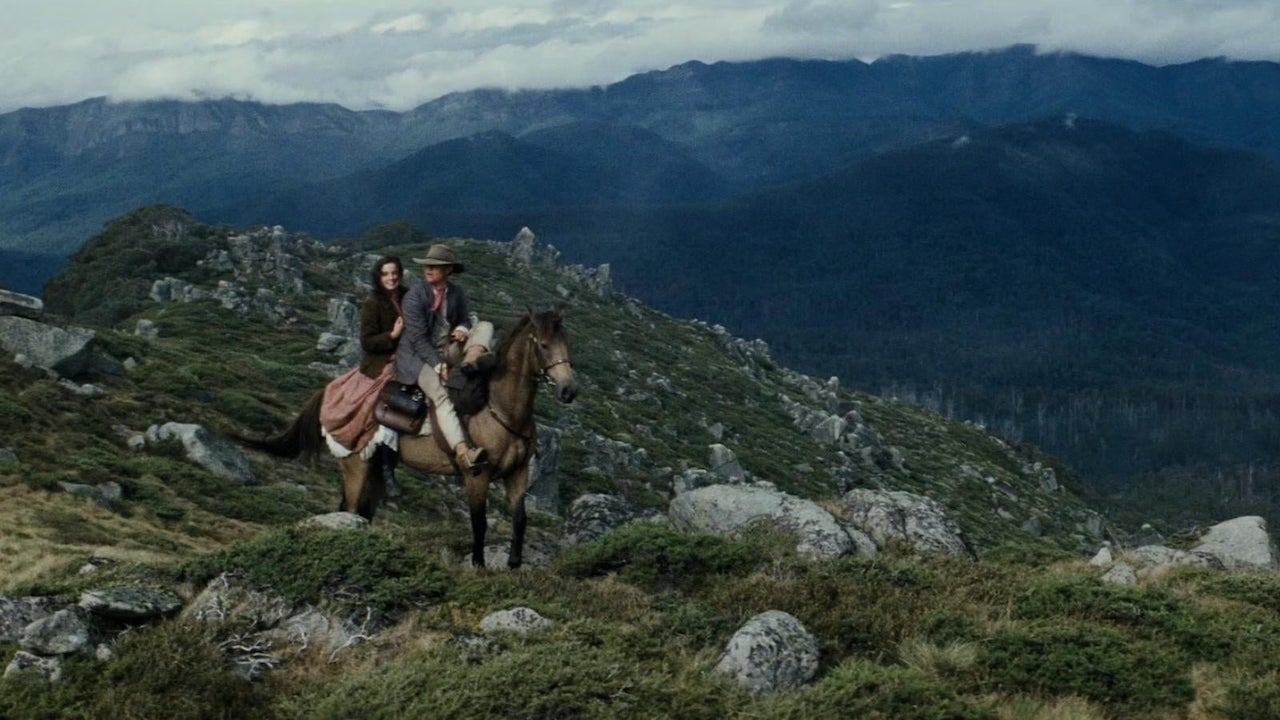 Watch on Stan
A stirring big screen version of Banjo Paterson's immortal bush ballad. This classic stars Tom Burlinson as the titular horseman, driven to prove his worth in the eyes of his peers and win the heart of the headstrong Jessica (Sigrid Thornton), daughter of local cattle magnate Harrison (Kirk Douglas, who also plays Harrison's estranged hermit brother, Spur). It's a beautiful example of movie myth-making–if your heart isn't in your mouth during the final, climactic, horseback plunge down the cliff, hand in your citizenship.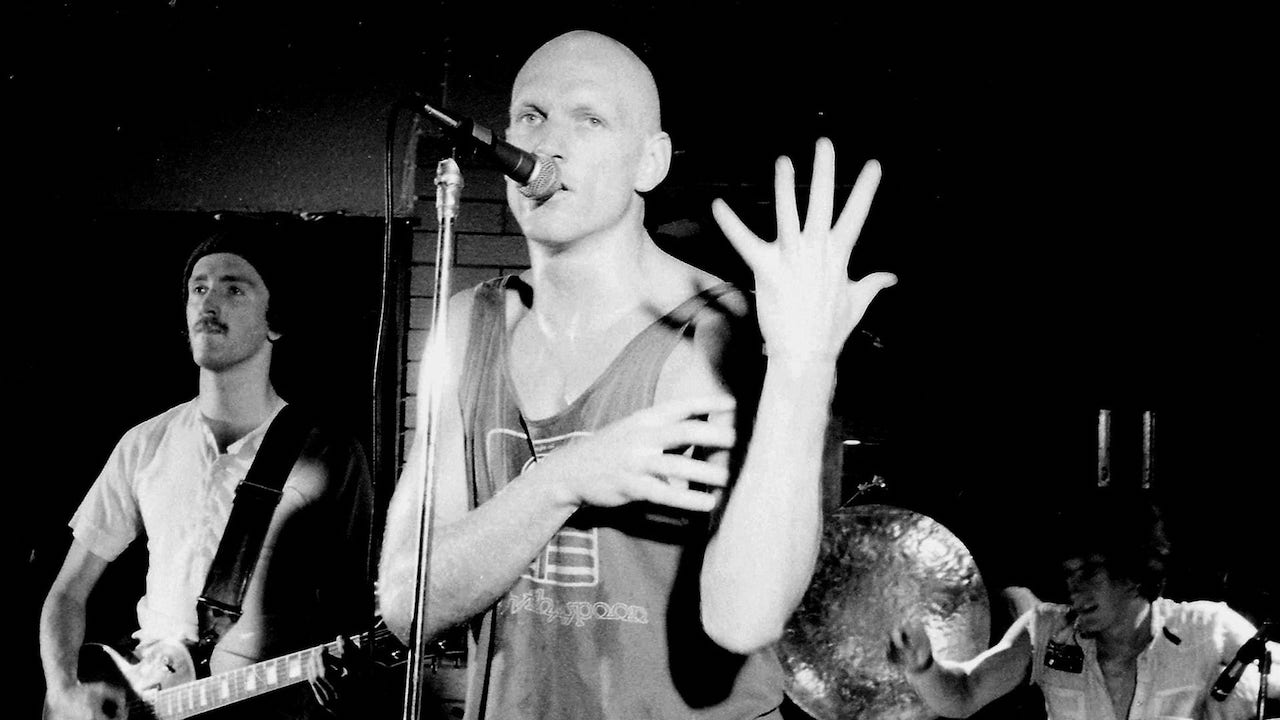 Watch on Stan
All-encompassing account of the iconic Aussie band's landmark year, when they released their fantastic album Red Sails in the Sunset, and frontman Peter Garrett took his first steps into the political arena, taking a run at the Senate for the Nuclear Disarmament Party. Combining electrifying concert footage and accounts of Garrett's and the band's political activism, this is an immersive look at the intersection between pop culture and politics.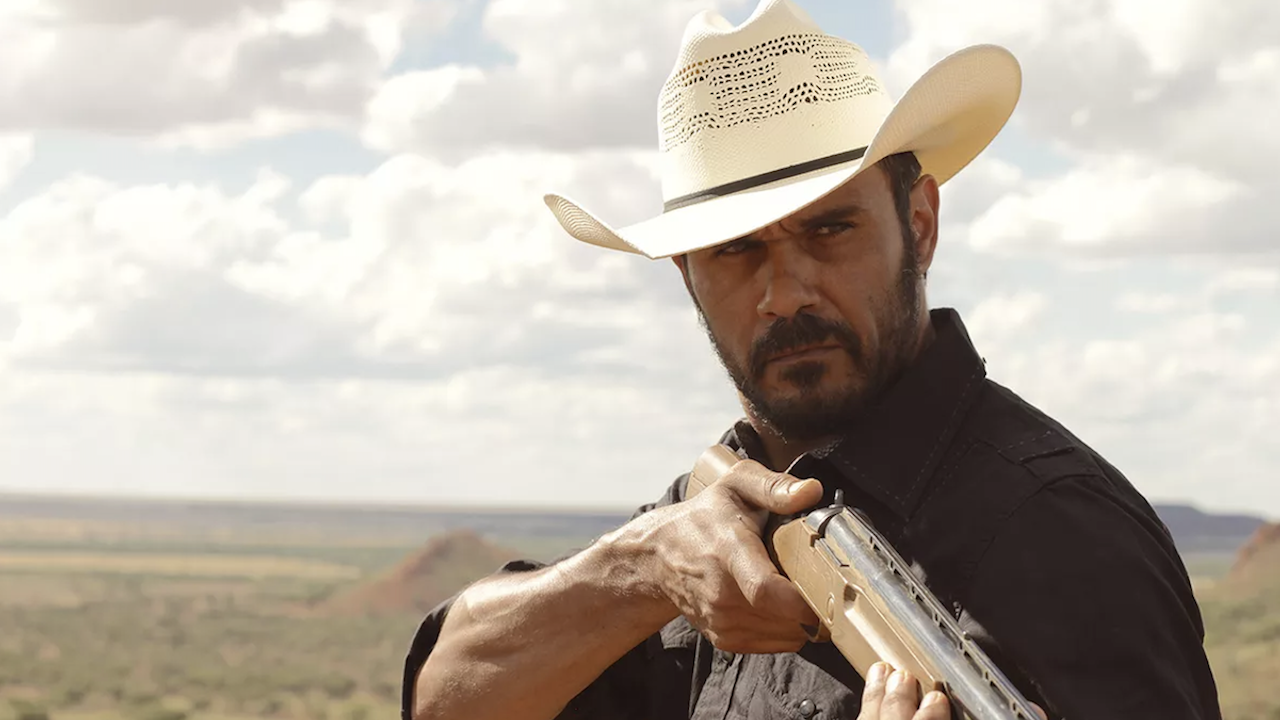 Watch on Stan
Indigenous detective Jay Swann (Aaron Pedersen) investigates the death of a young girl in a remote Queensland town, uncovering corruption and systemic racism along the way. A masterful outback noir from writer/director Ivan Sen, Mystery Road spawned a whole franchise (one sequel and two seasons of TV so far). But it all starts here with a brutal crime, a driven detective, and a cast of suspicious and unreliable supporting players (including Hugo Weaving, Ryan Kwanten and Jack Thompson) for him to outsmart and outfight along the way to resolution.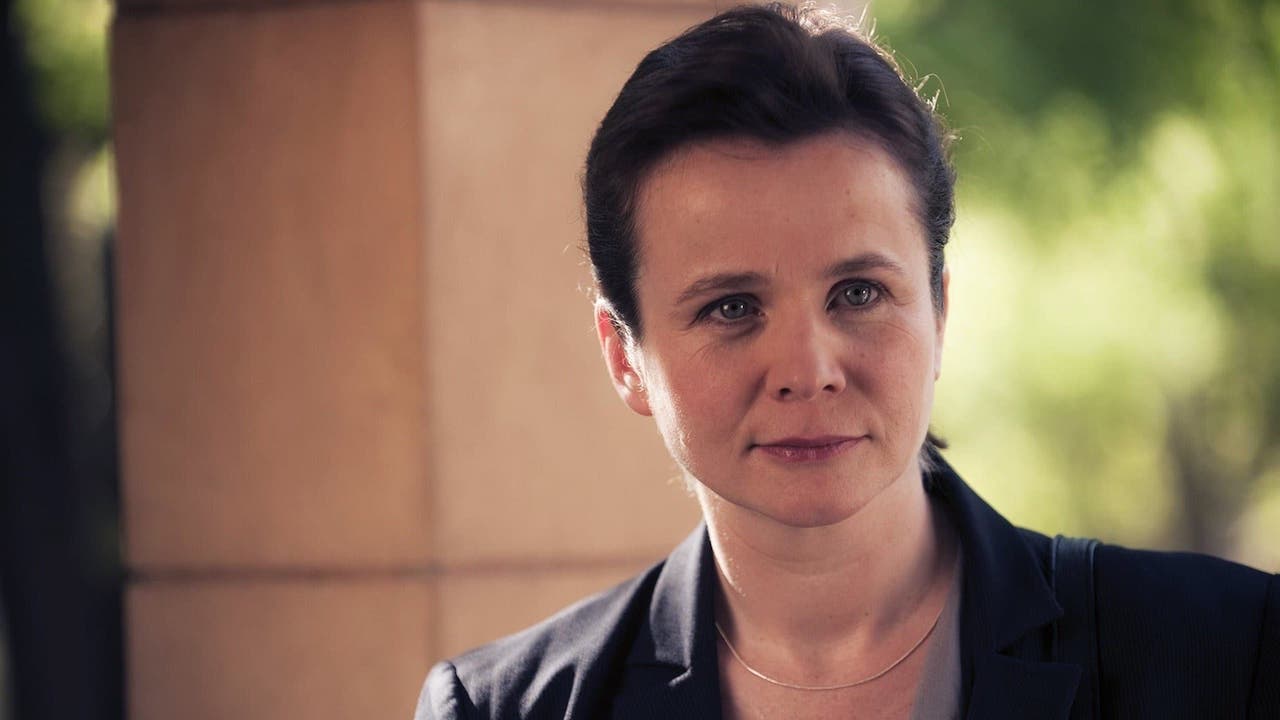 Watch on Stan
A powerful drama centering on the social worker Margaret Humphries' (Emily Watson) campaign for justice for the now-adult "Home children." These are impoverished British children who were separated from their families and sent to Australia for a life of institutionalised labour, and became victims of sexual abuse. Hugo Weaving and David Wenham present contrasting portrayals of PTSD and trauma as two of the scheme's victims in this quietly powerful drama from director Jim Loach, who carries on his father Ken's tradition of social justice cinema.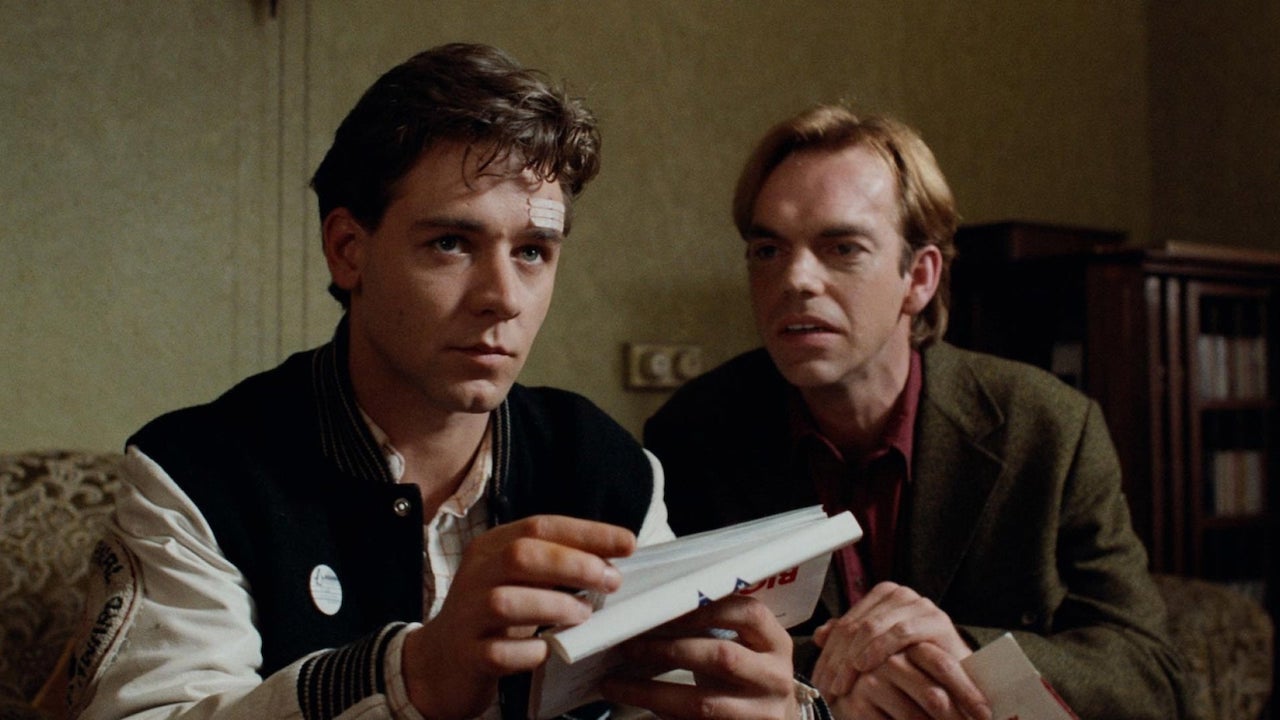 Watch on Stan
Acclaimed director Jocelyn Moorhouse's first feature stars Hugo Weaving as Martin, a blind photographer who becomes embroiled in a love triangle with his flirtatious but antagonistic housekeeper, Celia (Geneviève Picot), and his new friend Andy (Russell Crowe). Andy's detailed descriptions of Martin's photographs give him "proof" of the world he himself cannot see. Arch, insightful and clever, Proof is one of the absolute gems of Australian indie cinema.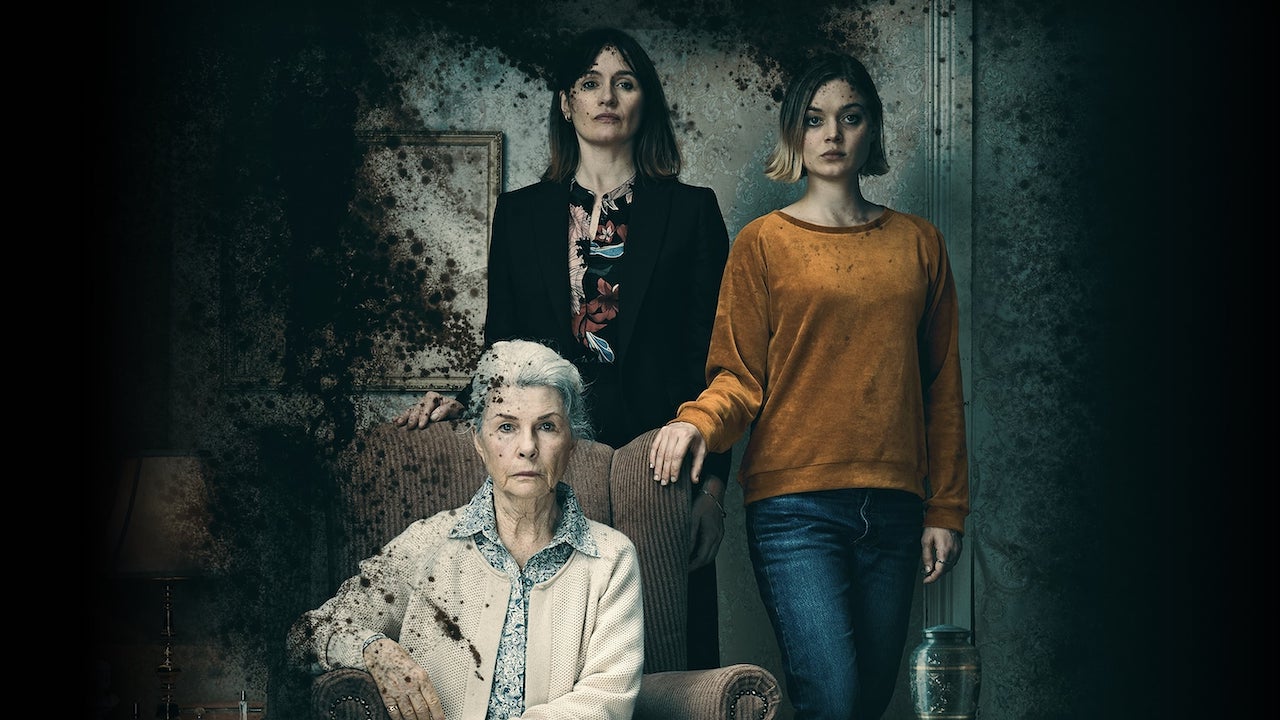 Watch on Stan
Three generations of women (Emily Mortimer, Robyn Nevin and Bella Heathcote) are drawn into a hallucinatory nightmare thanks to the elder's seeming descent into senility. That's all you should know going into Natalie Erika James' haunting and emotionally devastating debut. Relic is a horror movie, but it deals with the horror that is the loss of self – something all too many of us will face as we age. Yes, there are plenty of more conventional scares in the mix, but it's the themes of identity, insanity, loss and heredity that will stay with the viewer.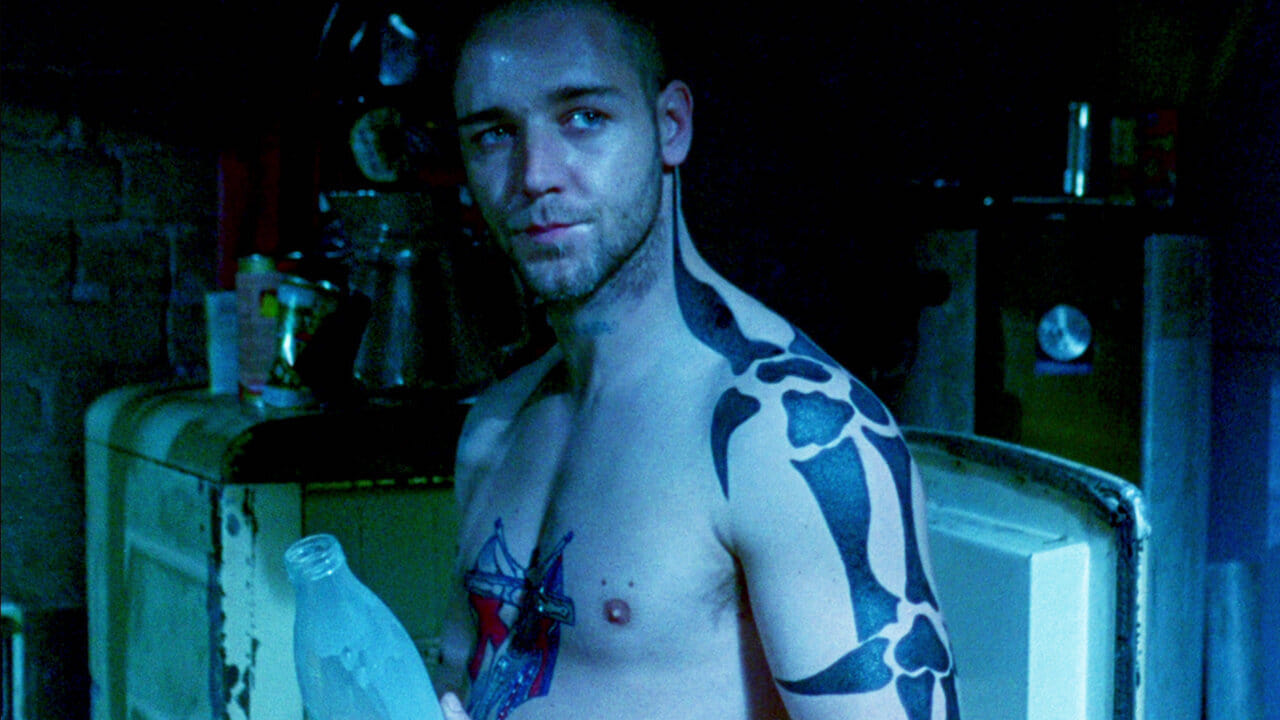 Watch on Stan
Geoffrey Wright's controversial directorial debut follows the exploits of a group of Melbourne skinheads led by the charismatic, terrifying Hando (Russell Crowe). Trouble comes into… well, not paradise, that's for damn sure… when broken waif Gabrielle (Jacqueline McKenzie) comes between Hando and his best mate, Davey (Daniel Pollock). The film was famously refused a star rating by David Stratton and made a star of Crowe. Wright never did anything better but, to be fair, almost nobody else has either.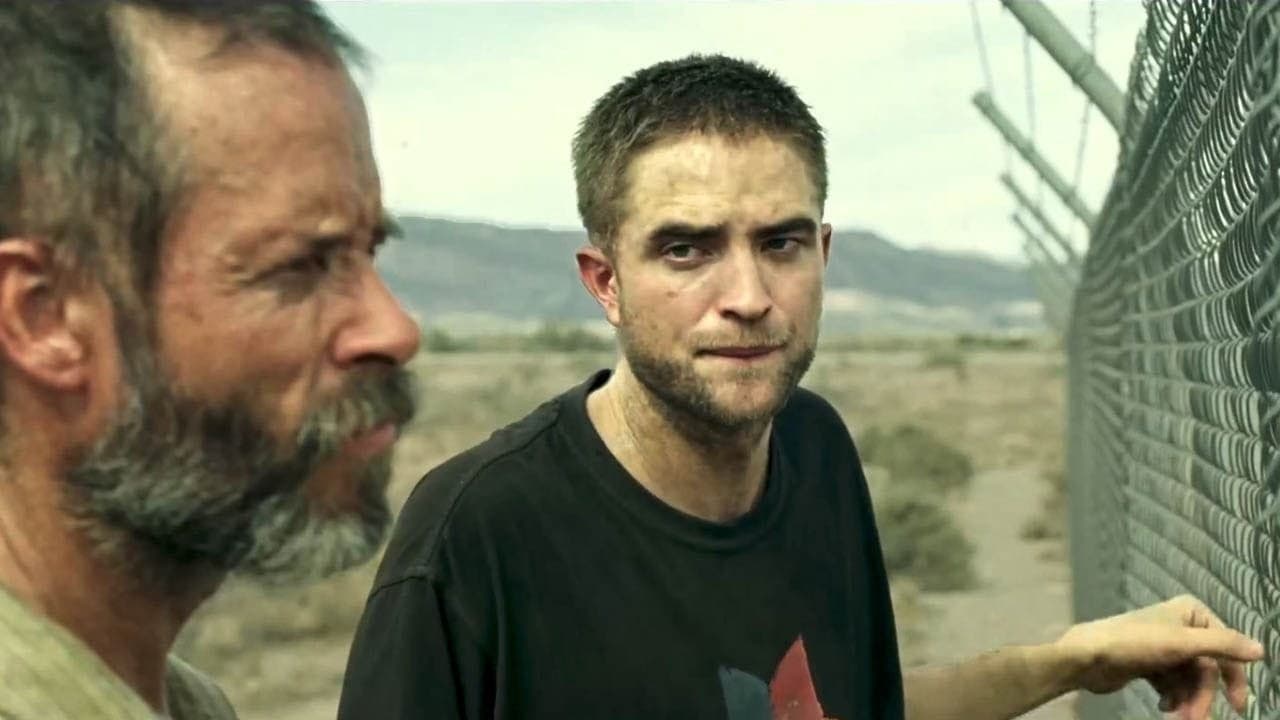 Watch on Stan
David Michôd's answer to Mad Max sees Guy Pearce on a quest to reclaim his stolen car in the lawless near future outback, teaming up with Robert Pattinson's simple-minded criminal. A bleak and pitiless odyssey into a wasteland both physical and existential, this would make a good double feature with fellow Aussie John Hillcoat's adaptation of Cormac McCarthy's The Road, assuming you have the appropriate emotional support in place for after. Grim, violent and utterly arresting.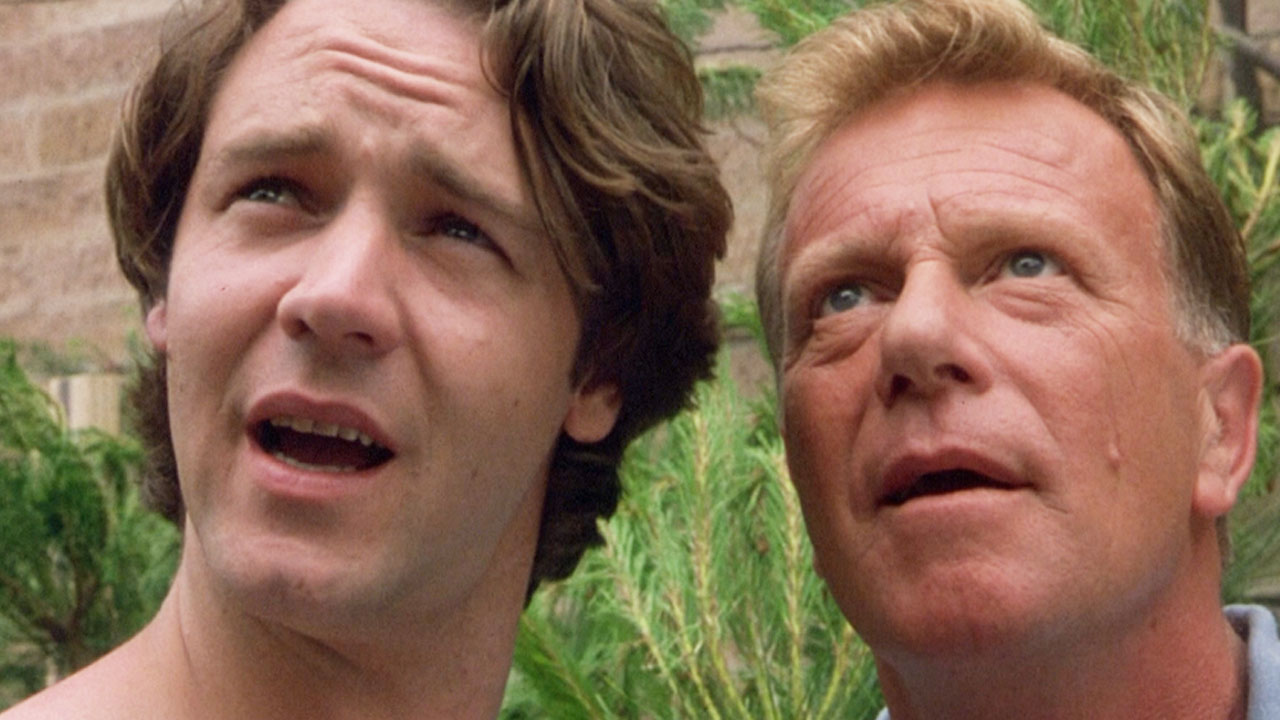 Watch on Stan
Australian acting legends Jack Thompson and Russell Crowe play a father and son who share a suburban Sydney home in Geoff Burton and Kevin Dowling's adaptation of David Stevens' play. Both are lonely—Thompson's Harry is a widower and Crowe's Jeff is gay and single. While Harry is overwhelmingly supportive of his son, Jeff finds his dad's well-meaning attempts at acceptance a little crowding, until a stroke renders the old man paralysed and puts their familial love to the test. Warm, funny, poignant, and a low-key landmark in Australian queer cinema.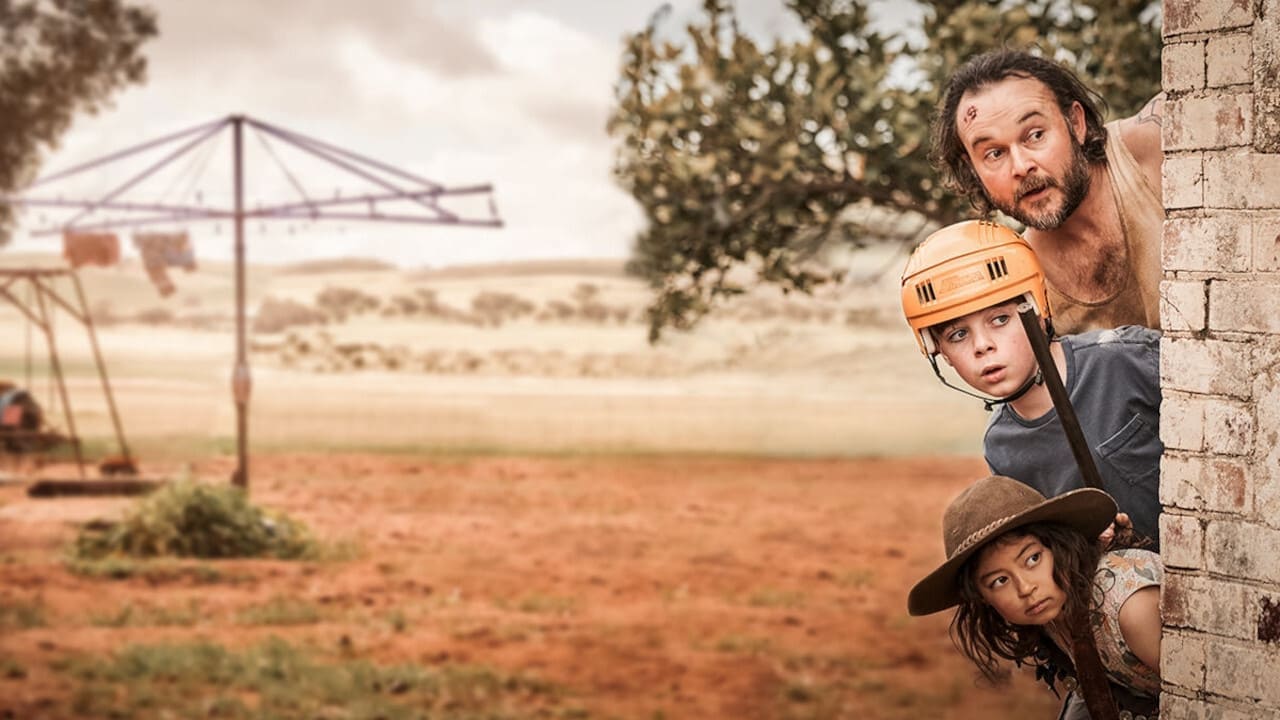 Watch on Stan
Crim on the run Daniel Henshall is mistaken for Santa by the kids living on a drought-stricken farm. He's really only there to find the loot he stashed from his last robbery, but these little tackers really need a Christmas miracle and, well, he looks the part. The problem is his vengeful former partner (Sullivan Stapleton) is closing in. Directed by Bondi Hipster Christiaan van Vuuren, this huge-hearted and hilarious holiday fable is a guaranteed charmer.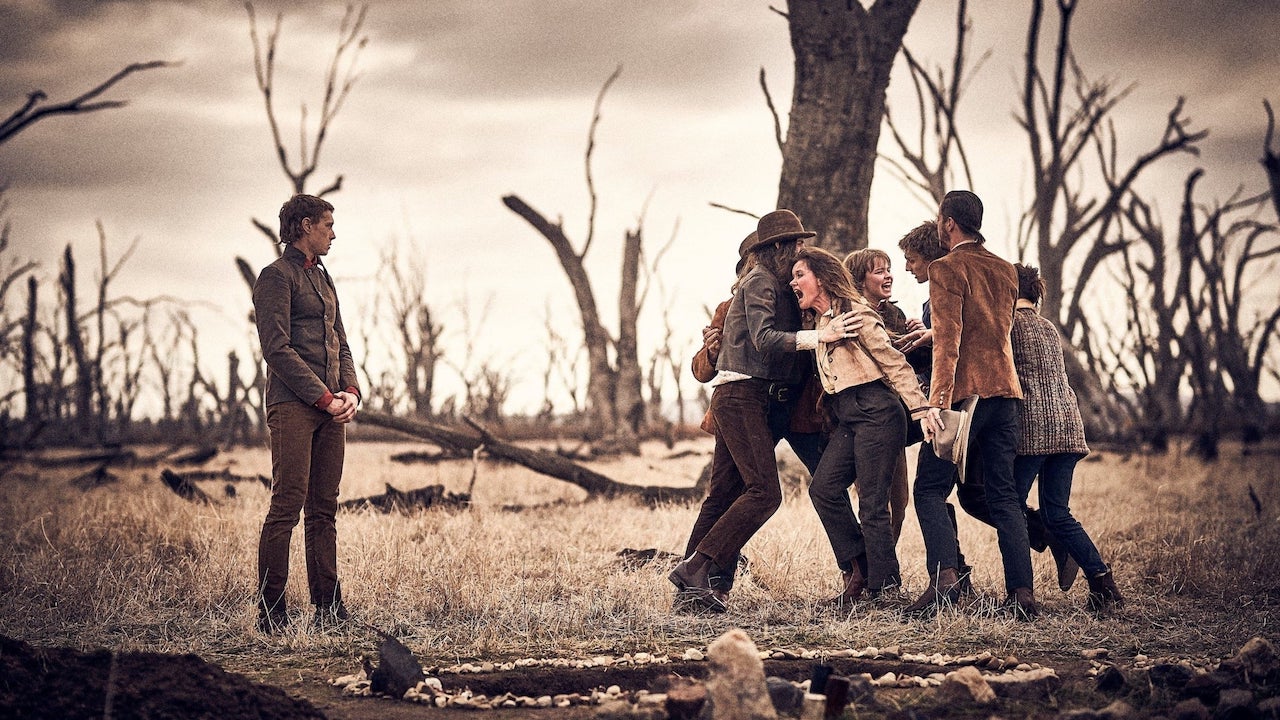 Watch on Stan
Revisionist take on the Ned Kelly story from director Justin Kurzel and writer Shaun Grant, based on the Peter Carey novel. Here Ned, as played George MacKay, is charismatic, confused and aimless—a victim of forces beyond his control or understanding. And probably queer, which certainly riled up the nationalists. This is punk rock history, with an emphasis on tone and theme over granular accuracy—and it's all the better for it. Russell Crowe, Nicholas Hoult, Essie Davis, Thomasin McKenzie and Charlie Hunnam co-star. Kurzel and Grant's debut feature, Snowtown, is also on Stan, as is the 1970 film Ned Kelly starring a hilariously miscast Mick Jagger.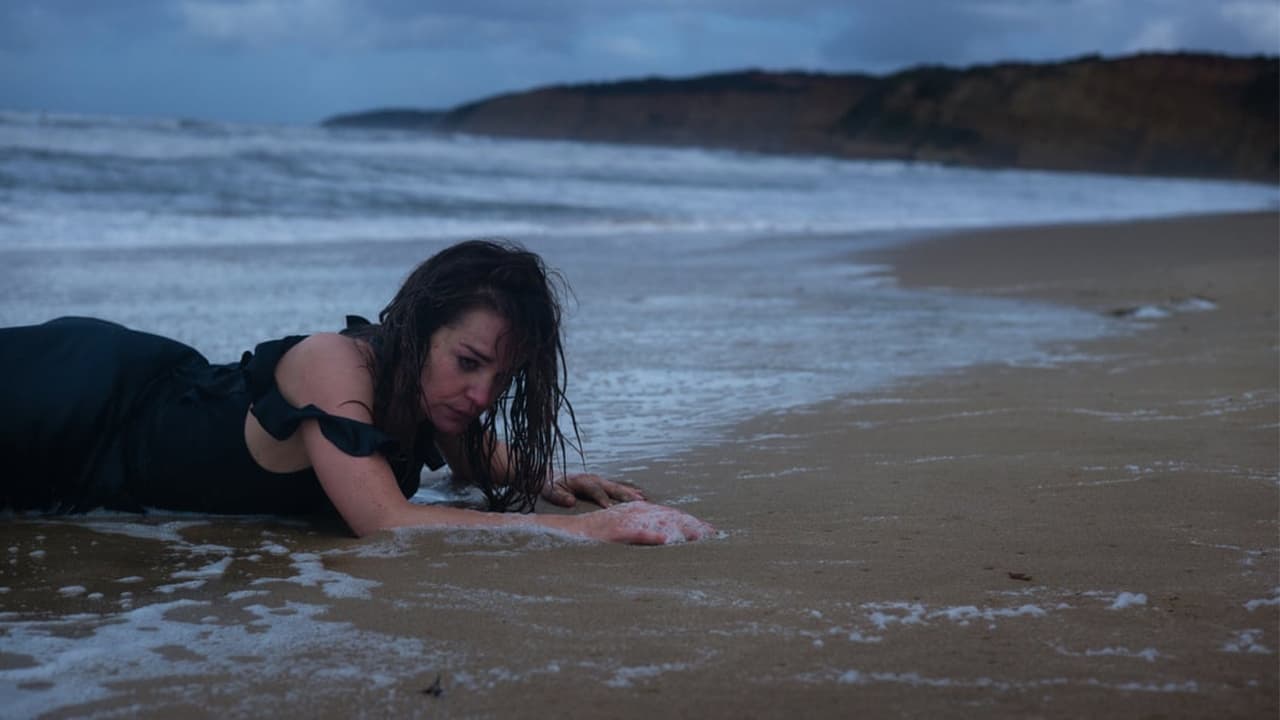 Watch on Stan
Following an emotionally devastating miscarriage, Claire (Laura Gordon) becomes convinced that her football player husband Dan (Rob Collins) is having an affair with the much younger Angie (Olivia DeJonge). That sounds like the start of a straight up 'scorned woman' melodrama, but Miranda Nation's twisty and astute film is not content with such an obvious dramatic course. It instead asking us to consider how motherhood can be a gift for some women and a curse for others, and examines the toxic and misogynist elements of footy culture.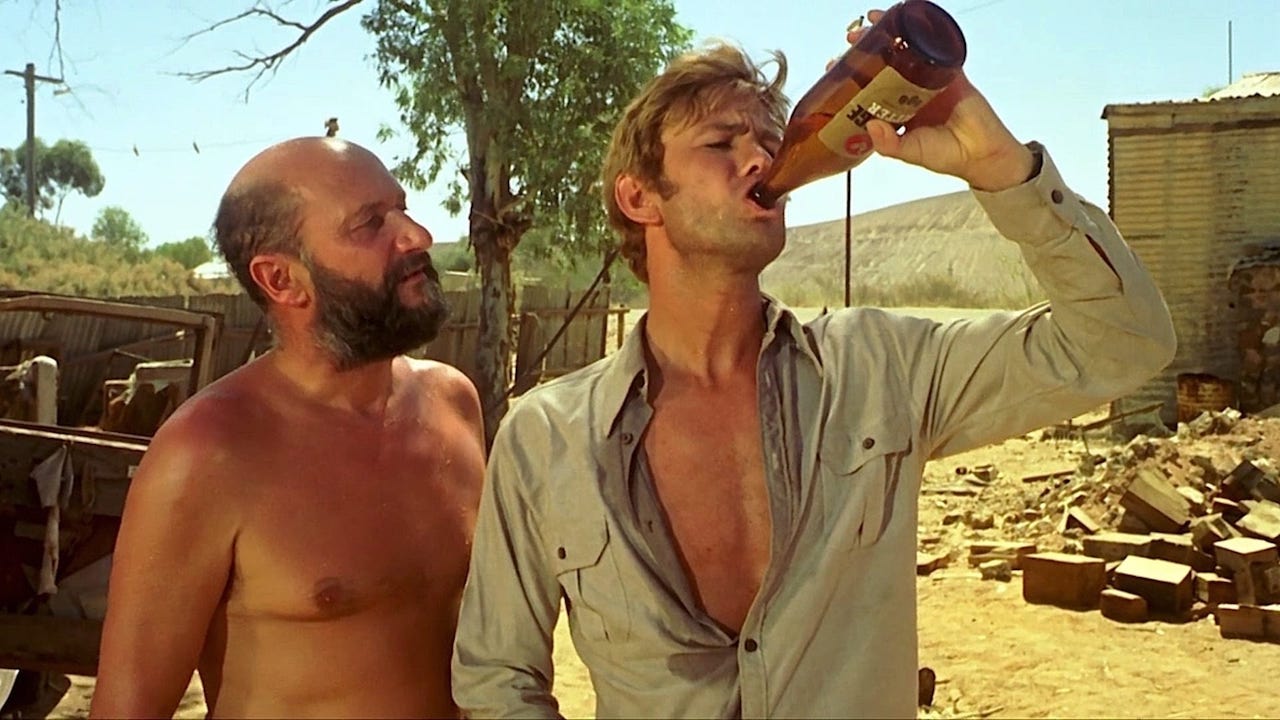 Where to watch
Canadian director Ted Kotcheff made a searing adaptation of Kenneth Cook's controversial novel that sees an effete, educated schoolteacher (Gary Bond) caught in the alcoholic undertow of rough-as-guts mining town Bundanyabba. This leads to a nightmare of booze, violence, gambling and a homosexual tryst with the debauched town doctor (Donald Pleasance). Chips Rafferty, Jack Thompson and John Meillon co-stare in one of the most confronting Australian films ever made.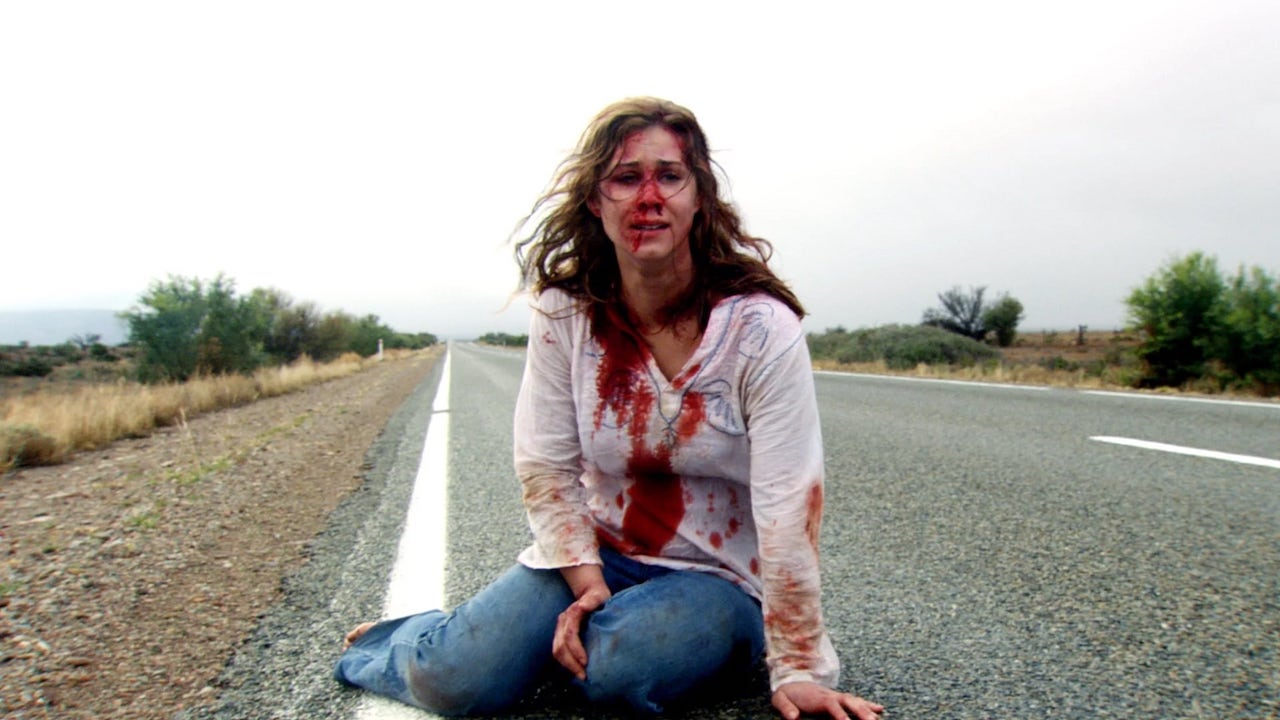 Watch on Stan
Greg McLean gives us the Aussie take on torture porn with this hard-to-watch, impossible-to-look-away modern horror classic. The plot is simple: three backpackers (Nathan Phillips, Cassandra McGrath and Kestie Morassi) run afoul of sadistic outback serial killer Mick Taylor (an iconic John Jarratt). But sometimes it's the way you carve up a tourist that makes all the difference, and this is one for the books. The film spawned our most successful horror franchise; cue up both seasons of the Stan TV series for more malevolent mayhem from Mick.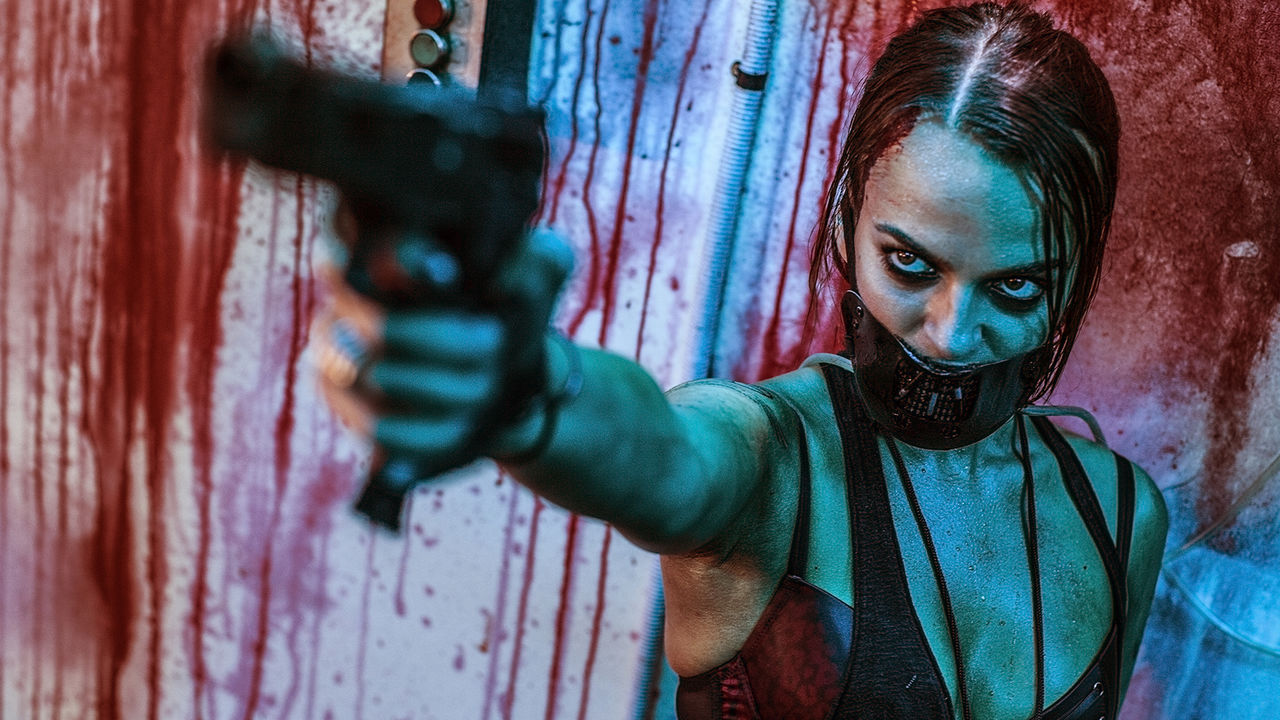 Watch on Stan
"Mad Max meets zombies" is the elevator pitch for this Aussie genre effort from Tristan and Kiah Roache-Turner. After a meteor shower starts the dead a-walking, bush mechanic Barry (Jay Gallagher) teaks up with fellow survivor Benny (Leon Burchill) to rescue his sister (Bianca Bradey) from a mad scientist. But the real fun is the notion of zombie-powered cars – while regular fuel no longer burns, zombie blood and breath can be used in engines, which adds a whole new twist to the venerable zombie genre.
---
This guide is regularly updated to reflect changes in Stan's catalogue. For a list of capsule reviews that have been removed from this page because they are no longer available on the platform, visit here.