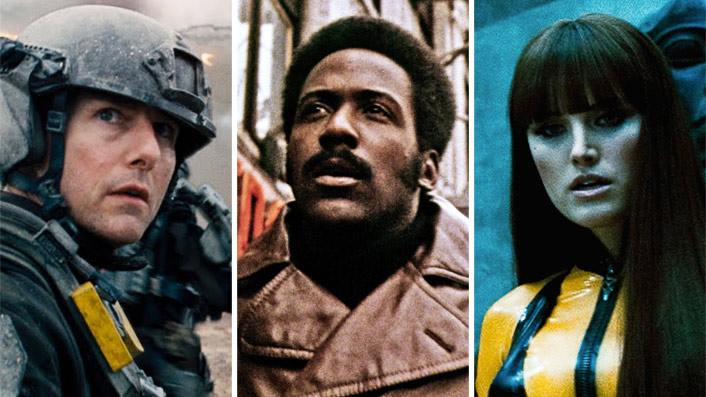 The 25 best action movies on Netflix Australia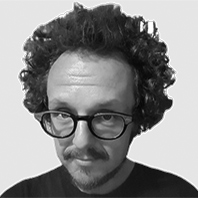 ---
There's tonnes of action movies to check out on Netflix Australia—featuring assassins, cops, thieves and other purveyors of on screen carnage. Here's the 25 best, picked by critic Luke Buckmaster.
See also
* Best new movies & series on Netflix
* All new streaming movies & series
Last updated: July 23, 2021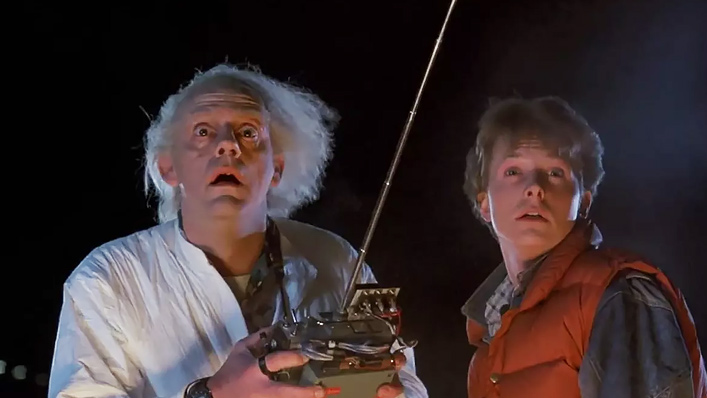 Watch on Netflix
These 80s classics from Robert Zemeckis are so firmly entrenched in popular culture that summarizing them feels almost redundant. The time-travelling adventures of Marty (Michael J Fox) and the Doc (Christopher Lloyd) come together almost magically well—especially Lloyd's bug-eyed performance, which injected new life into the mad scientist trope.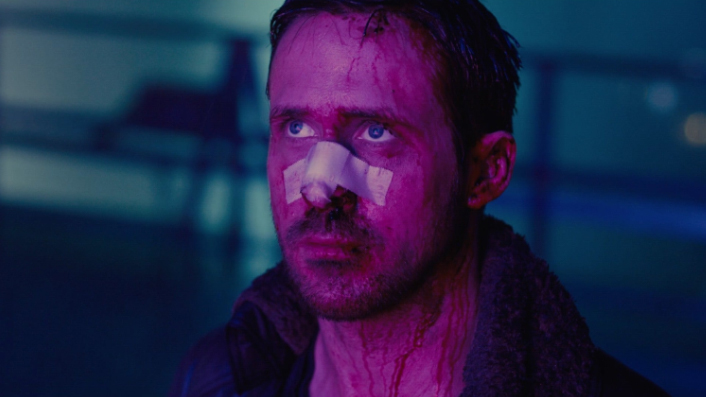 Watch on Netflix
Making a sequel to one of the most influential sci-fi films of all time is a piece of piss, said nobody ever. Denis Villeneuve succeeded magnificently with his atmospherically heavy, Roger Deakins-shot sequel to Ridley Scott's rain-clogged neo-noir. Ryan Gosling plays a replicant guiding us through a future that's bleak, soulful and biblical, in a ghost-in-the-machine sort of way.
Watch on Netflix
A frizzy-haired, rosy-cheeked young Nicole Kidman (16 at the time of filming) stars as one of the titular whippersnappers who scoot around Sydney on bicycles, foiling the plot of criminal masterminds. Stuffed full of playful shots, unconventional angles and DayGlo colours, this bona fide 80s classic is kitschy and gaudy, set to the tune of a pumping synth soundtrack.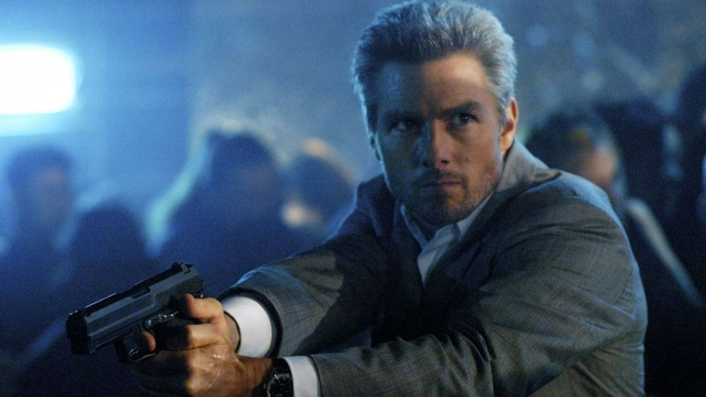 Watch on Netflix
Tom Cruise is an ice cool hitman and Jamie Foxx his grudging taxi driver/chauffeur in Michael Mann's slick single night thriller, which despite a polished look conjures a noirish street-side vibe. Stuart Beattie's lean script is paced very well, and the flashiness of the action scenes is wedded to characters and situations—including a highly memorable shoot-out in a night club.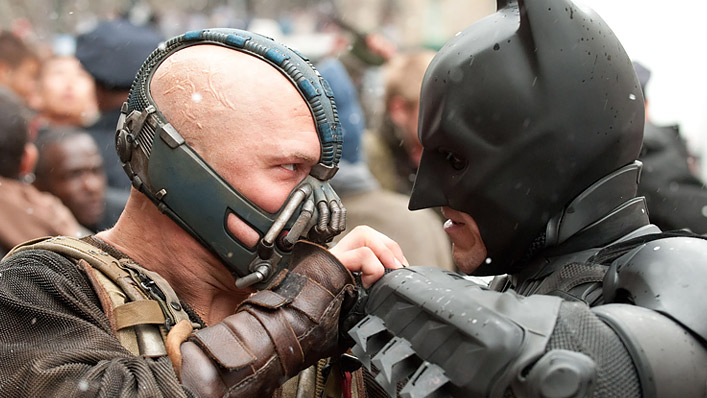 Watch on Netflix
The Dark Knight contains the joker card of Christopher Nolan's Batman movies—Heath Ledger in his diabolically good Oscar-winning performance. But The Dark Knight Rises has the best atmosphere, of suffocating dread and tension; the air in this movie is completely terrorised. Tom Hardy's monstrously nihilistic villain breaks Batman's back, literally, bringing a menace to Gotham City that gives one the collywobbles.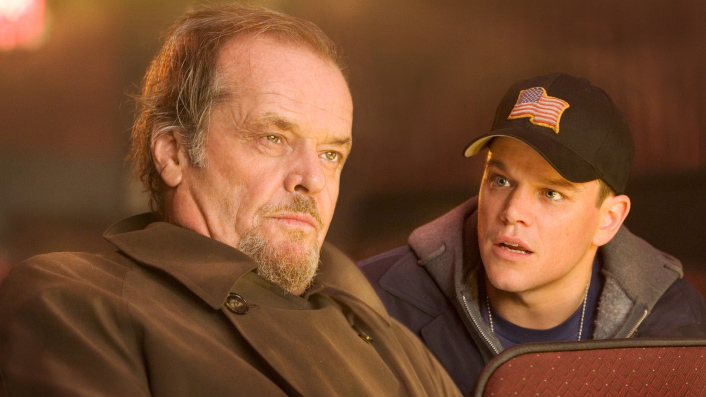 Watch on Netflix
A Martin Scorsese movie with Jack Nicholson as lead gangster is a match made in heaven—or maybe, a match made in the other place. Leonardo DiCaprio and Matt Damon are (like Jack) also superb as two cops, one straight and the other crooked, spearheading a twisty plot (remaking Infernal Affairs—also on Netflix) consummately directed. Scorsese is a master of the gangster genre.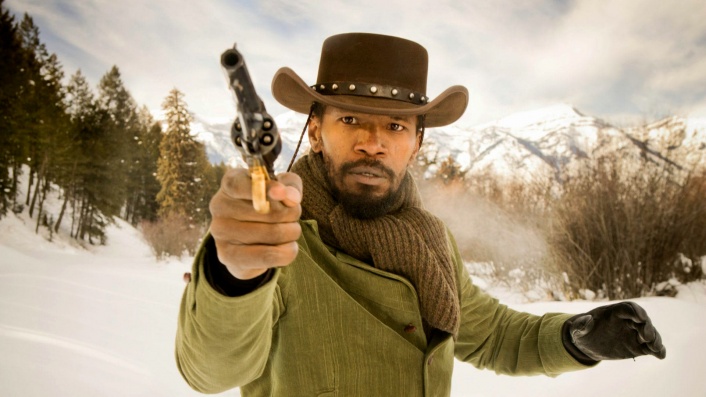 Watch on Netflix
Quentin Tarantino's balls-to-the-wall homage to the genre of stirrups and six shooters hinges on a simple premise: what if the hero of an action-packed western were black? Jamie Foxx pursues blood thirsty revenge as a Deep South slave set free, in a film that couples pulpy QT-isms with scolding allegory about entrenched racism in America.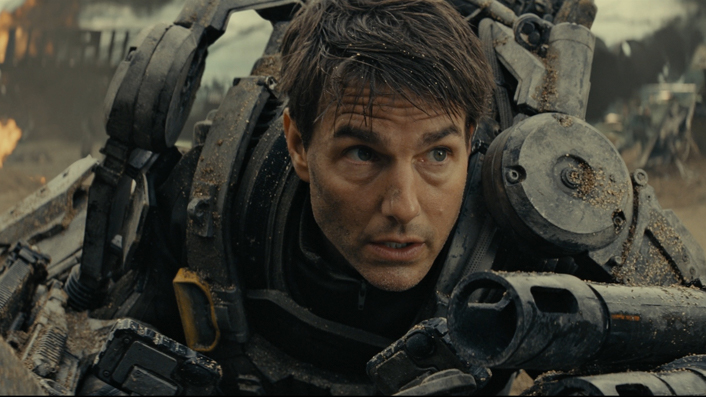 Watch on Netflix
Tom Cruise plays an alien-fighting US solider who cannot die and experiences the same day over and over, Groundhog Day style, in Doug Liman's rootin'-tootin' video game-esque sci-fi . The fight/die/repeat format keeps a ferocious pace and doubles as a comment on the infallibility of the Hollywood hero.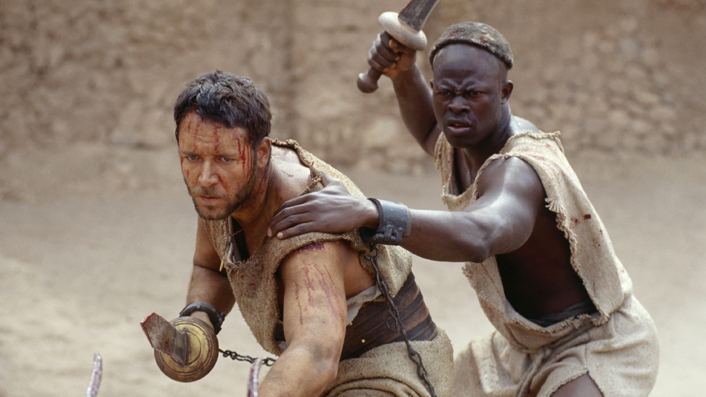 Watch on Netflix
The roar of the crowd in Ridley Scott's hell-unleashing swords and sandals epic isn't just the sound of people clamouring for spectacle, but a through line to the film's core political message: about wielding power by winning over over the masses. A mustily styled worn-in look gives the clanging steel and spurting blood a credible veneer, and a pacey momentum compensates for a very chunky running time.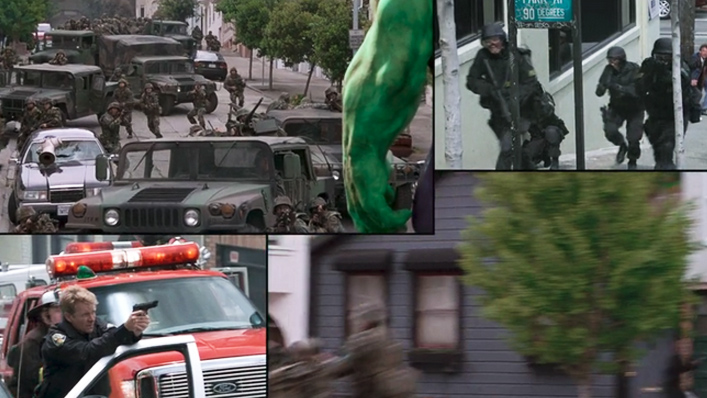 Watch on Netflix
Ang Lee's neglected 2003 superhero movie—starring Eric Bana as the bright green and famously intemperate protagonist—is languidly paced and overlong. But visually it's a peach, with inventive split-screens and box-like compositions that embrace the comic book aesthetic—delivering a blueprint (at the very least a conversation-starter) for how comic book adaptations can have a unique cinematic style.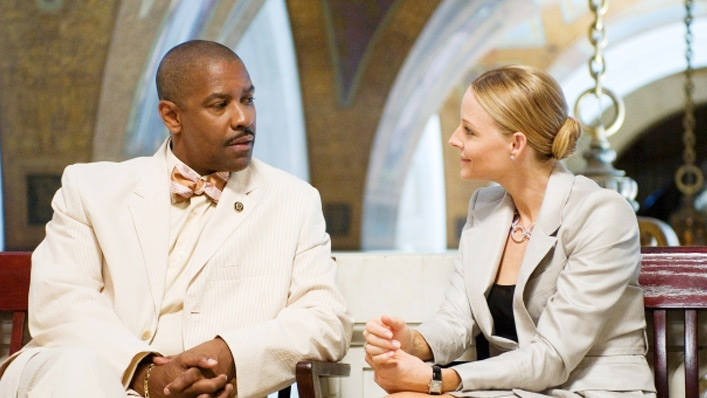 Watch on Netflix
The bank heist movie has been cut up and rearranged a thousand times. But Spike Lee makes it feel fresh—morphing the premise with a whodunit, a whydunit, and even a what-did-they-dun. Clive Owen plays the lead robber, opposite Denzil Washington's police detective and Jodie Foster's power broker. Russell Gewirtz's very smart, two-step-ahead screenplay is a hoot. Try and keep up.
Watch on Netflix
Robin Williams plays a character who got lost in an alternate universe as a child and is returned to reality when new players (Kirsten Dunst and Bradley Pierce) of the titular board game roll the dice. Joe Johnston's 1995 hit is to some extent a coathanger for special effects—but it's unusual to see a family film so alive with paranoia and so dripping with dread. Jumanji was under-appreciated back in the day and time has been kind to it; even the special effects still look pretty good.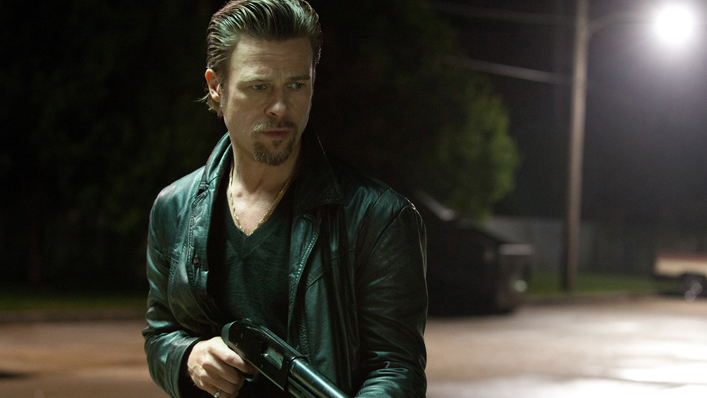 Watch on Netflix
Andrew Dominik inventively uses crime drama to ruminate on American society, with gangsterism as a metaphor for the dangers of free enterprise in unregulated economies. Two festy small time crims (Scott McNairy and Ben Mendelsohn) rob a card game ran by the mob, triggering all sorts of consequences. Moments of visual aplomb are matched with bold socio-political commentary.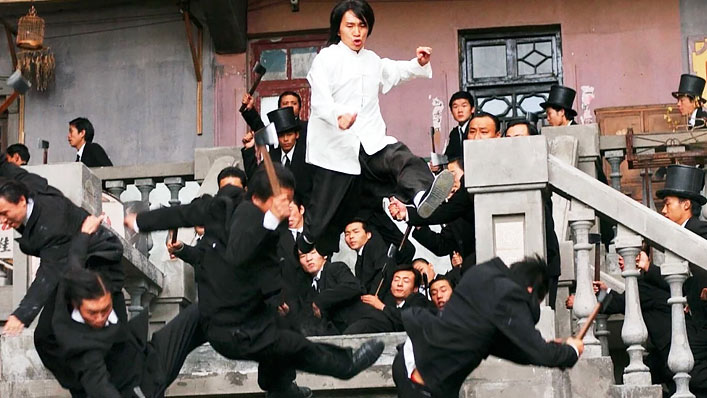 Watch on Netflix
I am far from the first critic to liken Stephen Chow's visually zany chopsocky period movie to a live-action Looney Tunes cartoon, but occasionally the collective wisdom gets it right. Chow (also the writer and director) plays a blunderous small-time con artist who, in a rural slum in China in the 1940s, becomes embroiled in an epic brouhaha between the murderous 'Axe Gang' and a trio of genuine kung fu masters. The story is fine; the execution is delightful.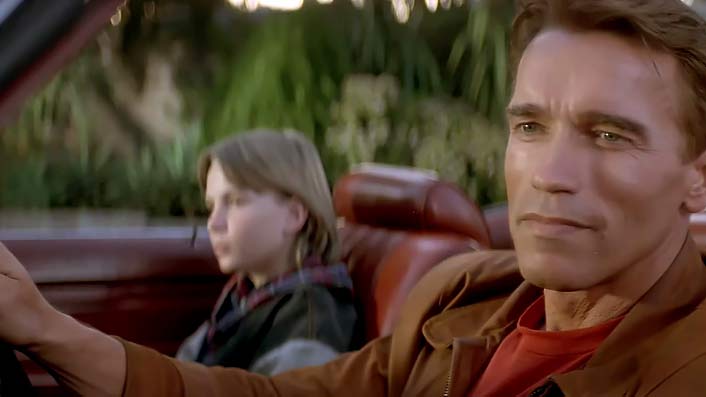 Watch on Netflix
While driving a convertible with no hands (naturally) Arnold Schwarzenegger fires a bullet at an assailant. This inadvertently causes an ice cream cone to kill a man by flying into the back of his head. "Iced that guy," says Arnie, "to cone a phrase." Best or worst one-liner ever? Last Action Hero is nothing if not self-conscious. The film—about an 11-year-old kid who enters an alternate universe—is half-hearted as a satire but backhandedly enjoyable.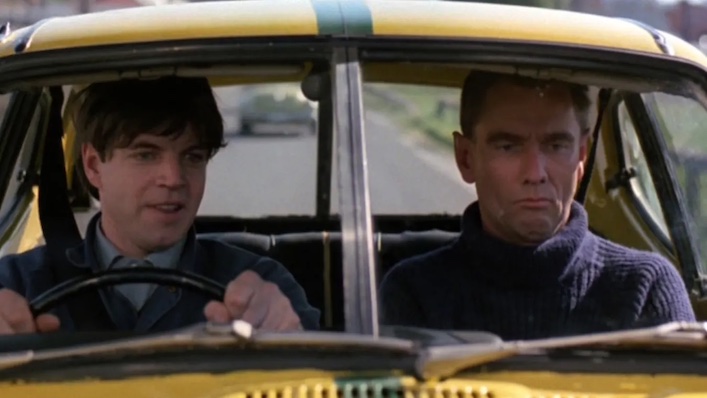 Watch on Netflix
Who could forget that getaway car?! This beloved Australian classic famously features a yellow Honda Z that splits in half, transforming into two motorbike-like vehicles. The kooky titular protagonist (Colin Friels) teams up with a career criminal (John Hargreaves) and gives him various irresistible inventions to assist in his thieving, including armed remote-controlled rubbish bins.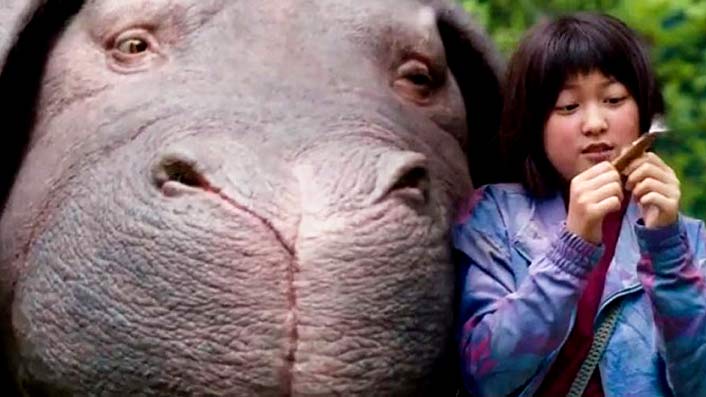 Watch on Netflix
Tilda Swinton plays the Willy Wonka-esque CEO of a company that produces a not-so-sweet product: giant genetically engineered pigs to carve up and sell worldwide. Chaos ensues when a young girl (Seo-Hyun Ahn) puts up a fight to save the titular character's bacon. There's Spielbergian largesse in Bong Joon Ho's brisk direction, but he goes places Spielberg wouldn't—with prickly messages about anti-meat consumption and corporate malfeasance.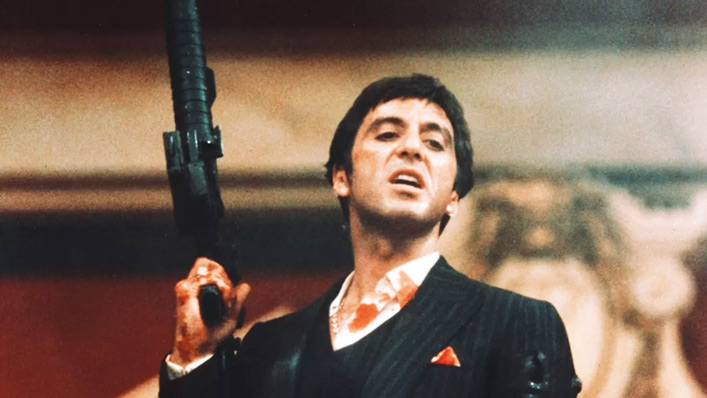 Watch on Netflix
It's more of a drama, really—but the final hellzapoppin moments in Brian DePalma's highly quotable gangster film ("say hello to my little friend!") alone more than qualify it was an indispensable action flick. A coke dealing (and snorting) Tony Montana (Al Pacino) climbs the crime ladder—and good luck to anybody who stands in his way.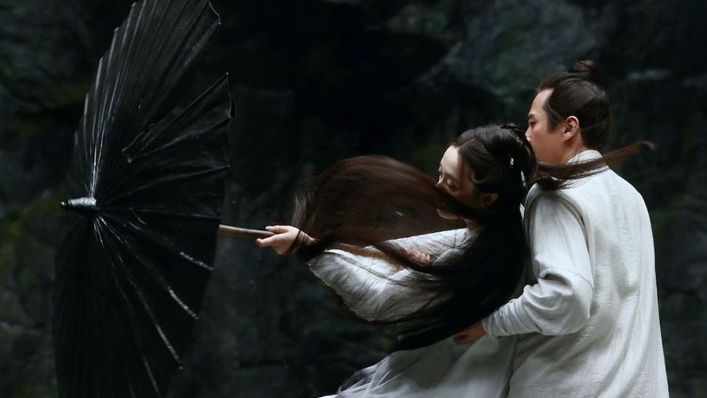 Watch on Netflix
Chinese director Zhang Yimou's extraordinary epic is visually unforgettable: filmed in colour but filled with monochrome sets and costumes, pronouncing the actors' skin and hair. The narrative involves the actions of a petulant king and the existence of doppelgangers, or 'shadows'. Dialogue exchanges in corridors of power bookend the film, with spectacular battle scenes in the middle.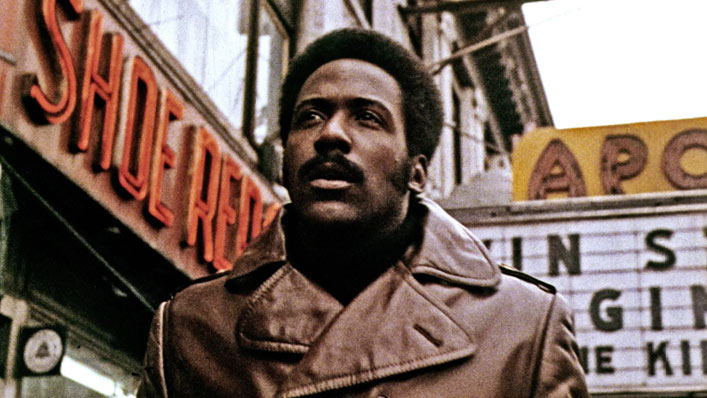 Watch on Netflix
Style accounts for a lot—generally, and particularly in Gordon Parks' funkalicious Harlem-set crime flick. The best 'action' scenes in this classic about a PI hired to find a gangster's missing daughter are simply moments with Shaft (Richard Roundtree) strutting down the street, accompanied by a perennially cool soundtrack. Can ya dig it?
Watch on Netflix
The words "Benicio del Toro" and "Mexican drug cartel movie" go together like a horse and carriage. The actor's sleepy menace is on fine display in Denis Villeneuve's dark story about dodgy cops, moral quandaries and Emily Blunt trying to make sense of it all as an FBI agent. Blunt has a lessy showy role but is a commanding anchor.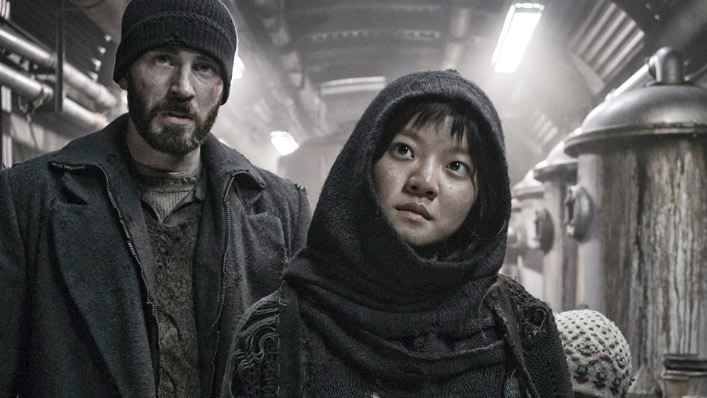 Watch on Netflix
A train whizzing around a dystopian climate change-devastated future world becomes a vehicle for class allegory in Bong Joon-ho's English language debut. Instead of extreme inequality being represented in vertical spatial arrangements (like in Fritz Lang's classic Metropolis) it's horizontal, with Chris Evans—relegated to the impoverished back of the train—mounting an uprising and violently pushing forward to the front.
Watch on Netflix
Not an origins film, but a film about the myth of origins. This restlessly inventive visual cocktail depicts a multiverse of realities, each harbouring a different version of the titular superhero—and each painted with a distinct aesthetic. The adhesive binding these universes together is the eponymous web-slinger, who saves the world from a super-gangster with a little help from his friends (or as the case may be, from different versions of himself).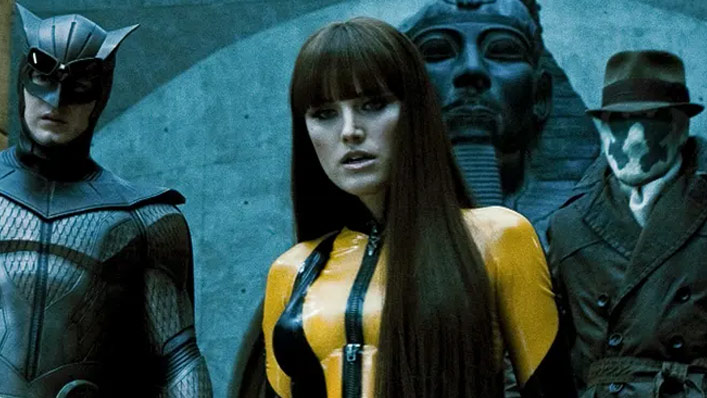 Watch on Netflix
Zack Snyder's terrific adaptation of the seminal graphic novel contains the best scene from any superhero movie or TV show ever made: an exhilarating five-and-a-half-minute opening montage set to the tune of The Times They Are A-Changin'. Former superheroes are mysteriously dropping dead and this, naturally, is inked to a diabolical plot to take over the world.
---
UPDATES
On 28 May 2021, three titles were added and removed from his page to reflect changes to Netflix''s catalogue. The reviews no longer available on this page (for Assassin's Creed, Baby Driver, Blade Runner: The Final Cut, Escape from Alcatraz, The Fugitive, Furious 7, Hellboy II: The Golden Army, Inglourious Basterds, Lock, Stock and Two Smoking Barrels, Paddington 2, The Revenant) can be read here.