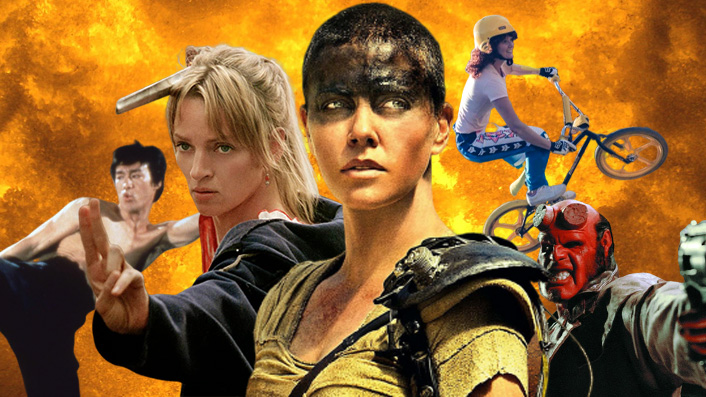 Top 50 action movies to stream on Netflix, Stan and Amazon Prime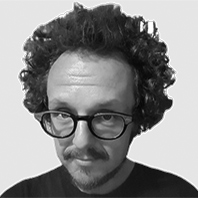 ---
Want to gorge on action? You've come to the right place. Critic Luke Buckmaster picks the top 50 action movies available to stream on Netflix, Stan and Amazon Prime.
Now that you're stuck at home self-isolating, why not use the magic of movies to travel the globe? While you're at it, why not use the magic of action movies to watch those wonderful locations around the world get demolished, or partially exploded, or become the sites of thrilling chase sequences?
See also
* Top 50 comedy movies to stream
* All new streaming movies & series
Below are my picks for the best 50 action movies currently available on Netflix, Stan and Amazon Prime. To qualify for this list, the titles in question must first have been categorized as "action" by the respective platforms. Secondly, I needed to agree with their definition.
I've taken a broad and flexible view of what "action movie" means, incorporating titles from some types of films—i.e. westerns—if I found their modus operandi to fundamentally involve the provision of, well, action.
Sign up for Flicks updates
If the top 50 comedy movies list was quite blokey, this list is extremely blokey. Not unsurprising, I suppose, given the combination of Hollywood's entrenched sexism and the kind of biff-n-boff genre films in question. Some women-directed classics (such as Kathryn Bigelow's Point Break) were simply not available on these platforms.
Now time to get those pulses pounding, folks—because here they come.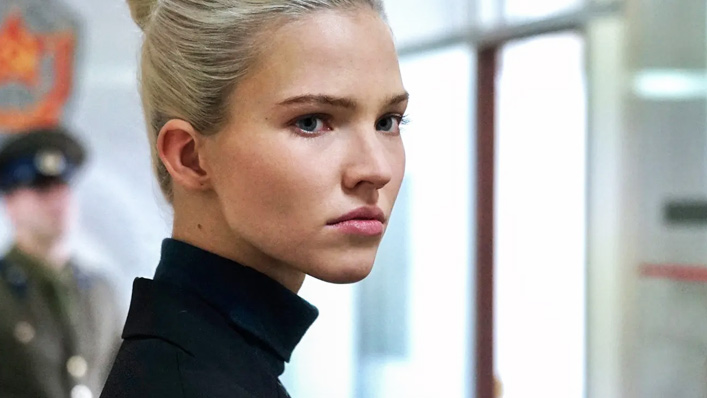 Where to watch
It's a tad generic—but Luc Besson, a veteran of the killer-for-hire genre, delivers a lean, mean, muscular, female assassin flick with a cracking pace and a magnetic performance from Sasha Luss. Her character, a government-contracted killer, has a modicum of originality in that she is a high-end fashion model working in Paris. Catwalk by day, bullet in your head by night. A message about the violent opulence of haute couture culture, perhaps?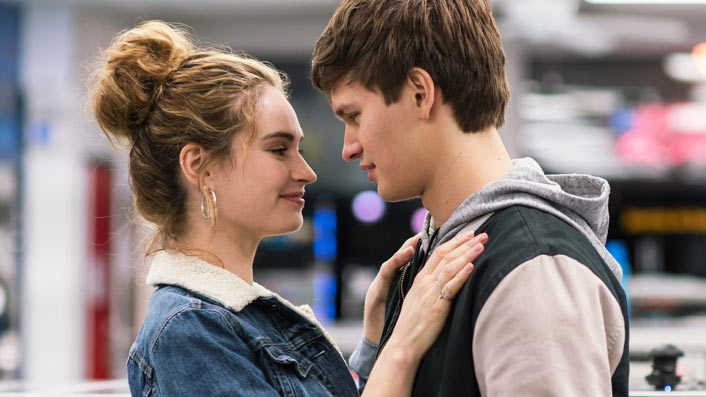 Where to watch
Edgar Wright's sassy crime caper follows a getaway driver (Ansel Elgort) who is on the autism spectrum, putting his foot to the floor only if listening to killer tracks on his headphones. The story of a decent kid embroiled in a life of crime becomes a quasi-musical and a possessed jukebox of an action movie. By matching visual and audio in such a way, Wright made a genuine original.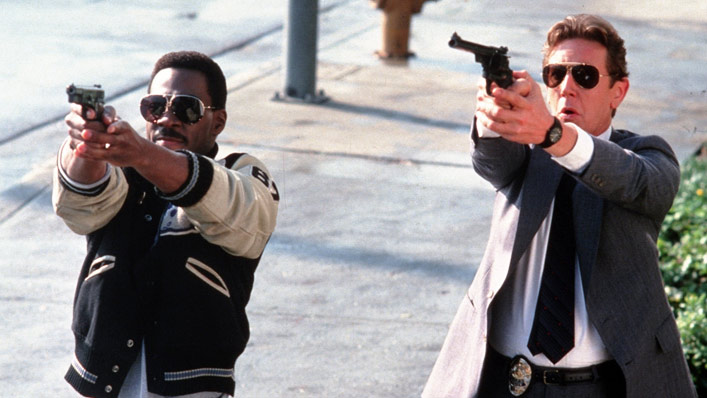 Where to watch
The heat is on! Eddie Murphy was at his A game in the second—and best—film in his most famous franchise, playing a motormouth quick-thinking detective who relocates from the back alleys of Detroit to the swimming pools of Beverly Hills. Helmed by action auteur Tony Scott, Murphy gets to the bottom of a series of irresistibly silly "alphabet crimes."
Where to watch
A frizzy-haired, rosy-cheeked young Nicole Kidman (16 at the time of filming) stars as one of the titular whippersnappers who whiz around Sydney on bicycles, foiling the plot of criminal masterminds. Stuffed full of playful shots, unconventional angles and DayGlo colours, this bona fide 80s classic is a kitchy and gaudy feast, set to the tune of a pumping synth soundtrack.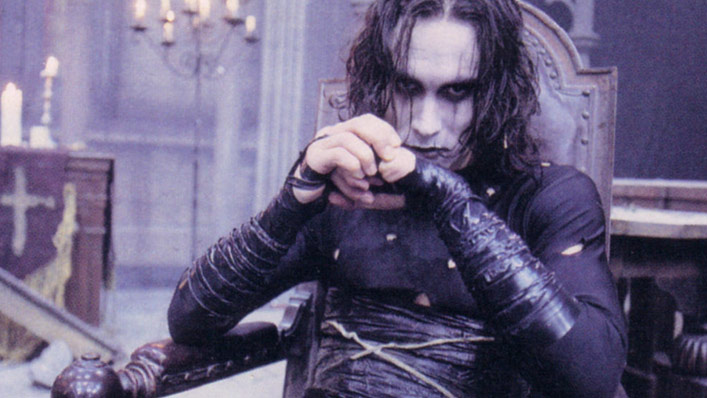 Where to watch
The apotheosis of music video-cum-feature filmmaker Alex Proyas' coolness came with the arrival of his second feature: a goth-punk revenge fantasy set in a Gotham City-on-acid metropolis. A makeup-caked and trench coat wearing Brandon Lee (who tragically died during an on-set accident) returns from the dead to avenge his killers. Style trumps substance, turning what could have been a cut-rate B movie into a nightmarishly beautiful headtrip.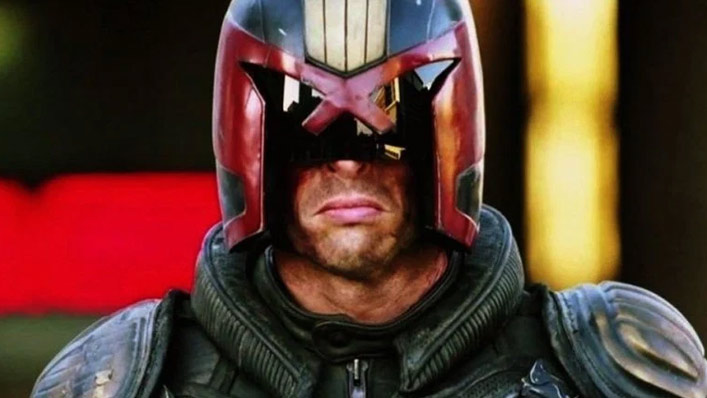 Where to watch
Karl Urban's chin plays judge, jury and executioner in a rip-roaring adaptation of the Judge Dredd comic books, set in a chaotic dystopian metropolis menaced by criminal gangs.  A recreational drug slows time down to one percent of its normal speed, with the viewer experiencing this for themselves—marking a wildly entertaining synthesis of narrative and aesthetic.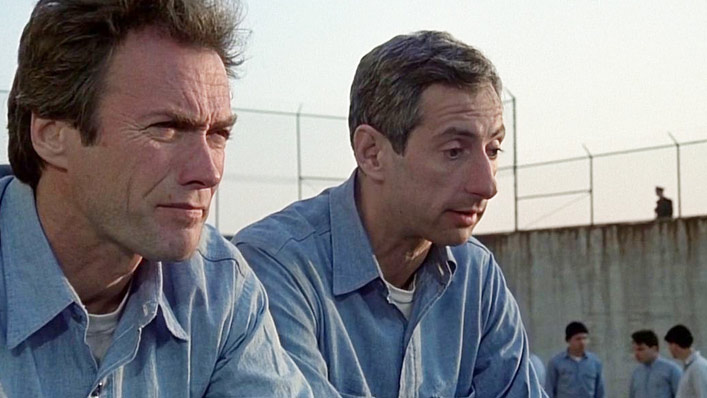 Where to watch
Fans of The Shawshank Redemption will get a kick out of spotting the similarities with Don Siegel's diligently directed bust-out classic from 1979. A characteristically gruff Clint Eastwood plays an inmate who interprets the following line as a challenge: "No-one has ever escaped from Alcatraz and no-one ever will."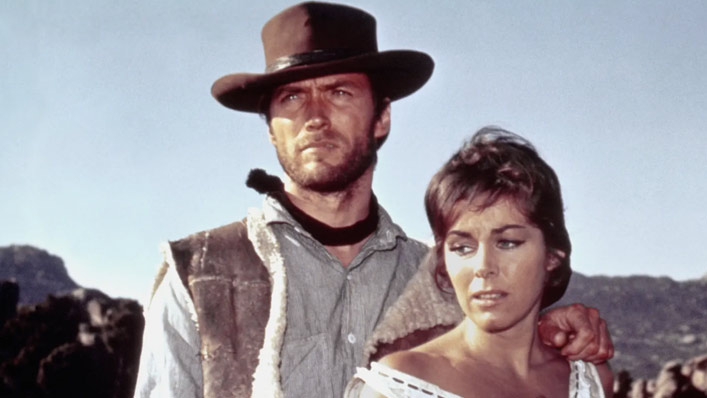 Where to watch
So much style, so much flair. Nobody has ever, or will ever make westerns like Sergio Leone. Clint Eastwood's iconic "Man with No Name" chomped on his first cigar in the Italian auteur's watershed 1974 production, about a gunfighter who thrusts himself into the politics of a Mexican village beset by rival gangs. Ennio Morricone's gooseflesh-raising score adds in no small measure to the film's escalating intensity.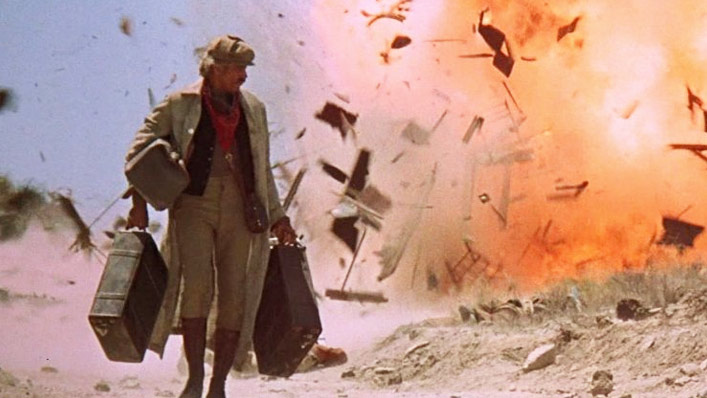 Where to watch
More style, more flair. Leone follows outlaws caught up in the Mexican Revolution of the 1910s, one of whom periodically enunciates the film's alternate title: "Duck, you sucker!" Leone's stop-start style runs the gamut visually, from long shots of large scale battle tableaus to extreme close-ups of eyeballs, nostrils, moustaches. You catch your breath and savour the film's beauty—before it changes gears and slaps you in the face.
Where to watch
Before the intro credits have even rolled, a distraught Bruce Lee is clutching the dirt above his teacher's grave and swearing revenge. The martial arts legend's screen-buckling presence seems to extend past the many baddies he beat up to the structure of the film itself, whipping it into gear. Fist of Fury is one of the more notable (and rewatchable) titles from 70's chopsocky cinema.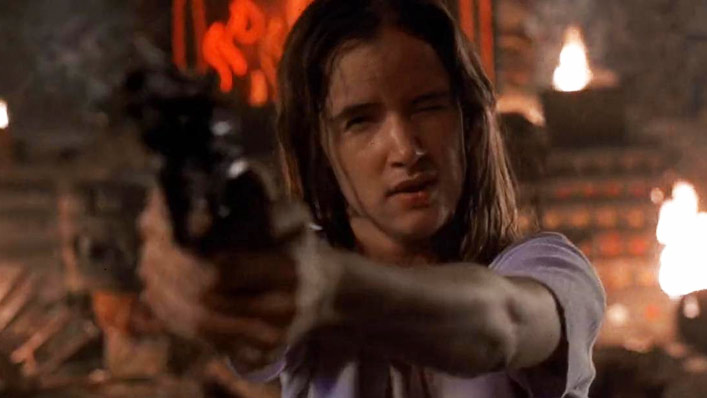 Where to watch
Action movie? Horror movie? Social commentary about the dangers of visiting dive bars? Robert Rodriguez's Tarantino-penned midnight movie conforms to no one genre, that's for damn sure. What begins as an on-the-run kidnap drama flicks switches when George Clooney, Tarantino, Juliette Lewis and co. arrive at said dive bar, which attracts the kind of patrons you expect from a place called The Titty Twister. Splatterific mayhem ensues.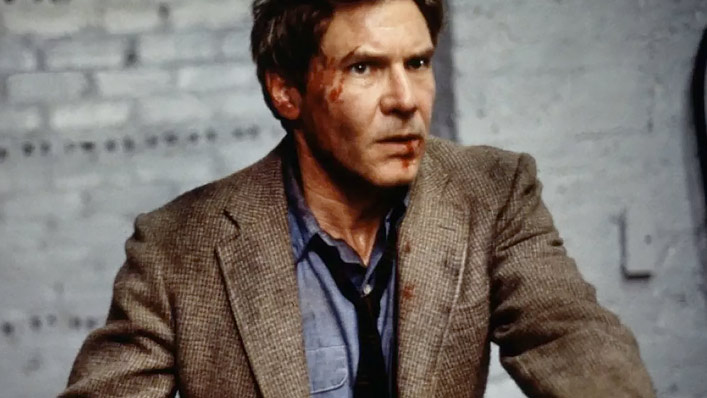 Where to watch
"I did kill my wife." "I don't care!" This simple dialogue exchange doesn't do much on paper, but on screen—pairing Harrison Ford's growl with Tommy Lee Jones' mean country twang—it became a very famous moment from 90s cinema. Ford, wrongly convicted of murder, eludes Jones while figuring out whodunit in a wildly enjoyable chase narrative, loaded with twists and turns.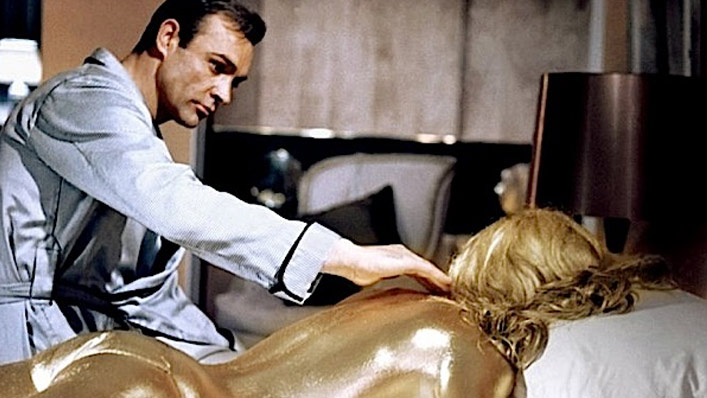 Where to watch
"You expect me to talk?" "No, Mr Bond, I expect you to DIE!" Expect all you like, Mr Goldfinger: you should have used a gun to kill 007 rather than that elaborate death machine. Sean Connery's third outing in the Bond tux (concealed underneath a wetsuit, in this instance) marks one of the franchise's high points, loaded with weird spectacle and memeable situations.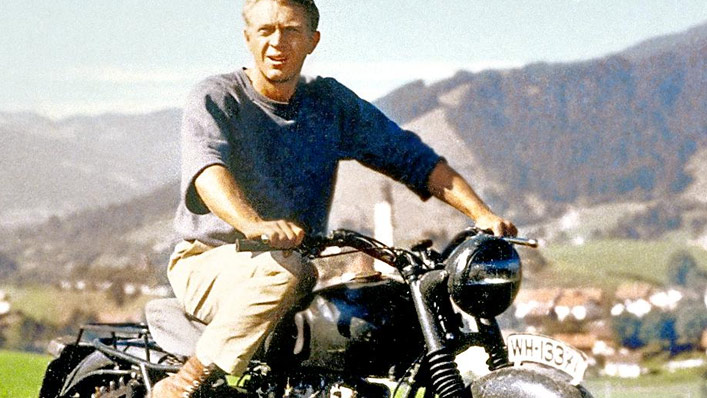 Where to watch
Steve McQueen's motorcycle jump is the most famous moment in a film that says much more about action cinema—i.e. slow burn versus spectacle, patience versus payoff—then it does about war. McQueen, James Garner, Richard Attenborough, Charles Bronson and others play Allied prisoners who break out of a Nazi detention camp. It's long but satisfying.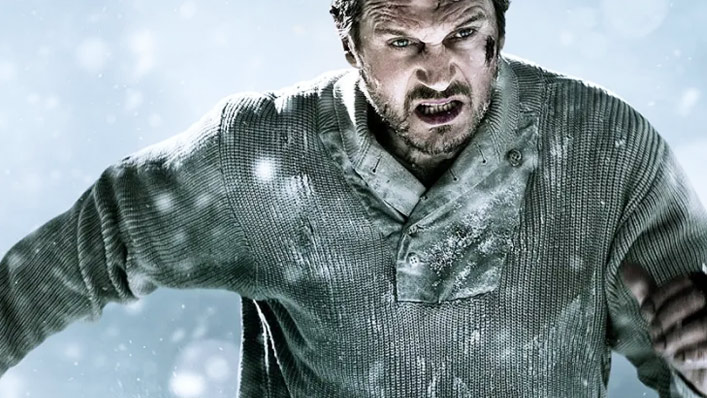 Where to watch
Joe Carnahan's survival-in-the-wilderness film was marketed as an action-packaged Liam Neeson vehicle—but it's much more than that. A plane crash leaves a bunch of men (including Neeson) stranded in icy Canadian no man's land. Horrible creatures attack and people die, but this magnificent movie is fundamentally a rumination on masculinity, delving into topics (such as suicidal ideation) not often explored in multiplex movies. Especially not ones featuring tough guys taping broken glass to their knuckles.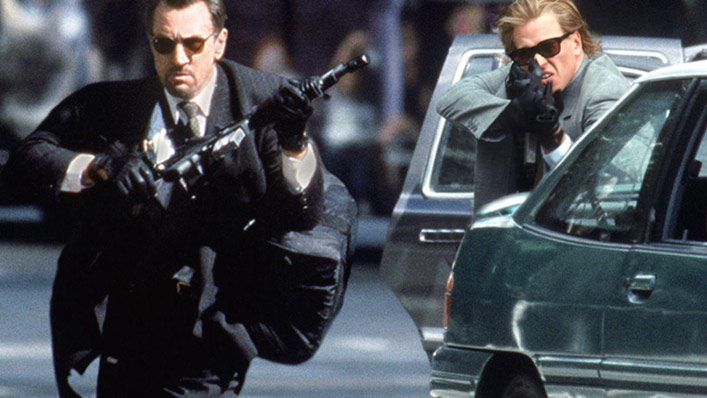 Where to watch
Al Pacino and Robert DeNiro face off as an obsessed cop and a big-time thief in Michael Mann's exalted crime movie set in the concrete jungle of Los Angeles. The director's stop-start momentum switches between bursts of action to simple dialogue exchanges, the most memorable transpiring between the two lead actors in a diner, over a cup of coffee.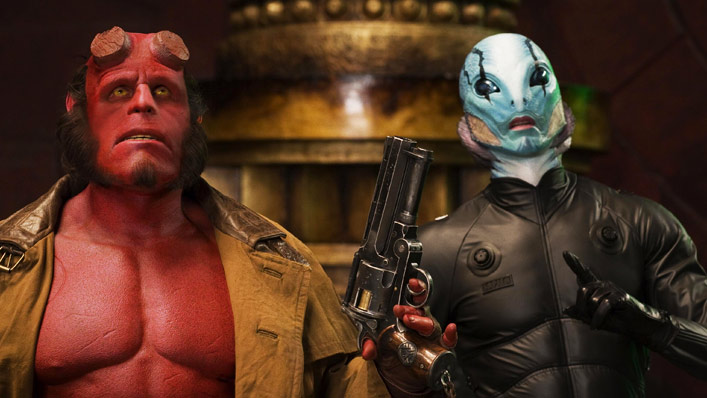 Where to watch
Guillermo del Toro's first two Hellboy movies are more distinct, idiosyncratic and thoughtful than the vast majority of superhero movies. A makeup-caked, tomato-red Ron Perlman stars as a human-like half-demon who is actually one of the good guys, working for an elite team to save humankind from a various terrible threats. The production and set design is out of this world.
Where to watch
Edgar Wright's flair for compact and innovative visual expression provides thrilling narrative economy. The second instalment in his beloved Three Flavours Cornetto Trilogy is a genre-bending, buddy cop comedy about a London police officer (Simon Pegg) relocated to a boring, sleepy village. Boring that is until all those gruesome killings happen. Few filmmakers direct comedy as creatively and interestingly as Wright.
Where to watch
A soviet submarine is heading for the US coast and the yanks aren't happy, believing the defecting commander (Sean Connery) wants to start World War III. If you haven't seen this 1990 classic it's pretty much what you think: lots of flashing dials and sweaty men in confined spaces pushing buttons. But the film escalates tension cleverly; those walls keep closing in, as characters scramble to make important decisions in the heat of the moment.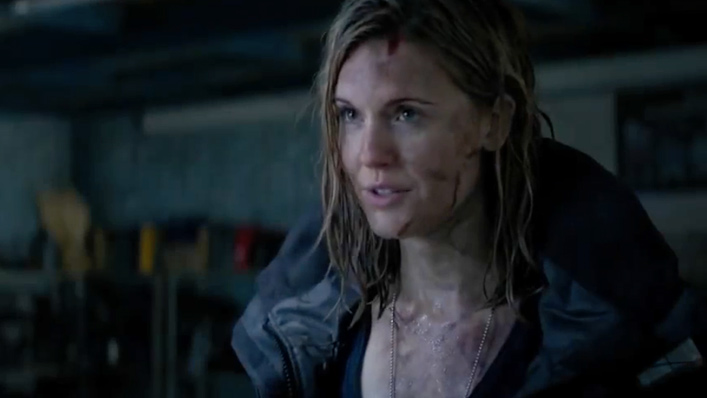 Where to watch
Filmmakers such as Akira Kurosawa and Sergio Leone understood the simple trick of adding industrial fans to blow things around on set, creating movement and intensifying mise-en-scene. This idea is taken to insane new levels in director Rob Cohen's highly under-rated spectacle, in which pretty much everything blows around pretty much all of the time. The action revolves around  robbers who—you guessed it—stage a heist during a hurricane.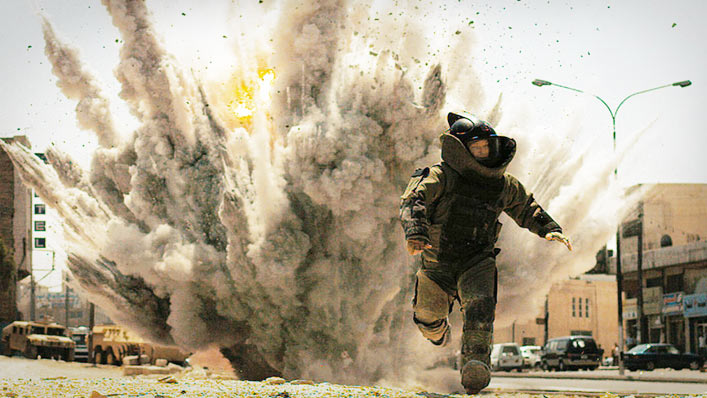 Where to watch
Kathryn Bigelow's Iraq-set war film has a rare kind of panic-inducing energy. If you're a chronic nail biter, expect to gnaw your fingers off. Bigelow focuses on an elite team of bomb diffusers (including Jeremy Renner) and builds a volatile atmosphere, juxtaposing extreme loudness with unsettling quietude.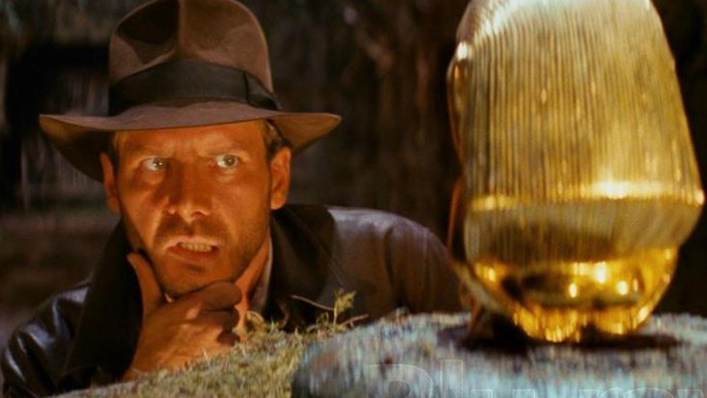 Where to watch
No archeologist will even be cooler than Harrison Ford's fedora-wearing hero, who first cracked the whip in Spielberg's 1981 high adventure, which arrived choc-full of set pieces and seemingly insurmountable challenges. Chasing the Ark of the Covenant, Ford barely breaks a sweat when dealing with occupational hazards synonymous with his line of work—i.e. pesky Nazis and booby-trapped ancient locations.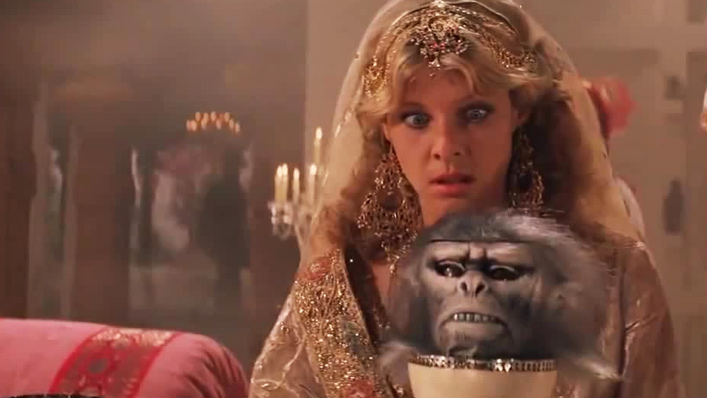 Where to watch
The energy of the first Indy sequel doesn't let up for more than 20 glorious minutes, marking one of action cinema's best paced intros—starting with poison drinking at a Chinese restaurant and culminating in navigating rapids in a Hilalyan river. The adventuring archeologist now has a sidekick (Quan Ke Huy) and a love interest, memorably played by Kate Capshaw.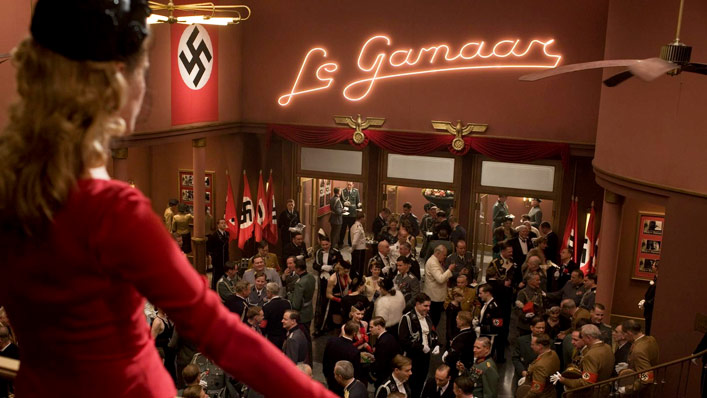 Where to watch
It begins with vintage monologues from Christoph Waltz and culminates with an explode-a-palooza of historical revisionism, the cinema itself the very venue for the demise of Adolf Hitler. Tarantino's penchant for pop-art cinephilia is on full delirious display, sprucing up a stop-start narrative about—as Brad Pitt so eloquently puts it—"killin' Nazis."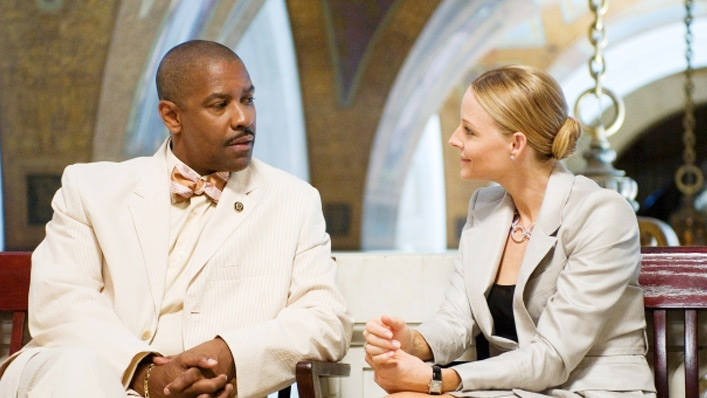 Where to watch
The bank heist movie has been cut up and rearranged a thousand times, but Spike Lee makes it feel fresh—morphing the premise with a whodunit, a whydunit, and even a what-did-they-dun. Clive Owen plays the lead robber, opposite Denzil Washington's police detective and Jodie Foster's power broker. Russell Gewirtz's very smart, two-step-ahead screenplay is thrillingly configured.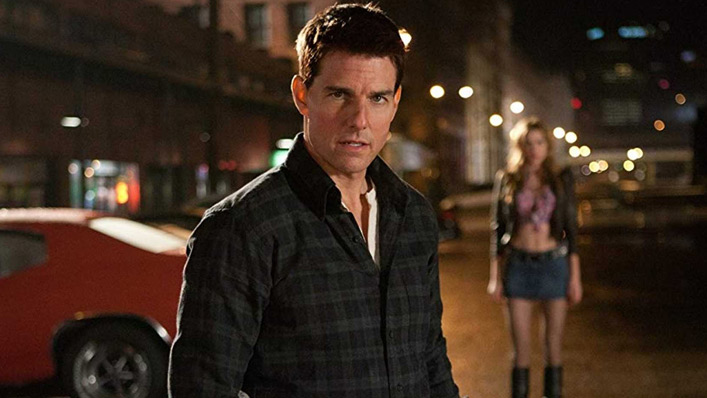 Where to watch
"Did I need a knife in Siberia?" That is the showstopping line in Jack Reacher, hissed by a very creepy, very shit-eating Werner Herzog, playing a former political prisoner cum villain. Tom Cruise is leading man, in fine form as a quick-thinking tough guy thrust into a tangled plotline involving crimes, conspiracies and creepy old Herzog. Generic but rewarding.
Where to watch
The shark catchers in Steven Spielberg's iconic creature feature famously needed a bigger boat. The film itself—a thrillingly suspenseful blockbuster—shifted the foundation of multiplex cinema, ushering in a new era of tentpole spectacles. The film's unsubtle messages have contemporary relevance, about heeding the advice of public health experts.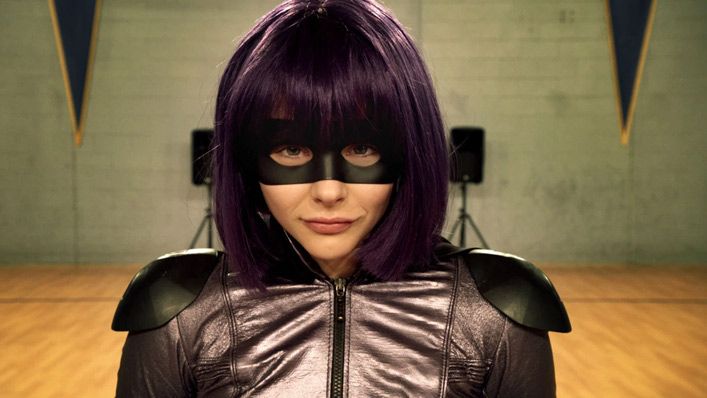 Where to watch
Existing in a weird hyper reality where real superheroes exist—sort of—alongside undies-on-the-outside comic book characters, a high school student and YouTuber (Aaron Taylor-Johnson) decides to don a wetsuit and fight crime, with humorous and brutal consequences. A heady blend of action, exploitation, postmodernism.
Where to watch
Uma Thurman, such a terrific presence in one of her vintage roles, made good on her pledge: she killed Bill. Tarantino delivers heavy action and violent purges offset by long, rambling, pop culture-referencing monologues. The auteur is clearly high on the genre fumes he's inhaling—from chopsocky movies to spaghetti westerns. We wouldn't have it any other way. Volume two is superior to volume one.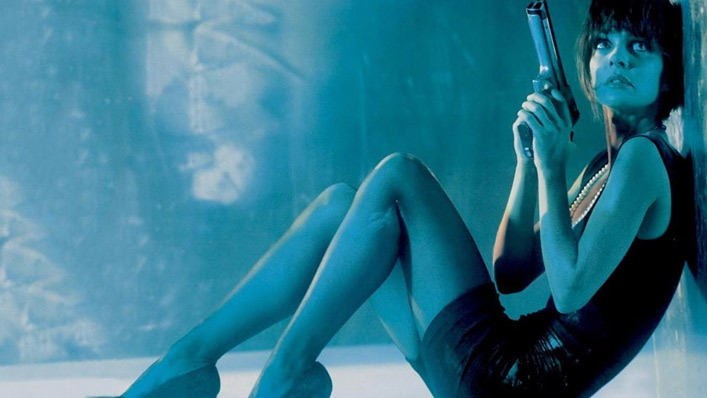 Where to watch
An influential film in the genre of the hardboiled assassin pic, Anne Parillaud is a force to be reckoned with (or avoided at all costs), playing a violent and psychotic drug addict who the government trains up to be an elite killer. Parillaud's face-pelting presence comes on like a clap of thunder, a roar from the gods, a devil in a black dress.
Where to watch
There is a great sense of largesse from the very beginning of Michael Mann's lushly staged and decadently shot end-of-an-era epic—filled with yelling men, hurled axes and rousing music. The titular people, one of whom is played by Daniel Day-Lewis, set out to rescue British colonialists but get caught up in the French and Indian war. Scope and scale impresses more than the personal dramas.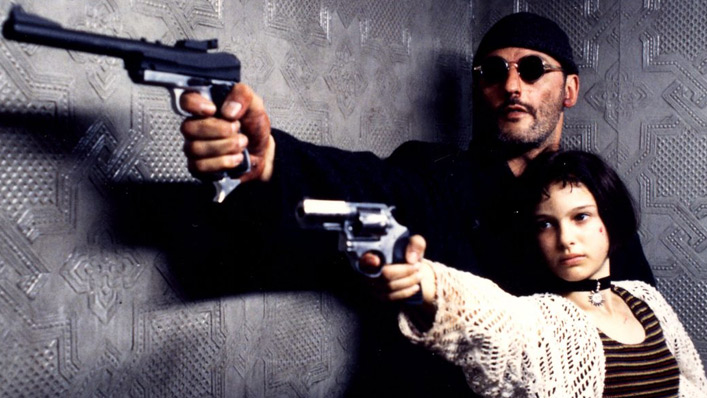 Where to watch
A 13-year-old Natalie Portman, who had great presence even at this young age, stars opposite a cucumber-cool Jean Reno in Luc Besson's morally tricky film about a professional assassin who reassesses his lot in life. Like many of Besson's films, it rallies against the tyranny of the state while gorging on violence. Boilerplate, but distinctly Bessonian.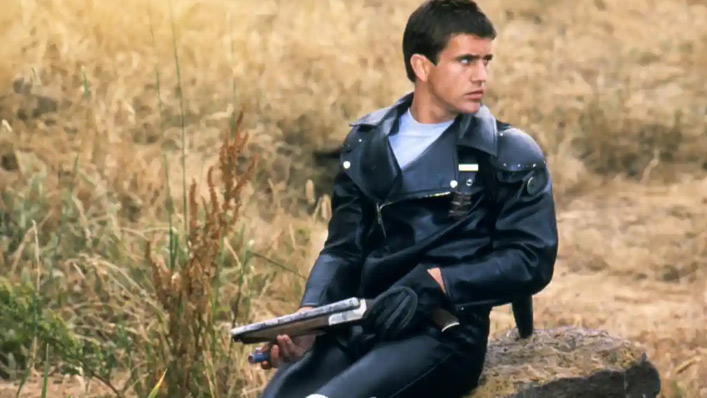 Where to watch
In 1979 Mel Gibson stomped down the highway for the first time as Max Rockatansky—and action cinema was never quite the same. Given the subsequent Mad Max films, George Miller's hell-raising debut is now an origins story, detailing the Road Warrior's tragic baptism by fire. The film has lost none of its dark magic; watching it is like sticking your head out the window of a fast moving car.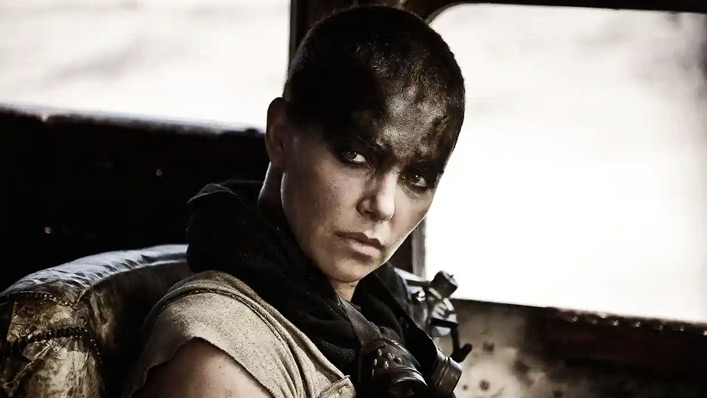 Where to watch
The pace of George Miller's third Mad Max sequel is beyond frenetic: a sonic-speed symphony of combustion that roars out of the gates and never slows down. Tom Hardy defies expectations, bringing Max Rockatanksy into the 21st century. But Charlie Theron steals the show as Imperator Furiosa, spearheading a story about the world's greatest u-turn.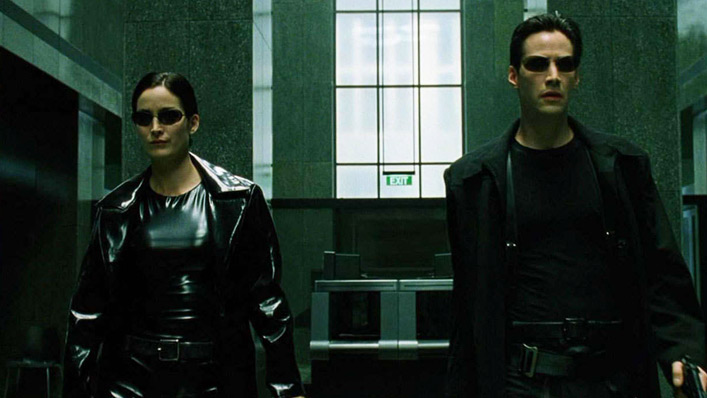 Where to watch
The Wachowski siblings' sci-fi blockbuster needs no introduction; labels like "classic" do not come close to doing it justice. Keanu Reeves snapped out of ordinary life to fulfill a Christ-like call to arms, taking on the gods of the computer program dictating our lives. The 'bullet time' sequences inspired countless copies, although attempting to trace the impact of this film is folly. A genuine phenomenon.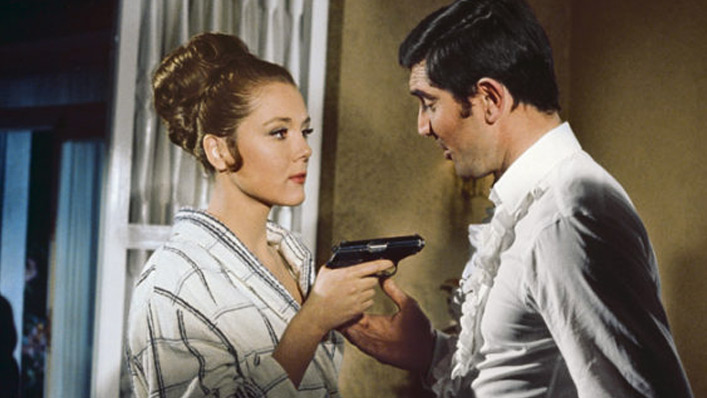 Where to watch
In his first and only Bond performance, Australian George Lazenby takes on a Manchurian Candidate style brainwashing plot intended to spread bacteriological warfare across the world. Beginning with Bond saving a woman from suicide and culminating with the murder of 007's wife, returning him to singledom forevermore, Peter Hunt's film acheives a melancholic power unmatched in the 007verse.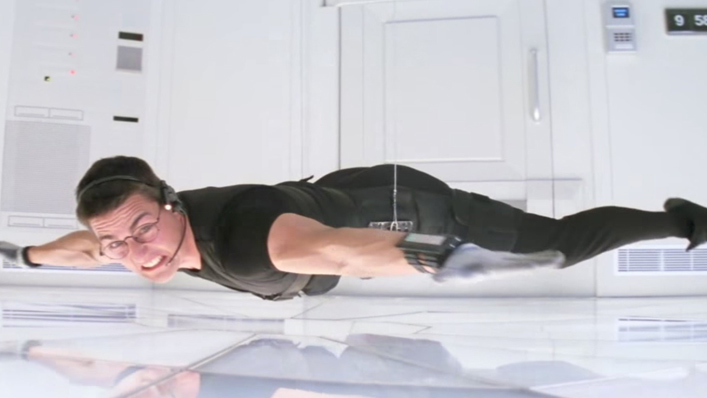 Where to watch
Who could forget Tom Cruise  descending upside-down into a high-tech vault, catching a bead of sweat in the nick of time? The first Mission: Impossible movie has an endearing old school feel to it, and a fun sense of problem solving: the idea of taking something impossible, then making it improbable, then making it doable. Standout set pieces include an exploderific chase on top of a moving train. Red light, green light!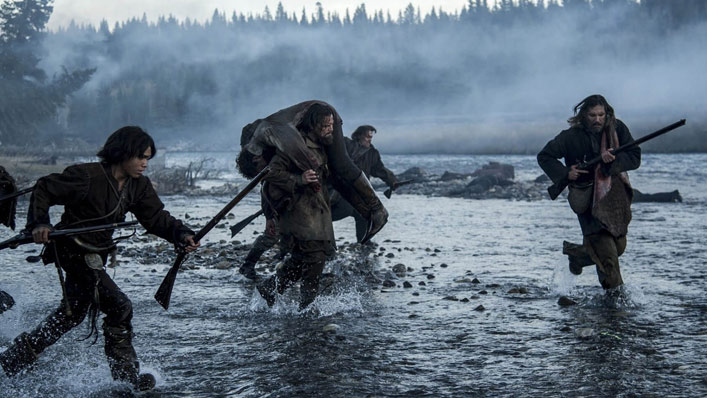 Where to watch
Alejandro González Iñárritu directs a beautifully shot hybrid of hardboiled action-revenge pic, survival in the wilderness thriller and wintry neo-western. Beaten like a piñata plus slashed, mauled, frozen, lacerated, buried alive and flung off a cliff, Leonardo DiCaprio limps across the country chasing Tom Hardy. Unpleasant for him; thrilling for us.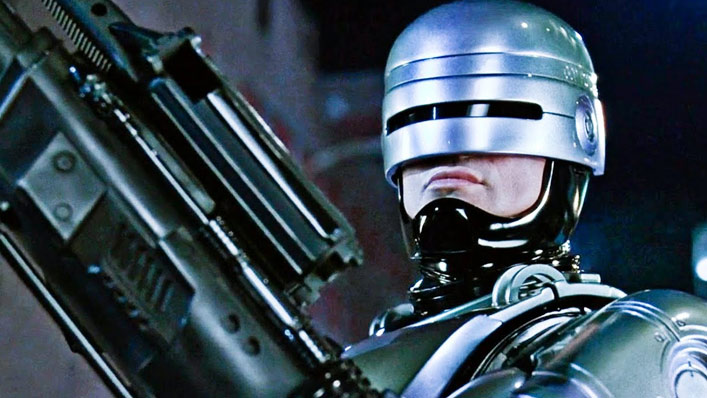 Where to watch
The year 1987 marked the beginning of a particularly good run from Paul Verhoeven: Robocop then Total Recall then Basic Instinct. Peter Weller plays a slain police officer resurrected as the titular cyborg, prompting a blamfest of action scenes that still feel fresh. The satirical elements have even more currency today, given society is further down the line of artificial intelligence and robotic engineering.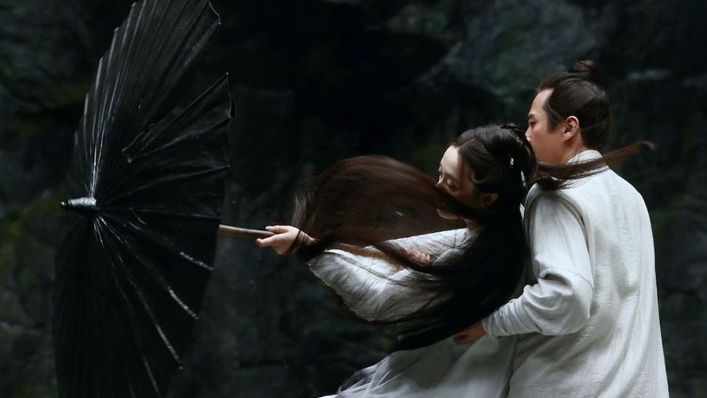 Where to watch
Chinese director Zhang Yimou's extraordinary epic is visually unforgettable: filmed in colour but filled with monochrome sets and costumes, which pronounce the actors' skin and hair. The narrative involves the actions of a petulant king and the existence of doppelgangers, or 'shadows'. Dialogue exchanges in corridors of power bookend the film, with spectacular battle scenes in the middle.
Where to watch
The words "Benicio del Toro" and "Mexican drug cartel movie" go together like a horse and carriage. The actor's sleepy menace is on fine display in Denis Villeneuve's dark story about dodgy cops, moral quandaries and Emily Blunt trying to make sense of it all as an FBI agent. Blunt has a lessy showy role but is a commanding anchor.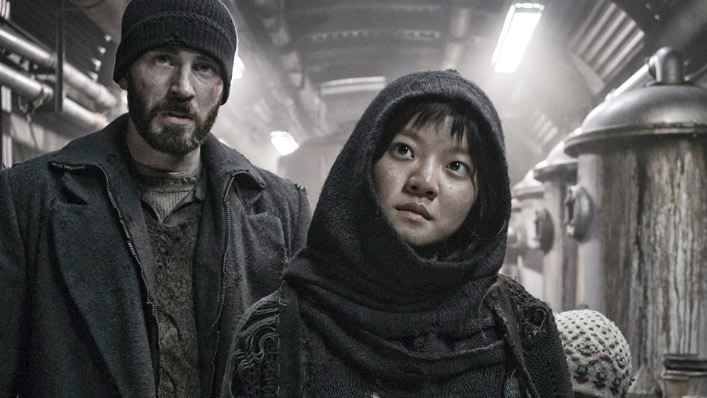 Where to watch
A train whizzing around a dystopian, climate change-devastated future world becomes a vehicle for class allegory in Bong Joon-ho's grunt-packed English language debut. Instead of extreme inequality being represented in vertical spatial arrangements (like in Fritz Lang's classic Metropolis) it's horizontal, with Chris Evans—relegated to the impoverished back of the train—mounting an uprising and violently pushing forward to the front.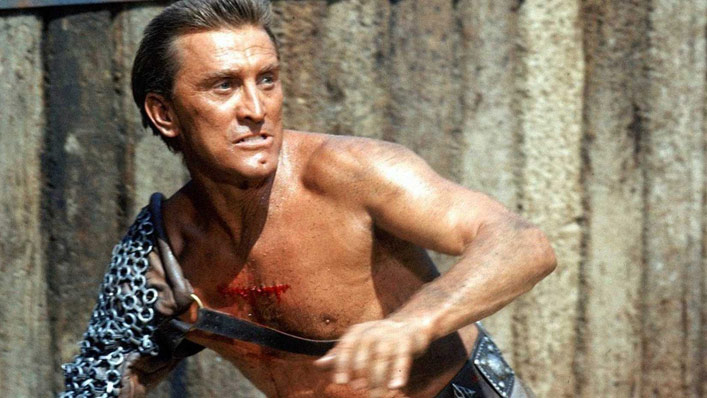 Where to watch
He's Spartacus. No he's Spartacus. No he's Spartacus. THEY'RE ALL SPARTACUS! Stanley Kubrick's swords-and-sandals epic, starring Kirk Douglas as a gladiator-type alpha male who leads a slave uprising, was memeable way before that word existed. Old timey action scenes remain captivating today, the director showcasing long panoramas then swooping into ground moments of visceral action—with marching soldiers and clanging swords a-plenty.
Where to watch
Not an origins film, but a film about the myth of origins. This restlessly inventive visual cocktail depicts a multiverse of realities, each harbouring a different version of the titular superhero—and each painted with a distinct aesthetic. The adhesive binding these universes together is the eponymous web-slinger, who saves the world from a super-gangster with a little help from his friends (or as the case may be, from different versions of himself).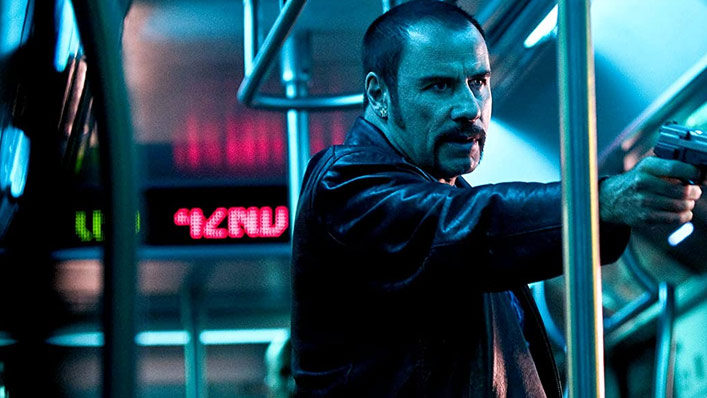 Where to watch
Tony Scott was always going to frantically remake Joseph Sargent's train-trip-from-hell classic, destroying the original's visual grace. However an angrier aesthetic and a pulse-pounding pace brings a suitably stressful approach to the story of a bunch of crims (led by John Travolta) hijacking an NYC subway car. Denzel Washington rises to the challenge as an average guy dispatcher experiencing a rather…difficult day at work.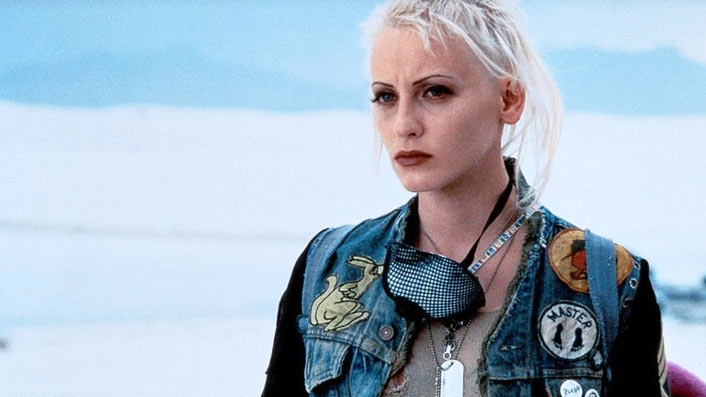 Where to watch
This is admittedly a bad movie but it's GOOD bad: a late night guilty pleasure. The hero Rachel Buck (Lori Petty) is at the centre of a Mad Maxian plot involving a desert wasteland and a despot controlling water resources. What Tank Girl lacks in brains it makes up for with style – sporting a fetching steampunk production design and the kind of visual playfulness sadly absent from contemporary comic book movies.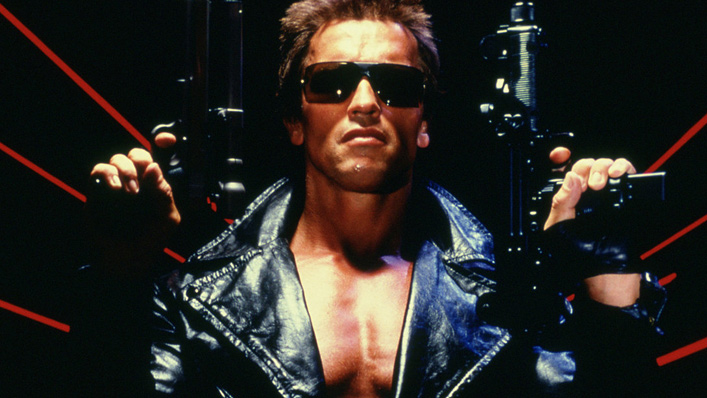 Where to watch
Recruiting Arnold Schwarzenegger to play an emotionless cyborg was a stroke of genius, insulating the beefy star from allegations of being wooden. He/it is sent from the future to kill a young woman (Linda Hamilton) who will give birth to a post-apocalyptic hero. James Cameron's cold-blooded direction cranks the tension to 11, wringing scope, wit and big ideas from a monster movie premise.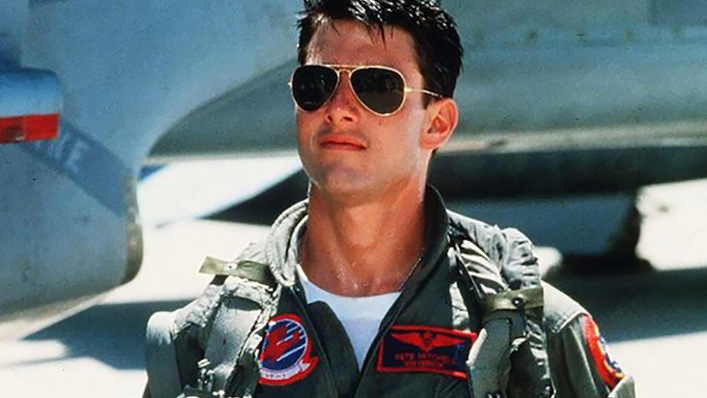 Where to watch
Few films encapsulate the sheer excessiveness of high concept 80s Hollywood more than this gargantuan spectacle about a hotshot navy pilot (Tom Cruise) competing with another hotshot pilot (Val Kilmer) for the titular status. It's a simple movie with a plotline you could summarise on the back of a matchbox—but also a big, heavy, audaciously directed and completely preposterous pageant.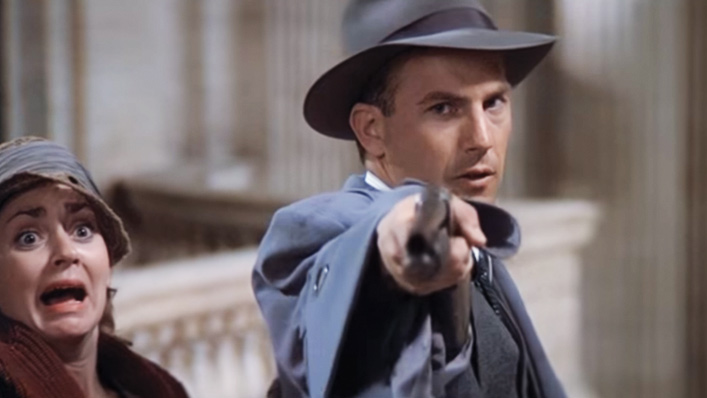 Where to watch
Kevin Costner plays a young treasury agent battling to end Al Capone's reign of terror in Prohibition-era Chicago. Brian DePalma's well-staged action scenes include a train station-set homage to Battleship Potemkin's famous Odessa Steps sequence. A lot of blokey talent come together in fine form—including David Mamet as screenwriter, Ennio Morricone as composer and a cast including Coster, Sean Connery, Robert DeNiro and Andy Garcia.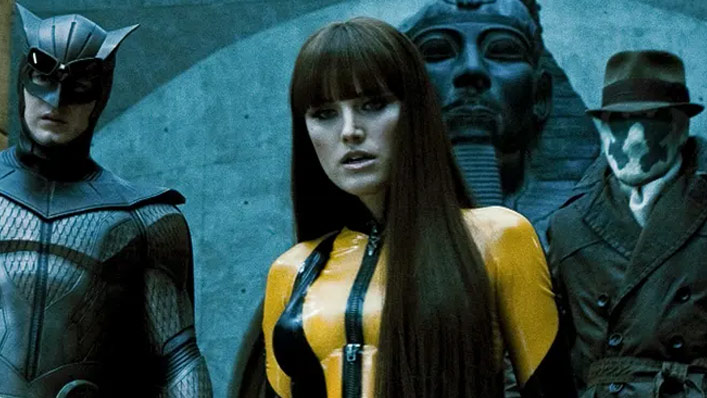 Where to watch
Zack Snyder's terrific adaptation of the seminal graphic novel contains the best scene from any superhero movie or TV show ever made: an exhilarating five-and-a-half-minute opening montage set to the tune of The Times They Are A-Changin'. Former superheroes are mysteriously dropping dead and this, naturally, is inked to a diabolical plot to take over the world.