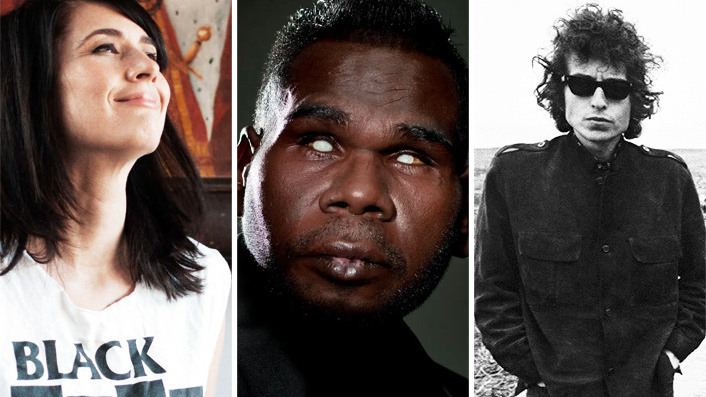 The 10 best music documentaries so far in the 21st century

---
Name a musician or band and it's likely a documentary has been made either about them or starring them. 2020 has seen several including The Bee Gees: How Can You Mend a Broken Heart, David Byrne's American Utopia, Beastie Boys Story, Miss Americana and Bruce Springsteen's Letter To You. The list goes on.
Also sizeable and significant: the number of exceptional documentaries about singers and groups released just this century alone. From this pile, we've picked the 10 best.
Winner of the 2004 Sundance Film Festival Documentary Grand Jury Prize, Dig! splits its focus between two US bands: The Dandy Warhols and The Brian Jonestown Massacre. While both acts' careers continued long after the film, writer/director Ondi Timoner charts their ups and downs to that point—including the rivalries between frontmen Courtney Taylor-Taylor and Anton Newcombe, and the artistic and commercial realities of their chosen business. This is a warts-and-all portrait, as well as a fascinatingly unflinching documentary.
Martin Scorsese's contribution to the music documentary genre is as significant as his contribution to the gangster genre—the former including not one but two films about Bob Dylan. 2019's Rolling Thunder Revue: A Bob Dylan Story by Martin Scorsese is pipped by 2005's Peabody Award-winning No Direction Home: Bob Dylan, though. Although understandably celebratory, the dense and detailed 208 minute doco is no mere exercise in hero worship, stepping through Dylan's life, career and impact with a filmmaker rather than a fan's eye.
While 2020's Beastie Boys Story tells just that—the group's story—2006's Awesome; I Fuckin' Shot That is a concert documentary with a difference, thanks to a simple but ingenious idea. Directed by the late Adam Yauch under his pseudonym of Nathaniel Hörnblowér, the film's footage stems from 50 camcorders given to audience members to record a Beasties' concert in Madison Square Garden in 2004. The result: an on-the-ground, real-time, immersively shaky and chaotic perspective (or 50 of them, to be exact) that captures the feeling of being there like no other concert doco.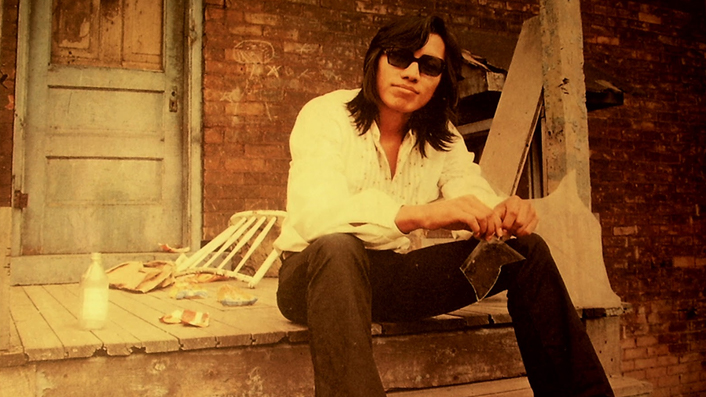 When audiences sat down to watch Searching for Sugar Man in 2012, it's likely they had heard the song that gives the documentary its title—even if they didn't know who was behind it. After finishing the film, Sixto Rodriguez's name was on every viewer's lips, and his story was etched into their brains. Winning both a BAFTA and Oscar for Best Documentary, Malik Bendjelloul's film plays out like an investigation, as two fans sift through the rumours about Rodriguez's supposed demise. This is the type of tale that can only be true—and it's gripping during every single second.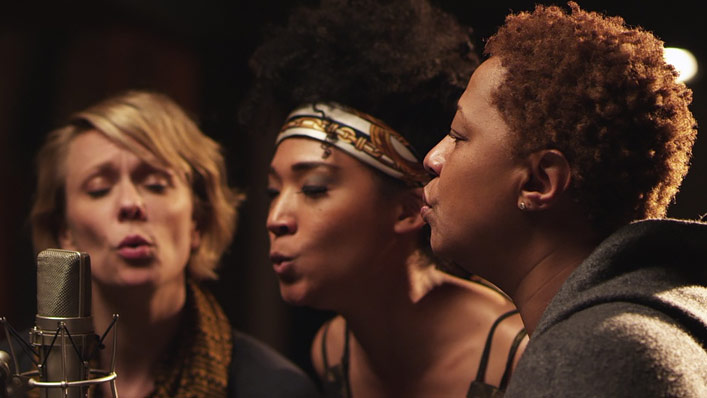 A number of famous faces feature in 20 Feet From Stardom, including Mick Jagger, Bette Midler, Bruce Springsteen and Sting. This film isn't about them, though. Rather, Morgan Neville's Oscar-winning documentary focuses on backup singers Darlene Love, Judith Hill, Merry Clayton, Lisa Fischer, Tata Vega and Jo Lawry, all of whom were instrumental in making some of the biggest music hits ever recorded. They're the women who literally stood behind the stars, experiencing quite the rollercoaster of a career. 20 Feet From Stardom captures their stories in illuminating detail.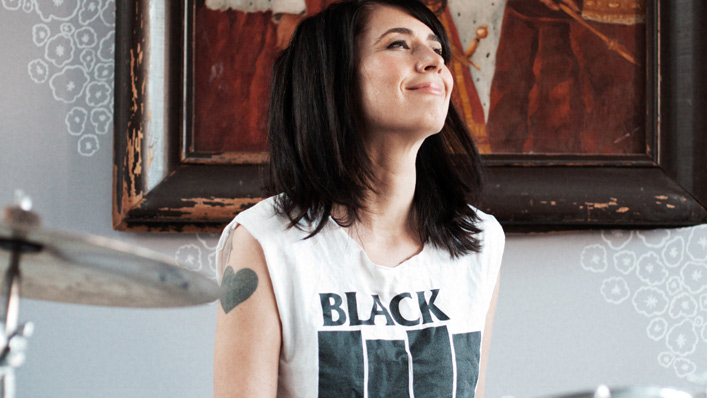 If filmmaker Sini Anderson had made a documentary about Bikini Kill and Le Tigre's Kathleen Hanna a decade earlier than The Punk Singer's 2013 release, it still would've relayed a rich account of a riot grrrl pioneer, musician and feminist activist, as well as the movement she's synonymous with. Indeed, a doco could highlight Hanna's musical and activist impact alone, and be bursting at the seams with details—as The Punk Singer is when that's its focus. But this intimate portrait also delves into Hanna's personal story in a candid and touching way, including her health battles, while always pushing her determination to the front.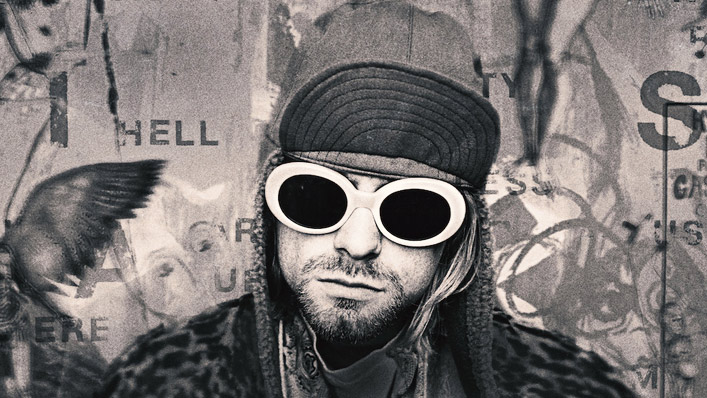 More than two decades after the Nirvana frontman's death, Kurt Cobain: Montage of Heck takes viewers into his head—via his journals, artwork, home movies, songbooks, audio montages, demos and a treasure trove of other archival material. There's nothing quite like experiencing an artist's story in their own voice, filmmaker Brett Morgen feeling the weight of that journey in this supremely intimate and affecting film. The usual biographical details are covered but, as the sparing use of Nirvana's live performances helps emphasise, Cobain's unfettered words and thoughts are the star of the show.
Nina Simone's life and career can and should inspire a swathe of documentaries. Indeed, whether you're a long-term fan or a newcomer to the singer's story, the Oscar-nominated What Happened, Miss Simone? will leave you wanting more. That's not a criticism of this film, but rather a recognition of how director Liz Garbus wrangles a wealth of information (and an array of exceptional concert footage) into one urgent, rich and complex feature. Even though one movie alone will never be able to capture Simone's essence, or even answer this doco's titular question.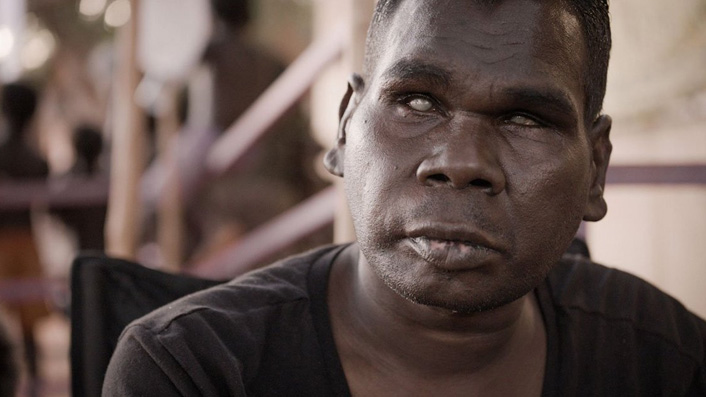 Not a second is wasted in Paul Damien Williams' documentary about Indigenous Australian musician Geoffrey Gurrumul Yunupingu, which premiered just weeks after the acclaimed artist's death. But its best moments don't simply tell the tale of a man who was born blind on Elcho Island, joined Yothu Yindi as a teen and made an impact as a solo artist singing in Yolŋu languages the world over. The film does that, with ample information to initiate the unacquainted; however Williams smartly realises that letting viewers soak in Gurrumul's presence, hear his music and watch him do what he does best is his trump card.
What do Bob Dylan, Beastie Boys and David Byrne have in common? They each have multiple great documentaries to their name. In Byrne's case, he's now the star of two of the best concert docos ever, with American Utopia joining Stop Making Sense as knockout entries in the genre. In American Utopia, Spike Lee films Byrne's live show of the same title, which is a feat of music, contemplation and choreography—thanks to the striking wire-free setup deployed by the performers. Lee captures its charms and joy with masterful dynamism and flair.