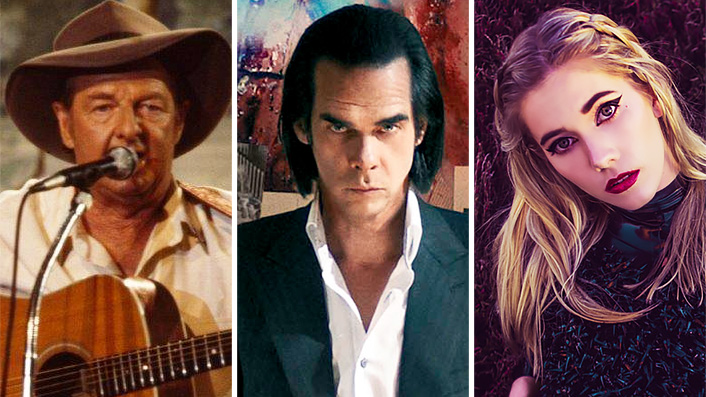 The 10 best Australian music documentaries of all time

---
Slim & I (now playing in cinemas) explores the career of Joy McKean, who is known as Australia's 'Queen of country music'. It is the latest in a long line of documentaries about great Australian musicians. Critic Travis Johnson picks the 10 best.

Slim & I, the new documentary from acclaimed Australian director Kriv Stenders (Red Dog, Danger Close), chronicles the life of Australian country music legend Slim Dusty through his relationship with his wife, Joy.
Spearheaded by Slim and Joyce's grandson, James Arneson, the film uses a wealth of archival footage to provide an intimate look at one of Australian music's true luminaries.
See also
* All movies now playing in cinemas
* All new streaming movies & series
But it's not the only one! Australia has a rich musical history, and a wealth of filmmakers keen to pin it down for posterity (all else aside, a lot of great Australian directors cut their teeth on music videos).
So if Slim & I has got you curious, or you just want a hard-rockin' helping of Aussie music history, you could do a lot worse than point yourself towards…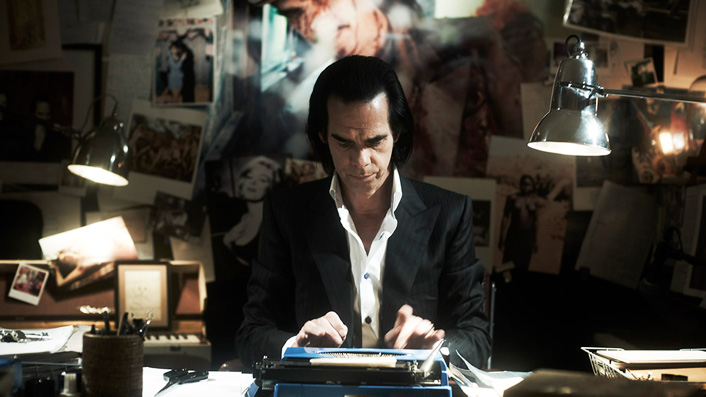 A purposefully self-mythologising and semi-ficitonalised look at 24 hours in the life of Nick Cave. Cave, pretty used to putting on a persona for performance by now, plays a version of himself that may share certain characteristics with the genuine article. But ultimately this is another performance piece, with Cave carefully constructing a public face threaded through with glimpses of authentic humanity, which may be an attempt at genuine communication—or may be there to shore up the legend. See Andrew Dominik's Once More with Feeling (2016) for another angle on the multifaceted murder balladeer.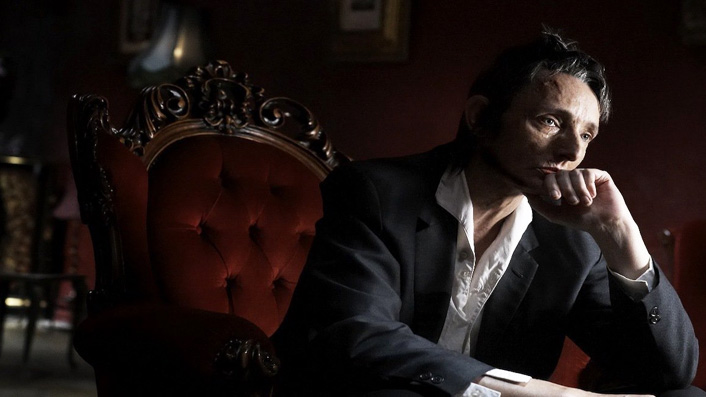 Lynn-Maree Milburn (In Bob We Trust) and Richard Lowenstein (Dogs in Space) look at the life of Roland S. Howard, one time Boy Next Door and Birthday Party member, who jumped ship rather than become a Bad Seed.
Sign up for Flicks updates
While former bandmate Nick Cave became a cultural icon, Howard carved out a more eclectic and experimental career for himself before dying of liver cancer in 1999 at the age of 50. Autoluminescent feels like being inducted into a secret society bound by the knowledge that Howard, although revered by fellow musos, never got the public acclaim he so clearly deserved.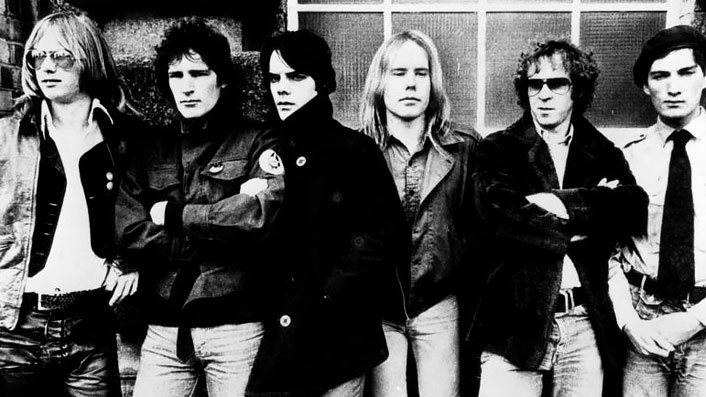 Jonathan Sequeira's uncompromising look at seminal Sydney punk outfit Radio Birdman, who took a love of proto-punks like The Stooges and used it to power a whole music scene built around their own anarchic, energetic performances. There's plenty of dirt in this one, too—while mainstays Rob Younger and Deniz Tek seem happy to reform the band every few years or so, a host of former members are on hand to air grievances, making this one as far from a print-the-legend stab at posterity as possible.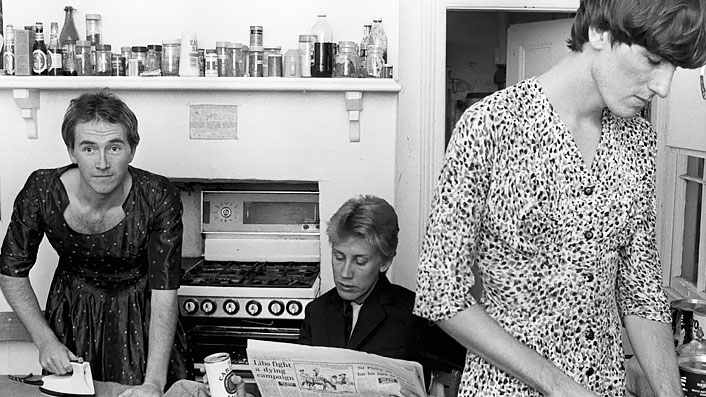 Slim & I director Kriv Stenders wears his heart on his sleeve with this loving tribute to the creative partnership between Robert Forster and Grant McLennan, whose musical chemistry earned Brisbane indie-rockers The Go-Betweens a small but fervently devoted audience. Among that audience are plenty of stars that feature elsewhere on this list, including Nick Cave and Paul Kelly, who show up to song the band's praises, while Stenders invests the long arc of the group's with a real sense of pathos and poetry.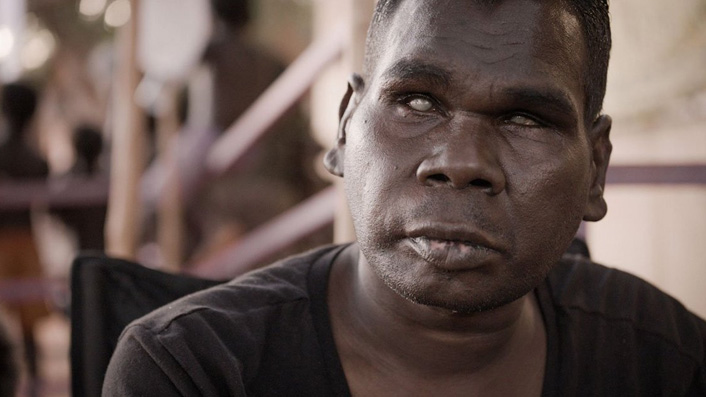 Blind Yolngu musician Geoffrey Gurrumul Yunupingu balances living a traditional life with his rapid ascendancy in the music world as his sheer poetic talent and musicianship wins him admirers around the world. While the music is, of course, incredible, it's the contrasts that the film encompasses that really strike a chord, with Gurrumul playing for Obama in one scene, hunting on his own country in another.
Director Paul Damien Williams asks us to imagine these seemingly irreconcilable contrasts from Gurrumul's perspective, and by extension ponder the ongoing difficulties presented to Indigenous Australians by even the most well-meaning elements of settler culture.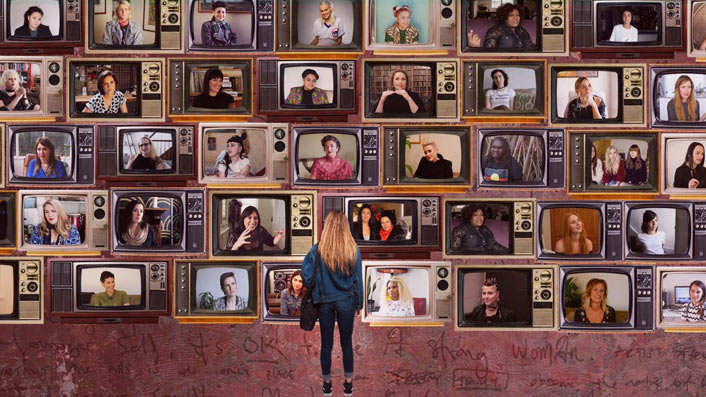 Developing from a photography exhibition of the same name, Her Sound, Her Story sees filmmakers Claudia Sangiorgi Dalimore and Michelle Grace Hunder engage with some of the most important woman musicians in the country on the challenges they've faced carving out a place in the still overwhelmingly male-dominated Australian music industry. While the other films here are biographical (and occasionally hagiographical), this one is squarely political and sociological, with the likes of Kylie Minogue, Christine Anu, Tina Arena, Kate Ceberano, Missy Higgins, Katie Noonan, Ecca Vandal, Julia Stone and more telling war stories that'll leave you in no doubt about how far we still have to go.
A warts-and-all, fly-on-the-wall look at gigging Perth punks Screwtop Detonators as they embark on a whirlwind US tour that was supposed to catapult them to the next level, only for it all to come crashing down around their ears. Director Mat de Koening started collating the footage that would become Meal Tickets when he was at high school with the band. The resultant film spans some 12 years, resulting in an unusually expansive look at the lifespan of a band who—although they never troubled the ARIAs—are representative of the passionate rank and file of the entire Australian music industry.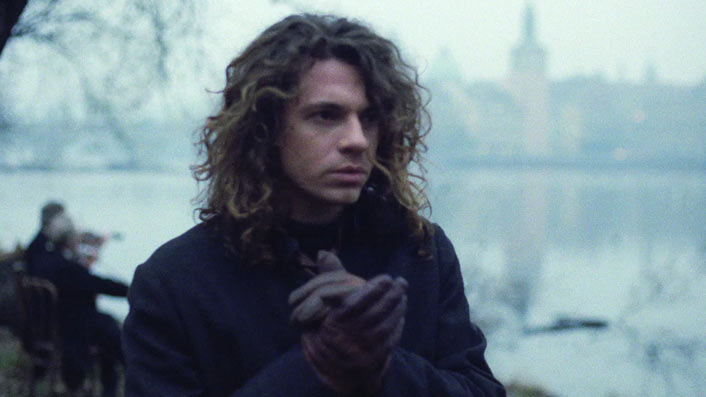 Director Richard Lowenstein again pays post-mortem respect to a musical icon with this look at the life and career of his Dogs in Space star, Michael Hutchence. Lowenstein's personal and professional relationship with the late INXS frontman, who passed in 1997, allows for incredible access to both interview subjects and archival footage, the resulting film managing to split the difference between painting a picture of a mercurial and undeniably brilliant talent, and giving insight into a tortured and somewhat lonely artist whose career and life were cut tragically short.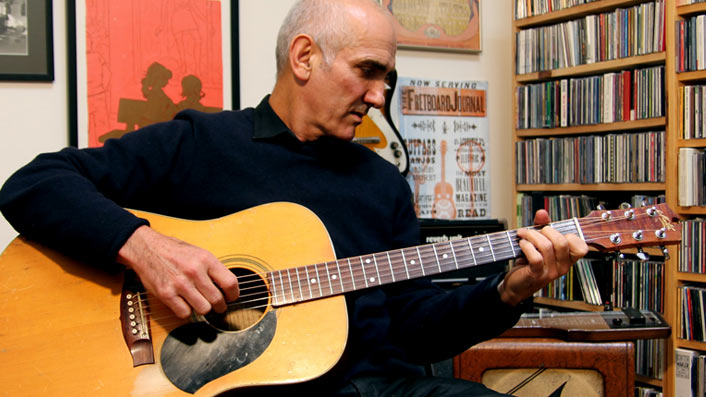 An in-depth and unusually open account of the life of Australia's working class poet laureate from director Ian Darling (The Final Quarter). Encompassing the entire span of Kelly's life and career (350+ songs and counting), the film tends a little towards the laudatory. And Kelly's humble, salt-of-the-earth demeanour means than those looking for an excess of scandal are going to come away disappointed, a little early 80s heroin and the odd bit of bed-hopping aside. Still, those are hardly marks against canonization in the Australian music pantheon, of which Kelly remains a leading light.
A rather delightful look back at the iconic '90s weekend morning music and variety show, which ably demonstrates that things have gotten more than a little staid in free-to-air TV land since hosts Dylan Lewis and Jane Gazzo ruled the roost. The anarchic, anything-can-happen energy is palpable, and plenty of veteran guests, including Frenzal Rhomb, Custard, Jedediah and more, swing by to assure us that—yes—it was just as weird and wild behind the scenes as in front of the camera. Worth it for The John Spencer Blues Explosion alone.