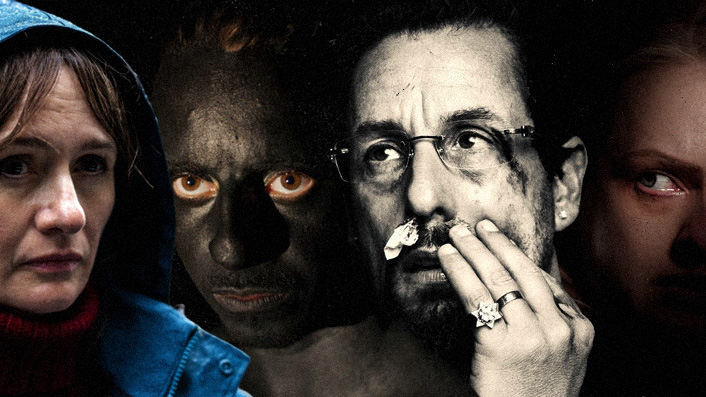 The 10 best movies so far in 2020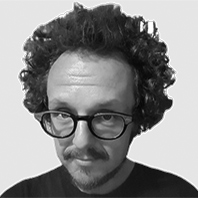 ---
Critic Luke Buckmaster picks the 10 best movies so far in 2020, which has been a strange year for cinema and streaming—and a strange year full stop.

Intense grey clouds have hovered above this terrible year since the beginning of it—when catastrophic climate change-exacerbated bushfires raged across Australia. You don't need me to tell you that since then, 2020 hasn't exactly become more pleasant or accommodating.
See also:
* All new streaming movies & series
* All movies currently playing in cinemas
It feels morbidly appropriate, then, that the best films released so far this year are a dark bunch—telling tales of doomed lovers, violent legends, institutionalized injustice and mind-mangling ailments. To qualify for this list, the titles in question required an Australian theatrical or straight-to-streaming release some time in 2020.
I've missed a few notable-looking films (such as Waves, Babyteeth and The Personal History of David Copperfield) which I will catch up on soon. Maybe, hopefully, the list below gives you a few to catch up on too. In no particular order, they are…
Where to watch
The no-frills title of Melina Matsoukas' hard-hitting foot-to-the-floor road movie may be a nod to other famous examples in the couple-on-the-run genre, i.e. Bonnie and Clyde and Thelma & Louise. Those films ended in a torrent of bullets and a car sailing off a cliff respectively, which doesn't bode well for the prospects of Slim (Daniel Kaluuya) and Queen (Jodie Turner-Smith)—though the point is that they were doomed from the start.
On the way home after an un-invigorating first date, the couple are pulled over and harassed by a white police officer who creates an altercation that results in his own death. The pair face a terrible choice: turn themselves in and go behind bars, or hit the gas and enjoy whatever freedom they can wrangle. The pace is quick, a taut cause and effect structure oscillating from moments of knuckle-gobbling tension to pockets of beauty and small indulgences, such as a car ride down an oceanic strip of road and a dance at a Mississippi juke joint. Kaluuya and Turner-Smith are knockout leads and Matsoukas' direction is thrilling; it's turbo-charged but polished.
Where to watch
Justin Kurzel's fiendishly energetic and punkish take on the Ned Kelly legend, adapted from Peter Carey's novel of the same name, is the cool kid coming late to the party. The first great film about the notorious outlaw (notwithstanding 1906's The Story of the Kelly Gang, most of which has been lost in time) breaks the strive for realism synonymous with all previous attempts.
The dialogue is strewn with references about myths, legends and the writing and rewriting of history, reiterating that Kurzel has moved into a meta-ish space. You know the story, but not like this. The protagonist is less a historical figure than a mythical one, caught between empowerment (pursuing his destiny) and doom (suffering his fate).
Sign up for Flicks updates
A beardless (gasp!) George MacKay plays old buckethead himself, with Essie Davis as his hardscrabble mother and Russell Crowe a father-like mentor. Nowhere is the film's balls-to-the-wall spirit more invigorating than in the Glenrowan shootout sequence. This ultra stylish strobe light-infused convulsion of colour and sound comes on loudly and furiously, like a modernist landscape painting covered in stencil art, crocodile clips attached to each corner to zap it full of volts.
Where to watch
Set over 24 hours in the life of a young female assistant to a Weinstein-like Hollywood producer, the narrative of Australian director Kitty Green's third feature is boxed in temporally but broadened with 'one day in the life of' significance. Always there is an implication that it represents any number of people in any number of circumstances. This sort of thinking extends elsewhere, to, for instance, Green's decision not to visually depict the predatory boss of the protagonist, Jane (a commanding Julia Garner). Show the man and he becomes a particular monster; keep his identity ambiguous and he has pervasive symbolic power.
Jane, who is first to arrive in the office in the morning and last to leave in the evening, navigates a stream of bullying and sexism—much of it of the insidious and institutionalized kind, making Green's ability to finger it in precise moments impressive in and of itself. Her aesthetic is very controlled, very calculated, feeding into a deeply engrossing atmosphere, with lots of long shots matched to diegetic sound effects such as the whirring of scanners and computers. This intentionally commonplace approach makes the point that day-to-day sexism is not dramatically exceptional but a matter of cruel mundanity.
Where to watch
Director Galder Gaztelu-Urrutia's violently allegorical Spanish thriller about wealth inequality doesn't pull any punches—but why be subtle? It's not every day a film arrives exploring a philosophical question thematically as well as visually and spatially, the subtext tied to the very walls and floors of the central setting. Gaztelu-Urrutia literalizes key themes by making this location a 'vertical prison' in which a platform of food and drink descends from the top once every 24 hours. Those on floors high up feast on an amazing smorgasboard of fancy dishes; those down the bottom get the dregs.
A rebel (Ivan Massagué) tries to break the system in the hope of creating a fairer model, battling not just the established order of things but the complacency of people around him, who accept the system they live in as an unchangeable reality. This grimly compelling straight-to-the-jugular story contains some repetitive elements, but always—even when it veers into violent exploitation—has a lot on its mind. Horror is often used to evoke social commentary, but rarely does the message feel this precise and polemical.
Where to watch
To say Adam Sandler delivers the best performance of his career in this twitchy streetside thriller from the Safdie brothers is an understatement with a touch of obscenity, given the general quality of the rest of his oeuvre, has been, yes, a tad on the wanting side. But Sandler is expertly awful as the wheelin'-dealin' New York jeweler Howard Ratner, whose every second action is a visceral illustration of that old line applied to self-sabotaging types—that one can indeed be their own worst enemy.
Uncut Gems follows a few intense days in the protagonist's life, revolving around his acquisition of a precious opal and his, shall we say, ambitious plans for it, which involve various feats of gambling and jiggery-pokery. The Safdies (I wrote about their impressive body of work here) deploy one of their signature devices: an intrusive synth-heavy score that imbues a Scorsesean streetside aesthetic with cosmic qualities. They throw you in the gutter; they send you to the moon. And boy oh boy, they shove you right in Adam Sandler's face.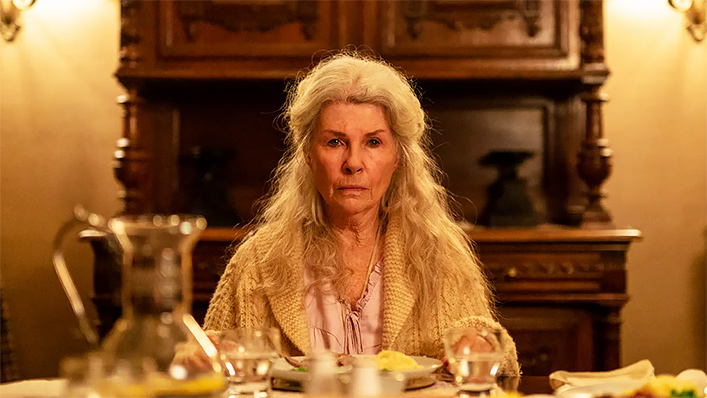 Where to watch
Australian director Natalie Erika James' feature debut is a horror movie with a damp and dripping quality; the more you watch it the more it sticks to you. Mental degradation is the monster, rather than any slithering creature or dribbling zombie—which is not to say the film doesn't trade in freaky literal creations also. The daughter and granddaughter (Emily Mortimer and Bella Heathcote) of an eldery lady suffering dementia (Robyn Nevin) are powerless to prevent her rapidly deteriorating state. Marks on the old lady's body suggest her ailments may not be exclusively matters of the mind.
The passing of time is a key theme, cleverly visualised in ways highlighting the immediate (i.e. a bath overflowing with water) to the much longer term (a tennis court overrun with grass). There are familiar genre elements—creaky floorboards, the Poe-like sounds of something moving in the walls, a forest outside ensconced in mist—but James refuses to be pinned down by formula. Fundamental to Relic's psychological oomph are Nevin, Mortimer and Heathcote's excellent performances, which perfectly complement that sticky-icky ambience.
Where to watch
Director Lorcan Finnegan's trippy rendering of middle class suburbia as a Kafkaesque nightmare, where every house looks exactly the same and a young couple cannot escape a purgatory-like existence, is the sort of film one might have to be 'in the mood for'. But how to describe that mood…bold? Adventurous? Masochistic?
In the market for a perfect home, Tom (Jesse Eisenberg) and Gemma (Imogen Poots) instead land in a place where 666 is presumably the postcode, having tumbled out of the space/time continuum into a weird boxed-in reality they cannot leave—like in the classic Twilight Zone episode Five Characters in Search of an Exit. Vivarium is a cautionary message about following the prescribed 'do as society tells you too' lifestyle, tapping into the fear of partaking in a cookie cutter existence typified by living, working and dying. The film is always visually interesting and intentionally monotonous, baking into its aesthetic a terrible kind of emptiness.
Where to watch
Director Alejandro Landes conjures an eye-watering cinematic look in his rather… intense twist on a coming-of-age drama, set in the picturesque mountains of Latin America. The subjects are a group of heavily armed teenage rebels, who participate in various military training exercises (though the film is coy on the subject of who they are and what they are fighting for) in a quasi-society of their own making.
There are some obvious parallels—to Lord of the Flies, for instance—but the mood is less literary than anthropological and psychotropic: a curious blend of human-studying and grand staging, with tense, anxiety-inducing rhythms that give you the collywobbles. A clearer narrative trajectory would have broadened the film's appeal and tightened its structure—but potentially also reduced its 'window into the world' verisimilitude. Monos is a work of strange and savage beauty; one might call it "otherworldly" were it not so attuned to natural elements.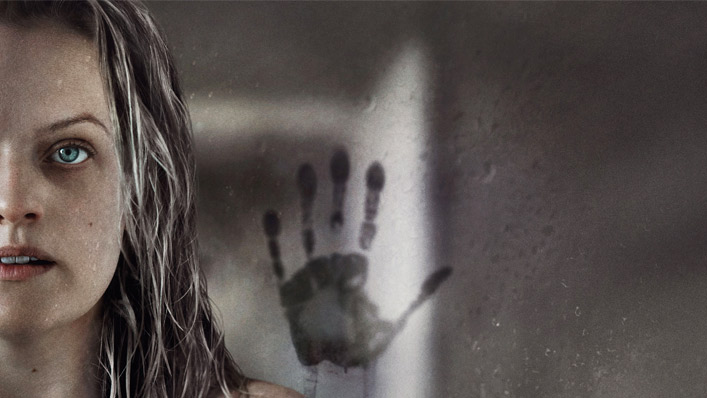 Where to watch
The Invisible Man franchise has always had seedy undercurrents. Even and especially in the 1933 original, which revolved around the question: what if somebody developed superpowers but used them for bad instead of good? Writer/director Leigh Whannell (on a roll following the terrific Upgrade) flips the narrative focus onto victim rather than perpetrator, turning a monster movie into a study of domestic violence. The subject is morbidly appropriate—given it happens behind closed doors, in effect invisible to the outside world.
Every time Cecilia (Elisabeth Moss) is addressed as if she is a crazy person, for pointing out her unseen predator, the script draws uncomfortable parallels to how victims are treated and a society that often looks the often way. Whannell's scene by scene execution is also smart and resourceful, having the protagonist for instance observe an empty area in a room—the viewer's mind filling in the details of the villain only she can see.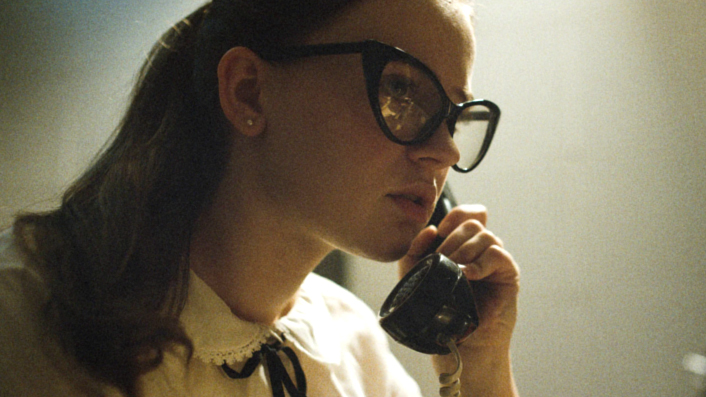 Where to watch
In director Andrew Patterson's gripping indie about strange goings-on in the sky, circa a backwater American town in the 1950s, local radio host Everett (Jake Horowitz) plays a mysterious sound on his program supplied to him by a perplexed local switchboard operator, Fay (Sierra McCormick). Is it a UFO? Or somebody standing a little too close to a washing machine? A man phones in and explains the bizarre circumstances in which he heard it before, in one of the film's long and very well written monologues, which have a surreal literary quality: as if we are being read from the journal of a Lovecraft narrator scribbling frantically by candlelight.
Patterson frames The Vast of Night as a homage to The Twilight Zone, through an establishing shot zooming into an image on an old TV set, which then transforms into colour and morphs into the film's narrative world. All the human performances are impressive but the film's visual performance is something else. The camera is a character that, at one point, literally gets up and runs away. This camera has attitude.