Every Netflix original film from 2018 reviewed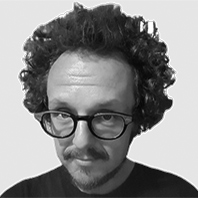 ---
My decision to watch and review every Netflix original film released in 2018 was something I often came to view with intense regret. There was simply no getting around the Herculean task at hand, requiring somewhere in the vicinity of a butt-flattening 150 hours of viewing.
In 2018 Netflix delivered an incredible amount of original productions, including well over one new feature film per week. There are bite-sized reviews of 74 films on this list – the quality of these films being variable, to say the least.
It's been a mammoth undertaking so I am pleased to say: here it is, at last.
This page does not include non-English language productions (purely due to time constraints) with one exception: Roma, due to the heightened interest around this release. Nor does it include Netflix's 'remastered' titles (such as the Bob Marley documentary Who Shot the Sheriff), filmed stage shows (such as Springsteen on Broadway) or short films.
Despite several requests, Netflix did not provide me with an official list of original films. I used this Wikipedia page as my master document, which seems to be accurate.
So, here we go…

An emotionally compelling 'one night in the life of' drama from debut writer/director Marja-Lewis Ryan, who follows Katie (Abbi Jacobson) as she cares for her brother (Dave Franco) who is coming down from heroin. Despite the potentially morbid subject matter Ryan resists heavy-handedness and constructs the film elegantly.

Director Paul Greengrass' latest hard-hitting historical recreation begins in morally choppy waters, recreating the horror of the 2011 Norway attacks. Thankfully the film's perspective widens from sickening on-the-ground verisimilitude to an intelligent look at the aftermath of the event, questioning whether terrorist Anders Behring Breivik may have received exactly what he was hoping for.

The After Party

Writer/director Ian Edelman's 'trying to break into the big time' comedy-drama about an aspiring rapper who suffers an epic social media #fail and his aspiring manager best buddy has a plucky spirit and characters who grow on you. But the drama is poorly defined. One scene bleeds into the next, with no satisfying sense of trajectory or purpose.

An affecting and sensitively told coming-of-age story that gets better, deeper and more entertaining as it progresses. The audience are taken on a journey with Alex (Daniel Doheny) through important formative experiences as he discovers he is gay. Writer/director Craig Johnson makes the unpacking of difficult and complex themes look easy.

Amateur

A talented 14-year-old basketball player (Michael Rainey Jr.) gets a sports scholarship and dreams of shooting hoops for a living. Writer/director Ryan Koo explores the political aspects of amateur athletics while juggling hopeful messages. The ending is a little neat but the film remains dramatically interesting throughout and one cannot help but root for the hero.

The American Meme

Director Bert Marcus constructs a close-up portrait of a very modern breed of narcissist: the self-absorbed social media influencer. With interviewees including Paris Hilton and Josh Ostrovsky (aka 'The Fat Jewish') this reasonably well made documentary unpacks an interesting particularly topic relevant to this moment in time, neither condemning nor celebrating its subjects.

The gloomy and overcast aesthetic in Annihilation eventually brightens, but the protagonist – a professor of cellular biology, played by Natalie Portman – becomes no more relatable, and the actor's performance no less painfully restrained. The film is a pale imitation of Andrei Tarkovsky's 1979 head trip Stalker, but it's still quite good – presenting a vividly rendered fantasy world grounded by a kind of quasi-speculative science, with splashes of interesting aesthetic.

A grotesque B movie given the veneer of an arty period piece, it takes a while for director Gareth Evans' icky thriller about an extremist religious cult to reveal its true intention: providing cheap thrills for sadists. A festering sense of impending dread descends into torture porn and a shrill commentary about religious people as synonyms for "spooky" and "bad."

There's much to appreciate in the Coen brothers' tonally varied collection of snack-sized, western-themed stories in this vibrantly made anthology. It is slyly crafted with a mixture of cynicism and nostalgia present in most stories, including a giddily entertaining opening chapter starring Tim Blake Nelson as the smug titular sharp-shooter.

Bandersnatch

The nature of free will and multiple tiers of reality are the bedrock subjects of Netflix's interactive feature, which involves the viewer making decisions – important and arbitrary – leading the story to one of several different conclusions. This occasionally thrilling, at times Charlie Kaufman-esque experiment plays with the idea that the viewer is a God – while simultaneously communicating that we are ultimately just as powerless as the protagonist.

Been So Long

Michaela Coel and Arinzé Kene make vibrant leads in this low budget, London-set musical about a romance between the mother of a daughter with a disability and a man fresh out of prison. The songs aren't catchy and transitions from drama to musical can be awkward, but the film's funky energy and big-hearted ideals save it.

A strange lethargy permeates this remake of a 1974 family film about a homeless pooch that saves a pair of children from kidnappers. Why so serious? The downcast mood never sits right, and is particularly ill-fitting on the rare occasions that Benji attempts humour. Rock bottom is hit when an actor (poor guy) attempts to turn the following line into a moving dramatic moment: "I don't think that little dog was following any kind of protocol, I think he was following his heart."

Plausibility is never an issue with this sort of film, unlike atmosphere – which is crucially important. Director Susanne Bier's apocalyptic brouhaha about the earth being overcome by an evil force that kills everybody who looks at it never nails a sense of dread. The cast (led by Sandra Bullock) struggle with patchy dialogue and the story is stuffed full of things we expect from this genre, including an ill-fated trip to the supermarket and a gutless arsehole (John Malkovich) who everybody hates.

The Bleeding Edge

Big Pharma gets a lot of scrutiny in documentaries; this one convincingly argues that medical devices should be part of the discussion also. The format is a collection of short medical horror stories, which is not just telelvision-esque but borderline reality TV. Still, the overarching message is important and the individual chapters are reasonably captivating.

Calibre

A Scottish thriller with a concise and methodical cause and effect structure. One thing – firstly the accidental killing of a kid by the newly engaged protagonist (Jack Lowden) while he is deer hunting with his friend (Martin McCann) – leads to another then another then another. Matt Palmer's direction, working from his own finely written script, expertly builds layers of discomfort and trepidation.

Director Daniel Goldhaber's debut feature is a twitchy, techy, angsty, utterly superb doppelgänger thriller about a camgirl (Madeline Brewer) whose identity is stolen by someone or something that looks and sounds exactly like her. The director uses the horror genre to comment on the age of influencers and algorithms, creating a quintessentially modern film destined to be debated for decades.

Candy Jar

The bickering lead characters (Jacob Latimore and Sami Gayle) in this formulaic comedy/drama centered around high school debating are annoying know-it-alls who inevitably get together in the end. There is little differentiation in the development of their personalities, making them feel like versions of the same person.

A zombie movie with soul and pathos, stretching out a 2013 Tropfest-winning short of the same name. An infected Martin Freeman travels the Australian countryside in search of somebody to take care of his infant daughter before he turns into a feral flesh-muncher.

Kurt Russell plays a thinner than usual Santa assisted by two fatherless children (Judah Lewis and Darby Camp). There's no cheesy, hackneyed, moth-eaten festive season trope this 'save Christmas' turkey won't regurgitate.

The Christmas Wedding Planner

The drama often falls flat and the writing is nothing if not wishy-washy. Occasionally however this dopey romance between a wedding planner and a handsome private eye has something approaching what could loosely be considered charm.

A Christmas Prince: The Royal Wedding

There's nothing remotely interesting or engaging about this cringe-inducing princess fantasy following a woman who marries the king of a fictitious country experiencing economic hardship. Among many other vices the premise feels hideously outdated.

A bunch of know-it-alls on a spaceship accidentally open a portal that allows terrible monsters access to earth. The premise makes the hollow, hammy and chaotic The Cloverfield Paradox sound vaguely interesting. It isn't.

Chiwetel Ejiofor delivers a fine performance as a Tulsa minister who becomes a pariah in his own church after voicing a contentious opinion. Sadly Come Sunday is a toothless biopic, afraid to condemn its protagonist and equally afraid to criticise the church.

Dude

There's lots of talk about periods and penises in this coming-of-age story focused around potty-mouthed high school girls. Writer/director Olivia Milch commendably depicts young women realistically and seemingly candidly; it's a shame the characters are poorly defined and the drama middling.

Director Anne Fletcher's coming-of-age comedy is in part a celebration of Dolly Parton's music. Danielle McDonald radiates warmness and unconventional charisma in the lead role, but her character development is never all that interesting and 'preparing for the pageant' scenes feel like they were directed on auto pilot, lacking energy and verve.
Australian director Ben Young's follow-up to his sickeningly good horror thriller Hounds of Love is a major disappointment: a brain-numbing and gallingly uneventful alien invasion movie. Michael Peña's performance as a man fending off ETs to save his family is workmanlike and unmoving.

Father of the Year

The trailer trash father of Ben (Joey Bragg) is an inconsiderate redneck moron and yet this film is called Father of the Year. Ha ha ha. Everything about this slow, graceless, laugh-free 'comedy' is pathetic.

Feminists: What Were They Thinking?

An exhausting gabfest that might as well have been called 'Feminism 101'. Talking heads such as Jane Fonda, Lily Tomlin and Judy Chicago reflect on the women's liberation movement and subjects such as abortion and motherhood. It's difficult to understand how the film makes such an important movement seem so dull.
Director Oliver Newman's story about a teenage girl who joins an all-boys wrestling team is about putting your faith in the wrong people, illustrated through the relationship between the protagonist (Elvire Emanuelle) and her nogoodnik father (Yahya Abdul-Mateen II). Largely avoiding sports movie cliches in pursuit of nuance, the film is unexceptional but dramatically convincing.
Tracing the origins of the comedy magazine National Lampoon and the life of its unpredictable co-founder Doug Kenney (Will Forte), director David Wain seems intent on demonstrating that the title of his film is also a description of it. Flecks of storytelling innovation pop up here and there.
A low rent action-comedy and a shameless Die Hard rip off. A trio of doofus video game developers who are also hotel housekeepers smoke weed, make vulgar jokes and come to the rescue when the building is taken over by terrorists.

Happy Anniversary

The two whining lead characters (Noël Wells and Ben Schwartz) in this comedy about re-examining the value of a romantic relationship grow more endearing with time. The jokes don't always land but writer/director Jared Stern maintains a lightness of touch and achieves some degree of wit.

The Holiday Calendar

A wishy-washy and 'coming home for the holidays' Christmas movie bereft of style. The story follows an aspiring photographer (Kat Graham) and incorporates a sort-of magical element, with a Christmas calendar that reveals visions of the future. Yawn.
The third feature from Jeremy Saulnier – an interesting director who previously helmed Blue Ruin and Green Room – is difficult to second guess. A wolf expert (Jeffrey Wright) goes hunting for a missing boy only to discover himself in a vaguely Wicker Man-esque community. The atmosphere is richly cinematic but the storyline wanders and suspense comes and goes.
When will the world end, and why on earth is it taking so long? A languidly paced doomsday road movie almost pathologically devoid of purpose, How it Ends follows a man (Theo James) as he travels across America in search of his pregnant girlfriend after the country has been hit by a mysterious weather event.
Ibiza

There's not much story in director Alex Richanbach's female-led 'one night on the town' comedy, but loads of plot. Three leads (Vanessa Bayer, Phoebe Robinson and Gillian Jacobs) play party going women painting the town red in Barcelona. They give endearing and charismatic performances, perfectly crafting sharp dialogue into laugh-out-loud moments.
Abbie (Gugu Mbatha-Raw) is diagnosed with terminal cancer and receives a grizzled mentor in the form of Christopher Walken. It would have been easy to make this film a soppy tear jerker but instead director Stephanie Laing and writer Bess Wohl bravely explore love and mortality, finding emotional complexity despite some wobbly writing.

The Kissing Booth

Writer/director Vince Marcello launches his story about a high school girl (Joey King) running a kissing booth with admirable swiftness, not taking the audience's attention for granted. However the characters are irritating, the story is thin and the male-gaze-channelling filmmaker appears to delight in dressing (or undressing) his very young protagonist in skimpy clothes.
Ben Mendelsohn delivers a very Ben Stiller-like performance as a self-centered, mid-life, recently divorced retiree who starts hanging out with university kids. Writer/director Nicole Holofcener approaches a story about people and privilege with honesty and intelligence.
The Legacy of a Whitetail Deer Hunter

Josh Brolin stars as a gun-toting deer hunter who spends a weekend bonding with his son (Montana Jordna) and tolerating his dopey best friend (Danny McBride). Director Jody Hill shows affection for her well-developed characters while also gently ribbing their behaviour and personalities.
Writer/director Lauren Miller has a wonderful ability to find sad things in comedy and comedy in sad things. After a young workaholic executive (Kristen Bell) is left at the altar she goes on a Caribbean cruise with her estranged father (Kelsey Grammer), where they reconnect. Bell and Grammer have excellent chemistry and, like Miller's script, shift seemingly effortlessly between humour and pathos.
This vibrant doco from co-directors David Sington and Heather Walsh focuses on women who tested to become NASA astronauts in the early 1960s but were inevitably passed up for their male counterparts. It is an interesting story (with candidly entertaining interviewees) that just happens to fit into the current, women-emphasised zeitgeist.

Director Andy Serkis' new take on Rudyard Kipling's classic children's text is unusually forlorn, the faces of the animals strangely sad. The young Rohan Chand gives an intensely focused performance but the film's pacing is languid and never achieves a thrilling sense of adventure or wonder.
A listless, soulless and messily written Blade Runner knock-off led by a soporific performance from Alexander Skarsgård as a mute man trying to locate his missing girlfriend. The director Duncan Jones (marking his second high profile dud in a row after Warcraft) seems determined to strip the film of compelling and/or remotely original ideas.

Nappily Ever After

Sanaa Lathan gives a strong performance as a workaholic marketing executive who questions what she wants in life and pursues a new love interest. But a predictably empowering storyline plods along – never in any rush to entertain – and never hits a higher gear.

Next Gen

Based in a bubble-wrapped future world where robots are everywhere – including operating as our toothbrushes and hair combs – Next Gen finds a novel way into the story of an angsty young girl (voiced by Charlyne Yi) by asking how artificial intelligence might help or hinder the coming-of-age process. Many of the big questions it asks it walks away from, but the directors (Kevin R. Adams, Joe Ksander and Ricardo Curtis) present a reasonable amount of food for thought.

The Open House

A terribly dull and clichéd scary movie that follows a teenage son and his mother who, after losing their father/husband, retreat to a vacation house in the woods. Horrible things and (for the audience at least) extreme boredom awaits.
The final, previously unfinished feature film from Orson Welles stars John Huston as bedraggled ageing director and features a film within a film that satirises European art pictures. It is thrillingly self-referential and intertextual, slyly commenting on various aspects of the filmmaking industry and process.
Director David Mackenzie delivered something different for the bank robber genre in his previous film Hell or High Water, but does not such thing for knights in shining armour. A degree of visual flair (including long takes that have a swinging, dancing quality) does not properly compensate for an uninspiring script stuff full of endless yakkety yak about loyalties, allegiances, going to war etcetera etcetera.
Director Martin Zandvliet's yakuza-themed crime drama, starring Jared Leto as an American man who becomes a player in the Japanese mafia in the 1950s, gets many things right – including a grimly moody aesthetic and uniformly fine performances. Zandvliet is wholly effective in prying open an inaccessible subculture; it's a shame the storyline languishes.
The year's best (and only) comedy involving a severed penis and a camping trip. A handful of teenagers madly search for the titular 'package' in a genuinely unpredictable film that begins as a precisely plotted case study in case and effect, one outrageous situation leading to another. The previously tight structure loosens in the second half and the experience becomes more, er, flaccid.

Paradox

Just another trippy post-apocalyptic neo-western musical starring Neil Young and directed by Daryl Hannah. Visually engaging from the opening moments, albeit in a shaggy and experimental way, think of Paradox as a feature-length music video to be played with the sound cranked up.
Jack Black's portrayal of a flamboyant Polish immigrant to America, Jan Lewan, is a good performance in search of a decent film. Jacki Weaver adds a modicum of flair as Lewan's frazzled New Jersey mother-in-law, but not nearly enough to counter the dull and lacklustre drama.
Cheesy music, hammy acting and a shamelessly unoriginal premise define this 'comedy' about a Duchess who trades places with a nobody from Chicago (both played by Vanessa Hudgens). The film has no energy, no pep, no fizz. The jokes fall to the ground like lead balloons.
A middle-aged couple (Paul Giamatti and Kathryn Hahn) explore egg donations after exhausting all other options in a well acted and thoughtfully written take on a subject not regularly explored in film. Director Tamara Jenkins treats her characters with care and consideration and directs the story elegantly.

Quincy

Influential music and film producer Quincy Jones is the subject of a rose-filtere 'This Is Your Life' style documentary that prefers back-slapping kudos over depth and analysis.

The Rachel Divide

Personal identity is a key issue of our times. Director Laura Brownson's documentary explores it through the curious case of the infamous activist Rachel Dolezal, the former 'black president' of the NAACP who was outed as a white woman. This is far from the final word on the subject, but the film at least raises an important conversation in engaging ways.

Recovery Boys

A melancholic fly-on-the-wall documentary about four drug addicts recovering from opioid addiction at a camp called Jacob's Creek. Director Elaine McMillion Sheldon follows their trials and tribulations as they attempt to stay off the gear and pushes her subjects to the fore with sensitivity.

Reversing Roe

Co-directors Anne Sundberg and Ricki Stern examine the battle to keep (and abolish) abortion laws in America, configuring the blow-by-blow documentary equivalent of a Wikipedia article – with no great revelations or insights. The film does however feel like a rarity in the current times, genuinely avoiding taking a pro or anti stance.
Director David Bruckner's bone-chilling story about four old college pals hiking through the Swedish forests is The Blair Project meets The Grey meets The Witch meets The Wicker Man. An eventual reveal of what lurks in the wilderness infuses what could have been standard oogie-boogie creations with nerve-jangling and visually innovative impact.
Much praise has been heaped upon the beautiful cinematography of Alfonso Cuaró's new film Roma, set in Mexico during the 1970s and inspired by his own upbringing. But it is a complicated beauty, the film's painterly images having a hollowing effect calculated to communicate largesse when it is not necessarily dramatically warranted.

Roxanne Roxanne

There are pacing issues in writer/director Michael J. Larnell's biopic about the life of American rapper Roxanne Shanté. Also several key moments lack energy and feeling. Stay with it, however, and the film builds a credible depiction of the community around the protagonist, who is memorably played by Chanté Adams.

Seeing Allred

This admiring and slanted documentary from co-directors Roberta Grossman and Sophie Sartain presents an in-depth look at the career of women's rights attorney and gender equality campaigner Gloria Allred. On occasions the film's commitment to a fly-on-the-wall approach feels half-hearted, but Allred is a strong subject and her story is effectively captured.
The best Netflix comedy of the year and a sassy romance evoking the work of Preston Sturges and Nora Ephron, with characters who engage in endless rounds of verbal ping pong. The story involves two beleaguered assistants (Zoey Deutch and Glen Powell) who hatch a plan to hook up their bosses and begin to fall for each other.
How do you get audiences to care about a film they've never heard of, created by filmmakers who never really succeeded? Singaporean director/narrator Sandi Tan finds a way. She explores the making of a never-finished film she created with friends in the early 90s, in the context of a detective story full of personality and flair.

Sierra Burgess Is a Loser

A contemporary reimagining of Cyrano de Bergerac (also the foundation of the Steve Martin comedy Roxanne) led by a commanding performance from Shannon Purser, playing a smart and demure high school student who pretends to be the voice of a girl he (Noah Centineo) is romantically interested in. Schoolyard politics and adolescent angst come together in a breezy albeit predictable package.

Step Sisters

This premise of this dippy comedy involves a woman from an all-black sorority who teaches a white sorority to step dance, as part of a plan to distract people after footage goes viral of people having sex in a bush. It's that stupid. The characters are annoying almost instantly and the drama is stale and contrived.

Struggle: The Life and Lost Art of Szukalski

Polish painter and sculptor Stanisław Szukalski was a hell of a piece of work: an audacious, arrogant, charming and bigoted megalomaniac boasting extraordinary art and talent. Director Ireneusz Dobrowolski's celebratory if not utterly smitten documentary attempts to come to terms with his legend, deploying an entertaining albeit conventional talking heads approach – which seems almost like a cop-out given its subject's contempt for cookie cutter artistic structures.
This documentary about the cognitive enhancement drug industry ambitiously attempts – and partly succeeds – to explore how drug use corresponds to larger societal issues. Director Alison Klayman whooshes between candid pill-popping subjects with a frantic and intensely edited style.

TAU

Infusing the domestic thriller genre with a futuristic artificial intelligence twist, director Federico D'Alessandro's entertaining B movie shows misogyny affecting both women and the technology we are becoming increasingly bound to. TAU is patchy but consistently weird and interesting.

They'll Love Me When I'm Dead

A celebratory documentary released to accompany the now-finished (as much as it will ever be) final feature from Orson Welles, The Other Side of the Wind. Viewers engaged with the subject will find this unexceptional film reasonably satisfying.
To All the Boys I've Loved Before

There is nothing very ambitious about director Susan Johnson's adaptation of a popular YA novel about a teenage girl (Lana Condor) whose love life becomes unexpectedly complicated. However it is at least thoughtfully developed and well acted, exploring issues pertinent to teenage high schools without talking down to them.

When We First Met

The Groundhog Day concept turns creepy in the story of a young man (Adam Devine) who uses a time travelling photo booth to pursue his love interest (Alexandra Daddario). The two leads generate a degree of charm but the script lacks wit and is obsessed with flattering an unheroic protagonist.

Conversations and even entire plot threads wander aimlessly in this Adam Sandler/Chris Rock comedy about middle class fathers whose children get hitched. There are many times when one can be forgiven for asking: what is this film about? What is its purpose? Nobody, least of all director Robert Smigel, seems to have any idea.