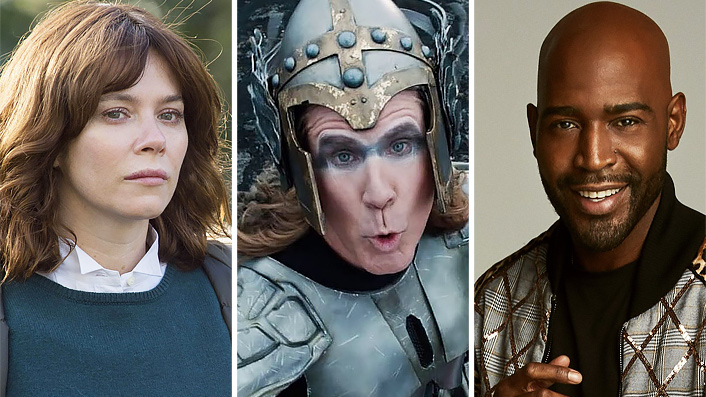 Best new movies and TV series on Netflix Australia: June 2020

---
Each month, loads of new films and TV shows are added to Netflix Australia's library. Critic Craig Mathieson presents his picks for titles worth watching. For the full list of everything arriving on the platform, scroll down. Also check out our top 50 movies on Netflix list.
Top picks: TV

After the We're in Japan! sojourn, the self-help reality stars return for a new season that puts them in Philadelphia to help a priest coming to terms with his sexuality, a working mother who doubts her parenting skills, an extremely tall woman, and sundry style offenders. While the culinary skills of noted avocado advocate Antoni Porowski may still have an asterisk attached to them, the rebooted show continues to use extravagant kindness and generosity to manufacture genuine recognition and recovery. A handful of conversations every season between one of the experts and a subject will offer sharp of insight into America's divisions.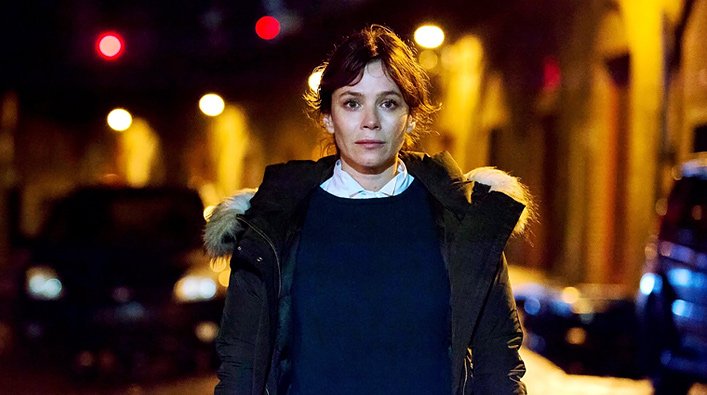 Co-created by Scandi noir pioneer Hans Rosenfeldt (The Bridge), this British crime series about an unorthodox and sometimes unstable London police detective, the oft-underrated Anna Friel's Marcella Backland, has gone under the radar amidst Netflix's vast repertoire of crime dramas. The latest season picks up 18 months after the events of the second, with Marcella now living in Belfast with a new identity and serving as an undercover operative. The show's strength is the mix of momentum and uncertainty the protagonist brings to her investigations. She's an unreliable narrator when it comes to plotting her own story, with vulnerabilities that feel integral to the plot instead of bolted on.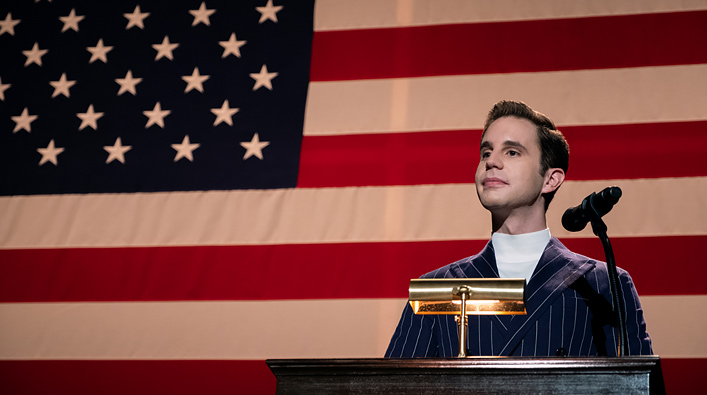 While powerhouse producer and creator Ryan Murphy's recent Netflix series Hollywood came up dramatically short, the first series of his exclusive deal with the streaming service moves quickly into a second season. Ben Platt's Payton Hobart, the adopted son of Californian wealth, spent the first season trying to win a high school election, a gambit given melodramatic flourishes, sexual hunger, and satirical extremes. Now an adult (thankfully for 26-year-old Broadway star Platt), the character is in New York running for the state senate, pitting him against a veteran officeholder and her strategist, played by Judith Light and Better Midler respectively. Expect this show to continue to be a lot.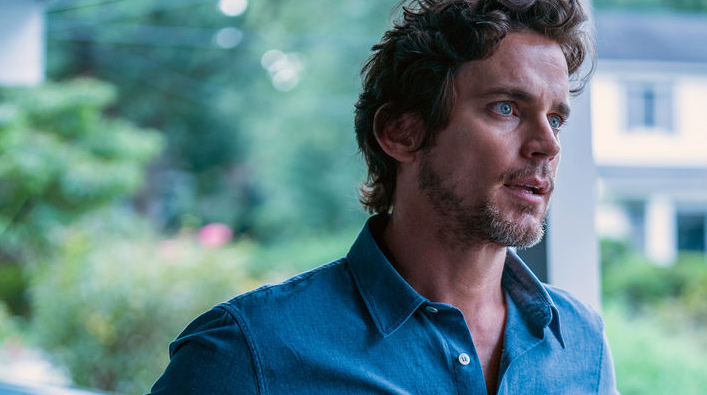 While the first season of this American crime series showcased Jessica Biel, with the actor giving her most sustained performance as a young wife mired in repressed trauma, the ongoing focus has become veteran actor Bill Pullman, whose police detective Harry Ambrose is both diligent and in thrall to his secretive needs. These new episodes have him investigating a fatal car accident whose camouflaged circumstances suggest a larger conspiracy, with Matt Bomer and Chris Messina join the supporting cast. This mystery keeps a lot of strands at play, but it knows how to satisfyingly knot them together.
Top Picks: movies + specials

On the back of BlacKkKlansman's high profile, one of America's leading filmmakers continues to mix genres and challenges conventions in the fifth decade of his filmmaking career. The plot outline for Spike Lee's Netflix original has a group of African-American Vietnam War veterans—played by Delroy Lindo, Clarke Peters, Isiah Whitlock Jr and Norm Lewis—return to the battlefields of their youth looking for the remains of their squad leader (Black Panther's Chadwick Boseman) and hidden loot. But you can expect Lee to judiciously examine the experience of black soldiers and their community in unexpected ways; one of the ageing former soldiers is a dedicated Donald Trump supporter.
Purchased from 2019's film festival circuit, the latest feature from the mercurial French director Olivier Assayas (Personal Shopper) leans more towards his obsession with clandestine procedurals than metaphysical heartbreak. Based on true events, this espionage thriller follows a group of spies from Cuba who in the 1990s infiltrated the always fiery anti-Castro movement, looking to overthrow the regime in Havana from their American exile in Florida. As ever with Assayas, the casting is impeccable: Penelope Cruz, Gael Garcia Bernal, Ana de Armas, Edgar Ramirez and Wagner Moura play the key roles.
Is the Eurovision Song Contest, that wildly popular collision of pop music pageantry, national pride, and car crash cultural excess, beyond parody? We'll have an answer after this satire about a pair of Icelandic musicians—played by co-writer and instigator Will Ferrell and covert comedy ace Rachel McAdams—chosen to represent their homeland arrives. The director is David Dobkin (Wedding Crashers), and there's a great deal of American input on a subject that exemplifies the best of Europe's diversity.
---
All titles arriving on Netflix Australia in June
June 1
Million Dollar Baby: Frankie Dunn (Clint Eastwood) is a veteran Los Angeles boxing trainer who keeps almost everyone at arm's length, except his old friend and associate Eddie "Scrap Iron" Dupris (Morgan Freeman). When Maggie Fitzgerald (Hilary Swank) arrives in Frankie's gym seeking his expertise, he is reluctant to train the young woman, a transplant from working-class Missouri. Eventually, he relents, and the two form a close bond that will irrevocably change them both.
The Lincoln Lawyer: Mick Haller (Matthew McConaughey) is a charismatic defense attorney who does business out of his Lincoln Continental sedan. Mick spends most of his time defending petty crooks and other bottom-feeders, so it comes as quite a surprise when he lands the case of a lifetime: defending a Beverly Hills playboy (Ryan Phillippe) who is accused of attempted murder. However, what Mick initially thinks is an open-and-shut case with a big monetary reward develops into something more sinister.
The Bugs Bunny Road Runner Movie: The "wascally wabbit" recalls escapades with Daffy Duck, Porky Pig, Road Runner, Elmer Fudd, Pepe LePew, Wile E. Coyote.
Boogie Nights: In the San Fernando Valley in 1977, teenage busboy Eddie Adams (Mark Wahlberg) gets discovered by porn director Jack Horner (Burt Reynolds), who transforms him into adult-film sensation Dirk Diggler. Brought into a supportive circle of friends, including fellow actors Amber Waves (Julianne Moore), Rollergirl (Heather Graham) and Reed Rothchild (John C. Reilly), Dirk fulfills all his ambitions, but a toxic combination of drugs and egotism threatens to take him back down.
Deepwater Horizon: On April 20, 2010, the Deepwater Horizon drilling rig explodes in the Gulf of Mexico, igniting a massive fireball that kills several crew members. Chief electronics technician Mike Williams (Mark Wahlberg) and his colleagues find themselves fighting for survival as the heat and the flames become stifling and overwhelming. Banding together, the co-workers must use their wits to make it out alive amid all the chaos.
Mission: Impossible: When U.S. government operative Ethan Hunt (Tom Cruise) and his mentor, Jim Phelps (Jon Voight), go on a covert assignment that takes a disastrous turn, Jim is killed, and Ethan becomes the prime murder suspect. Now a fugitive, Hunt recruits brilliant hacker Luther Stickell (Ving Rhames) and maverick pilot Franz Krieger (Jean Reno) to help him sneak into a heavily guarded CIA building to retrieve a confidential computer file that will prove his innocence.
Mission: Impossible – Ghost Protocol: Blamed for a terrorist attack on the Kremlin, Ethan Hunt (Tom Cruise) and the entire IMF agency are disavowed by the U.S. government, while the president initiates the Ghost Protocol. Forced to go "off the grid" — left without resources or backup — Hunt must somehow clear the agency's name and prevent another attack. Complicating matters even more, Ethan must undertake the impossible mission with a group of fellow IMF fugitives whose actual motives are suspect.
Mission: Impossible II: Tom Cruise returns to his role as Ethan Hunt in the second installment of "Mission: Impossible." This time Ethan Hunt leads his IMF team on a mission to capture a deadly German virus before it is released by terrorists. His mission is made impossible due to the fact that he is not the only person after samples of the disease. He must also contest with a gang of international terrorists headed by a turned bad former IMF agent who has already managed to steal the cure.
Mission: Impossible III: Retired from active duty, and training recruits for the Impossible Mission Force, agent Ethan Hunt (Tom Cruise) faces the toughest foe of his career: Owen Davian (Philip Seymour Hoffman), an international broker of arms and information, who is as cunning as he is ruthless. Davian emerges to threaten Hunt and all that he holds dear — including the woman Hunt loves.
Selena: In this biographical drama, Selena Quintanilla (Jennifer Lopez) is born into a musical Mexican-American family in Texas. Her father, Abraham (Edward James Olmos), realizes that his young daughter is talented and begins performing with her at small venues. She finds success and falls for her guitarist, Chris Perez (Jon Seda), who draws the ire of her father. Seeking mainstream stardom, Selena begins recording an English-language album which, tragically, she would never complete.
The Ring: It sounds like just another urban legend — a videotape filled with nightmarish images leads to a phone call foretelling the viewer's death in exactly seven days. Newspaper reporter Rachel Keller (Naomi Watts) is skeptical of the story until four teenagers all die mysteriously exactly one week after watching just such a tape. Allowing her investigative curiosity to get the better of her, Rachel tracks down the video and watches it. Now she has just seven days to unravel the mystery.
Dream House: Publisher Will Atenton (Daniel Craig) quits a lucrative job in New York to relocate his wife, Libby (Rachel Weisz), and their daughters to a quaint town in New England. As they settle into their home, however, the Atentons discover that a woman and her children were murdered there, and the surviving husband is the town's prime suspect. With help from a neighbor (Naomi Watts) who was close to the murdered family, Will pieces together a horrifying chain of events.
Baby Boy: The story of Jody (Tyrese Gibson), a misguided, 20-year-old African-American who is really just a baby boy finally forced-kicking and screaming to face the commitments of real life. Streetwise and jobless, he has not only fathered two children by two different women-Yvette (Taraji P. Henson) and Peanut (Tamara LaSeon Bass) but still lives with his own mother. He can't seem to strike a balance or find direction in his chaotic life.
Moonlight: A look at three defining chapters in the life of Chiron, a young black man growing up in Miami. His epic journey to manhood is guided by the kindness, support and love of the community that helps raise him.
Blade Runner: The Final Cut: Deckard (Harrison Ford) is forced by the police Boss (M. Emmet Walsh) to continue his old job as Replicant Hunter. His assignment: eliminate four escaped Replicants from the colonies who have returned to Earth. Before starting the job, Deckard goes to the Tyrell Corporation and he meets Rachel (Sean Young), a Replicant girl he falls in love with.
The Spy Next Door: Bob Ho (Jackie Chan), an undercover operative for the CIA, decides to give up his career and marry his girlfriend, Gillian (Amber Valletta). First however, he has one more mission to complete: Gain the approval of Gillian's children. Bob volunteers to baby-sit when Gillian is called away, but the operation hits a snag when one of the kids mistakenly downloads a top-secret formula, and a Russian terrorist takes aim at Bob's prospective family.
King Arthur: Legend of the Sword: After the murder of his father, young Arthur's power-hungry uncle Vortigern seizes control of the crown. Robbed of his birthright, he grows up the hard way in the back alleys of the city, not knowing who he truly is. When fate leads him to pull the Excalibur sword from stone, Arthur embraces his true destiny to become a legendary fighter and leader.
June 2

Fuller House: The Farewell Season: Jimmy and Steph bring their new baby home and dive headfirst into the world of parenting. But no worries: They've got a houseful of hands to help.
True: Rainbow Rescue: True and Bartleby venture to the other side of the Neverending Rainbow to bring back Dillydally — a brave explorer who's the Rainbow King's best friend!
June 3
Spelling the Dream: Following four hopeful competitors' journeys, this documentary explores the trend of Indian Americans ruling the Scripps National Spelling Bee since 1999.
June 4
M'entends-tu?: Three friends in a low-income neighborhood find humor and hope in their lives as they grapple with bad boyfriends and their dysfunctional families.
Baki: The Great Raitai Tournament Saga: Granted special entry into the Great Raitai Tournament, a poisoned Baki now faces fighters in China, where the next true Sea King will be chosen.
It: Chapter 2: Defeated by members of the Losers' Club, the evil clown Pennywise returns 27 years later to terrorize the town of Derry, Maine, once again. Now adults, the childhood friends have long since gone their separate ways. But when people start disappearing, Mike Hanlon calls the others home for one final stand. Damaged by scars from the past, the united Losers must conquer their deepest fears to destroy the shape-shifting Pennywise — now more powerful than ever.
June 5

13 Reasons Why: Season 4: In the powerful final season of 13 Reasons Why, Liberty High School's Senior Class prepares for graduation. But before they can say goodbye, the crew of friends will have to band together one last time to keep a dangerous secret buried, try to make peace with the past four years, and face final, heartbreaking choices that might alter their lives forever. Showrunner Brian Yorkey and stars Dylan Minette, Grace Saif, Christian Navarro, Alisha Boe, Brandon Flynn, Miles Heizer, Ross Butler, and Devin Druid return for a fourth and final season that's full of twists, turns, and the resounding message that you can't move forward if you're still haunted by the past.
The Last Days of American Crime: As a final response to terrorism and crime, the US government plans to broadcast a signal making it impossible for anyone to knowingly commit unlawful acts. Graham Bricke (Édgar Ramírez), a career criminal who was never able to hit the big score, teams up with famous gangster progeny Kevin Cash (Michael Pitt), and black market hacker Shelby Dupree (Anna Brewster), to commit the heist of the century and the last crime in American history before the signal goes off. Based on the Radical Publishing graphic novel created by Rick Remender and Greg Tocchini, The Last Days of American Crime is directed by Olivier Megaton, written by Karl Gajdusek, produced by Jesse Berger, p.g.a., Jason Michael Berman, p.g.a., and Barry Levine, with Patrick Bergin and Sharlto Copley also co-starring.
Queer Eye: Season 5: The Fab Five head to historic Philadelphia to make over a new cast of everyday heroes, from a hardworking DJ to a struggling dog groomer.
Choked: Palsa Bolta Hai: A bank employee weighed down by her jobless husband's debts — and her own broken dreams — finds a secret source of seemingly unlimited cash in her home.
June 7
Marshall: Young Thurgood Marshall faces one of his greatest challenges while working as a lawyer for the NAACP. Marshall travels to conservative Connecticut when wealthy socialite Eleanor Strubing accuses black chauffeur Joseph Spell of sexual assault and attempted murder. He soon teams up with Sam Friedman, a local Jewish lawyer who's never handled a criminal case. Together, the two men build a defense while contending with racist and anti-Semitic views from those who deem Spell to be guilty.
June 10
Reality Z: A zombie apocalypse imprisons contestants on a Brazilian reality show in a TV studio, where they try to evade the flesh-eating hordes.
Lenox Hill: From birth to brain surgery: This docu series provides an intimate look at the lifesaving work of four doctors at Lenox Hill Hospital in NYC.
Pixels: When aliens intercept video feeds of classic arcade games and misinterpret them as a declaration of war, they attack Earth, using the games as models. Knowing that he must employ a similar strategy, President Will Cooper (Kevin James) recruits his childhood pal, former video-game champ and home-theater installer Sam Brenner (Adam Sandler), to lead a team of old-school arcade players and a military specialist (Michelle Monaghan) in an all-out battle to save the planet.
June 12
F is for Family: Season 4: While Frank deals with an unwelcome visit from his father, Sue discovers the wonders of Lamaze, and Bill makes a name for himself in the hockey rink.
Dating Around: Season 2: Six new singles look for love — or something like it — in a series of back-to-back, real-life first dates. But who will each choose for a second date?
The Search: A child vanishes into thin air from a cachet neighborhood in Mexico City, unraveling family secrets and revealing how power works among the privileged.
The Woods: A Warsaw prosecutor's hopes rise when a body is found and linked to his sister's disappearance 25 years earlier. Adapted from the Harlan Coben novel.
Da 5 Bloods: From Academy Award® Winner Spike Lee comes a New Joint: the story of four African-American Vets — Paul (Delroy Lindo), Otis (Clarke Peters), Eddie (Norm Lewis), and Melvin (Isiah Whitlock, Jr.) — who return to Vietnam. Searching for the remains of their fallen Squad Leader (Chadwick Boseman) and the promise of buried treasure, our heroes, joined by Paul's concerned son (Jonathan Majors), battle forces of Man and Nature — while confronted by the lasting ravages of The Immorality of The Vietnam War.
Jo Koy: In His Elements: Jo Koy returns to the Philippines to show off the local culture and headline a special featuring Filipino American comedians, DJs and hip-hop dancers.
Kipo and the Age of Wonderbeasts: Season 2: It'll take brawn — and brains — to rescue Lio and beat Scarlemagne, so Kipo sets out to master her powers and dig into the origins of her world.
Rostered On Season 1 & 2: "Rostered On" is an independent Australian comedy show based around the day to day struggles of working for a faceless retail corporation "Electroworld".
June 13
Alexa & Katie Part 4: Summer's over, and Alexa and Katie are starting their senior year. They've been through so much together — but there's still more to come.
June 14
Marcella: Season 3: Eighteen months later, Marcella is living under a new identity in Belfast, where she's infiltrated a crime family as a deep undercover operative.
June 15
Blinky Bill: The Movie: With help from another koala (Robin McLeavy) and a frill-necked lizard (David Wenham), Blinky Bill (Ryan Kwanten) embarks on a journey through the Australian Outback to find his missing father.
Get Hard: When obscenely rich hedge-fund manager James (Will Ferrell) is convicted of fraud and sentenced to a stretch in San Quentin, the judge gives him one month to get his affairs in order. Knowing that he won't survive more than a few minutes in prison on his own, James desperately turns to Darnell (Kevin Hart) — a black businessman who's never even had a parking ticket — for help. As Darnell puts James through the wringer, both learn that they were wrong about many things, including each other.
June 17
Mr. Iglesias: Part 2: The series about a hilarious high school teacher trying to make a difference in the lives of some smart but underperforming students returns for Part 2.
June 18
The Order: Season 2: At Belgrave University, the bad blood between werewolves and magicians reaches a breaking point — until a greater evil threatens to destroy them all.
A Whisker Away: In Studio Colorido's second feature-length film, a girl with a funny nickname is desperate to get closer to her crush. Her solution: turn into a cat.
June 19
The Sinner: Jamie: Detective Harry Ambrose investigates a grisly car crash that leads to one of the most complicated and dangerous cases of his career.
Floor Is Lava: Teams compete to navigate rooms flooded with lava by leaping from chairs, hanging from curtains and swinging from chandeliers. Yes, really.
The Politician: Season 2: Double crosses, a three-way relationship and a single-issue candidate add up to a mud-flinging race for State Senate that Payton will do anything to win.
Feel the Beat: After failing to make it on Broadway, April returns to her hometown and reluctantly begins training a misfit group of young dancers for a competition.
Wasp Network: Based on a true and gripping story: Cuban spies infiltrate exile groups in the 1990s to stop terrorism against the island, but at a high personal cost.
Lost Bullet: A convicted car mechanic is recruited to work for the cops, pimping police vehicles for high-speed chases. But danger will follow him fast.
One-Way to Tomorrow: Two strangers cross paths on a train en route to Izmir, bonding over their turbulent — and unexpectedly intertwined — romantic pasts.
Babies: Part 2: As babies make sense of a brand-new world, breakthrough research details how they are already equipped to handle the complexities of human life.
Father Soldier Son: When Sgt. First Class Brian Eisch is critically wounded in Afghanistan, it sets him and his sons on a journey of love, loss, redemption and legacy.
Rhyme Time Town: Two best friends find fun and adventure while living in Rhyme Time Town, a fantastical place filled with beloved nursery rhyme characters.
June 23
Eric Andre: Legalize Everything: A stand-up special from American comedian Eric Andre.
June 24
Crazy Delicious: Using ingredients from a magical edible forest, amateur chefs must prepare inventive and delicious creations to impress three mighty food judges.
Nobody Knows I'm here (Nadie sabe que estoy aquí): Memo Garrido was a child artist in the Latin music industry in the early 90's. Decades later, he lives in seclusion in southern Chile practically cut off from the world. The unexpected appearance of Marta changes his world forever and forces him to face the confusing incident that destroyed his career.
Athlete A: Follow the Indianapolis Star reporters that broke the story about USA Gymnastics doctor Larry Nassar's abuse and hear from gymnasts like Maggie Nichols.
June 25
The Goldfinch: Theodore Decker was 13 years old when his mother was killed in a bombing at the Metropolitan Museum of Art in New York. The tragedy changes the course of his life, sending him on a stirring odyssey of grief and guilt, reinvention and redemption, and even love. Through it all, he holds on to one tangible piece of hope from that terrible day — a painting of a tiny bird chained to its perch.
June 26
Amar y vivir: After returning home from the military, country boy Joaquín is blindsided by a tragedy that sends him to Bogotá, where he meets aspiring singer Irene.
Eurovision Song Contest: The Story of Fire Saga: Two small-town singers seize a chance to fulfill their dream of competing in the world's biggest song contest. Will Ferrell and Rachel McAdams star.
Home Game: From voodoo wrestling in the Congo to roller derby in Texas, this docu series explores unusual and thrilling sports traditions around the world.
June 27
Mile 22: CIA operative James Silva leads a small but lethal paramilitary team on an urgent and dangerous mission. They must transport a foreign intelligence asset from an American embassy in Southeast Asia to an airfield for extraction — a distance of 22 miles. Silva and the soldiers soon find themselves in a race against time as the city's military, police and street gangs close in to reclaim the asset.
Ocean's 8: Five years, eight months, 12 days and counting — that's how long Debbie Ocean has been devising the biggest heist of her life. She knows what it's going to take — a team of the best people in the field, starting with her partner-in-crime Lou Miller. Together, they recruit a crew of specialists, including jeweler Amita, street con Constance, suburban mom Tammy, hacker Nine Ball, and fashion designer Rose. Their target — a necklace that's worth more than $150 million.
June 28
Adrift: Tami Oldham and Richard Sharp couldn't anticipate that they would be sailing directly into one of the most catastrophic hurricanes in recorded history. In the aftermath of the storm, Tami awakens to find Richard badly injured and their boat in ruins. With no hope of rescue, Tami must now find the strength and determination to save herself and the only man she has ever loved.
Jumanji: Welcome to the Jungle: Four high school kids discover an old video game console and are drawn into the game's jungle setting, literally becoming the adult avatars they chose. What they discover is that you don't just play Jumanji – you must survive it. To beat the game and return to the real world, they'll have to go on the most dangerous adventure of their lives, discover what Alan Parrish left 20 years ago, and change the way they think about themselves – or they'll be stuck in the game forever.
The Spy Who Dumped Me: Best friends Audrey and Morgan are going about their humdrum lives in Los Angeles — until Audrey's ex-boyfriend suddenly shows up with a team of deadly assassins on his trail. Unexpectedly thrust into an international conspiracy, the gals soon find themselves dodging killers and a suspicious British agent while hatching a plan to save the world.
June 29
ARASHI's Diary -Voyage- ep 8: An intimate look into the final year of Japanese boy band Arashi as they prepare to take an indefinite hiatus, reflecting on their storied career and exploring what makes an "idol". The new episode will spotlight Arashi member Sho Sakurai, taking a deeper look into his love of music, his personal journey with the group and beyond.
June 30
Adú: Three stories transpire in Melilla, on the border between Spain and Morocco, as immigrants risk their lives to cross the Strait of Gibraltar.
BNA: Morphed into a raccoon beastman, Michiru seeks refuge, and answers, with the aid of wolf beastman Shirou inside the special zone of Anima-City.
I Feel Pretty:An ordinary woman who struggles with feelings of insecurity and inadequacy on a daily basis wakes from a fall believing she is suddenly the most beautiful and capable woman on the planet. With this newfound confidence, she is empowered to live her life fearlessly and flawlessly, but what will happen when she realizes her appearance never changed?
Scarface: After getting a green card in exchange for assassinating a Cuban government official, Tony Montana (Al Pacino) stakes a claim on the drug trade in Miami. Viciously murdering anyone who stands in his way, Tony eventually becomes the biggest drug lord in the state, controlling nearly all the cocaine that comes through Miami. But increased pressure from the police, wars with Colombian drug cartels and his own drug-fueled paranoia serve to fuel the flames of his eventual downfall.
Rush: In the mid-1970s, charismatic English playboy James Hunt (Chris Hemsworth) and Austrian perfectionist Niki Lauda (Daniel Brühl) share an intense rivalry in Formula 1 racing. Driving vehicles that are little more than gas-filled, rolling bombs, Hunt and Lauda burn up the track, all the while pushing themselves to the breaking point of physical and mental endurance. Meanwhile, the women (Olivia Wilde, Alexandra Maria Lara) in their lives can only watch as both drivers risk death with every lap.
Johnny English Reborn: After a disastrous mission in Mozambique, British agent Johnny English (Rowan Atkinson) has retreated to a Tibetan monastery to try to forget his shame. But when he receives an urgent call from MI-7 to lead a mission that only he can handle, English is back in action. Using his questionable combat skills and an assortment of high-tech gadgets, English, along with his new partner, Agent Tucker (Daniel Kaluuya), must foil a plot to kill the Chinese premier.
Johnny English: Pascal Sauvage (John Malkovich), a villain intent on stealing Britain's Crown Jewels, has murdered the country's top undercover agents, and mediocre spy Johnny English (Rowan Atkinson) is ordered to prevent further mayhem. But even with help from quick-thinking sidekick Bough (Ben Miller), the goofy agent lands himself in one precarious situation after another. Only when he meets up with Interpol crime-fighter Lorna Campbell (Natalie Imbruglia) is Johnny able to chip away at Pascal's defenses.
The Expendables: A group of mercenaries is double-crossed during a mission and are approached by Church to overthrow the ruthless dictator of a South American country. It isn't long before the men realise things aren't quite as they appear, finding themselves caught in a dangerous web of betrayal. Although their mission is compromised and an innocent is in danger, soldier of fortune Barney and his comrades decide to get the job done.
The Expendables 3: Years ago, Barney Ross (Sylvester Stallone) co-founded the Expendables with Conrad Stonebanks (Mel Gibson). After Stonebanks became an arms dealer, Ross was forced to kill him — or so he thought. Now, Stonebanks is back and he's on a mission to end the Expendables. Ross decides that the way to fight old blood is with new blood, so he assembles a team of younger, faster, more tech-savvy recruits. The battle to topple Stonebanks becomes a clash of old-school methods vs. high-tech expertise.
The Big Lebowski: Jeff `The Dude' Lebowski is mistaken for Jeffrey Lebowski, who is The Big Lebowski. Which explains why he's roughed up and has his precious rug peed on. In search of recompense, The Dude tracks down his namesake, who offers him a job. His wife has been kidnapped and he needs a reliable bagman. Aided and hindered by his pals Walter Sobchak, a Vietnam vet, and Donny, master of stupidity.
Gifted: Frank Adler (Chris Evans) is a single man raising a child prodigy – his spirited young niece Mary (Mckenna Grace) – in a coastal town in Florida. Frank's plans for a normal school life for Mary are foiled when the 7-year-old's mathematical abilities come to the attention of Frank's formidable mother, Evelyn (Lindsay Duncan), whose plans for her granddaughter threaten to separate Frank and Mary.
Pride & Prejudice: In this adaptation of Jane Austen's beloved novel, Elizabeth Bennet (Keira Knightley) lives with her mother, father and sisters in the English countryside. As the eldest, she faces mounting pressure from her parents to marry. When the outspoken Elizabeth is introduced to the handsome and upper-class Mr. Darcy (Matthew MacFadyen), sparks fly. Although there is obvious chemistry between the two, Darcy's overly reserved nature threatens the fledgling relationship.
The Change-Up: Once inseparable pals, Dave (Jason Bateman) and Mitch (Ryan Reynolds) have drifted apart over the years. Dave is an overworked lawyer and family man, while Mitch has thus far avoided most of the normal responsibilities of adulthood. Each is envious of the other's life, and following a drunken binge, the men awake to find they have somehow switched bodies. Dave and Mitch soon discover that things are not as rosy as they seemed and try to find a way to return their lives to normal.
It's Complicated: Jane (Meryl Streep), a successful restaurateur, has been divorced from Jake (Alec Baldwin) for many years, although they remain friends. When an innocent meal together turns into an affair, Jane finds that she is the other woman in the now-remarried Jake's life. Meanwhile, Adam (Steve Martin), an architect hired to remodel her kitchen, is still stinging from his own divorce. He finds himself falling in love with Jane but soon realizes that he has become part of a triangle.
Wrath of the Titans: Ten years after defeating the Kraken, Perseus (Sam Worthington) is living a quieter life as a fisherman and sole parent to his young son. Meanwhile, trouble is brewing on Mount Olympus: The gods are weakened by mankind's lack of devotion, and they are losing control of the Titans and their leader, Kronos, whom they imprisoned in Tartarus long ago. When Zeus is betrayed by Ares and Hades and captured by the Titans, Perseus leads a group to rescue him and save mankind from the ancient beings.
The Holiday: Dumped and depressed, English rose Iris agrees to swap homes with similarly unlucky in love Californian Amanda for a much-needed break. Iris finds herself in a palatial Hollywood mansion while Amanda navigates the lanes of a picture-perfect English village. Soon enough, both lovelorn ladies bump into local lads perfect for a romantic pick-me-up.
Dr. Seuss' The Lorax: Twelve-year-old Ted (Zac Efron) lives in a place virtually devoid of nature; no flowers or trees grow in the town of Thneedville. Ted would very much like to win the heart of Audrey (Taylor Swift), the girl of his dreams, but to do this, he must find that which she most desires: a Truffula tree. To get it, Ted delves into the story of the Lorax (Danny DeVito), once the gruff guardian of the forest, and the Once-ler (Ed Helms), who let greed overtake his respect for nature.
George Lopez: We'll Do It For Half: George Lopez performs a new stand-up special filmed in San Francisco.
Undated
It's Okay to Not Be Okay: A fantasy romance drama about a community health worker at a psychiatric ward who lives on 1.8 million won (approximately $1,520) a month and a storybook writer suffering from an antisocial personality disorder. A man who denies love and a woman who doesn't know love defy fate and fall in love, finding their souls and identities in the process.
One Take: Members of Thai girl group BNK48 share the ups and downs of preparing for the 6th Single Senbatsu General Election.
---
See also
* Best new movies and TV series on Stan
* Best new movies and TV series on Amazon Prime
* All new streaming movies & series