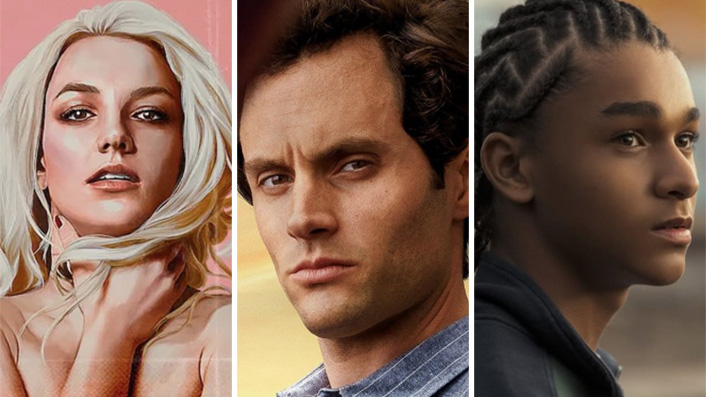 Best new movies and TV series on Netflix Australia: October 2021

---
Each month, loads of new films and TV shows are added to Netflix Australia's library. Critic Craig Mathieson presents his picks for titles worth watching. For the full list of everything arriving on the platform, scroll down. Also, check out Craig's top 50 movies on Netflix list.
Top Picks: TV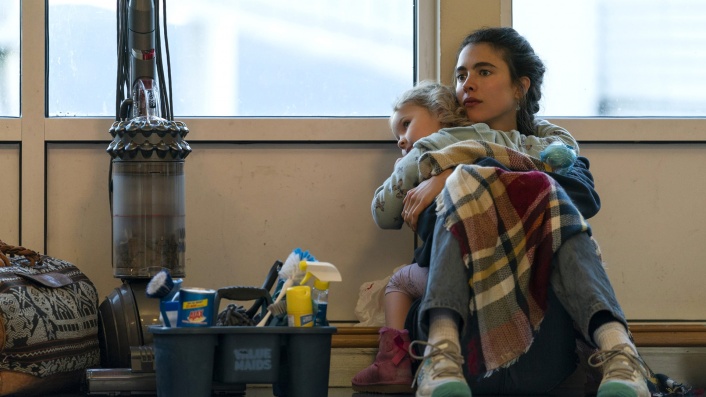 Maid (October 1)
By effortlessly holding the screen opposite Brad Pitt in Quentin Tarantino's Once Upon a Time… in Hollywood, Margaret Qualley announced herself as a breakthrough Hollywood talent. Now the 26-year-old pivots from Manson Family disciple to struggling young mother in this dramatic adaptation of Stephanie Land's 2019 memoir of the same name.
Qualley plays Alex, a young mother who flees her increasingly threatening partner with their young daughter, finding herself below the poverty line and relying on menial jobs and government programs to put together a new life. The creator of the limited series, Molly Smith Metzler, counts Shameless and Orange is the New Black among her previous gigs, suggesting an understanding of the realities for working-class women in America today.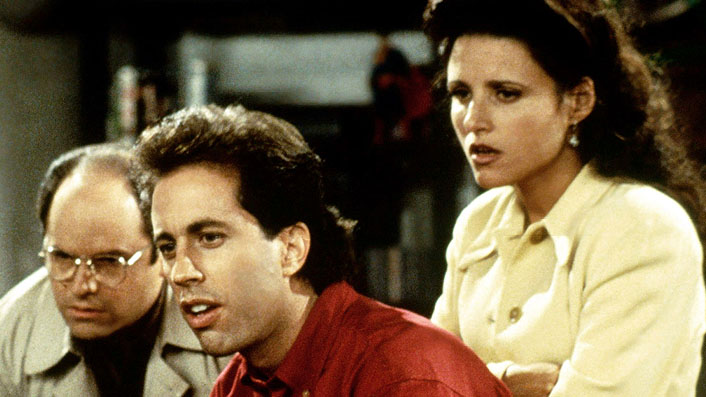 Seinfeld season one to nine (October 1)
The show about nothing sure is worth a lot these days. Netflix reportedly paid approximately $690 million to get five years of the global streaming rights of the iconic 1990s sitcom. With their sizeable seasons—there are altogether 180 episodes of Seinfeld—and reassuring humour, classic sitcoms have become a major asset class for streaming platforms.
But the show itself, created by Jerry Seinfeld and Larry David, remains an absolute classic of the 22 minute American comedy genre—the best episodes are finely honed, with Seinfeld surrounded by the masterful comic performances of Julia Louis-Dreyfus, Jason Alexander, and Michael Richards. The best episode of all? The Contest (4.11)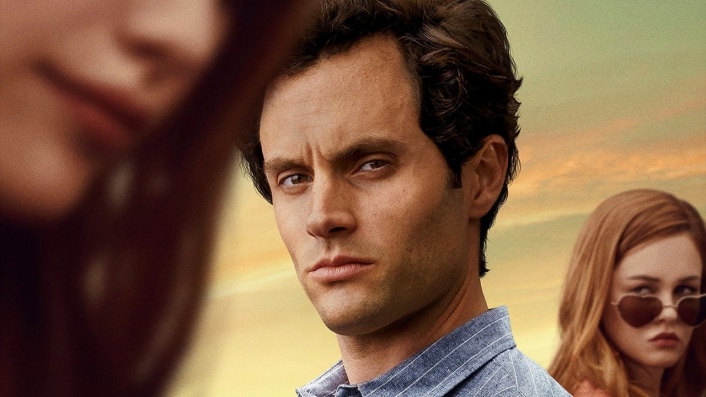 You season three (October 15)
A psychological thriller so seductively lodged in the perspective of its nightmarish protagonist that some fans stopped seeing the monstrousness of his actions, You has become a surprise hit on Netflix. Penn Badgley (Gossip Girl) plays Joe Goldberg, a book store manager whose romantic obsessiveness makes him into a sociopathic murderer.
It's a bracing performance—charismatic, creepy, and immersive, with Joe's persuasive inner monologue as a narration rife with justification and mordant contradictions. The first season was set in New York, the second in Los Angeles—a struggle for the misanthropic Joe—and now the third ups the stakes by giving him a family life in the suburbs.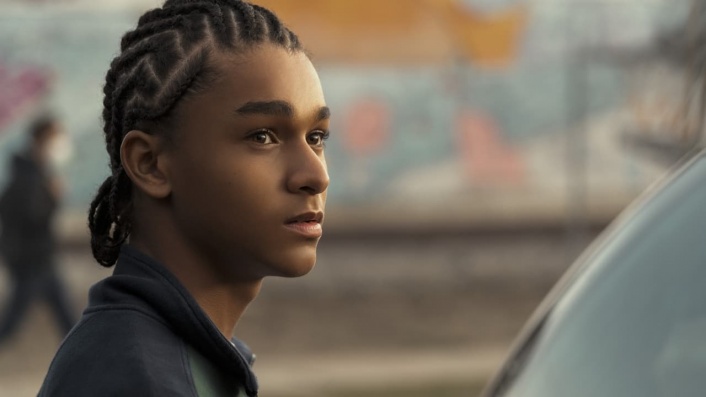 Since May 2020, in the wake of George Floyd's murder, the sight of athletes taking a knee during a national anthem to acknowledge racial injustice has become widespread. But for one of the original American sports stars who pioneered the protest in 2016, Colin Kaepernick, it ended his career. Then the San Francisco 49ers quarterback in the NFL, no team has been willing to offer him a contract since 2017.
Kaepernick has carried on his activism, and this dramatic limited series—created by Kaepernick and director Ava DuVernay (Selma, When They See Us)—uses his teenage upbringing, the adopted Black son of white parents played by Mary-Louise Parker and Nick Offerman, as a lens to explain why he later took such a controversial and costly stand.
Top Picks: Movies + Specials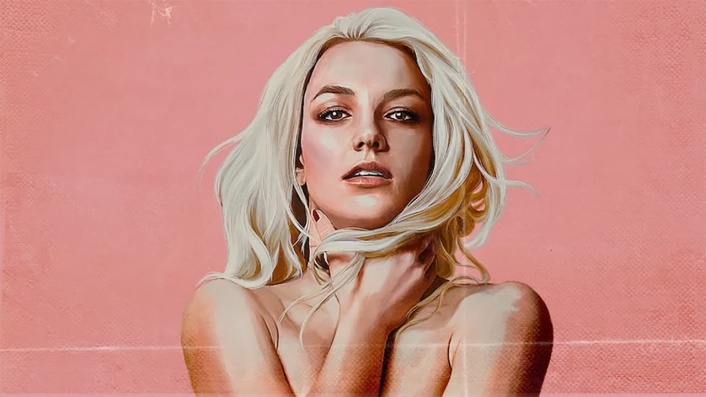 It's increasingly likely these are the final days of Britney Spears' conservatorship, the repressive legal framework that for over a decade was administered by her father as it deprived the pop icon of the right to make decisions about her own life.
Both the singer's court challenge and a shift in public opinion on her situation have been reflected by a series of documentaries, most notably The New York Times' Framing Britney Spears. Do we need another one? If they've got more to add, yes, because much of Spears' situation and motivation remains obscured. The collaborators here are director Erin Lee Carr (How to Fix a Drug Scandal) and music journalist Jenny Eliscu, although Netflix has provided nothing more than a single trailer in advance.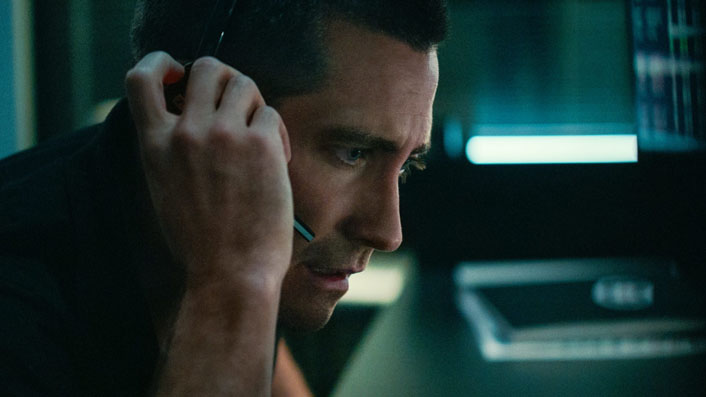 More than a few of the glowing reviews for The Guilty, Danish filmmaker Gustav Moller's intimate 2018 thriller about a tarnished police officer who takes an emergency phone call from a young woman at risk, noted that the film's sparse structure and technical innovation made it a candidate for an English language remake.
Jake Gyllenhaal's production company subsequently secured the rights, and the Nightcrawler star now takes the lead role, with Riley Keough (The Girlfriend Experience) on the other end of the line, while the adaptation is by Nic Pizzolatto (True Detective) and Antoine Fuqua (Training Day) directs. That is a considerable amount of talent, with the film's biggest risk being that accommodating all of them detracts from the concept that made the original so gripping.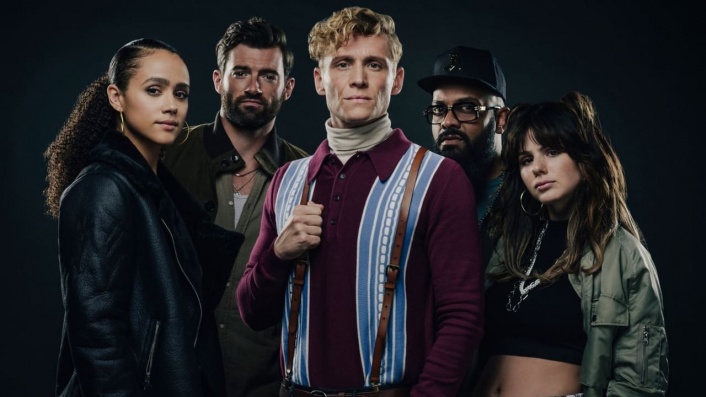 Could something worthwhile yet come from Army of the Dead? Zack Snyder's overblown and unsatisfying zombie heist epic was a disappointment on Netflix in May, but it's followed by this prequel based on Army's skittish German safecracker, Ludwig Dieter (Matthias Schweighofer).
The actor, who is also a filmmaker in his own right, directs this European crime adventure, which is set in the early days of the original's undead uprising. Nathalie Emmanuel (Game of Thrones) co-stars, with Dieter an even more jumpy and joyous underworld participant. If it works, I'd like a spin-off Army of the Dead romantic comedy.
---
All titles arriving on Netflix Australia in October
October 1
Maid
Paik's Spirit
Swallow
The Guilty
Forever Rich
A Sinister Sect: Colonia Dignidad
Scaredy Cats
The Seven Deadly Sins: Cursed by Light
Seinfeld Seasons 1-9
Cast Away
Wonder Woman 1984
The Secret River
Miss Fisher's Murder Mysteries Series 1-3
October 3
Upcoming Summer
Scissor Seven: Season 3
Emma

October 4
On My Block: Season 4
October 5
Escape The Undertaker
October 6
The Five Juanas
Baking Impossible
There's Someone Inside Your House
Bad Sport
Love is Blind: Brazil
October 7
The Billion Dollar Code
The Way of the Househusband Season 1 Part 2
Sexy Beasts Season 2
October 8
A Tale Dark & Grimm
Pokemon the Movie: Secrets of the Jungle
Grudge
My Brother, My Sister
Pretty Smart
Family Business Season 3
October 9
Blue Period
October 11
The King's Affection
The Baby-Sitters Club Season 2
October 12
The Movies That Made Us Season 3
Convergence: Courage in a Crisis
Might Expres Season 5
Bright Samurai Soul
October 13
Hiacynt
Fever Dream
Reflection of You
October 14
Another Life Season 2
One Night In Paris
October 15
Nekrotronic
Sharkdog's Fintastic Halloween
Karma's World
The Forgotten Battle
The Trip
The Four of Us
October 16
Misfit: The Series
October 17
The Invisible Man
October 20
Found
Night Teeth
Stuck Together
October 21
Flip a Coin – ONE OK ROCK Documentary
Go! Go! Cory Carson Season 6
Komi Can't Communicate
Sex, Love & Goop
Insiders
Life's a Glitch with Julian Bam
October 22
Locke & Key Season 2
Inside Job
Adventure Beast
More than Blue: The Series
Dynasty Season 4
Roaring Twenties
Maya and the Three
October 25
Frayed
The Cry
Old People's Home For 4 Year Olds
October 26
Sex Unzipped
October 27
Sintonia Season 2
Hypnotic
Nobody Sleeps in the Woods Tonight Part 2
October 28
Luis Miguel – The Series Season 3
The Motive
October 29
Colin in Black & White
The Time It Takes
Mythomaniac Season 2
Army of Thieves
Dear Mother
October 30
The Gentlemen
---
See also
* Best new movies and TV series Stan
* Best new movies and TV series on Amazon Prime
* Best new movies and TV series on Disney+
* All new streaming movies & series