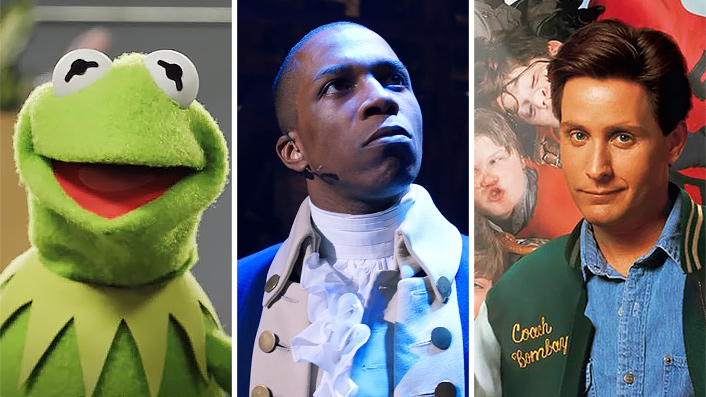 Best new movies and TV series on Disney+ Australia: July 2020

---
Each month, new films and TV shows are added to Disney+'s Australian library. Here's Eliza Janssen's recommendations for the titles most worth watching. Scroll down for the full list of everything arriving on the platform.
Top picks

Probably the most exciting and acclaimed Broadway musical of the 21st century so far, Hamilton is a rap opera about the rebellion and early years of what is now known as the United States, seen through the lens of controversial wordsmith and immigrant Alexander Hamilton. The musical absolutely slaps, won a slew of Tonys, and the only way we've been able to see it so far is by paying literally thousands of bucks per ticket to catch the show in New York or London's West End. But that ends on July 3rd, because a filmed version of the stage show is coming to Disney+!
There are people who hate rap and there are people who hate musicals—but I'd be willing to bet this layered, infectious history of America will somehow win over both camps. See for yourself whether the hype is justified.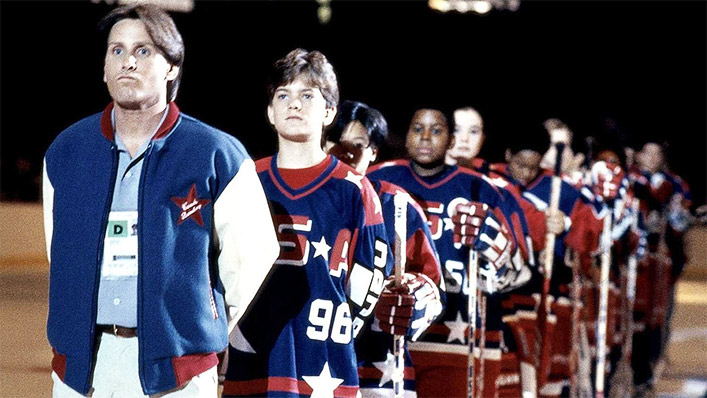 After watching this sincere and inspirational underdog story, you might be compelled to chant the word "QUACK" whenever you need to psych yourself up. Emilio Estevez stars as a former hockey star sentenced to coach the worst team in his local pee-wee hockey league as part of his community service. While The Mighty Ducks keeps things a lot more family-friendly than the similar, superior The Bad News Bears, it's still a memorable watch for 90s kids and their own little ones alike.
Estevez's stirring, mandatory third-act locker room speech still kinda gets you going, with his emotional promise that "ducks fly together". Anyone with memories of being a loser in junior school and always getting left on the bench might find the final scenes genuinely stirring.
I'm one of those people who strongly believes that The Muppets should host the Oscars, so the premise of an improv sitcom starring The Muppets sounds both thrilling and bewildering. Muppets Now is six 10 minute long episodes of some combination of a 'game show, cooking show, and a talk show'. The fact that it's apparently unscripted gives the whole operation an air of delightfully fuzzy chaos; what will this show even look like?
Episodes are going to be released weekly from July 31, their economical runtime and high energy making them a great introduction for young viewers unacquainted with Jim Henson's original cast of felt freaks. The celebrity guests include Seth Rogen, Linda Cardellini, Aubrey Plaza and RuPaul, bringing back some of the original Muppet Show's anarchic star-studded glamour.
---
All titles arriving on Disney+ Australia in July
July 3
Hamilton
America's Funniest Home Videos (S15)
Animal ER (S1-2)
Man in Space
Mars & Beyond
Fantastic Four (2015) (NZ Premiere)
Disney Family Sundays Episode 135
It's a Dog's Life with Bill Farmer Episode 108
One Day at Disney Episode 131
Pixar In Real Life Episode 109
July 10
Disney Family Sundays Episode 136
It's a Dog's Life with Bill Farmer Episode 109
One Day at Disney Episode 132
July 17
A Pre-Opening Report from Disneyland
Disney Junior Music Lullabies
Super Robot Monkey Team Hyperforce Go! (S1-2)
The Mouseketeers at Walt Disney World
Wild Chile (S1)
Secret Society of Second Born Royals
Disney Family Sundays Episode 137
It's a Dog's Life with Bill Farmer Episode 110
One Day at Disney Episode 133
July 24
Rogue Trip
PJ Masks (Shorts) (S1)
Wild Congo (S1)
Wild Japan: Snow Monkeys
Wild Sri Lanka (S1)
Disney Family Sundays Episode 138
One Day at Disney Episode 134
Rogue Trip
Episodes 101 – 106
Season Premiere
Bob Woodruff and his son travel the world searching for beauty and adventure in unexpected places.
July 31
Muppets Now!
27 Dresses
Animal Showdown (S1)
Big Cat Games
Cradle of the Gods
Destination World (S1)
Fearless Adventures with Jack Randall (S1)
Feast
Get a Horse!
Hunt for the Abominable Snowman
King Fishers (S1)
Lorenzo
Marvel Funko (S1-2)
Paperman
Tangled Ever After
The Ballad of Nessie
Tick Tock Tale
Weirdest, Bestest, Truest (S1)
What Sam Sees (S1)
Disney Family Sundays Episode 139
Muppets Now Episode 101
One Day at Disney Episode 135
---
See also
* Best new movies and TV series on Netflix
* Best new movies and TV series on Stan
* Best new movies and TV series on Prime Video
* All new streaming movies & series