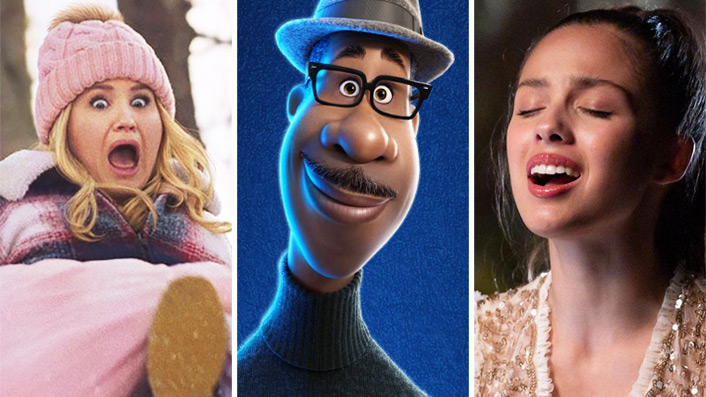 Best new movies and TV series on Disney+ Australia: December 2020

---
Each month, new films and TV shows are added to Disney+'s Australian library. Here's Eliza Janssen's recommendations for the titles most worth watching. Scroll down for the full list of everything arriving on the platform.
Top picks

This fantasy-comedy imagines a world where children's wishes really are granted by fairy godmothers—most of the time, at least. In this instance, fairy godmother-in-training Eleanor (Jillian Bell) responds to a 10-year-old girl's plea for help, only to find that the child is now working mom Mackenzie (Isla Fisher). Facing the extinction of the entire fairy godmother industry, Eleanor has to bring childlike magic, wonder and helpfulness into Mackenzie's life, and I have a feeling it may all come together on Christmas night. Just a hunch.
Fisher and Bell are both totally irresistible to me as comedy performers, and it's not often you get a Disney original movie about female friendship, Christmas and gentle fantasy world-building. What a trifecta! Godmothered absolutely feels like the kind of thing I would've eaten up at a holiday sleepover, and hopefully it becomes a new seasonal classic within your family too.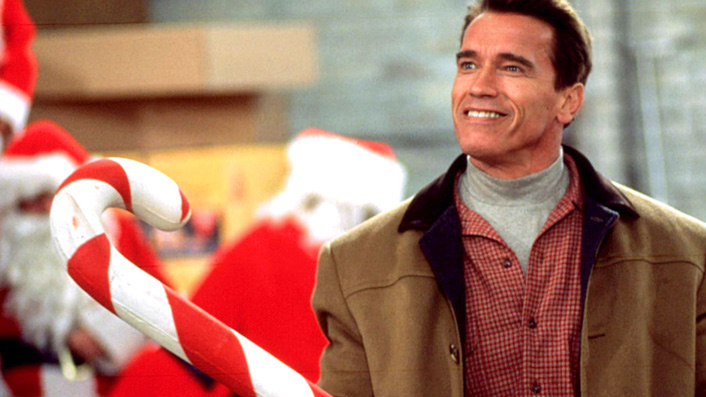 There are Schwarzeneggar in which he plays a spy or a robot or a barbarian, and then there are the somehow weirder films featuring Arnie as a Normal Suburban Dad. Like, really? Is everyone just accepting that this boring businessman living in Connecticut has frickin' huge muscles and an Austrian accent? Jingle All The Way is maybe my fave in the latter category, and it stars the Governator as a workaholic dad who must race around Minneapolis trying to find the most in-demand toy of the year.
Perfectly filled with family-movie treacle but also a dark streak of anti-capital black comedy, Jingle All The Way will hit home with any parents who have travelled madly around in search of that frustratingly sold-out Christmas gift. Disney+ is also featuring Jingle All The Way 2, starring Larry The Cable Guy in Arnie's shoes—but to recommend that film would be a highly un-TurboMan thing to do.
Soul (December 25)
It's a pity Pixar's latest bout of kid-friendly existential philosophy can't come out in cinemas everywhere, since it's notably the first of the studio's films to feature a black main character. But I'm sure Soul can be just as rewarding and, well, soulful when seen from the comfort of our homes.
It stars Jamie Foxx as a wannabe jazz great, who has spent his life teaching kids how to play music but has never been given the opportunity to share his own talent. When he dies shortly after getting the big break he's been waiting for, Joe is sent to a whimsical purgatory state, where new souls are sent onto earth. Saddled with the annoying soul 22 (voiced by Tina Fey), Joe must find harmony in his own life, death and whatever else is out there. Sounds complicated? It probably will be, but in that satisfying Pixar way that kids and parents alike will remember for a long time.
---
All titles arriving on Disney+ Australia in December
December 4
Godmothered
The Wonderful World of Mickey Mouse: "Keep On Rollin" and "The Big Good Wolf"
Diana: In Her Own Words
Puppy Dog Pals Season 3 (18 eps)
America's Funniest Home Videos S23 (22 eps)
Man Vs. Shark
We Bought A Zoo
The Wonderful World Of Disney: Magical Holiday Celebration
The Disney Holiday Singalong
December 11
High School Musical The Musical: The Holiday Special
Mr. Popper's Penguins
The Mandalorian "Chapter 15"
The Wonderful World of Mickey Mouse: "The Brave Little Squire" and "An Ordinary Date"
Disney Channel's Epic Holiday Showdown
Disney's Fam Jam Season 1 (19 Eps)
Disney Holiday Magic Quest
December 18
On Pointe
Arendelle Castle Yule Log 2.0
Dory's Reef Cam
Dive into the waters below and watch the aquatic wildlife from the world of Nemo and Dory
Jingle All The Way
A father's Christmas Eve turns into a madcap scramble to find a much sought-after toy for his son.
Jingle All The Way 2
The Mandalorian "Chapter 16″
Big Hero 6, Season 3, (10 episodes)
The Wonderful World of Mickey Mouse: "Supermarket Scramble" + "Just The Four Of Us"
Disney Channel Holiday House Party
Disney Parks Sunrise Series – Season 1
Miraculous World: New York, United Heroez
MARVEL's Spider-Man: Maximum Venom (6 Eps)
Thailand's Wild Side – Season 1
The Owl House – Season 1
PJ Masks – Season 4 (7 Eps)
Disney Junior T.O.T.S S2 (11 Eps)
December 25
Soul
Burrow (Pixar short film)
The Chronicles of Narnia: The Voyage of The Dawn Treader
Disney Gallery: The Mandalorian
Walking With Dinosaurs
Epic
Eragon
Ferdinand
Miss Peregrine's Home For Peculiar Children
Marvel's Runaways (S2) – AU Premiere
Marvel's Runaways (S1) – NZ Premiere
Rio
Rio 2
---
See also
* Best new movies and TV series on Netflix
* Best new movies and TV series on Stan
* Best new movies and TV series on Prime Video
* All new streaming movies & series