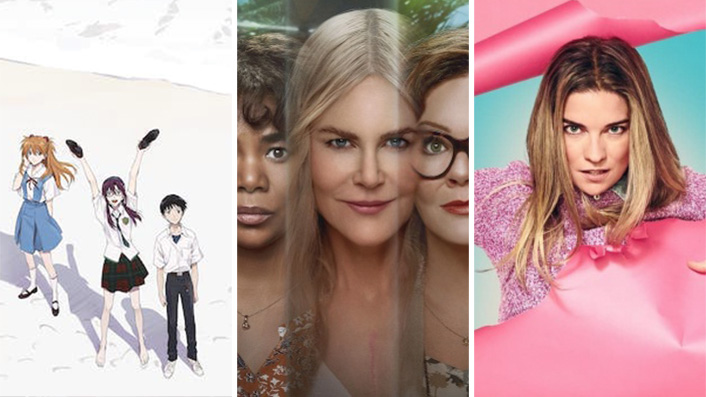 Best new movies and TV series on Amazon Prime Video Australia: August 2021

---
Each month, new films and TV shows are added to Amazon Prime Video's Australian library. Eliza Janssen presents her picks for titles worth watching. For the full list of everything arriving on the platform, scroll down.
Top picks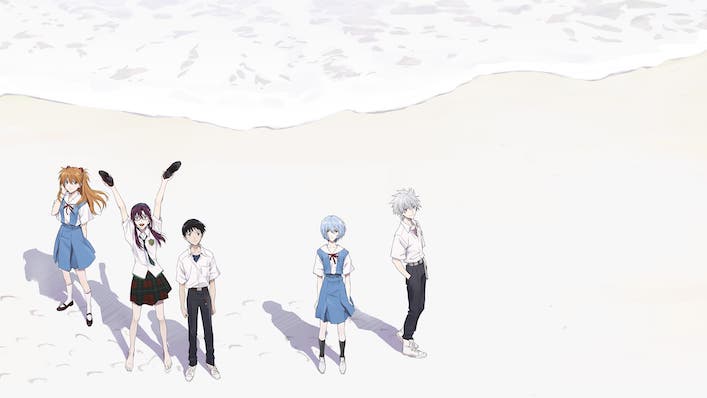 How to even begin to explain Neon Genesis Evangelion's remake/reboot/theatrical adaptation scheme, to a reader unfamiliar with the anime series, often lauded as the greatest of all time. In order to fully glean what's going on here, you'll need to have seen both the original 90's show (26 short animated episodes about a boy and his friends fighting angels, with a pet penguin for company? Cute, I can handle that!) the mind-breaking 1997 End of Evangelion film (wow they're really going to make me listen to depressed tweens screaming as their brains get assimilated into an orange goop of humanity…okay) and now the modern series of four theatrically-released 'Rebuild' films, an alternate retelling of Shinji's bleak existence with new key details.
Luckily all three Rebuild films so far are being released exclusively on Prime Video for Aussie audiences, on the same day as this newest chapter. Just get in the robot and stop asking so many damn questions.
Sign up for Flicks updates

Filmed in Byron Bay and starring the terminally composed Nicole Kidman, Nine Perfect Strangers sounds like the star-studded celebrity meditation retreat we all deserve. Except Kidman's sinister wellness guru has some unorthodox and painful methods up her sleeve, and you can't leave, and it's all based on a gripping best-selling thriller by Liane Moriarty, whose previous work Big Little Lies is textbook 'attractive rich people experiencing trouble in paradise'.
Kidman's character Masha Dmitrichenko mashes the psyches of such luminous supporting characters as Melissa McCarthy, Regina Hall, Michael Shannon, Bobby Cannavale, and fellow Aussie stars Asher Keddie and Samara Weaving, wringing out all their most uncomfortable secrets and ultimately forcing them to orchestrate a desperate escape.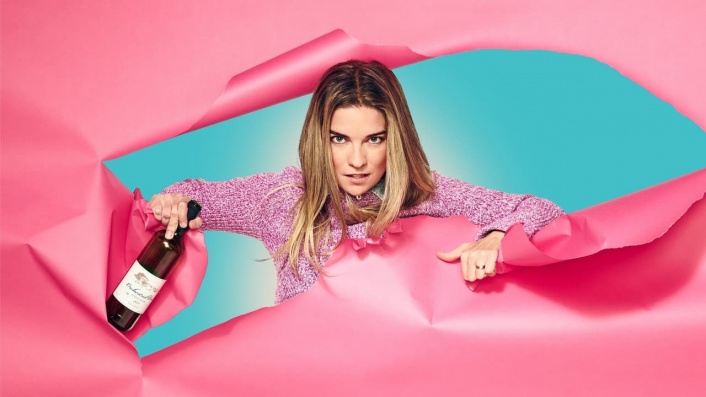 There are few roles for women more thankless than that of the archetypal sitcom wife: always the straight man, the wet blanket, the eye-rolling, kitchen-slaving, nag-happy role which talented actresses beyond the age of thirty have been Marge Simpson-ing their way through since the dawn of TV. Created by sitcom royalty Rashida Jones and starring Schitt's Creek alum Annie Murphy, Kevin Can F**k Himself presents its bold high-concept plot right there in the title. What if the long-suffering wife of a Kevin James-esque, bumbling sitcom hero realised her lowly status, and rebelled?
The audacious black comedy pings back and forth between a chirpy, retrograde "honey I'm home (unfortunately)" format and a sombre, single-camera drama style. You'll have to watch on to see how the two perspectives on sitcom domesticity mesh, with bleak and violent results.
All titles arriving on Prime Video Australia in August
August 1
Bad Moms
Bad Moms 2
Talladega Nights: The Ballad of Ricky Bobby
August 6
Cruel Summer: Season 1
The Commuter
The Night Clerk
S.O.Z.: Soldados O Zombies
August 7
All My Life
August 12
Evangelion: 3.0+1.01 Thrice Upon A Time
Evangelion: 1.11 You Are (Not) Alone
Evangelion: 2.22 You Can (Not) Advance
Evangelion: 3.33 You Can (Not) Redo
August 13
Modern Love: Season 2
Star Trek: Lower Decks: Season 2
August 15
Safe House
August 17
Happiest Season
Words On Bathroom Walls
Ad Astra
August 20
Nine Perfect Strangers
August 24
All The Money In The World
August 26
Rosehaven
Kevin Can F**k Himself: Season 1
August 27
Pete The Cat: Back To School Operetta
August 31
Wonder