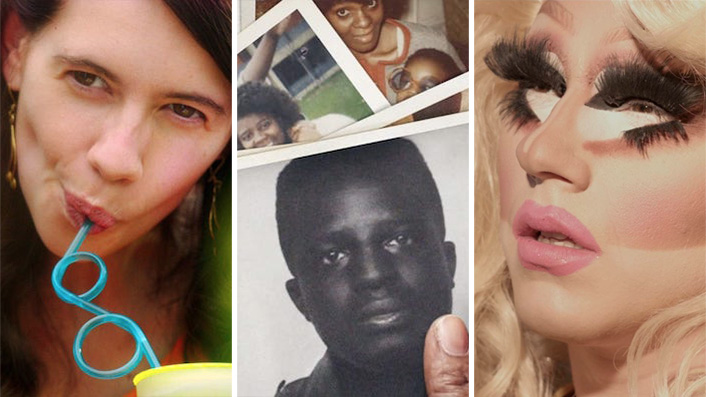 The 25 best LGBTIQ movies on Netflix Australia

---
With greater visibility of queer stories, more and more movies covering the LGBTIQ experience are emerging on streaming services. There are many classics unavailable digitally in Australia, but critic Glenn Dunks' list of the best on Netflix Australia should keep you busy.
See also
* All new movies & series on Netflix
* All new streaming movies & series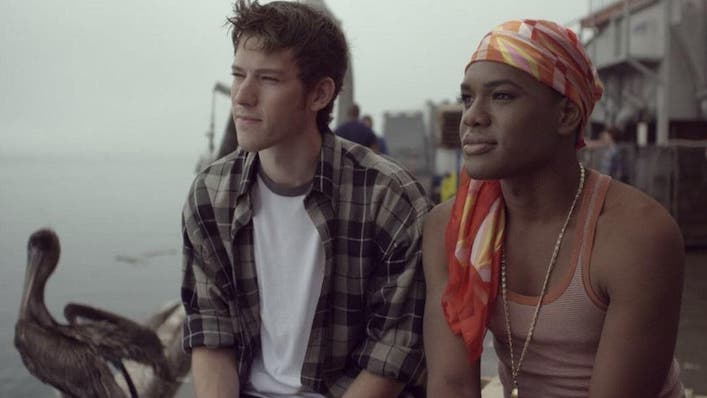 Watch on Netflix
This is not a documentary about iconic drag queen Alaska Thunderf*ck 5000 (but note to Netflix, we would watch that!). Rather, Shaz Bennett's debut feature is a charming coming-of-age drama, the likes of which went out of fashion in the 1990s. For a low-budget indie, Alaska is a Drag looks and sounds great, and its cast have a charming naturalism that suits its setting of a small town on the brink of progressiveness.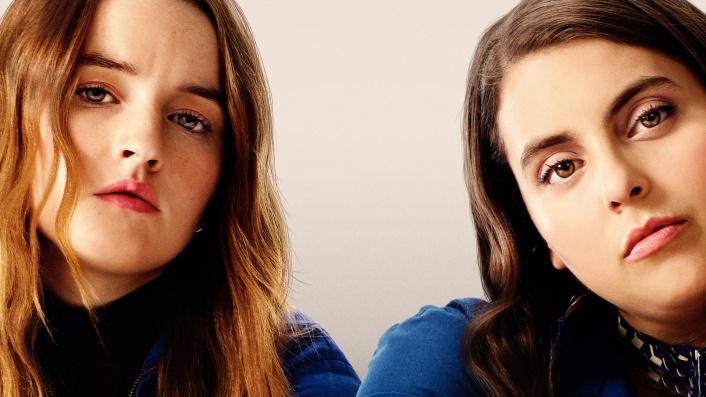 Watch on Netflix
Kaitlyn Dever and Beanie Feldstein are incredibly well-paired as over-achieving high schoolers who decide to (finally) party the night away just before graduation. Sexual expression is told in a wonderfully contemporary way, but it's how funny Olivia Wilde's movie is that makes it something unique that fans of 80s and 90s teen flicks should enjoy. The kids are gonna be all right.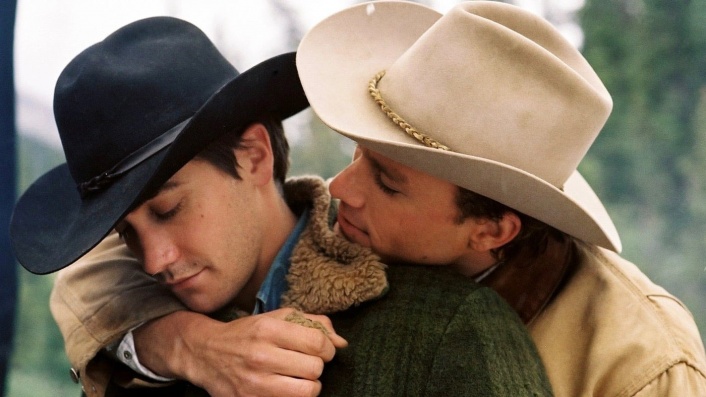 Watch on Netflix
Ang Lee's groundbreaking Brokeback Mountain has had to weather all the 'gay cowboys eating pudding' jokes and survive the mainstream culture's homophobic response to the very idea of two men (Heath Ledger and Jake Gyllenhaal) having sex on screen (even if it was in a dark tent). Nowadays, it is rightfully seen as just a regular ol' classic and deserved winner of four Academy Awards.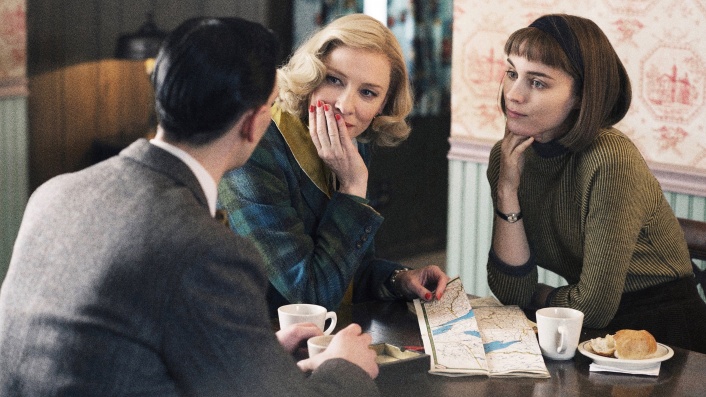 Watch on Netflix
Director Todd Haynes and writer Phyllis Nagy took a chance at adapting a definitive work of lesbian pulp literature (Patricia Highsmith's The Price of Salt) for the arthouse and it paid off. The film follows a wealthy 1950s repressed housewife (Cate Blanchett) and her affair with a younger paramour (Rooney Mara), herself in a loveless heterosexual relationship. It is told with exceptional attention to detail and beautiful craft. Carter Burwell's score deserves special praise, and the film's final shot has become rightly famous.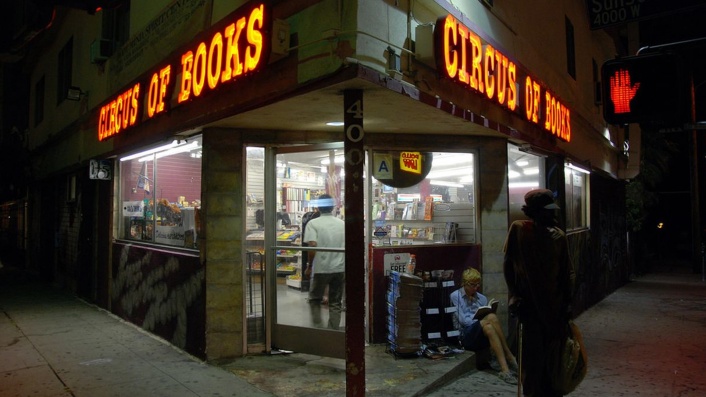 Watch on Netflix
If you are perhaps a bit prudish about hardcore pornography, then this documentary might not be for you. But if viewers want to learn about how an old-fashioned mom and pop porno store came to be a force in the queer awakenings of a generation of Los Angeles queers, then Rachel Mason's funny and touching semi-autobiography (her parents own the titular Circus of Books) is a must see.  Bonus points for featuring the aforementioned drag queen Alaska.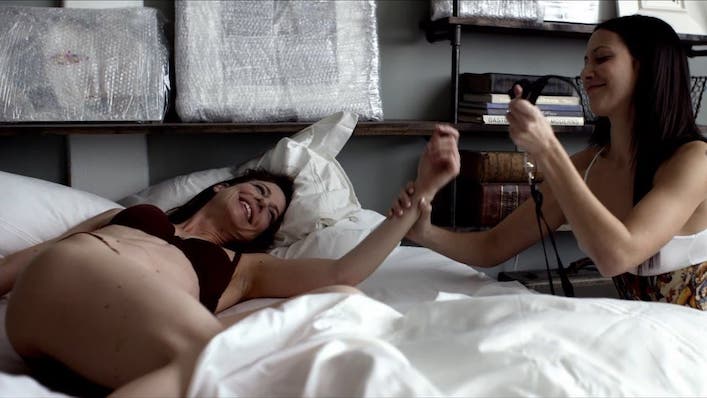 Watch on Netflix
Marital malaise isn't just for the normies anymore. A Teddy Award winner for queer film at the Berlin Film Festival, Robin Weigert stars as a lesbian housewife who decides kids and a picket fence aren't everything that she wants, and so takes on the pseudonym Eleanor and the role of sex worker. Emotionally complex, Stacie Passon's film struck some surprising notes at a time when marriage equality didn't exist and heteronormativity was the aim.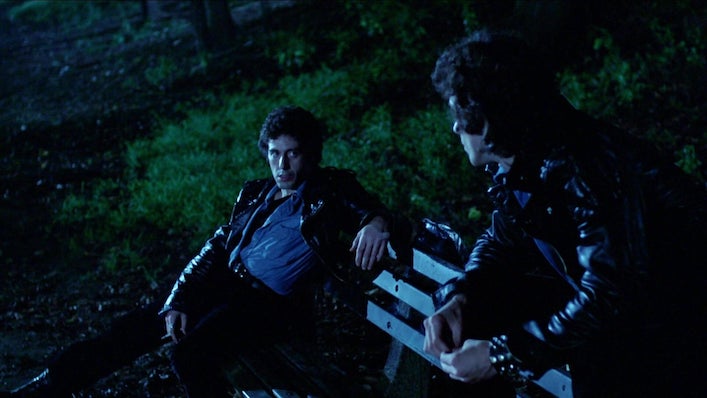 Watch on Netflix
One of Netflix's few pre-2000 queer titles is this controversial detective murder mystery in which Al Pacino goes undercover in New York City's queer BDSM community and nightclub scene. Time has probably been kind to William Friedkin's turn-of-the-decade pre-AIDS thriller for its frank depictions of queer sexuality in a mainstream movie. Certainly unlike anything else on this list.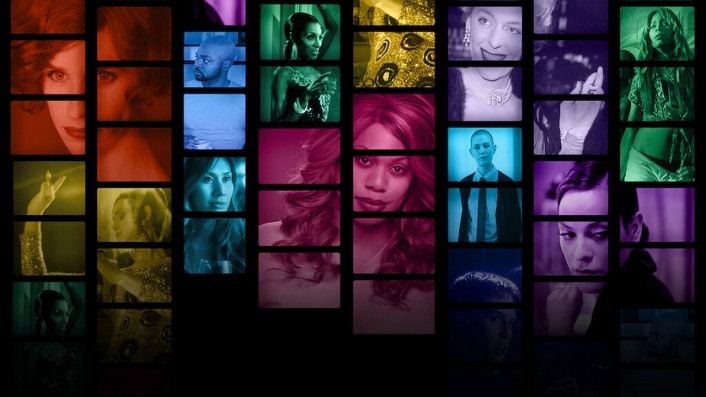 Watch on Netflix
Replicating the style of 1990s classic The Celluloid Closet, this lauded and much-needed cinematic history lesson takes viewers through the history of transgender representation on screen. Whether it's subtextual or in-your-face, trans people have always been on screen, although not always in ways that look good in 2021. Narrated by Laverne Cox, it's an essential way to learn about what film history books often ignore.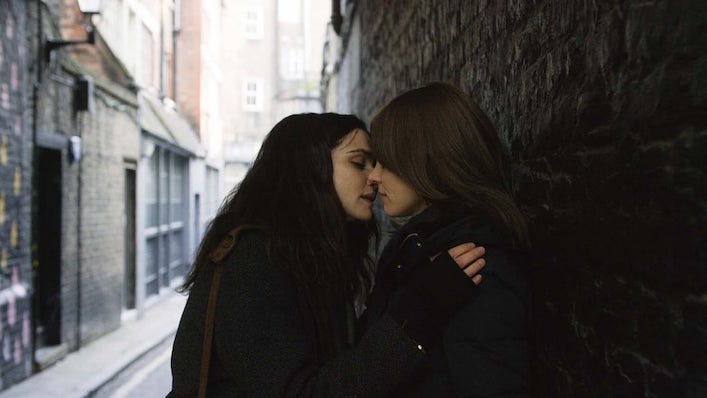 Watch on Netflix
Chilean director Sebastián Lelio won an Oscar in 2017 for the sublime A Fantastic Woman, but this film from the same year is an even stronger spiral through a forbidden romance. Everybody's two favourite Rachels—that would be Weisz and McAdams—star as former lovers from an Orthodox Jewish community brought back together year after one shuns her former religious life. Emotionally erotic, Disobedience potently gets at the struggle between faith and love.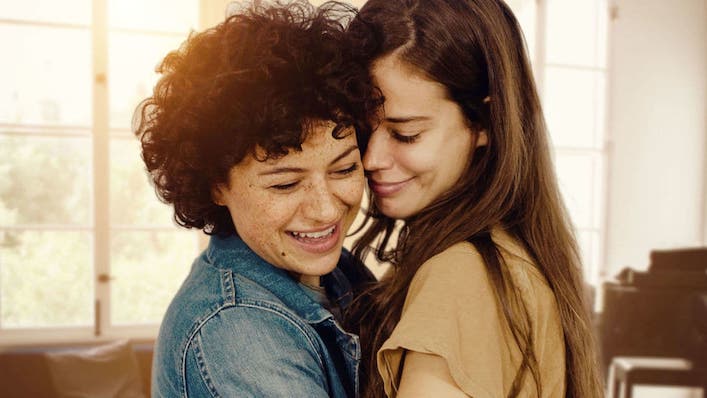 Watch on Netflix
Alia Shawkat remains one of the most compelling and unexpected stars, with the bisexual Arrested Development breakout having built a career in wicked and warped indie film and television. Duck Butter is no different, but that shouldn't be surprising from Miguel Arteta (Beatriz at Dinner, Like a Boss). Themes of honesty and intimacy come thick and fast as Shawkat stars alongside the Duplass brothers (and the voice of Marc Maron) in a film about sexual and emotional experimentation.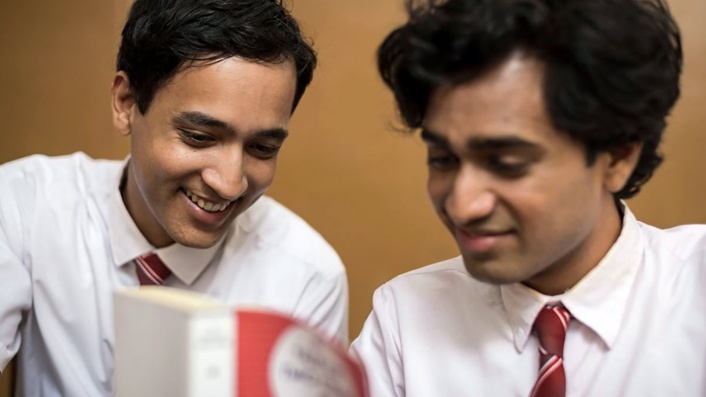 Watch on Netflix
Filmmaker Deepa Mehta stoked controversy in her homeland of Sri Lanka due to the highly sexual and feminist nature of her movies. Funny Boy, a literary adaptation that won Mehta a Canadian Screen Award in her adopted country, sees her return to Sri Lanka with this true coming-of-age story set against the outbreak of the country's civil war in 1983. A rare opportunity to see a relatively mainstream queer film by and about people of colour.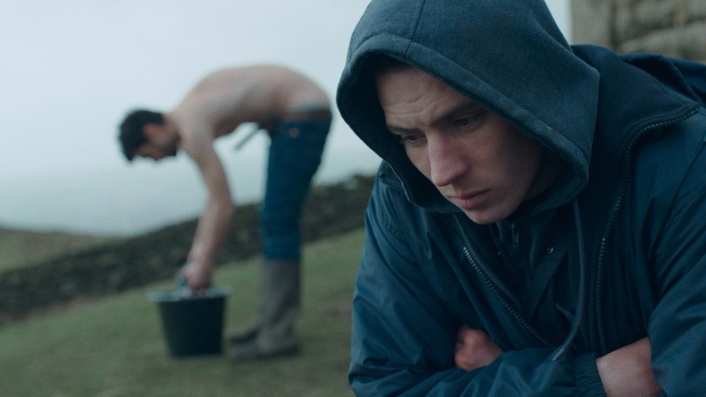 Watch on Netflix
On the surface, God's Own Country could be dismissed as just another Brokeback Mountain: a young farmer (The Crown's Josh O'Connor) and his Romanian migrant farmhand (Alec Secareau) embark on a sexually charged (and muddy) affair away from prying village eyes. But it's so much more. Impeccably crafted, it announced British debut writer-director Francis Lee as one to watch.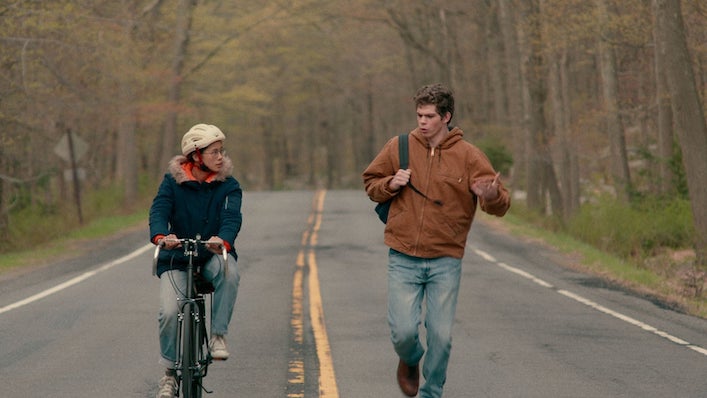 Watch on Netflix
Writer-director Alice Wu hadn't made a movie since Saving Face in 2004. What a surprise, then, to discover she was behind this unexpected, quiet stunner: a contemporary retelling of Cyrano de Bergerac about straight-A student Ellie (Leah Lewis) and ineloquent jock Paul (Daniel Diemer) who both have a crush on the same girl. Its strengths lie in how seriously it treats its teen characters' lives and desires, and the unexpected hetero-homosexual friendship at its core (a big rarity).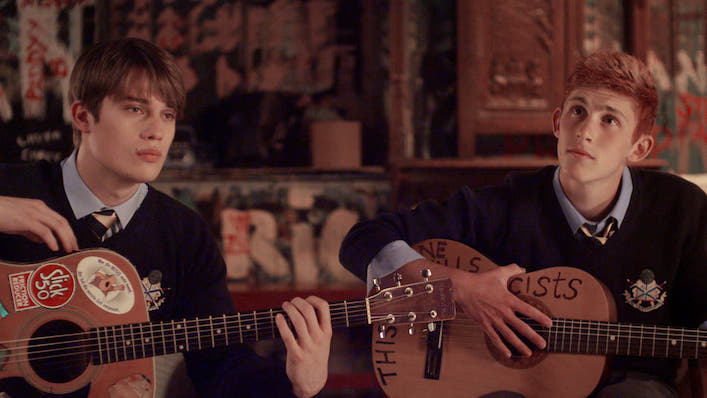 Watch on Netflix
As uncommon as genuine films are about gay-straight friendships, fewer still are films about queer friendships that are not predicated on attractions, romance, and sex. John Butler's Irish boarding school drama finds two more unlikely teenagers forming a bond of friendship, this time as they each navigate coming out from opposite ends of the social ladder.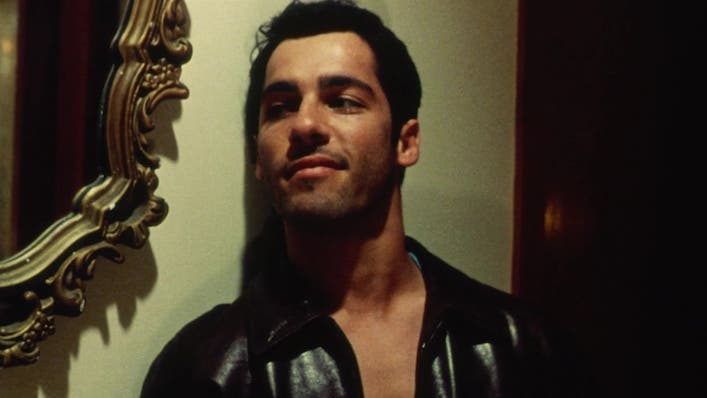 Watch on Netflix
A small selection of Australian titles (including Holding the Man and Teenage Kicks) is led by this transgressive, high-octane film from director Ana Kokkinos and based on Christos Tsiolkas' novel. Set among Melbourne's Greek community, Alex Dimitriades awoke many an Aussie queer boy's mind as the highly sexual Ari, confronting familial and societal expectations around masculinity and the places Australia's multicultural society intersects within it.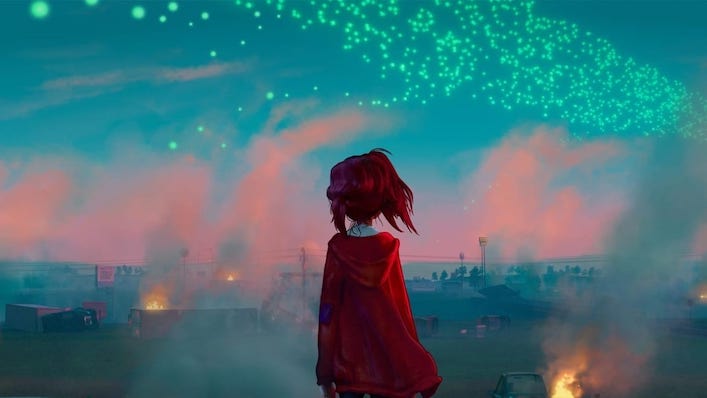 Watch on Netflix
Even if the reveal of its final scene didn't make it abundantly clear that the lead character was a member of the LGBTIQ community, there is also a wonderfully queer spirit that runs through this madcap family animation. In a sign of the times, movie buff and wannabe filmmaker Katie (voiced by openly bisexual star of Broad City, Abbi Jacobson) the drama is not around her coming out, but the generational divide of parent and child.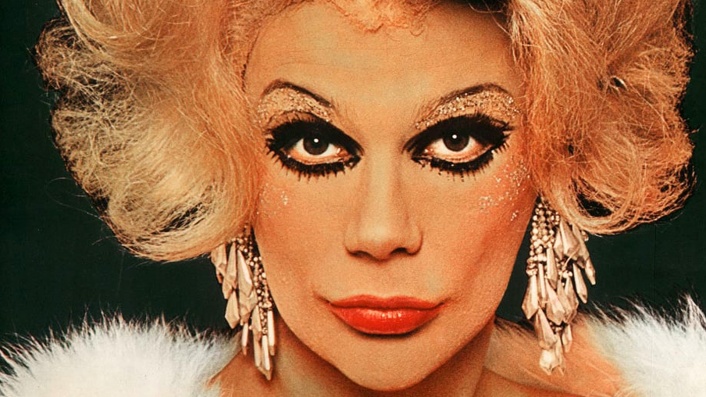 Watch on Netflix
Not just pre-AIDS, but pre-Stonewall, too: director Frank Simon aims his camera at the 1967 Miss All-America Camp Beauty Pageant, where Andy Warhol was a judge. The film is most famous for the appearance of Crystal LaBeija who gives one of the all-time greatest moments in drag film as she rails against pageantry racism. It's so good that lip-syncs are performed to its insult-laden tirade to this day.

Watch on Netflix
Romantic features about people with disabilities are rare enough as it is, let alone those with LGBTIQ characters. This modest film chooses optimism over suffering, and its quirks give it flavour rather than making for insufferably twee cinema.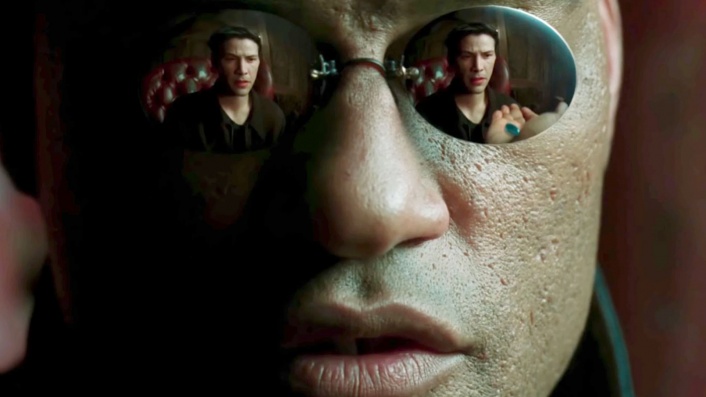 Watch on Netflix
Many big Hollywood titles on Netflix Australia have queer characters (Birds of Prey), camp value (Batman Returns, Charlie's Angels) or subtext (Top Gun, The Lord of the Rings trilogy), but few have been adopted as canonically queer quite like The Matrix. While the story of Neo (Keanu Reeves) having his eyes opened to the reality of his true identity may have passed most people by in 1999 (co-opted instead by anti-vaxxers and conspiracy theorists), it's impossible not to see it now. We can't wait to see where Lana Wachowski takes the story in the fourth entry.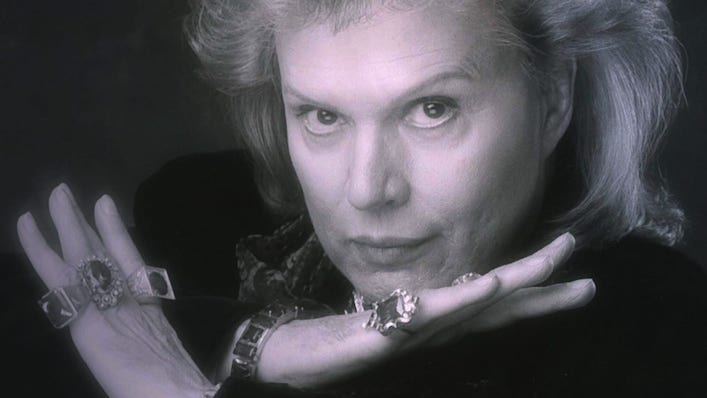 Watch on Netflix
The flamboyant television psychic Walter Mercado was a force that would've gone completely unnoticed in Australia. Cristina Costantini and Kareem Tabsch's film doesn't seek to relish in the murky, grubby gossip around his sexuality, but instead finds the non-binary affection and empathy that Mercado had for the world. Mucho Mucho Amor is a tonic.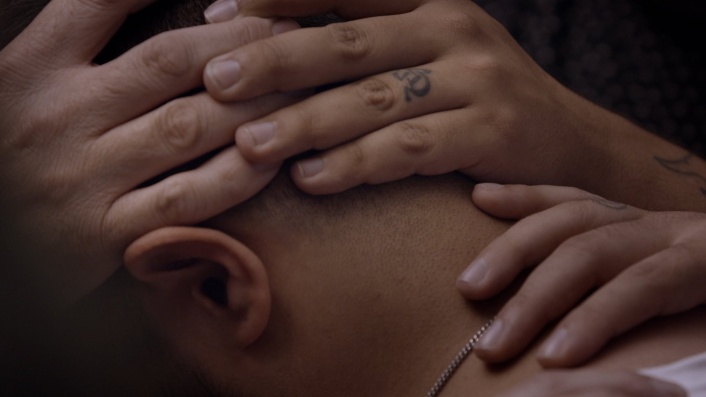 Watch on Netflix
We've seen multiple dramatic features about the dangerous practice of so called 'gay conversion therapy' starring the likes of Nicole Kidman, Russell Crowe and Chloe Grace Moretz. Kristine Stolakis's sobering, affecting documentary tells the true story behind the barbaric act, and its roots in America's conservative and fundamentalist movements.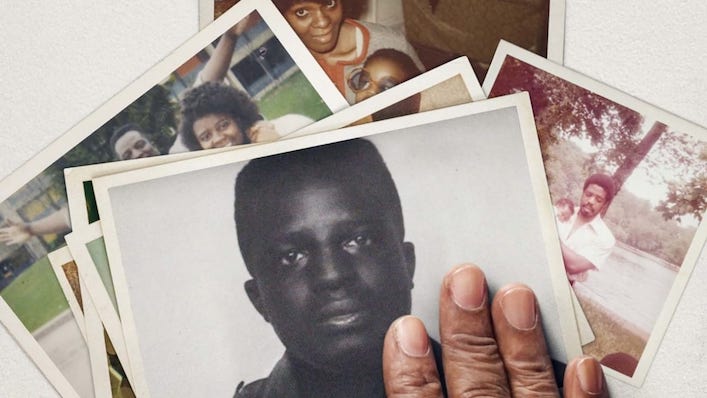 Watch on Netflix
Gender isn't the prime focus of this Oscar-nominated true crime documentary. But the intersections of director Yance Ford's identification as a transgender man and the racist realities of his brother's unsolved murder very much are. This was one of the best documentaries of the decade and a powerful directorial vision.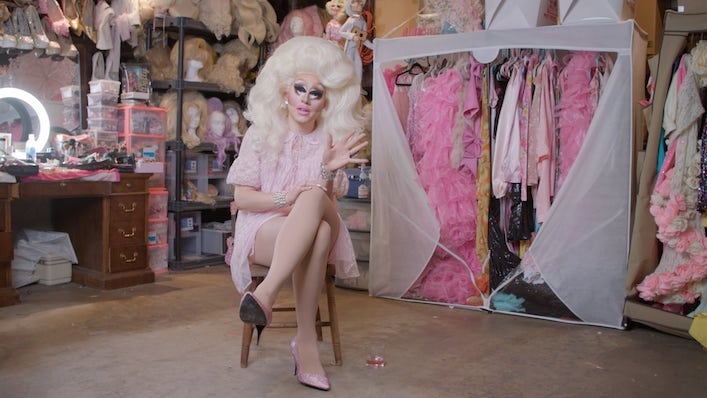 Watch on Netflix
RuPaul's Drag Race winner and human barbie doll Trixie Mattel goes on the road to promote her folk album while dealing with the potential collapse of her comedy partnership with fellow Drag Race contestant Katya, and the online fallout from her stint on the beloved competition series. As the best of these docs should do, Moving Parts allows us to revel in our subjects' incredible talents while giving insight into what goes on behind the scenes (and the seams).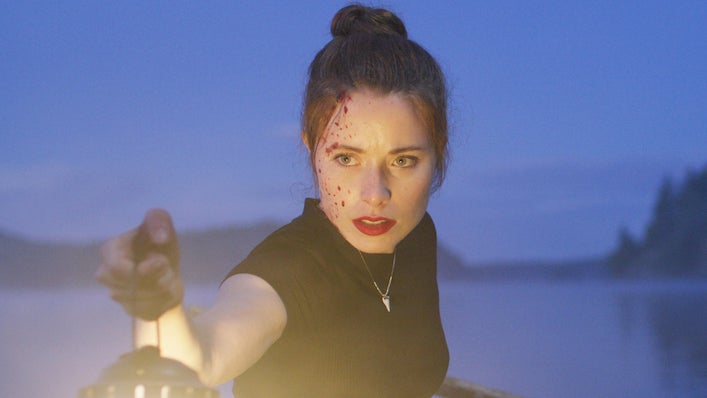 Watch on Netflix
We need some thrills on this list and Colin Minihan's cabin-in-the-woods thriller is the closest we get. More slow-burn unnerving than The Exorcist or Hereditary levels of skin-crawling scares, this story of unravelling newlyweds on a weekend away makes for some effective jolts.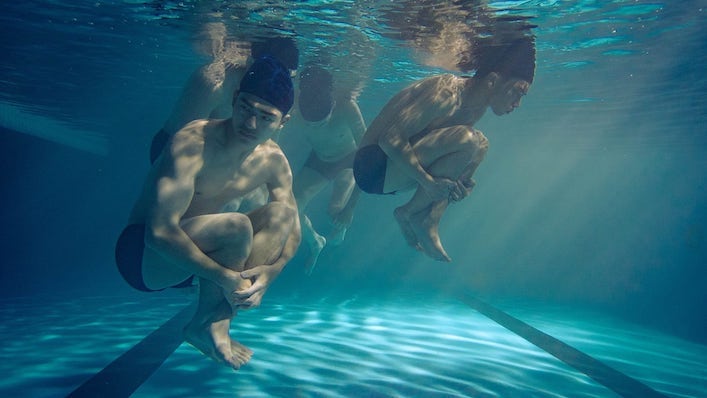 Watch on Netflix
During the time of martial law in Taiwan in the early 1980s, two young boys fall in love. What makes Liu Kuang-Hui's film really work (beyond its striking cinematography) is a contemporary flash-forward that revisits our romantic leads after several decades apart. This section, which has strong Before Sunset vibes and a superb performance by Leon Dai, speaks to the melancholy of all loves lost.