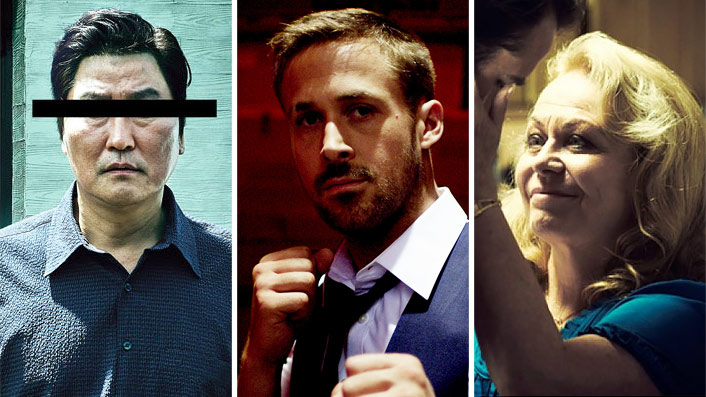 The best 25 thrillers on Stan

---
In the mood for a good thriller? There's plenty of them on Stan. Critic Sarah Ward has combed the archives and picked the top 25 thrillers currently available on the streaming platform.
See also
* Best new movies & TV series on Stan
* Best new movies & TV series on Netflix
* All new streaming movies & series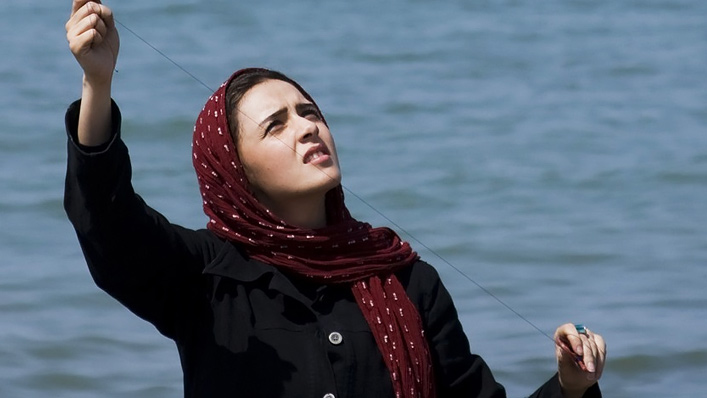 As frequently proves the case in Asghar Farhadi's films, tension never subsides in About Elly, the shattering 2009 feature that sits immediately before 2011's A Separation on his resume. During a getaway to the seaside, the titular Elly (Shahab Hosseini) disappears, leaving her vacation companions—college classmates who know each other better than they know her—distraught as they try to find her.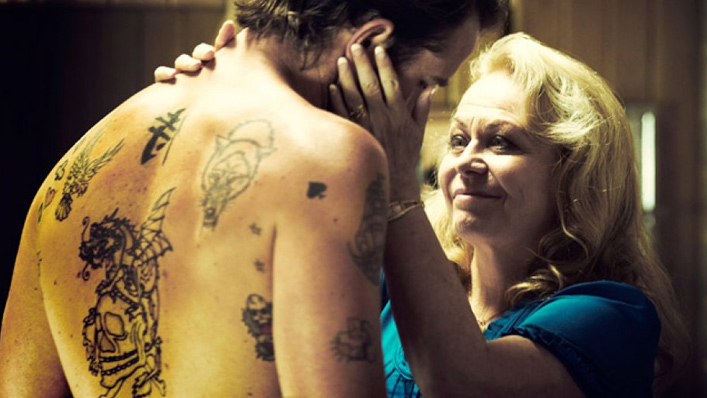 One of the most influential Australian films of the past decade—and the movie that earned Jacki Weaver an Oscar nomination—Animal Kingdom interrogates the anxious dynamics of Melbourne's criminal underworld. Also starring Ben Mendelsohn, Joel Edgerton and Guy Pearce, David Michod's debut feature follows the machinations of the Cody family after teenager J (James Frecheville) is taken in by his crime matriarch grandmother.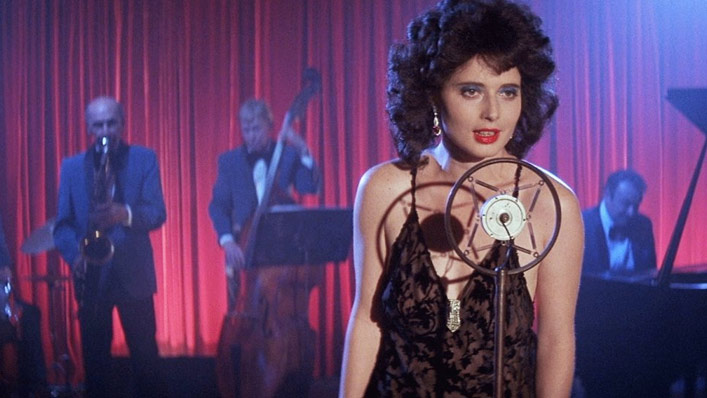 David Lynch, severed body parts, suburban mysteries, Isabella Rossellini as a traumatised lounge singer and a deranged Dennis Hopper yelling "baby wants to fuck!". That's Blue Velvet in a nutshell. From the moment the film zooms in on a detached ear in a field near an otherwise idyllic-looking suburban home, Lynch takes audiences on a wild, mysterious and enigmatic ride, with the fresh-faced Jeffrey Beaumont (Kyle MacLachlan) as a guide.
After a New York housewife (Angie Dickinson) is killed in an elevator, Brian de Palma's thriller explores the aftermath, focusing on her psychiatrist (Michael Caine), her son (Keith Gordon) and a sex worker (Nancy Allen) who witnessed the murder. Noted for its hefty nods to Psycho, Dressed to Kill has directorial style and flair to spare—of the lurid, visually dazzling kind—as well as a propulsive blend of crime, mystery, sex and terror.
For one scene and one scene alone, Eastern Promises will never be forgotten by anyone who watches it. That's not to talk down the rest of this excellent film, but the bathhouse-set naked fight scene is just that memorable. David Cronenberg and gangster thrills fit together seamlessly, while Viggo Mortensen is at his bold best in a part that couldn't be further away from his star-making turn in the Lord of the Rings franchise.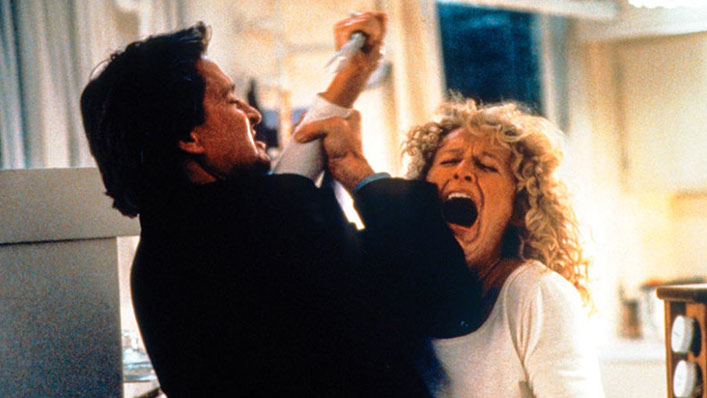 The erotic thriller that coined the term "bunny boiler", Fatal Attraction lays bare the fallout of a married man's weekend-long affair. Incessant phone calls to his home are just the beginning. Directed by Adrian Lyne, the 1987 film embraces its concept and runs with it, complete with committed performances by Michael Douglas, Anne Archer and—as the obsessive jilted lover causing unhinged chaos—especially Glenn Close.
When Peter Strickland's feature debut premiered at the Berlin Film Festival, it won a Silver Bear for its sound design. That's one of the British filmmaker's trademarks, his films as thrilling to listen to as they are to watch. With Katalin Varga, his puts his exceptional aesthetic mastery to work in the Carpathian Mountains, with this Hungarian and Romanian-language movie tracking a woman's quest for revenge.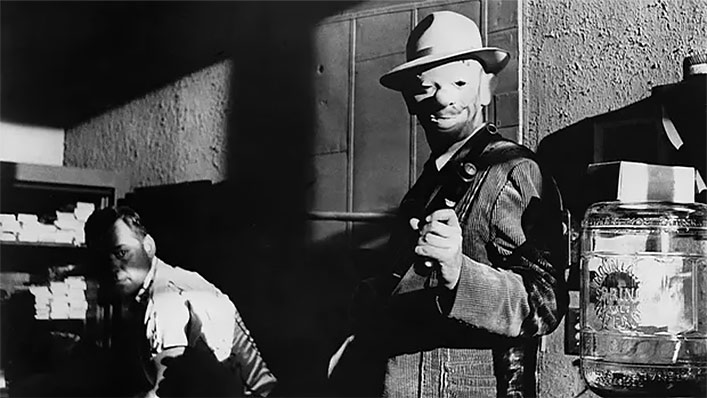 Initially hitting screens in 1956, Stanley Kubrick's first major Hollywood film sees the great director in noir mode, and charting a familiar storyline—chronicling an experienced criminal's attempt to pull one last heist before getting married. Of course, there's no such thing as a formulaic Kubrick film, even when he's working with recognisable elements. As the crim in question, Sterling Hayden is reliably superb.
You could call Kill List a horror film. You could call it a crime flick, too, or attempt to slot it into the road movie category. But the amount of psychological tension that drips through Ben Wheatley's grimly gripping sophomore feature puts it firmly in thriller territory. Given the premise, that's hardly surprising, with the calculating and disturbing movie following a returned soldier who becomes a contract killer—and navigates an unsettling array of targets.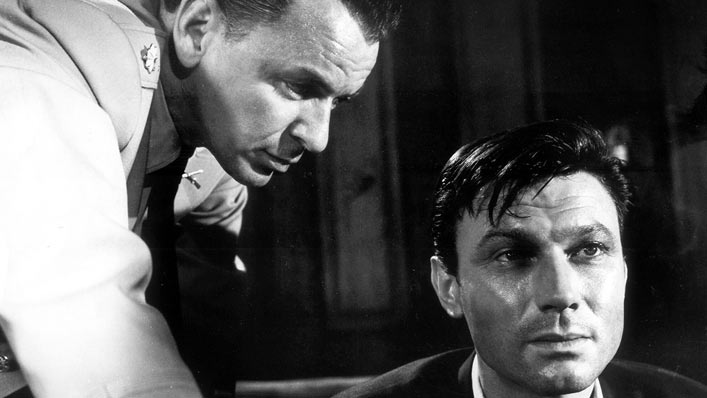 A political thriller steeped in subterfuge, the sleeper agent-themed The Manchurian Candidate may focus on Cold War tensions; however, exploring tussles between the US, Russia and China, there's much about John Frankenheimer's film that still proves relevant today. Frank Sinatra flashes those ol' blue eyes as the Korean War veteran brainwashed before his return home, while Janet Leigh and Angela Lansbury also feature.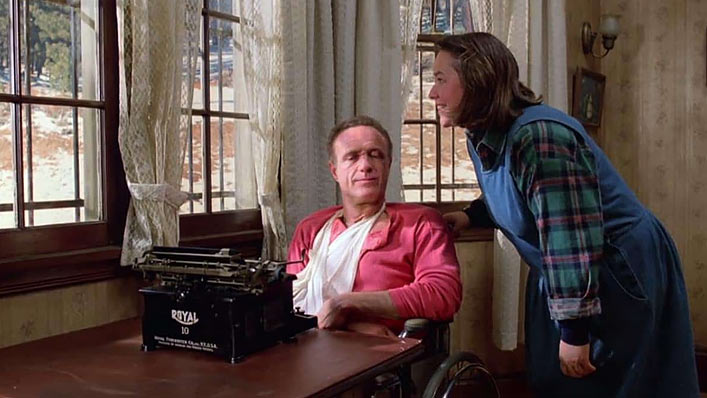 Based on Stephen King's 1987 novel of the same name and directed by Rob Reiner, Misery swings a hefty axe at toxic fandom. In fact, in following a famed novelist's (James Caan) gruesome run-in with his supposed number-one fan (an Oscar-winning Kathy Bates)—including her demands that he cater his work specifically to her preferences and desires—it savvily and disquietingly pre-empted much of today's discourse about that very subject.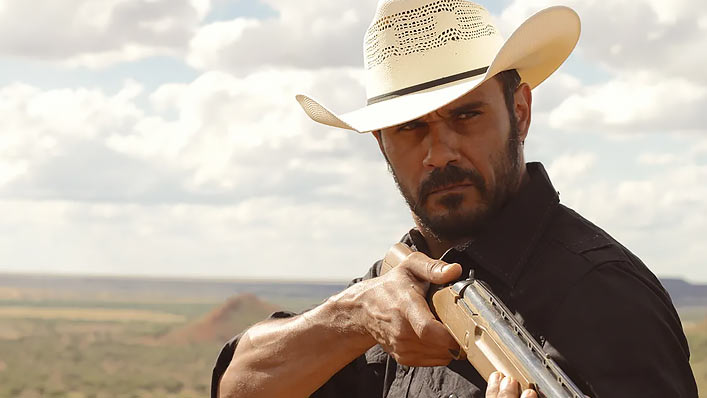 The Ivan Sen-directed neo-western crime thriller that spawned a big-screen sequel as well as two seasons of television, Mystery Road pairs its small-town cop thrills with a probing investigation of Australian race relations. Whether it's playing up its western iconography and roving over the Aussie outback, or staring intently at Aaron Pedersen as determined detective Jay Swan, this local gem is never less than tense, stirring and riveting.
Two words: Anton Chigurh. As played with menacing unease by Javier Bardem in the role that won him the best supporting actor Oscar, the bolt pistol-wielding killer ranks among cinema's best villains. And, from a resume teeming with impressive and inventive films—not to mention an eclectic and varied range of work—this Cormac McCarthy adaptation ranks among the Coen brothers' best.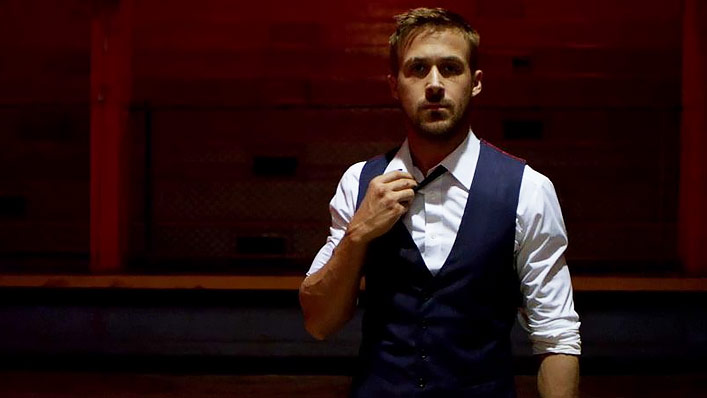 Few filmmakers can bathe the screen in such lustrous neon hues as Nicolas Winding Refn, or paint their frames with such a gritty but alluring glow either. This aesthetic shines in Only God Forgives, a minimalist, ultra-violent Bangkok-set crime thriller that dives deep into the seedier side of the Thai capital. As he did in Drive, Ryan Gosling makes a magnetic lead—this time as a boxing club manager whose life drastically changes after the death of his brother.
In terms of impact, Parasite was 2019's biggest film—not only winning the Palme d'Or and picking up the best picture Oscar, but breaking the Academy's nine-decade preference for English-language movies in the process. It's easy to see why, from the stunning set design to the labyrinthine narrative. But the ability of Bong Joon-ho's thriller to live up to its genre and genuinely thrill audiences might just be its biggest achievement.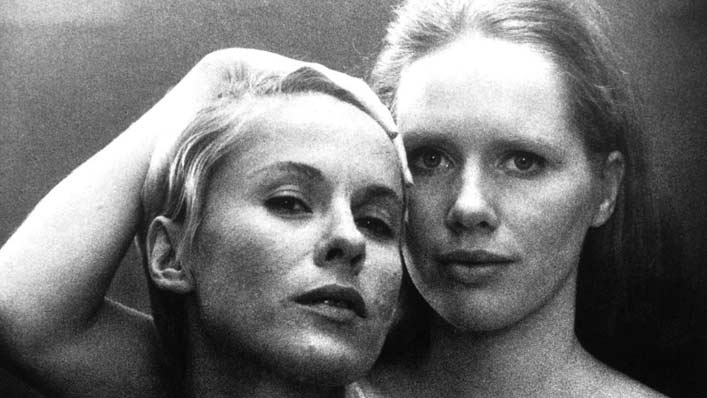 Ingmar Bergman's acclaimed 1966 film explores identity, duality and the fine line that can separate one person from another, all with ample help from stars Bibi Andersson and Liv Ullmann. The former plays a nurse, with the latter playing the patient—and well-known actress—she's caring for. While Bergman's career isn't short on highlights, this intimate, often experimental psychological thriller remains one of his most influential features.
Thanks to Martin Scorsese's illustrious five-decade directorial resume, Shutter Island doesn't receive as much love as much of his other work. But, adapting Denis Lehane's novel of the same name, it's one of his under-sung gems—complete with a stellar cast (including Leonardo DiCaprio, Mark Ruffalo, Michelle Williams, Ben Kingsley and Max von Sydow), a sharp story set in a creepy psychiatric facility, and an abundance of moody style.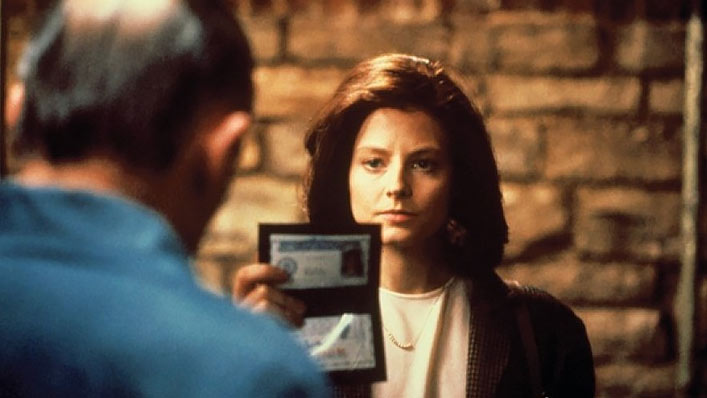 One of only three films to ever win the Oscars' 'big five' awards—best picture, director, actor, actress and screenplay—The Silence of the Lambs brings Thomas Harris' novel of the same name to the screen in gripping fashion. From Jodie Foster and Anthony Hopkins' performances as a trainee FBI agent and the cannibalistic killer she's interviewing, respectively, to director Jonathan Demme's handling of pace, it simmers with intensity from start to finish.
Forget the 2009 remake, even with Tony Scott at the helm. Sorry, but 1974's The Taking of Pelham One Two Three is the superior adaptation of the famous novel of the same name. It earns that status for Walter Matthau's turn as a New York City Transit Authority police lieutenant alone; however this subway-set hostage thriller overflows with highlights, including fellow cast members Robert Shaw and Jerry Stiller, taut action scenes, and a memorable score.
In Anthony Minghella's sumptuous-looking 1999 film, Matt Damon plays Patricia Highsmith's iconic character, using his everyman charm to inhabit a role that's all about assuming identities and ingratiating oneself into the lives of others. He's at his most unsettling, too, which fits the material perfectly. Minghella also corrals an impressive all-star cast, including Jude Law, Cate Blanchett, Phillip Seymour Hoffman and Gwyneth Paltrow.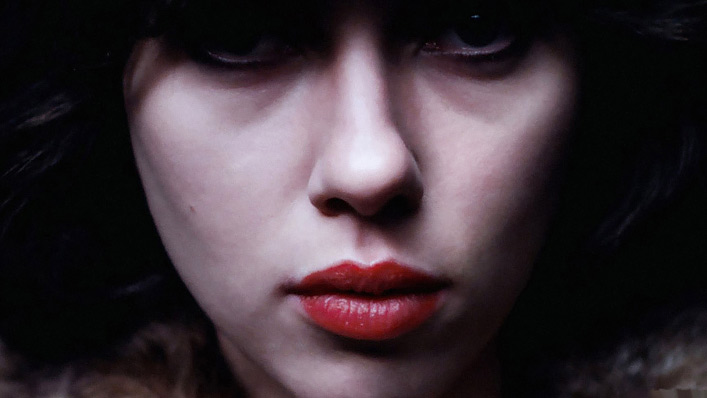 It follows an alluring woman (Scarlett Johansson) picking up men in Scotland; however no simple description of Under the Skin's plot can ever do it justice. Bringing Michael Faber's novel to the screen was never going to be easy, but Jonathan Glazer's film achieves the task in stunning fashion. A cerebral and aesthetically haunting sci-fi thriller, it's also slinky and surreal, intoxicating and unsettling, disturbing and disarming.
Gone are the days when a film's big twist could remain a secret for months after its release, allowing each new audience to discover its surprises unspoiled. The Usual Suspects benefited from being released at a time when that was still the case, and what a narrative it unleashed. Structured around a petty criminal's tell-all tale, it burned the name Keyser Soze into popular consciousness, and rewarded attentive, eagle-eyed viewers.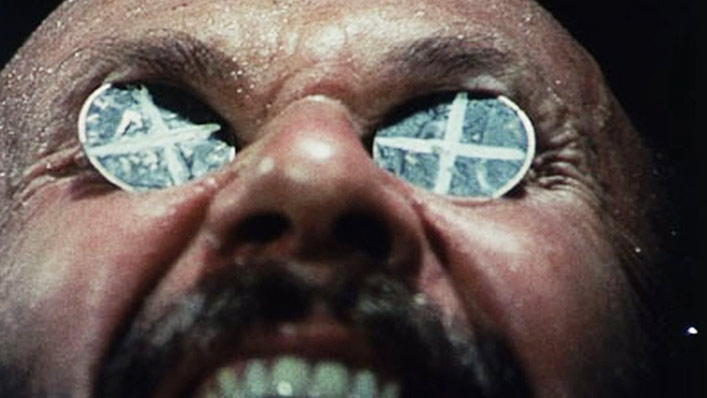 The movie that helped turn Australia's outback expanse into a source of unrelenting tension, Wake in Fright unfurls the brutality and terror that arises when a schoolteacher (Gary Bond) is stationed in a desolate regional town. Visually, it's a masterpiece. Emotionally, it's a nightmarish masterwork. Adapting Kenneth Cook's book, Ted Koetcheff doesn't put a foot wrong—including the casting of Donald Pleasance, veteran Chips Rafferty and a young Jack Thompson.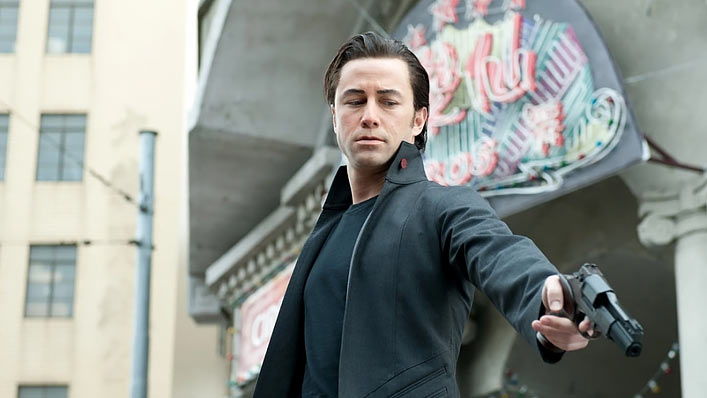 Rian Johnson's endlessly rewatchable sci-fi thriller milks every rousing moment it can out of its time-trickery laden concept, which focuses on an elaborate, futuristic contract killing scheme and the assassins, or loopers, at the centre. For the uninitiated, the details are best discovered by watching—as are every twist and turn. And, cast-wise, Joseph Gordon-Levitt, Bruce Willis and Emily Blunt are all superb.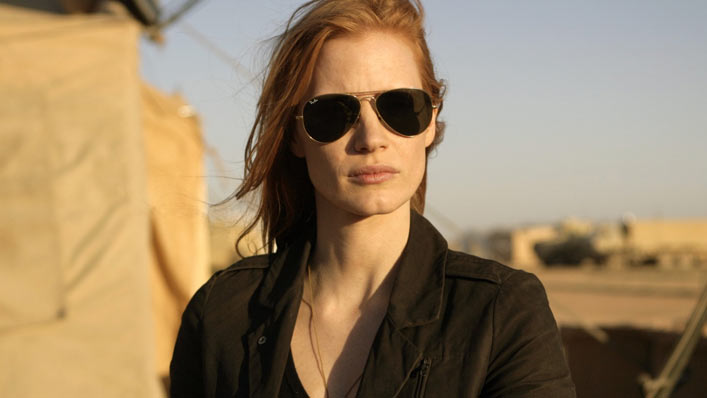 The hunt for Osama bin Laden was always going to get the film treatment. Thank the movie gods that Kathryn Bigelow led the charge. Needling and unnerving at every moment, Zero Dark Thirty vibrates with tension as it follows the analysts and operatives working furiously in the aftermath of the September 11 attacks. Jessica Chastain is exceptional, and Bigelow should've picked up another best director Oscar—or at least a nomination.