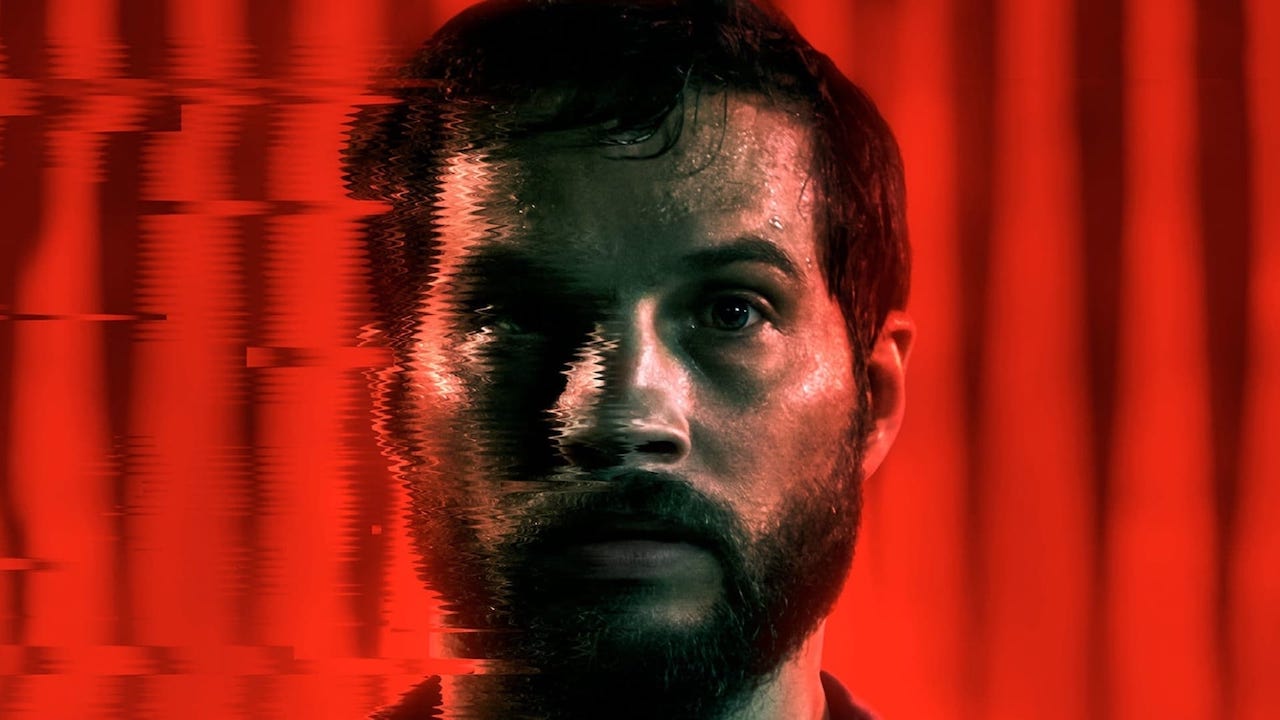 The best 25 thrillers on Stan

---
In the mood for a good thrill? There's plenty of them on Stan. Critic Sarah Ward has combed the archives and picked the top 25 thrillers currently available on the streaming platform.
See also
* Best new movies & TV series on Stan
* Best new movies & TV series on Netflix
* All new streaming movies & series
Last update: May 26, 2022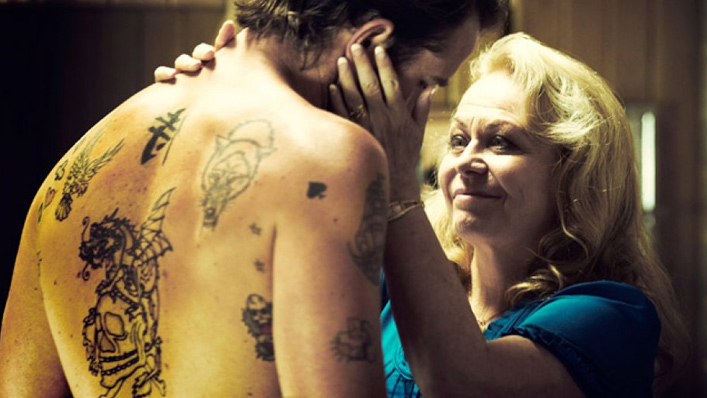 Watch on Stan
One of the most influential Australian films of the past decade—and the movie that earned Jacki Weaver an Oscar nomination—Animal Kingdom interrogates the anxious dynamics of Melbourne's criminal underworld. Also starring Ben Mendelsohn, Joel Edgerton and Guy Pearce, David Michod's debut feature follows the machinations of the Cody family after teenager J (James Frecheville) is taken in by his crime matriarch grandmother.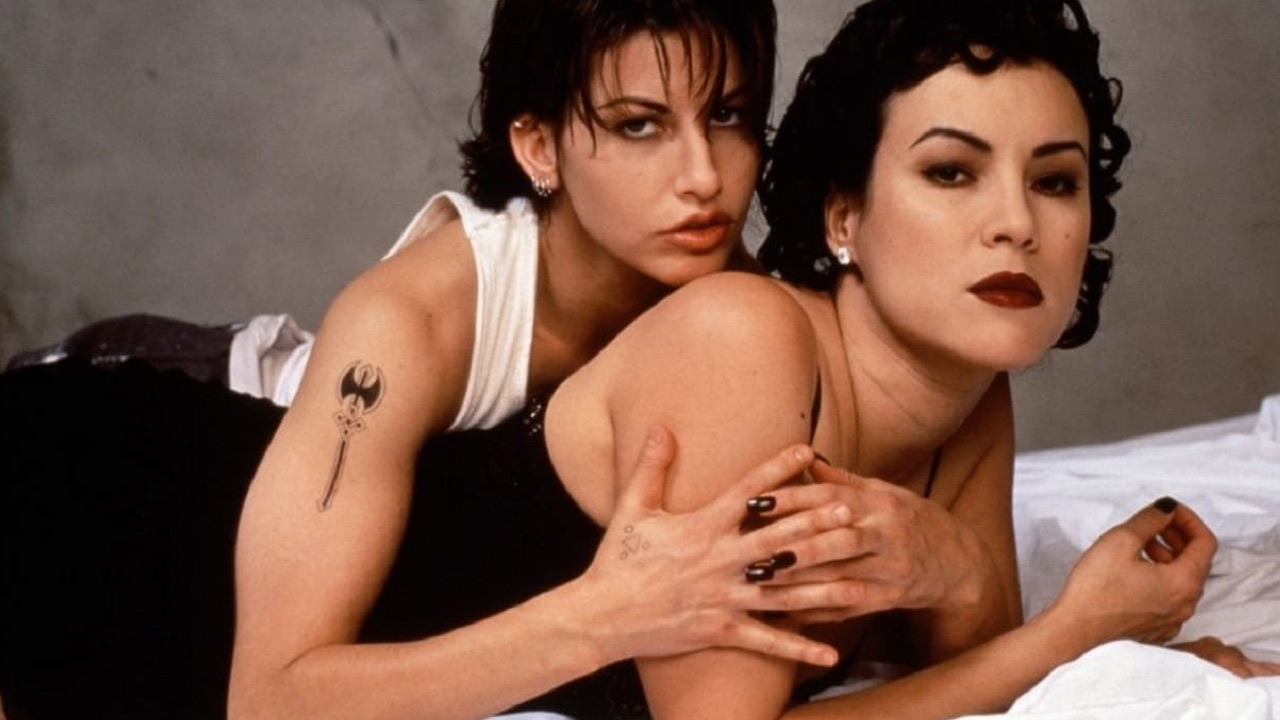 Watch on Stan
With their seductively pulpy directorial debut Bound, Lana and Lilly Wachowski gifted the world a tightly wound (and tightly budgeted) neo-noir crime thriller that's as stylish as everything that's followed on their resumes—The Matrix movies included. Jennifer Tilly plays the unhappy Violet, girlfriend to Joe Pantoliano's mobster Caesar, and soon an enterprising partner—in crime with a $2 million payday in mind, and otherwise—to Gina Gershon's ex-con turned painter and plumber Corky.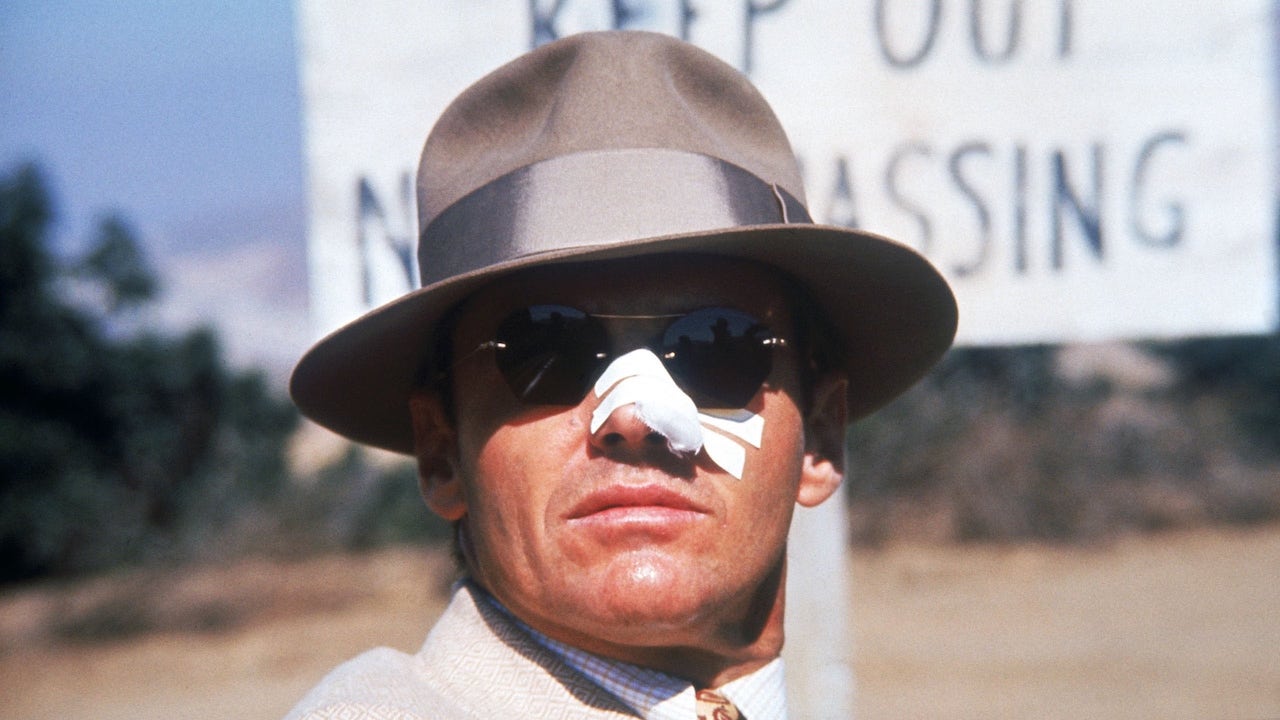 Watch on Stan
Forget it, every other neo-noir mystery-thriller: Chinatown is the pinnacle of the genre, and the 1930s-set delight has been for almost five decades. Jack Nicholson is phenomenal as private detective Jake Gittes, who is hired to follow a new client's husband, but ends up immersed in a swindle over California's water, and becomes privy to as complicated a family situation as such things get. Just as excellent in this superbly shot film: Faye Dunaway and the commanding John Huston.
Watch on Stan
For one scene and one scene alone, Eastern Promises will never be forgotten by anyone who watches it. That's not to talk down the rest of this excellent film, but the bathhouse-set naked fight scene is just that memorable. David Cronenberg and gangster thrills fit together seamlessly, while Viggo Mortensen is at his bold best in a part that couldn't be further away from his star-making turn in the Lord of the Rings franchise.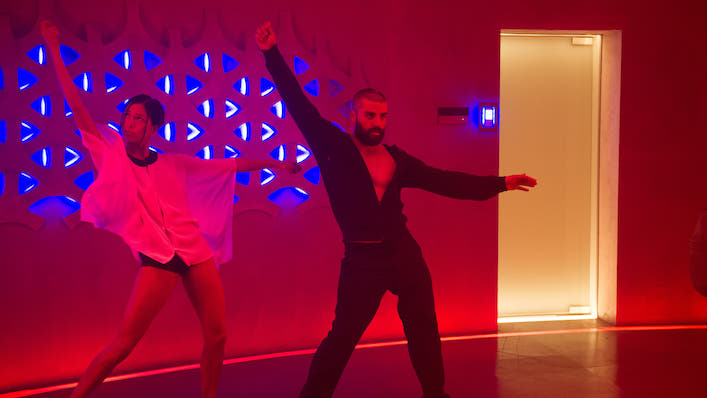 Watch on Stan
In many movies, Oscar Isaac dancing might be the main attraction. It makes for a glorious and creepy scene in Ex Machina, but Alex Garland's artificial intelligence-focused directorial debut overflows with highlights. Isaac plays tech company CEO Nathan Bateman, who holds a contest for an employee to come to his home to test a new project. As the winner, Domnhall Gleeson navigates a tense situation. As Ava, an android with AI, Alicia Vikander turns in one of her best performances.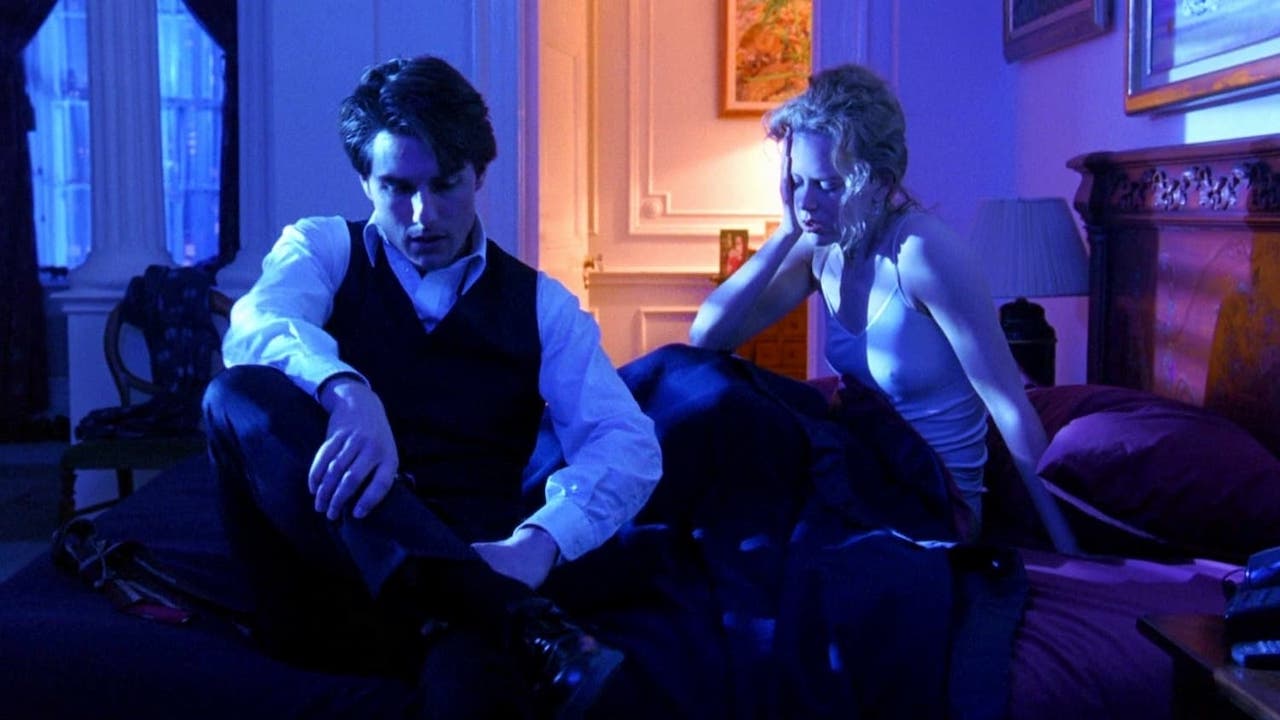 Watch on Stan
Stanley Kubrick didn't live to see the release of Eyes Wide Shut, passing away just months before it reached cinemas, but the iconic director couldn't have said farewell with a better film. His first feature in 12 years after Full Metal Jacket, the psychological thriller unpacks the space lingering in a stagnant marriage, with Nicole Kidman and Tom Cruise inhabiting their parts to perfection. Primal, unsettling, erotic, cloaked in tension, stunningly orchestrated: you could fill a country mansion with its potency.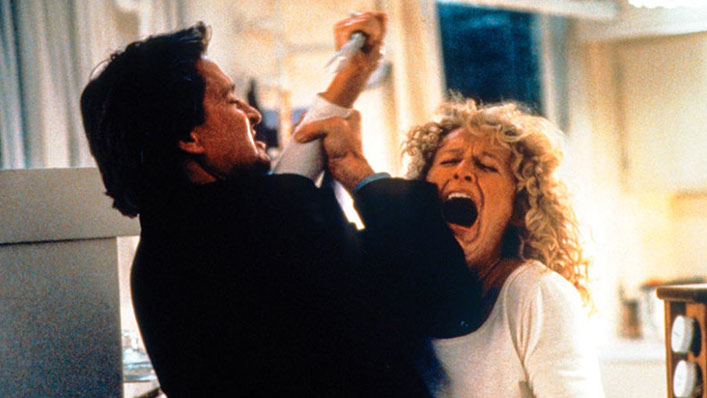 Watch on Stan
The erotic thriller that coined the term "bunny boiler", Fatal Attraction lays bare the fallout of a married man's weekend-long affair. Incessant phone calls to his home are just the beginning. Directed by Adrian Lyne, the 1987 film embraces its concept and runs with it, complete with committed performances by Michael Douglas, Anne Archer and—as the obsessive jilted lover causing unhinged chaos—especially Glenn Close.
Watch on Stan
You could call Kill List a horror film. You could call it a crime flick, too, or attempt to slot it into the road movie category. But the amount of psychological tension that drips through Ben Wheatley's grimly gripping sophomore feature puts it firmly in thriller territory. Given the premise, that's hardly surprising, with the calculating and disturbing movie following a returned soldier who becomes a contract killer—and navigates an unsettling array of targets.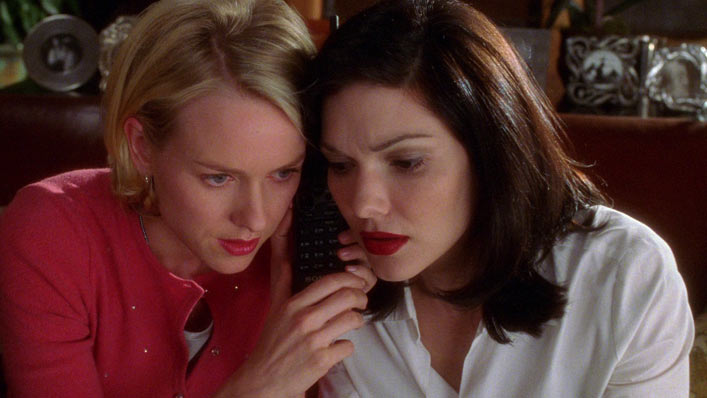 Watch on Stan
In a different world, Mulholland Drive could've been a TV show. Cinephiles should forever be thrilled that David Lynch's noir mind-bender didn't work out on the small screen, leading to one of the most astonishing films of a career filled with movies that earn that term several times over. Naomi Watts plays a wannabe actress freshly arrived in Hollywood, Laura Harring is her new friend with memory problems, and the results are Lynchian in the extreme.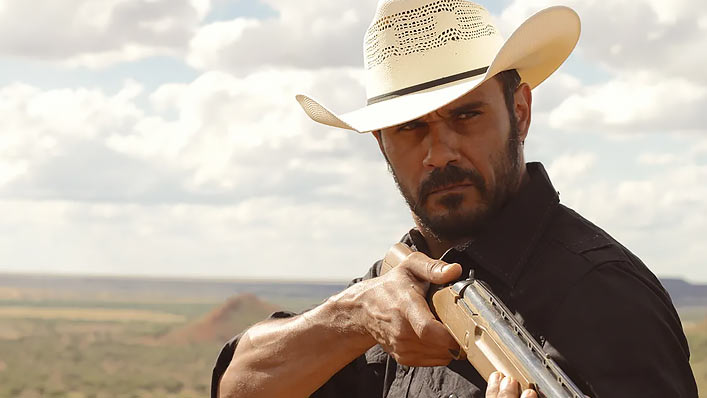 Watch on Stan
The Ivan Sen-directed neo-western crime thriller that spawned a big-screen sequel as well as two seasons of television, Mystery Road pairs its small-town cop thrills with a probing investigation of Australian race relations. Whether it's playing up its western iconography and roving over the Aussie outback, or staring intently at Aaron Pedersen as determined detective Jay Swan, this local gem is never less than tense, stirring and riveting.
Watch on Stan
Two words: Anton Chigurh. As played with menacing unease by Javier Bardem in the role that won him the best supporting actor Oscar, the bolt pistol-wielding killer ranks among cinema's best villains. And, from a resume teeming with impressive and inventive films—not to mention an eclectic and varied range of work—this Cormac McCarthy adaptation ranks among the Coen brothers' best.
Watch on Stan
In terms of impact, Parasite was 2019's biggest film—not only winning the Palme d'Or and picking up the best picture Oscar, but breaking the Academy's nine-decade preference for English-language movies in the process. It's easy to see why, from the stunning set design to the labyrinthine narrative. But the ability of Bong Joon-ho's thriller to live up to its genre and genuinely thrill audiences might just be its biggest achievement.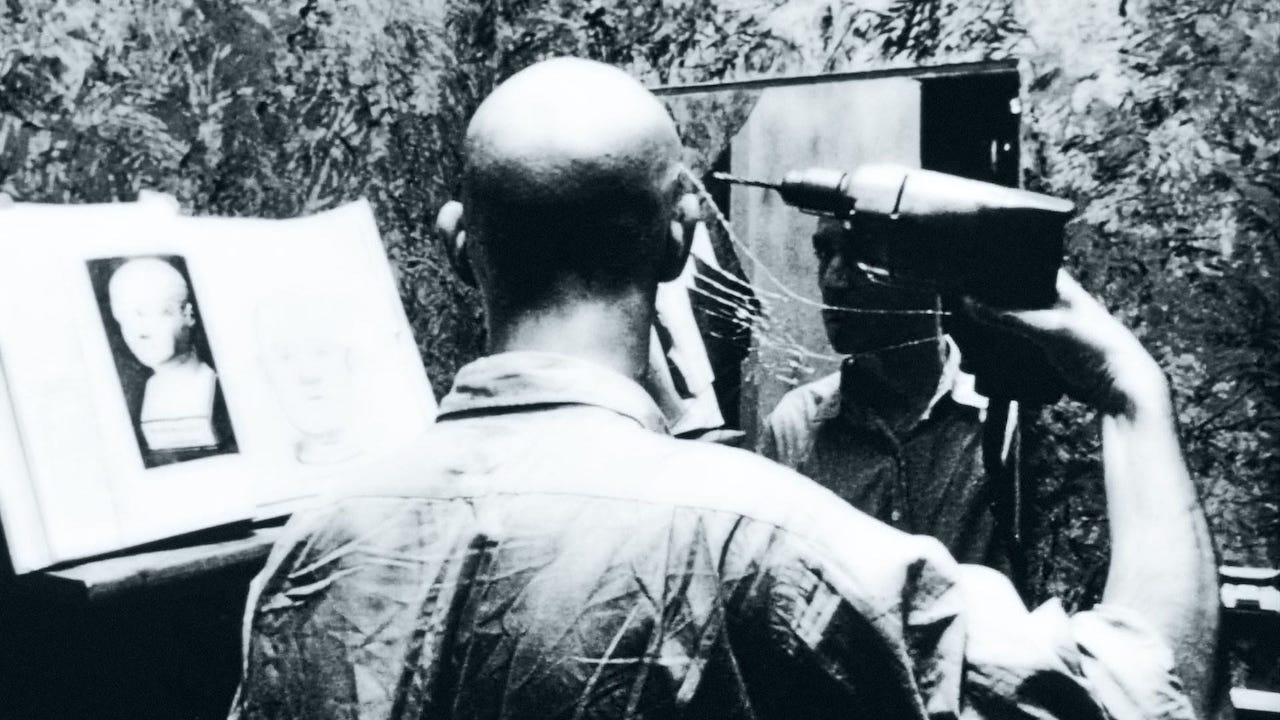 Pi (1998)
Watch on Stan
In hindsight, it seems obvious. If anyone was going to turn their low-budget feature debut into a compulsive and compelling thriller about an obsessive mathematician, it's Darren Aronofsky. Made for less than $140,000, Pi premiered at Sundance in 1998 and instantly became the movie everyone was talking about, with its bustling black-and-white frames charting a search for order—and, thanks to humanity's chaos, the impossibility of that quest.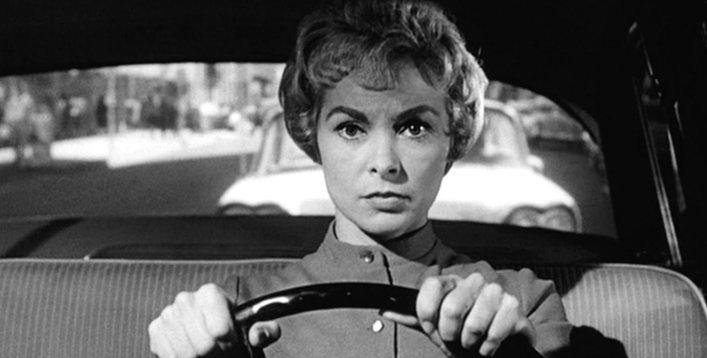 Watch on Stan
Sixty years after its initial release, Psycho's status as a horror-thriller masterpiece has long been established. Alfred Hitchcock turns the tale of a woman on the run (Janet Leigh) and the eerie motel she stays at into one of the most memorable movies there is—with its famed shower scene, the piercing Bernard Herrmann score that goes with it and a very big final reveal.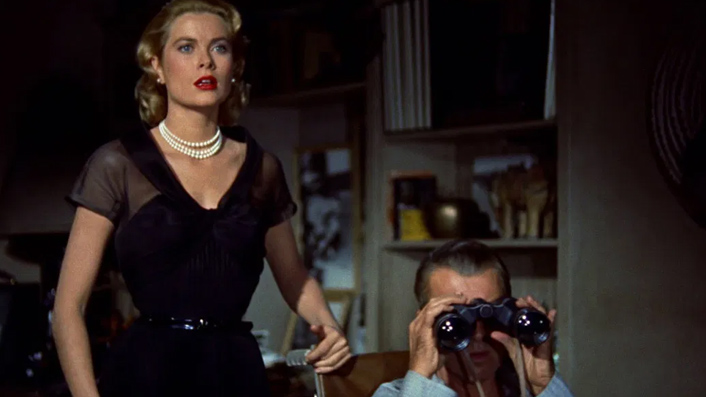 Watch on Stan
Among the plethora of films to Alfred Hitchcock's name, few are as simultaneously entertaining and thrilling as Rear Window. Based on a 1941 short story, the movie's premise is simple—following a man confined to a wheelchair due to a broken leg, and charting the suspicious antics he spies while peering out his back window. But from James Stewart and Grace Kelly's performances, to the way Hitchcock stages the entire voyeuristic feature, it's all executed brilliantly.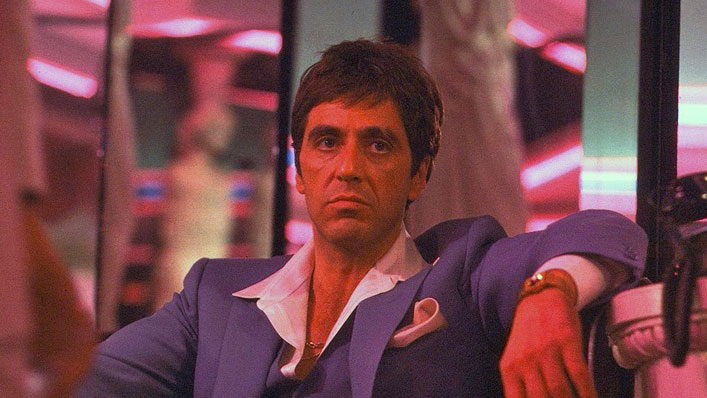 Watch on Stan
Starring Al Pacino as drug lord Tony Montana, directed with the flair that Brian De Palma is known for and set to a pulsating Giorgio Moroder score, Scarface is the quintessential '80s crime thriller. It's equally vivid and grim, both over-the-top and steeped in the ups and downs of criminal behaviour. And it rides quite the narrative rollercoaster. Yes, it's over-quoted and over-referenced in popular culture, but it undeniably packs a punch.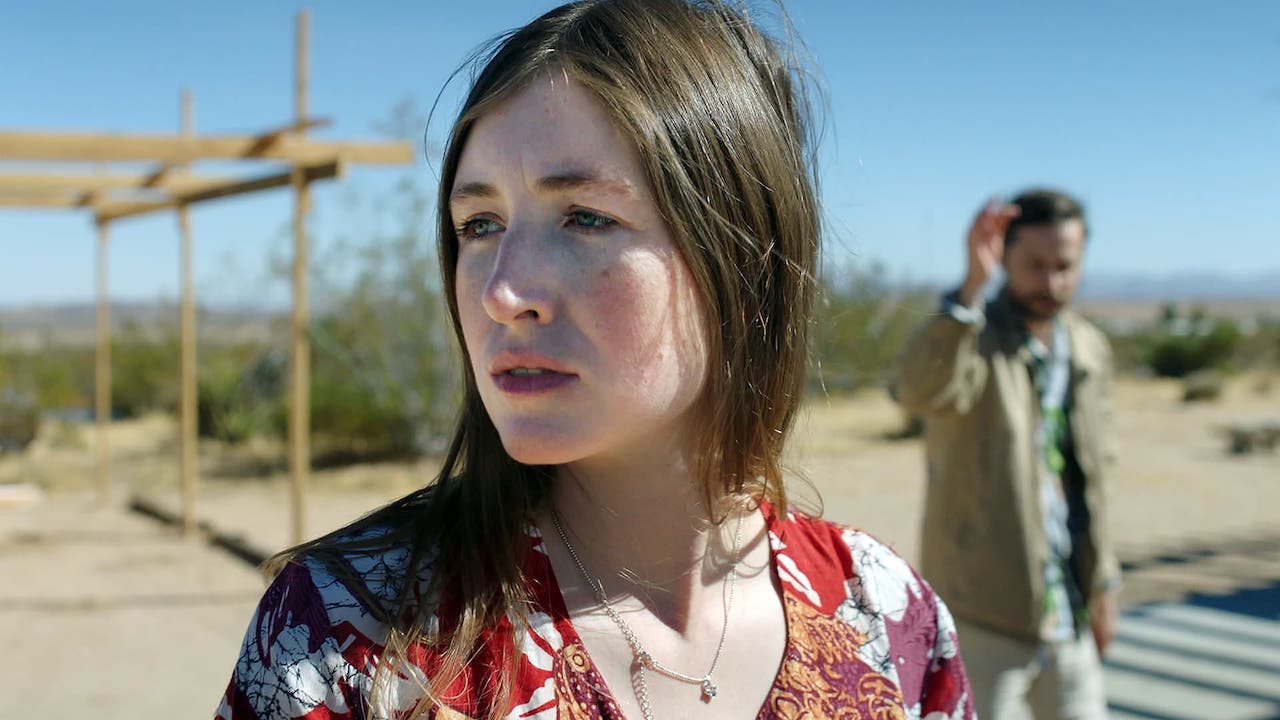 Watch on Stan
One of the savviest contagion thrillers ever made, especially in the past two years, She Dies Tomorrow charts an outbreak of existential despair. Here, each person infected is cursed with the feeling that they will perish the next day, and that mindset is infectious. Writer/director Amy Seimetz astutely eschews explanations in favour of conveying how the afflicted feel, charting the jump of fatal paranoia as it spreads from new homeowner Amy (Kate Lynn Sheil).
Watch on Stan
Thanks to Martin Scorsese's illustrious five-decade directorial resume, Shutter Island doesn't receive as much love as much of his other work. But, adapting Denis Lehane's novel of the same name, it's one of his under-sung gems—complete with a stellar cast (including Leonardo DiCaprio, Mark Ruffalo, Michelle Williams, Ben Kingsley and Max von Sydow), a sharp story set in a creepy psychiatric facility, and an abundance of moody style.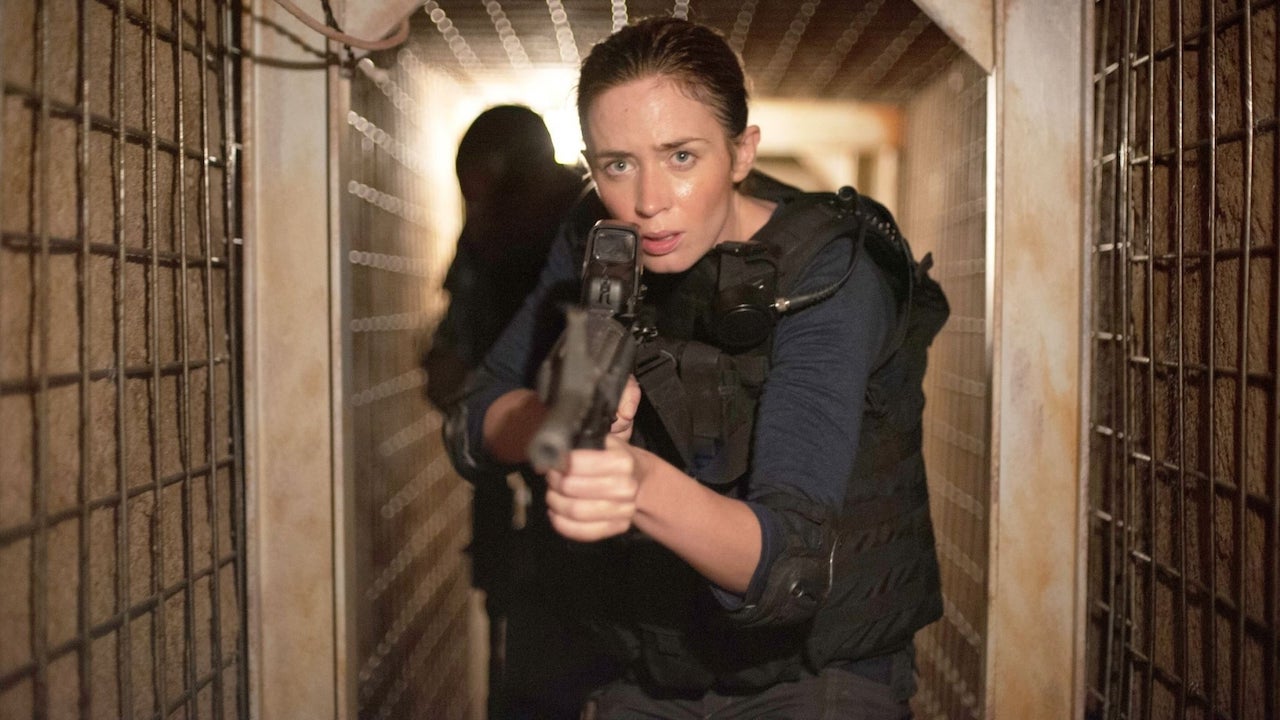 Watch on Stan
Sicario may fall into multiple genres, but it reverberates with such a taut, anxious, nervy air that it's always going to tick the thriller box. Denis Villeneuve's features often do that, the filmmaker boasting a knack for keeping audiences on edge for an extended period. Here, though, the story—following a FBI agent (Emily Blunt) recruited to a government task force to apprehend a Mexican drug cartel—is responsible for ample edginess.
Watch on Stan
In Anthony Minghella's sumptuous-looking 1999 film, Matt Damon plays Patricia Highsmith's iconic character, using his everyman charm to inhabit a role that's all about assuming identities and ingratiating oneself into the lives of others. He's at his most unsettling, too, which fits the material perfectly. Minghella also corrals an impressive all-star cast, including Jude Law, Cate Blanchett, Phillip Seymour Hoffman and Gwyneth Paltrow.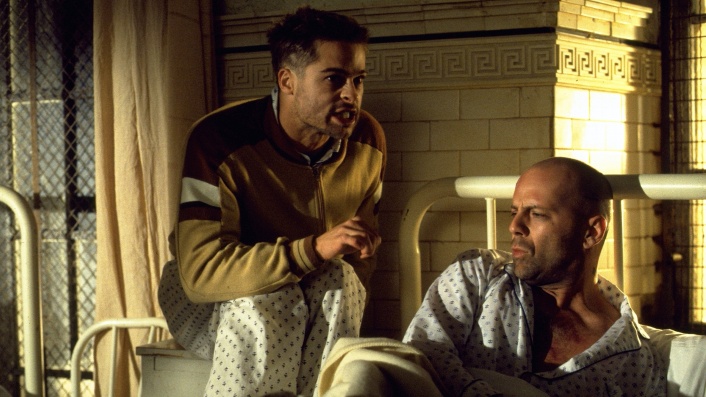 Watch on Stan
Only one movie adapts the greatest short film ever made and, pandemic-wise, also manages to be ahead of the curve by a quarter-century. That movie is Twelve Monkeys. Earning Brad Pitt his first Oscar nomination, Terry Gilliam's sci-fi/thriller unfurls an intricate, smart, and twisty tale about a virus that wipes out much of humanity—and, with Bruce Willis in the lead and a hefty dose of time travel involved, charts the events beforehand and almost 40 years afterwards.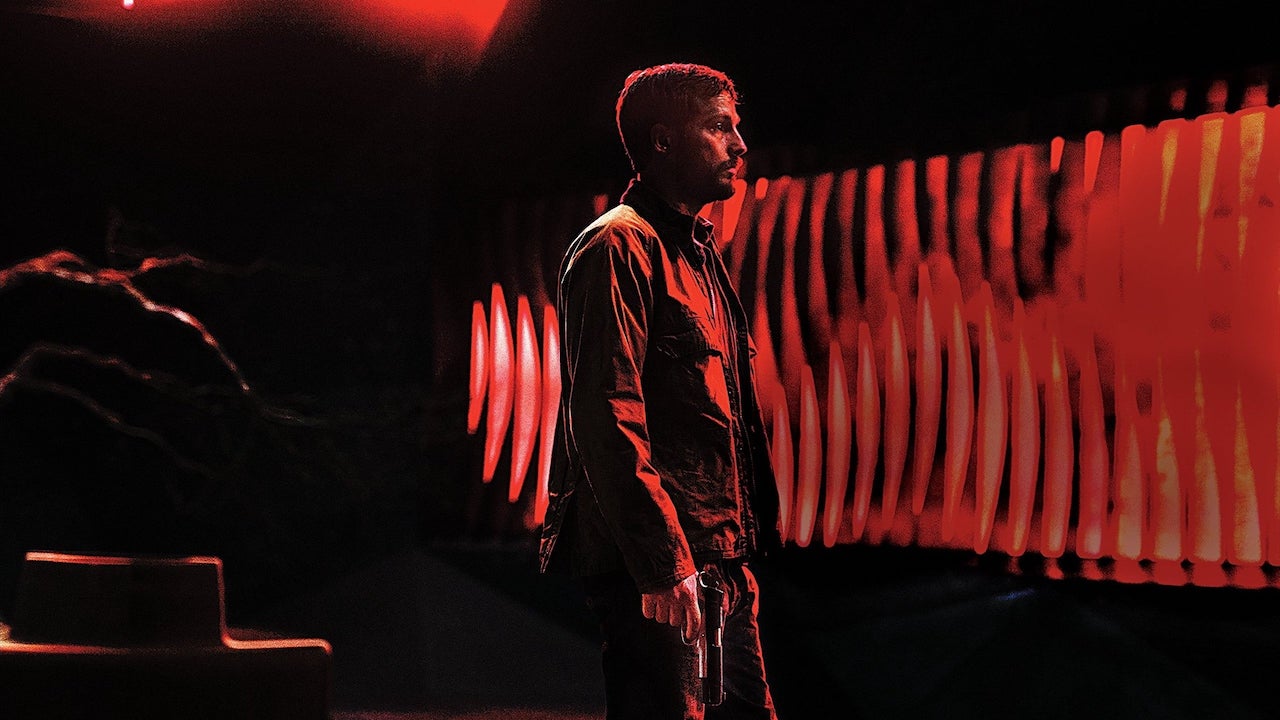 Watch on Stan
Upgrade doesn't merely add "thriller" to its list of genres, alongside science-fiction, action, and body horror: it's also thrilling to watch. A visceral and kinetic calling card for Australian writer/director Leigh Whannell before The Invisible Man, the cool-lensed cyberpunk-style revenge film charts a mourning man's quest for vengeance, as aided by the computer chip implanted into his brain. Logan Marshall-Green does his best work yet in the lead, with his character's name—Grey Trace—one of Upgrade's only flaws.
Watch on Stan
Gone are the days when a film's big twist could remain a secret for months after its release, allowing each new audience to discover its surprises unspoiled. The Usual Suspects benefited from being released at a time when that was still the case, and what a narrative it unleashed. Structured around a petty criminal's tell-all tale, it burned the name Keyser Soze into popular consciousness, and rewarded attentive, eagle-eyed viewers.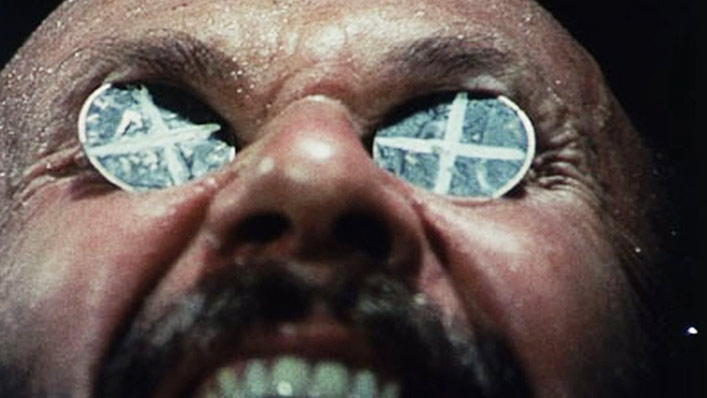 Watch on Stan
The movie that helped turn Australia's outback expanse into a source of unrelenting tension, Wake in Fright unfurls the brutality and terror that arises when a schoolteacher (Gary Bond) is stationed in a desolate regional town. Visually, it's a masterpiece. Emotionally, it's a nightmarish masterwork. Adapting Kenneth Cook's book, Ted Koetcheff doesn't put a foot wrong—including the casting of Donald Pleasance, veteran Chips Rafferty and a young Jack Thompson.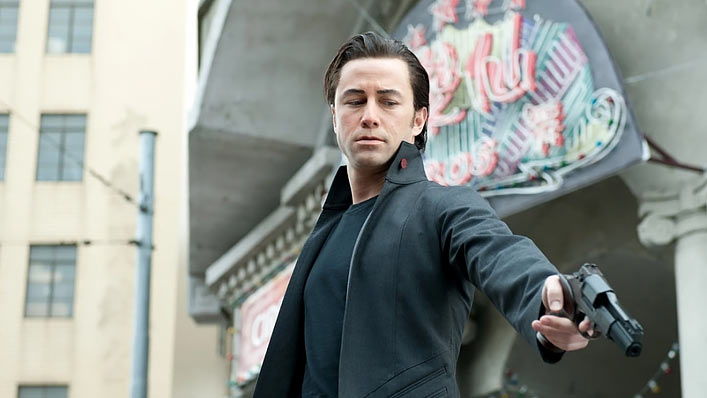 Watch on Stan
Rian Johnson's endlessly rewatchable sci-fi thriller milks every rousing moment it can out of its time-trickery laden concept, which focuses on an elaborate, futuristic contract killing scheme and the assassins, or loopers, at the centre. For the uninitiated, the details are best discovered by watching—as are every twist and turn. And, cast-wise, Joseph Gordon-Levitt, Bruce Willis and Emily Blunt are all superb.
---
UPDATES
Titles are added and removed from his page to reflect changes to Stan's catalogue. The reviews no longer available on this page can be read here.