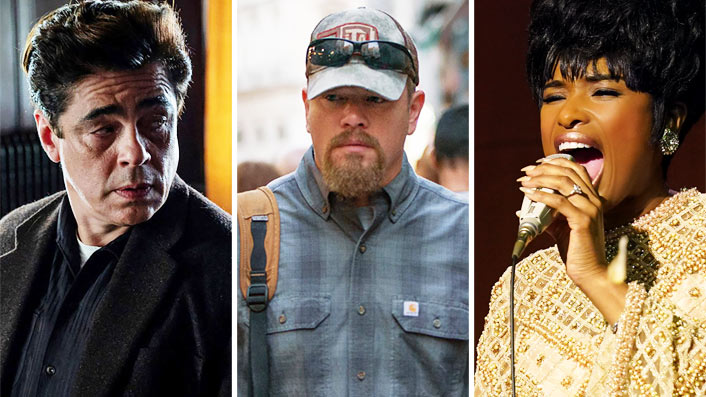 8 movies arriving in cinemas in August that we're excited about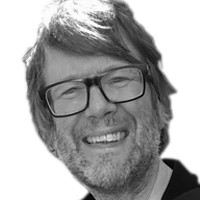 ---
A new Suicide Squad! Matt Damon with a goatee! A talking shark! Here's August's biggest cinematic offerings.
Where to watch
David Ayer's much-maligned Suicide Squad was a grave disappointment to anyone expecting the film to resurrect D.C.'s fortunes. The potential was there, but the resulting bloated super-criminal flick was only memorable for Margot Robbie's sparky performance as Harley Quinn. James Gunn, the man who injected the funny into the MCU with Guardians of the Galaxy, attempts to do the same for D.C. with his Suicide Squad sequel.
Ditching many of the original cast, including Will Smith's Dead Shot, Jared Leto's Joker and Cara Delevingne's Enchantress, and introducing Idris Elba as Bloodsport, John Cena as Peacemaker and Sylvester Stallone voicing King Shark, Gunn's irreverent and bloodthirsty approach, from early reports, including ours, works wonders. It looks like D.C. have a success on their hands.
Where to watch
Loosely based on the Amanda Knox case that saw a young American woman incarcerated in an Italian jail for four years, Matt Damon, rocking a goatee and baseball cap, plays Bill, an oil rig roughneck who travels to Marseille from his native Oklahoma to support his estranged daughter Allison (Abigail Breslin). She is in prison, falsely accused of murdering her friend and partner.
Directed by Spotlight's Tom McCarthy, the drama unfolds as Bill, the physical embodiment of Trump's America, deals with other countries' perception of his beloved homeland and the French legal system.
Where to watch
The tumultuous life story of Aretha Franklin will hopefully be given the respect it deserves in Liesl Tommy's biopic starring Jennifer Hudson as the Queen of Soul. We already know that the American Idol finalist has an astonishing set of pipes, but does she have the acting chops to do Aretha justice? And how will she compare to Cynthia Erivo, who portrayed the singer in the television series Genius?
With an all-star cast including Forest Whitaker, Marlon Wayans, Audra McDonald, Marc Maron and Tituss Burgess supporting Hudson, the film will portray the legendary singer's life from her early days as a gospel singer to her globe-conquering career as one of the world's most beloved voices. R.E.S.P.E.C.T!
Where to watch
The Greatest Showman stars Hugh Jackman and Rebecca Ferguson reunite in Westworld producer Lisa Joys's twisted sci-fi noir, about memories and relationships that have been lost somewhere in time. Set in a dystopian Miami that has been flooded, Hugh plays Nick Bannister, a tech wizard who feeds on people's desperation for nostalgia and lets them escape their own water-logged reality.
Ferguson plays the femme fatale who walks into his office for one last job. He becomes obsessed and deep dives into her murderous past to discover where she is in the future. Expect multi-layered twists, shocking reveals aplenty and the always brilliant Thandie Newton.
Where to watch
Bernard Rose's adaptation of Hellraiser director Clive Barker's short story The Forbidden rode a bloody wave of '80s horror that saw serial killing icons like Freddy Krueger, Pinhead and Jason Vorhees vying for poster space on discerning teens' bedroom walls. Tony Todd played the murderous soul with a hook for a hand and a penchant for bumblebees, who could be summoned by saying his name five times in front of a mirror.
Now, Get Out helmer Jordan Peele is co-writing a spiritual sequel, directed by Nia DaCosta (Little Woods) that returns to the now gentrified Chicago housing project that used to be Candyman's hunting ground. Dare you say his name?
Where to watch
Holy Motors helmer Leos Carax's first English language film—a musical to boot—promises to fuse the director's surreal experimentation with the musical eccentricities of its scribes. Co-written by brothers Ron and Russell Mael, better known as the American pop group Sparks, this crazed rock opera is an audacious fantasy about an angry stand-up comic, a famed opera singer and their daughter Annette, who happens to be a marionette who looks like a Chucky doll.
Adam Driver and Marion Cotillard take the lead as the ill-fated parents. The songs are catchy, as you would expect from the This Town Ain't Big Enough For The Both Of Us rockers, and Carax's askew view of the world remains willfully eclectic.
Where to watch
A new Steven Soderbergh film is always a reason to rejoice—especially a twisty crime caper. Yes, some of the director's more recent digital diversions have denounced cinematic extravagance in the name of low-fi experimentation, but his movies are never less than interesting.
After all, this is the director of Out of Sight and Ocean's Eleven, so he knows his way around the criminal underworld. With a typically top-heavy cast list boasting Don Cheadle, Brendan Fraser, Jon Hamm, Noah Jupe, Benicio Del Toro, Kieran Culkin and Ray Liotta, this '50s set gangster film adds a dark vein of black humour, detailing a group of disparate felons who desperately try to cover their tracks and uncover the truth after a botched job.
Where to watch
Fede Alvarez's Don't Breathe was a quietly terrifying sleeper hit back in 2016. The hushed horrors of a home invasion that goes horribly wrong struck with audiences, who connected with a trio of petty thieves who broke into the house of the blind psychotic Gulf War veteran Norman Nordstrom (Stephen Lang). Now, Nordstrom is back.
Directed by Rodo Sayagues, who co-wrote the first film and Alvarez's ultra-violent Evil Dead remake, the sequel controversially flips our allegiances. The despicable monster of the first film becomes the anti-hero, protecting a young orphaned girl from a group of thugs who kidnap her.