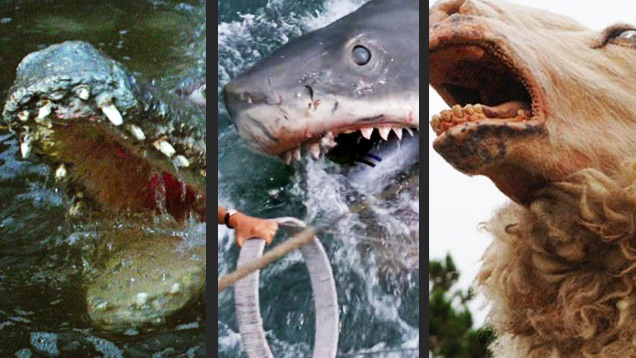 We gorge on creature features: the best, the worst and the completely feral.
A much-needed gasp of air from tentpole franchises.

James Wan's The Conjuring Universe stands as the most successful cinematic universe this side of Earth-199999,

By Luke Buckmaster

26 Jun

The murderous toy doll Chucky is back, and more political than ever.

We have 20 double passes to give away to the upcoming horror movie Crawl.

By Luke Buckmaster

21 Jun

Sure, it looks like a fun family film, but don't be fooled by the marketing.

What better time to take a look at some of the best kid-centric horror movies out there?

If you came for a doll saying profanities, this isn't it.

In the horror genre, black is definitely back.

Zombie films can be weird, and zombie films can be WWWWEEEEIIIIRRRRDDDDD.

Milla Jovovich has built a career as an enduring female action star.

At home and at the cinema, this month is an absolutely killer month for horror.
---