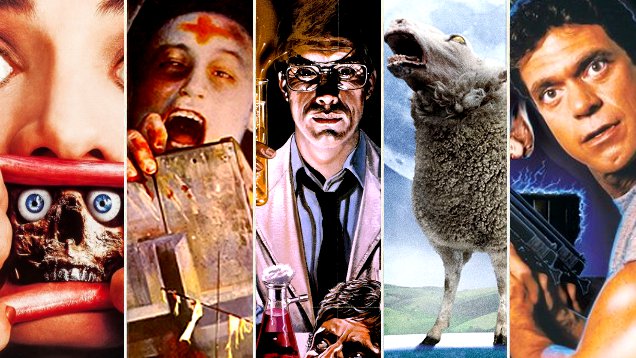 Zombie films can be weird, and zombie films can be WWWWEEEEIIIIRRRRDDDDD.
Milla Jovovich has built a career as an enduring female action star.

At home and at the cinema, this month is an absolutely killer month for horror.

By Luke Buckmaster

10 Apr

The writing in The Silence is stodgy and the execution pedestrian, with an insufferable air of ennui smothering the life out of it.

The news that Jim Jarmusch is entering the field with his newest film should get your blood pumping.

By Luke Buckmaster

28 Mar

The film can be both anti-capitalist or anti-socialist depending on your perspective.

By Luke Buckmaster

27 Mar

The new and freakin' gnarly adaptation of Stephen King's classic novel about a graveyard that can bring things back from the…

The best and worst films adapted from the master of horror.

Nothing says 'weekend viewing' like a bunch of top tier scary movies.

"The Oscar was a crazy moment and it actually freed me up."

By Craig Mathieson

28 Feb

A mash-up of Mommie Dearest and Single White Female.
---