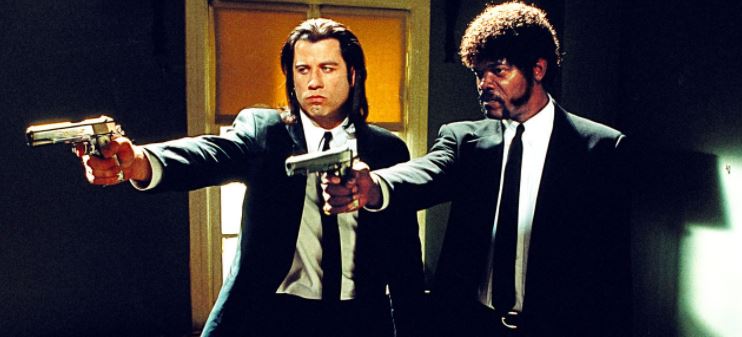 How many Quentin Tarantino films do you think you can watch in a row? Three? Four? Five? Six??
Melbourne's Astor Theatre is betting you can do better than that. Like, a lot better.
The iconic cinema is holding a 'TarantinoFest' on 10 February, 2018. QT fans will be given a butt-numbing array of films to watch, one after the other, in a marathon that will run from 6pm on a Saturday night to approximately 10:30am the next morning.
That's a lot of Tarantino. If you dare complain that is too much, we assume management will – in the words of Marsellus Wallace – "get medieval on your ass."
Films on the line-up include Reservoir Dogs, Pulp Fiction, Jackie Brown, Kill Bill (volumes 1 and 2) and The Hateful Eight. It will also include a couple of films Tarantino wrote but did not direct: True Romance and From Dusk Till Dawn.
The Astor are going all out on the Tarantino theme. They claim the cinema will be providing $5 shakes. We encourage you to buy one then say "God damn it! I don't know if it's worth five dollars, but it's pretty fuckin' good."
There will also be themed food trucks deployed on the night. No mention yet of whether foot massages will be available.
For more information, consult the Astor's website.