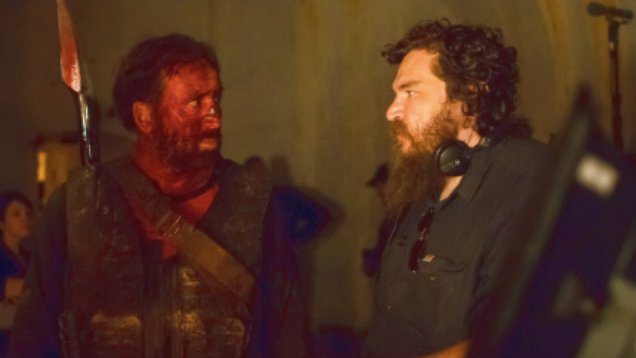 We speak to the director of Mandy about dreaming about Nicolas Cage, the timeliness of the film's tale, and making a weird and wild movie.
By Luke Buckmaster

21 Sep

Could one of the most daring and audacious American action movies of the year really be a direct-to-iTunes film about a heist during a…

From the high-octane Fast & the Furious franchise to dallying with a dinosaur, we take a look at his best roles.

By Alexandra Heller-Nicholas

21 Sep

Established shorts director Imogen Thomas has made a powerful feature film debut with the minimalist and poetic Emu Runner.

Flicks is offering one lucky reader the chance to win a Gold Pass to this year's Adelaide Film Festival, valued at $299.

Crazy Rich Asians has crossed $17.73 million at the Australian box office, topping the charts three weeks in a row.

Here are the moments everybody is talking about.

There are certain moments in pop culture history that feel like turning points even before they happen.

By Alexandra Heller-Nicholas

19 Sep

This highly anticipated Australian film about the 2008 Mumbai attack delivers the goods.

By Luke Buckmaster

19 Sep

The characters' actions are never as important as the special effects they create.

Is Joaquin Phoenix playing The Joker, or is he just having a bad hair day?

Over the course of one weekend, we watched all six Predator movies to determine which are the best and worst.
---