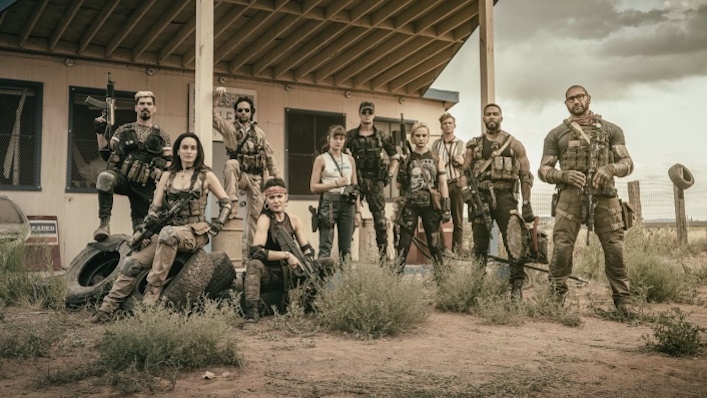 Australian trailer and release date for Zack Snyder's zombie melee Army Of The Dead

---
By now, Zack Snyder's signature operatic style feels well established: slo-mo action carnage, plenty of messianic imagery, on-the-nose pop music needle drops. It can be hard to believe that the director's energetic Dawn Of The Dead remake, now 17 years old, was also his debut.
The world of zombies and apocalyptic carnage is a great zone for Snyder, and so we're pretty keen to see his return to the genre in Army Of The Dead, arriving on Netflix in May.
Dave Bautista, Ella Purnell and Omari Hardwick star as a crew of mercenaries sent into a post-zombie-apocalypse Las Vegas to pull off a life-changing heist.
That's right; this presumed sequel has assassins + Las Vegas + heist movie shenanigans. The teaser below proves that Snyder is not skimping on any opportunities for high-scale carnage. Especially not with the veritable sea of undead walled all around our protagonists, reminiscent of the worker-drone-like zombie scourge in World War Z.
Did you miss the Elvis zombie? Either go back and check the trailer out again, or patiently wait until May 21 to see Army Of The Dead in full, when the action-horror flick will be released onto Netflix worldwide.
Snyder's return to the realm of the undead might also be one of the first post-pandemic zombie movies we'll experience; it could be fun to see infection and quarantine zones onscreen without any of those depressing actual consequences. I love you, CGI.