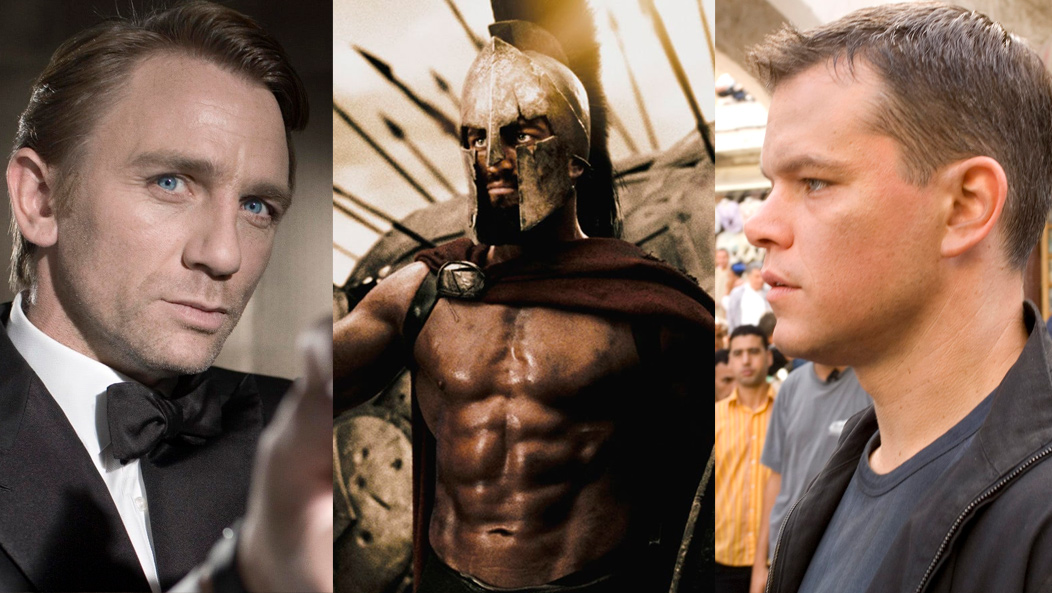 Was 2006/07 the best year in modern action cinema?

---
Between 2006 and 2007, an awesome array of action flicks arrived in cinemas. Travis Johnson revisits a watershed year for big budget, arse-kicking movies.

Look, there are a number of different metrics by which you can judge film quality. And they're all highly subjective so really, who cares, right? Any bald statement of absolute truth in film is sure to be met with mocking laughter from one quarter or another, so in the film criticism game you soon learn to toughen up. Only the thickest skins survive; the hardest and most ornery hides.
However, maths is very hard to argue with. So that's what we're going to employ here to avow, now and forever, that the 2006/2007 northern summer season was the best period in modern (meaning 21st century) action cinema, based on the sheer number of big budget, high-profile, arse-kicking flicks being released. This was a year-long stretch when all the major franchises had a horse in the race, and if it wasn't necessarily the finest nag in the stable (we're really stretching that metaphor)…well, at least it ran.
Sign up for Flicks updates
Bond and Bourne and Vin and Tom and John
Our year of action – which is really 14 months, give or take, to encompass both North American summer release windows – kicks off in earnest on May 5, 2006, with the release of Mission: Impossible III.
Needing to revitalize the franchise after 2002's wrong-headed, John Woo-directed Mission: Impossible 2, Paramount brought in TV wunderkind J.J. Abrams. Coming off the hit spy series Alias to make his feature directing debut, Abrams set the mold for the series going forward, putting Tom Cruise's Ethan Hunt firmly at the centre of a team of agents, including returning right hand man Ving Rhames and new hire Simon Pegg.
The protagonist faced off against an iconic villain in the form of the late, great Philip Seymour Hoffman's black marketeer, Owen Davian. The mission was a success, and is a big part of why the M:I franchise is still going strong today.
Which is more that can be said for The Fast & the Furious: Tokyo Drift, which skidded into cinemas on June 16, 2006.
Ditching previous star Paul Walker entirely (but including a cheeky cameo from bald bruiser Vin Diesel), Tokyo Drift is kind of the Halloween III of the franchise, taking place within the F&F universe but only tangentially connected to what we would come to understand to be the main storyline. Former child star Lucas Black is our nominal hero, fighting his way up the ranks of Tokyo's street-racing community under the tutelage of fan fave Han Lue (Sung Kang). Largely a misfire, the film is notable for introducing director Justin Lin, who would define the franchise going forward.
The big news in action this year was the return of James Bond, with Daniel Craig taking up the 007 mantle for  Casino Royale, which was released on November 17. Directed by Goldeneye helmer Martin Campbell, the first Bond flick in four years pitted Craig's brutish, amoral superspy against Mads Mikkelsen's bloody-eyed sadist banker, giving us a darker and more complex 007 for the post-9/11 world.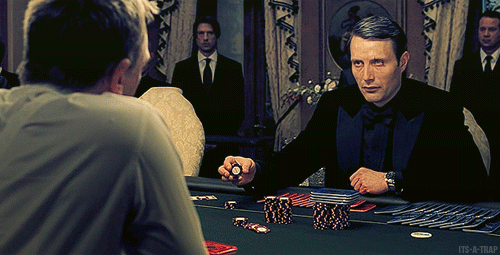 Why did Bond need a makeover? For that we have to jump to July 2017 for The Bourne Ultimatum. The third film following the exploits of amnesiac assassin Jason Bourne (Matt Damon, of course) continued the aesthetic and narrative trends begun in 2002's The Bourne Identity and refined in 2004's The Bourne Supremacy.
These include stripped back plots largely devoid of exposition, frenetic, brutal action captured with wildly moving handheld cameras, a deep cynicism about the secret state and the intelligence world, and a central character wracked with guilt and regret over his participation. After Jason Bourne made the scene (and, as we mentioned, 9/11) James Bond's louche Cold Warrior act didn't cut it – hence the advent of Craig's cold-eyed killer.
Capes, Caravels and Capers
It'd be a couple years before Iron Man ushered in the Marvel Cinematic Universe and the dominance of the superhero genre. But the big screen was no stranger to comic book adaptations in 06/07. X-Men: the Last Stand  was financially successful, but took a critical drubbing that saw the entire franchise get a soft reboot with X-Men: First Class in 2011.
To add insult to injury, Superman Returns, the movie original X-Men director Bryan Singer jumped ship for, was released the same week, but its massive budget meant that it struggled to turn much of a profit and the possibility of any sequels quickly vanished. That's pretty embarrassing considering even the much-maligned Ghost Rider (February 16, 2007), which saw Nicolas Cage strap on the leathers to play Marvel's flame-headed Spirit of Vengeance, managed to spin out one sequel, although Sony's ill-favoured Spider-Man 3 (May 5, 2007) similarly torpedoed a promising series.
The combination of Gladiator's not-too-distant Oscar glory and the surprise success of Disney's Pirates of the Caribbean: The Curse of the Black Pearl (2003) meant we were hip deep in historical actioners around this time, too. PotC: Dead Man's Chest and At World's End, shot concurrently, arrived in July 2006 and May 2007, respectively, while inadvertently homoerotic blood 'n' thunder epic 300 landed in March 2007.
Elsewhere, we got Mel Gibson's bloody (and bloody good) Mayan epic, Apocalypto, in December 2006. Also Vikings vs Native Americans nonsense, Pathfinder, in April 2007, which saw future Judge Dredd Karl Urban running around in buckskins trying to best Clancy Brown's bloodthirsty raiders.
Down and Dirty Pictures
"Indie" isn't quite the right word, but some good stuff was definitely happening in the non-franchise space, too. Jason Statham, at a point in his career where he would do just about anything to stand out from the pack, fully committed to the madness of Crank (September 1, 2006), in which his poisoned hitman, Chev Chelios, needs to keep his adrenaline up in order to keep his heart pumping, with chaotic results. First time directors Mark Neveldine and Brian Taylor never tap the brakes on this one, and their cheerfully anarchic and willfully adolescent voice (later seen in Gamer, Happy and more) was evident right out of the gate.
Elsewhere, action elder statesman Tony Scott (RIP) earned good notices with Déjà Vu (November 22, 2006), an inventive time travel thriller that sends Denzel Washington's ATF agent back in time to try and prevent a terrorist bombing. Meanwhile rising star Antoine Fuqua put Mark Wahlberg on the trigger for the sniper-themed thriller, Shooter (March 23, 2007) and Joe Carnahan put a fine ensemble cast, including Ryan Reynolds, Ben Affleck, Jason Bateman, Chris Pine, and Ray Liotta, through the ringer in the dark action comedy, Smokin' Aces (January 26, 2007).
Further up the prestige ladder we got Miami Vice (July 28, 2006) from Michael Mann and The Departed (October 6, 2006) from Martin Scorsese – crime thrillers both, but isn't that just what you call an action movie with an eye on awards season? After all, you've got to differentiate them somehow from the likes of The Marine (October 13, 2006), which saw John Cena try his hand at action cinema and kick off a long-running, low stakes franchise in the process (six films and counting).
Then and Now
It is, of course, ludicrous to say any of the films released in this period comprise the best action movies ever made. There's no Die Hard, no Hard Boiled, no Drunken Master 2, no Mad Max 2, no Terminator 2. But the '06 – '07 season does comprise an unusually rich and diverse run, and that's without even casting the net wider than the Anglophone world.
It's interesting to contrast it against the current state of affairs. Superhero films – action movies in silly costumes, really – are crushing all and sundry. But we've seen the rise of John Wick, the ascendancy of the Fast & Furious franchise, the tapering off of Jason Bourne, and we're on the cusp of a new Bond.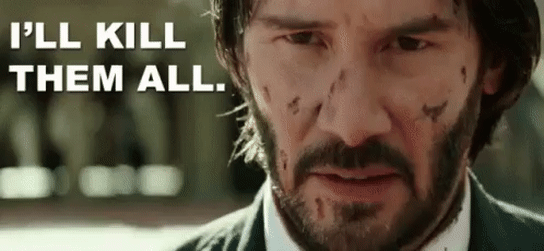 The advent of streaming has opened up access to low budget, high-impact action cinema from around the world. Stuff that might have sunk without a trace in the age of direct-to-video, including Indonesia's The Night Comes for Us, Korea's Revenger, Thailand's Triple Threat and China's Wolf Warrior II. If you want real innovation in your beat-em-ups and shoot-em-ups, there's plenty to find – you just need to be au fait with subtitles.
But '06-'07 represents a rare time for American action. It was a year when all five major modern pure action franchises had a sequel in release; when a decent number of non-franchise flicks got up; when an action fan could barely blink before something to suit their tastes lurched into view. Will we ever have such a rich menu of big screen mayhem available to us again? Let's hope.