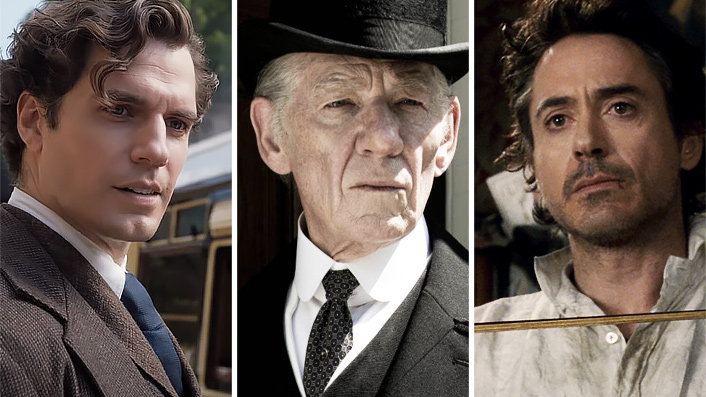 The best and worst Sherlock Holmes movies

---
With the Sherlock Holmes spin-off Enola Holmes now streaming on Netflix, critic Sarah Ward heads to 221B Baker Street to determine the best and worst movies ever made about the famous sleuth.
For more than a century, Sherlock Holmes has sleuthed his way across popular culture, including on the screen. In 2012, Sir Arthur Conan Doyle's famed detective even earned a Guinness World Record, marking his status as the most portrayed human character from literature in both film and television.
See also
* All movies now playing in cinemas
* All new streaming movies & series
New Netflix movie Enola Holmes brings the beloved figure back again, but he isn't the film's main focus. Played by Henry Cavill, he's the brother of its eponymous protagonist, aka his equally canny 16-year-old sister (Millie Bobby Brown). Even as a supporting player, this version of Sherlock joins a long line of movies that have dappled with the great deductive thinker. Here are out the best and worst.
The best

Sherlock Holmes film series (1939-1946)

Across 14 films between 1939–1946, Basil Rathbone donned a deerstalker cap and solved complex cases, with Nigel Bruce by his side as Dr John Watson. And while every movie in the series is worth a watcH—whether based on Conan Doyle's tales or favouring original narratives—The Adventures of Sherlock Holmes might be the most thrilling of the bunch. Following a series of strange murders and co-starring the great actress and director Ida Lupino, it also made audiences remember a very famous line: "elementary, my dear Watson."
The Hound of the Baskervilles, and its tale of a potential ghost hound terrorising an English estate, has been adapted for cinema several times. But Hammer's gothic horror version easily comes out on top. It's an excellent Sherlock Holmes film and also one of Hammer's standouts. Plus, the combination of Peter Cushing as an enthusiastic Sherlock, Andre Morell as the ever-trusty Watson and Hammer regular Christopher Lee as Sir Henry Baskerville is a stellar as it sounds.
He's better known for his association with other pop culture characters, but Christopher Lee still enjoyed a considerable history with Sherlock Holmes. He stepped into the detective's shoes in 1962's Sherlock Holmes and the Deadly Necklace and, in 1970s The Private Life of Sherlock Holmes, he also played his brother Mycroft. The latter film—starring Robert Stephens as the sleuth—is amusing and affectionate, and is directed and co-written by the iconic Billy Wilder.
Based on the 1974 book of the same name, The Seven-Per-Cent Solution picked up two Oscar nominations for its take on Sherlock Holmes, including the character's struggle with his cocaine addiction. With Nicol Williamson as the detective and Robert Duvall as Watson, the tale charts the latter's efforts to get his friend and colleague to Vienna for treatment by Sigmund Freud (Alan Arkin).
Sign up for Flicks updates
Sherlock investigates a case, too, because that goes with the territory. But if ever a Sherlock film laid the groundwork for the recent Sherlock TV series, or for fellow television show Elementary, it's this one.
In 1887, Sherlock Holmes first featured in print. In 1888, the Whitechapel murders had all of London scared of Jack the Ripper. 1979's Murder by Decree combines the two, because who doesn't want to see England's most famous detective try to hunt down the Victorian-era serial killer? It wasn't the first film to do so, with 1965's A Study in Terror getting there first, but it's a winning pairing. Also a standout: this film's casting, with Christopher Plummer as Sherlock and James Mason as Watson.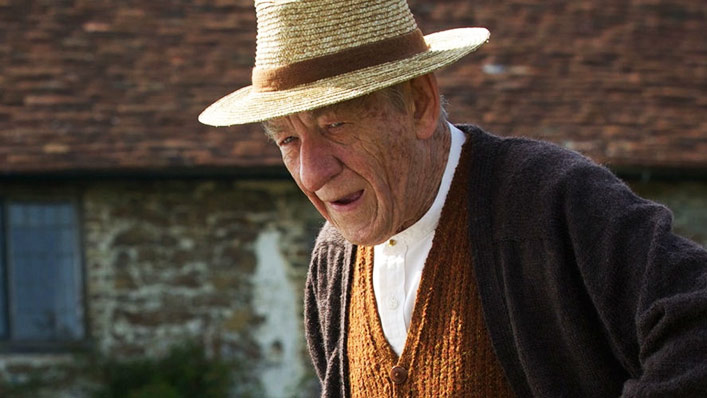 Another Sherlock Holmes film with an excellent premise—what would the sleuth be like as he approaches the end of his life?—Mr Holmes thankfully makes good on its central concept. It helps that, as a 93-year-old version of the sleuth who is grappling with his mortality, Ian McKellen isn't just reliably great but exceptional. Under the guidance of his Gods and Monsters director Bill Condon, he's at once cantankerous, ailing and whip-smart, all while endeavouring to pass on his skills to a boy (Milo Parker) who idolises him.
The worst

There's a difference between a Sherlock Holmes film made with humour and a spoof. To its detriment, the 1978 version of The Hound of the Baskervilles falls into the second category. Peter Cook plays Sherlock and Dudley Moore stands by his side as Watson, while Paul Morrissey sits in the director's chair. Given that list of on and off-screen talent, this was always going to be a silly film. But, in Morrissey's third successive dalliance with a famed literary figure (after Flesh for Frankenstein and Blood for Dracula), it's also a slog.
The idea that Sherlock Holmes could simply be a fictional character conjured up by Watson isn't without merit, but it repeatedly falls flat in the 1988 comedy Without a Clue. It isn't the first parody to fail to hit the mark, and nor is it the last; however it squanders what, on paper at least, should've been an impressive cast. Here, as directed by filmmaker Thom Eberhardt, Michael Caine plays an unemployed actor enlisted by Ben Kingsley's Watson to be the Sherlock's public face.
Sherlock Holmes: period action film star. That's exactly what eventuated in 2009's Sherlock Holmes and its 2011 sequel Sherlock Holmes: A Game of Shadows, as brought to the screen with Guy Ritchie's hyperactive visuals and Robert Downey Jr laying Sherlock's eccentricities on thickly. Driven more by stunts and setpieces than story, these movies feel like a stunt themselves. Come 2021, however, they're set to be joined by a third film—still co-starring Jude Law as Watson, but this time directed by Rocketman's Dexter Fletcher.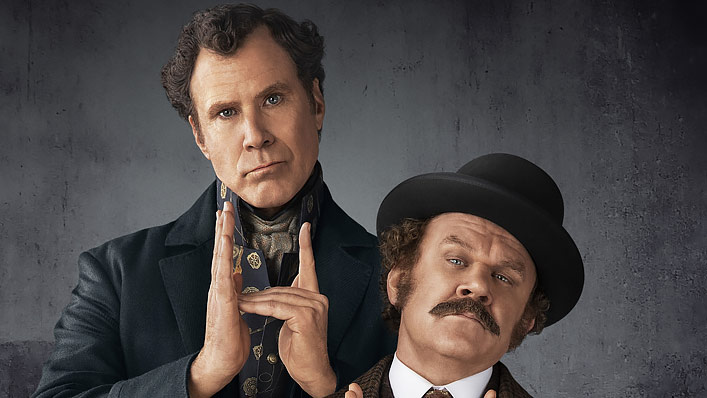 Exactly three things stand out about Holmes & Watson, the most recent big-screen release to feature the titular characters. Firstly, it just might be the worst Sherlock Holmes film there is. Secondly, it makes other terrible movies about the detective look better in comparison. Thirdly, for a comedy starring Will Ferrell and John C. Reilly as the central duo—and also featuring Ralph Fiennes, Hugh Laurie, Steve Coogan and Rob Brydon—it simply isn't funny for a single second.