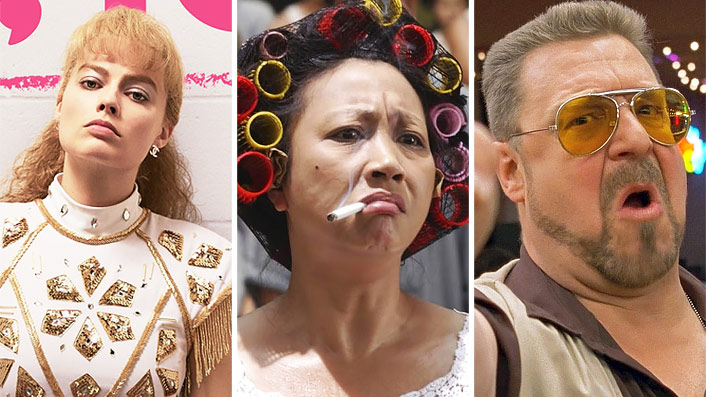 The 25 best comedy movies on Netflix Australia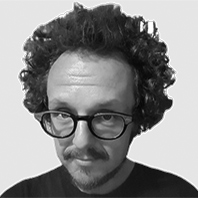 ---
Want something funny to watch on Netflix? Critic Luke Buckmaster has combed the archives and picked the top 25 comedies currently available.
See also
* Best new movies & TV series on Netflix
* All new streaming movies & series
LAST UPDATED: April 15, 2021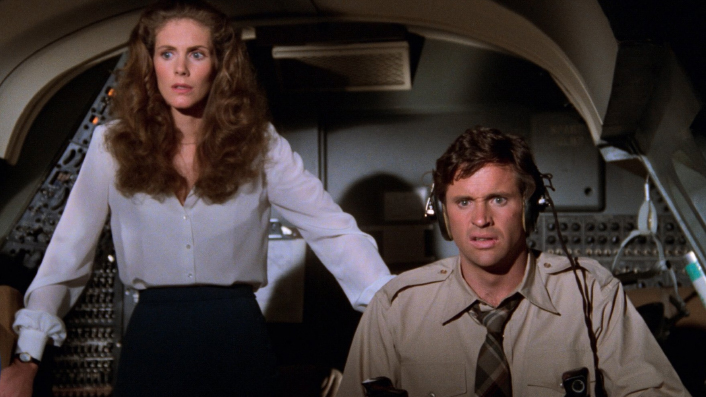 Airports are not funny places and flying isn't an amusing pastime. But in the hands of Jim Abrahams, David Zucker and Jerry Zucker there's a joke a minute—sometimes more. Airplane! is a classic example of playing absurd humour straight, in this instance with a surrealistic Buñuelian bent.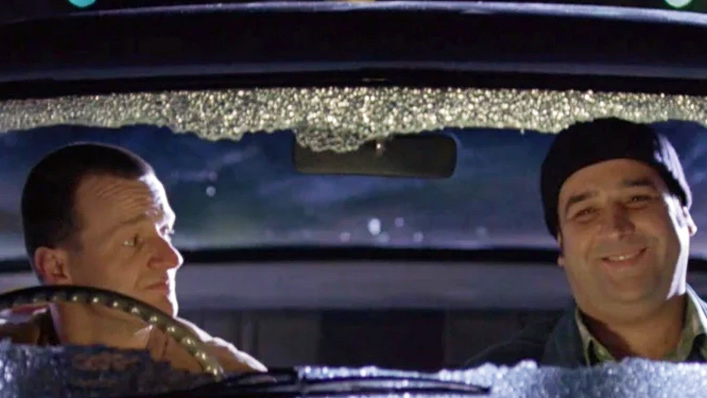 The buddy cop genre is virtually non-existent in Australian cinema—adding curio appeal to Tony Martin's enjoyable comedy about two idiot detectives who get to the bottom of high level corruption. They're memorably played by Mick Molloy and Bob Franklin, who are quick to drop a true blue turn of phrase; at one point Molloy yelps "fuck me rigid, he's fair up the clack!"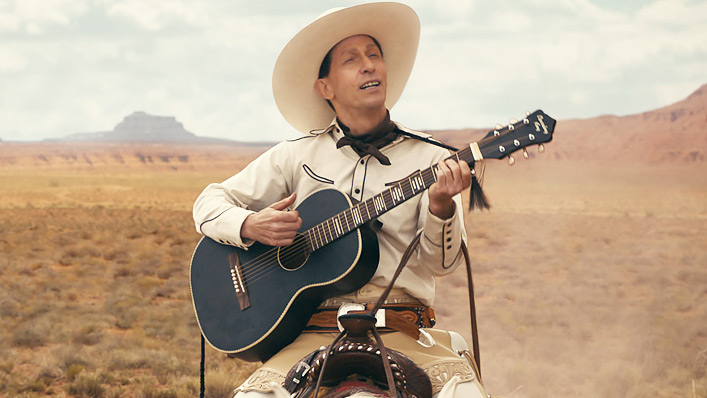 The Coen brothers' Western-themed anthology movie isn't always a comedy—but the introductory titular segment certainly is, and hot damn it's delightful. Tim Blake Nelson plays a singing cowboy and loquacious silver-tongued devil who is a ridiculously good and self-assured gun slinger—but pride comes before a fall. The tone is western-themed musical jamboree, live-action shenanigans ran through a cartoon sensibility. The remaining chapters vary substantially in tone, from giddily entertaining to slow-moving and profound.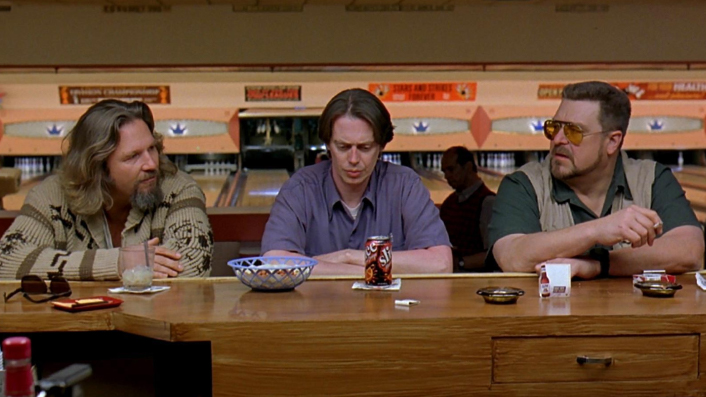 The success of the Coen brothers' beloved cult comedy about a washed-up, White Russian-swilling hippy is a testament to the great critic Andrew Sarris' claim that "the throwaway pictures often become the enduring classics." So many memeable moments; so many good jokes. The Dude, while charming, is a pathetic figure; we love the idea of him more than we love him. But we all adore the film, right?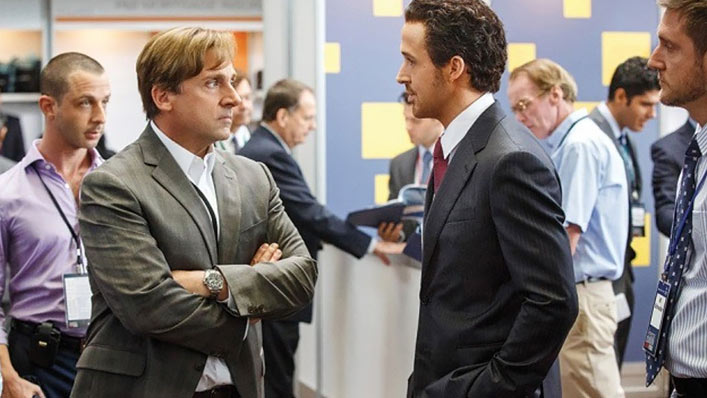 The core challenge in Adam McKay's playful film about Wall Street sharks (who saw the GFC coming and conspired to profit from it) is how to make a dry subject broadly accessible. The writer/director's everything-and-the-kitchen-sink approach deploys narration, fourth wall breaking and endless analogies, including the following sage words from Steve Carrell: "So mortgage bonds are dog shit wrapped in cat shit?" It's structurally messy, but it works.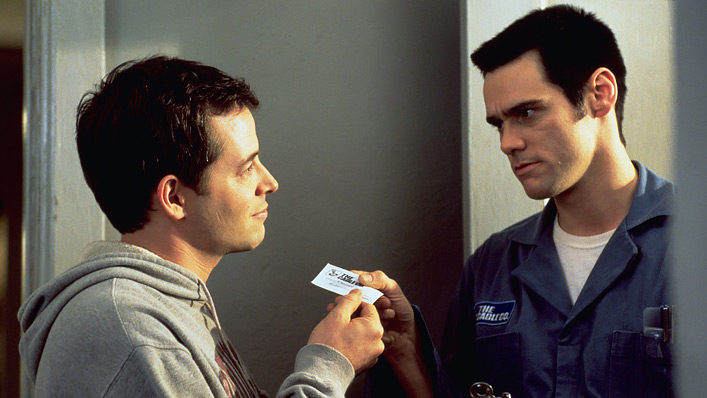 A black comedy; an absurd psychological thriller; an extreme drama about doomed friendship. Also a commentary on mindless idiot box entertainment—American style—that doesn't quite sit right. A characteristically in-your-face Jim Carrey, high on the fumes of his meteoric rise in the 90s, arrives on Mathew Brockerick's doorstep, setting him up with illegal cable and successfully integrating himself into the poor sod's suddenly traumatic life. The comedy is outrageously tense: can't watch, can't look away.
Refusing to accept that her elderly father is on the way out, director Kirsten Johnson decides to celebrate his life by killing him off in various ways—from a falling air conditioner to bleeding out on the street. Working on the premise that part of the titular, loveable 84-year-old has already left the building, Johnson uses the personal documentary genre (i.e. Shirkers, Stories We Tell) to construct a Buñuelian outlook, in which the real world is a form of purgatory; a waiting room before the inevitable. It's weirdly tender and sweet.
The total absence of talent in Tommy Wiseau—the man who made the legendarily awful The Room—is the source of much humour in this sort-of biopic, sort-of behind-the-scenes commentary on Hollywood, with James Franco playing the flaky filmmaker (and also directing). Franco reminds us that idiots and independent thinkers are not mutually exclusive terms.
Gary Gray's 1995 stoner classic is audacious in its nothingness, built around two characters—Craig (Ice Cube) and Smokey (Chris Tucker)—who sit on a porch, and sit on a porch some more. The director evokes a powerful sense of place, imbuing laid-back comedy with a strong community feeling. The film is in no hurry whatsoever, slowing the pace of life down to a very chill ebb and flow.
Yet another contemporary take on Cyrano de Bergerac, writer/director Alice Wu finds a fresh queer perspective in the story of a brainiac student (Leah Lewis) who writes love letters for a jock (Daniel Diemer) with wit and heart. Amiable and well paced, it's the sort of film that comes across as effortless—only because the filmmaker made so many good decisions in the writing and directing. Modest but elevated.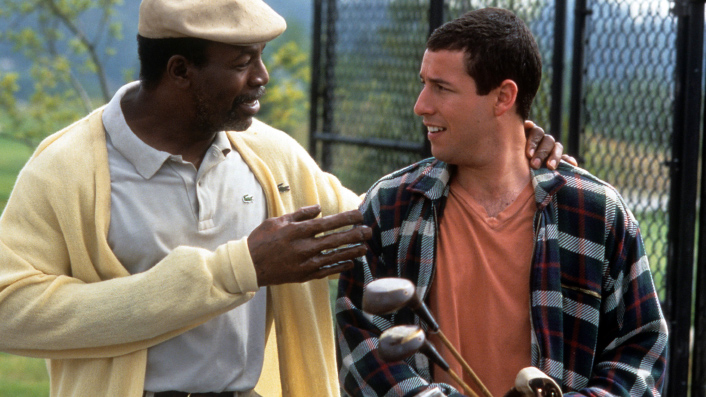 The pretentiousness of golf collides with the dunderheadedness of Adam Sandler, in a comedy about the pain of watching somebody being naturally very good at something that others have to work hard for. Happy Gilmore is smarter than its given credit for—with something to say about snobbery and class divide.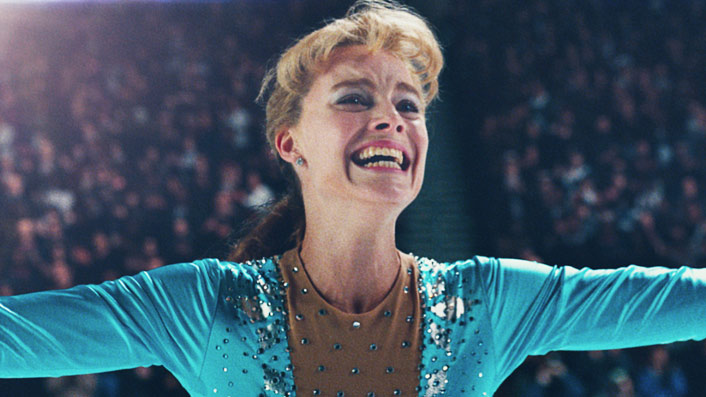 Margot Robbie's celebrity-shedding performance is the centre of this real-or-not? biopic about disgraced figure skater Tonya Harding (Robbie). Director Craig Gillespie questions who is to blame for the knee-capping incident for which the athlete is best remembered, taking a fourth-wall-breaking approach that crackles and fizzes. The film's most compelling themes run in contrasts: humour and sadness, reality and artifice.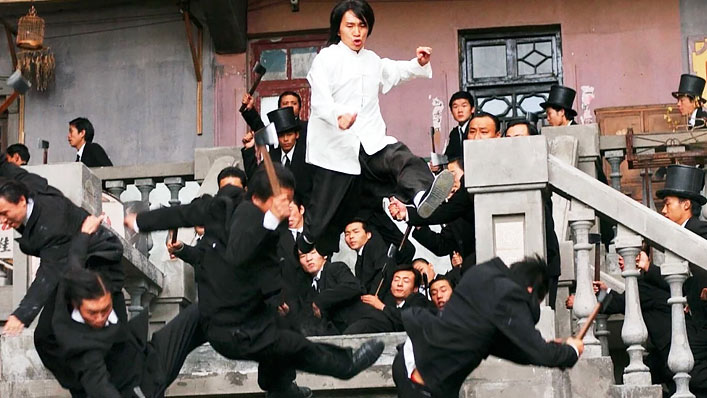 I am far from the first critic to liken Stephen Chow's visually zany chopsocky period movie to a live-action Looney Tunes cartoon, but sometimes the collective wisdom gets it right. Chow (also the writer and director) plays a blunderous small-time con artist who, in a rural slum in China in the 1940s, becomes embroiled in an epic brouhaha between the murderous 'Axe Gang' and a trio of genuine kung fu masters. The story is fine; the execution is delightful.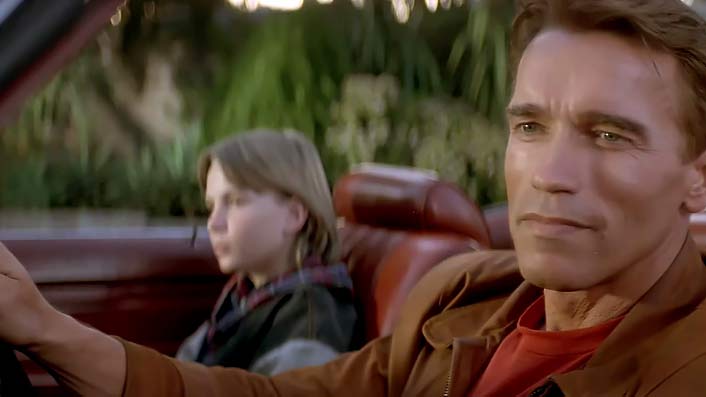 While driving a convertible with no hands (naturally) Arnold Schwarzenegger fires a bullet at an assailant. This inadvertently causes an ice cream cone to kill a man by flying into the back of his head. "Iced that guy," says Arnie, "to cone a phrase." Best or worst one-liner ever? Last Action Hero is nothing if not self-conscious. The film—about an 11-year-old kid who enters an alternate universe—is half-hearted as a satire but trashily enjoyable.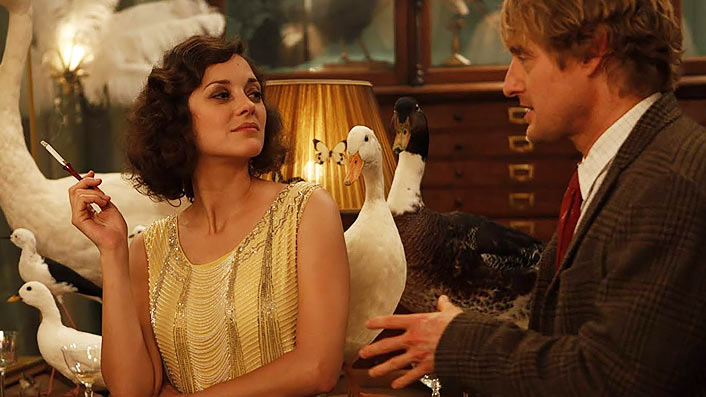 Woody Allen's enchanting rumination on art, romance and history follows a well-off writer (Owen Wilson) who is transported back in time to the 1920s while strolling the streets of Paris. Soon he meets the likes of Ernest Hemingway and F Scott Fitzgerald and falls in love with Picasso's mistress (Marion Cotillard). Midnight in Paris contemplates the foggy charms of nostalgia, finding a fun and fresh perspective on romanticizing the past.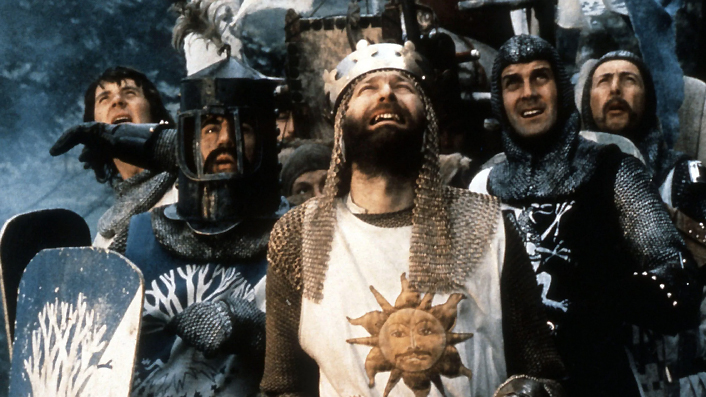 British comedy troupe Monty Python had a great knack for merging realities, crafting jokes sort of from this world and sort of not. Instead of riding a horse, for instance, Arthur (Graham Chapman) mimes riding one while a man behind him simulates the noise of horse hooves. The joke makes no sense but it doesn't have to. The film's structure is patchy and sketch-like, though we wouldn't have it any other way given the jokes flow thick and fast.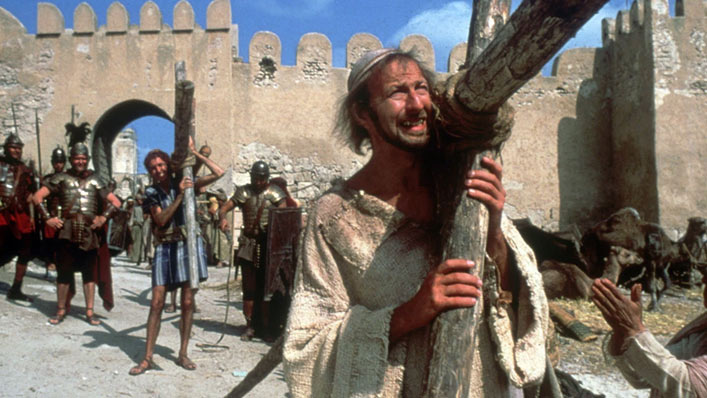 He's not a messiah, he's a very naughty boy! Monty Python's beloved satire on western religion observes history and legend from a just-to-the-side perspective, with a protagonist (Graham Chapman) who was born in the stable next door to Jesus. What could have been an exhausting single joke comedy is padded out into a consistently entertaining (at times riotously so) film full of mirth, all the way till the final rib-tickling musical number.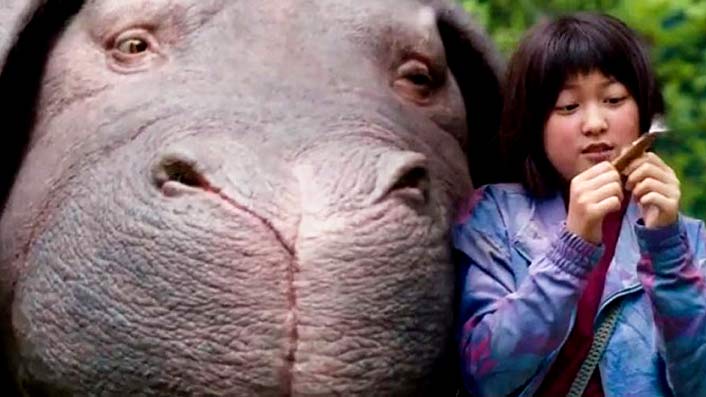 Tilda Swinton plays the Willy Wonka-esque CEO of a company that produces a not-so-sweet product: giant genetically engineered pigs to carve up and sell worldwide. Chaos ensues when a young girl (Seo-Hyun Ahn) puts up a fight to save the titular character's bacon. There's Spielbergian largesse in Bong Joon Ho's brisk direction, but he goes places Spielberg wouldn't—with prickly messages about anti-meat consumption and corporate malfeasance.
The beloved marmalade addict became an allegorical stand-in for outsiders in general and refugees in particular in 2014's Paddington and its even better sequel. The protagonist is embroiled in a crime caper involving a highly valuable pop-up book and Hugh Grant as an irresistibly hammy villain. Director Paul King's visual approach is informed by great films of the silent era, such as Charlie Chaplin's Modern Times.
Jack Black's characteristically boisterous performance as a heavy metal guitarist who becomes a substitute music teacher, leading a bunch of lovable pipsqueaks to a battle of the bands competition, fits this film so well he gives the impression of having shaped the entire thing in his image. The story is archetypal but the energy of the cast is infectious, writer/director Richard Linklater's earnest approach matching head with heart—while rocking out.
The titular character's dialogue-free movie spin-off sends Shaun and co to the big city, on a mission to find and return their amnesia-afflicted farmer. Evoking the craftsmanship of great silent era comedies, in addition to stylistic and thematic inspirations ranging from Jacques Tati to Luis Buñuel, co-directors Mark Burton and Richard Starzak construct an utterly delightful work of art: spirited, lively, inventive, humane.
Shot on a shoestring budget over a couple of weeks, Spike Lee's film about a polyamorous woman with three lovers is regarded as a breakthrough in depictions of African Americans (focusing on urbanites, intellectuals and deep thinkers) as well as in the American indie movement more broadly. Lee dabbles with different styles, including fourth wall-breaking and documentary techniques, in an affecting early work that has the tactile feel and decorum-breaking chutzpah of a young iconoclast.
There's a dangerous energy in Greg Mottola's potty-mouthed coming-of-age film, which gets away with a lot in the name of characterization. Seth (Jonah Hill) and Evan (Michael Cera) talk trash, go to the parties and get wasted, the film balancing earnestness and obscenity in surprisingly effective ways. Plus there's McLoven. Long live McLoven.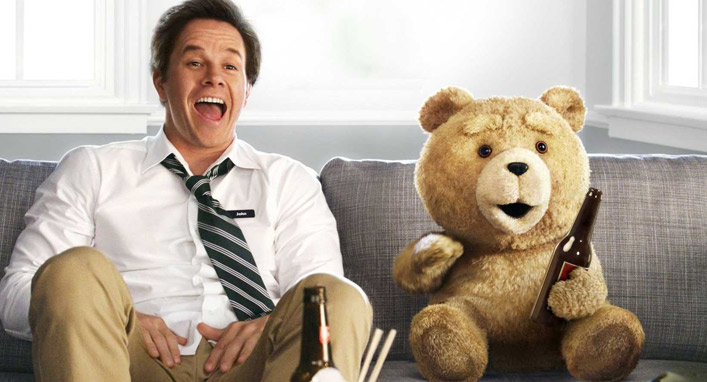 Ted (2012)
Uproarious non-PC comedy is par for the course for enfant terrible Seth MacFarlane, summoning to life a lewd bong-smoking teddy bear who is besties with Mark Wahlberg. The film's subtext (yes, it has one) plays out like a reverse Toy Story: instead of saying goodbye to aspects of childhood, formative experiences transmogrify into forces that stunt a person's growth as an adult. It's highly entertaining, filthy, facetious.
There's daffy inventions a-plenty—both in the content of the film and its form—in this delightful stop-motion from the brilliant kooks at Aardman Animations. Combining painstaking aesthetic with a midnight movie premise, lovable old Wallace accidentally creates a massive mutant rabbit that terrorizes the town—just in time for its annual giant vegetable competition.
---
UPDATES
On 7 October 2020, five titles were added and removed from his page to reflect changes to the Netflix catalogue. Reviews no longer available on this page (for Beetlejuice, The Blues Brothers, Hey Arnold: The Movie, Hot Fuzz and Up in the Air) can be found here.
On 15 April 2021, eight titles were added and removed from his page to reflect changes to the Netflix catalogue. Reviews no longer available on this page (for Baby Driver, Birdman, BlacKkKlansman, The Breakfast Club, Escape from the 'Liberty' Cinema, Ferris Bueller's Day Off, Lock, Stock and Two Smoking Barrels, Sorry to Bother You ) can be found here.