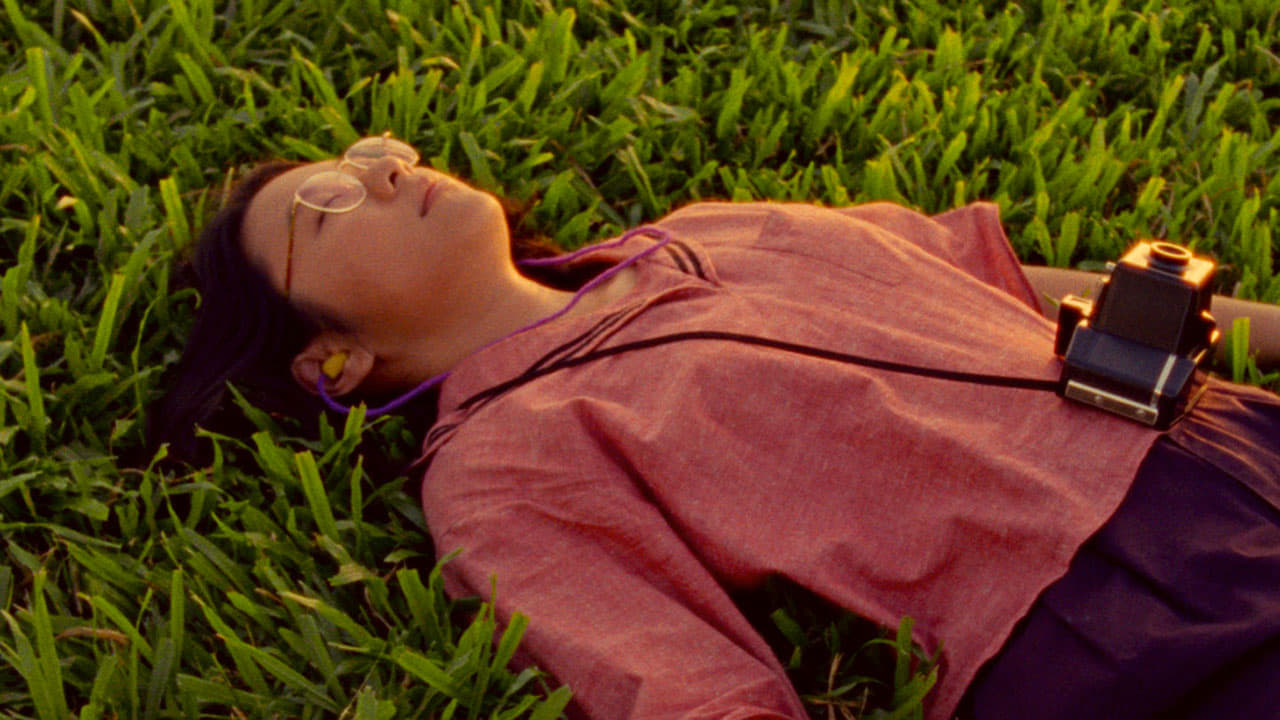 The 25 best teen movies on Netflix Australia

---
We present you with this shortlist of the top teen films Netflix has to offer: everything from old classics to hidden gems, animation, and even a documentary. If you want to get more into coming-of-age cinema, this is a great place to start, and our criteria is simple: it's got to be about a teenager. That's it!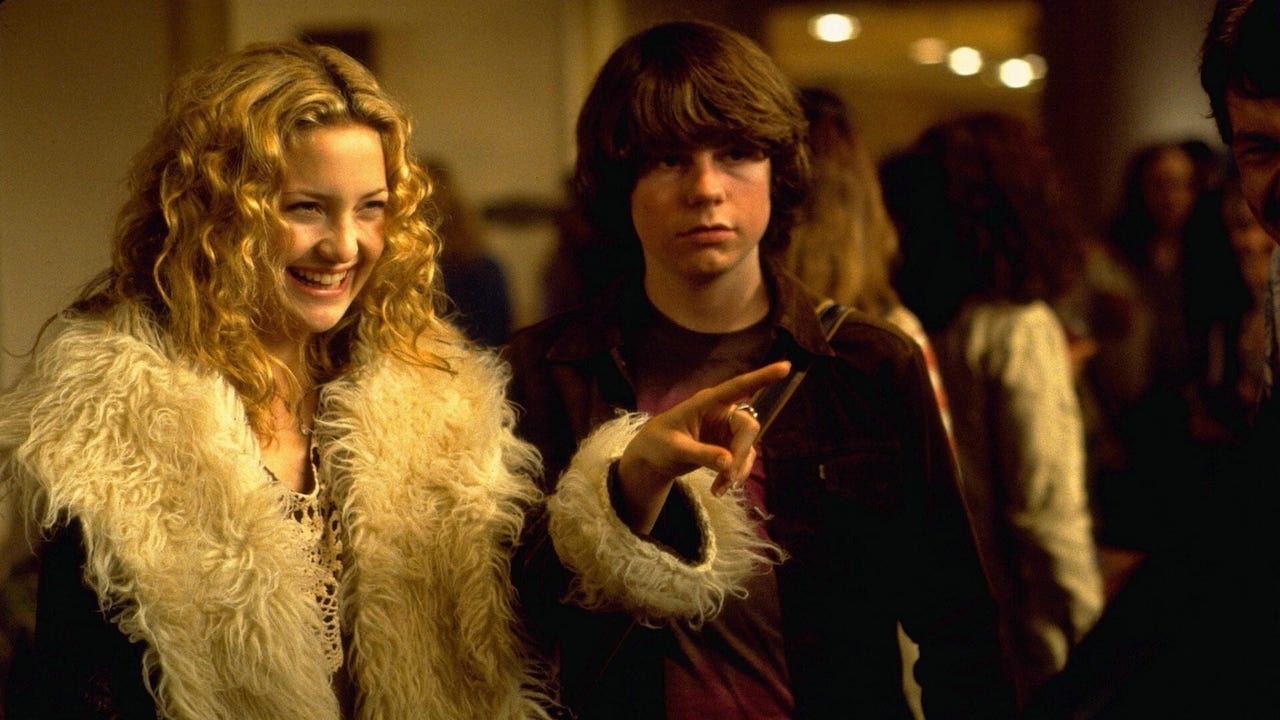 Watch on Netflix
Set in 1973, 15-year-old William Miller gets the opportunity of a lifetime when he is assigned by Rolling Stone magazine to follow fictional rock band Stillwater. Meeting the girls who definitely aren't groupies and learning about life and the power of music along the way, this film has the uncanny ability to make you feel as if you're 15 and discovering music for the first time all over again.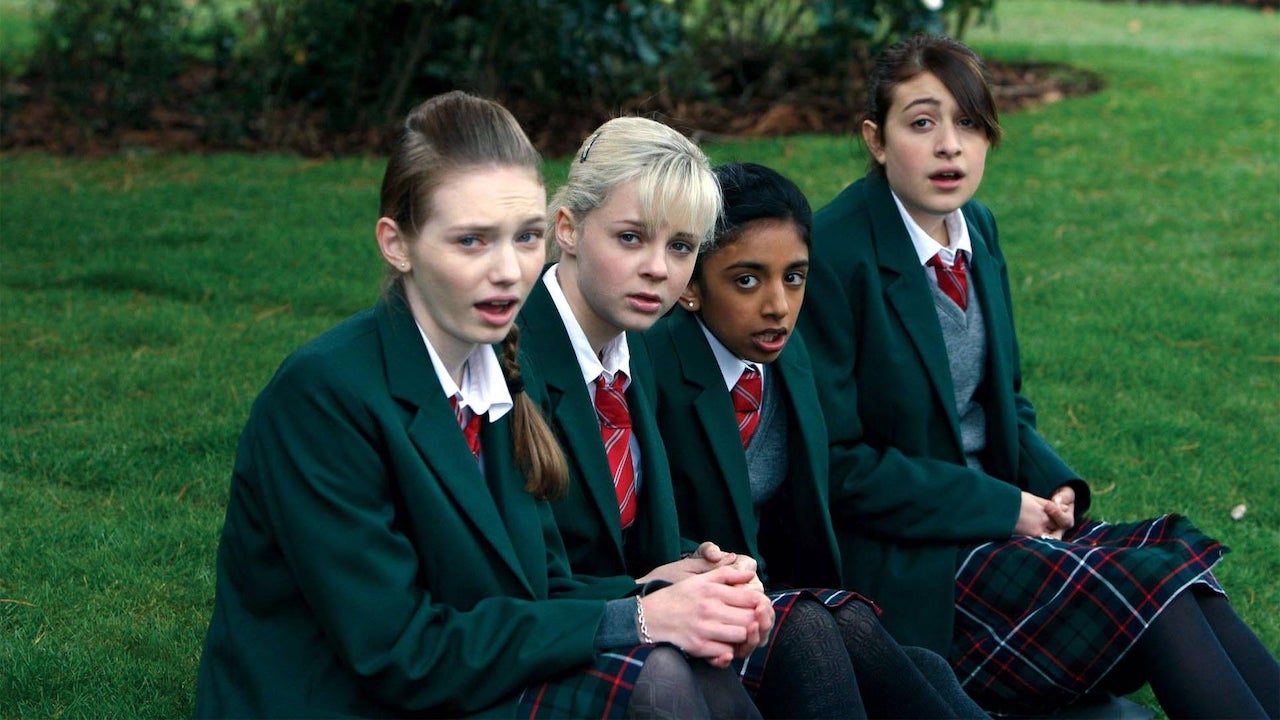 Watch on Netflix
The ups and downs of being a teenager are captured by the outrageous Georgia and her three best friends in the lead up to her 15th birthday. Featuring an olive costume, Cheeto-puff legs, a kissing tutor, and Aaron Taylor-Johnson's bright blue eyes, this film is incredibly awkward, quirky, loveable, and quotable.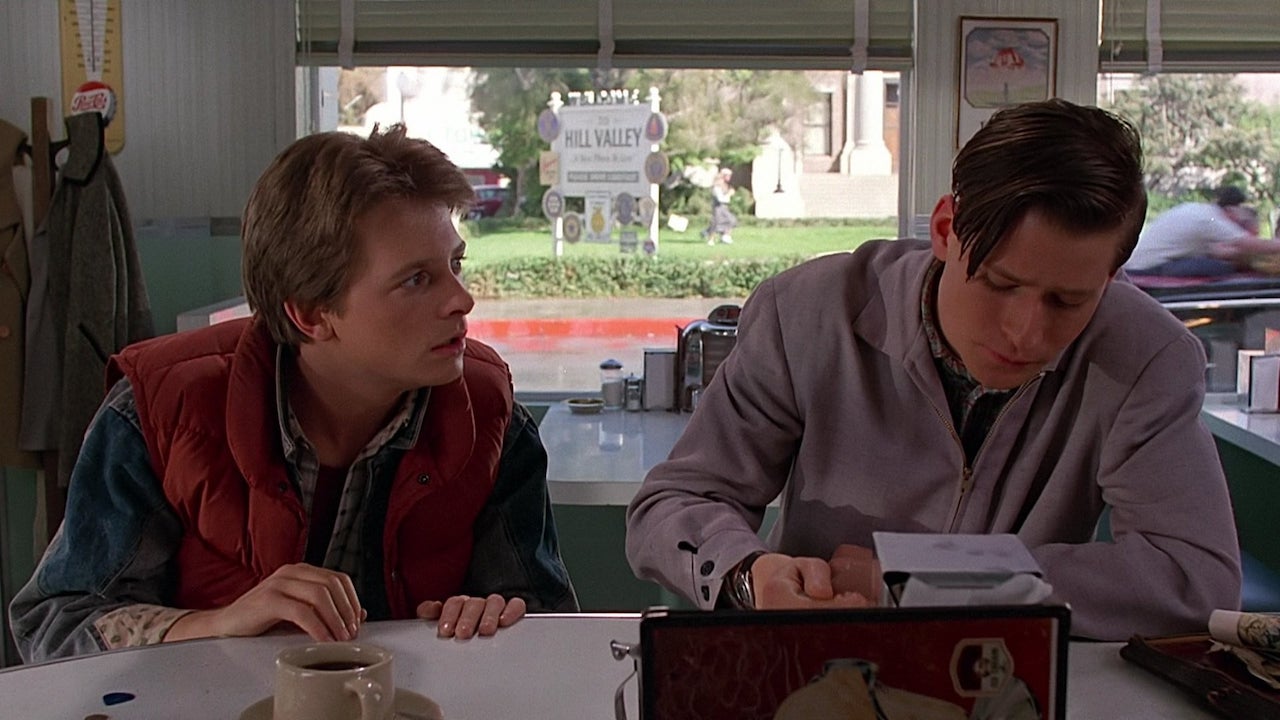 Watch on Netflix
With the help of a time-travelling DeLorean, Back to the Future is a coming-of-age double whammy: not only for our hero, Marty McFly, who travels back in time 30 years, but for his high school aged parents too, whom Marty must help fall in love by prom night.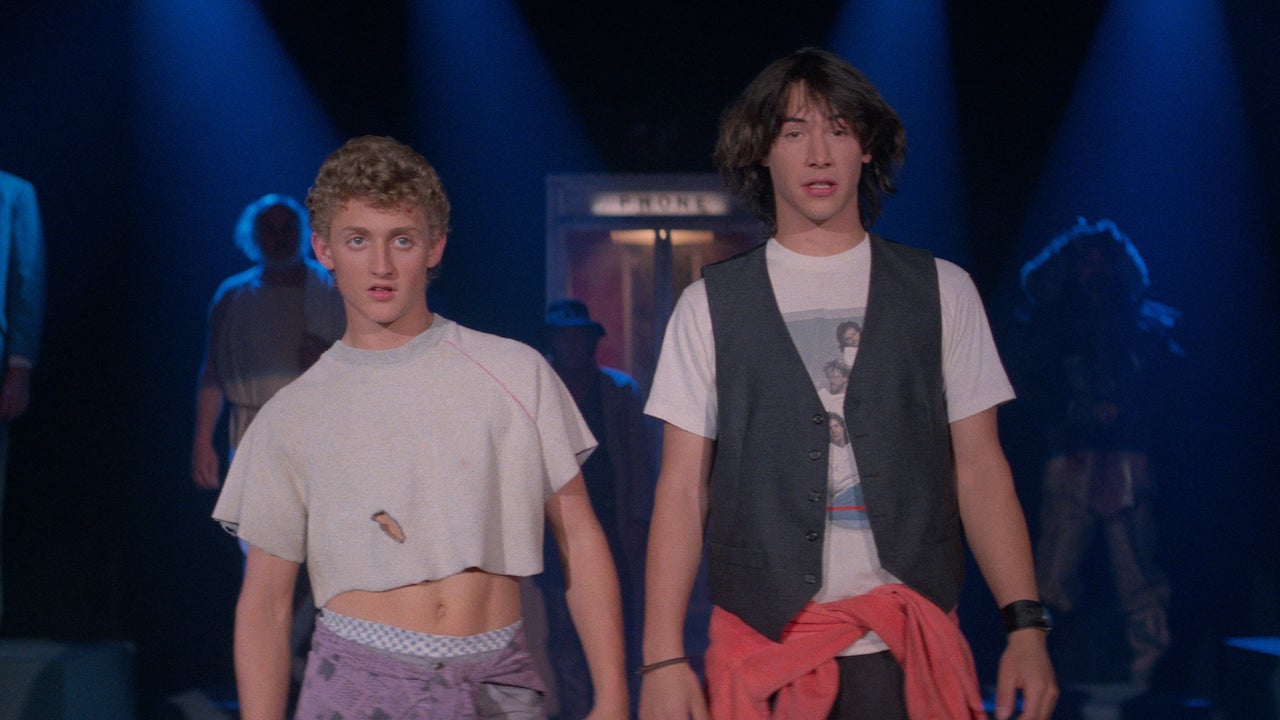 Watch on Netflix
Another film which includes time-travel, Alex Winter and Keanu Reeves star as Bill and Ted, two slacker teenagers who use a time-machine inside a phone booth to help out with their history assignment. Bill and Ted are totally endearing, but also teach us the most important lesson of all: to be excellent to each other. Party on, dudes!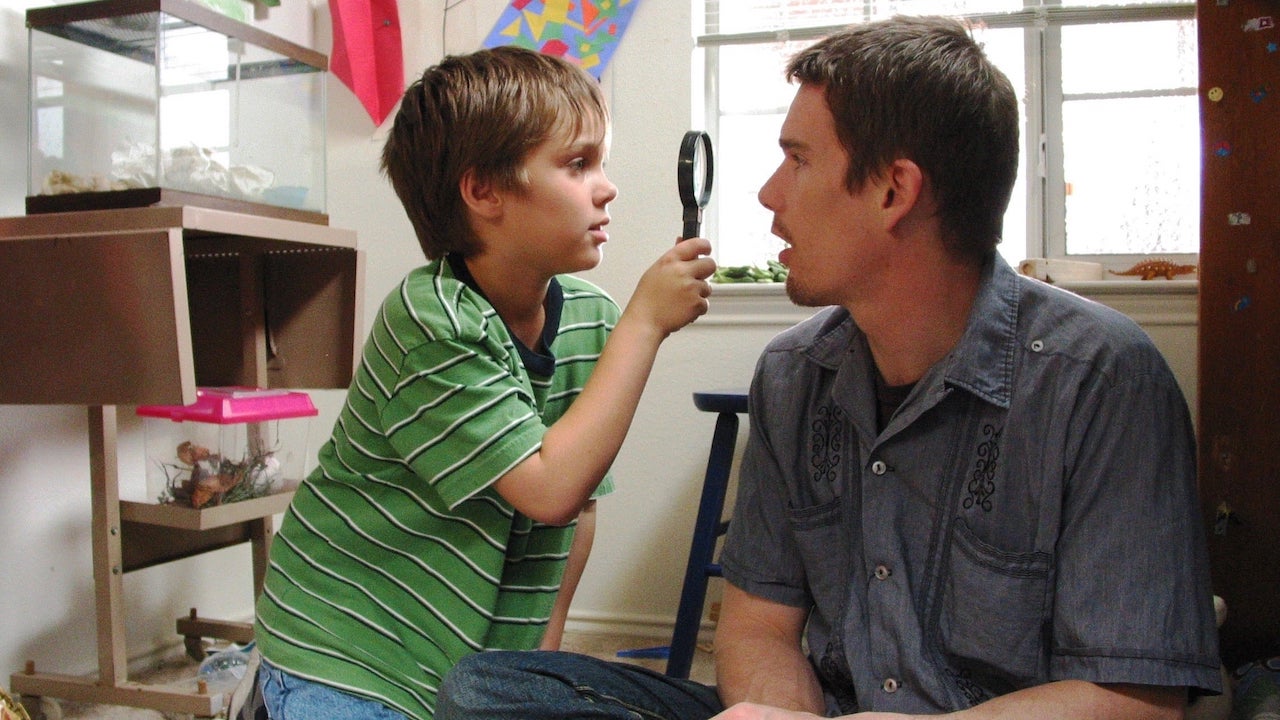 Watch on Netflix
Filmed with the same cast over 12 years, Boyhood charts the life of Mason Junior, as he navigates adolescence alongside his parents' divorce, meeting step-parents, and his own first love. Due to the longevity of its filming process, Boyhood is a brilliant example of life moving pretty fast as Ferris Bueller would say: an examination of what shapes a young boy's life.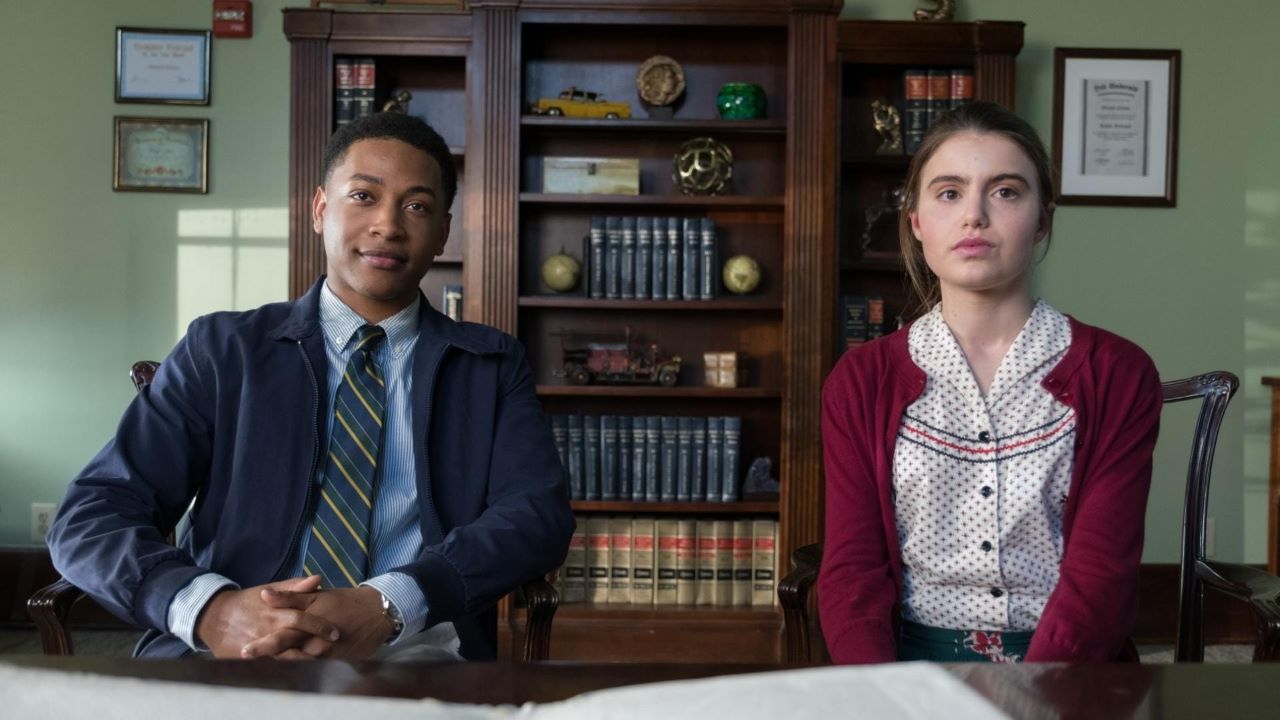 Watch on Netflix
Finally, a teen film about teens who don't party! This is a hidden gem that is well worth your attention. Two high-achieving students must put aside their rivalry and join forces to work as a team at the upcoming debate tournament. What results is a film full of so much heart and a punch-in-the-gut "all is lost" moment, which re-examines class, race, expectations, and what success looks like.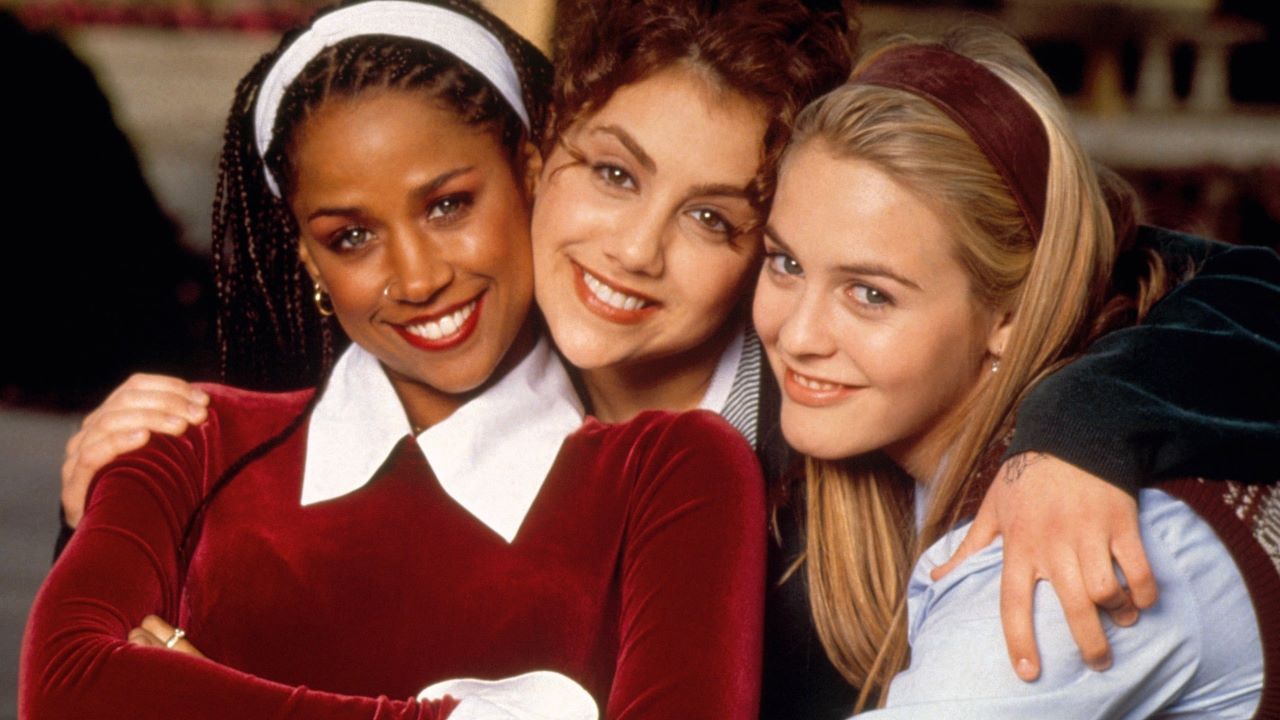 Watch on Netflix
A modern adaptation of the Jane Austen novel Emma, Amy Heckerling's 90s Californian heroine Cher has inspired a generation of girls in style and bimbo optimism. She also literally revived the teen film genre, which up until Clueless was almost a dying breed.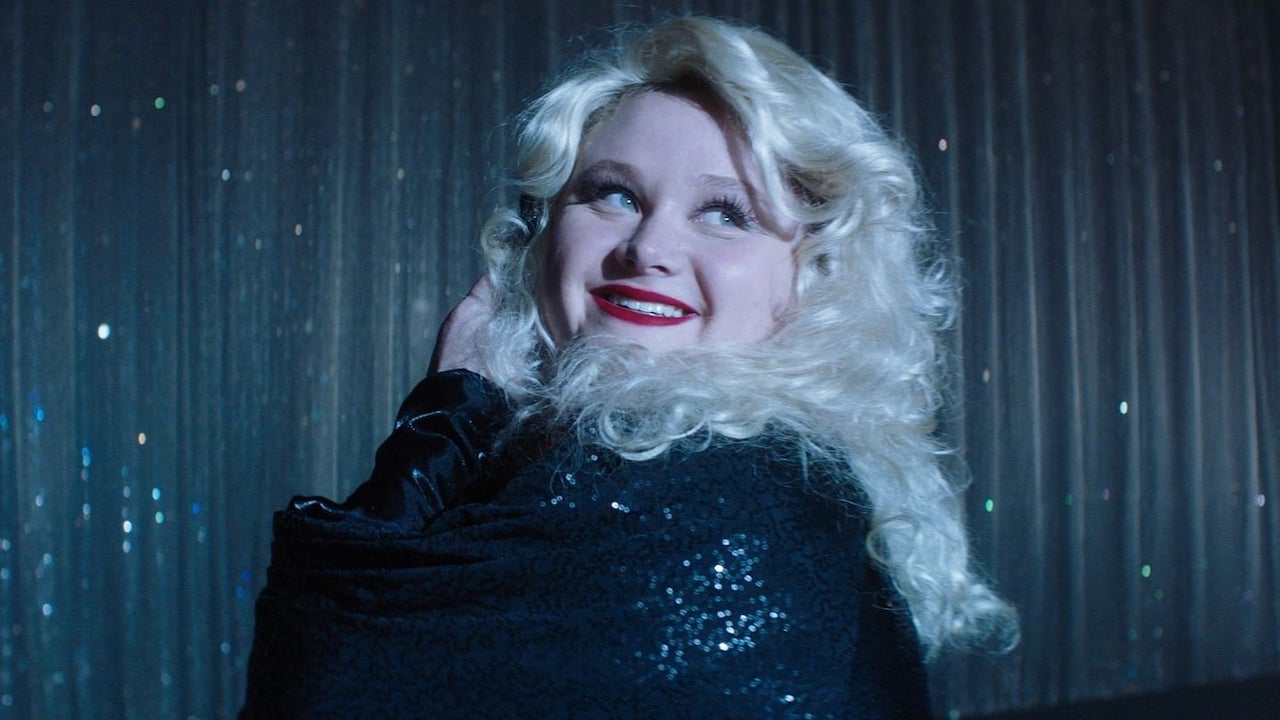 Watch on Netflix
Based on the novel by Julie Murphy, Dumplin' stars Australian actress Danielle Macdonald as Willodean Dixon, a plus-sized Texan teenager who enters a beauty pageant run by her former beauty queen mother, played by Jennifer Aniston. With the spirit of Dolly Parton to help inspire her, this is a heart-warming film about friendship and being yourself that wonderfully balances humour and heart.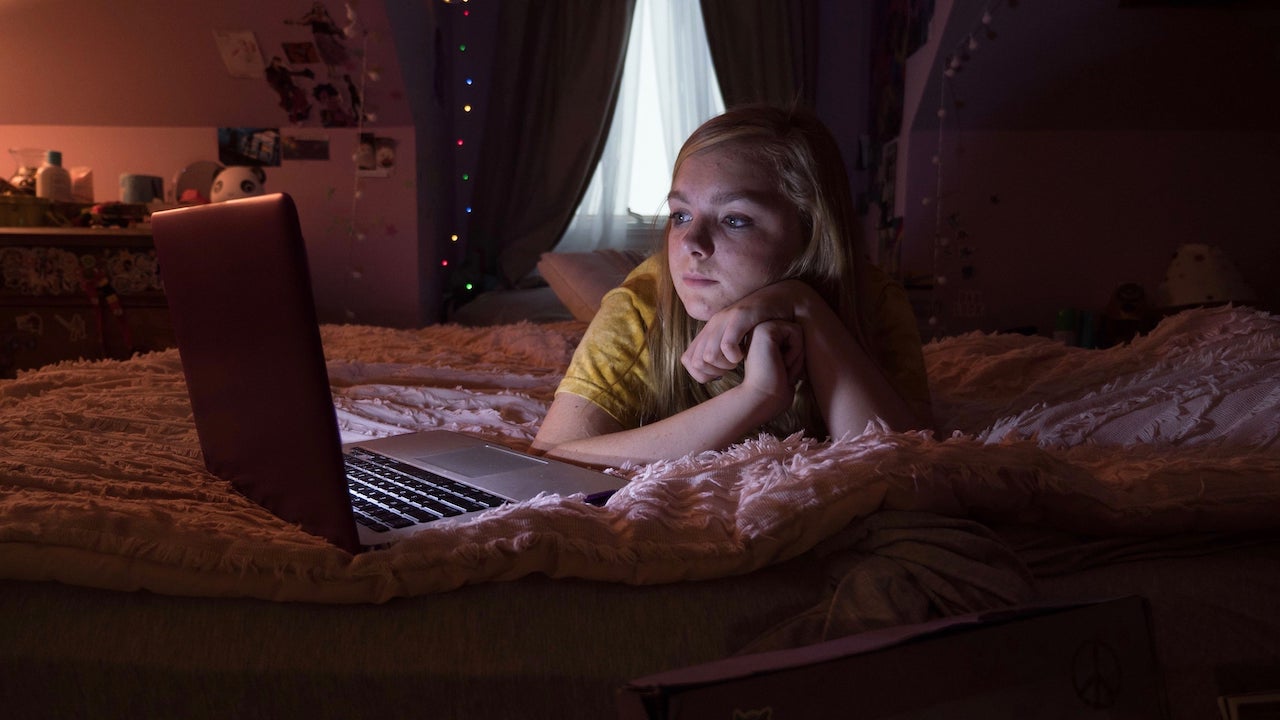 Watch on Netflix
Written and directed by comedian Bo Burnham, Eighth Grade is excruciatingly real in its depiction of anxiety, loneliness, and self-confidence all while growing up with the internet in one's most awkward and unknowable years.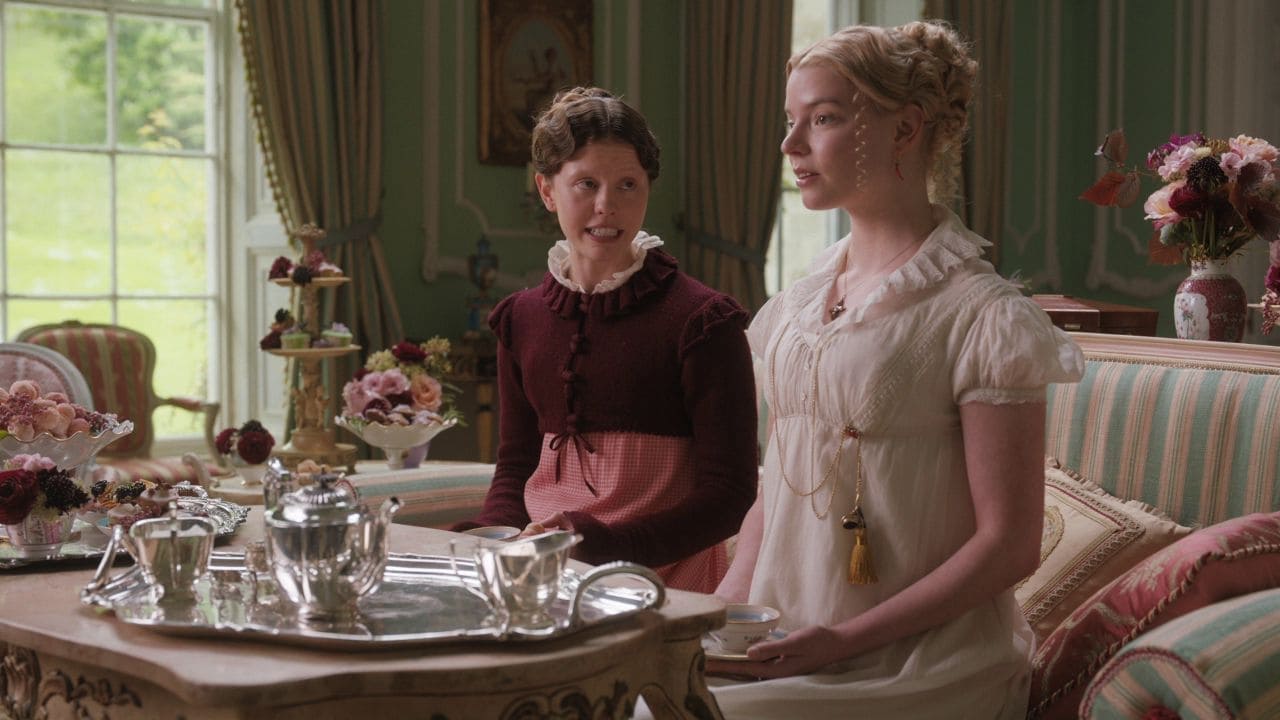 Watch on Netflix
Directed by Autumn de Wilde, this version of Emma. is about the delights of a frivolous young mind who believes herself to be wiser about the world than she actually is—which is such a teenager thing to do. Full of a confectionary of bright colours and excellent comedic timing by a tip-top cast, this film is nothing short of wonderful.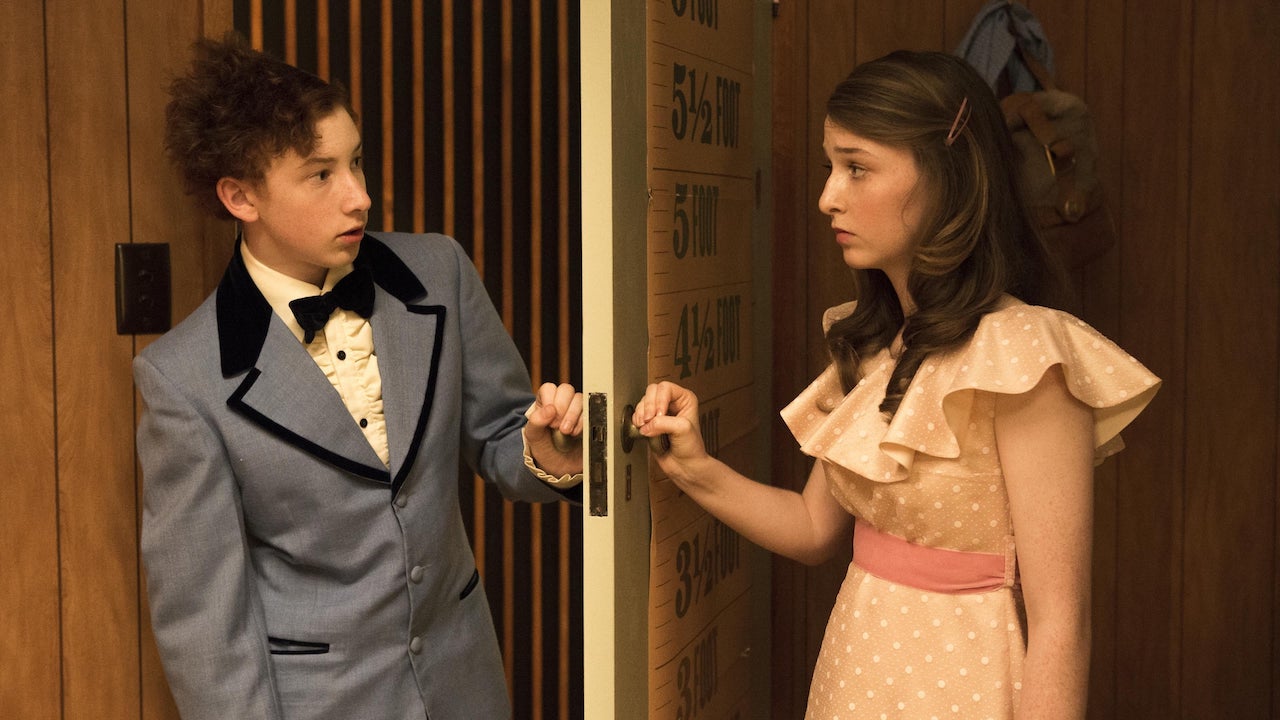 Watch on Netflix
When her parents try to throw her a birthday party, shy Greta instead finds herself in a parallel reality in a film that blends 70s nostalgia with Where the Wild Things Are. This Australian feature is the perfect example of the in-between quality of coming-of-age: not yet an adult, but not yet ready to let go of childhood either.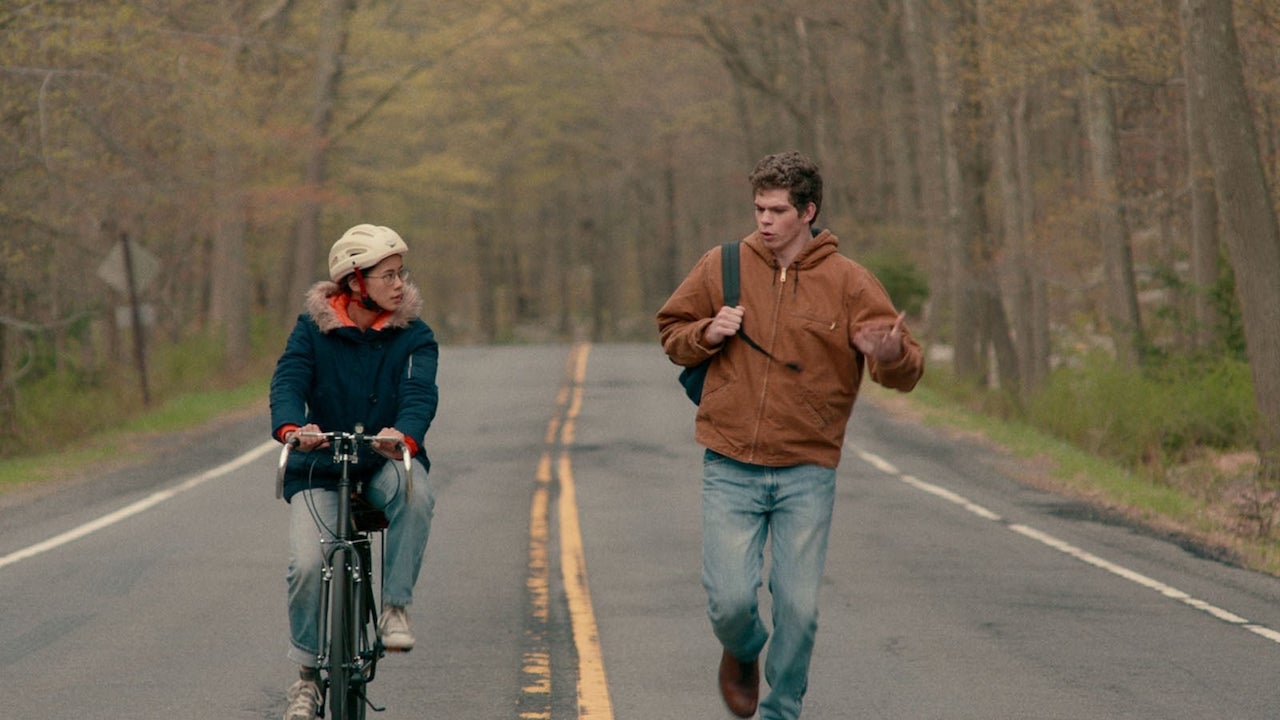 Watch on Netflix
A modern day (and gay) Cyrano, the brilliant but shy Ellie Chu helps a bumbling but adorable jock write love letters to the girl they're both in love with. Yes, this is a love story, but not only romance: the love between two friends, and we need more of that in this life.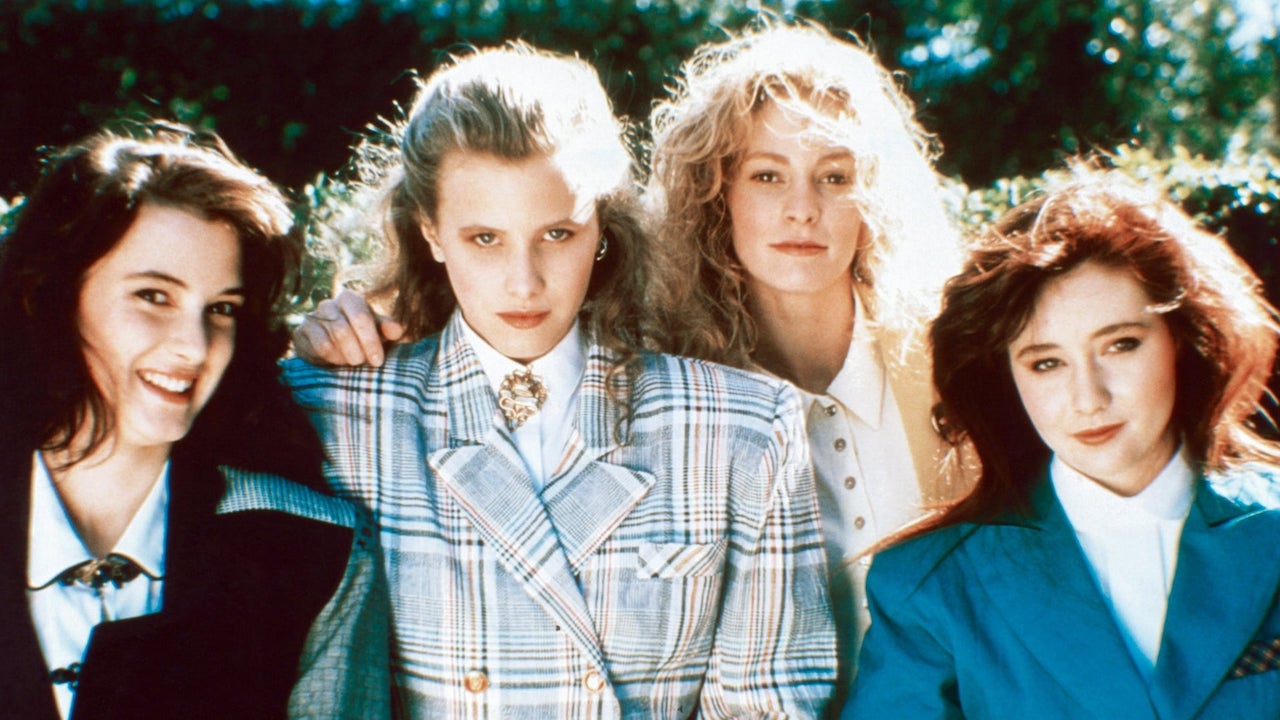 Watch on Netflix
Hell is a teenage girl and teen angst has a body count in this cynical black comedy about an anarchist and an outsider who accidentally-on-purpose start killing off the most popular kids in school. Dark but in a campy way.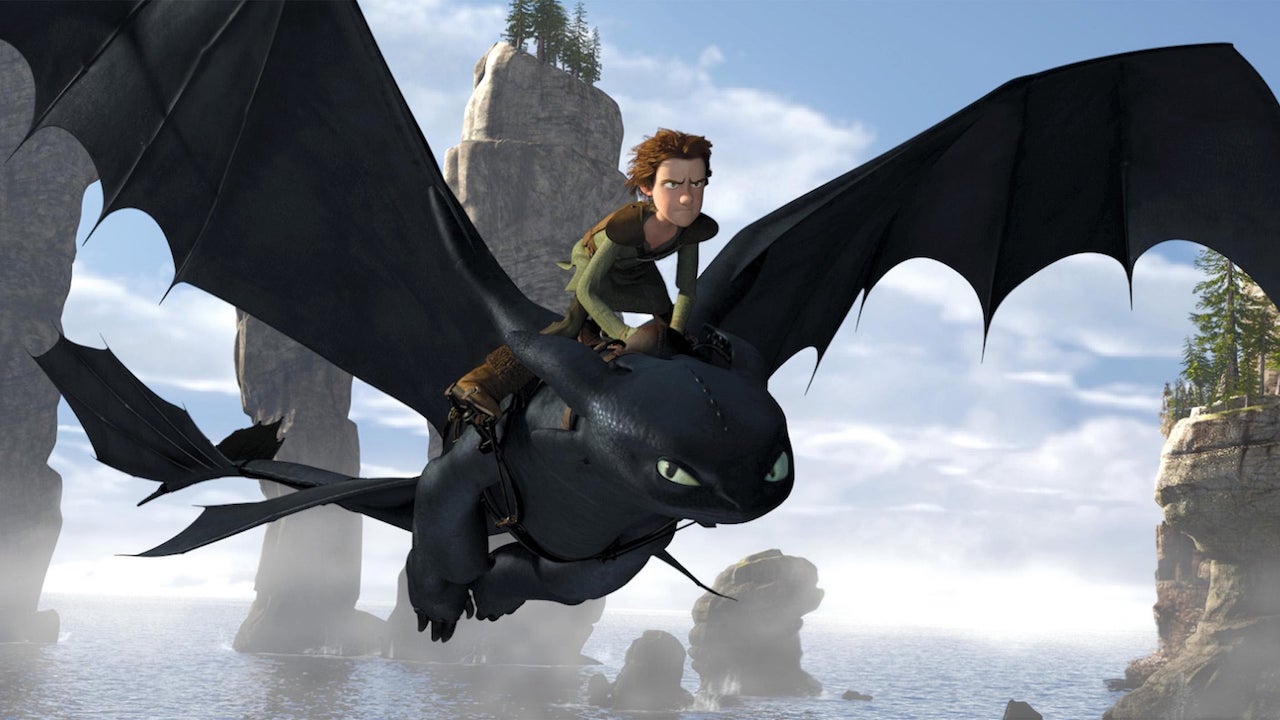 Watch on Netflix
Those who don't consider How to Train Your Dragon a teen film didn't grow up alongside and age with Hiccup, the gangly Viking who through the course of three films (all available on Netflix) goes through the ultimate hero's journey and coming-of-age; full of love, challenge, heartbreak, and reaching one's full potential.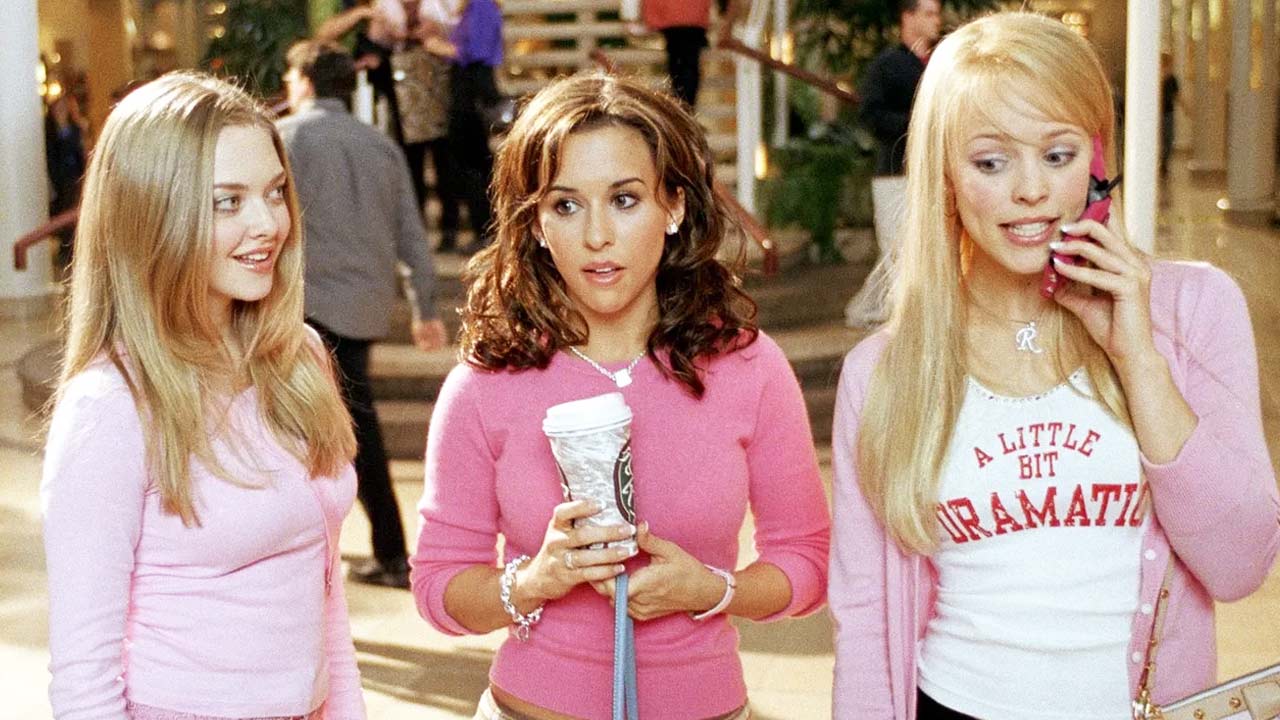 Watch on Netflix
This one goes without saying. A film which has so intensely imbedded itself into everyday pop-culture references, slang, and continues into meme territory, there is no doubt that Mean Girls was a teen cinema game-changer.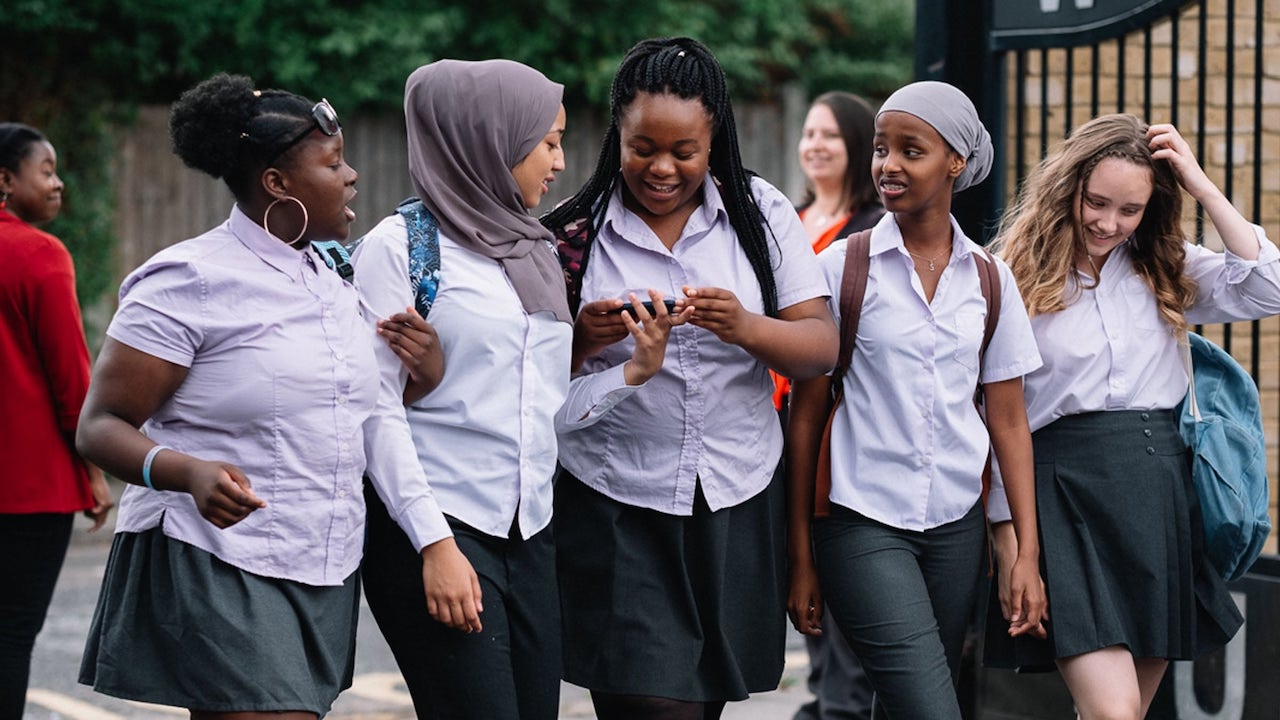 Watch on Netflix
Rocks is a film about a teenage girl who is struggling to keep her and her younger brother afloat after their mother abandons them, but it's also a powerful testament to the strength of friendship. As Rocks realises she isn't truly alone, it is these joyful scenes—of friends offering support or just hanging out, laughing and being teens—where this film absolutely shines.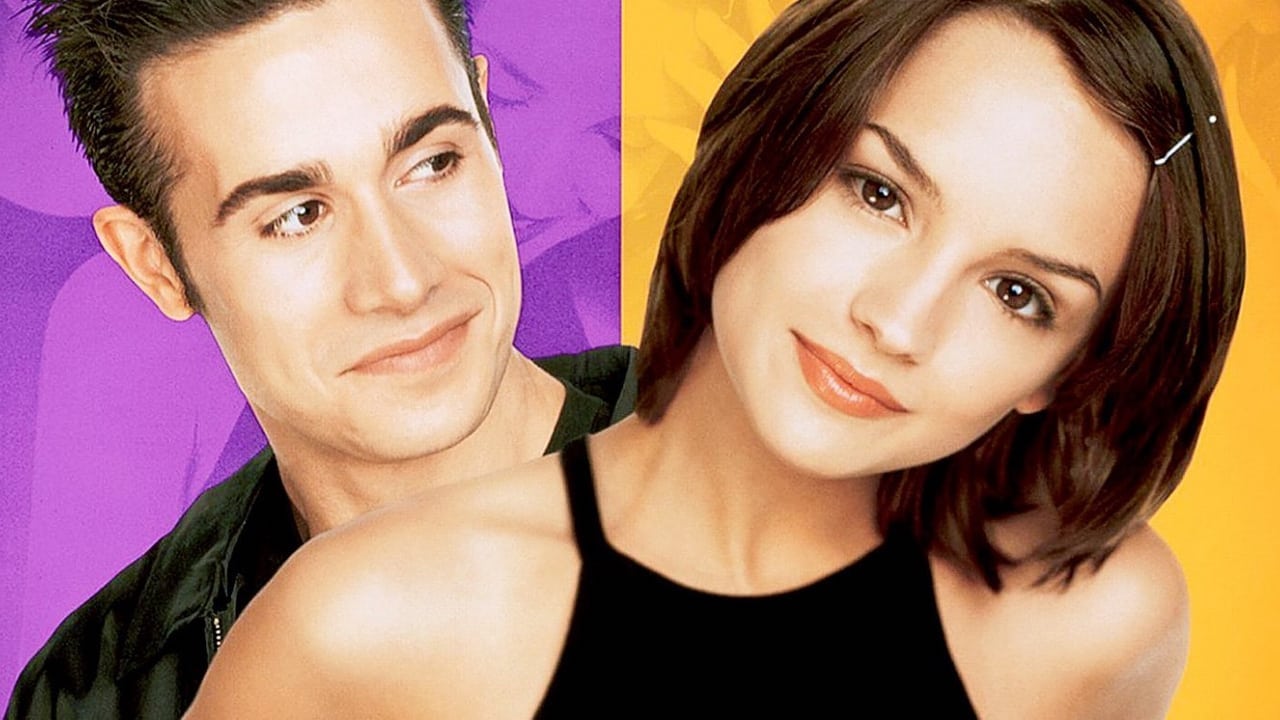 Watch on Netflix
Stacked with an iconic Y2K cast (and a baby Kieran Culkin!) She's All That is the film all other teen films since have referenced. It originated the makeover plot, the Prom King and the Art Nerd, the random fully choreographed dance sequence…He's All That may have tried but nothing will beat the original.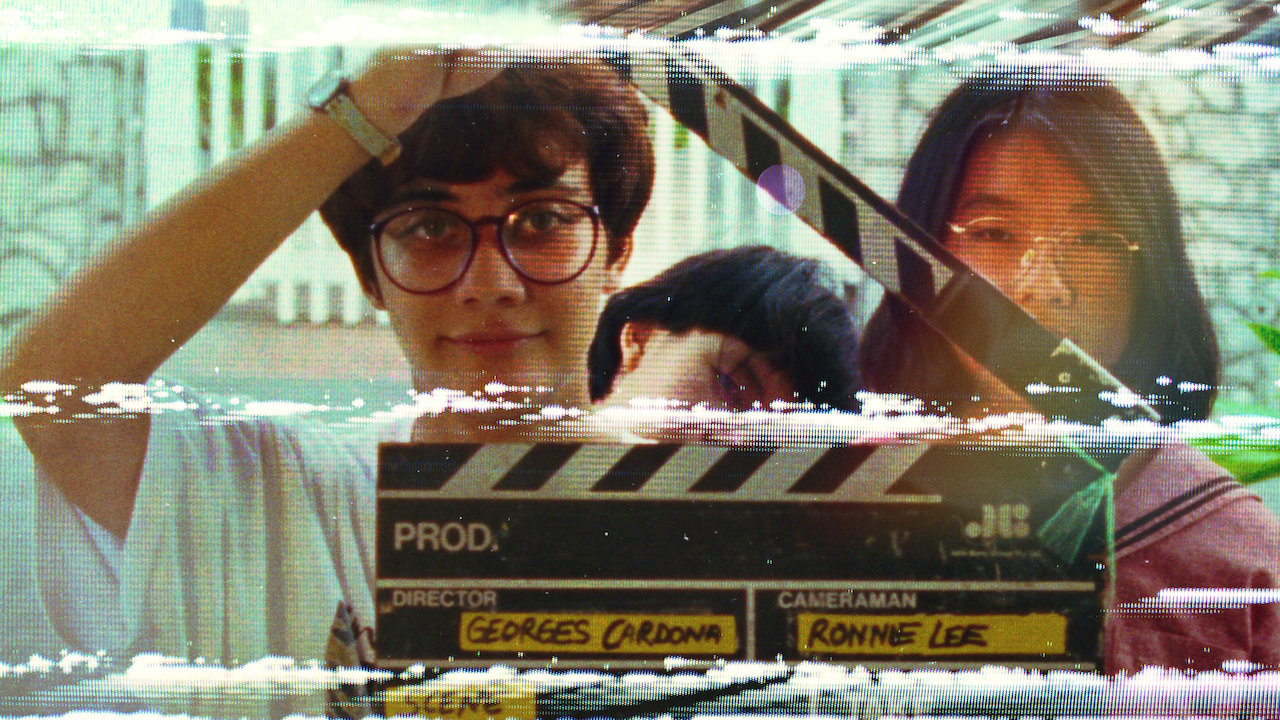 Watch on Netflix
Delving into documentary territory, this film by Sandi Tan about the lost 1992 movie she made when she was 18 in Singapore with her best friends is a stunning time capsule of teen-led passion and ambition. However, things take a turn when Tan reveals why the film has been lost forever. Men suck, it turns out: but teenagers are gutsy, are dreamers, have vision, and are so freaking cool.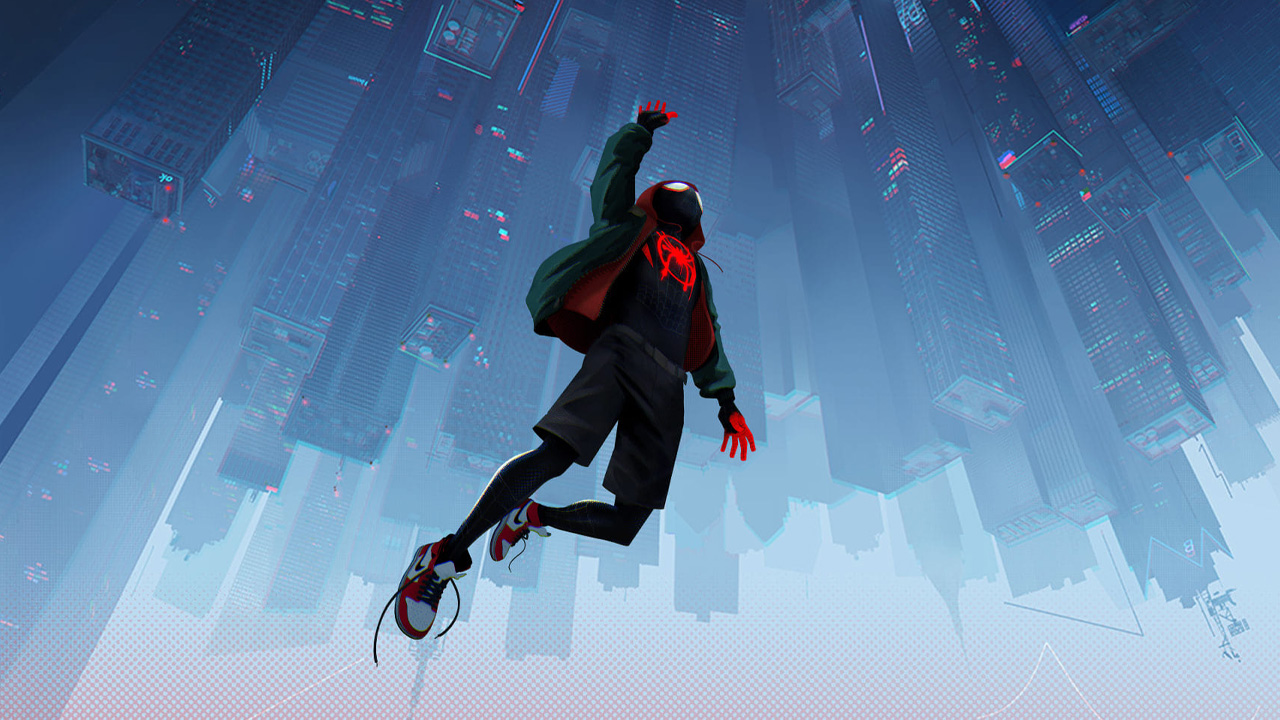 Watch on Netflix
Spider-Man is the ultimate teen superhero, juggling school, home life, and the lesson that with great power comes with great responsibility. Featuring the coolest and most stunning animated visuals, Into the Spider-Verse reveals the importance of allowing others to help you, and that anyone can wear the mask: spider bite or not, we all have power.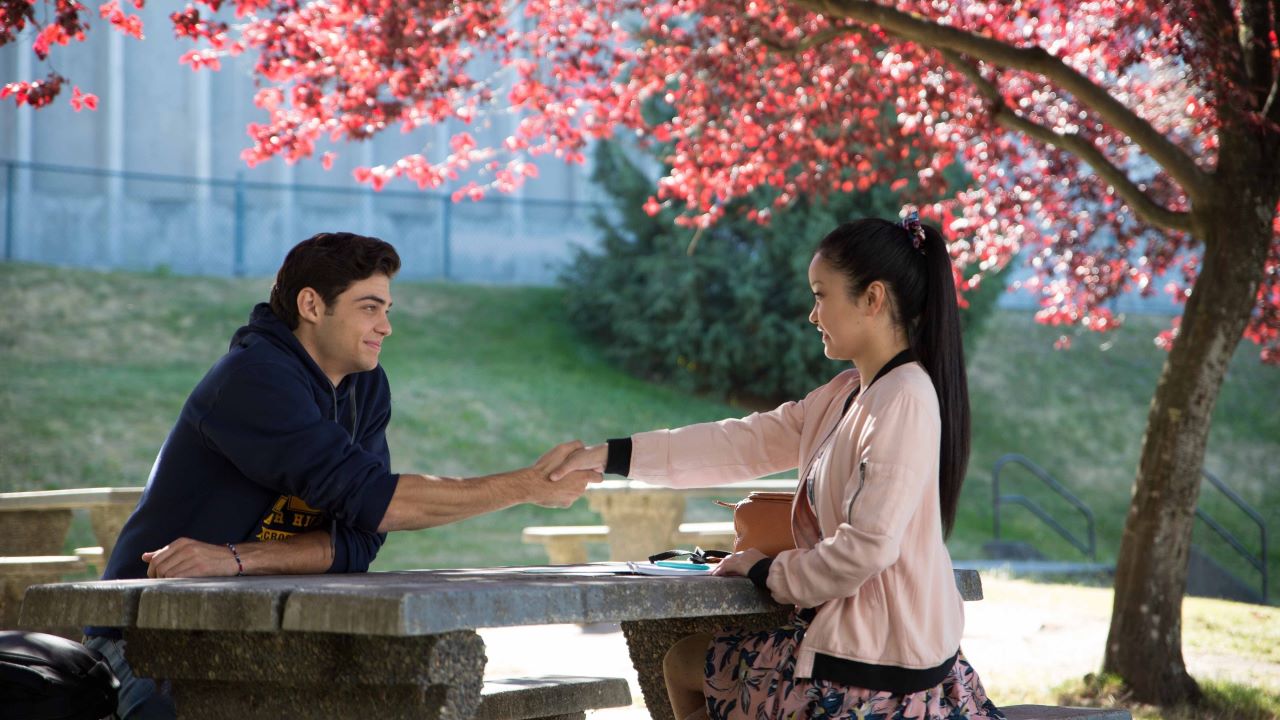 Watch on Netflix
Before To All The Boys… teen rom-coms had rarely been given the franchise treatment, but the world changed when Lara Jean Covey and Peter Kavinsky graced our screens. Oozing with charm, this series of three films is nothing short of fantasy, but nonetheless redefines who's allowed to be seen as a romantic lead with a gentle lead performance by Lana Condor.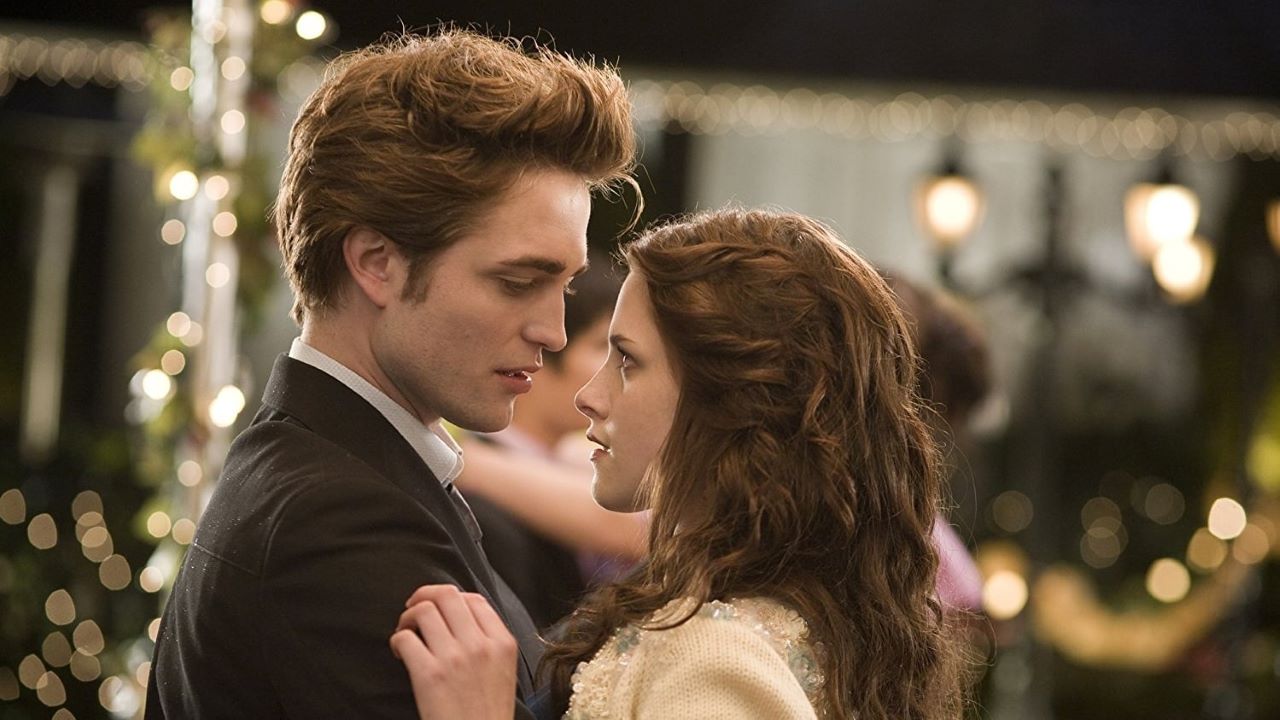 Watch on Netflix
The first entry into the Twilight Saga, directed by Catherine Hardwicke, brings an arthouse flair to the series about how when you're a teenager everything feels like life or death. It's melodramatic, "visually dynamic," and a bit like a fever dream but my goodness there is nothing like the first Twilight film. Makes you mourn what could have been were Hardwicke allowed to direct the rest of the series.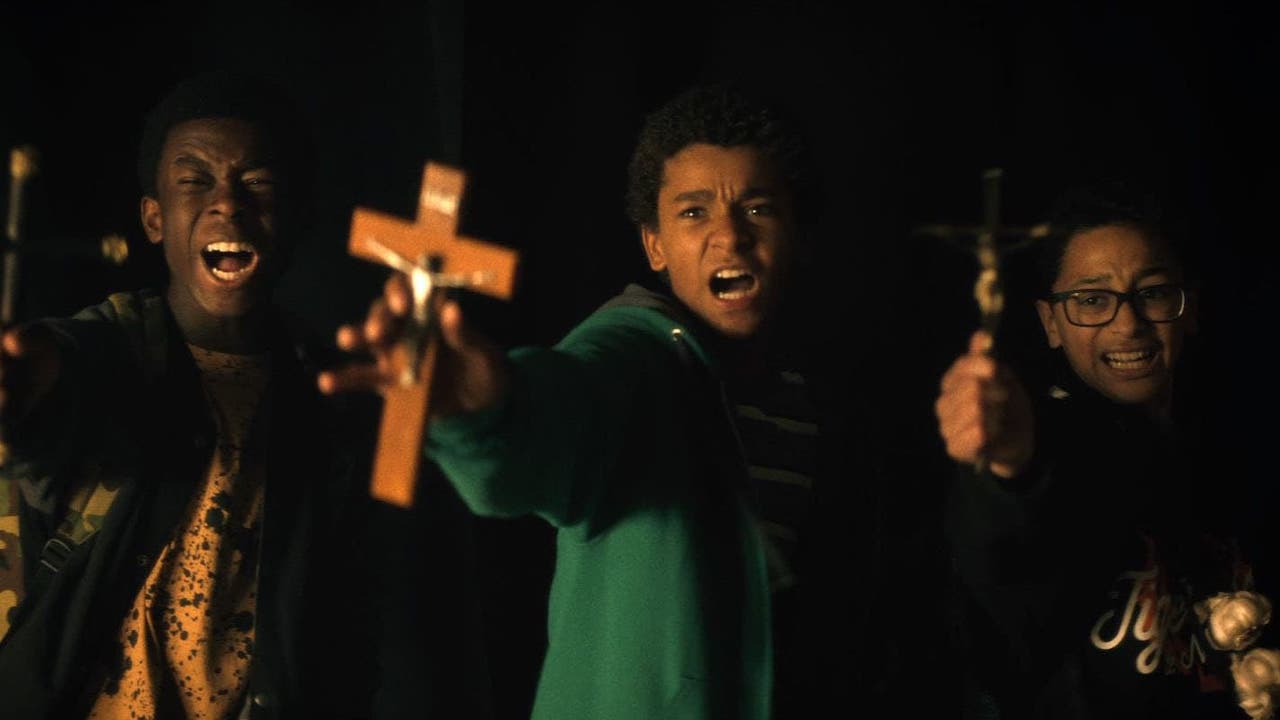 Watch on Netflix
When a group of vampires try to take over the Bronx because "nobody cares when anyone goes missing," three best friends team up to fight back with a vengeance. Fun, action packed, and yes, more vampires after your Twilight sesh.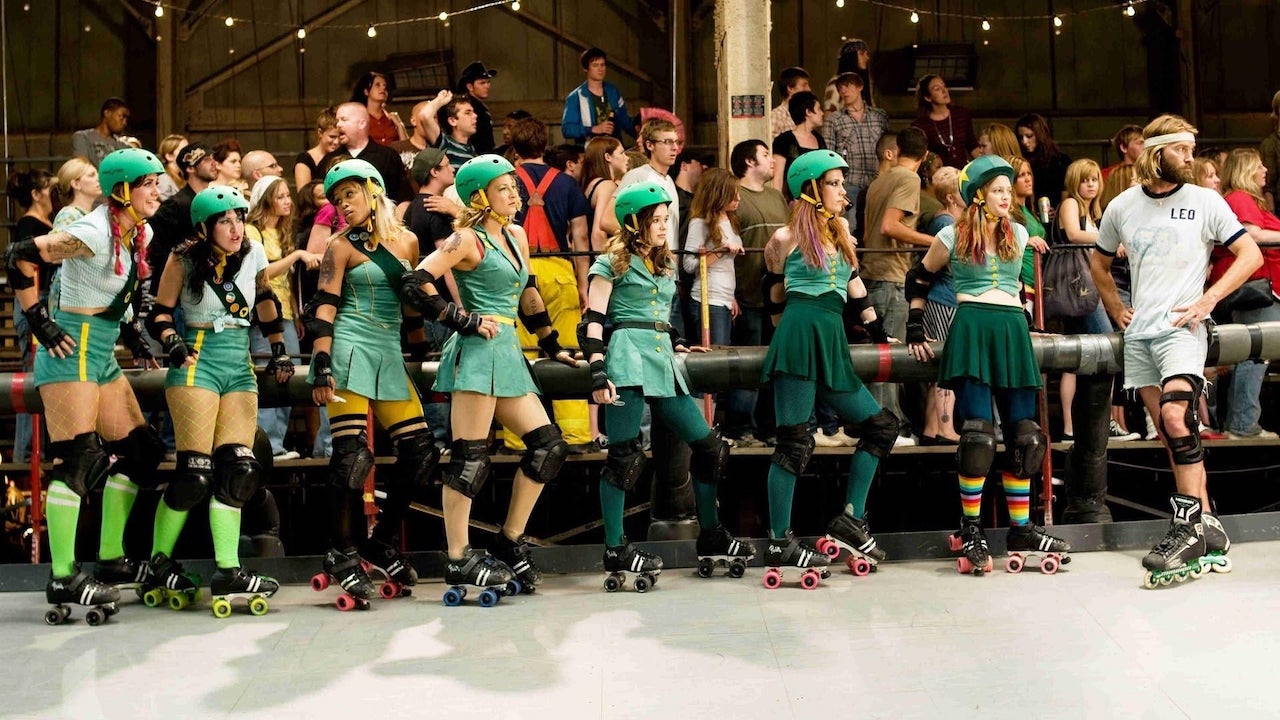 Watch on Netflix
When Bliss joins women's roller derby league, she finds community and a true vision of what her life could be like of the first time in her life. Nothing is better than girls on wheels!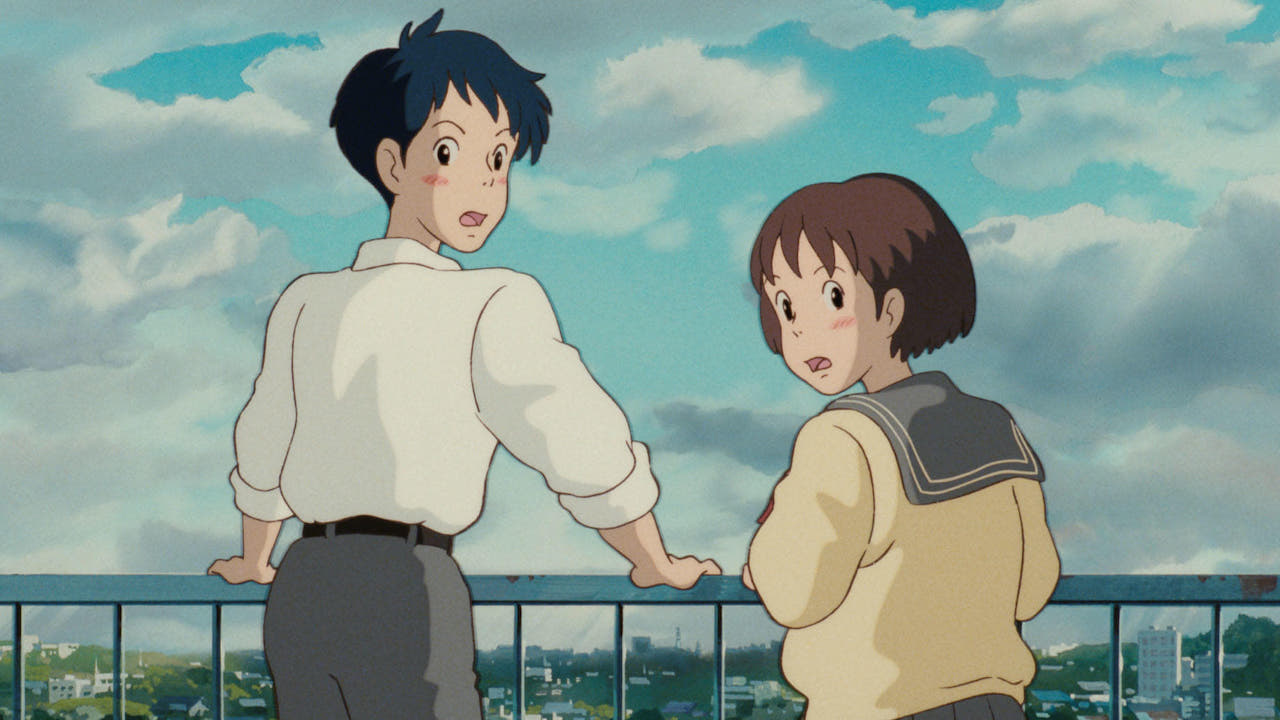 Watch on Netflix
An extremely cute, extremely whimsical film about two teenagers who inspire each other to follow their passions, even when the craft is frustrating and painful. Delighting in their connection and slice-of-life moments, we are all trying to find the roads that take us home.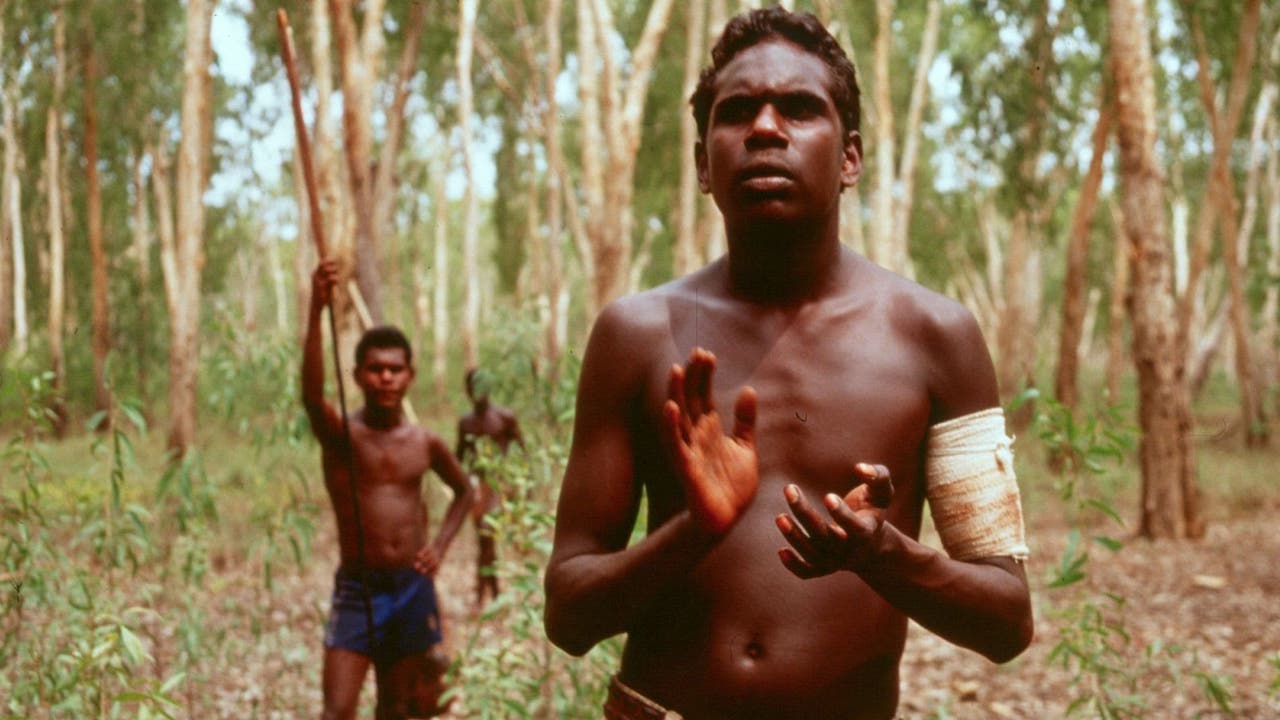 Watch on Netflix
Equipped with spears in one hand and Walkmans in the other, three yolngu boys from North East Arnhem Land reconnect on a trek across country to Darwin. With tradition and knowledge passed down to them, and the shifting focuses and ambitions of growing up, Yolngu Boy exhibits the moment when you realise that childhood is over: try as you might, you can never go back to the way it was.