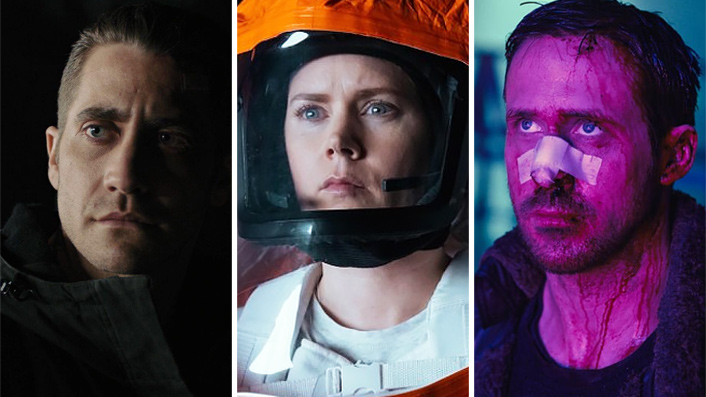 Every film directed by Denis Villeneuve, ranked worst to best

---
With Arrival having recently landed on Prime Video, and Dune hitting cinemas later this year, critic Sarah Ward ranks all of Denis Villeneuve's films—from worst to best.

For cinephiles, guessing when 2020's big blockbuster movies will actually arrive has almost become a sport; however one huge movie has kept its date with the silver screen so far. That'd be Denis Villeneuve's Dune, a remake of the science-fiction classic that's due on Boxing Day in Australia.
See also
* Why Denis Villenueve's upcoming version of Dune has us crazy excited
* The 25 best thrillers on Netflix Australia
* All new streaming movies & series
When the highly anticipated film hits cinemas, it'll mark Villeneuve's tenth full-length feature. As his filmography demonstrates, he's not only one of the most intriguing filmmakers working today, but one of the most consistent.
With that in mind, we've ranked his movies from worst to best.
When Villeneuve commenced his feature filmmaking career, he did so with this 1998 drama about a model, Simone (Pascale Bussières), who changes her life after escaping a car accident. The movie screened at Cannes, was submitted as Canada's selection for the Best Foreign-Language Film Oscar, and proves an ambitious indie with big ideas on its mind.
It takes its time to get moving, even though it clocks in at only 88 minutes. But in pondering Simone's newfound desire to have a child with her best friend Philippe (Alexis Martin), and the existential angst that it's tied to—namely, the realisation that our lives won't last forever—August 32nd on Earth is always involving.
A talking fish narrates Maelstrom, Villeneuve's second feature. It also offers up its commentary while it's being gutted. While that detail demonstrates the film's more out-there leanings, it's still a movie about the way violence creates ripples that bind those affected—a familiar theme in the filmmaker's work.
Sign up for Flicks updates
Nabbing the director prizes at the Berlinale and from Canada's Genie Awards, this Quebec-set romantic drama focuses on 25-year-old Bibiane Champagne (Marie-Josée Croze), who accidentally runs over a Norwegian Canadian fishmonger, then falls for his son (Jean-Nicolas Verreault). Villeneuve's signature visual flair is firmly on display, even if Maelstrom doesn't hit quite as hard, emotionally, as intended.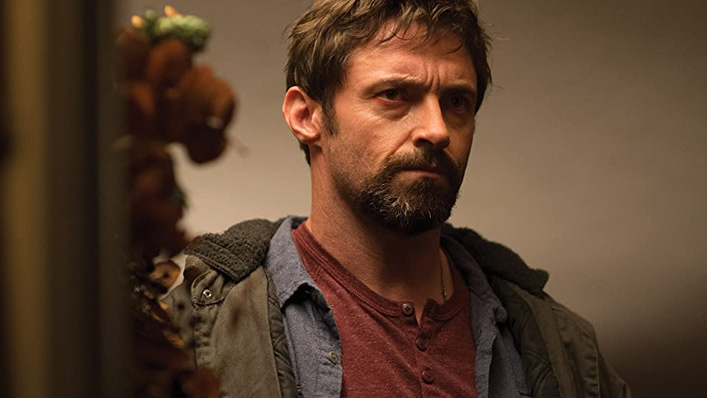 It says plenty about Villeneuve's impressive strike-rate that the grim, powerful and gripping 2013 thriller Prisoners sits towards the bottom of this list. If the filmmaker didn't have so many excellent movies to his name, it'd clearly rank higher.
Marking Villeneuve's first English-language film, Prisoners charts the aftermath of an abduction. Two girls go missing on Thanksgiving, sparking a police search and much angst for their families. Aided by exceptional performances by Hugh Jackman as one of the children's fathers and Jake Gyllenhaal as the detective on the case,  the filmmaker never takes the simple or straightforward route.
Emily Blunt already had Looper and Edge of Tomorrow to her name when she made Sicario, and had therefore already established her action credentials. But she's so devastatingly superb in Villeneuve's crime film that it'll always earn a place among her very best work. The movie itself, following an FBI agent's pursuit of a Mexican drug cartel, is similarly stellar—sinewy, stirring and, when it needs to be, challenging.
Again Villeneuve oversees a phenomenal cast, also spanning Benicio del Toro, Josh Brolin and Daniel Kaluuya, and again crafts a taut and purposefully bleak thriller. Also superb: his choice of composer, with Sicario heralding his second collaboration (after Prisoners) with the late, great Jóhann Jóhannsson.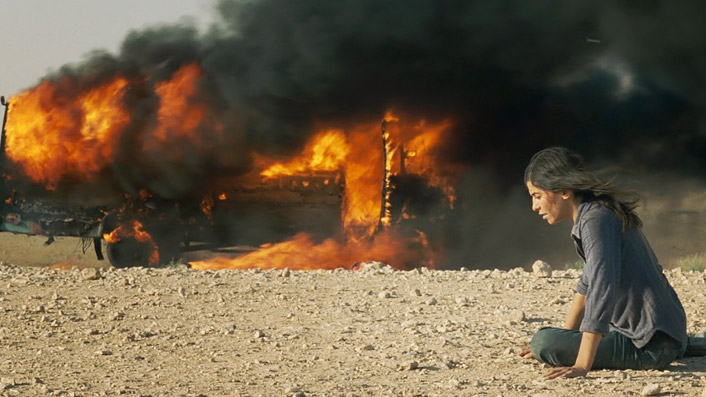 Releasing in 2010, Incendies was the movie that put Villeneuve on every film fan's radar—and, spinning a tricky, intricate story about Canadian twins (Mélissa Désormeaux-Poulin and Maxim Gaudette) who travel to the Middle East to recover their mother's (Lubna Azabal) body, it's easy to see why.
While every one of the filmmaker's features endeavours to pack an emotional punch and almost all achieve that feat, this French Canadian thriller, its main revelation and its examination of the repercussions of violence aren't easily forgotten. As well as winning a swag of Genie Awards, including for Azabal's moving performance, it was deservedly nominated for an Oscar and a BAFTA.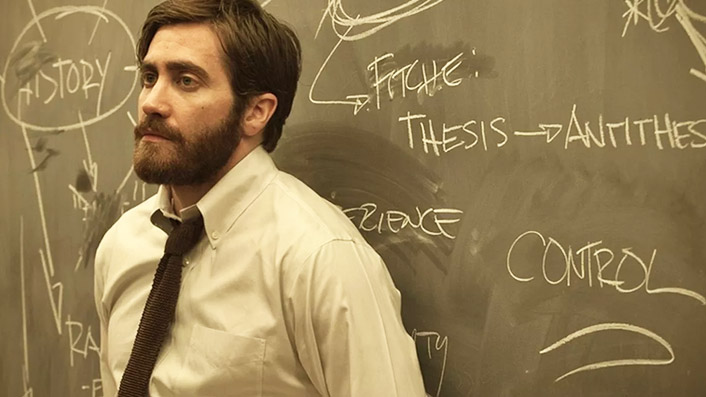 Jake Gyllenhaal stars in Enemy not once but twice, playing a college professor who discovers that he has an actor for a doppelgänger, then becomes obsessed with the man. In a film that contemplates identity, desire and its protagonist's subconscious stirrings in an almost Lynchian fashion—while taking its cues from Jose Saramago's novel The Double—the two-time Villeneuve star also shares the screen with a giant building-sized spider.
Yes: it's the filmmaker's most lurid movie yet, and one of his most provocative and mesmerising. It's a psychological thriller, of course, because all Villeneuve features are, but this one brandishes its own darkly offbeat sensibilities.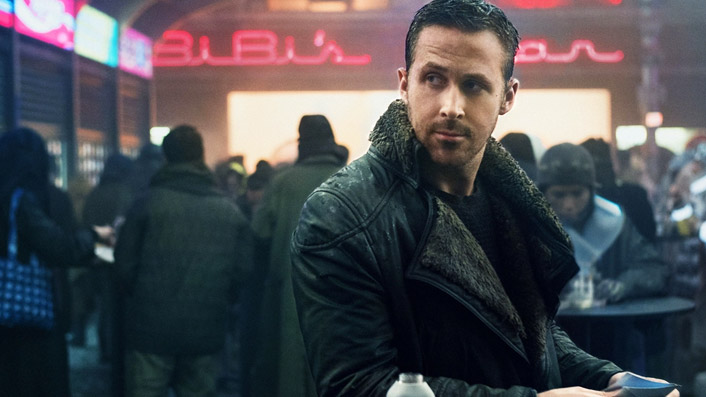 On paper, making a sequel to a film as acclaimed and beloved as Ridley Scott's Blade Runner sounds like a daunting task. One of the many joys of Villeneuve's Blade Runner 2049 is how easy it makes that sizeable feat seem— and how entrancing it proves/ This is the movie that not only androids have dreamed of, but science fiction fans as well.
Harrison Ford returns, at his moody best. A calm-faced Ryan Gosling couldn't suit this dystopian world better, either. And, while the film's narrative ticks every box it needs to, this is a work that demands the utmost attention to every Roger Deakins-shot frame, as well as to every Benjamin Wallfisch and Hans Zimmer-scored note.
Shades of grey literally fill the screen in Polytechnique, Villeneuve presenting his 2009 film in artfully shot black-and-white. Thematically, though, this is a tale as clear-cut as they come—and as potent as anyone could expect of a film based on the 1989 massacre at Montreal's École Polytechnique.
Villeneuve splits his time between three characters: engineering student Valérie (Karine Vanasse), who is interviewing for a prestigious internship on campus; her classmate Jean-François (Sébastien Huberdeau); and the killer (Maxim Gaudette), who also attends the same school, and directs his murderous hate towards women. Recreating the heartbreaking events, Polytechnique is as tense as it is affecting, in an edge-of-your-seat yet always intimate thriller.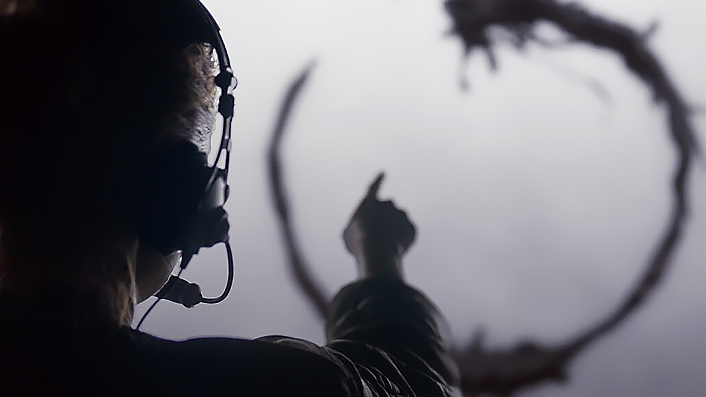 Before Villeneuve made sci-fi history with his Blade Runner follow-up, he made a sci-fi masterpiece with Arrival, the film that all movies about establishing contact with extraterrestrial beings will forever be judged against.
It's not just the narrative that proves intelligent and enthralling, or its method of alien communication, or the textured Bradford Young-lensed imagery that brings this feature to soulful life, but the astonishingly astute and empathetic lead performance by Amy Adams. In a role that should've earned the talented actor a plethora of shiny trophies, she plays a linguist enlisted with crafting a shared vocabulary that'll enable human-alien chatter—all while trying to stave off global war and wrestling with her own troubles.