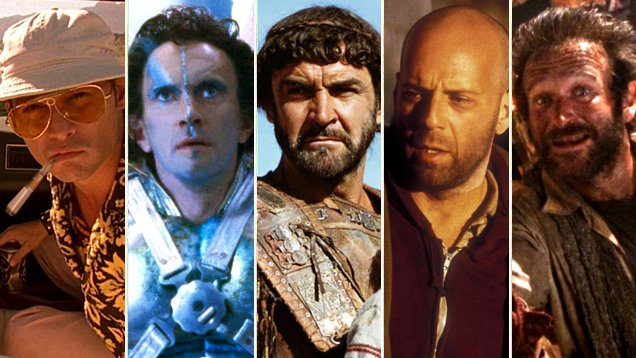 Terry Gilliam has carved out a place for himself as one of cinema's most striking and original fantasists.
By Luke Buckmaster

22 Mar

Here are three under-rated The Rock movies.

From the outset, The Animatrix was an unusual prospect.

The critics never cared for it, but screw 'em.

George Miller's seminal dystopian action movie turns 40 this year.

Now here's a dystopian science fiction film with a difference.

What is all this hullabaloo about Dune, we hear you ask?

By Luke Buckmaster

13 Feb

It's got philosophically chewy ideas and a lot of spunk.

A big and beautiful blockbuster.

By Alexandra Heller-Nicholas

04 Feb

The upcoming Robert Pattinson film High Life is just one of many excellent sci-fi films directed by women. Alexandra Heller-Nicholas combs…

There are absolutely insane movies on SBS On Demand right now.

His filmography includes seeing dead people, alien crop circles, aggressive plants and creepy grandparents.
---