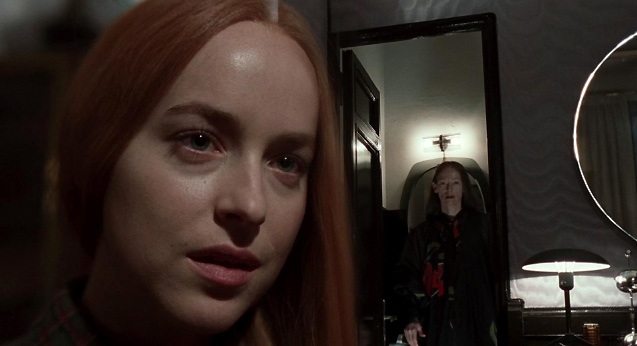 Dakota Johnson interview: how I prepared for Suspiria and why I defend the Fifty Shades films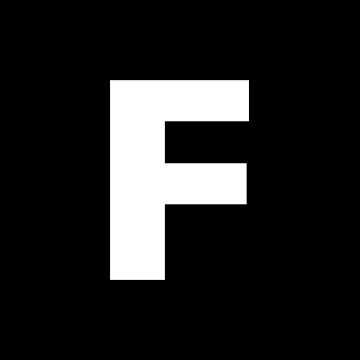 ---
The acting career of Dakota Johnson was launched with the Fifty Shades trilogy and clicks into higher gear in the Suspiria remake, which arrives in cinemas November 8. The star talks to Helen Barlow, defending her erotic blockbusters and explaining why she embraced horror. 
Dakota Johnson has the sweet voice and feminine poise of her mother Melanie Griffith as well as the broader face and slightly bigger build of her dad Don Johnson. Coming from such acting royalty – she is also close to her grandmother Tippi Hedren and was partly raised by her former stepfather Antonio Banderas – she was keenly aware that much was expected of her in her acting career.
When she made her major foray into movies in the Fifty Shades trilogy she knew it would be big, and it proved to be ginormous. It probably doesn't hurt to show a bit of skin in movies and Johnson does it again in Suspiria.
"I think it's safe to say at this point that nudity is not something that I balk at," the gorgeous 29-year-old admits with a chuckle.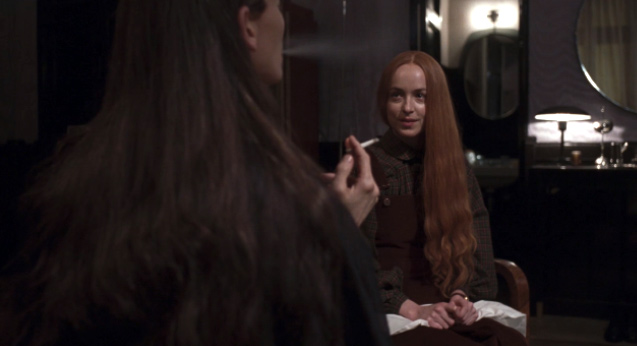 She defends the Fifty Shades films as being "very entertaining," and clearly wasn't going to take the critical backlash lying down. She has been proving her versatility ever since.
As a horror movie of sorts, Suspiria is certainly at the opposite end of the cinematic spectrum. Earlier Johnson had been hedging her bets between the Fifty Shades shoots by working on a potential blockbuster Black Mass and, most significantly, honing her acting chops by working with Europe's rising auteur, Luca Guadagnino on A Bigger Splash.
It was during the shoot of the latter movie that Guadagnino, who would go on to grab world attention with Call Me By Your Name, asked Johnson about starring in his version of Suspiria. His fellow countryman Dario Argento had made the original schlock horror classic in 1977 starring Jessica Harper as Suzy Bannion, an American dancer who ventures to a Freiburg dance school which is run by a coven of witches. It was around the time of A Bigger Splash, that Johnson first saw the film.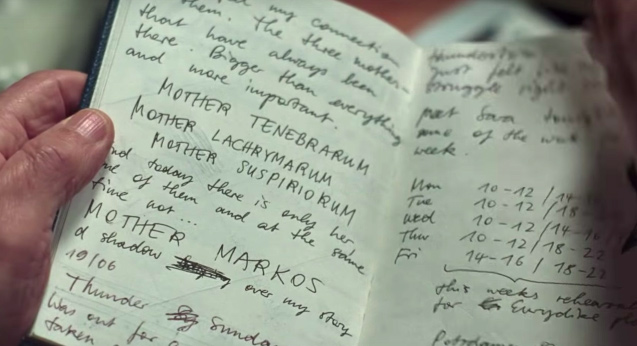 "I thought it was magnificent and an amazing story and I couldn't wait to see what Luca's version would look like."
Guadagnino calls his film, which he sets in West Berlin (the Berlin of his cinematic hero Rainer Werner Fassbinder), a homage to Argento's film rather than a remake.
"I thought Luca's use of dance to tell part of the story and to cast spells and to have it be such a powerful thing was amazing and exciting," Johnson says. "I thought the pronunciation of the political climate in 1977 when the film is set was important to give the film a little spice in the background to set the tone of the energy surrounding these people. When they're outside the walls [of the dance studio] it's very harsh, it's very tense. I had to do a lot of learning."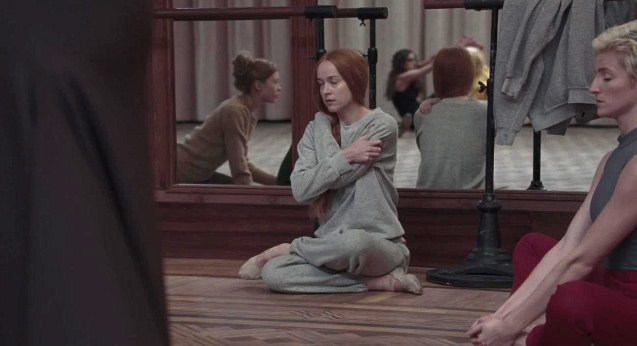 Johnson had to train to dance, literally like a demon. Even if she studied ballet as a kid it was far from easy.
"When I was young I was not some prodigy dancer," she explains. "I worked really hard to do this. I studied the work of Mary Wigman, Martha Graham and choreography by Pina Bausch and I found I really liked at a lot of their work. Six months before we started filming I was working on my body with a trainer and dance coach who helped me discover how Susie would move.
"She has this incredible skill but she doesn't have any formal training so it's like how would this person absorb this information and get these abilities? A lot of it came from listening to artists from different genres of music, from Nina Simone to Jefferson Airplane to The Carpenters, who she would have heard in the supermarket or in the diner at that time.
"So that when she does her audition piece the dance is like a mash-up. You don't know what's happening; it's not one style. You see her doing pirouettes, then she's in a backbend doing something crazy and aggressive and animalistic. These animalistic movements and breaths were a big part of what we incorporated – everything she does is physical. If she walks down the hall and touches the wall it's like a magnet. She's been drawn to this woman, to this thing her whole life without knowing why – and then you find out why."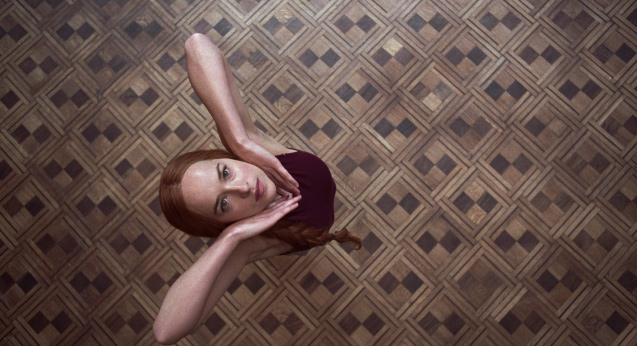 Johnson enjoyed working on the woman-dominated set, unofficially headed by her A Bigger Splash co-star Tilda Swinton, Guadagnino's close friend and collaborator, who in fact plays three roles in the film, though most significantly the dance company's artistic director Madame Blanc.
"To work along these magnificent women, artists from all corners of the world was very, very chill," says Johnson. "Everyone was on the same level."
She has also noted that the women were so in synch they were on the same menstrual cycle. Did that make for some tense days on set?
"No, because women understand each other," she responds.
Still, it was not an all-woman set.
"No, but Luca may as well be a woman!"
Has she told him that?
"He'd probably laugh."
What does she mean by that?
"I mean he understands women in an extraordinarily beautiful way, judging from the way he made this film."
"Of course there's always friction on set, there's always an intensity with things that happen between people. We're artists, it's what you do. You argue or you have weird vibes. It's never going to be perfect and seamless. But I did notice I'd never hear women yelling at each other when I'd hear men yelling at each other. It was mostly the sound operator, the boom operator and the camera department."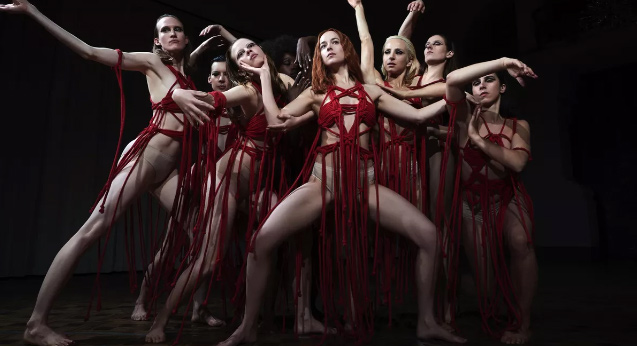 Ultimately Johnson loves the completed film, which some critics maintain is not violent enough. "I love the intricacies of it, I love how polarising it is."
So it's a bit like Fifty Shades in that regard?
"You're finding a theme here," the famously reluctant interviewee protests. "Perhaps, yeah, maybe I do like a little bit of controversy. I love it when it's surrounding art because I like to provoke feelings in people. I think it's important to further the human race.
"Fifty Shades was such an incredible platform for me and an incredible experience and it required a lot of bravery and a lot of understanding of the way this industry works. I really just love stories and I loved this story and I loved telling it and now talking about it. I love the questions I'm being asked and that's a different thing for me to feel doing press."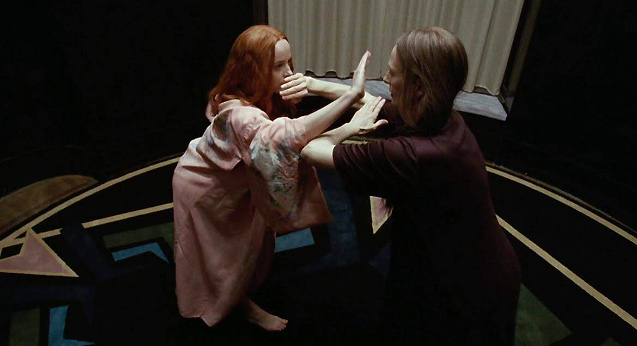 Is it a coincidence that she's tapping into dark horror/thriller territory in both Bad Times at the El Royale and her upcoming film Transgression? (In the latter, by Under the Shadow director Babak Anvari and based on Nathan Ballingrud's novella The Visible Filth, Johnson co-stars with Armie Hammer from Call Me By Your Name.)
"I don't know. Maybe I've just gone through a little thriller phase in my life. I guess I've been drawn to these more intense stories recently. I guess we'll see what happens next."
---
Suspiria opens nationwide November 8.