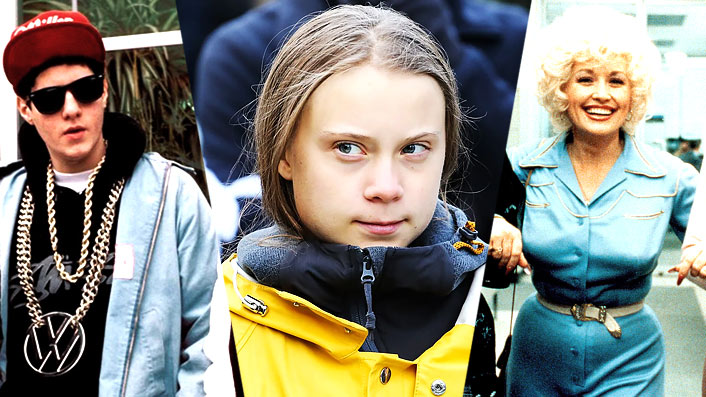 10 documentaries to look out for in 2020

---
This year offers some exciting prospects for the documentary genre – including films about Greta Thunberg, the Beastie Boys, Bandarra Dance Theatre and Dolly Parton. Critic Sarah Ward picks 10 titles we can't wait to see.
What do a pioneering Australian Indigenous dance company, a Dolly Parton-starring comedy from four decades ago and a teenage climate activist have in common? In 2020, they'll all feature in documentaries in some shape or form.
Throw in a film about the Beastie Boys, an examination of journalist Jamal Khashoggi's murder, and the latest feature from artist and activist Ai Weiwei, and the year's factual cinema slate is overflowing with must-see titles.
From all of the above and more, here are 10 documentaries to watch out for in 2020.
Sign up for Flicks updates
In 2020, the Bangarra Dance Theatre turns 30. Not that any reason is needed, but that's nice timing for an on-screen exploration of the Australian Indigenous dance company's history. Focusing on artistic director Stephen Page, this Wayne Blair and Nel Minchin-directed documentary explores the organisation's performances, activism through art and its broader socio-political context.
Given Bangarra's renowned on-stage work, there's much to cover. Plus the, last time Bangarra made the leap to the big screen, Page's stunning 2015 dance-driven film Spear was the end result.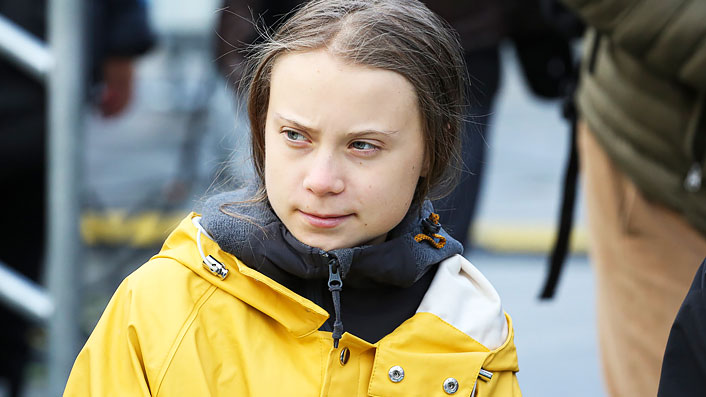 Greta charts the life and impact of the world's most famous 17-year-old: Swedish environmental activist Greta Thunberg. Anyone with an interest in the future of the planet should already know the broad strokes of her story – in other words, everyone should – but this Hulu-produced documentary will step through her crucial crusade in detail.
From Thunberg's initial decision to skip school to protest against inaction on climate change, to the worldwide movement that followed, to her efforts to take her fight around the globe, there's certainly no shortage of material.
One of America's premier documentarians over the past two decades, Alex Gibney has examined everything from US interrogation techniques, countercultural novelist Ken Kesey and Julian Assange's WikiLeaks to sexual abuse in the Catholic church, the inner workings of Scientology and James Brown's career. Next, he turns attention to a subject that sounds straight out of Mindhunter: the urge to kill.
Crazy, Not Insane focuses on Dr. Dorothy Otnow Lewis, who has spent decades working in this very field. Given that the psychiatrist has worked with killers such as Ted Bundy, Arthur Shawcross and Joel Rifkin – and given Gibney's exceptional filmmaking history, too – expect this doco to delve deep.
After chronicling the reality of the global refugee crisis in 2017's Human Flow and 2019's The Rest, Chinese artist and activist Ai Weiwei switches focus to another type of humanitarian issue, as well as another tale worth telling.
In Vivos, he explores the 2014 abduction of 43 students from the Ayotzinapa Rural Teachers' College — honing in on the families still left wondering what happened to their loved ones, and the violence that's become a part of Mexican life. As a result, where Ai's last two docos took a broad view – both thematically and visually – Vivos promises a much more intimate effort.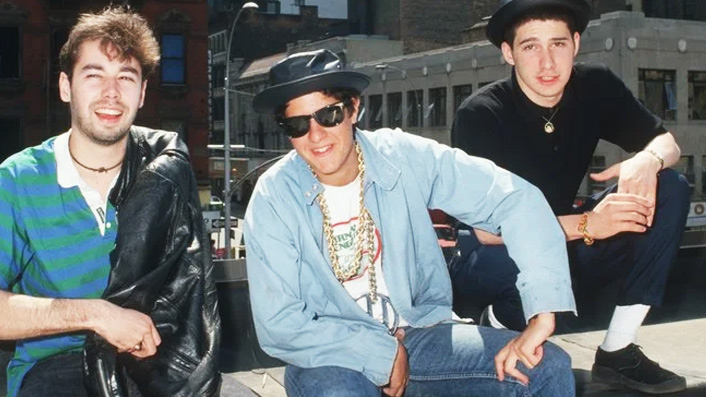 First, surviving Beastie Boys Mike Diamond and Adam Horovitz penned 2018's Beastie Boys Book, detailing the hip hop group's career — and paying tribute to dearly departed third member Adam Yauch. Then, the rappers also known as Mike D and Ad-Rock turned their tome into a two-person live show, as directed by Spike Jonze.
Now, Beastie Boys Story is becoming a doco of the same name, mixing elements of the stage show with more traditional documentary-style footage. One thing's for sure: it'll have a hell of a soundtrack. Jonze directs again, in his latest collaboration with the Beasties – which includes 1994's iconic Sabotage music video.
Following up one of the best documentaries of the past decade is no easy feat, but cinematographer and documentary filmmaker Kirsten Johnson is up to the task. In 2016's stellar Cameraperson, she crafted an autobiographical cine-memoir out of footage shot across her career. Keeping things personal in Dick Johnson Is Dead, she turns her attention to her father.
Dick Johnson isn't actually dead. But the retired clinical psychologist suffers from Alzheimer's disease, which means that his memories are beginning to fade. Eager to pay tribute to him before the inevitable happens, Kirsten enlists her father to imagine his passing over and over again.
The killing of Washington Post journalist Jamal Khashoggi was always going to receive the documentary treatment. Indeed, The Dissident won't be the last film on the topic. But the Saudi Arabian's murder in his country's Istanbul consulate was so shocking – as was his nation's admission of guilt, and the American government's response to it – that it's hard to see the subject ever getting old.
Here, Oscar-winning Icarus documentarian Bryan Fogel dives into the details, chronicling the aftermath through Khashoggi's fiancée Hatice Cengiz, as well as the journalist's friend, colleague and fellow exile Omar Abdulaziz.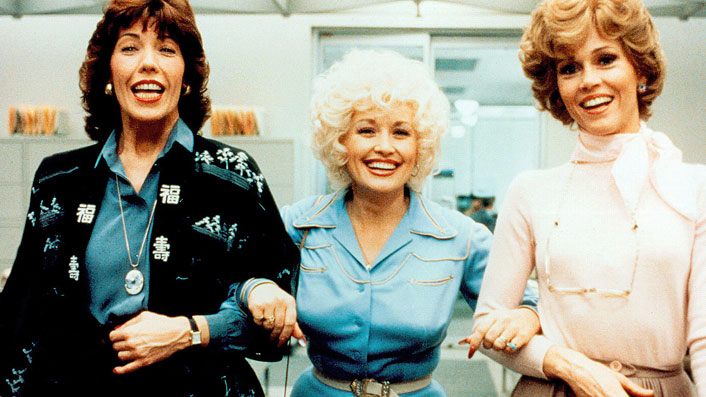 Fresh from picking up 2020's Best Documentary Feature Oscar for American Factory, Julia Reichert and Steven Bognar probe another aspect of modern employment: the treatment of women in the workforce. Their film takes part of its title from the Dolly Parton, Lily Tomlin and Jane Fonda-starring 1980 comedy, as well as Parton's acccompanying song of the same name; however it actually explores the underlying movement that helped make both the movie and the hit track possible.
Accordingly, this is a portrait of change sweeping through the 1970s – when female office workers tried to tackle topics such as sexual harassment, equal pay, family leave and the glass ceiling. Also bound to rate a mention: how all of these areas are still oh-so-relevant today.
The U.S. Grand Jury Prize: Documentary-winner at this year's Sundance Film Festival, Jesse Moss and Amanda McBaine's Boys State boasts an instantly intriguing premise – especially given the state of America today. Every summer, more than a thousand 17-year-old boys from across Texas are brought together to build a representative government from the ground up. Just like in real-world politics, some pursue noble ideals, while others use very trick they can.
Focusing on the 2018 event, Boys State hones in on four boys from diverse backgrounds as they become immersed in the ups and downs of this leadership conference. In a hint of just what can happen at this annual event: in 2017, one faction voted for Texas to secede from the rest of the United States.
Just when Werner Herzog's Fireball will reach cinemas isn't yet known, but given that the legendary and inimitable German filmmaker is exploring the meaning of meteorites – not just literally, but in religion and mythology – hopefully this documentary materialises sooner rather than later. Herzog's voice, fiery space rocks and hopping around the globe examining their impact seems like a match made in heaven.
Plus, Fireball marks Herzog's second film with Clive Oppenheimer, after the vulcanologist appeared in 2016's Into the Inferno.