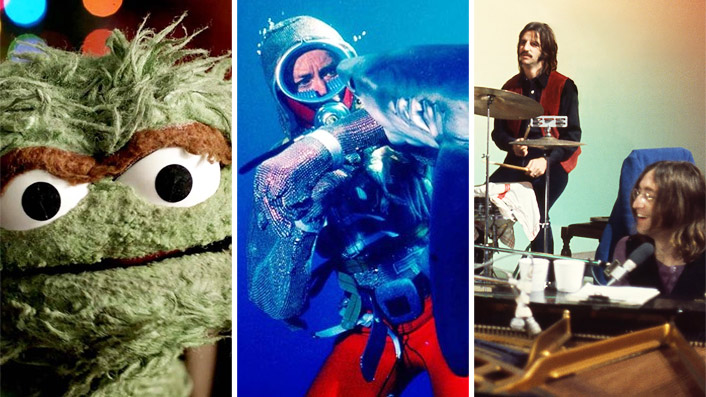 10 documentaries we can't wait to see in 2021

---
Must-see documentaries slated for release in 2021 explore everything from Sesame Street to The Beatles and The Simulation Theory. Critic Sarah Ward picks 10 to look out for.

The best documentaries released in 2020 covered a wide array of topics, including America's response to COVID-19, the alt-right's appropriation of a comic book character, a filmmaker's efforts to cope with her father's advancing years and a David Byrne concert.
This year's factual slate promises just as much variety and just as many highlights—including movies about beloved bands, influential TV shows, important chapters of history and pervasive theories.
From 2021's expected releases, here are 10 documentaries worth watching out for.
Based on the book by Michael Davis, this Sundance-premiering documentary covers a subject that is not only close to every TV viewer's heart, but also one of the reasons they love the medium in the first place: children's television. As its name makes plain, Street Gang: How We Got to Sesame Street has one immensely influential show in mind, with Mad Hot Ballroom director Marilyn Agrelo stepping through Sesame Street's history and impact. Bright, furry, fluffy creatures are sure to feature, as well as the artists and educators behind them.
This year is set to deliver not one but two films directed by Edgar Wright, with The Sparks Brothers due to arrive first. It marks the British filmmaker's first documentary, and will incorporate footage he shot at one of their concerts as well as archival footage. This year is also a big deal for Sparks, too, with the band involved in two movies as well. They've clocked up 24 studio albums since 1971, but, when Leos Carax's long-awaited musical Annette finally releases, it'll do so with their compositions—which should be reason enough for newcomers to dive into their story.
Since finally farewelling the works of JRR Tolkien back in 2014, Peter Jackson has honed his directorial focus towards documentaries—documentaries that exclusively draw upon restored archival materials, to be exact. First came World War I film They Shall Not Grow Old. Now, the New Zealand filmmaker is getting musical with The Beatles: Get Back. The latter is assembled from 56 hours of material that was shot when The Beatles were recording Let It Be, their final studio album, as part of the process of making Michael Lindsay-Hogg's 1970 documentary that shared the record's title.
The last time that Todd Haynes explored the world of '70s rock—by fictionalising David Bowie, Iggy Pop and Lou Reed—the exceptional 1998 musical drama Velvet Goldmine was the end result. For the filmmaker's first documentary, he's heading back to the era, this time focusing on Reed's band The Velvet Underground. While there's no doubting that the acclaimed director could make a great biographical doco that combined talking-head interviews with archival footage and followed the usual template, there's no such thing as a standard or formulaic Haynes film.
When the story of Nazi hunters Serge and Beate Klarsfeld was turned into a TV biopic back in 1986, it earned Farrah Fawcett a Golden Globe nomination. This time around, filmmaker Alexis Bloom (Divide and Conquer: The Story of Roger Ailes) is giving the pair's story the documentary treatment. That said, she's also telling their tale using animation, enabling The Klarsfields to go well beyond the visual archival materials available in its quest to explore the husband-and-wife duo's efforts to bring those responsible for the Holocaust to justice.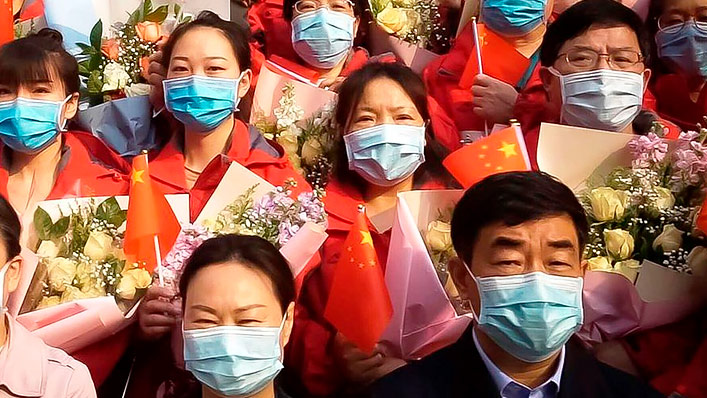 Thanks to Totally Under Control and 76 Days, 2020 delivered two excellent documentaries about COVID-19. This year's In the Same Breath aims to follow in their footsteps. The Chinese government's response to the coronavirus is thrust into the spotlight, the film covering the early cover-ups, the Wuhan lockdown, the propaganda and the Communist party's claims of triumph—including via firsthand accounts. The documentary also marks the latest from Chinese American filmmaker Nanfu Wang, who, after Hooligan Sparrow and One Child Nation, once again turns her camera toward the nation of her birth.
Almost 25 years since his death, Jacques Cousteau remains the world's greatest underwater documentarian. He's the only Palme d'Or-winning one, too. That's just one aspect of the French oceanographer, explorer, conservationist and The Life Aquatic with Steve Zissou inspiration's life—so filmmaker Liz Garbus (What Happened, Miss Simone?, All In: The Fight for Democracy) won't be lacking in points of interest. Her documentary Cousteau has National Geographic's backing, is set to feature never-before-seen 4K footage of its titular figure and will draw upon the Cousteau Society Archives as well.
The idea that life as we know it isn't real predates a certain Keanu Reeves-starring sci-fi franchise. The concept is called The Simulation Theory, which is also the subject of Rodney Ascher's latest documentary. He's the ideal candidate to delve into this realm in A Glitch in the Matrix, given he unpacked interpretations of (and obsessiveness surrounding) The Shining in Room 237, then interviewed sleep-paralysis sufferers in The Nightmare. Obviously, The Matrix is going to earn more than a few mentions—but expect an exploration of science, philosophy and conspiracy theories as well.
Yearning to have your experiences remembered long after your time has come is part of being human. For the three subjects of Paper City, however, it's a matter of historical importance. This documentary from Japan-based Australian filmmaker Adrian Francis focuses on a trio of World War II survivors, all of who lived through the firebombing of Tokyo, which saw 100,000 civilians killed in one night. In an effort to stop this chapter of the past being forgotten—both at home and in general—the film's central figures have been campaigning the Japanese government for recognition.
If the underwater shark sequences in Jaws made you think it'd never be safe to go back into the ocean, then you've been affected by the work of Valerie Taylor. The Australian diver, conservationist, photographer and filmmaker shot scenes for Steven Spielberg's blockbuster with her husband Ron Taylor. And, in the '80s, she also wore a chainmail suit and willingly became human bait for a series of experiments with the sea's frightening predators. Directed by Sally Aitken (David Stratton: A Cinematic Life), Playing with Sharks tells Valerie's story, complete with an array of archival footage.