P-Valley is a compelling drama with a hot, stylish intensity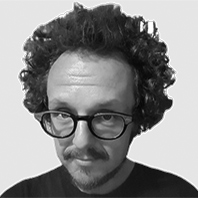 ---
Based in and around a Mississippi strip club, this engrossing series (now streaming on Stan) can turn intensely stylized moments off and on like a tap, writes critic Luke Buckmaster.
The central location in P-Valley is an engrossing, intensely atmospheric place you can't help but want to return to—and it just happens to be a strip club. The presence of topless, periodically twerking and pole dancing women may arouse the carnal instincts of some audience members—as well as, of course, ogling clientele depicted in the show—but there is no male gaze in this series. Created, co-written and executive produced by Katori Hall—adapting her play Pussy Valley—and directed by an all-women team, this is not one of those hetro male fantasies that tosses strippers around like ragdolls, fog from the director's mouth steaming up the lens.
See also
* All new movies & series on Stan
* All new streaming movies & series
Salacious dancing is a day-to-day necessity in the characters' lives, Hall hinting at the show's approach when she described P-Valley to The Guardian as a "workplace drama." That certainly comes across, particularly in moments of backstage gasbagging and cash-counting, but it would be wrong to imply the dancing scenes are staged clinically or matter-of-factly. There is a real energy in these moments; a near-lyrical vibrancy. This doesn't come from viewing the show as a workplace drama: it comes from viewing this kind of dancing as a legitimate form of performance art. At the same time the series doesn't turn a blind eye to the behaviour of the patrons and the sort of people the main setting attracts.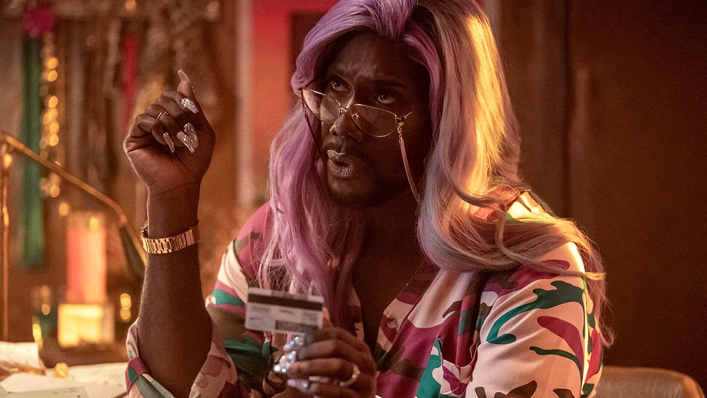 Some critics have described P-Valley as a work of neo-noir, which is another way of making the point that this is a serious and moody affair, far from a work of exploitation. Elarica Johnson is protagonist Autumn, the broken character with a traumatic past who rides the proverbial midnight train and gets off at the Pynk Club in Mississippi Delta—aka "Dirty Delta." Arriving on amateur night, she successfully wrangles an ongoing job there. Her 'fresh start' narrative commences in the show's earliest moments, when Autumn retrieves a lost driver's license from a suitcase drifting in a flood-ravaged street, and shortly after snips the curls off her long frizzy hair. As if to say: my new life begins today.
The Pynk Club is a 'stinking, sinking ship'
Central to this new life is the aforementioned club, described in the second episode as a "stinking, sinking ship" by its very owner, Uncle Clifford: a black, gender non-binary, no-nonsense fashionista who uses she/her pronouns, and is brought to life with cyclonic charm by Nicco Annan. The venue is experiencing financial hardship, in a lower-class neighbourhood where, with its dilapidated shopfronts and run-down houses, a word like "gentrification" would likely come across as jargon from an alien lexicon. It is the sort of place one associates with escaping from rather than arriving at.
Sign up for Flicks updates
Other characters, such as the club's lead dancer Mercedes (Brandee Evans) pursue their own kind of escape narrative. Hers involves leaving stripping behind and opening her own business: another well-worn story trajectory that feels like a natural consequence of this world rather than a page plucked from the Hollywood paradigm playbook.
Mercedes has saved many of her "stacks" in order to bankroll this dream; "stacks" being the way characters often refer to wads of money. Hall's dialogue has anthropological value to those like me (and I suspect most viewers) unfamiliar with this kind of slang. Some of it is uncomfortable, such as dialogue capturing the language of colorism—Autumn for example being described by other dancers as a "high yellow," and not the "Melanin Monroe" of those such as Mercedes.
Mood and location trump story
I watched the first three episodes in the space of 24 hours, and I think I'm hooked: it's very engrossing, well acted and thoughtfully staged, with a deep and stylish intensity baked into it like a hot glaze. The directors (so far: Karena Evans, Kimberly Peirce and Millicent Shelton) even get away with crowbarring in schlocky monochrome flashback footage of Autumn's former life, which in lesser hands would feel like hackneyed rubbish from a B movie, but here works OK—justifiable as an unsubtle reminder that a question mark hangs over her past. The details to be presumably filled in as the series continues.
Mood and location trump story, and all roads lead back to the Pynk Club. You get lost in the lights and the smoke machine there; it moves through and distorts the air like mist from a creek. In one scene in the first episode, we visit the place during the cold light of day for rehearsals. Natural light rather than thick, gluggy neon streams through it, illuminating things disguised by nighttime: the well-worn chairs and couches; the scabby paint on the walls.
In the very next scene it's back to the stage and the club's nocturnal, natural environment. P-Valley can turn intensely stylized moments off and on like a tap. Before long we look forward to getting lost in the dark glow of the Pynk. The seedy elements of the place, and the sometimes pathetic visions it accommodates (i.e crazed men tossing money at the feet of gyrating women) is offset by the style and panache of the show itself, and the refreshing perspective from which it arises. The series and, indeed, the club, feels like an event; a place to be; somewhere to return to.