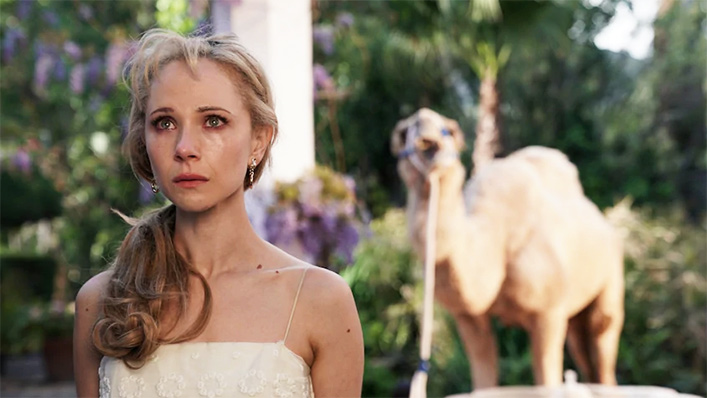 Erotic drama Little Birds is a glamorous tale of pleasure and enlightenment

---
Released at a time when many of us are still discouraged from leaving our own suburb, Little Birds (now on Stan) is a refreshing tonic—providing giddy depictions of travel and visions of mid-century glamour, writes Eliza Janssen.

Weirdly enough, there are two projects titled 'Little Birds' that both star British actress Juno Temple: a 2011 teen drama, and a brand new Stan exclusive series based on the erotic short stories of Anaïs Nin. I haven't seen the former, so I can't comment on the success of its coming-of-age story. But across six episodes, the Little Birds series tells a heady tale of pleasure, enlightenment, and independence, both of a colonised country and a repressed young debutante. 'Coming-of-age' indeed.
See also
* All new movies & series on Stan
* All new streaming movies & series
In 1955 Morocco, Tangier serves as an exotic playground for international travellers, all while the locals push hungrily towards liberation from French colonialism. Temple's character Lucy Savage arrives in the city to marry her Lord Hugo Cavendish-Smyth (Hugh Skinner), but quickly finds herself disappointed in her fiancé's lack of interest. It's somewhat understandable, as Hugo is a closeted gay man with a jealous Egyptian lover on the side, but their listless new marriage drives Lucy deeper and deeper into the seditious nightlife of Tangier's bars and brothels. There she finds herself in Cherifa (Yumna Marwan), a mysterious dominatrix who offers Lucy friendship and maybe something more.
Little Birds presents a less sanitised vision of mid-century glamour than Prime Video's The Marvellous Mrs Maisel, all jewel-toned lighting and frivolous, cross-continental style. But the show's shamelessness and bawdy eroticism might scare away an older audience; our introduction to Cherifa sees her riding one of her clients like a 'naughty pig' before pissing in his mouth.
If that's not a hard limit for you, you might fall head over kitten heels for the show's combination of retro exoticism and very modern sexuality. Juno Temple makes the most of Lucy's babyish, delicate vocal quality, totally embodying a character who finds freedom outside the paternalistic expectations of her crass arms dealer father (Breaking Bad's David Constabile) and stiff new husband.
Sign up for Flicks updates
Of course, sexy production design and a few risqué scenes aren't enough to make a show feel essential these days, so it's lucky Little Birds has the intelligence to gradually question the relationship between sex and power as it nears its finale. From the domineering, antagonistic French military presence in Morocco, to more trivial explorations of kink and playfulness, the question of who's on top is a constant one.
It's worth noting that the original basis for Little Birds is a posthumously published collection of short stories that Cuban-French author Nin wrote for a private collector; bespoke smut that has nevertheless found an audience in a major Sky Atlantic TV series. The seedy archetypes of Nin's prose are brought to life here with a sense of joy that would only be possible beyond the cosseted social mores of the author's time; it's great to see Rossy De Palma and Nina Sosanya relishing their work as louche Contessa Mandrax and artsy pornographer Lili Von X.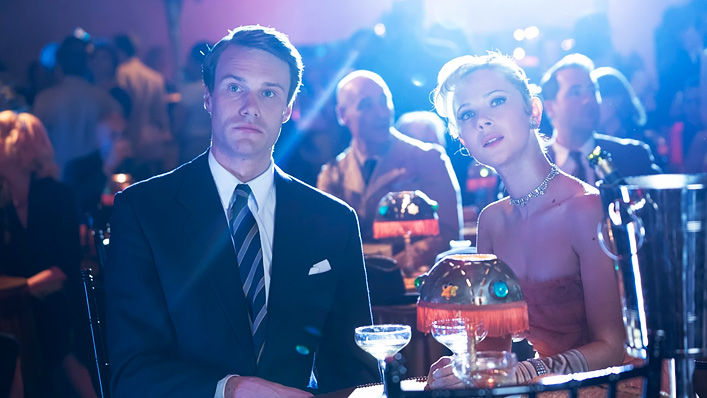 Released at a time where many of us are still discouraged from leaving our own suburb, Little Birds is also a tonic merely in its giddy depiction of travel's mind-expanding properties. Directed by Stacie Passon and written by Qatari-American filmmaker Sophia Al Maria, the show manages to cast its exotic spell without othering the Moroccan characters and setting, grounding its touristy delight in political intrigue and a native perspective, too.
The bond between Cherifa and Lucy, as different as they are, is presented with real insight; both women have been infantilised and prized for their beauty before anything else. To see them fight for their sexual and national liberty feels truly invigorating, and somehow very modern despite the gorgeously unrestrained vintage aesthetic through which the story is told. If Miss Fisher and the Crypt of Tears left you with an unsatisfied appetite for mid-century, Middle Eastern intrigue from a precocious Western perspective, Little Birds will absolutely sate your urge for more.