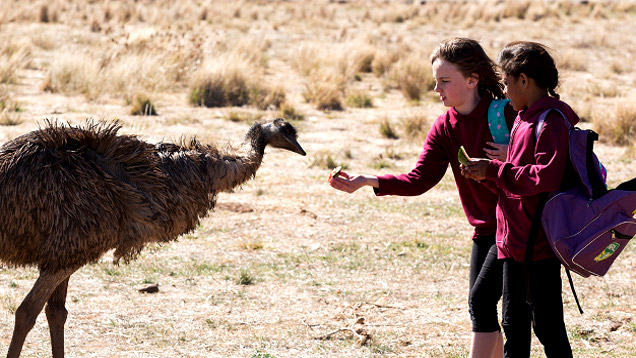 By Alexandra Heller-Nicholas

21 Sep
Established shorts director Imogen Thomas has made a powerful feature film debut with the minimalist and poetic Emu Runner.
By Alexandra Heller-Nicholas

19 Sep

This highly anticipated Australian film about the 2008 Mumbai attack delivers the goods.

By Luke Buckmaster

19 Sep

The characters' actions are never as important as the special effects they create.

This is a wonderful and charming film and a classical slice of entertainment.

Adam Fresco reviews the trilogy-maker.

A worthwhile fantasy journey.

By Luke Buckmaster

13 Sep

This film's lunatic director is in charge of an asylum of 80s style sci-fi shenanigans.

Gillian Flynn this ain't.

This isn't arthouse fare. It's a broad crowd-pleaser.

The documentary Wayne chronicles the meteoric rise of Wayne Gardner to the peak of MotoGP racing and his success eclipsing the…

By Luke Buckmaster

07 Sep

What a delightful film. It's sweet without being saccharine; optimistic without making promises.

Aaron Yap on the prequel spin-off to the sequel.
---