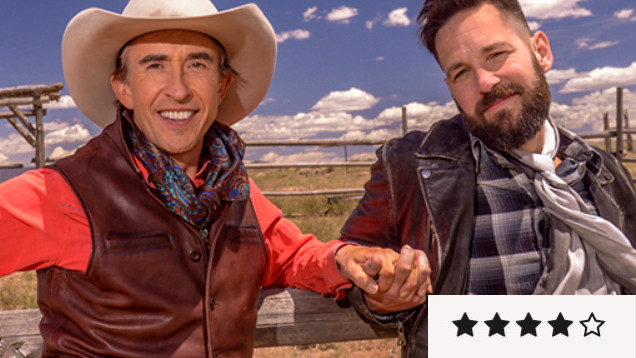 When Ideal Home ends, it's with a rousing series of family snapshots, all featuring same-sex parents and their offspring. Adults beam, children grin and the sounds of…
Fortunately, it's saved by Helen Mirren and Donald Sutherland.

By Luke Buckmaster

16 Jun

The Jurassic Park movies have always been coat hangers for special effects, ever since Steven Spielberg awed audiences with the sight of a…

One can't help but ponder some questions…

By Luke Buckmaster

13 Jun

Since the release of The Incredibles in 2004, the idea of a movie examining a world where the general population has turned against…

Director Stephen McCallum's deafening debut dives into the Australian biker underworld with a roar, grabbing that glamorised Sons of Anarchy…

By Luke Buckmaster

08 Jun

Watching a movie told entirely from the point-of-view of computer and smartphone screens creates an odd sensation. The opening image of…

By Amanda Jane Robinson

08 Jun

None of the slick production present in Soderbergh's trilogy makes it to this spin-off.

By Luke Buckmaster

06 Jun

Describing a horror movie as scary is like saying a comedy is funny: a plaudit so general and box-ticking it means almost nothing, beyond…

Brothers' Nest is the latest outing from the sibling pair behind the seminal Aussie comedy Kenny, Clayton and Shane Jacobson. The only…

By Luke Buckmaster

01 Jun

If the 2014 scary movie The Babadook was a metaphor about the fear of being a bad parent, the bat shit crazy horror-comedy Mom and Dad can…

The music swells, the actors emote, but you won't feel a thing.
---