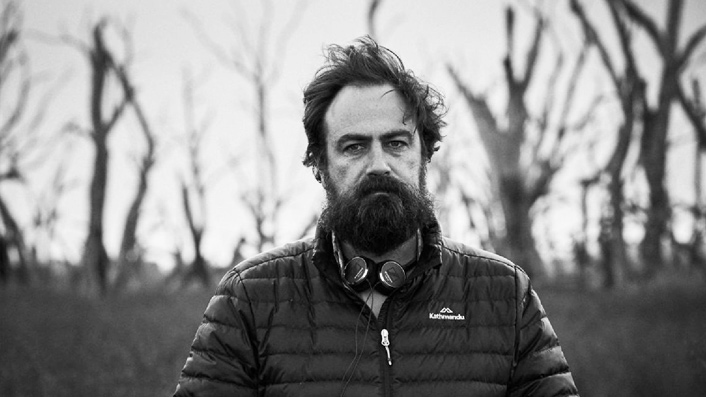 Justin Kurzel's upcoming Port Arthur massacre movie sparks controversy

---
Justin Kurzel almost had a pretty good year. His post-modern, gritty historical reimagining of the True History Of The Kelly Gang was a hit on Stan way back in January, and we've been excited to see what's next on the cards for the Aussie drama auteur.
But the announcement of the director's upcoming project Nitram has already garnered negative attention, with the reveal that the film will characterise Port Arthur mass shooter Martin Bryant. The massacre, which claimed 35 lives in 1996, is still remembered vividly in Australian history, considered in some ways to be the beginning and end of the country's gun control debate.
So Stan and Justin Kurzel's plans to narrativise brutal and recent history quickly caught the ire of Twitter commentators, debating the filmmaker's intentions.
Nitram will star American indie darling Caleb Landry Jones as Bryant, with a supporting cast of stellar Australian talent such as Judy Davis, Essie Davis (all the Davis's!!) and Anthony LaPaglia. Stan's original publicity statement did not specifically mention the Port Arthur massacre, instead relating that the film "looks at the events leading up to one of the darkest chapters in Australian history in an attempt to understand why and how this atrocity occurred."
CASTING!#CalebLandryJones, #JudyDavis, #EssieDavis, and #AnthonyLaPaglia are set to star in #Nitram.

The film is based on the 1996 Port Arthur massacre, which is one of the worst crimes in Australian history that saw a mass shooter kill 35 people and injure another 23. pic.twitter.com/utmh1sDDHO

— WeAreEntertainmentNews (@WeAreEntNews) November 30, 2020
Perhaps the streaming platform was right to be somewhat vague in their announcement, since the sensitivity of the subject matter quickly caused critics and even shooting survivor Justin Woolley to speak out against the film's offensive potential. Woolley, who was 12 at the time of the massacre, ultimately made a statement to Pedestrian.
As a survivor of the Port Arthur massacre I would like to state that this can, and let me be clear, fuck the fuck off.https://t.co/KRlQyFNlSM

— Justin Woolley (@Woollz) November 30, 2020
Agreed. This should be untouchable. It isn't a fucking movie, it's our country's greatest sadness short of how the country started. Fuck this, how dare they profit off this.

— somewherein84 (@somewherein84) November 30, 2020
A survivor of the 1996 Port Arthur massacre has slammed NITRAM, an upcoming film about the shooter's life.

"You'll have to excuse me, and I would have thought any right-minded person, for believing that is tasteless." https://t.co/6cykUNobP0

— PEDESTRIAN.TV (@pedestriandaily) December 1, 2020
The fact #Nitram is three weeks into production is evidence the producers wanted to delay announcing it as much as possible to avoid cancelling the film, because they KNEW it was in bad taste. It's never too late. @StanAustralia

— Slurmp (@iamslurmp) December 1, 2020
But further discourse from film and culture critics called for patience, pointing out that the film's disturbing (and disturbingly true) subject matter should not be beyond the limits of artistic interpretation.
Funny how the headlines around Justin Kurzel's NITRAM has left out this key detail…https://t.co/rI0JednZE7 pic.twitter.com/GZcEeMlS6F

— Richard S. He 何盛皓 (@rsh_elle) December 1, 2020
Remember the walk outs (!!!) of THE NIGHTINGALE that dared show colonialists doing what colonialists did (rape, murder, racism). Films like UNITED 93 and ELEPHANT and POLYTECHNIQUE are often hailed as masterpieces (I agree on two of those). Why is our tragedy off limits? 3/3

— Glenn Dunks (@glenndunks) November 30, 2020
Arguments about whether it's justified for artists to explore certain events always resurface. We must empathise with survivors but it comes down to the art: what insight it gives about life, people, the human psyche. Many great films have been made about terrible things #nitram

— Luke Buckmaster (@lukebuckmaster) December 1, 2020
Whether you consider Nitram to be tasteless, necessary or just an instance where freedom of speech and representation ought to win out, it's pretty hard to deny that there have been a bloody load of Australian productions about evil murdering anti-heroes and their tortured psyches. I mean, for a while there from about 2008—2015, it felt like the only thing ever advertised on TV was one of a million Underbelly spin-offs. Or Ivan Milat. Or Snowtown, another grim Aussie drama based on true criminal events. Also directed by Justin Kurzel.
Still you have to wonder why Australian (male) filmmakers are so enamoured of the sociopath as antihero.The Boys, Chopper, Animal Kingdom, Snowtown, films about Ned Kelly and Alexander Pearce keep being made, rather than films about massacres in our past, or murders in our homes.

— citizen kay (@citizenkay8) December 1, 2020
One thing is for certain: we haven't seen the last of this debate, and probably won't once the movie has come out and we've all had a chance to consider Kurzel's depiction of the shooter. The Guardian's article on the controversy, which features critical statements from the Alannah and Madeline Foundation, even respectfully skirts around mentioning the name Martin Bryant upfront; this is in strong contrast to the stark title of Kurzel's film, which is merely the name "Martin" spelled backwards.
Nitram is currently being filmed in regional Victoria, rather than on location in Tasmania; the decision may have been made in part to avoid offence or disrespect to the local Port Arthur community. While no release date has been announced, the movie will appear in cinemas and on Stan, unless the uproar surrounding its content changes things.
For what it's worth, Woolley did not advocate for censorship of the film, concluding his statement by admitting that "they [Stan and Justin Kurzel] are free to make this movie, sure, but that also means I'm allowed to say I think it's a horrible idea."