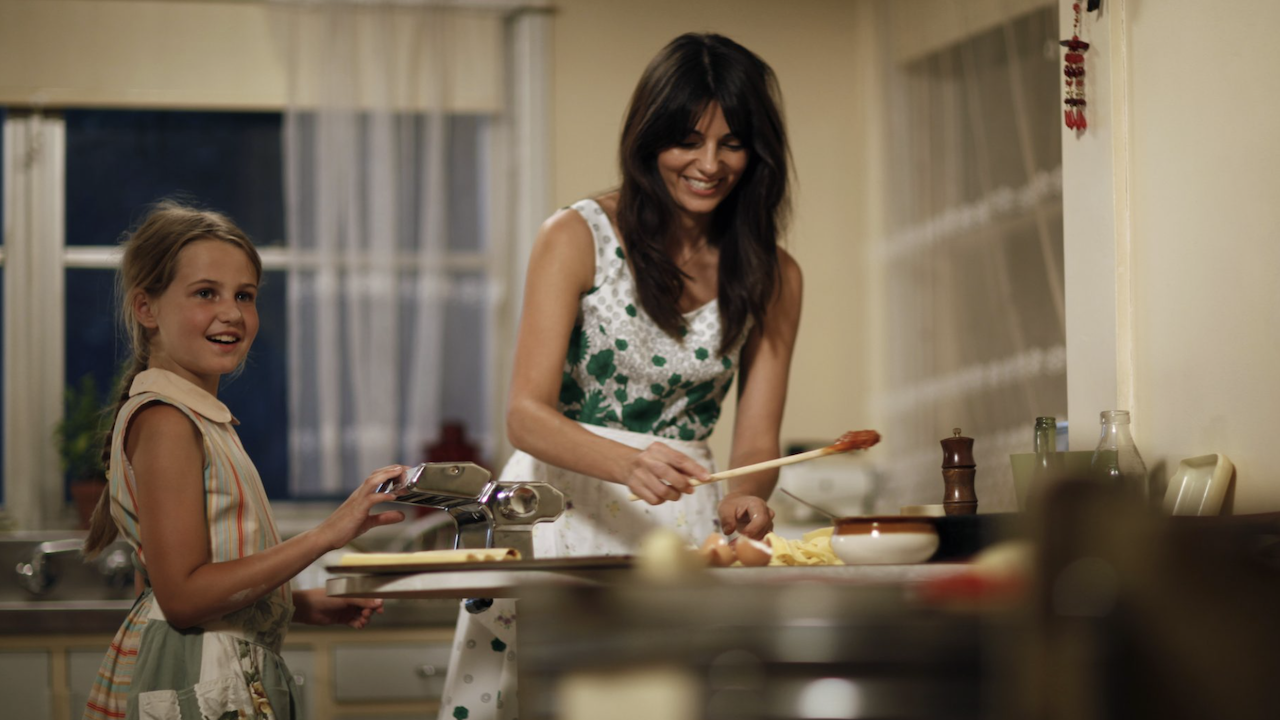 Like its namesake, Australian migrant drama Little Tornadoes is empty in the middle

---
A retro family drama, Little Tornadoes touches on themes of belonging, intergenerational trauma, and migrant experiences without much dramatic tension. Travis Johnson highlights the cinematography and decent lead performance.
1971: after his wife suddenly runs off to Melbourne, factory hand Leo (Mark Leonard Winter) is faced with the daunting task of raising his two young children, Maudey and Jack (real life siblings Minnie and Freddie Liszukiewicz)—not easy for a closed-off man whose default dinner plan is baked beans on toast.
His only, grudging, support comes from his father Jim (Robert Menzies), a farmer struggling with his own demons thanks to his experiences during World War II.
Things begin to change, however, when Leo's recently arrived Italian immigrant workmate, Tony (Fabio Motta) suggests hiring his sister, Maria (Silvia Colloca) to help around the house. "Emotionally stunted man is reinvigorated by vivacious and exotic woman" is the plot of every second feel-good romantic comedy to come down the pike, but director and co-writer Aaron Wilson's (Canopy) Little Tornadoes is about as far from a romcom as you can get. Rather, the film—which was shot in the New South Wales/Victoria border town of Tocumwal back in 2009—is a meditative drama, touching on themes of male alienation, generational trauma, and the immigrant experience.
"Touching on", yes, but never really dramatizing them. The trajectory of Little Tornadoes' narrative is a fairly flat one, and its moments of catharsis are largely interior. Which would be fine, except that the film's characters lack interiority. It's one thing for Leo to be unable to describe his desires and feelings, but quite another for the film he inhabits to fall short of the same.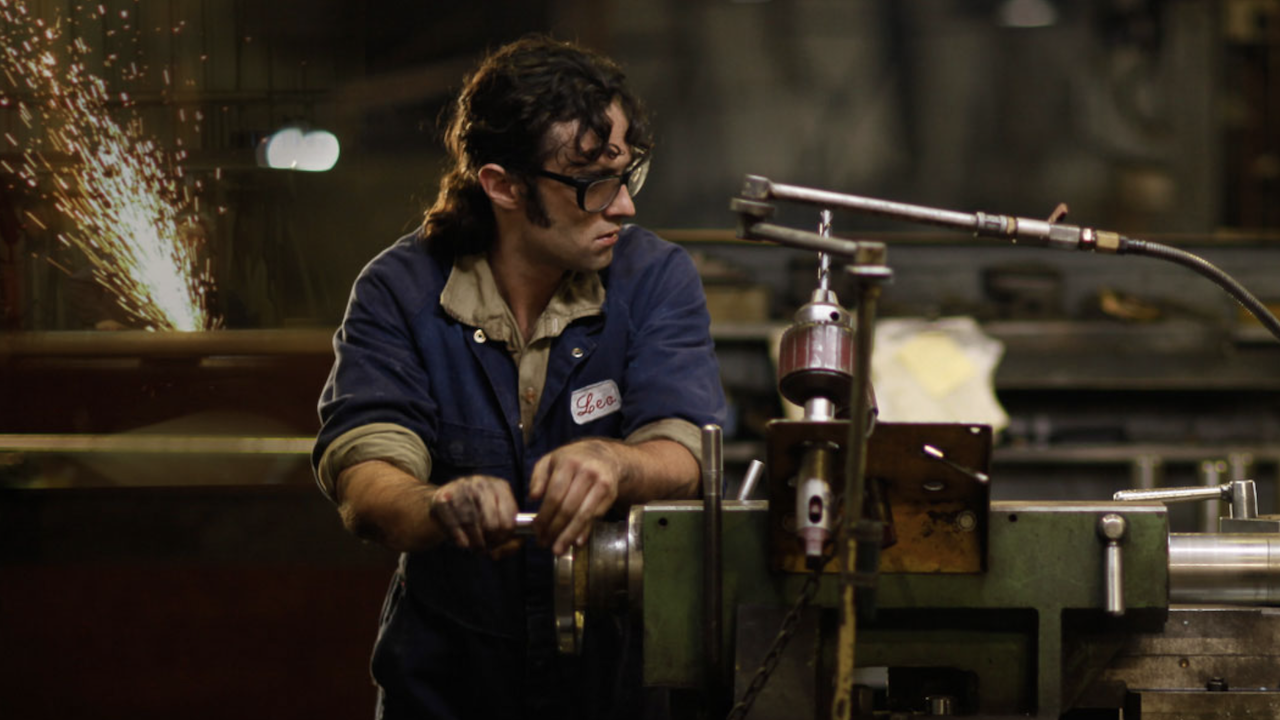 Wilson attempts to give a sense of the laconic Leo by contrasting him with the more worldly and thoughtful Maria, largely through her voiceover narration, which was written in collaboration with Australian literary light Christos Tsiolkas (The Slap, Dead Europe). While initially Maria's poetic musings on the difference between her continental homeland and the small town Australian milieu in which she finds herself are intriguing, it isn't long before her observations feel more forced and self-conscious, striving to inject meaning into a film largely bereft of dramatic tension.
Sign up for Flicks updates
Cinematographer Stefan Duscio works wonders capturing not just the vast spaces of the rural setting but also the strange, dark loneliness of a country town. The period production design by Tim Burgin is evocative, although the odd World War II flashback to explain veteran Jim's PTSD stretches the production's capabilities. Still, in their hands Little Tornadoes is a beautiful work.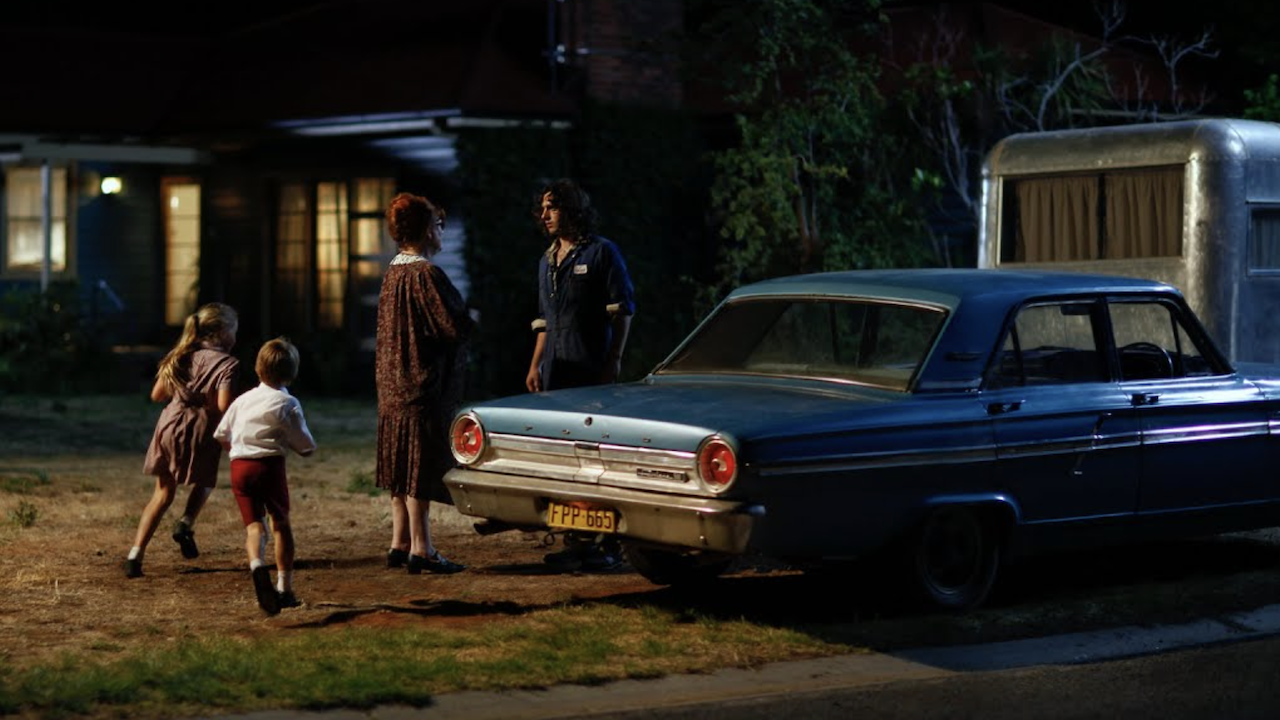 Unfortunately, it's a rather hollow and un-affecting one. Little Tornadoes deals in allusion rather than actualisation, and although it attempts to encompass several motifs, it never really digs deep enough into one to offer its audience a satisfying narrative experience. There is a lot to admire here moment by moment and element by element. Yet despite a decent performance from Winter as our taciturn protagonist, this is yet another timid Australian drama that is so afraid to state anything plainly that it almost forgets to say anything at all.