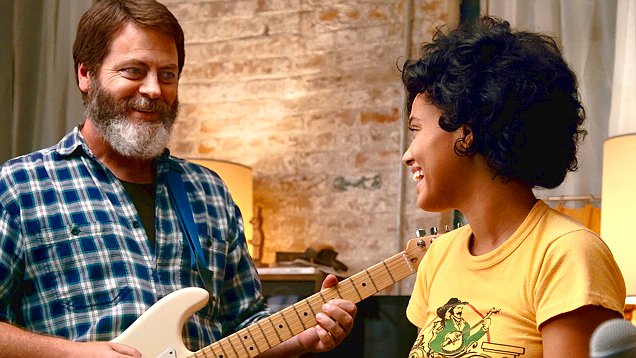 Hearts Beat Loud is an inspiring feel-good drama about music and people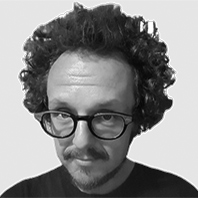 ---
In his recent profile of the reclusive Australian novelist and poet Gerald Murnane, New York Times journalist Mark Binelli revealed the writer's obsession with crafting stories and illustrations that paint in minute detail a private fantasy world. With no intended readers in mind, the inference was that Murnane had embraced a kind of 'pure' prose. Why is it strange for writers to write for no readers, but not strange for musicians to jam by themselves for no listeners?
The lovingly made and humanistic feel-good drama Hearts Beat Loud – about a hipstery vinyl store owner and his musically talented daughter – speaks to the joys of artistic creation as a process rather than an outcome. We see that expression of feelings and the genesis of ideas are joyous ends in and of themselves. We see that a good gig is not about the number of people in the room but emotions shared between the performer and the audience.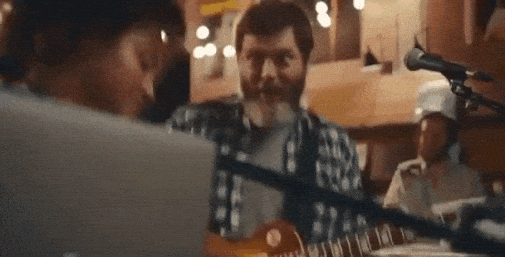 Chunks of the running time are dedicated to Frank (an endearingly grizzled Nick Offerman) and Sam (Kiersey Clemons) jamming at home. Frank has always wanted to start a band with Sam and Sam has always resisted. Without laboring the point, director and co-writer Brett Haley (who wrote the script with Marc Basch) tells that these are the moments that are special. They are not dramatically justified because they belong to a wider trajectory like the path to success or the pursuit of fame; they belong to themselves.
Sign up for Flicks updates
Director Richard Linklater made a similar point in his also excellent, more formulaic 2003 comedy School of Rock: that in music – as in life – the journey is more important than the outcome. While in Linklater's film a tournament loomed in the background to test the characters' mettle, in Haley's it is the ailing state of Frank's vinyl record store. Will this be the story of the business bouncing back or coming to an end?
Early in the piece a friendly customer, Leslie (Toni Collette) buys a record. We discover through conversation that she is Frank's landlord. Soon later one of Frank's pals, Dave (Ted Danson) joins him at a bar. We discover, again after conversation, that he is the bartender and the owner of the place. How we meet these characters reflects Haley's priorities. They are people and not professions; what they mean in societal terms is less important than their significance in the life of the protagonist.
Hearts Beat Loud, warmly and unpretentiously shot by Eric Lin, exists in a world where people are still good to each other – but kindness, like selfishness, can be complicated. Frank is unsure how to respond to a generous offer from Leslie regarding his ailing business (kindness). Once a song recorded by Frank and Sam gets a good response on Spotify, Sam doesn't know how to handle an inversion of the conventional dynamic – with dad encouraging daughter to delay her university studies so they can create music (selfishness, maybe) and daughter arguing the opposite.
What a delightful film. So enjoyable and so fulfilling. It is sweet without being syrupy; it is hopeful without making promises. Introduction of the aforementioned plot points – including the ailing business situation and Frank and Sam's song on Spotify – suggest the story will run in certain directions. But the director pulls us towards different and unexpected outcomes. Haley finds ways to return to his core messages: that even public performances are personal; that everybody has a song to sing; that creating is better than completing.