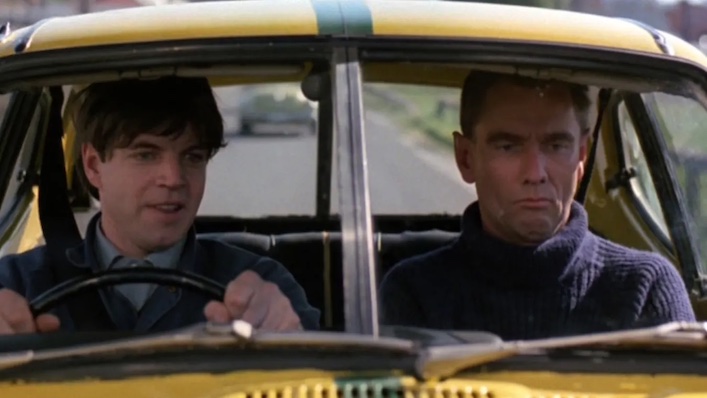 Cult Melbourne comedy Malcolm is getting a tram-tastic 35th anniversary screening

---
Only a few months ago, we were excited to find that Netflix had added a bunch of classic and under-seen Australian movies to its film library. And while it's awesome to watch these local gems from the comfort of home, we simultaneously long to be able to watch them in a nice public group of hooting, hollering Aussie cinephiles.
Melbourne film fans will get that chance at Cinema Nova, where the 1986 crime-comedy Malcolm is screening in celebration of its 35th anniversary. The wacky story is available on Netflix, but wouldn't you rather see all the invention, friendship and pre-Pimp-My-Ride car modification on a big screen?
I had forgotten how utterly charming MALCOLM from 1986 is, looking up the trailer made me smile big time

— Simon Waite (@thecinemascene) December 23, 2020
Colin Friels stars as the titular character, a lonely automotive genius obsessed with Melbourne's trams. He's isolated after the death of his mother, and it takes John Hargreaves as new roommate and career criminal Frank to bring him out of his shell, with the pair concocting homemade trams and an innovative car that splits in two to carry out a daring bank heist.
The grainy trailer below shows off that genius getaway car, as well as some pre-drone remote technology, moving bins and Malcolm's Rube Goldberg-esque convenience systems. It's less Fast and Furious, more Cute and Curious.
On Thursday August 19, Cinema Nova is holding an illuminating 35th anniversary screening of the film, accompanied by a Q&A with director Nadia Tass and screenwriter/director of photography David Parker.
A husband and wife filmmaking duo, Tass and Parker must have some incredible stories from Malcolm's zany set; hearing their memories of how it all came together on Melbourne streets should be well worth the price of admission.
Iconic movements in Australian cinema

(Not in any order)

#9 The ingenuity of Malcolm

Malcolm, 1986 Nadia Tass pic.twitter.com/LIkvSUQoZd

— FilmLover1974 (@FilmLover1974) November 23, 2016
You should absolutely take the tram to Cinema Nova on August 19, before seeing Melbourne as it was in 1986 on screen in a glorious 4k restoration of Malcolm. Tickets are available on Cinema Nova's official website here, where you can also check out their program of Australian Made screenings that deserve an in-cinema experience.