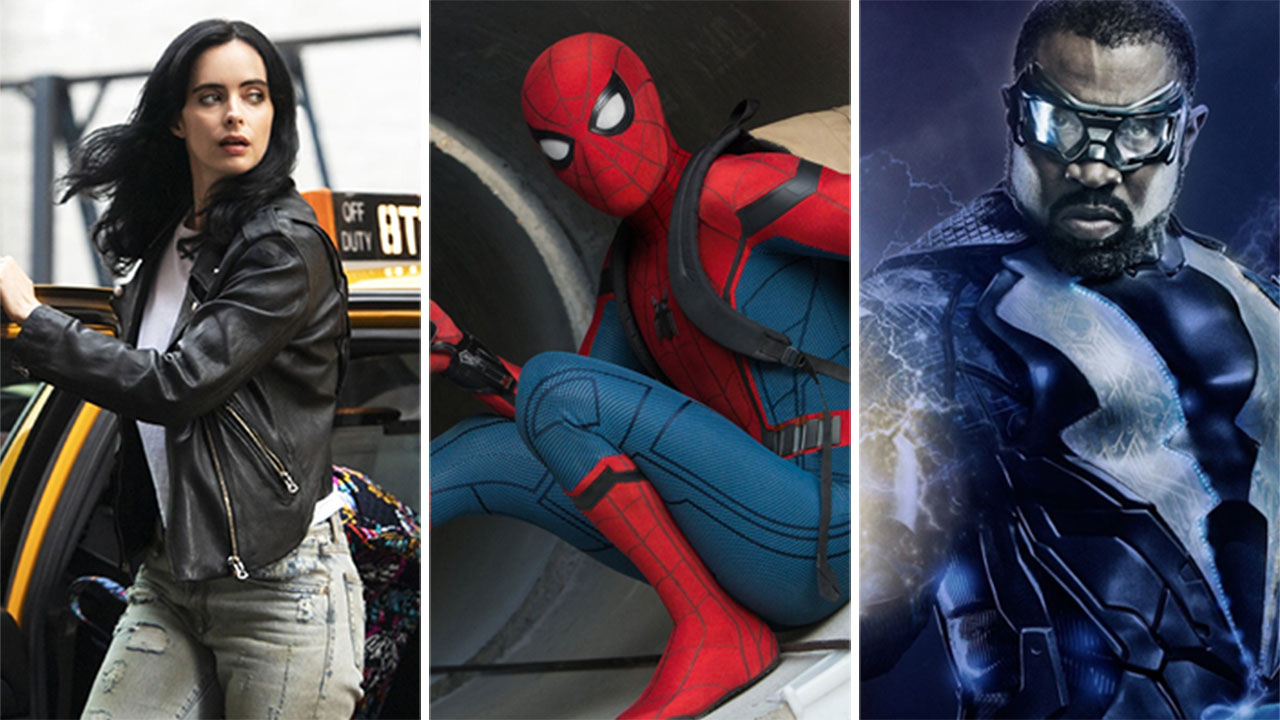 The 25 best superhero movies and shows on Netflix Australia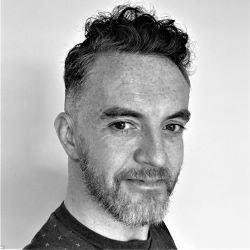 ---
Holding out for a hero? Turns out a global pandemic succeeded where countless supervillains have failed, and knocked out the good guys for almost a year and a half on the big screen.
While they're finally back in cinemas with the likes of Marvel's Shang-Chi and the Legend of the Ten Rings and Eternals, the truth is they were always fighting the good fight on Netflix. Stephen A Russell takes a look at 25 of the streamer's top contenders.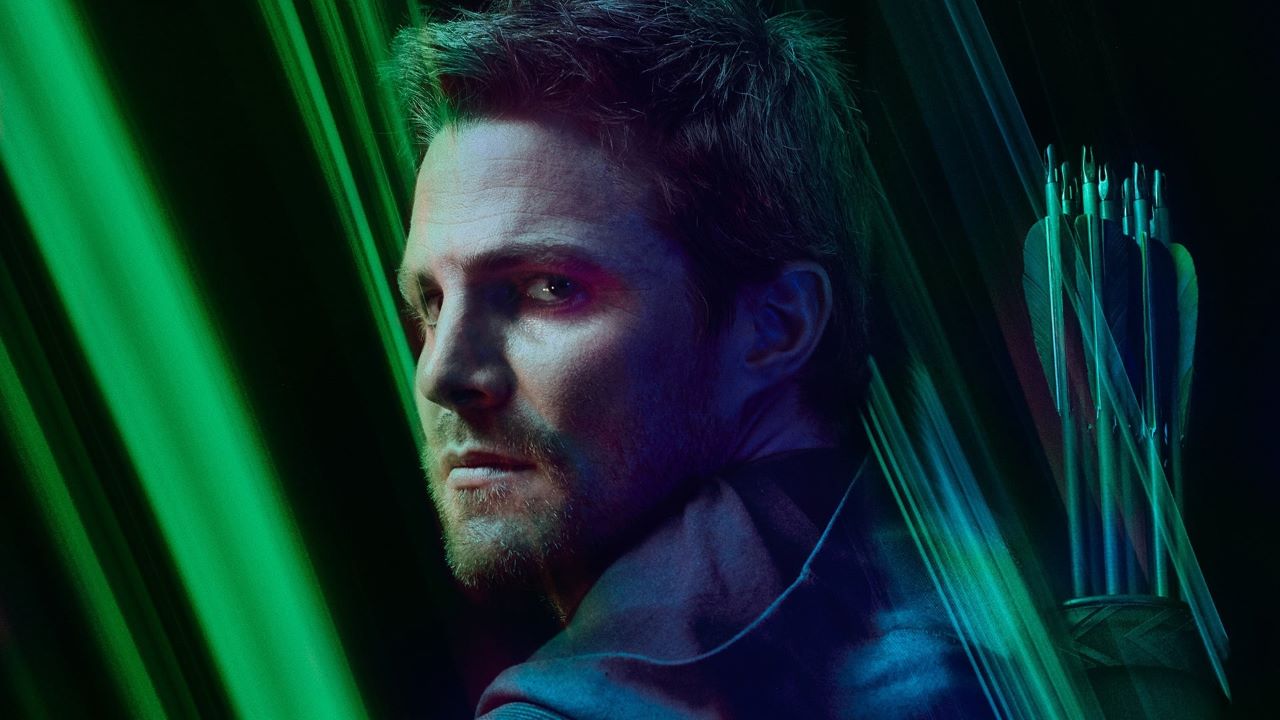 Arrow (2012-2020)
Watch on Netflix
This CW hit starring Stephen Amell spawned a multiverse of interconnecting shows now known as the Arrowverse. Here was a fun twist on the origin of the spoiled millionaire with an inexplicable penchant for fighting with a bow and arrow. The creative team got that sometimes the best thing about heroes is their back-up besties, as led by Emily Bett Rickards' Felicity Smoak (working a will-they-won't-they smoulder) and David Ramsay's stoic John Diggle.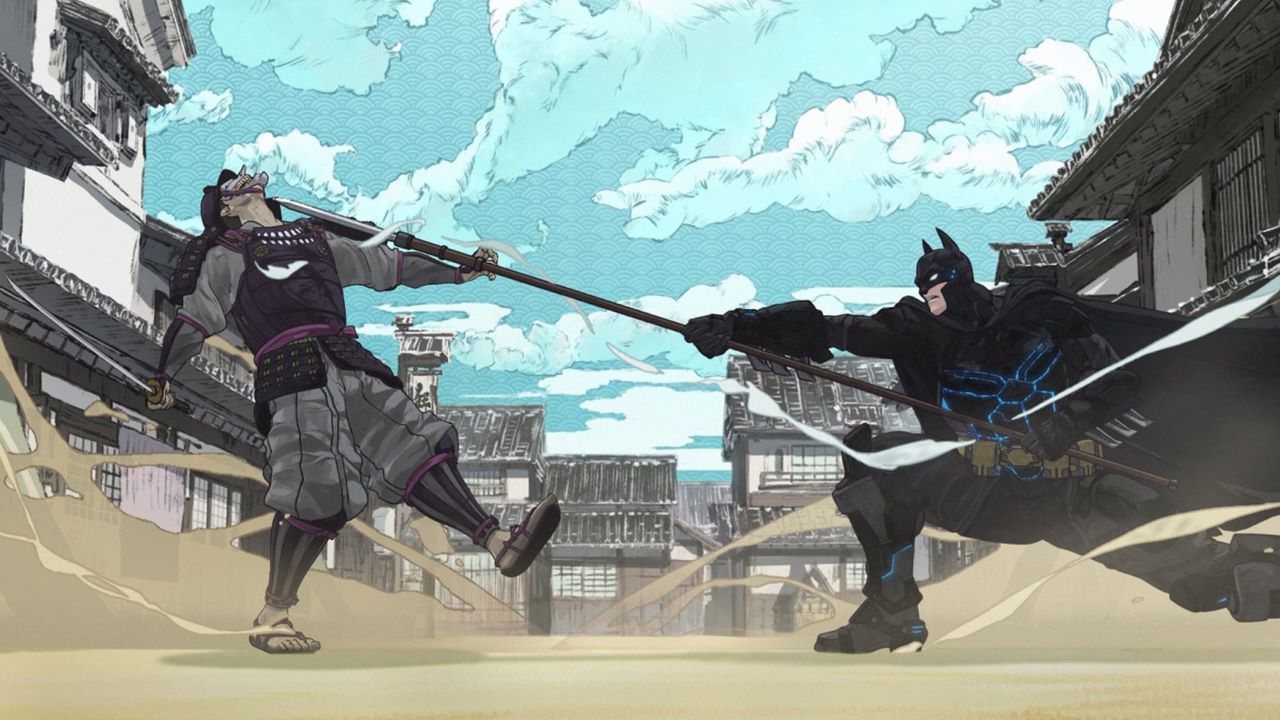 Watch on Netflix
If you want an alternate take on the big Bat himself, and we mean really, 'mind-altering substances' alternate, then try out this wildly off-the-wall Elseworlds-style anime adventure with a time-travelling spin. Talking monkey villain Gorilla Grodd whisks Batman back to 16th century Japan, and a near-incomprehensible plot is nevertheless made wondrous by the combo of director Junpei Mizusaki (Star Wars: Visions) and Kamen Rider screenwriter Kazuki Nakashima. Loony 'toons it is.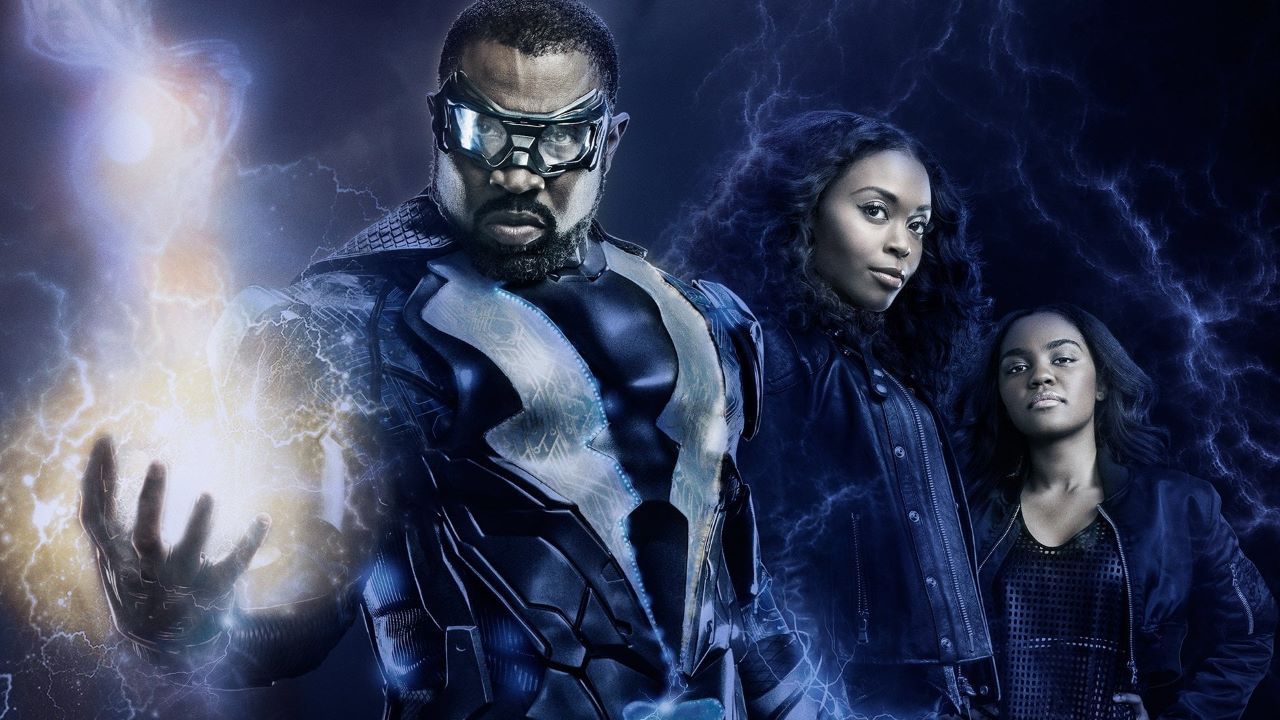 Watch on Netflix
After first bringing the Wakandan king to life in 2016's Captain America: Civil War, the late, great Chadwick Boseman graduated to his own solo superhero movie in 2018. But as one of rival DC's greatest Black heroes, Cress Williams was already holding down his own Netflix show. He plays the lightning-charged, middle-aged hero who has walked away from the superhero game to become a school principal, only for fate to bring him back into the fold alongside his kick-ass daughters. The family vibe makes this show really sing.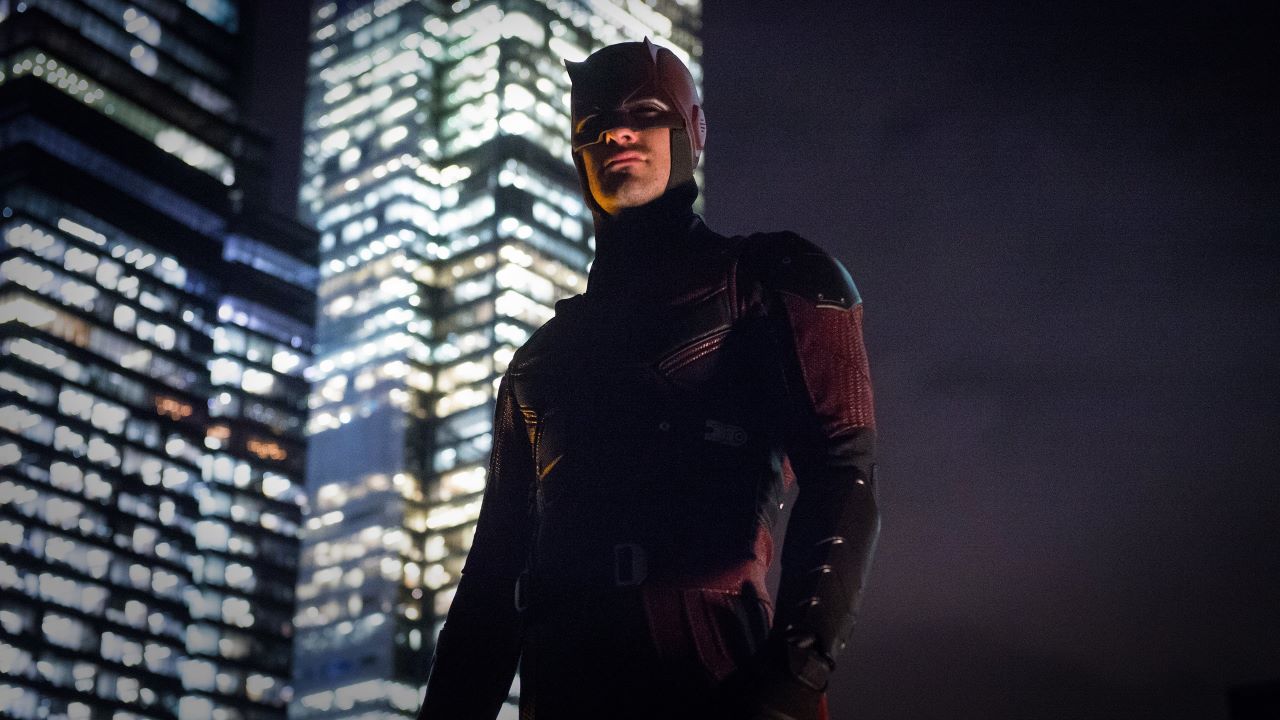 Watch on Netflix
Poor Ben Affleck. First folks thought his take on Marvel's blind avenger was not much cop, then they trashed his surly Batman too. Unleash the sad memes. Still, Boardwalk Empire's Charlie Cox fared much better in this three-season (plus The Defenders) run as lawyer Matt Murdock, who realises he can be far more effective in taking down NYC's underbelly of crime from the dark(er) side. Reasonably free from the MCU's machinations, it's a law unto itself in the best way.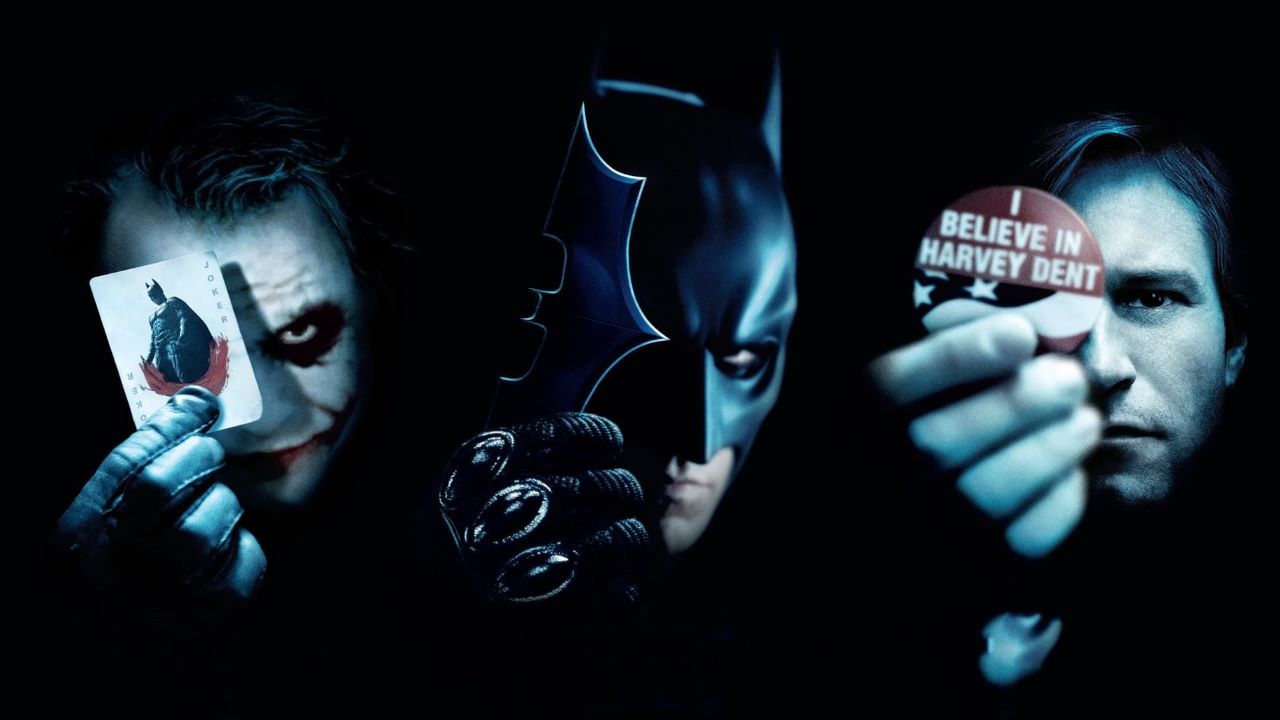 Watch on Netflix
Christopher Nolan may have lost a few fans with the perplexing and frustrating Tenet, but he'll always hold a special place in the heart of Batman stans, for the middle chapter of his grand reimagining of Gotham. The loss of the film's Joker Heath Ledger and his posthumous Oscar only amplified the Shakespearean tragedy of the superhero saga, in turn summoning darker-still forces to shatter the peace of the city. No one thought Jack Nicholson could be topped, and yet that's exactly what we got in Ledger's unnerving depiction of the Clown Prince of Crime.
Watch on Netflix
Ever since Adam West pulled on his suspiciously lavender-hued Batsuit, a truly ridiculous number of Gotham-set adventures have played out on screens big and small. But this show had the good sense to come at the mythos from a slightly different perspective, focusing instead on the early years of rookie cop and not-yet Commissioner Gordon.
Sign up for Flicks updates
As played by The O.C. star Ben McKenzie, Gordon faces off against Bats' rogues gallery before they were fully formed, including Robin Lord Taylor's Oswald Cobblepot, Cory Michael Smith's Edward Nygma and Camren Bicondova's kitten-aged Selina Kyle. It made for a refreshing new angle.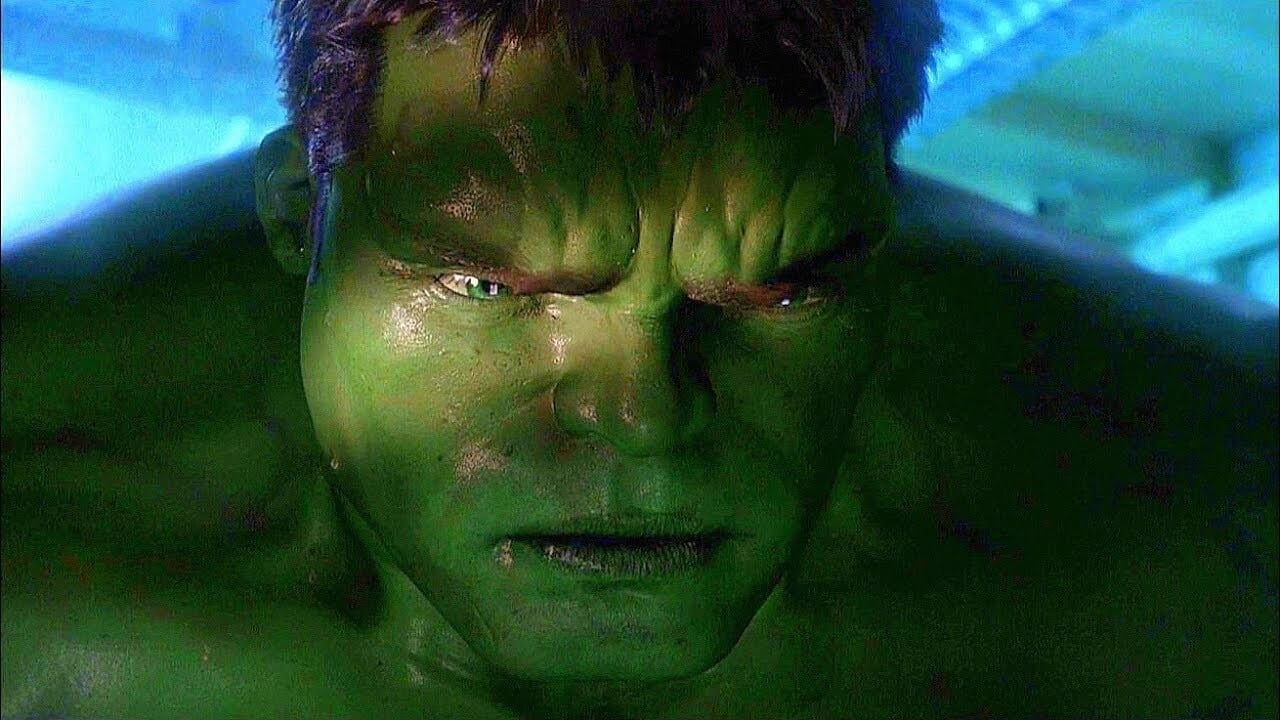 Watch on Netflix
Before Mark Ruffalo, and before Edward Norton, local non-Hemsworth hero Eric Bana brought the green meanie to life in arthouse fave Ang Lee's misunderstood epic. It was pre-MCU as we know it now, more closely more inspired by Mary Shelley's Frankenstein than it was by the hijinks of the Avengers. And Hulk's gloomier (almost DC gloomy) take on the material is actually what makes it kinda intriguing.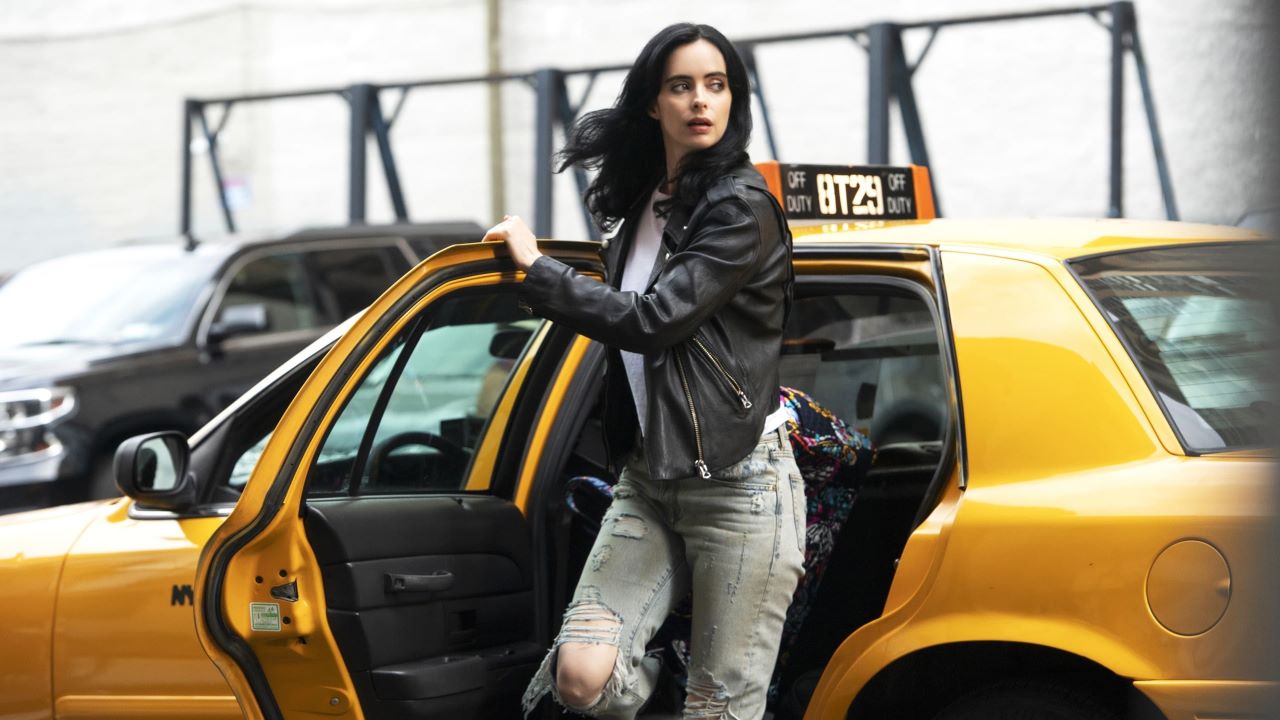 Watch on Netflix
Arguably the best of the Netflix Marvel Universe, that's mostly because of Krysten Ritter's remarkable turn as a superpowered hero who is trying very hard to get the hell away from her past life fighting crime, including by drowning her sorrows when everything turns sour. Now working as a private investigator, she specialises in cases involving folks like her. Deploying some enjoyable noir touches, former Doctor Who star David Tennant brings a disturbing level of creepiness to his season one villain Kilgrave.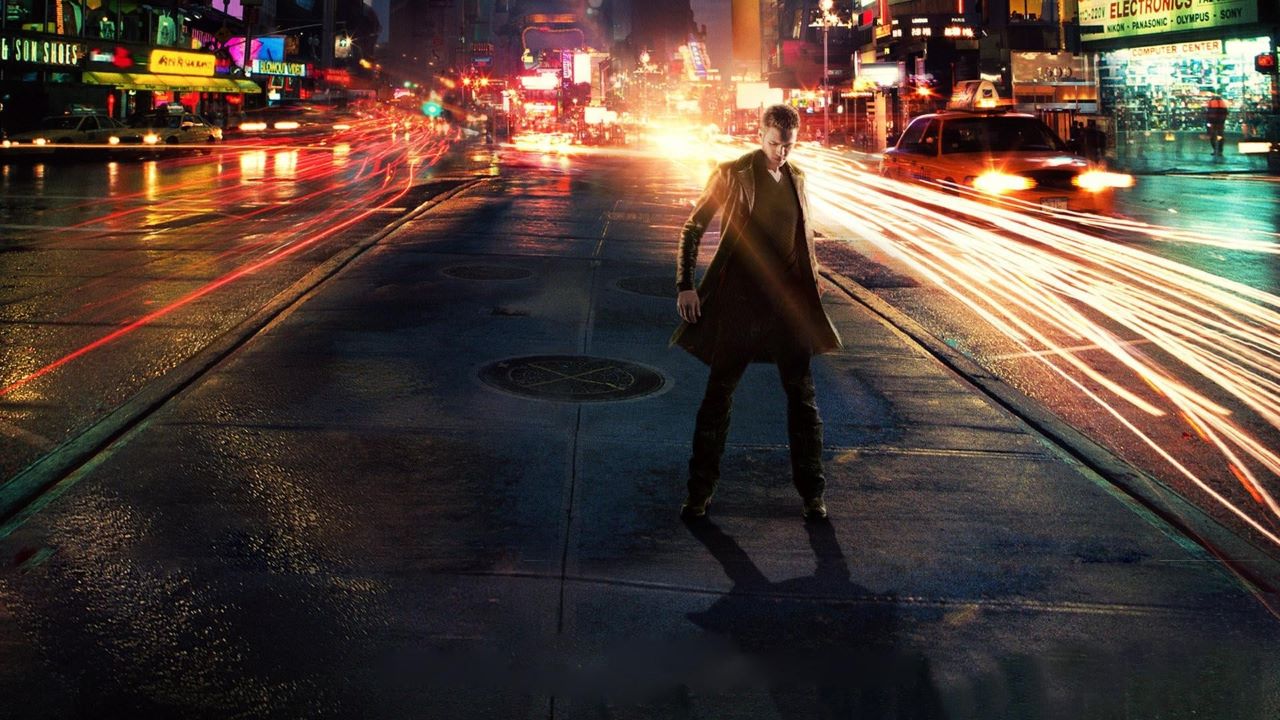 Watch on Netflix
While the inadvertently hilarious title makes it sound like something you'd pick up at Cotton On, this movie from The Bourne Identity director Doug Liman and Man of Steel scribe David S. Goyer is actually a reasonably fun spin on superpowers. Not that most reviews would convince you, and the involvement of cranky Vader Hayden Christensen may dissuade too, but Jamie Bell and Kristen Stewart more than make up for the plot holes. Jumper is a YA tale of teleporting teens dragged into an ancient war, with Samuel L. Jackson bringing the bad ass.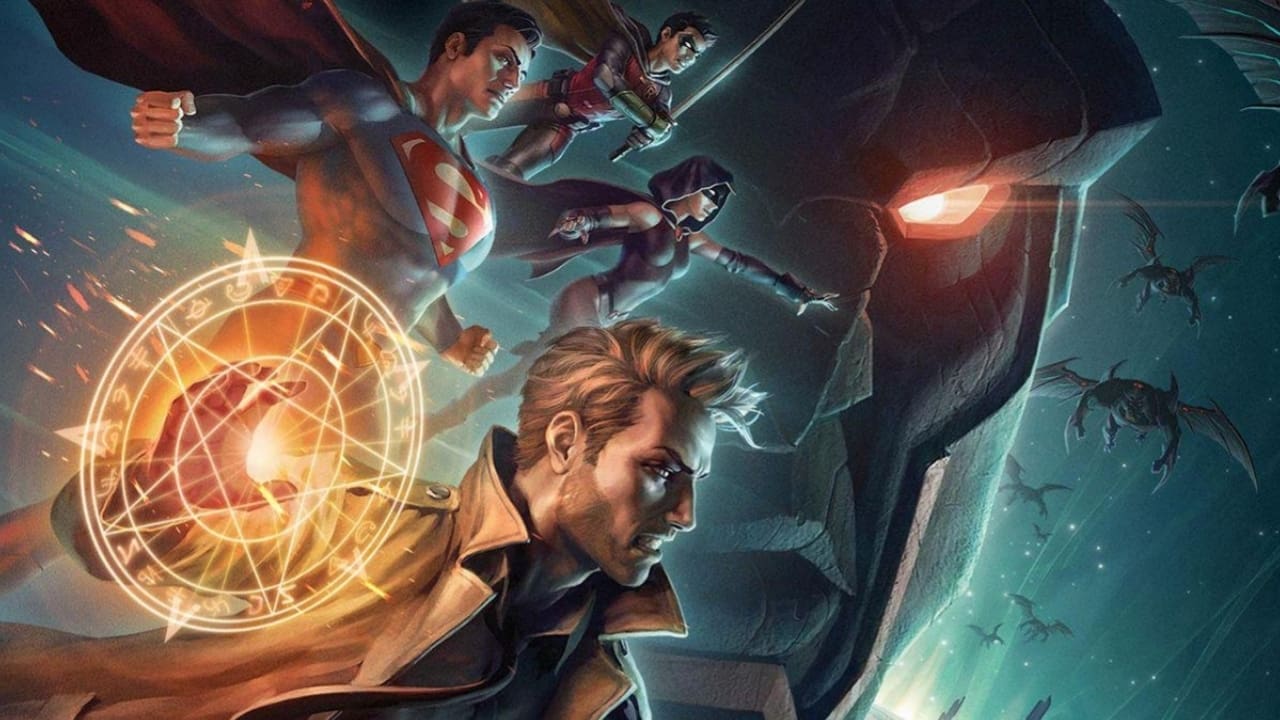 Watch on Netflix
Lucifer's frenemy John Constantine the Hellblazer turns up in this animated adventure featuring the rag tag survivors of the Justice League's freakier supernatural back-ups, and the Suicide Squad. They're all pitted against the malign forces of Darkseid in a ravaged Earth that has already fallen to the mad, bad alien's empire. And if your taste in animated shows runs family friendly, you should know that this last battle for survival comes packing plenty of F-bombs and a whole heap of shocking deaths.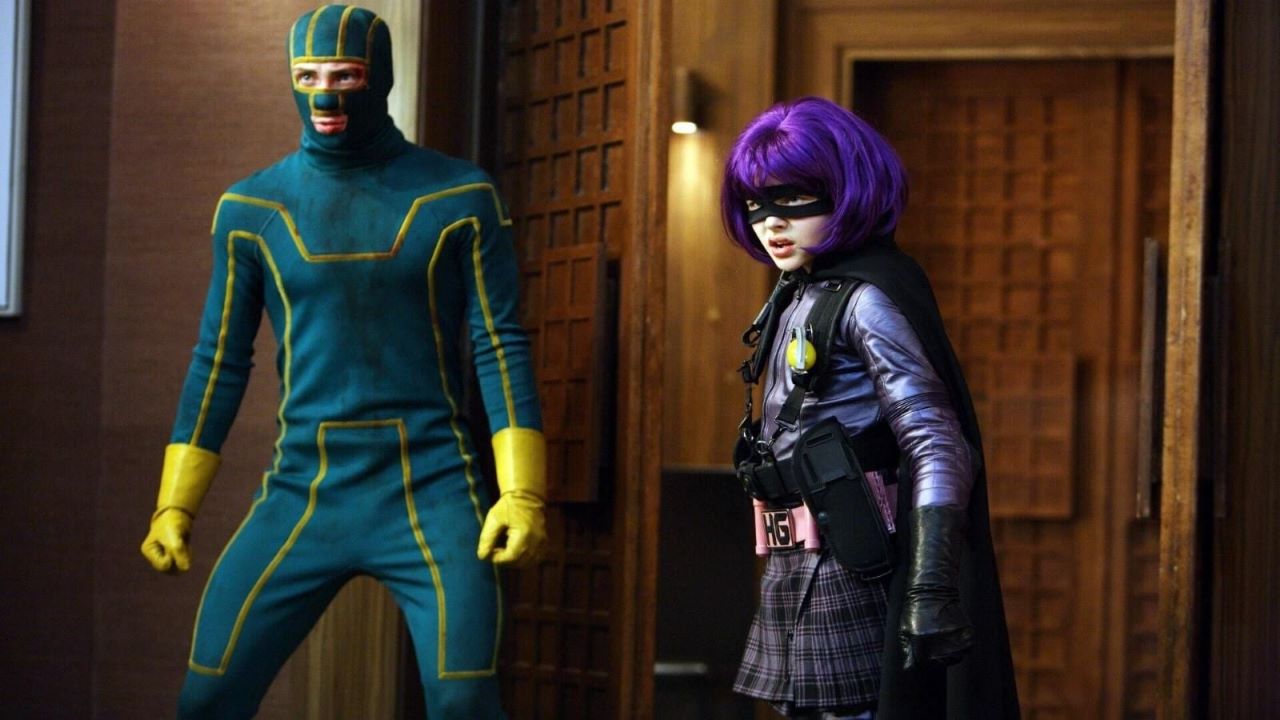 Watch on Netflix
For the most part, superhero fare on Netflix is pretty tame, with very little that compares to the insane savagery of the lycra-suited types over on Prime Video's The Boys. Not so Matthew Vaughan's adaptation of this potty-mouthed and hyper-violent Mark Millar comic book. Soon-to-be (but short-lived) Quicksilver Aaron Taylor-Johnson first played a high school teen so done with being brutalised by a cruel world that he dons the spandex to dish it back. It's a straight-up hoot, all the more for Chloe Grace Moretz' expletive-spewing minor Hit Girl.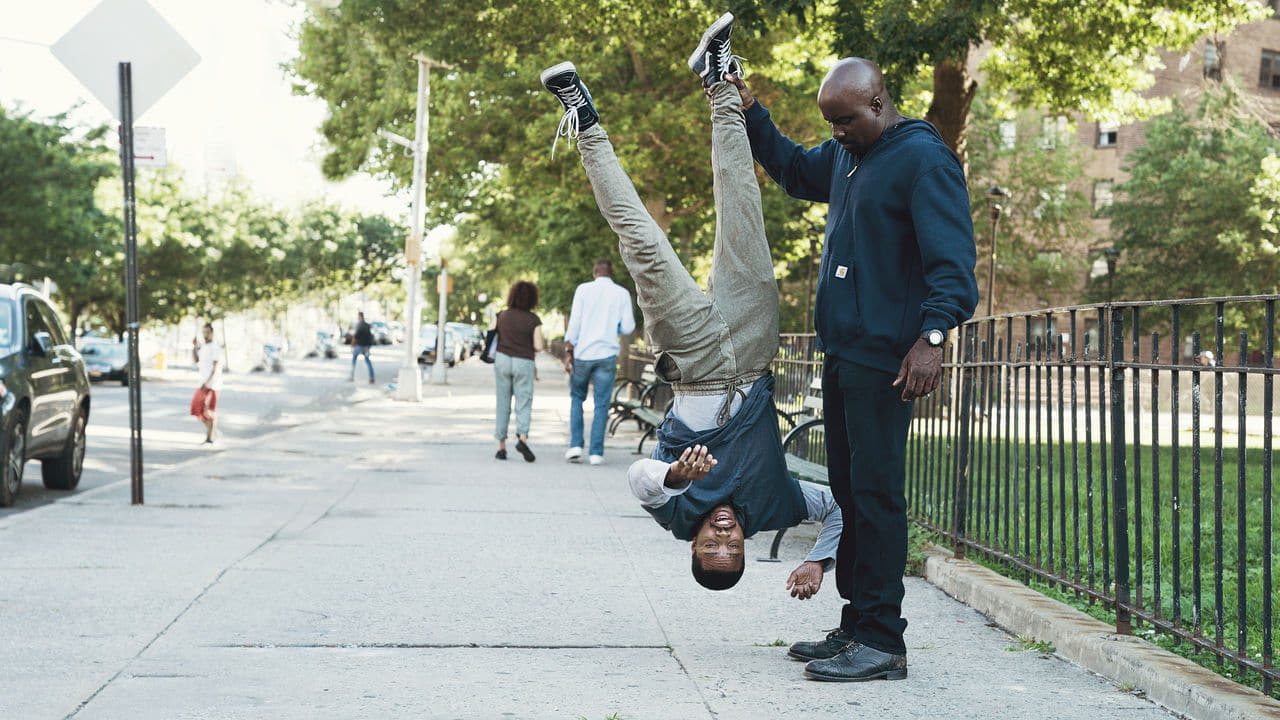 Watch on Netflix
Mike Colter first stepped into the shoes of the unbreakable hero in Jessica Jones, but their failed relationship is ancient history by the time we rejoin him in Harlem. A man in hiding, he picks up a gig working in the club owned by crook Cottonmouth—an impeccable casting choice in soon-to-be-Blade Mahershala Ali. Also featuring Alfre Woodard, it's an impressive line-up in a show that feels particularly powerful for depicting an African-American man who cannot be felled by bullets.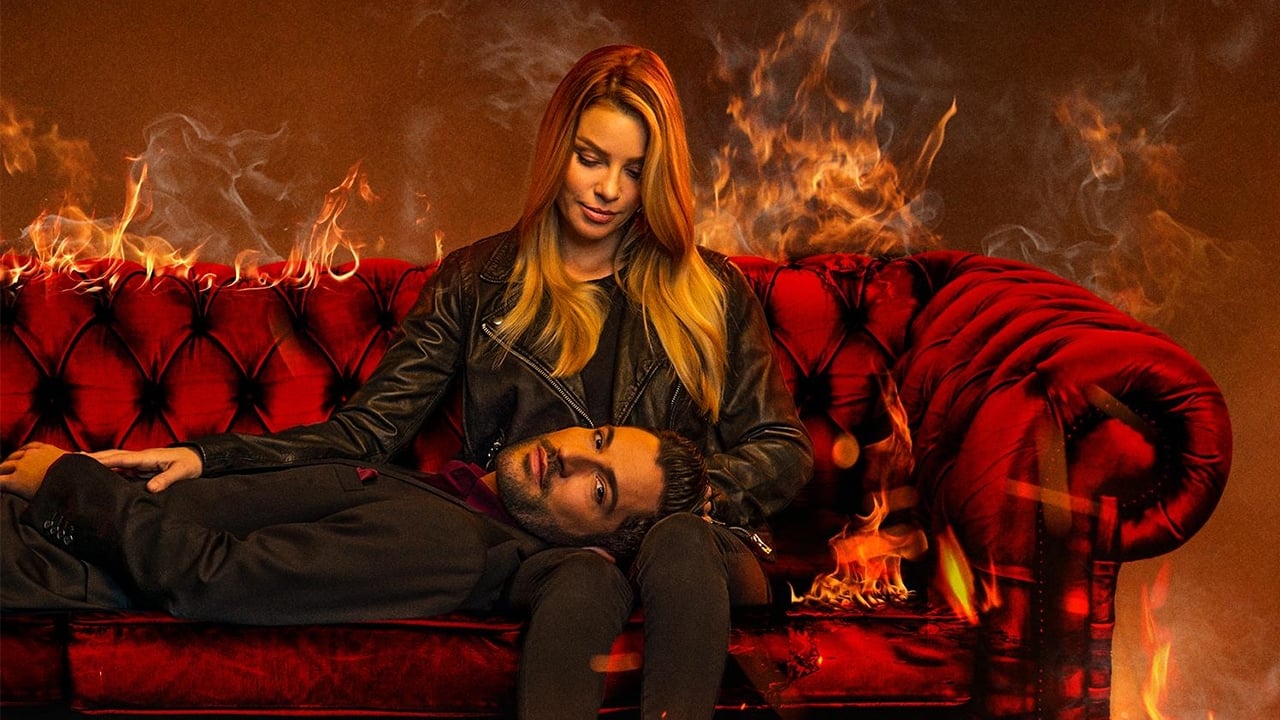 Watch on Netflix
Very loosely adapted from Neil Gaiman's beloved comic book series The Sandman, swarthy Tom Ellis plays the fallen angel who is fed up with life in Hell and has, of course, decided to set up shop in Los Angeles a.k.a. the City of Angels. While he doesn't bear much resemblance to the source material (look out for Gwendoline Christie's re-do) Ellis is a heap of fin as a nightclub owner who uses his supernatural powers to assist Hawaii Five-0 alumna Lauren German's Detective Chloe Decker. Dumped by Fox, it got better and better when Netflix stepped in to resurrect the show.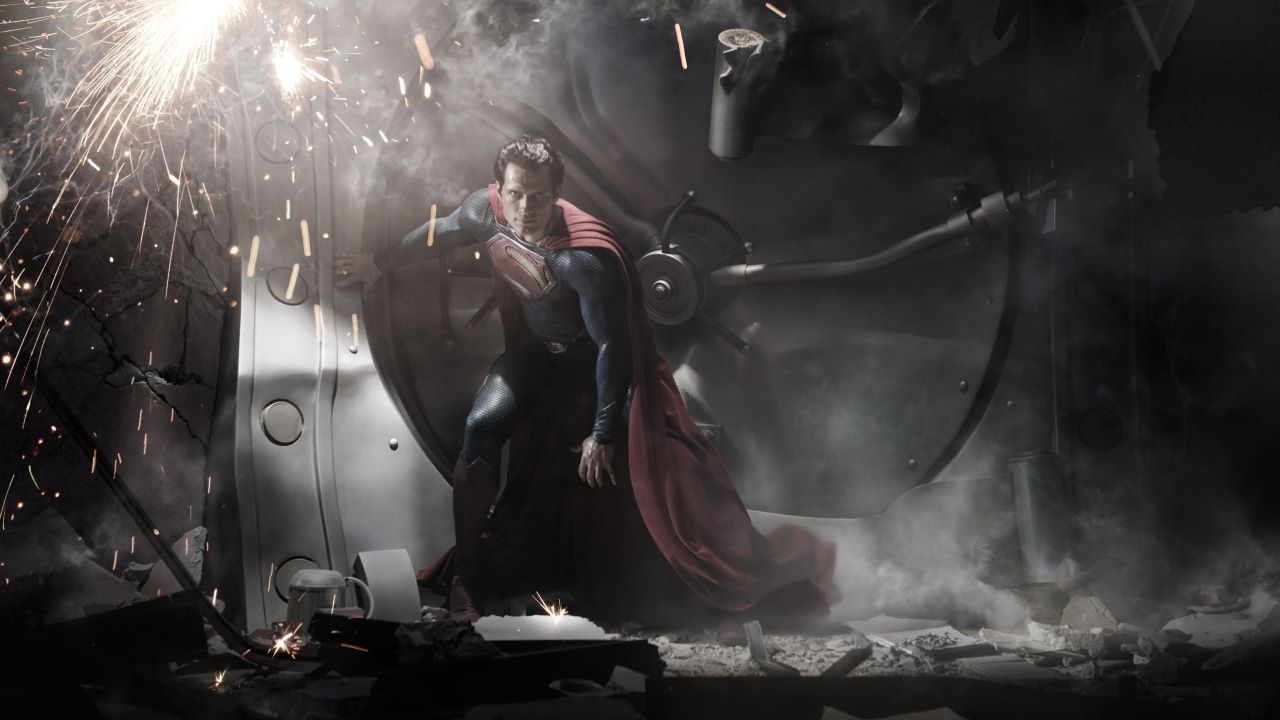 Watch on Netflix
Zack Snyder sure gets a lot of stick for his dark, gritty, and occasionally very silly redo on the Justice League's finest, but the first outing for Henry Cavill's square-jawed saviour Superman was genuinely epic. It looked magnificent, and had an aching heart that's hard to resist. Okay, we could do without the neck snap, but the much-maligned Metropolis showdown between him and Michael Shannon's monstrous General Zod looks exactly as gods at war should.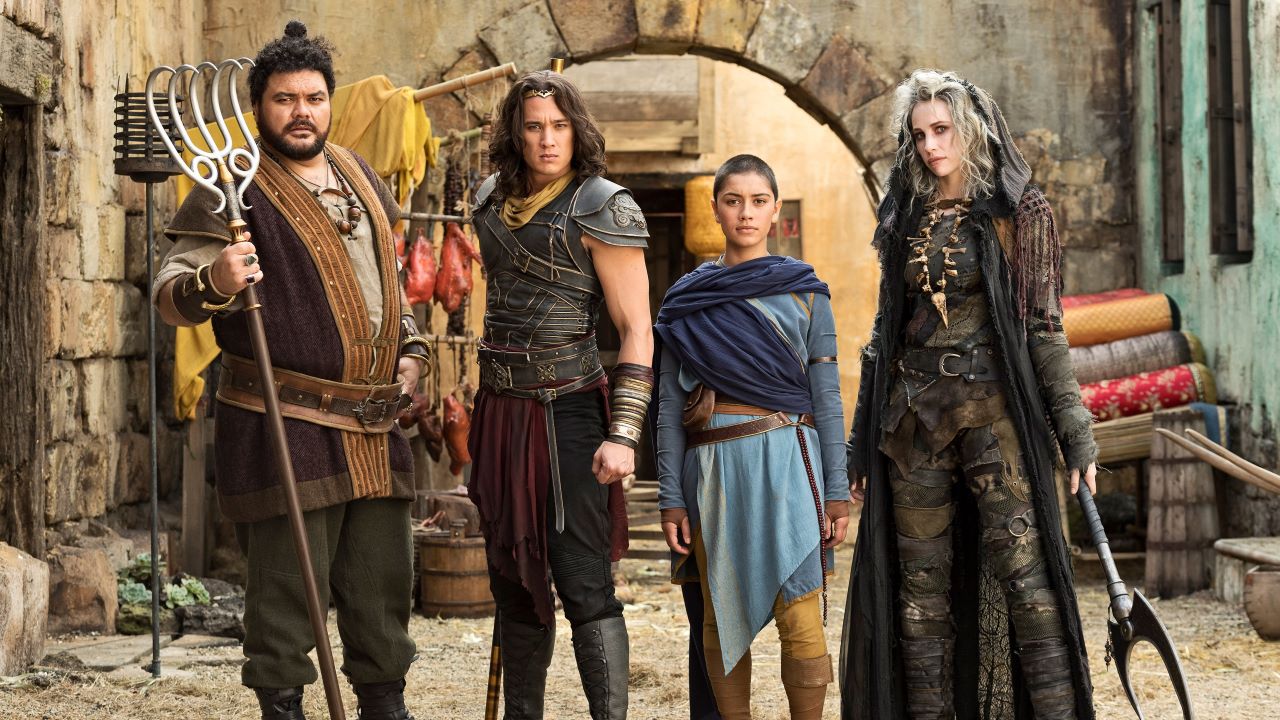 Watch on Netflix
Grown-up kids of a certain vintage will remember fondly the madcap antics of the original Japanese run, hokily dubbed for local audiences. This new iteration is a co-pro between the ABC, New Zealand's TVNZ, and Netflix, and is largely filmed across the ditch. Based on the 16th century Chinese fable Journey to the West The New Legends of Monkey has a really good time harnessing mythology in endlessly inventive ways, and Thai-Australian actor Chai Hansen is fab in the lead role.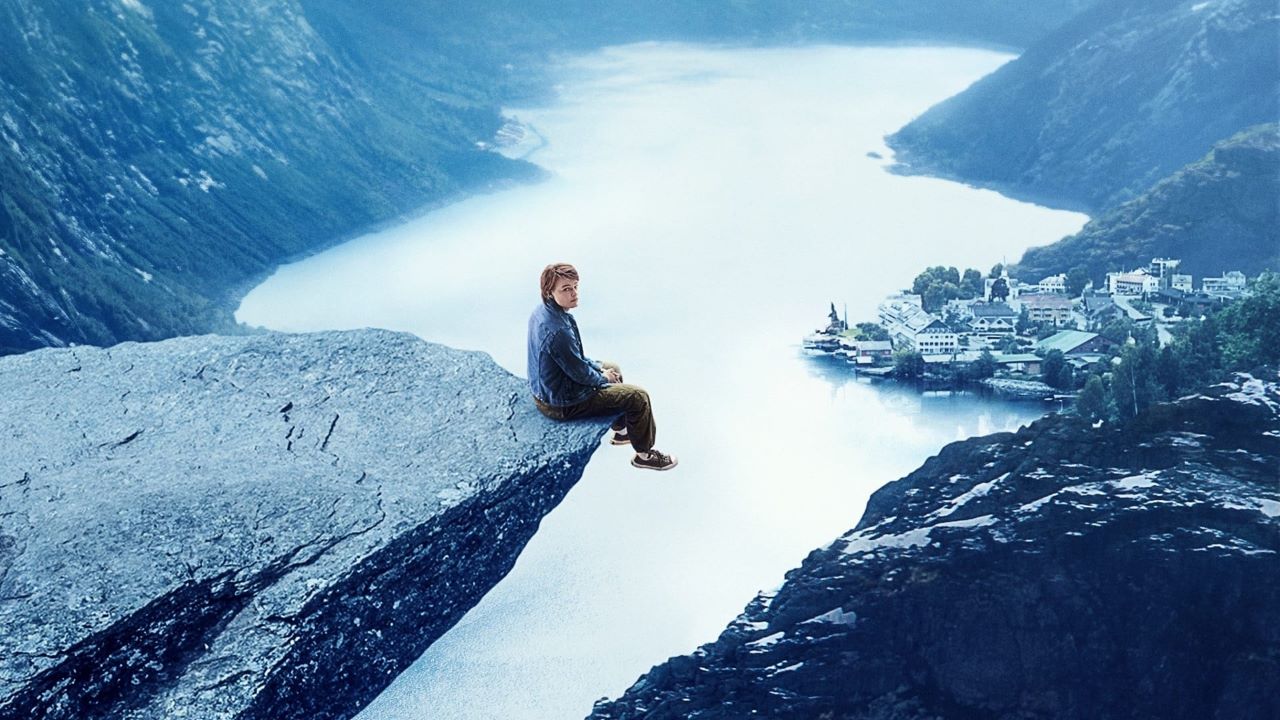 Watch on Netflix
While Netflix might not have access to most of the MCU that lives over at Disney+, they do have their own take on Chris Hemsworth's Norse God of Thunder, in this actual Norwegian take on the country's dramatically rich mythology. With the fictional town of Edda increasingly wracked by the bane of climate change, it's left to the young adults to save their world from impending doom, with David Stakston a great stand in as Magne, the reincarnated fan of good lightning.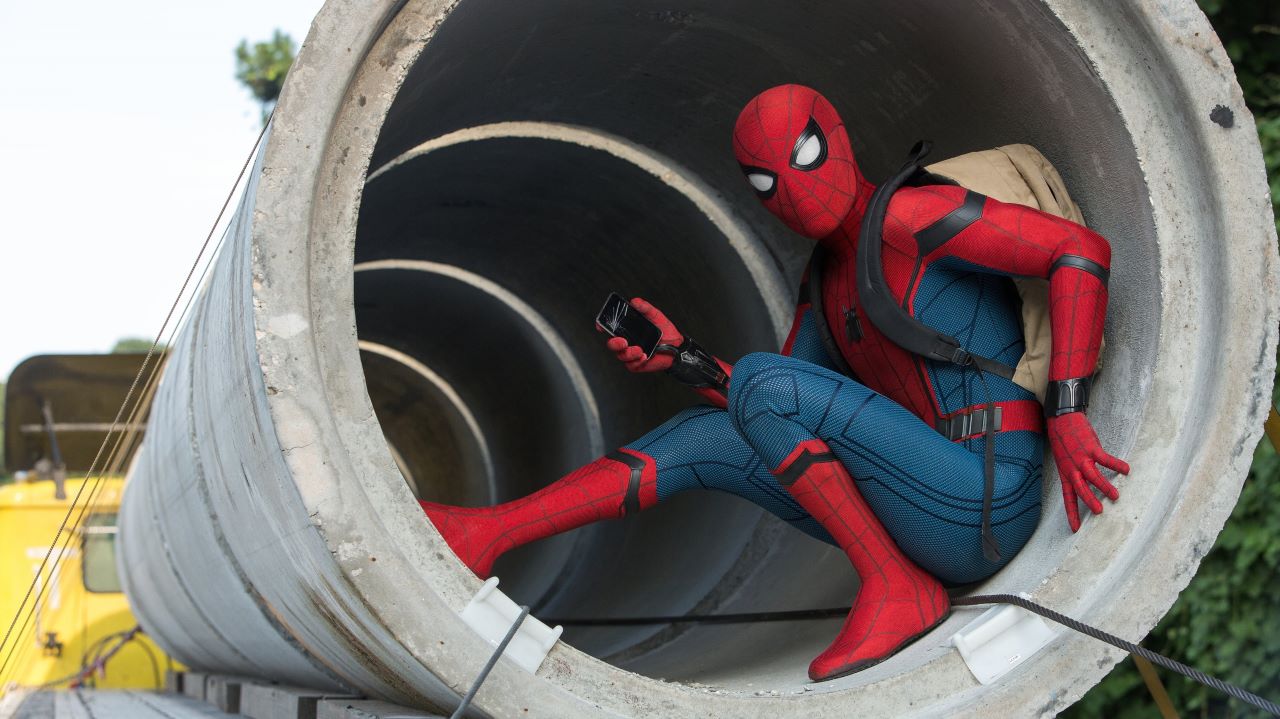 Watch on Netflix
When Marvel and Sony assembled Peter Parker with the Avengers, there was a fair amount of groaning at the thought of rebooting the franchise for a third time in rapid succession. A few key changes make the webslinger soar once more: Tom Holland is a believably wide-eyed teenage geek, he pairs well with Robert Downey Jr. as exasperated babysitter Tony Stark, and the interminable Green Goblin saga is gone, replaced by former Batman Michael Keaton's breath of fresh air as bad dad Vulture.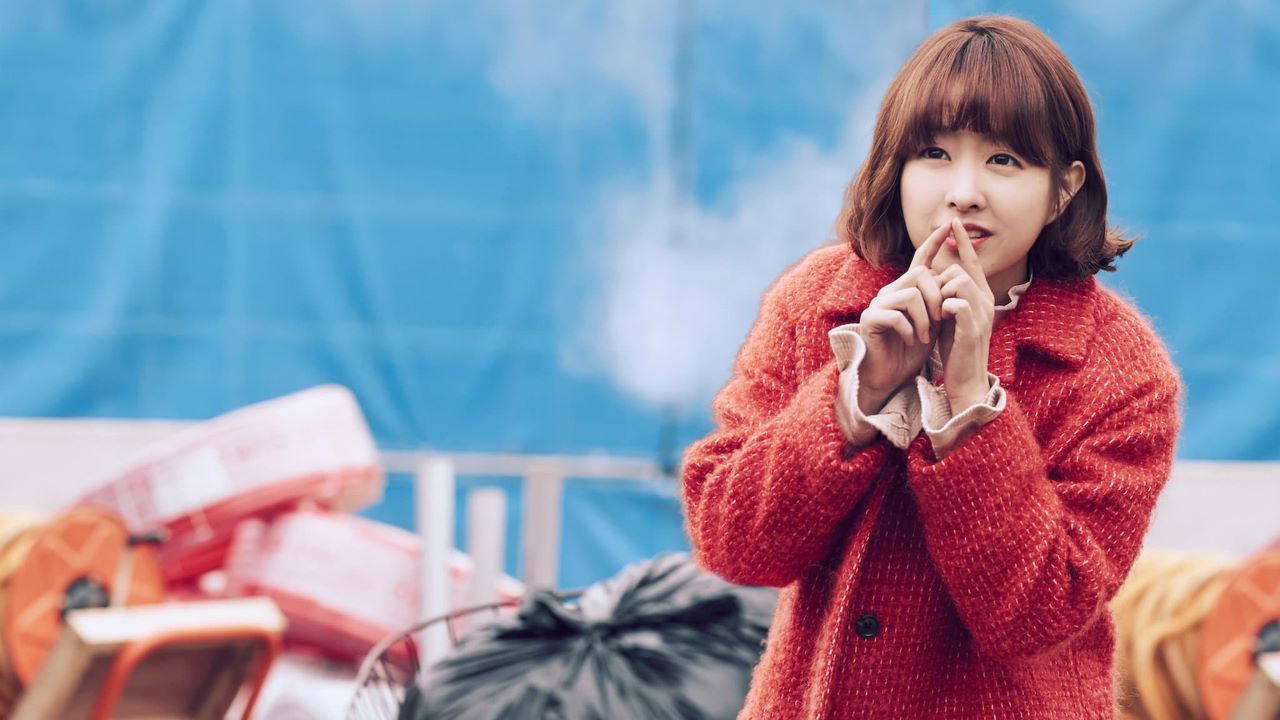 Watch on Netflix
If your tastes run more K-pop than the foul language of Kick-Ass, you can opt for this sugary sweet South Korean series that's infused with rom-com tropes. Park Bo-young stars as the super-cute and superpowered lead who saves the day over and over again, while also finding time to work out which of two suitors are best suited to be showered in her love hearts. It's a nice change of pace from most of the prolific genre's offerings.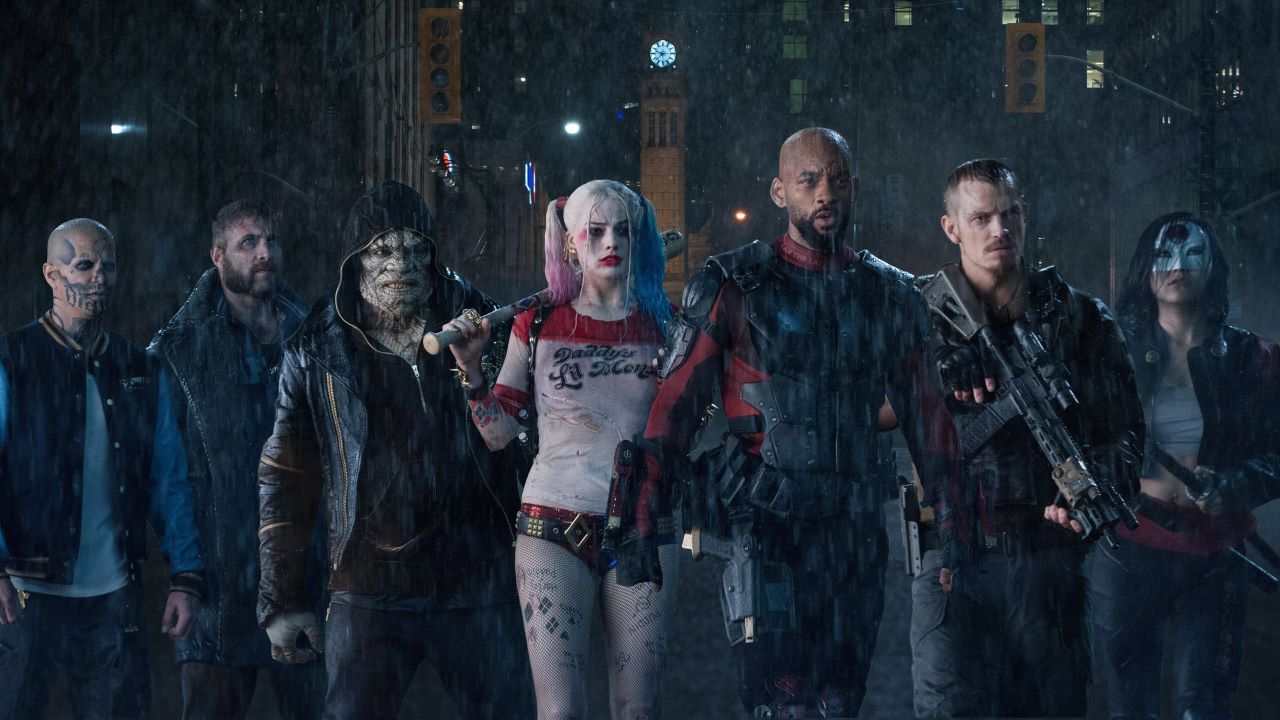 Watch on Netflix
Controversial opinion incoming. While it's true many fans of the John Ostrander comics were spitting furious at Fury director David Ayer's stab at the supervillains press-ganged into saving the world via sub-dermal bombs, it's actually kinda fun in an 80s B-movie way. Will Smith is charismatic as ever as sniper-happy Deadshot, you would not mess with Viola Davis' real bad boss Amanda Waller, and Margot Robbie lights up the screen as everyone's favourite ex of the Joker, Harley Quinn. James Gunn liked what he saw enough to keep the latter two for the re-do.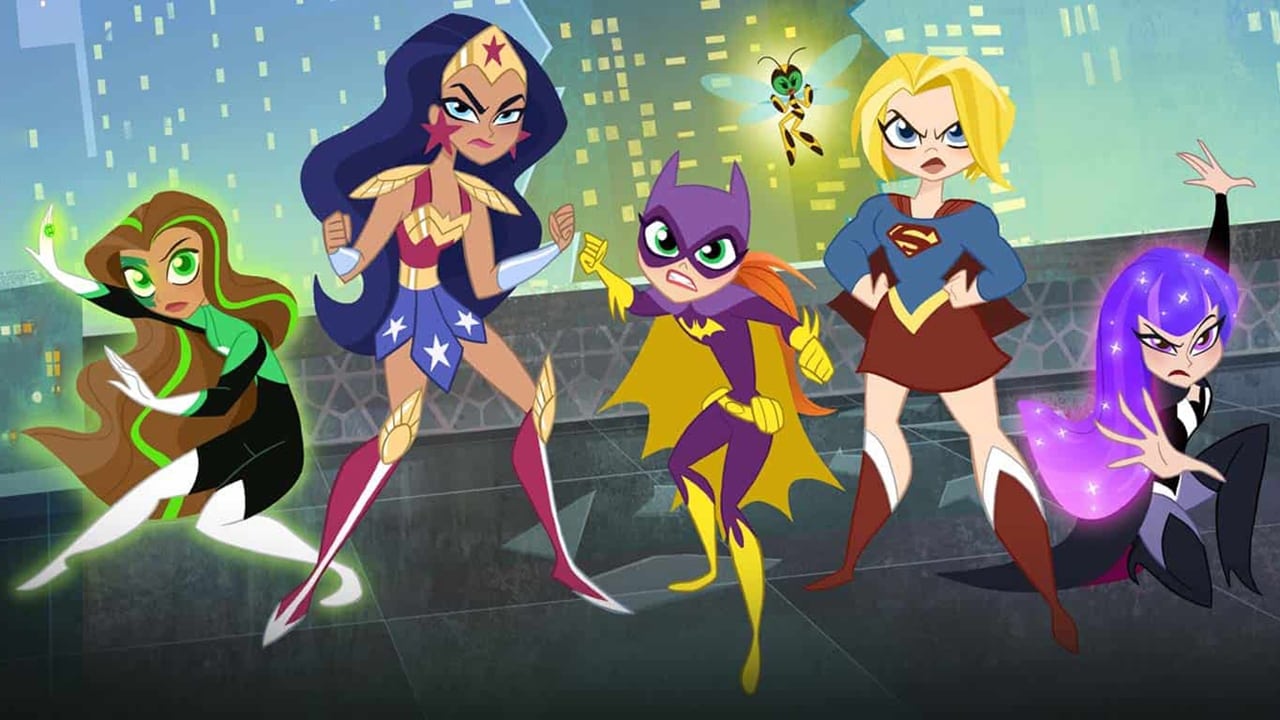 Watch on Netflix
If sweary violence is a bit much for the little ones in your life, then this animated take on DC's bravest and boldest women is likely to be your cup of tea. It teams a teenage version of Wonder Woman with Gotham's finest Barbara Gordon a.k.a. Batgirl, and a roster including Kryptonian survivor Supergirl and backwards-magic sorceress Zatanna. It's a sweet coming-of-age show with gorgeous comic chops.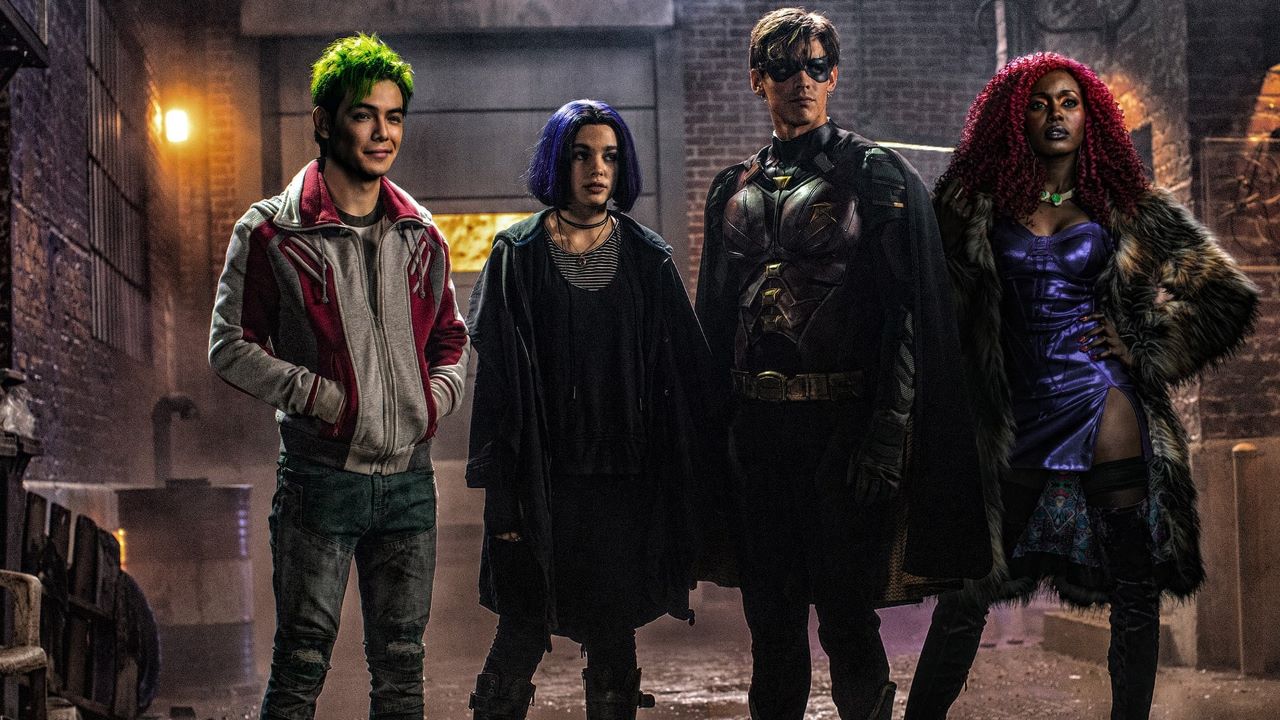 Watch on Netflix
Aussie Brenton Thwaites plays the original Robin Dick Grayson in this fun take on DC's gang of graduated teen sidekicks who are looking for a new identity of their own, beyond the shadow of the senior Justice League. Taking on the mantle of Nightwing, he also has to contend with his recently un-deceased replacement in the form of Curran Walters' bad boy Jason Todd. The idea of legacies and how young guns take on the mantle and handle their predecessor's baggage makes Titans compelling.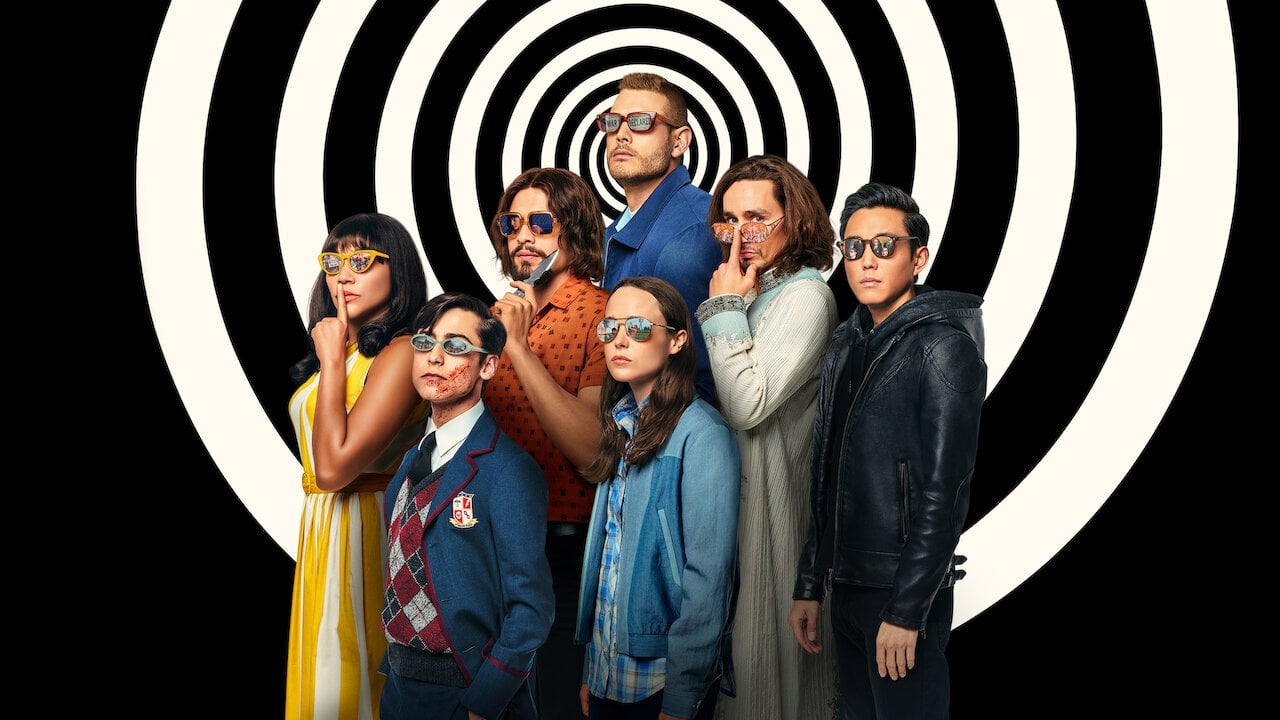 Watch on Netflix
If you like your heroes with a slice of quirky kook, why not ditch Supes, Stark and co. for something a little bit different? Elliott Page plays the only depowered member of an estranged family of folks with unique powers, drawn together by their late adoptive father to stave off the apocalypse that is now at their door. Created by My Chemical Romance frontman Gerard Way, it's more about the awks family drama than the impending disaster.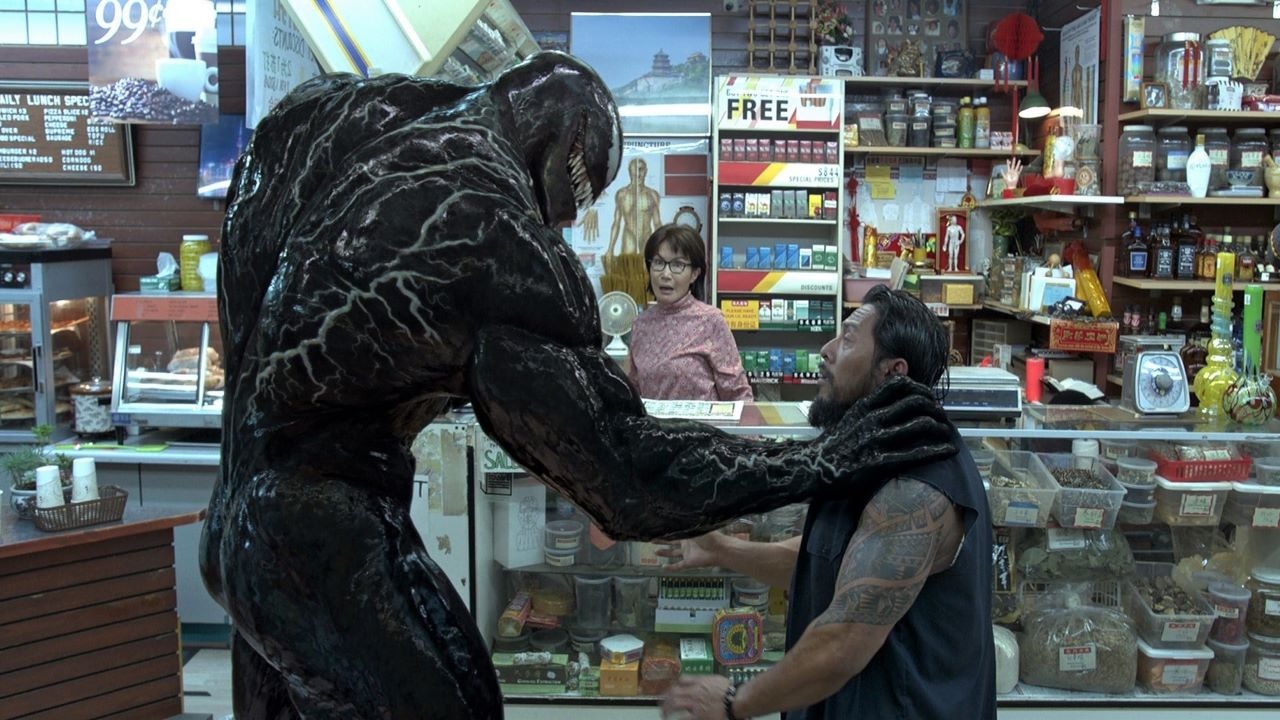 Watch on Netflix
Marvel has very clearly avoided the darker side of caped crusaders on the big screen, in favour of more jovial banter between the inherently good guys: it has largely been left to other rights holders to roll out the antiheroes. Which Sony did in style with the smart arse, human-hungry, oil slick alien that takes over a game Tom Hardy. Throw in Michelle Williams and Riz Ahmed and you have a genuinely bonkers and fun film with a messier-than-usual body count.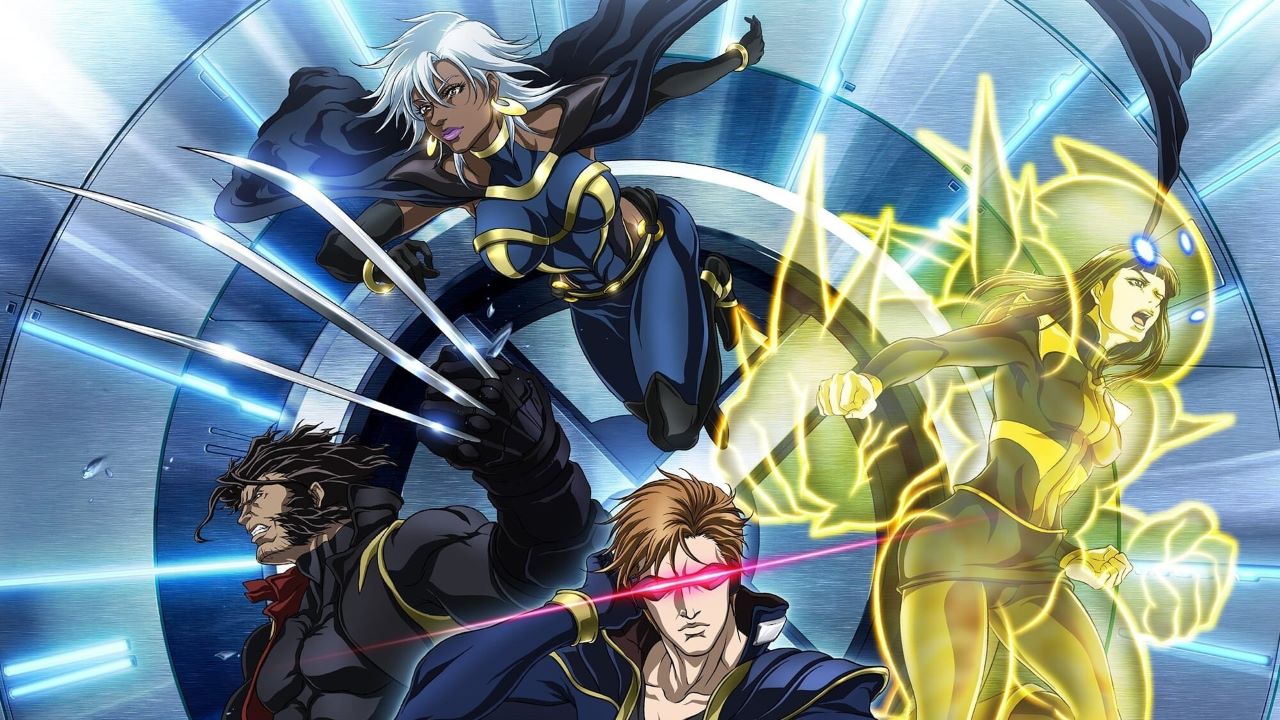 Watch on Netflix
No, not the live action movie featuring Hugh Jackman as the adamantium-clawed Wolverine: this is actually the lush anime series that teamed Japanese animation company Madhouse with Marvel and Sony. It sees the world-famous superteam investigating the kidnapping of young mutants in the country (including the v cool Armor) following the tragic death of Jean Grey. The 12-part adventure also sees Professor X do mental battle with his son Takeo, because the gang sure does love to dabble in psychodrama.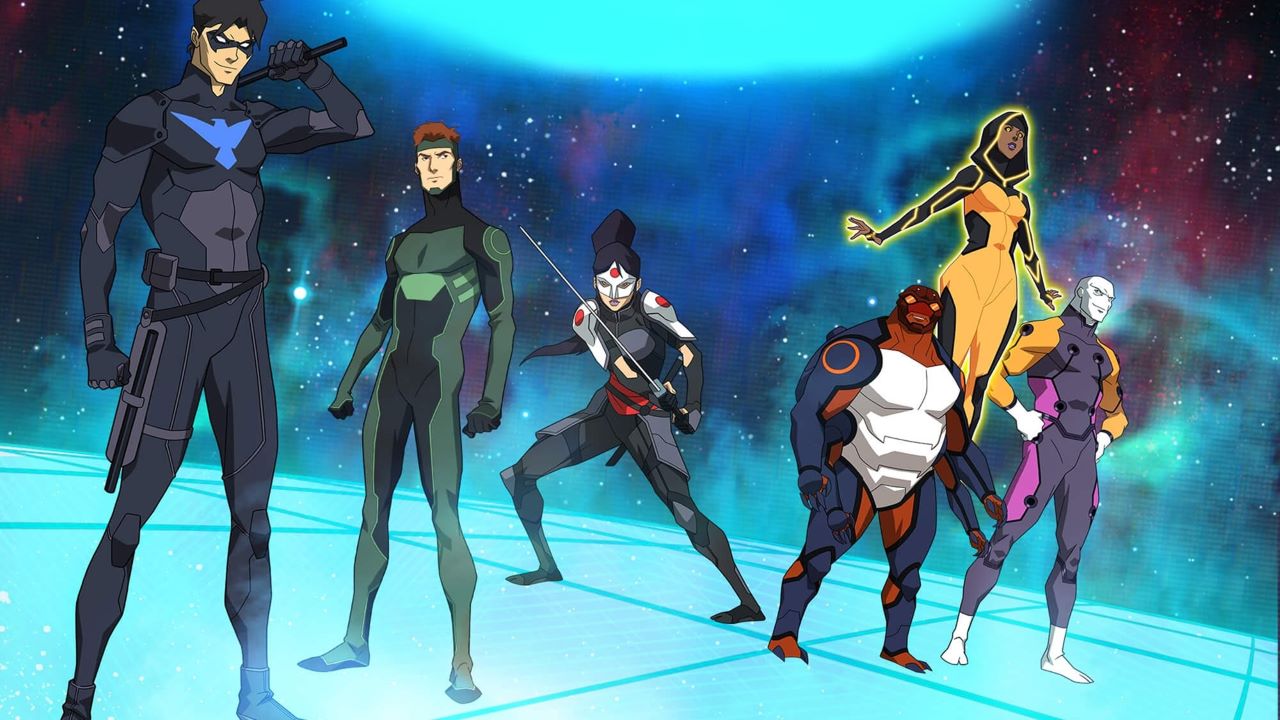 Watch on Netflix
If you like the idea of Titans but prefer the unrestrained special effects of animated series more, the first two seasons of this un-cancelled take on DC's younger heroes are ready to roll on Netflix. Just about done with obeying their mentors, the gang—including Robin, Aqualad, Miss Martian, Kid Flash, Artemis Speedy and Superboy—found their own Justice League of sorts, going toe-to-toe with the likes of Lex Luther, Vandal Savage, and Mongul. It's a real good time.