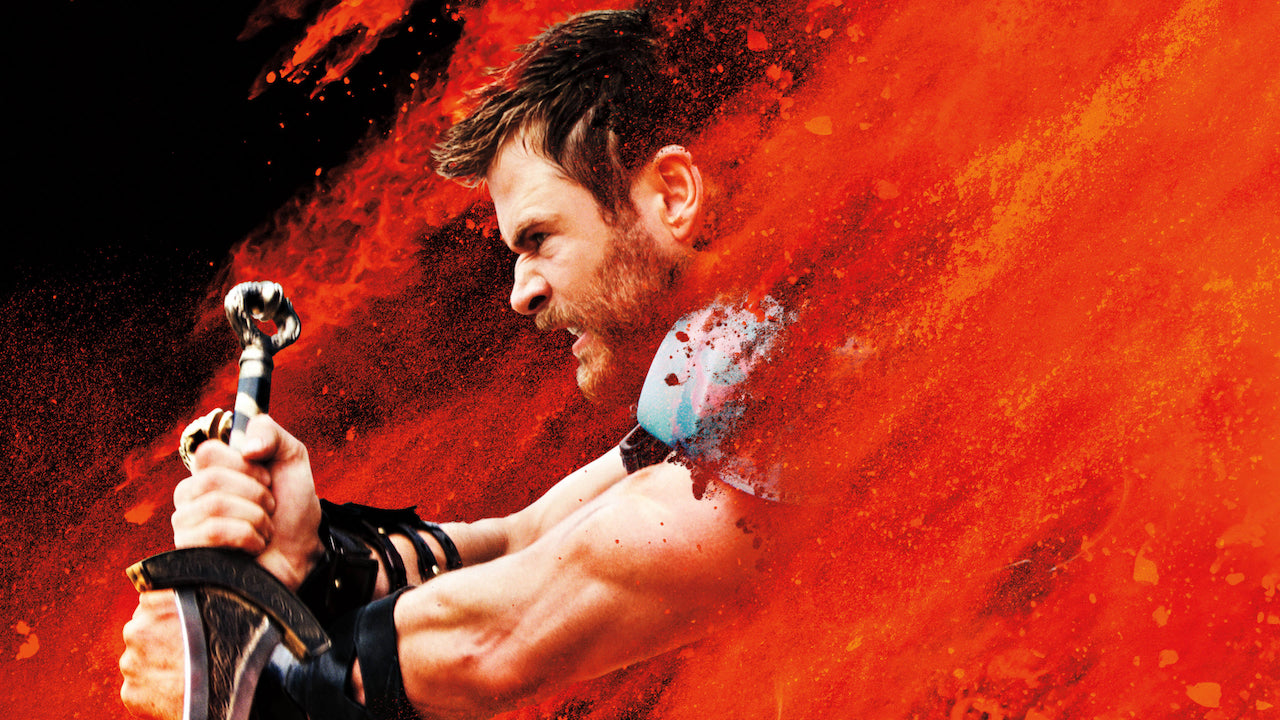 The 25 best superhero movies and shows on Disney+ Australia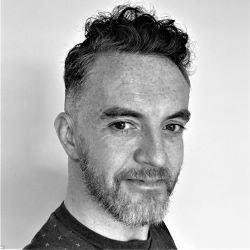 ---
There are loads of superhero shenanigans to stream on Disney+. Critic Stephen A Russell champions the platform's 25 best movies and shows preoccupied with good, evil, city block-destroying super powers and undies on the outside.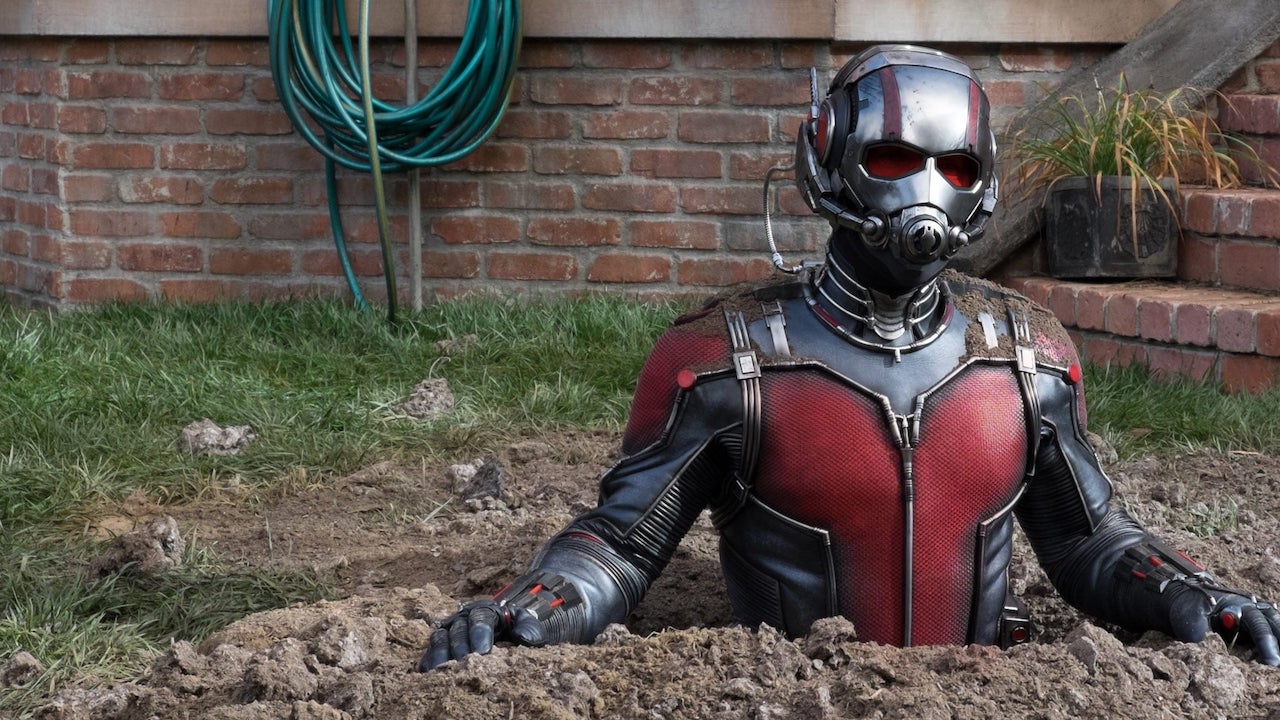 Watch on Disney+
This one suffered from major behind-the-scenes drama, with original writer-director Edgar Wright (Last Night in Soho) bailing due to classic 'creative differences'. Despite this, Bring It On director Peyton Reed delivers good, corny fun. Paul Rudd is loveable as ever in the lead role of petty crim-turned-shrinking-supe, enjoying undeniable chemistry with Lost star Evangeline Lilly as soon-to-be-Wasp. A fab cast includes Michael Douglas, Judy Greer and Michael Peña, but it's the Thomas the Tank Engine finale that's truly inspired, beating most of Marvel's CGI messes.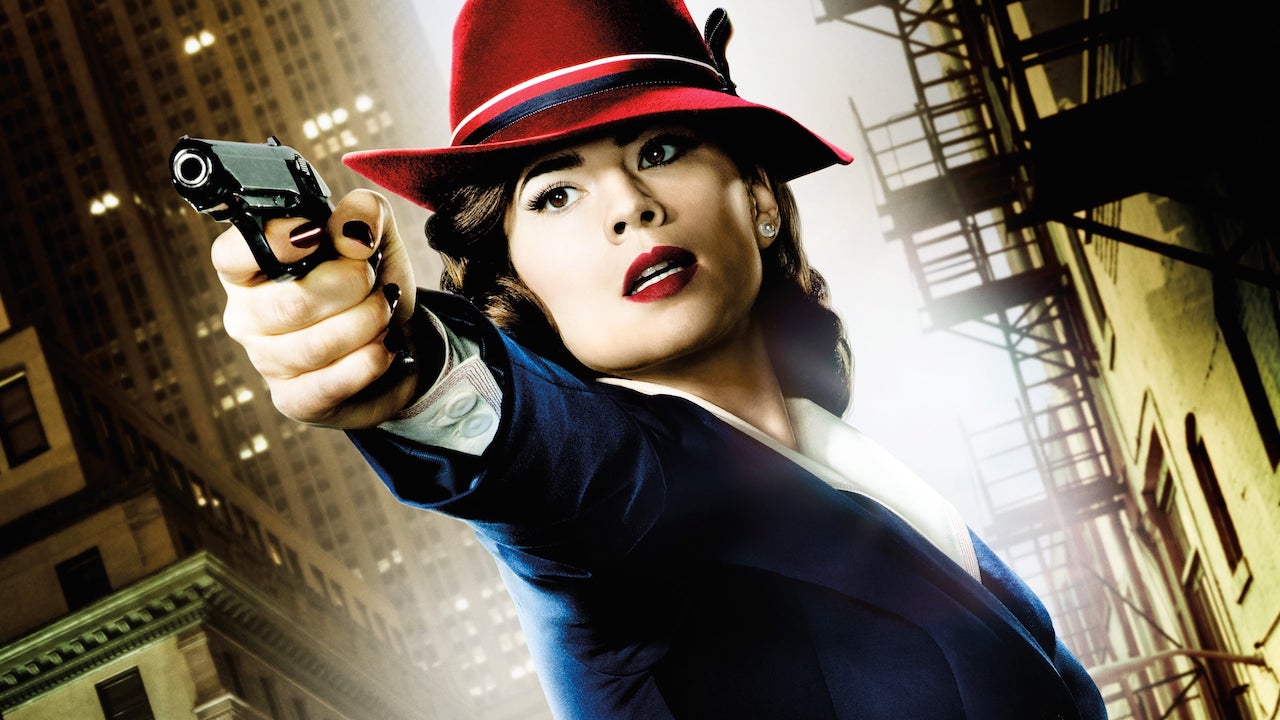 Watch on Disney+
A fan fave despite enjoying a very limited runtime in the MCU's big screen outings beyond the first Cap movie, Hayley Atwell got to flex her agent muscles in her solo show for a couple of seasons before the axe fell. A Brit abroad fighting to save the world whilst also fending off rampant misogyny, Carter is a real card who deserved more time to shine. The jump from New York to Hollywood in season two works really well, with the 1940s fashion sublime.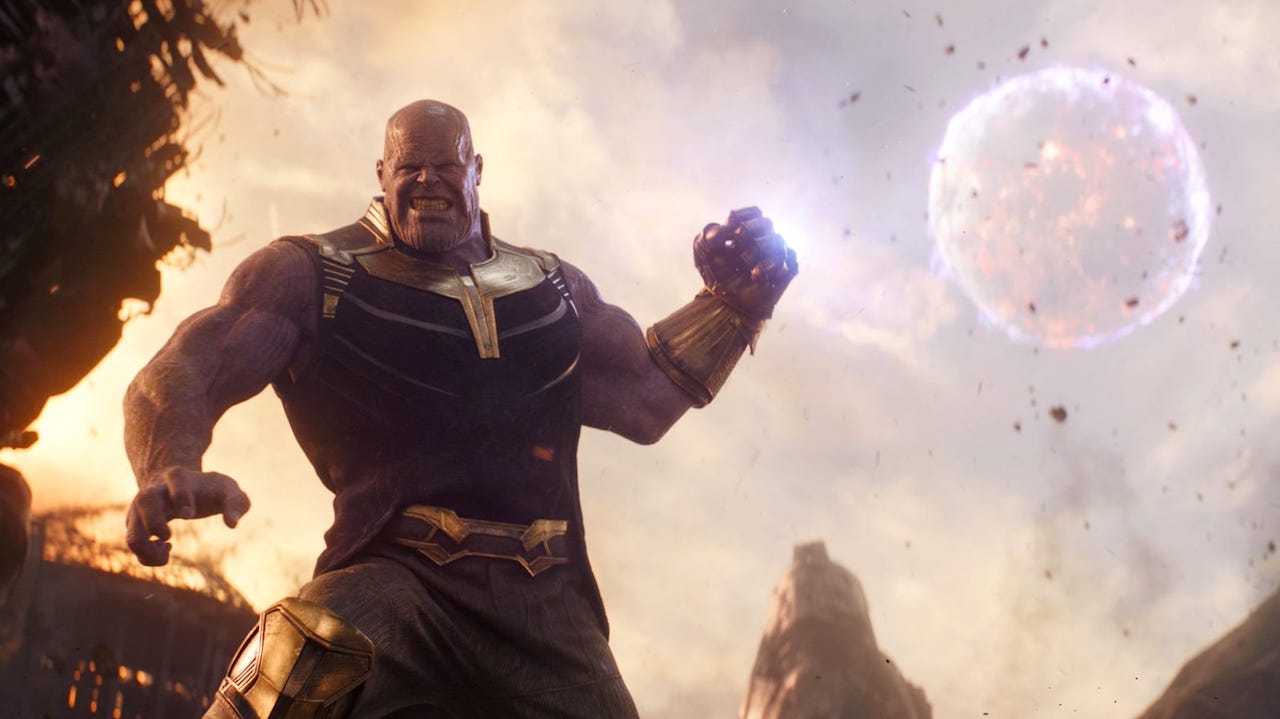 Watch on Disney+
It's ironic that the Avengers' biggest defeat is also their greatest film together (not including Cap's pseudo-Avengers movies). The problem with writing yourself into a finger-snapping cosmic apocalypse corner is that the pay-off is always gonna be a bit of a cheat, and probably too OTT, which is why penultimate chapters usually rock. Bringing disparate heroes together in a desperate last stand, the very fact that they fall at the final hour is what makes it so epic.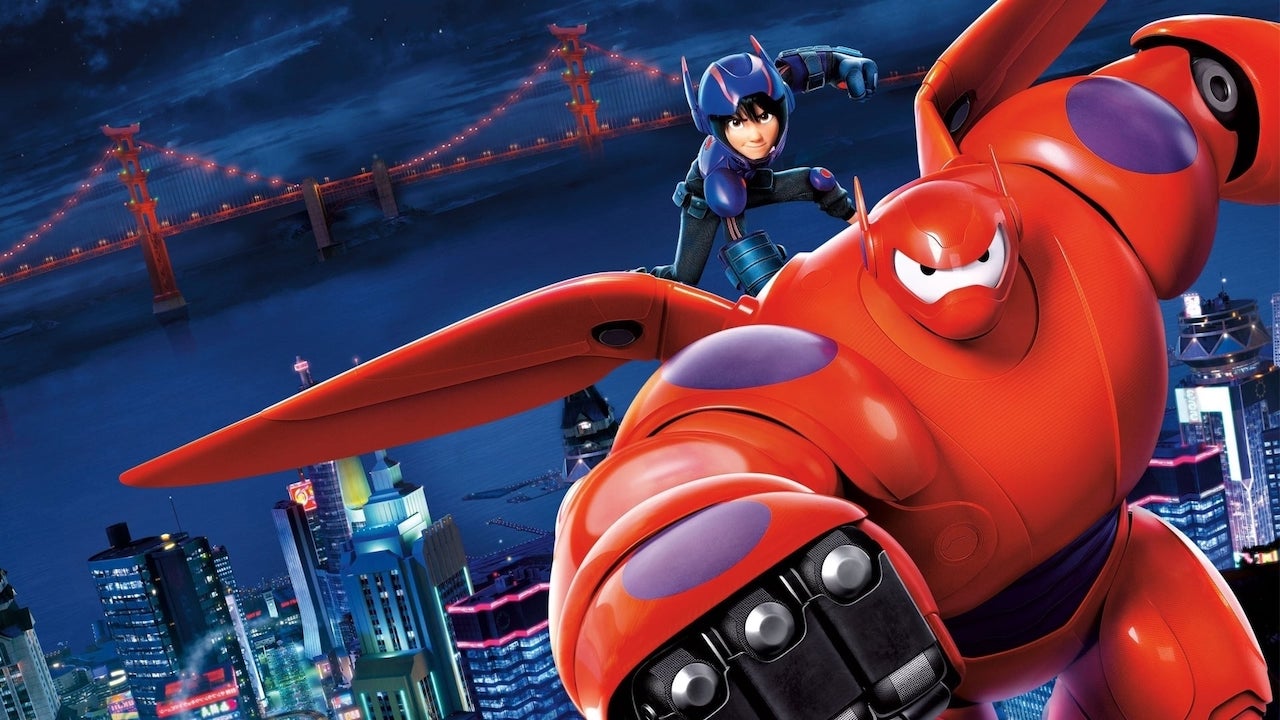 Watch on Disney+
While this Japanese superhero team technically springs from the pages of a Marvel comic, it's very loosely adapted into an adorable big screen outing that is not in the MCU proper. It follows the adventures of Hiro, a teenager living in funky portmanteau city San Fransokyo, and his robo BFF Baymax. Because this is Disney, of course a close family member dies. Unlike many of these movies, Hiro almost goes to the dark side to get revenge, and it packs an emotional wallop.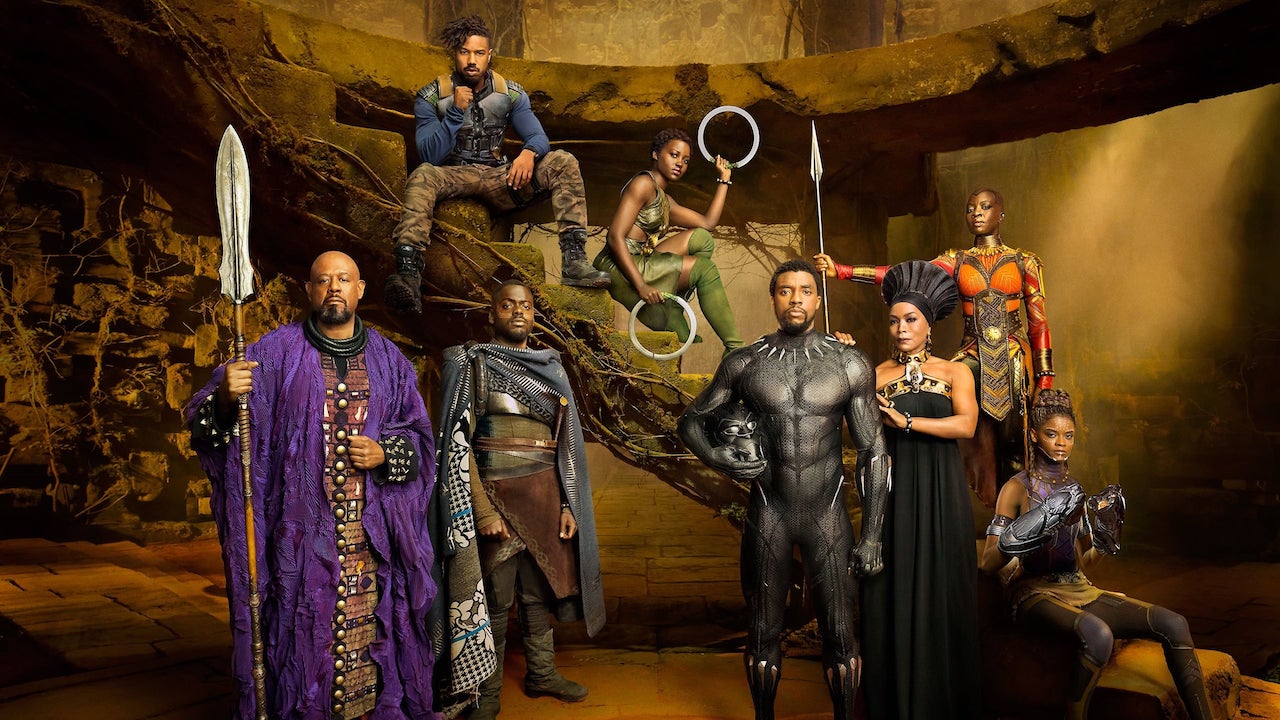 Watch on Disney+
So much more than the latest Marvel movie, Ryan Coogler's triple Oscar-winner fielded an impeccable cast of predominantly Black stars including Lupita Nyong'o, Daniel Kaluuya, Danai Gurira, Angela Bassett, and Letitia Wright. Led with great grace by the unforgettable and cruelly taken far too soon Chadwick Boseman, he sparred with one of the MCU's finest villains in Michael B. Jordan's Killmonger. Thrumming with the politics of Malcolm X and Martin Luther King, this was glowing pride personified.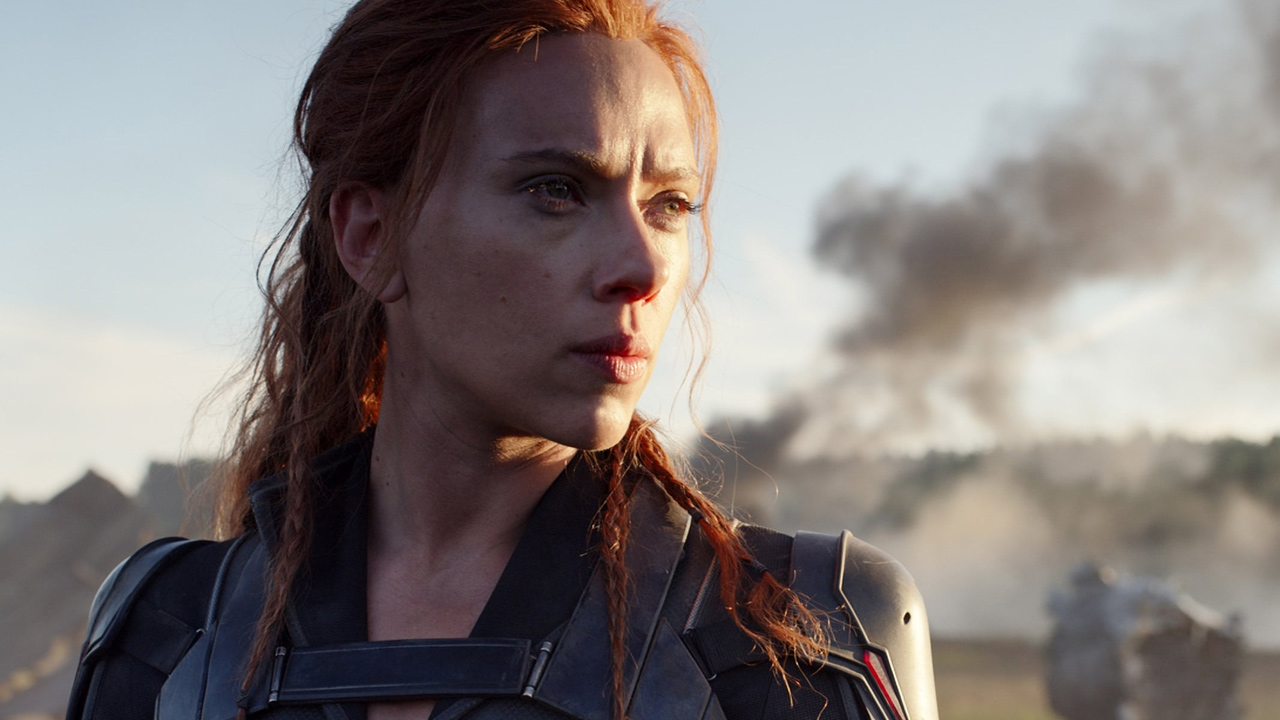 Watch on Disney+
When Scarlett Johansson finally scored the solo outing she had long campaigned for…only after Natasha Romanoff was killed off, it was a bit of an eyeroll moment. Then Aussie indie director Cate Shortland was announced and suddenly Black Widow became way more intriguing. In fact, it's one of the MCU's finest, crossing the narky family comedy of Guardians of the Galaxy with the action thriller spy antics of Captain America: The Winter Soldier. Casting David Harbour and Rachel Weisz as her problematic 'parents' is a hoot, but it's Florence Pugh who steals the show.
Watch on Disney+
Every kid who grows up loving comics imagines their favourite characters crossing paths. But for fans of Peter Parker's web-slinging alter ego Spider-Man, the fact the rights belonged to Sony seemed to rule out his chances of ever swinging into action in the MCU. Then the deal of the century was done and directorial duo Anthony and Joe Russo got to be those big kids after all. It's a joy to see Tom Holland do his irrepressible thing, but the biggest thrill is Chadwick Boseman stepping into T'Challa's big shoes.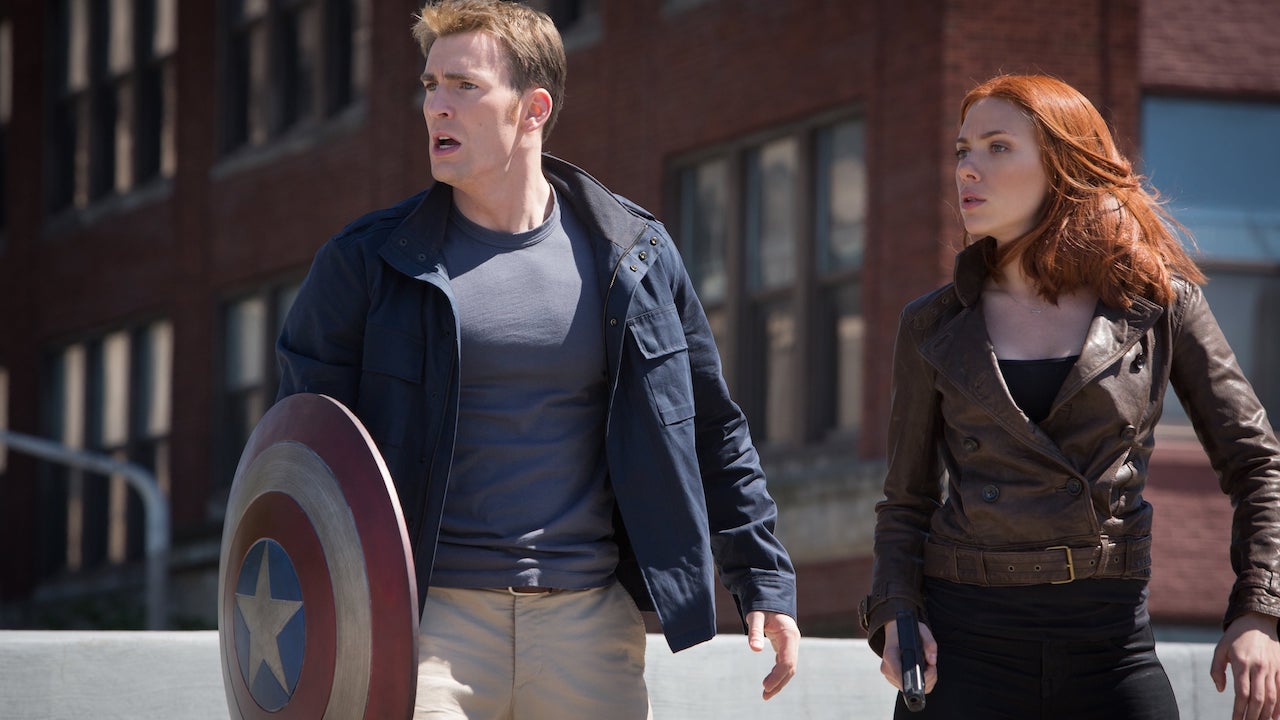 Watch on Disney+
While there's a lot of love of the nostalgia of the first Cap movie, the character works best marooned out of his time. There's a lot of goofy fun to be had here with new bestie Sam Wilson/Falcon at the WWII hero's expense. It's also a cracking 70s-style thriller with double agents, a villainous masterplan, and Black Widow doing her thing. Plus the past bites Cap's ass in the form of his presumed dead-sidekick-turned Hydra-assassin Bucky Barnes. That twist gives it a little Shakespearean tragedy to boot.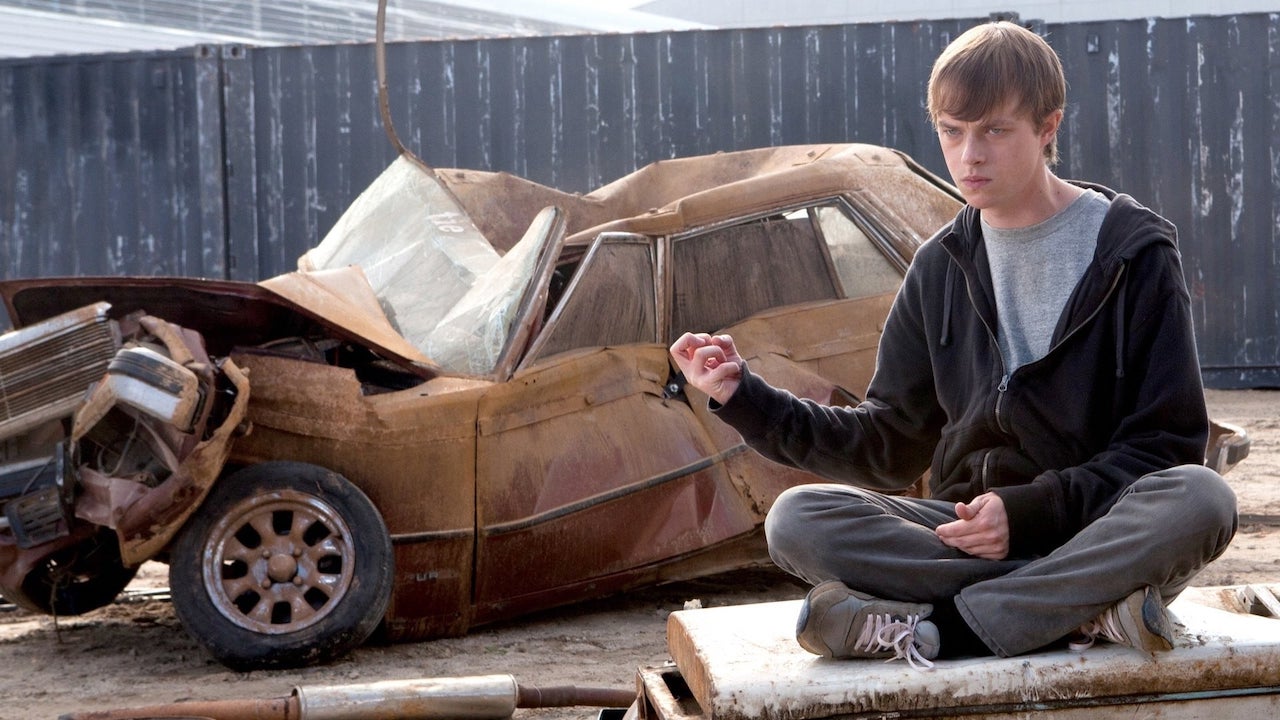 Watch on Disney+
Found footage films went off in the horror genre in the wake of The Blair Witch Project, and hopped easily into sci-fi with the smash-happy Cloverfield almost a decade later. Then in half the time again, we get this leap into superhero territory. Pre-Marvel Michael B. Jordan and Dane Dehaan show up alongside Aussie Alex Russell as three high schoolers who find a magic rock, obtain powers, then have to balance heroism and hormones with predictably unfortunate results.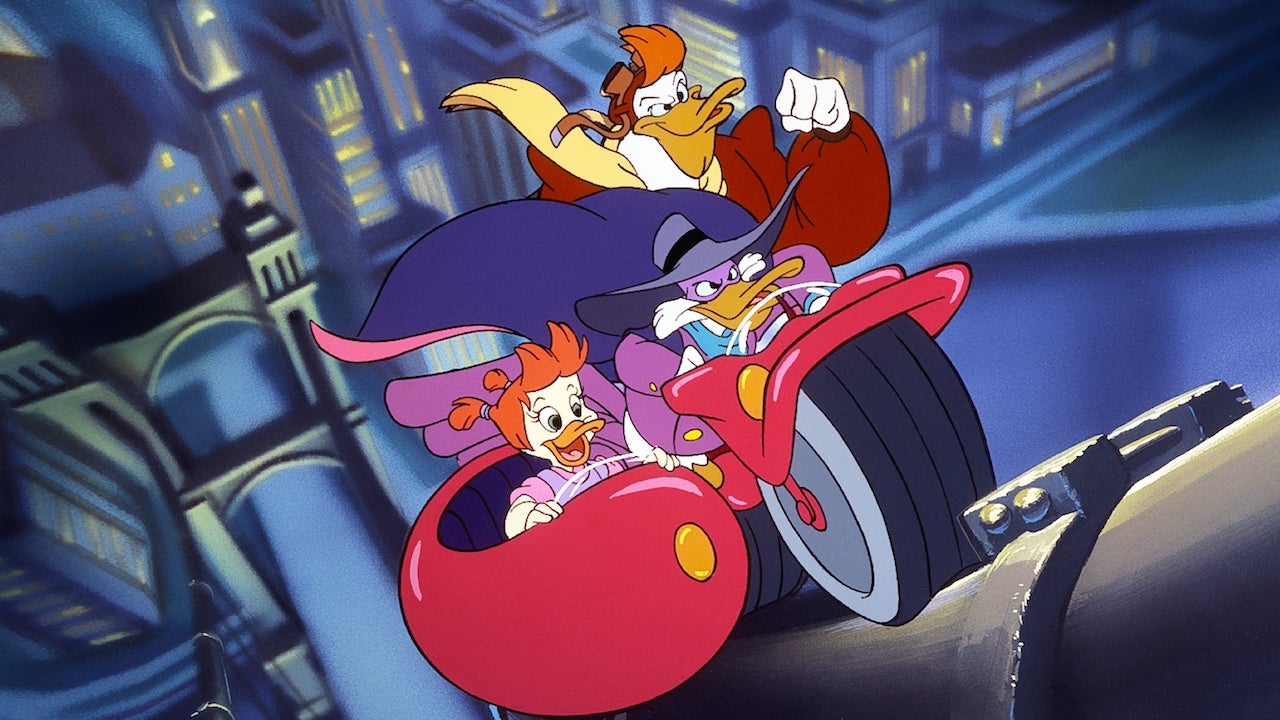 Watch on Disney+
If you want to introduce the younger folks in your family to the superhero genre, they might get a kick out of this really cute spin-off of the much more widely known DuckTales cartoon. Riffing off of 1930s hero The Shadow, that comic book/radio play's human hero Kent Allard becomes the fine feathered Drake Mallard instead, a name worth five stars in itself. Lovingly parodying pulp conventions, it also balances adventuring with juggling adoptive fatherhood duties.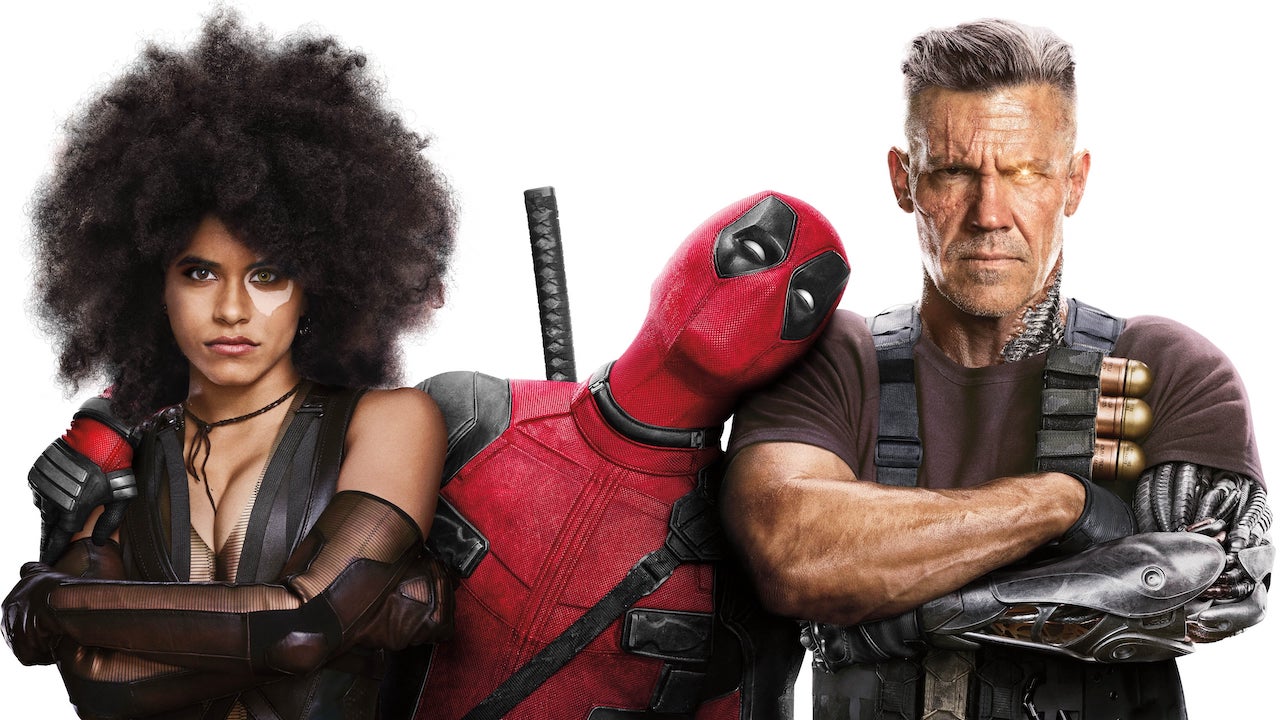 Watch on Disney+
If you like your comic book humour flicked way down to 'low brow', then you'll most likely dig Ryan Reynolds fourth-wall-breaking mutant merc for hire Wade Wilson. If the films don't quite have the balls to make him as subversive as he should be, then the sequel definitely makes up for that by adding cooler characters including Zazie Beetz as the ever-lucky Domino, Josh Brolin as the time-travelling Cable, and Brianna Hildebrand as super-powered and inexplicably-named emo Negasonic Teenage Warhead.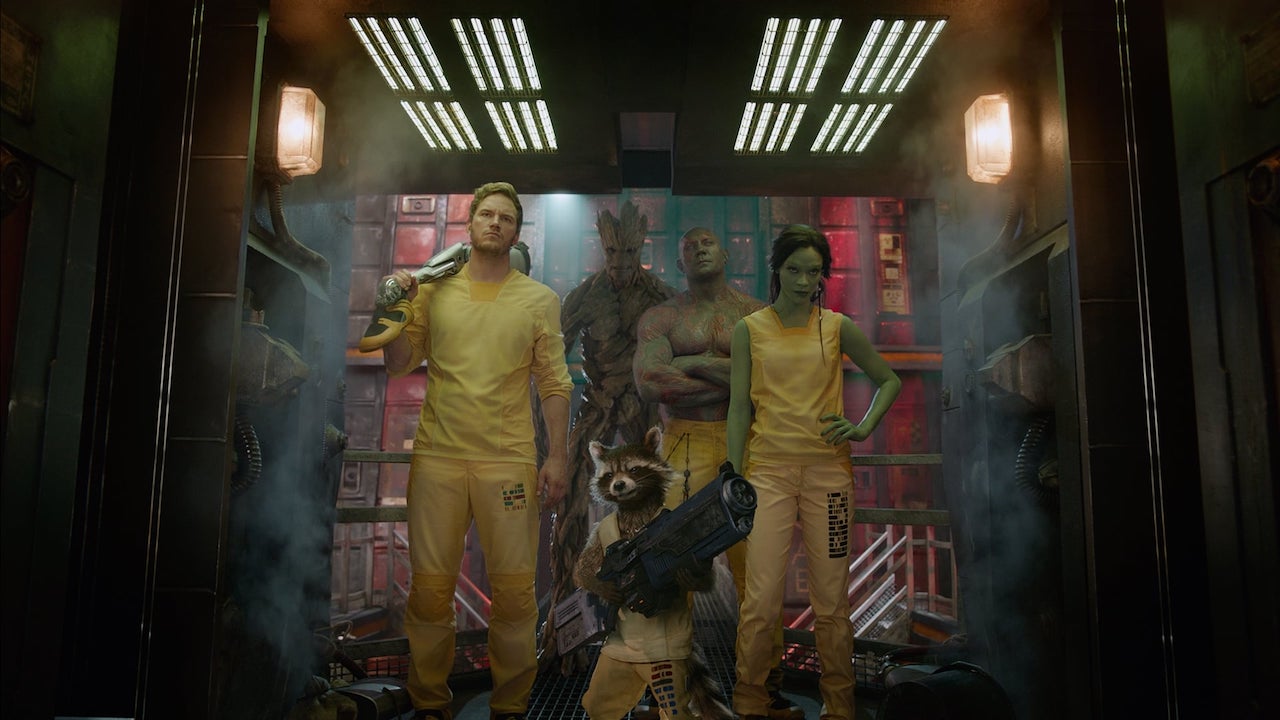 Watch on Disney+
Making us fall in love with a gang of relatively unknown characters in a way Eternals doesn't quite achieve, James Gunn's gloriously space operatic yarn is gorgeous. Selfish space pirates with beef ultimately become found family in the MCU's most emotional movie. We care about each and every one of them, from Chris Pratt's lost boy Peter, to Bradley Cooper's cranky racoon, to Zoe Saldana and Karen Gillan's warring offspring of Thanos. Heck, we even adore Vin Diesel as a tree who says nothing but his own name over and over.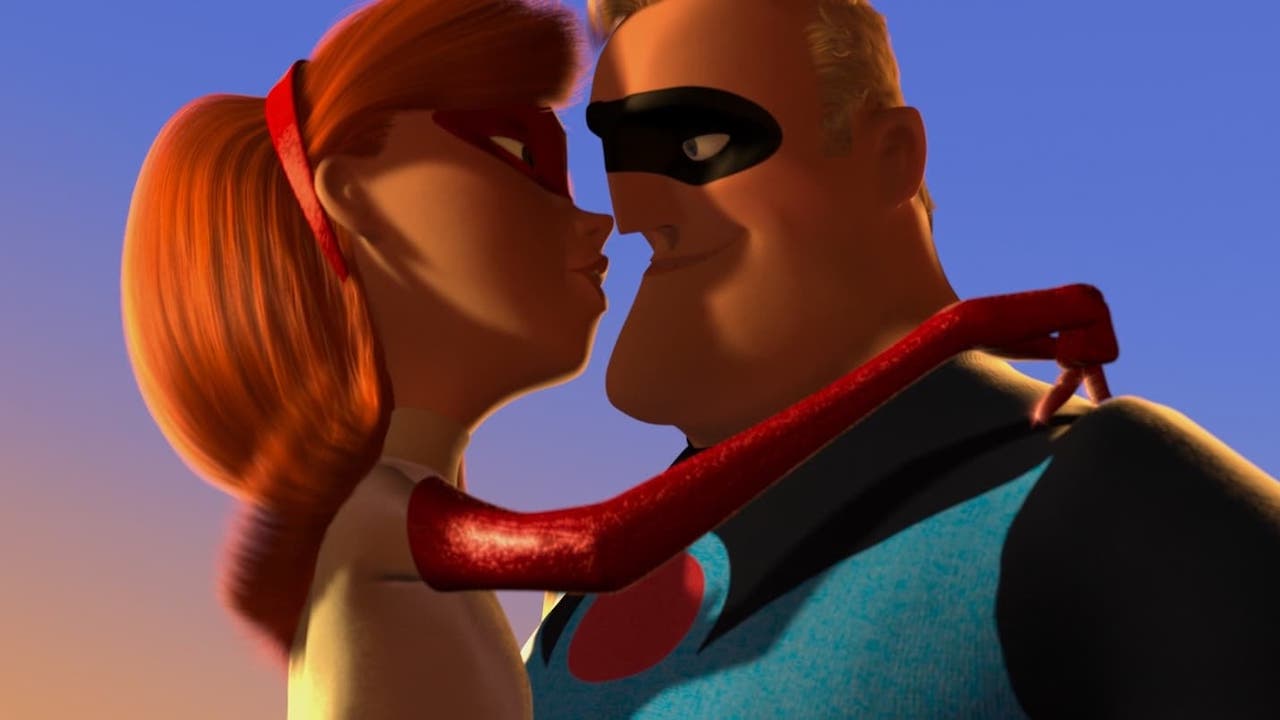 Watch on Disney+
Incredibly, there are superhero tales on Disney+ that aren't Marvel-related, including this gorgeous Pixar treat for all the family. It's cute seeing Mr. Incredible (Craig T. Nelson) and partner Elastigirl (Holly Hunter) try to adjust to normal family life after being forcibly retired from the caped crusading life. Pulled back into the game to great comic effect, it functions as both a loving and ludicrously funny spoof of the genre, and a touching commentary on the sacrifices parents make.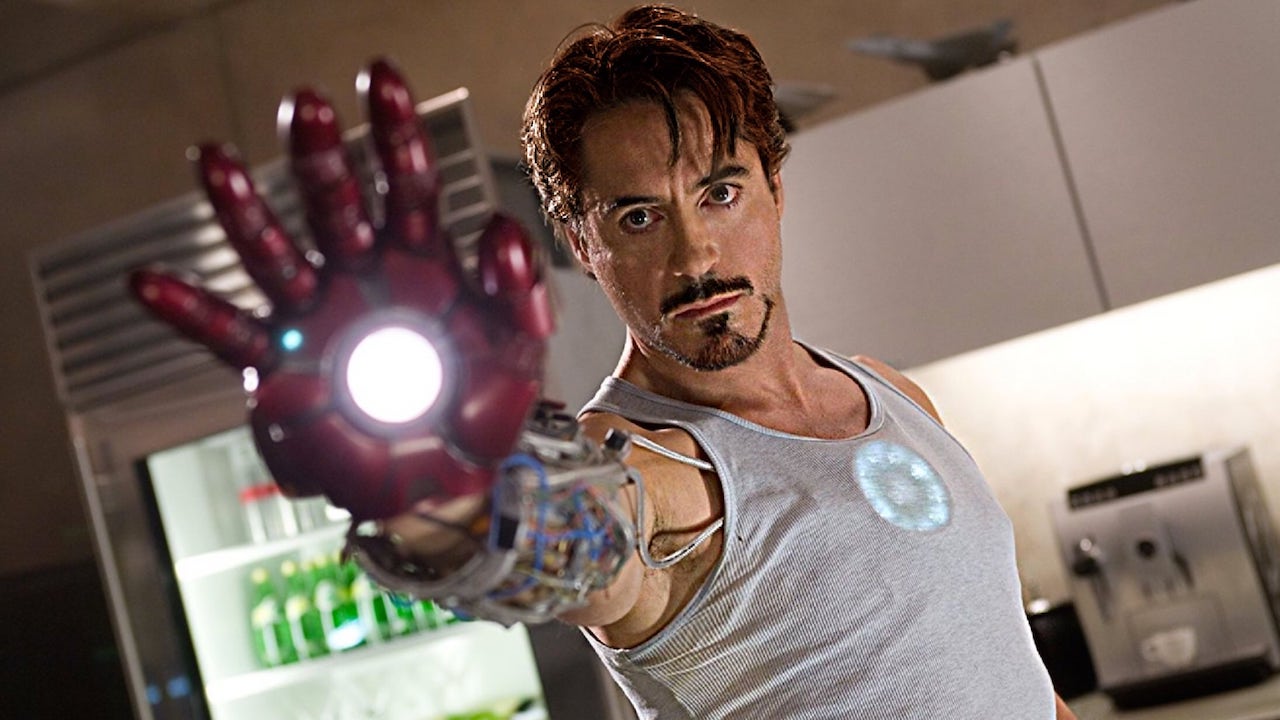 Watch on Disney+
The film that started it all holds up pretty well, and certainly presents the best take on 'it's complicated' antihero Tony Stark. Later films may lose that bite, but the sheer brute force of Robert Downey Jnr's charisma ensured the MCU's cockiest character remained popular. It's easy to forget that his career was kinda in the trash can before this call. Of course, he's famously upstaged by Samuel L. Jackson's Nick Fury in the first ever MCU post-credit scene, recruiting Iron Man for something called the "Avengers Initiative."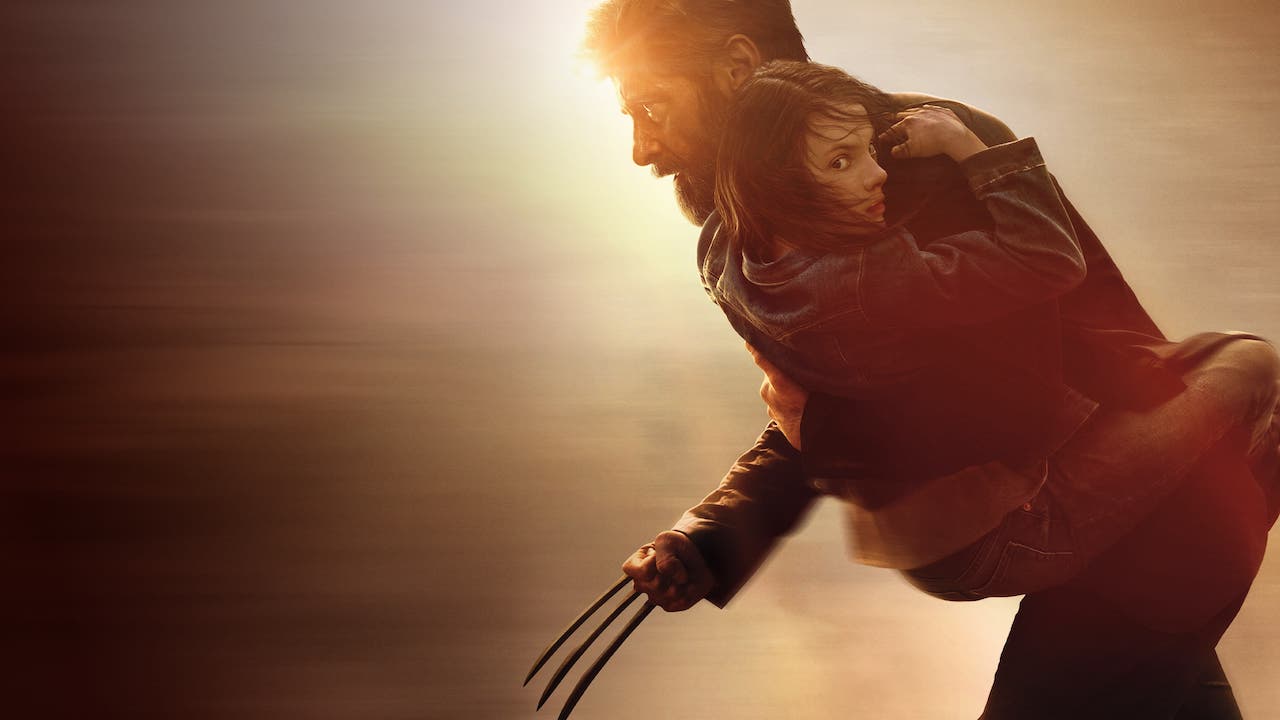 Watch on Disney+
With multiverses in play, it's only a matter of time before the X-Men show up in the MCU proper, but so far their adventures have played out in a pocket universe. Hugh Jackman's first two solo adventures as Wolverine were largely forgettable, but Walk the Line director James Mangold's surly take on the undying Old Man Logan hits hard. The emotional heft of his scenes with Patrick Stewart's Professor X make it one of the best X movies out there.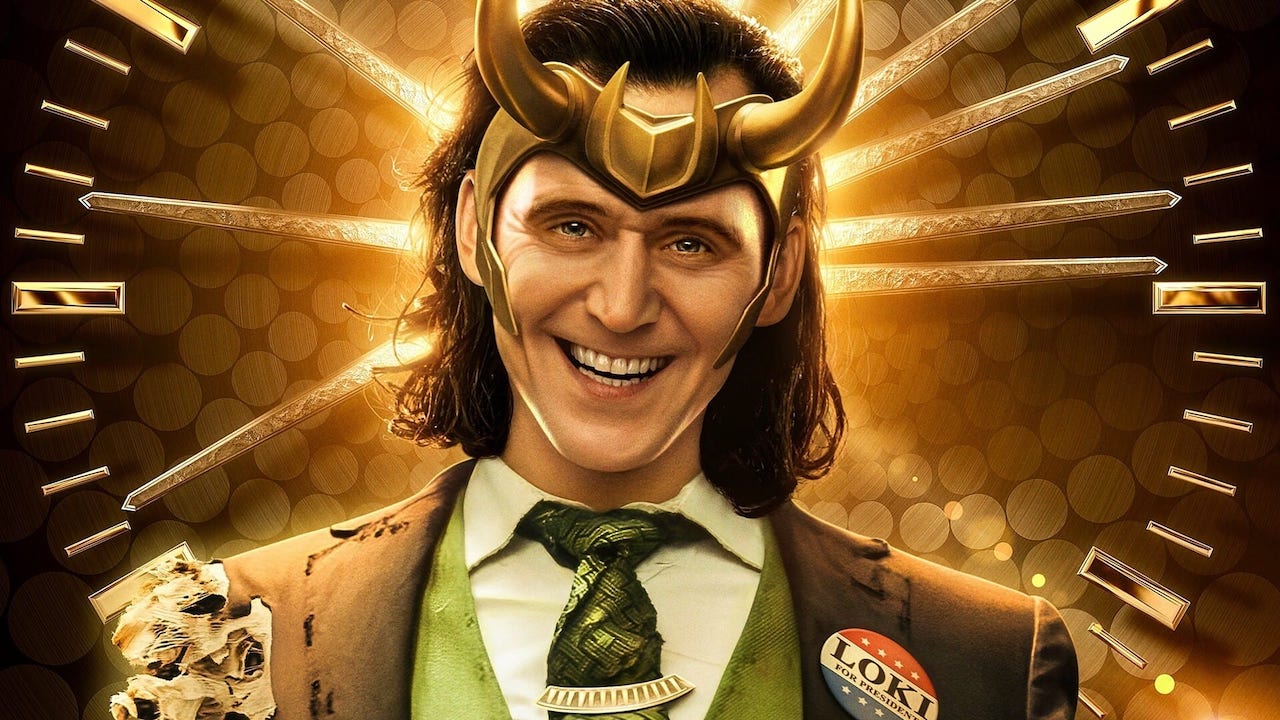 Watch on Disney+
The small screen Marvel project with the biggest scope so far, it's down to Tom Hiddleston's delightfully mischievous trickster god to change the game post-Thanos. On the run from the Avengers through space and time, his short-lived freedom throws him into the path of the Time Variance Authority, with Gugu Mbatha-Raw and Owen Wilson on the books. Their job is to keep What If-like alternate universes at bay. Of course Loki throws a spanner in the works, thereby changing the face of the MCU as we know it.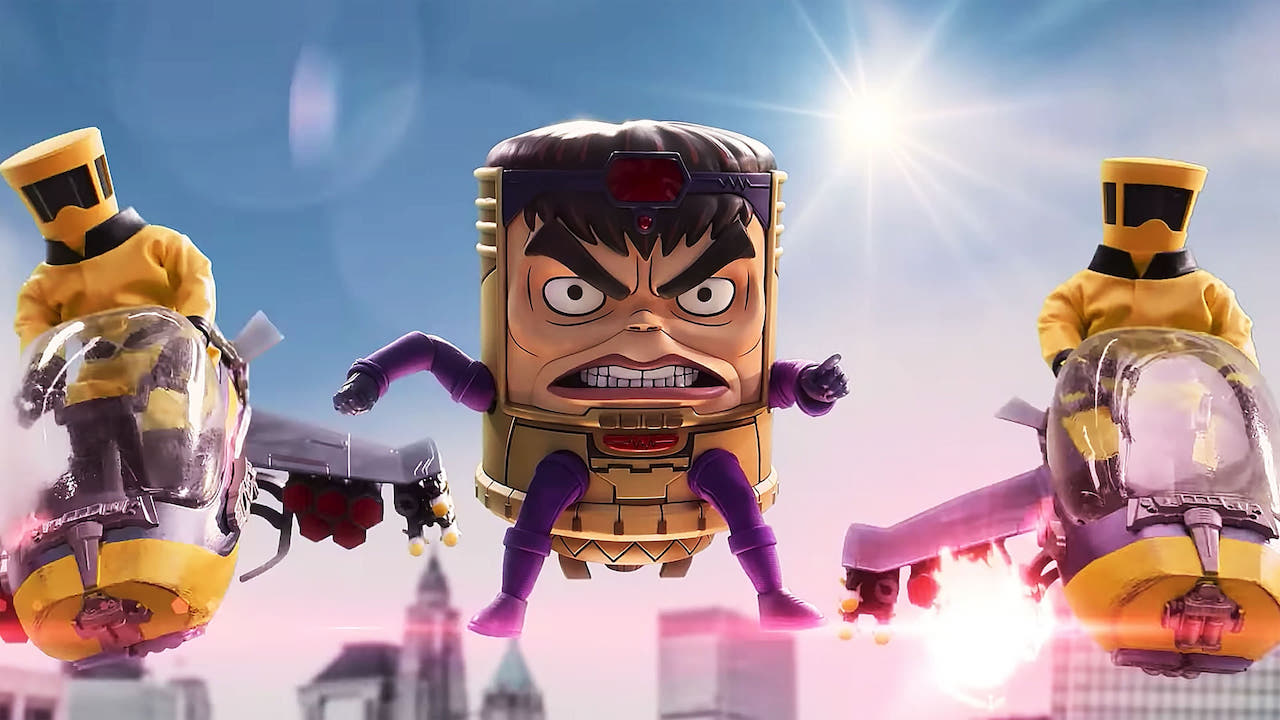 Watch on Disney+
If you like your Marvel animations a bit more potty mouthed, then why not indulge in this off-the-wall, stop-animated spin on one of the comic books' weirdest supervillains? I mean, his name is literally a ridic acronym: Mental Organism Designed Only for Killing. As voiced by the fabulous Patton Oswalt, the literally big-headed and tiny limbed baddie also a very sad man trying to get the cred he feels he deserves and get back with his estranged wife. Big Rick and Morty vibes.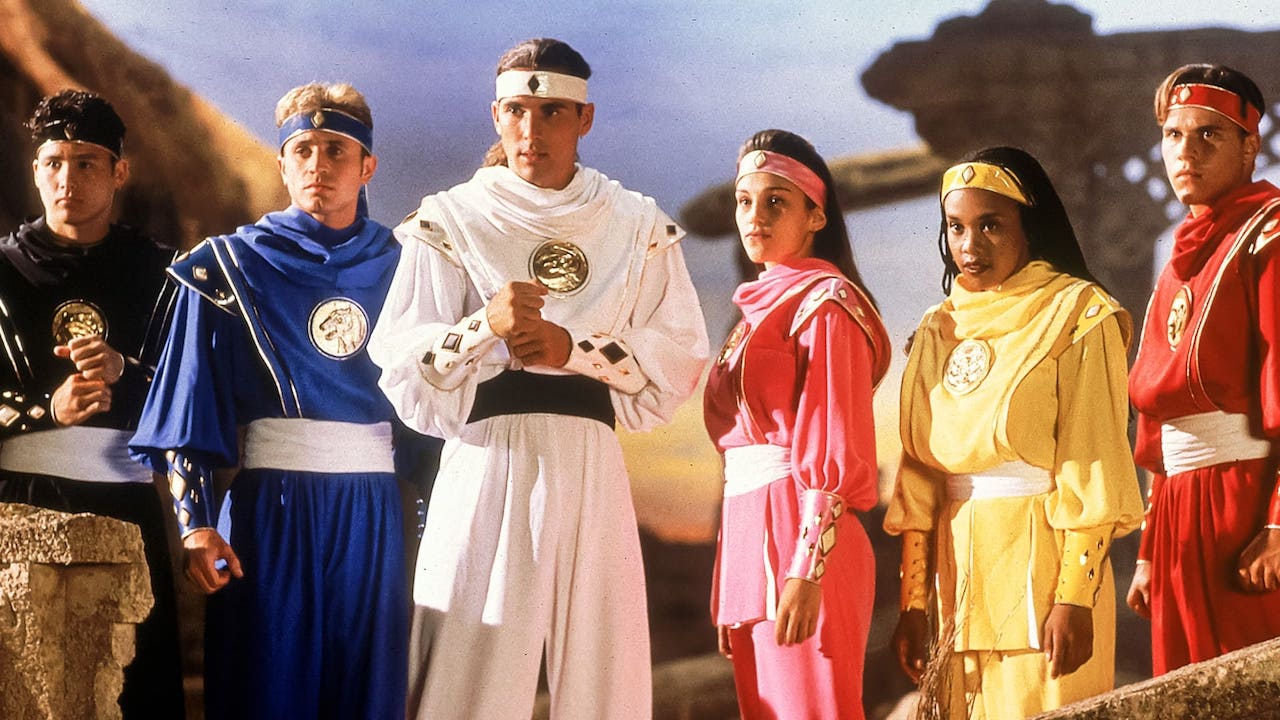 Watch on Disney+
No brains are required to enjoy this ludicrous but occasionally ludicrously fun entry from the rainbow-coloured-spandex-saves-the-day brigade. There is no plot, character development, or nuance. It's just teenagers with superpowers running wild, smashing down on a gross-looking bad guy, and then joining together to beat up on him in a giant robo-dino. As you do. Kids love it.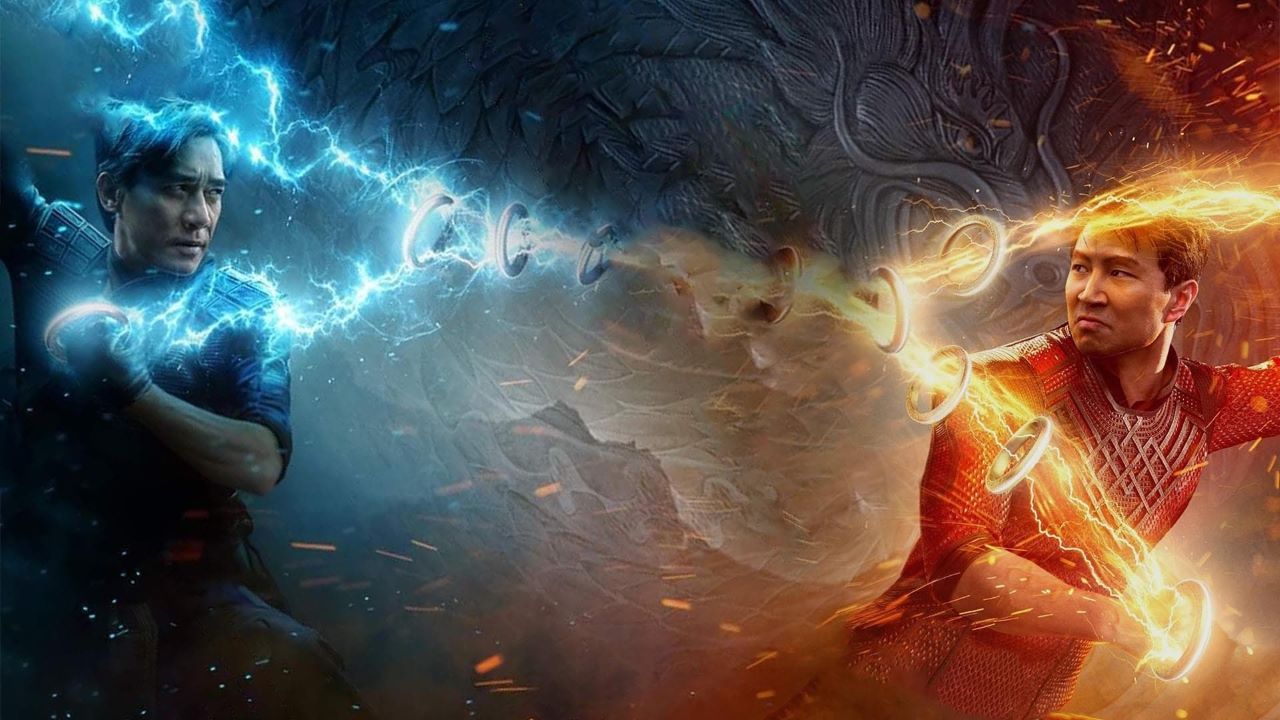 Watch on Disney+
While director Destin Daniel Cretton's enjoyable romp is a bit of a generic origin story, à la the early days of the MCU, it flies high on a fantastic ensemble. Kim's Convenience star Simu Liu is an instantly loveable reluctant hero with spectacular Bruce Lee-inspired moves. Crazy Rich Asians lead Awkwafina grounds their friendship with her goofball charm, and heavy hitters Michelle Yeoh and Tony Leung bring the gravitas. It's no game-changer like Black Panther, but it is heaps of fun.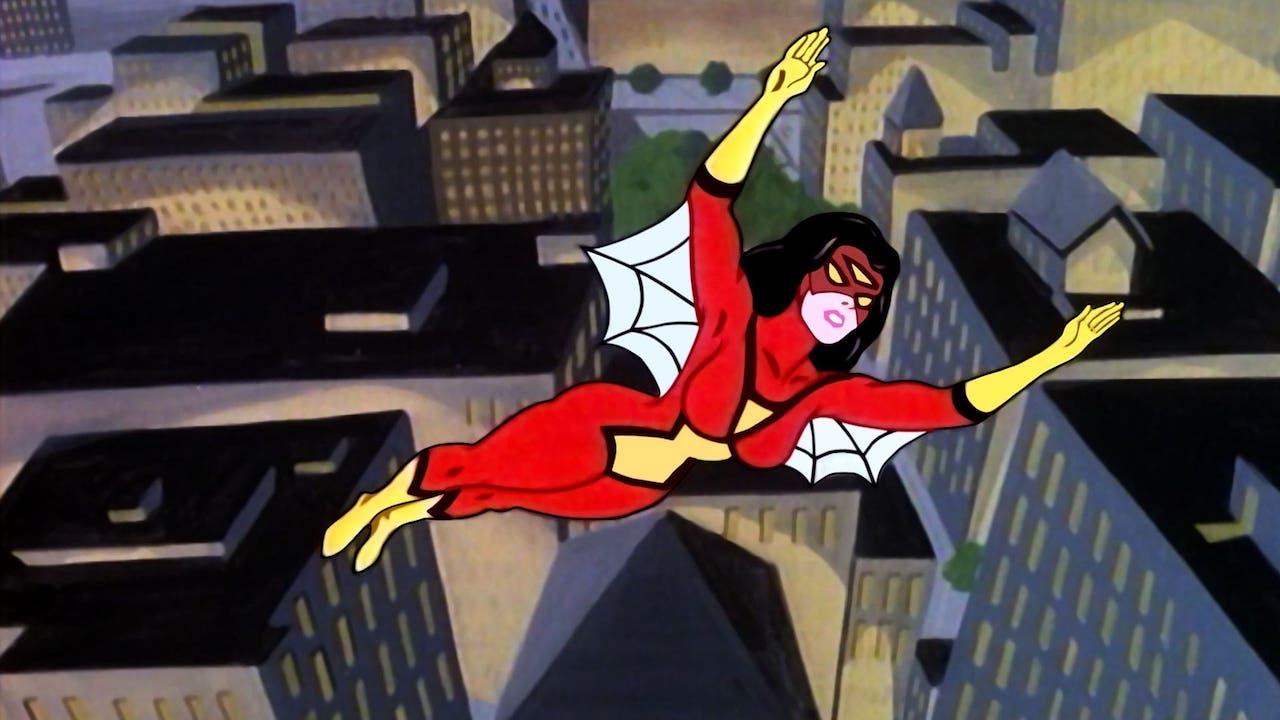 Watch on Disney+
With rumours swirling that Olivia Wilde will helm an upcoming Sony Spider-Verse movie led by a woman, folks are guessing it may be the adventures of Jessica Drew (though MJ, Gwen Stacy, and others have taken on the mantle). While we wait to see if that eventuates, reacquaint yourself with this jolly 70s animated show. It's a bit hokey, for sure, but great to see a strong female lead way before the MCU gave any of its roster a solo turn…plus her costume is cooler than Spidey's.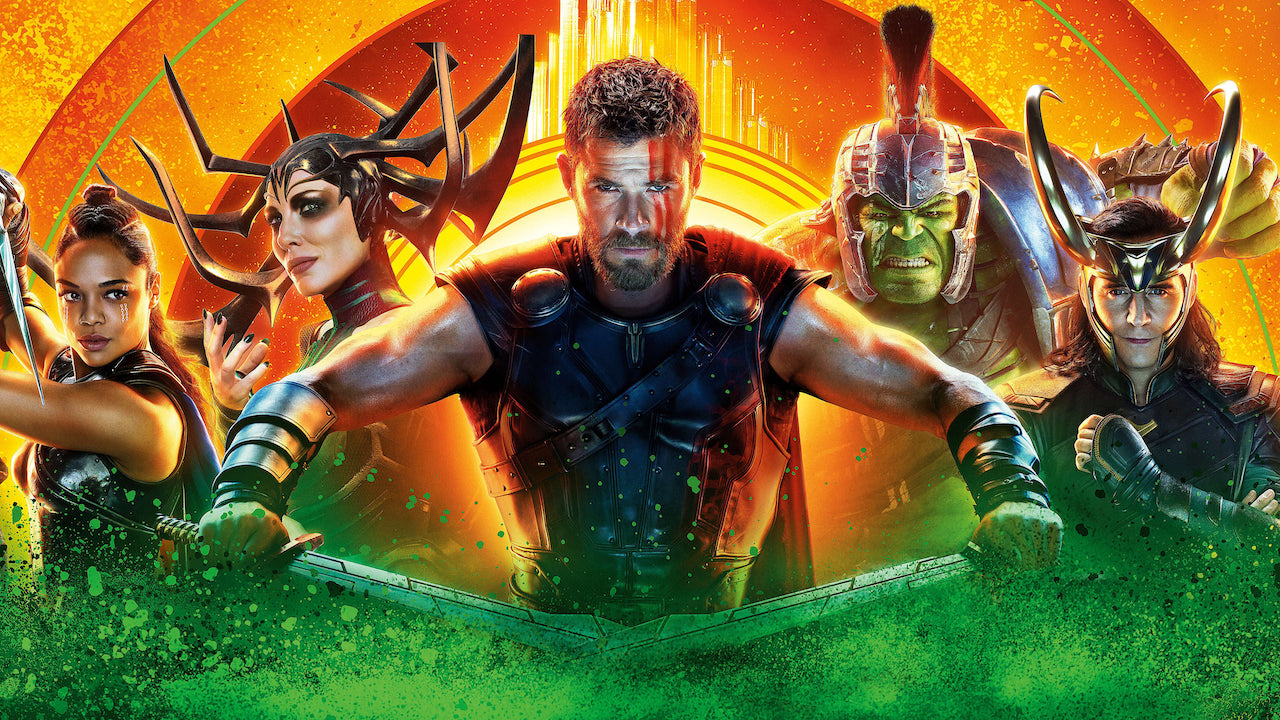 Watch on Disney+
Right up there with Guardians of the Galaxy in terms of its laugh-out-loud quota, Kiwi director Taika Waititi's gloriously bonkers Flash Gordon riff also runs amok with family drama. Aussie Cate Blanchett is wonderfully wicked as Loki and Thor's previously unmentioned sister Hela, who is pissed enough about her banishment to bring the whole house down. And did we mention Jeff Goldblum overseeing a gladiator planet pitting the Hulk vs Thor? Plus Tessa Thompson as a cranky drunk Asgardian? Just watch it already.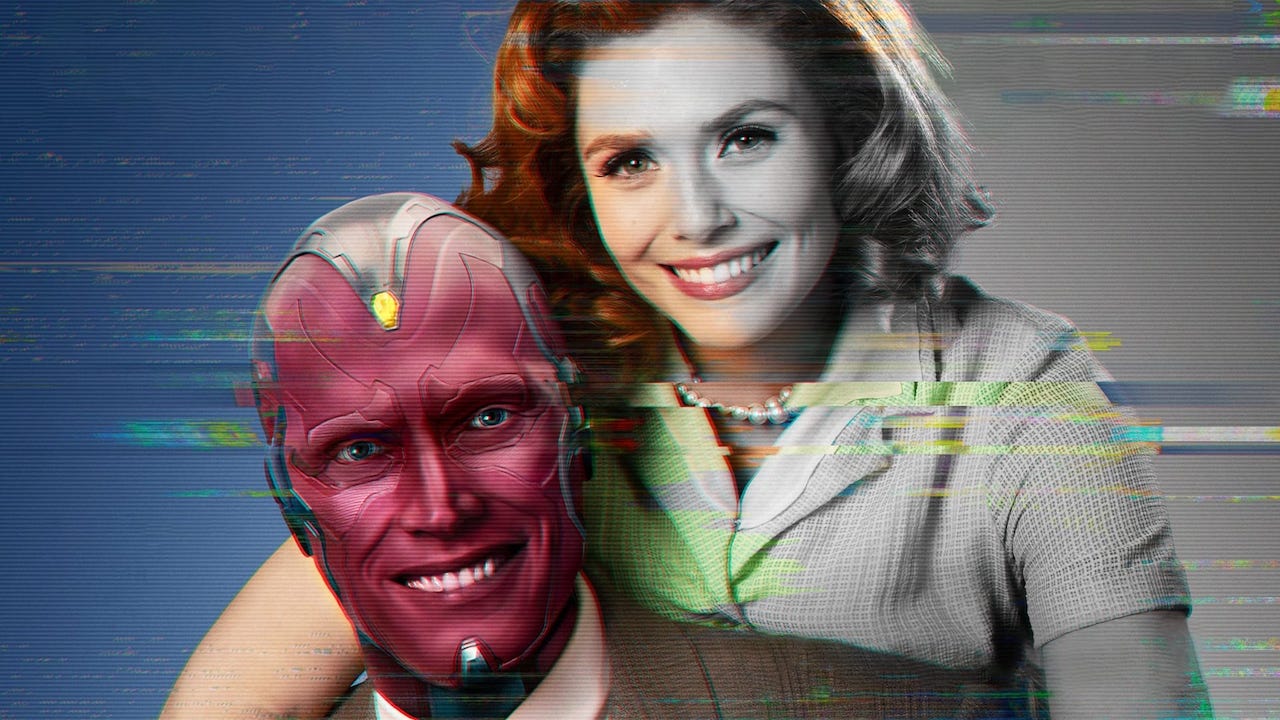 Watch on Disney+
Forget the heroic sacrifice of Tony and Natasha in the overblown Avengers: Endgame—the real emotional dagger came in warm-up act Infinity War. It's a Greek tragedy of sorts that the heroes lose to big purple meanie Thanos largely because they stand by their man Vision (Paul Bettany). And what better way to explore the emotional ramifications of that defeat than through the troubled inner psyche of Elizabeth Olsen's Scarlet Witch? Setting it in a make-believe world of classic rom-coms is an inspired way to tackle some really heartfelt stuff.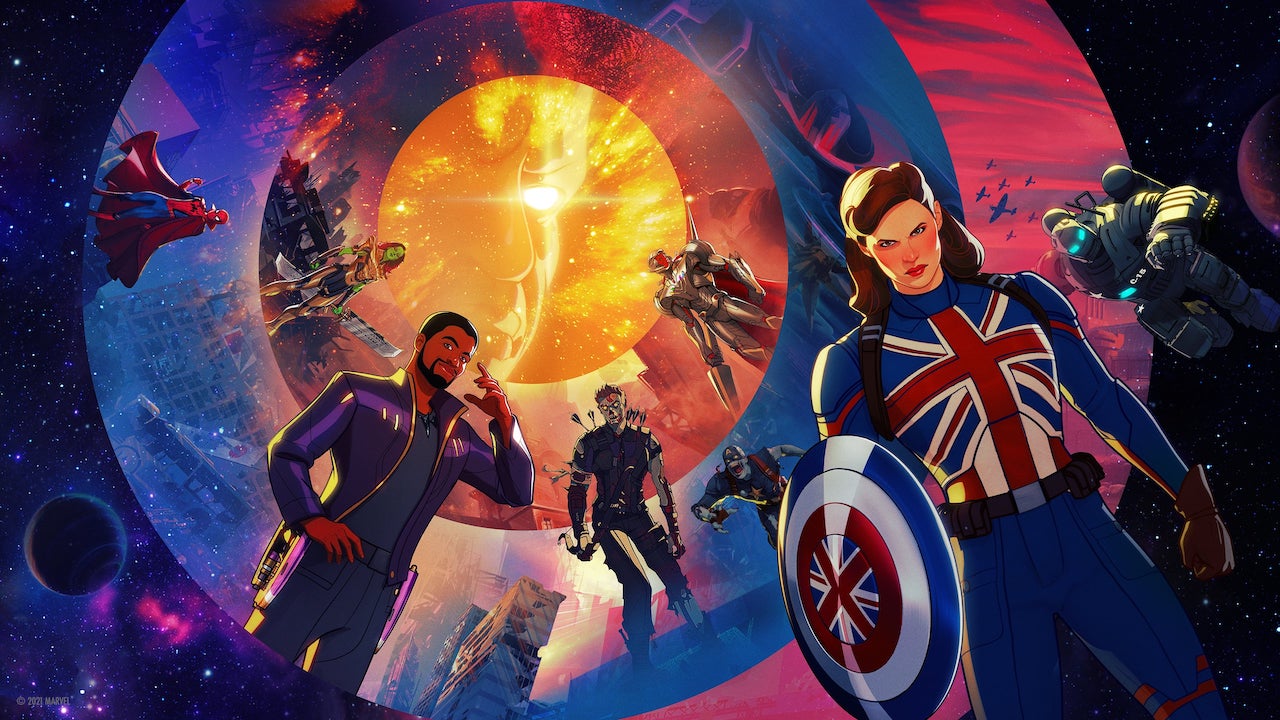 Watch on Disney+
One of the funnest things the original Marvel comics do is posit alternative takes on the worlds, heroes and make or break moments we know so well. This animated show does exactly that, presenting us with a twist each episode. We get to see Peggy Carter become a super soldier instead of Steve Rogers, which also functions as nifty foreshadowing of the MCU possibly introducing Captain Britain. And the late, great Chadwick Boseman goes to the stars instead of Peter Quill. Now that's something worth dreaming up.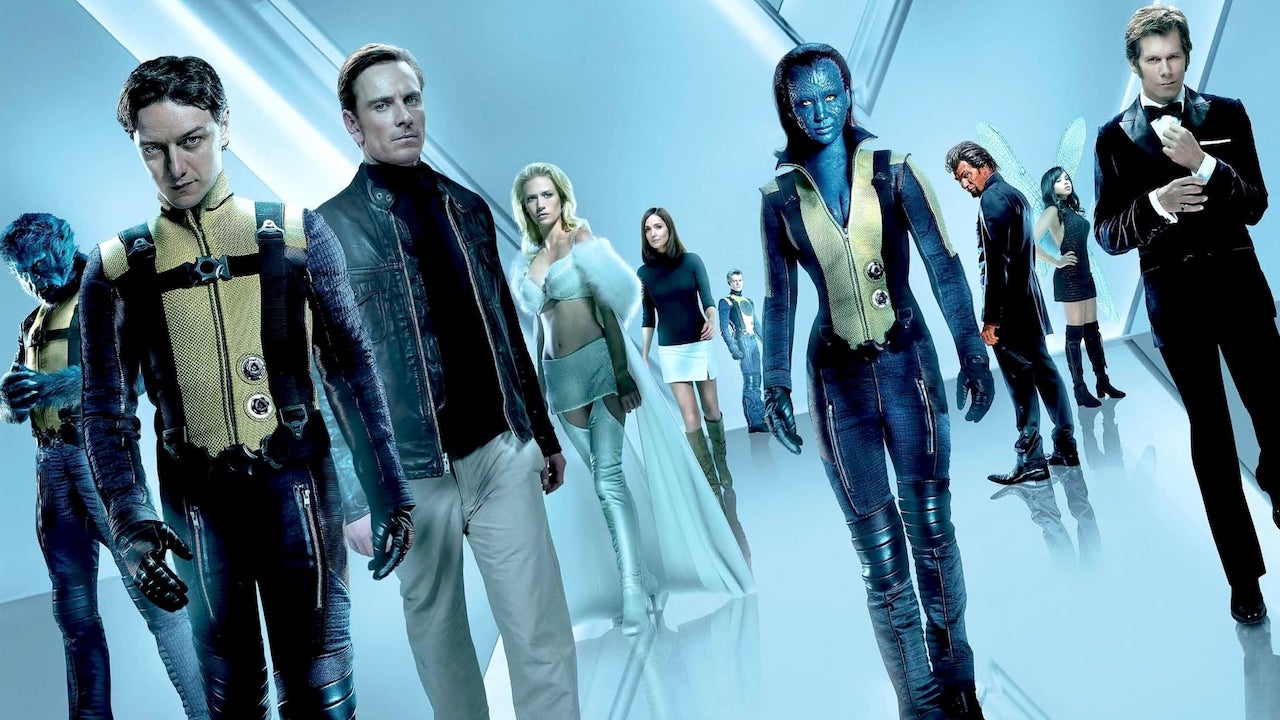 Watch on Disney+
While most of the sequels to this Cold War-set X-Men prequel are pretty whiffy (and suffer from severely wonky timelines), the original is pretty ace. Patrick Stewart and Ian McKellen may be a tough double act to follow as Professor X and Magneto, but James McAvoy and Michael Fassbender carry it off with panache. Jennifer Lawrence is also fab as the shapeshifting Mystique, and splicing in real-world politics and suitably retro fashions works a treat.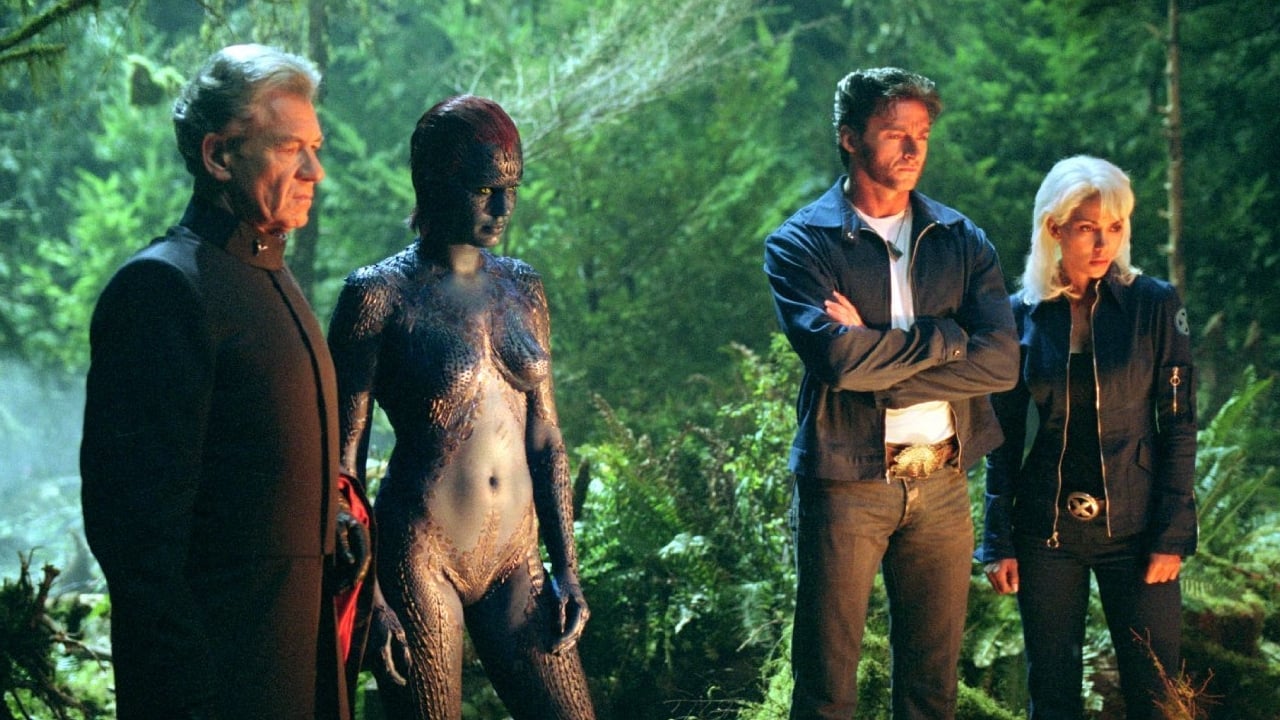 X2 (2003)
Watch on Disney+
But the actual best remains the many-named sequel to the original X-Men movie. The mutants work best when their very right to exist is under threat, and this film amps that up in the form of Succession star Brian Cox as genocidal maniac William Stryker—a great villain, something the MCU often lacks. Alan Cummings' introduction as Nightcrawler infiltrating the Oval Office in the opening minutes is spectacular, as is the tragic death of one of the core team in the final act.