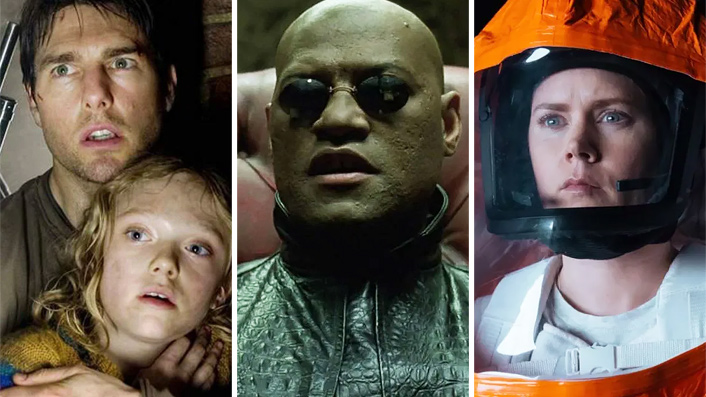 The 25 best science fiction movies on Prime Video

---
Ready for the inexplicable and inspiring? Science fiction is—and has long been—one of the most exciting genres in filmmaking. Critic Craig Mathieson has scoured Prime Video for the 25 best science fiction movies available.
See also
* Best new movies & shows on Prime Video 
* All new streaming movies & series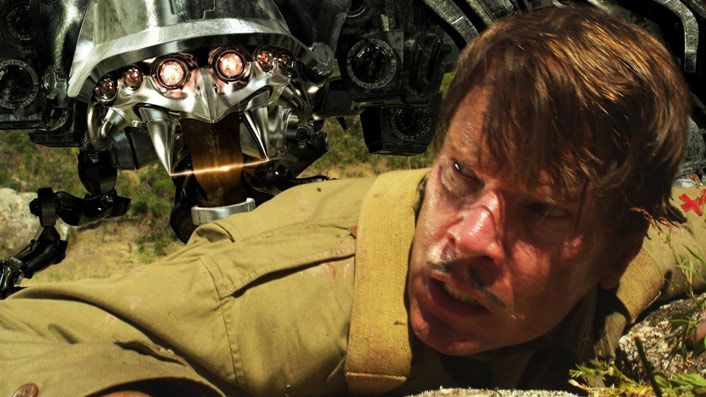 Paying homage to the vintage sci-fi of the 1950s and pioneering visual effects of Ray Harryhausen, this low-budget Australian feature begins with a group of World War II American soldiers who take part in a secret 1943 experiment that pitches them into a Nazi-run far future. The accents are broad and so are the enemy robots.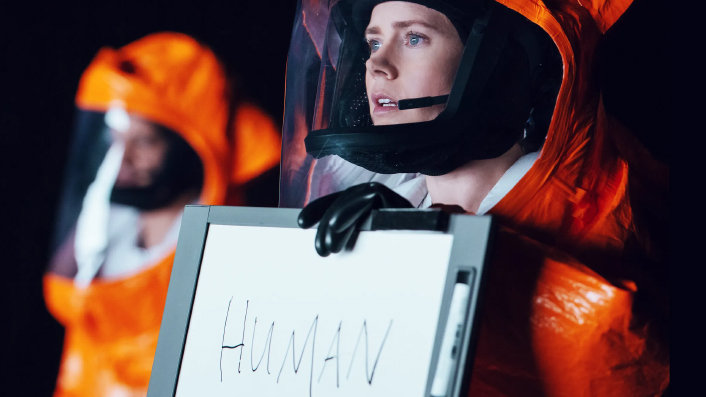 Directed with menacing wonder by Denis Villeneuve, this is compelling and original hard science fiction, with Amy Adams and Jeremy Renner as two experts trying to communicate with obliquely intentioned aliens landed on an increasingly panicky planet. The story folds in on itself, so that triumph is tragedy and vice-versa in an elegiac requiem.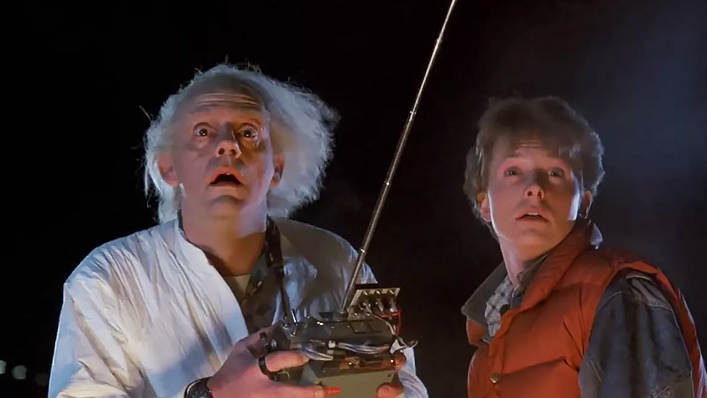 If you've got a souped-up DeLorean that can travel through time the you've got a science fiction film—but Robert Zemeckis gives you so much more. In one of the finest enduring examples of Hollywood filmmaking, a young man (Michael J. Fox) finds himself back in the 1950s and infringing on his parents tentative connection. It remains an inventive delight.
Many a space opera was produced in the wake of Star Wars' phenomenal success, and renegade producer Roger Corman got in on the act with this unofficial intergalactic remake of The Magnificent Seven, which even cast the western's Robert Vaughn. It's an Argo-worthy project, but the credits are full of then talented newcomers: script by John Sayles, score by James Horner, and visual effects from the one and only James Cameron.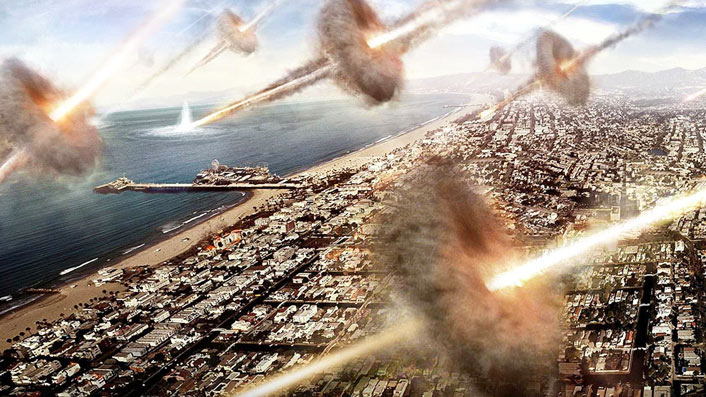 Director Peter Berg wanted to make a blockbuster and went all in on this alien invasion epic, even if it required a tie-in to a popular board game. Taylor Kitsch is the young US navy officer taking on the first wave of alien invasion in a full-tilt overdose of CGI action, military nostalgia, and Rihanna running the weapons deck. An exemplary example of the ludicrously entertaining Hollywood experience.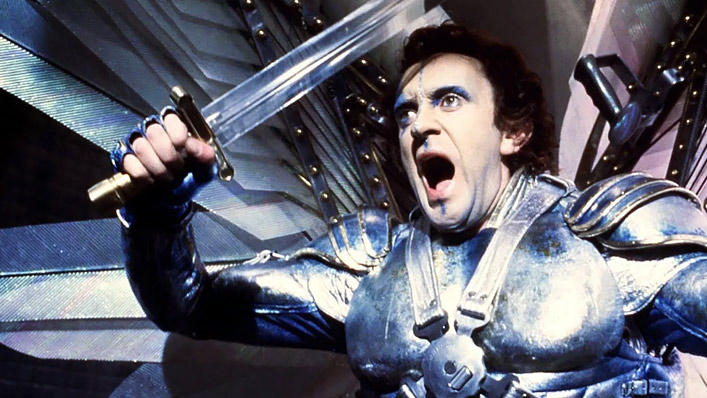 One of the truly great films in Terry Gilliam's ever chaotic career, this distinctly British—despite the presence of Robert De Niro as a renegade heating engineer—dystopian satire is 1984 by way of Kafka. Jonathan Pryce is the daydreaming bureaucrat who goes through a looking glass of faulty mechanics, mind-bending rules, and grotesque elites in pursuit of hope, only to lodge himself in ever worsening circumstances.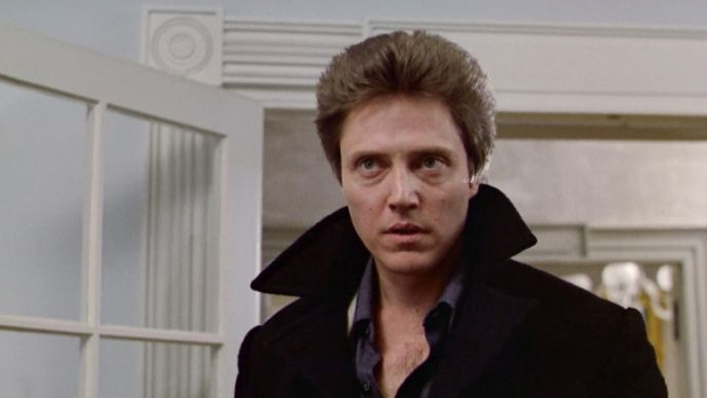 Devastatingly handsome yet menacingly otherworldly, Christopher Walken was the perfect lead for David Cronenberg's adaptation of the Stephen King novel about a school teacher who realises he's trapped by his ability to see the future of those he physically encounters. It's a cold to the touch thriller about having to confront the necessary.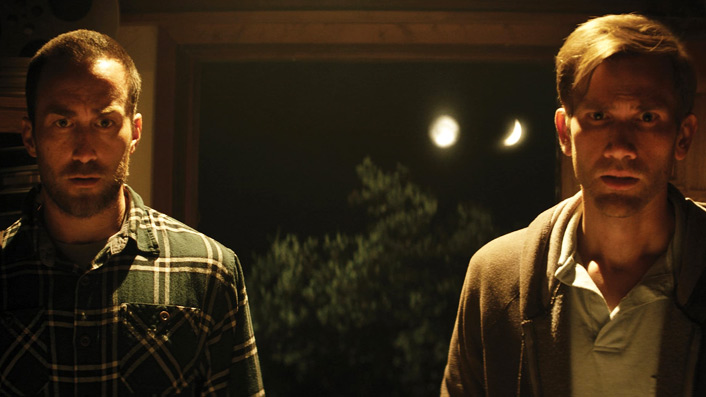 A film in which the possibility that everyone gets out alive is as horrifying as no-one, this immersive and empathetic slow burn thriller took the filmmaking team—and lead actors—Justin Benson and Aaron Moorhead into the mainstream. The pair play brothers who revisit the rural home of the cult they fled a decade prior, discovering unknown forces that could be economic inequality or Lovecraftian monsters—or a mix of the two.
Released exclusively to Prime Video in Australia, the latest collaboration between director Ric Roman Waugh and star Gerard Butler is a straight-faced update of 1990s disaster dramas such as Deep Impact. Butler plays an Atlanta engineer trying to save his fractured family from a looming extinction-level event, resulting in a series of moral dilemmas and violent intrusions amidst escalating destruction.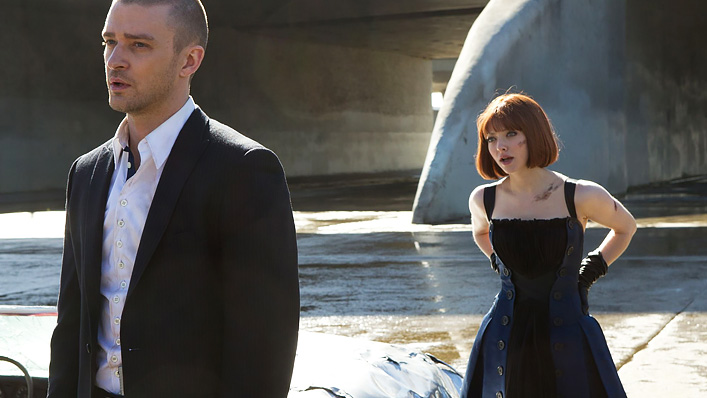 In his subsequent directing career, The Truman Show writer Andrew Niccol has shown an obsession with science fiction conceits that reveal underlying inequality. In this Robin Hood-themed dystopian thriller, the future's currency is time: the rich are young and immortal, the desperate poor working for another day of life. Justin Timberlake is the worker who crashes the system, and Amanda Seyfried his entitled hostage turned accomplice.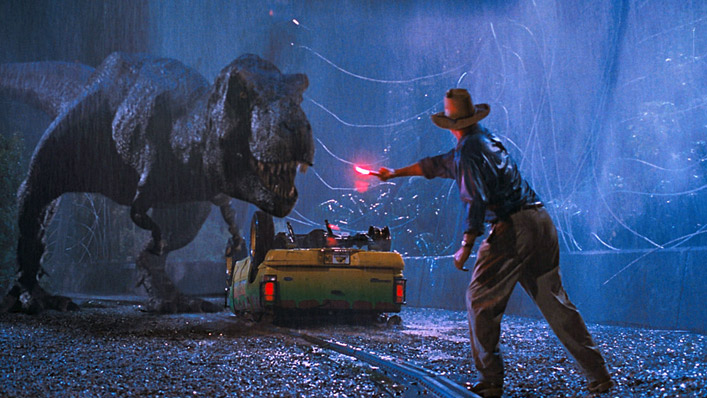 Steven Spielberg dominates this field—when you instinctively think in terms of images never previously seen on a screen, then science-fiction has to be a recurring destination. Research goes awry to terrifying effect in this breakthrough blockbuster, set in a tropical theme park where revived dinosaurs are the attraction. Things quickly spin out of control and Sam Neill, Laura Dern and Jeff Goldblum have to run for their lives.
Richard Matheson's 1954 novel I Am Legend has been adapted multiple times, most prominently as a 2007 Will Smith blockbuster. But the first take was this outsourced British production, shot in Italy, with Vincent Price as the sole survivor of a plague that filled the world with vampiric-like creatures. Note: Prime Videoalso has a colourised version of the film streaming, but the original B&W is best.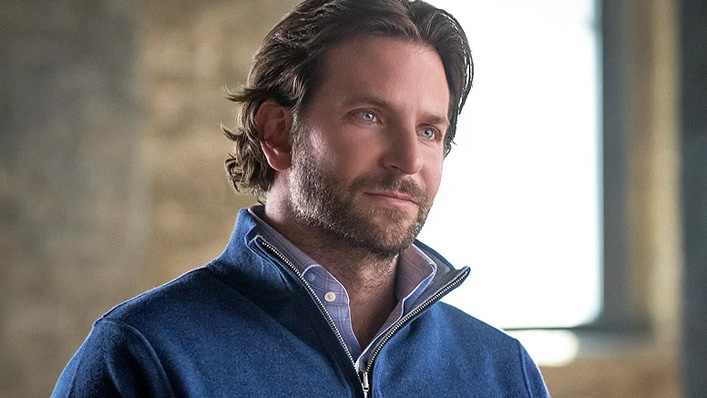 When Bradley Cooper's failing New York writer tries an experimental drug, his mental powers and intellect rocket upward, exposing him to both vast opportunity and violent risk. With Robert De Niro as a circling tycoon, Neil Burger's drama applies an inventive and gruesomely comic perspective to a what-if technology scenario that can be watched in a double bill with the next entry.
Scarlett Johansson plays a young American woman in Taiwan exposed to a new synthetic drug, which accelerates the usage capacity of her brain. It sounds better when Morgan Freeman's academic does an exposition dump on it. Being a Luc Besson film, this makes her a compelling sight, central to escalating action sequences, and heading for world domination.
Gravity was driven by computer code and special effects bent reality's rationale in the movie that rebooted science fiction and the action movie for the looming 21st century, starring Keanu Reeves as the everyman who becomes a digital warrior in a rebellion against a machine regime. Lana and Lilly Wachowski's blockbuster remains masterfully complete.
Johnny Mnemonic is the best known adaptation of a William Gibson story, but this Abel Ferrara take on corporate spies and romantic self-destruction is the most interesting. Eschewing, whether due to boredom or budget, images of the future, it focuses on an anonymous Tokyo-based triangle between Christopher Walken, Willem Dafoe and Asia Argento. The movie is fragmented and fuzzily furious, like tech yet to be debugged.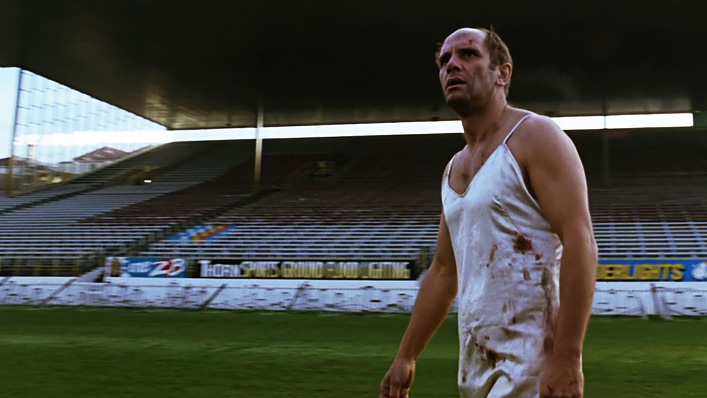 The wonderful New Zealand actor Bruno Lawrence, best known to Australian audiences as the conniving producer in television's Frontline, gives a magnetic performance as a scientist who wakes one day to discover that his project has erased the world of other people. Freedom and fear spin out of control, with director Geoff Murphy making the possibilities feel claustrophobic.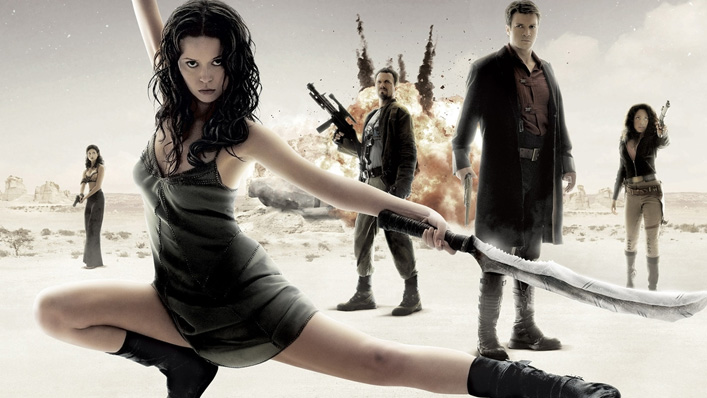 Joss Whedon only got to make a single season of his 26th century space western Firefly. However its cult success on DVD allowed him to reassemble the cast—led by Nathan Fillion's roguish spaceship captain—for a feature film sequel that paved the way for his Avengers movies—with witty exchanges, imperiled dedication, and stakes-laden action.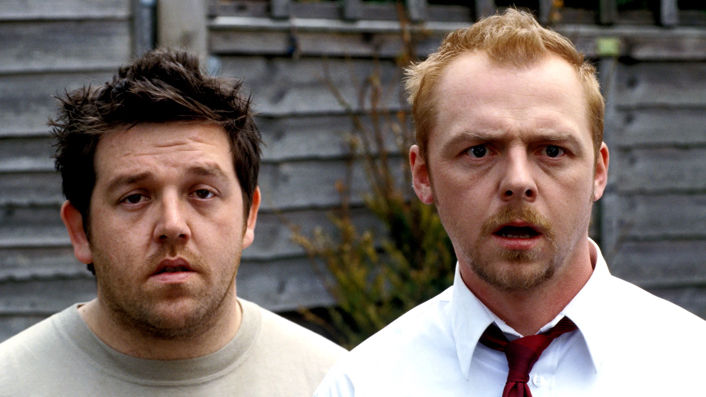 Equally committed to pub culture and the movies of George A. Romero, Edgar Wright's very British and very amusing zombie apocalypse comedy finds Simon Pegg and Nick Frost negotiating the undead's shuffling return, with droll technique and genre-defying bursts of comic mayhem.
A B-movie from the end of the straight-to-video era, this prescient police procedural is set in a 2008 London where global warming has left parts of the city underwater. Rutger Hauer plays a loner homicide cop—of course he gets a rookie partner—hunting for a bloody killer he appears to have a psychic connection to. The plot is generic, the performances solid (yes, that's Kim Cattrall) and the production design evocative.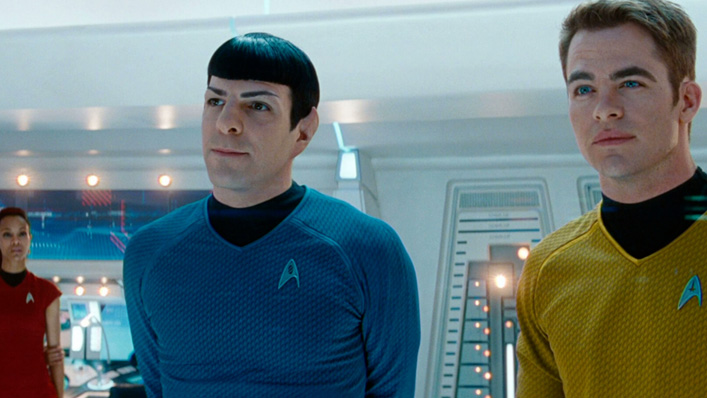 J.J. Abrams was given the reins of science fiction's most storied franchise, successfully relaunching it a mere 43 years after the original television series debuted. This mix of slick action and heartfelt homage lets the likes of Chris Pine, Zoe Saldana, Zachary Quinto, Karl Urban and Anton Yelchin step into familiar roles. Assigned villain duty, Eric Bana gives an operatic performance that remains an outlier for his career.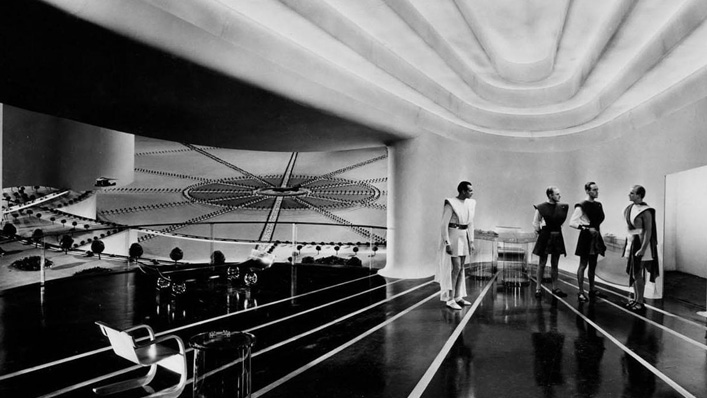 H.G. Wells penned the adaptation of his 1933 novel about an endless war that leads to the collapse of civilisation (World War II was already looming) and a science-driven resurgence. Directed with expressive clarity by William Cameron Menzies, it's a fantasia about technocrats, but there are some pungent scenes and performances—particularly Sir Ralph Richardson as a ruthless warlord.
A bracing reminder of how suggestion is one of genre film's most potent strengths, this independent production escalates quickly as a young DJ and receptionist running the night shift at a 1950s New Mexico radio station try to make sense of an unknown signal as strange calls start coming in. Andrew Patterson's movie plays like a throwback to science fiction's past, but also blazes a path forward.
Steven Spielberg and Tom Cruise put a modern spin on H. G. Wells' science-fiction classic, with the latter as the estranged father trying to safeguard his children after towering alien tripods create havoc. The scale is suitably vast, but what endures is Spielberg's fascination with imagining lines of fearful refugees on American roads. He depicts the remnants of society with painterly care.
A movie is probably too short to satisfyingly encompass Alan Moore and Dave Gibbons' hugely influential 1987 graphic novel. But 300's Zack Snyder did his best with this alternate history superhero noir, where the suppressed remnants of crime-fighting capes investigate an apocalyptic plot.
Zoe (2018)
Independent filmmaker Drake Doremus continued his move into science fiction, following up the dystopian Equals with this romantic drama about the chemistry and crises of compatibility that stars Ewan McGregor and Lea Seydoux as colleagues at an artificial intelligence facility. There are echoes of Ex Machina, but with a soulful, light-soaked intent that also invokes Spike Jonze's Her.