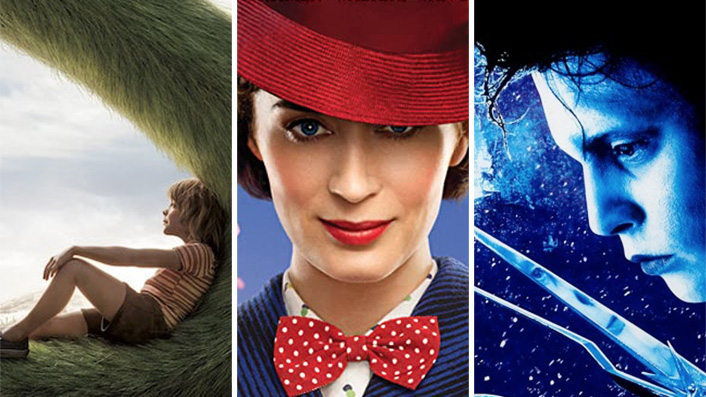 The 25 best fantasy movies on Disney+ Australia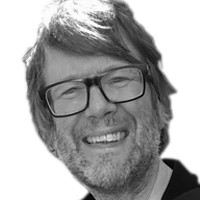 ---
From bloodthirsty sword and sorcery epics to family-friendly flights of fantasy, here are the best fantastical films streaming at the Mouse House.
See also
* The 25 best fantasy movies on Netflix Australia
* The 50 best movies on Disney+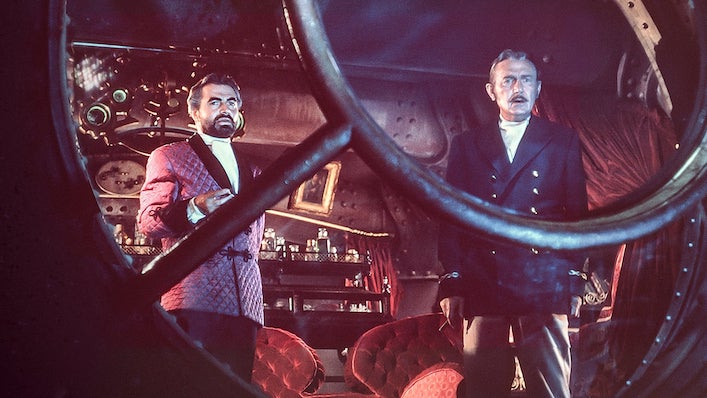 Watch on Disney+
Disney's live action version of Jules Verne's fantastical nautical masterpiece is a star-studded spectacle with the coolest submarine ever captured on celluloid. Kirk Douglas plays a harpooner; James Mason is the seafaring Captain Nemo and Peter Lorre delights in typically twitchy form as part of the team sent out to find the "monster" that is sinking ships. Douglas is on the charm offensive, Mason is as stoic as ever and the giant squid attack still exhilarates. A classic.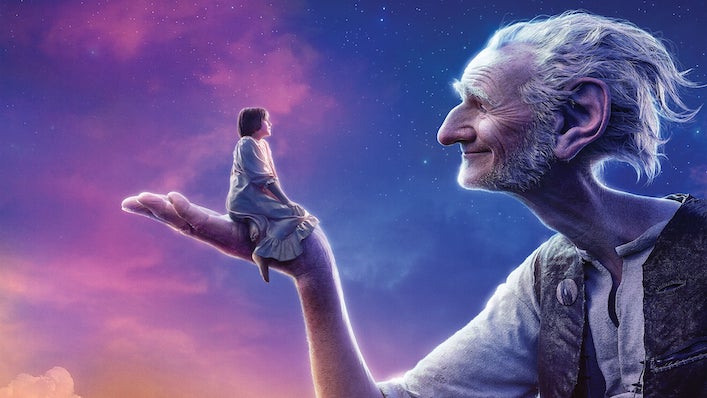 Watch on Netflix
Steven Spielberg's spectacular adaptation of Roald Dahl's beloved children's book is a huge achievement that brings a genuine sense of awe to the story of a young, orphaned girl who befriends a benevolent giant. The BFG is brought to life using motion-capture ingenuity and the talents of Mark Rylance. Jemaine Clement deserves a Whizzpopper for his performance as Fleshlumpeater, the leader of the eight child-eating giants that live in Giant Country.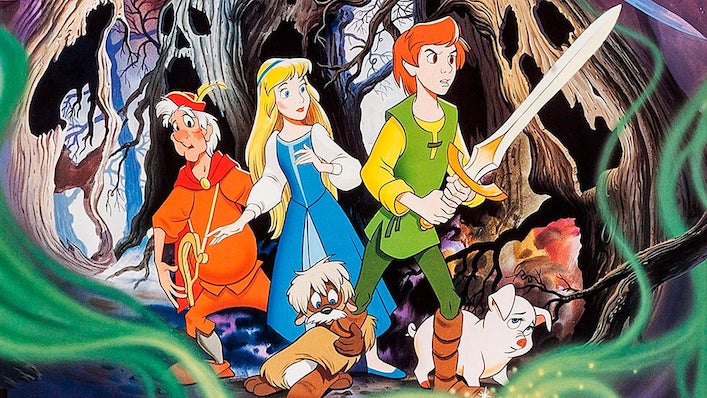 Watch on Disney+
Disney tried to match the live action thrills and head-melting spills of then-box-office champion Raiders of the Lost Ark with this dark swords-and-sorcery epic. The Black Cauldron was the first Disney cartoon to feature computer animation and was an early gig for a young Tim Burton as an uncredited conceptual artist, his designs proving too terrifying for its aimed audience. In hindsight, the young boy on a quest to defeat an evil tyrant actioner is a fascinating stepping-stone between the Disney classics of yesterday and the successes of the Aladdin era.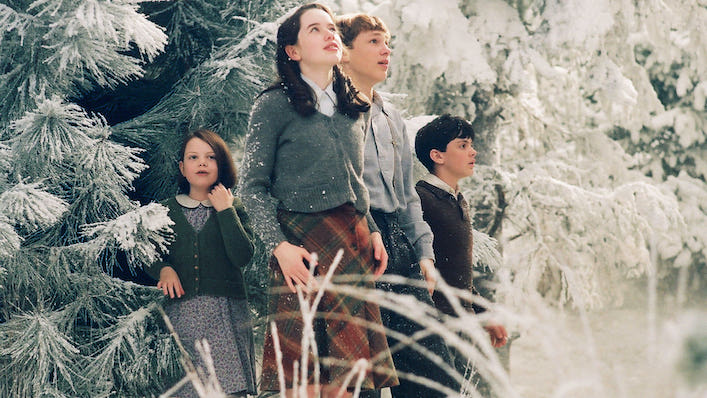 Watch on Disney+
The C.S. Lewis classic is brought to vivid life in this visually spectacular fantasy fable for kids young and old. With plenty of good old British stiff upper lip, a starry cast, including Tilda Swinton, James McAvoy, Jim Broadbent and Liam Neeson as the denizens of Narnia and a genuine sense of wonder, and Lord of the Rings-style battles, as the holidaying Pevensie children step through the wardrobe into Aslan's kingdom.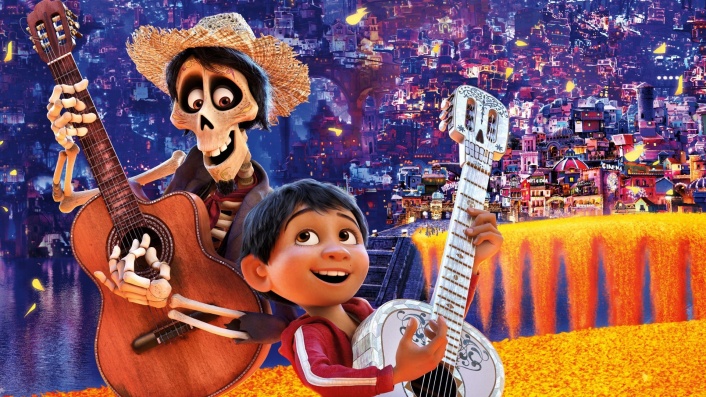 Watch on Disney+
A paean to lost loved ones everywhere, Coco is set in Mexico during Dia de los Muertos, the Day of the Dead. The beautifully crafted fantasy sees young aspiring musician Miguel defying his family's ancestral ban on music and stepping across to the Land of the Dead to meet his great-great-grandfather, a legendary singer. The spectral afterlife is beautifully rendered. Every skeletal figure is given character and heart. No mean feat when you're looking at a stack of bones. Bonus points for the Frida Kahlo cameo.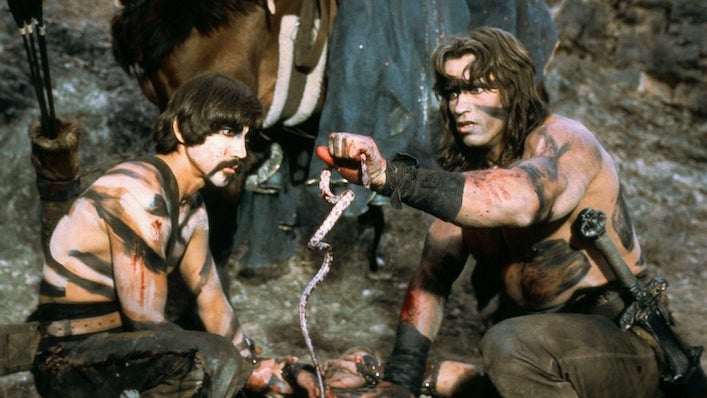 Watch on Disney+
The film that saw Arnold Schwarzenegger flex his acting muscles and become a movie star sees the Teutonic titan playing Robert E. Howard's mighty warrior. Written and directed by John Milius and co-written by Oliver Stone, the epic sword and sorcery fantasy is a rip-roaring bloodfest and that's not only when Arnie rips off a vulture's head with his teeth! And as a bonus James Earl Jones turns into a giant snake. By Crom!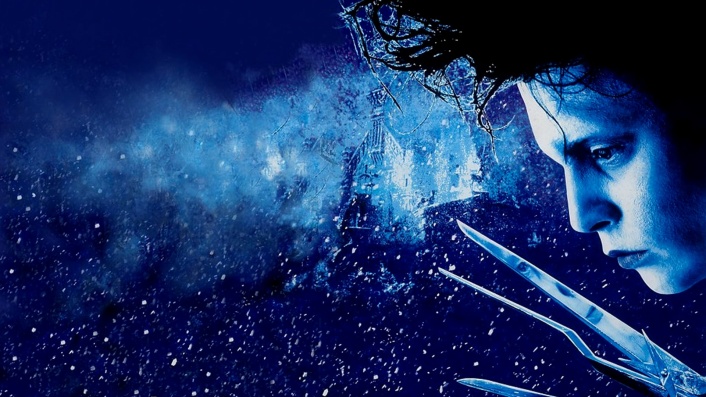 Watch on Disney+
Tim Burton's magical fairy tale is an achingly romantic monster movie. In his first collaboration with the director, Johnny Depp plays the artificially created Edward, a patchwork 'Frankenstein' monster with utensils for hands. Co-stars include Winona Ryder as the object of Edward's affection, Dianne Wiest as the Avon saleswoman who takes him in and gives him a new life, and the late great Vincent Price as his 'father'. At once exuberant and heart-breaking, Edward Scissorhands remains Burton's most personal creation.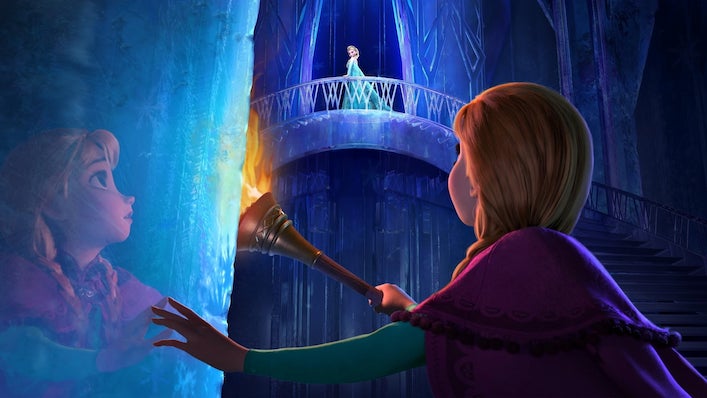 Watch on Disney+
Disney's animated box-office behemoth thrust girl power into the spotlight and proved that true love wins, especially the love between two sisters. Princesses Elsa and Anna, beautifully voiced and sung by Idina Menzel and Kristen Bell, overcome Elsa's frosty talents in a flurry of catchy songs,  great gags— largely thanks to delusional snowman Olaf voiced by Josh Gad—and astonishing and exquisite animation. One of the most successful animated features of all-time. Let it go!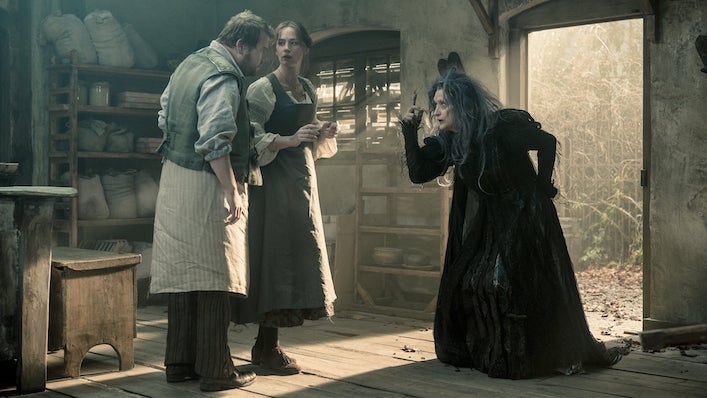 Watch on Disney+
Chicago director Rob Marshall's big budget adaptation of the Stephen Sondheim Broadway smash of the same name attracted an astonishing cast including Meryl Streep, Chris Pine, Anna Kendrick, Emily Blunt, Johnny Depp and James Corden. The story of a wicked witch tormenting a childless couple mixes classic fairy tale tropes like Little Red Riding Hood, Jack and the Beanstalk, Rapunzel, and Cinderella with a songbook of justly lauded tunes.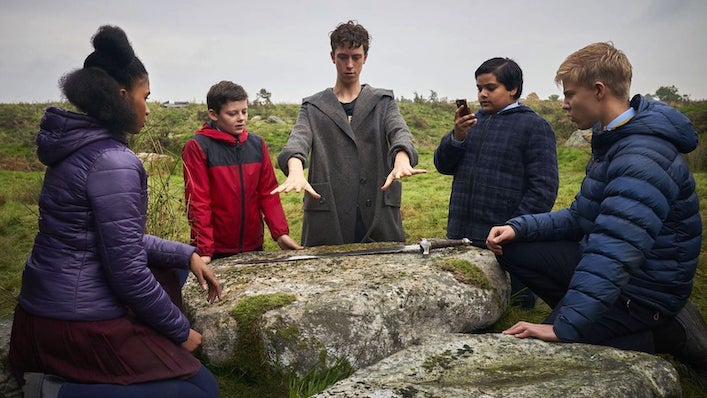 Watch on Disney+
Attack The Block director Joe Cornish's engaging boy's own adventure mixes the sword-wielding Arthurian legend of yore with the iPhone generation as a British school boy pulls the mythical sword Excalibur out of a stone, or in this case a lump of concrete in a building site. Soon he is teaming up with Merlin the Magician, battling demons, and forming an army of delinquent teens to wage war with the wicked enchantress Morgana, devilishly played by Rebecca Ferguson.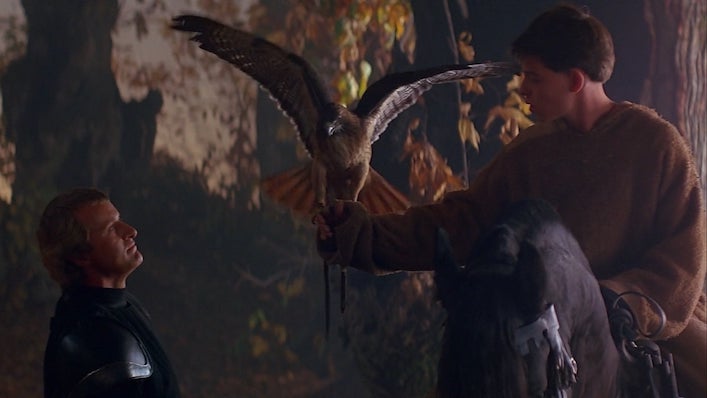 Watch on Disney+
Rutger Hauer and Michelle Pfeiffer star as Navarre and Isabeau, two ill-fated lovers cursed by the evil Bishop when she spurns his advances. The Satanic ritual turns Isabeau into a hawk by day and Navarre a wolf by night; always together, eternally apart. It's a rip-roaring adventure, complete with a delightfully '80s synth score, a pre-Ferris Bueller Matthew Broderick, and assured direction from Richard Donner.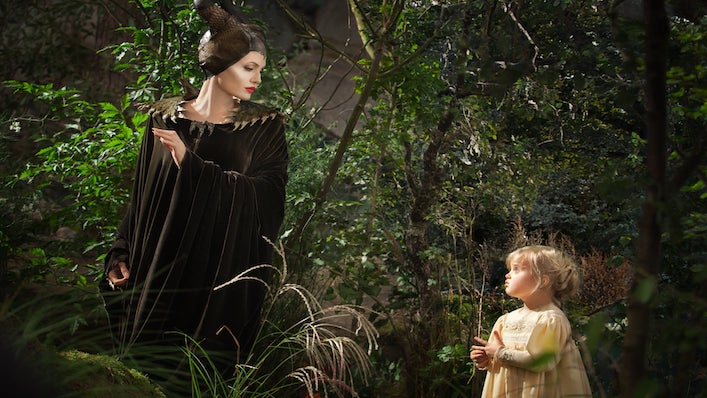 Watch on Disney+
Angelina Jolie looks spectacular in this live-action Sleeping Beauty spin-off that tells the story from the point of view of the wicked witch. All the best fairy tales have dark hidden depths and they don't get much darker than this grim fairy tale. Especially when the self-proclaimed 'Mistress of All Evil' loses her wings. Elle Fanning, Sam Riley, Imelda Staunton, Juno Temple, Sharlto Copley and Lesley Manville also star.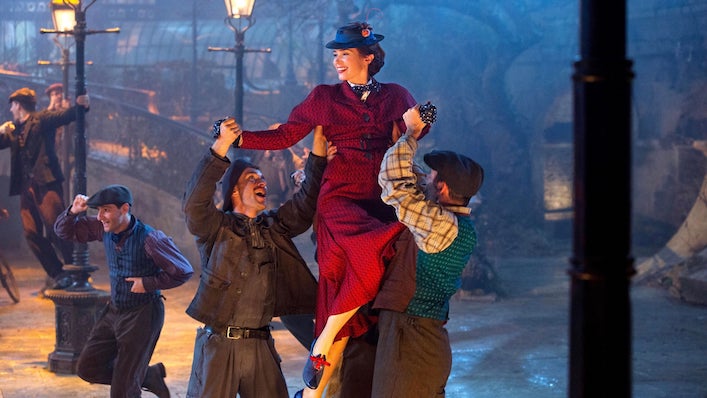 Watch on Disney+
Emily Blunt had huge shoes to fill in this long overdue sequel to Disney's 1964 classic Mary Poppins but she does so with aplomb. Julie Andrews won an Oscar for her iconic performance as the supercalifragilisticexpialidocious nanny with an ear for a good singalong. Now Blunt plays the flying child-carer as she returns to save the Banks family for a second time. Lin-Manuel Miranda does his best Dick van Dyke as the cheeky cockney chimneysweep Jack.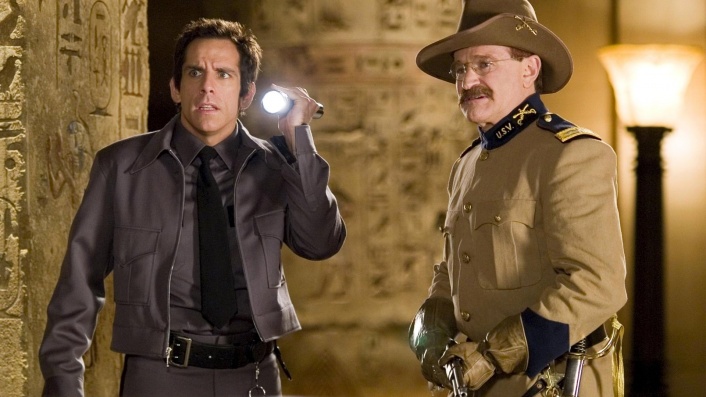 Watch on Disney+
Ben Stiller headlines this FX extravaganza playing a newly recruited security guard at the Museum of Natural History who discovers that an ancient curse causes the animals and exhibits on display to come to life. Dinosaur skeletons walk the earth, stuffed taxidermied animals breathe again, and waxwork sculptures of famous figures reignite long-standing feuds. The impressive cast includes Owen Wilson, Rami Malek, Ricky Gervais, Steve Coogan, Dick van Dyke, and Mickey Rooney but it's the late great Robin Williams who is the most memorable as a resurrected Teddy Roosevelt.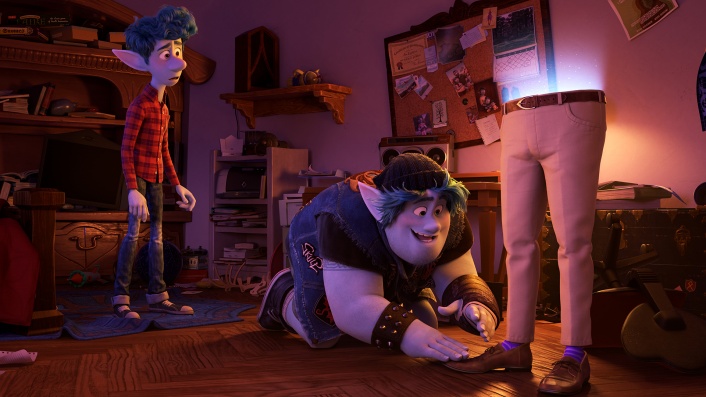 Watch on Disney+
On the outside, Pixar's animated fantasy adventure is a simple quest movie, not a die roll away from an epic game of Dungeons & Dragons. But look behind the stunning animation, the fun recreation of a suburban world inhabited by mythical beasts, and the journey taken by two boys to relive a mere moment with their father who died many years before; this is a beautiful story of brotherly love, voiced by Tom Holland and Chris Pratt.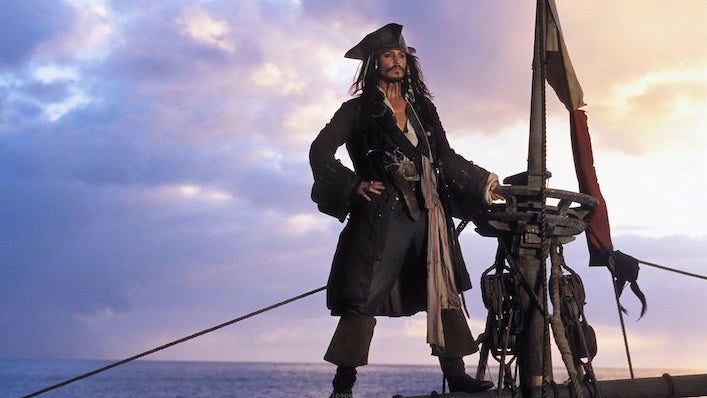 Watch on Netflix
The film that introduced the world to the seafaring rascal Jack Sparrow (Johnny Depp) and saw a billion-dollar franchise set sail into blockbuster land. Orlando Bloom, fresh from his career defining role as Legolas, plays blacksmith Will Turner who is trying to save his to save his love (Keira Knightley) from Barbossa (Geoffrey Rush) and his undead shipmates. His only chance is to team up with the drunken sailor. An irascible Depp is a joy, the action is swashbuckling, and the first film spawned a treasure chest of sequels.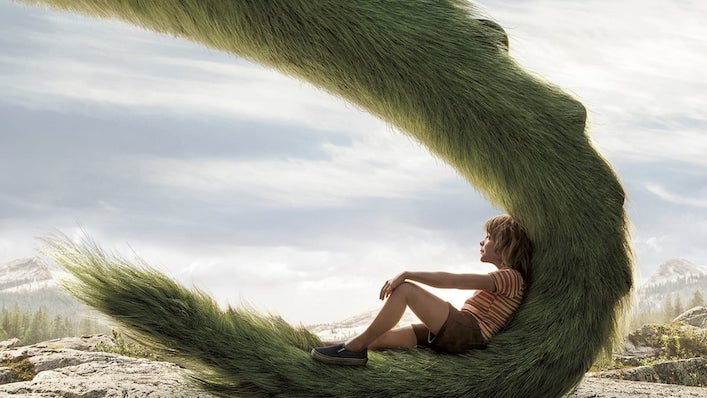 Watch on Disney+
The original Pete's Dragon told the enchanting musical story of an orphan on the run with his imaginary friend Elliott who happened to be a dragon. The 1977 cute kids film starred Helen 'I Am Woman' Reddy and used a cartoon dragon to tell its live action story. The remake, directed by The Green Knight helmer David Lowery and starring Robert Redford, Bryce Dallas Howard, Wes Bentley, and Karl Urban, adds whiz-bang FX to the firepower and flies this dragon to blockbuster land.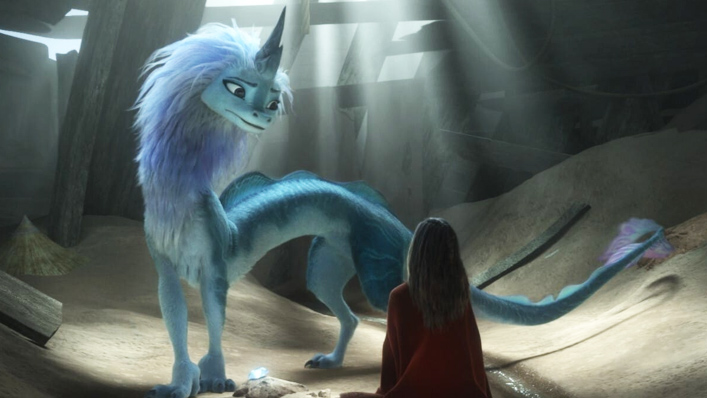 Watch on Disney+
Inspired by traditional South-East Asian cultures, this delightful Disney animated dragon quest is a kid friendly fantasy about a young warrior who heads out to find the last dragon to help banish evil spirits known as the Druun from the land of Kumandra. Starring the vocal talents of Kelly Marie Tran, Awkwafina, Gemma Chan, Benedict Wong, and Sandra Oh, this kaleidoscopic adventure is as eye-popping as it is engaging.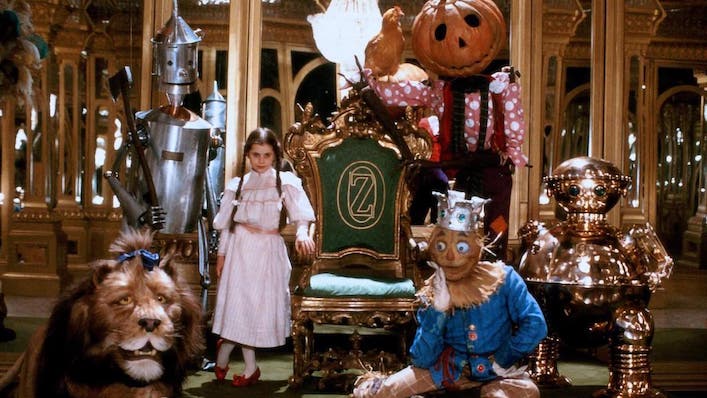 Watch on Disney+
The only film directed by sound-man extraordinaire Walter Murch (The Conversation, Apocalypse Now) and debut feature of The Craft star Fairuza Balk, this belated and surprisingly dark sequel to The Wizard of Oz boasts Piper Laurie and Nicol Williamson in its cast, fantastic creatures and make-up from Jim Henson's son Brian and Lyle Conway (Little Shop of Horrors), and a creepy plot that saw a traumatized Dorothy returning to Oz—and '80s kids screaming in terror.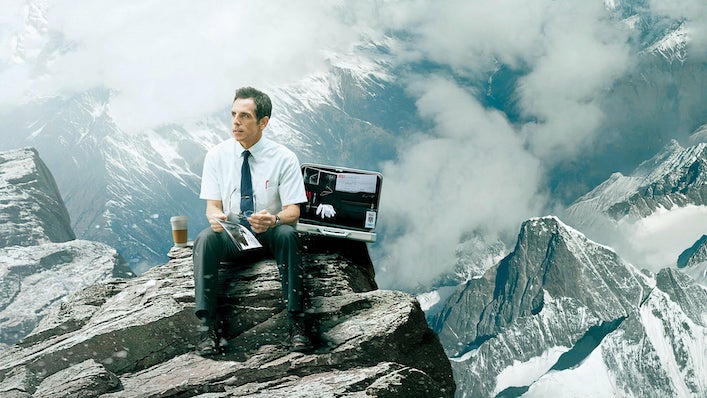 Watch on Disney+
This remake of the Danny Kaye-starring 1947 classic is a charming flight of fancy. Ben Stiller takes over the lead role as an employee at Life magazine who escapes the monotony of his position by living in a dream world, inspired by the photographs he develops for the publication. Visually stunning with an earworm-loaded indie hipster soundtrack, this love letter to the publishing industry tugs at the heartstrings.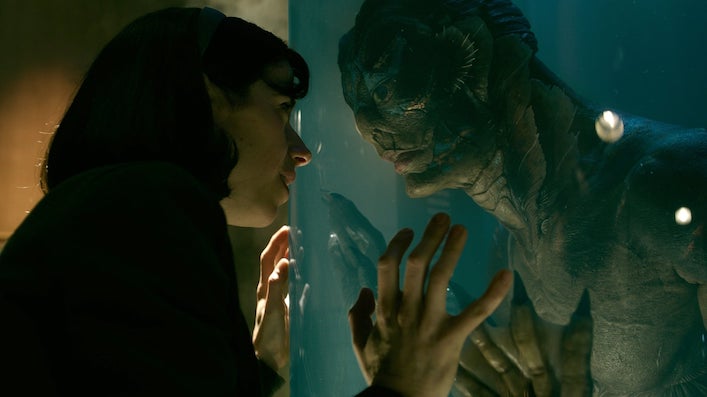 Watch on Disney+
Nominated for 13 Academy Awards and winner of four including Best Picture and Best Director for Guillermo del Toro, The Shape of Water is a beautifully crafted monster movie that combines creature feature frissons with a touching fish-out-of-water love story. The ever-wonderful Sally Hawkins plays a lonely janitor at a top-secret research facility in the 1960s who falls in love with an amphibious creature that is being held captive. For once, Oscar got it right.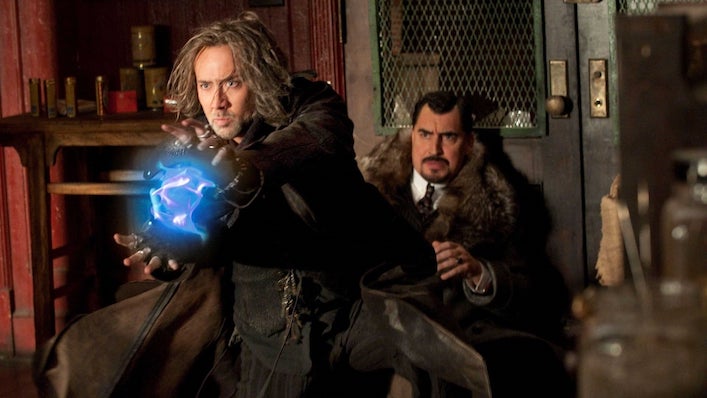 Watch on Disney+
Based on the Micky Mouse-starring Sorcerer's Apprentice segment from Disney's 1940 classic Fantasia, Nicolas Cage plays Balthazar Blake, an apprentice of the legendary magician Merlin who must train his old teacher's successor Dave (Jay Baruchel) in the art of sorcery. The problem is, Dave is in present day Manhattan and has no idea of the destiny that has been chosen for him. It's a fantastical race against time to give Dave a magical crash course before Blake's arch enemy Maxim Horvath (Alfred Molina) and evil sorcerer Morgana (Alice Krige) can raise the dead.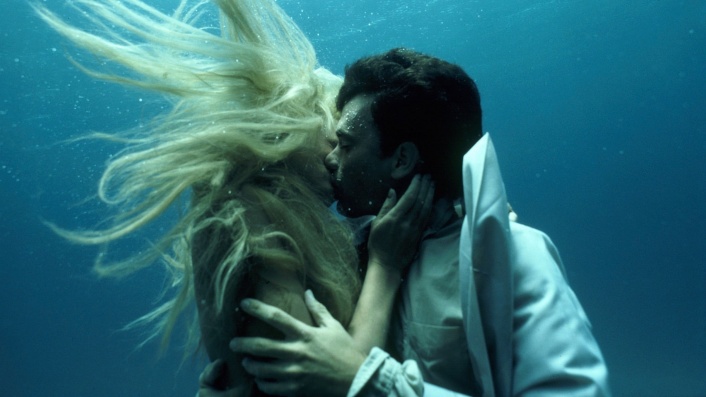 Watch on Disney+
Ron Howard's utterly charming fantasy rom-com sees Daryl Hannah play a mermaid who comes back into the life of Allen Bauer (Tom Hanks), years after she had saved him when he fell into the sea as a boy. Madison, a name she chooses while cross the famous avenue, grows legs when she steps out of the water and the reunited pair fall in love. The problem? Allen has no idea about Madison's fishy form. John Candy steals every scene as Allen's porn-obsessed brother.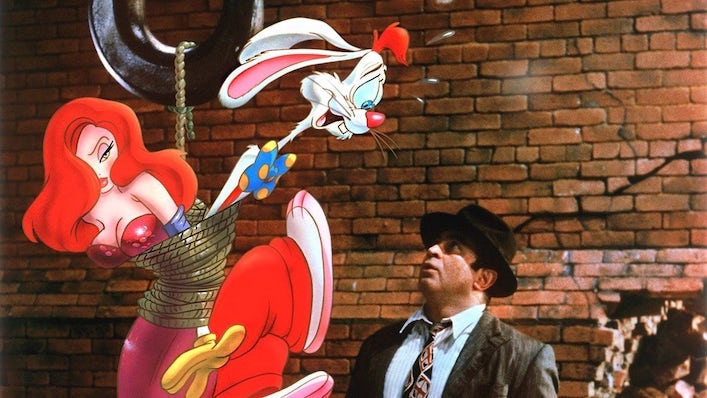 Watch on Disney+
Robert Zemeckis's fusion of live action and animation is an audacious comedy set in a fantasy world where 'toons live hand in hand with the real world. Bob Hoskins plays a down on his luck gumshoe who is hired by a cartoon rabbit to prove that his wife, Jessica Rabbit, is having an affair. The voluptuous chanteuse isn't bad, she's just drawn that way, but the detective and Roger Rabbit uncover a dastardly plan by Judge Doom (Christopher Lloyd) to "dip" all toons and erase them from existence.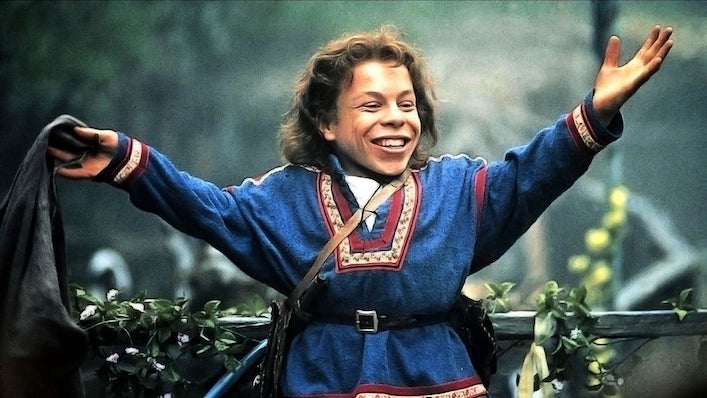 Watch on Disney+
Directed by Ron Howard from a story by George Lucas, Willow is a big-hearted action-packed family fantasy, following the escapades of Nelwyn dwarf and aspiring sorcerer Willow played by Warwick Davis (Return of the Jedi's Ewok Wicket). He is chosen for an epic quest fraught with danger to protect a baby who, it is foretold, will bring forth the downfall of wicked Queen Bavmorda (Jean Marsh). Val Kilmer has a blast as the arrogant warrior Madmartigan who helps—and hinders—Willow on his mission. Courage Willow!