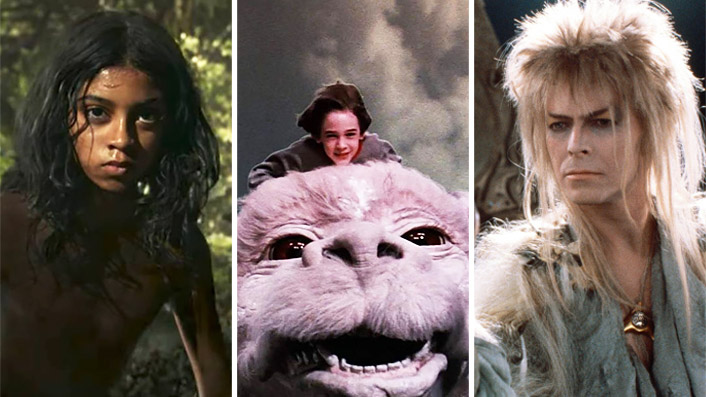 The best 25 fantasy films on Netflix Australia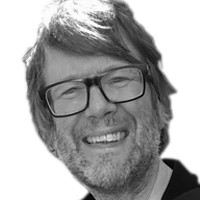 ---
Netflix is jam-packed with a fantasy line-up of magical mayhem, creature features, cursed board games and swashbuckling fun. Here are the top 25 fantasy films available to stream right now…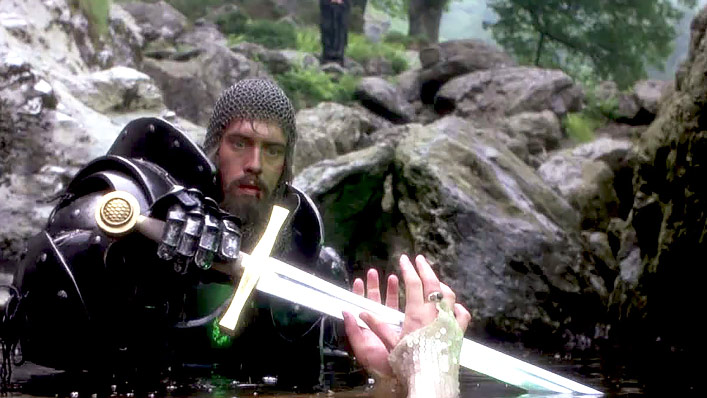 Watch on Netflix
Deliverance director John Boorman's visually stunning operatic retelling of the legend of King Arthur and the knights of the Round Table is as opulent in its staging as it is bloody on the battlefield. Almost derailed by a miscast Nigel Terry as the man who pulls the sword from the stone, the rest of the cast—including Helen Mirren, Liam Neeson, Patrick Stewart, Gabriel Byrne and a gleefully eccentric performance by Nicol Williamson as the wizard Merlin—more than compensate.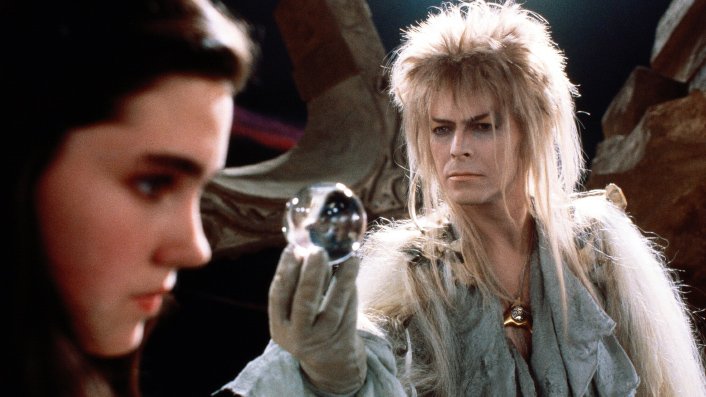 Watch on Netflix
Starring David Bowie (complete with fright wig and eye-wateringly tight tights) and a young Jennifer Connolly, Labyrinth was Muppet maestro Jim Henson's live-action follow-up to The Dark Crystal. Connolly plays Sarah, a young girl who wishes away her baby brother into the clutches of the malevolent Goblin King, played by Bowie aka the Thin White Duke. She travels to the puppet filled fantasy land to rescue her sibling, who is held captive in an enormous otherworldly maze. The late and great pop chameleon also contributes to a suitably toe-tapping soundtrack.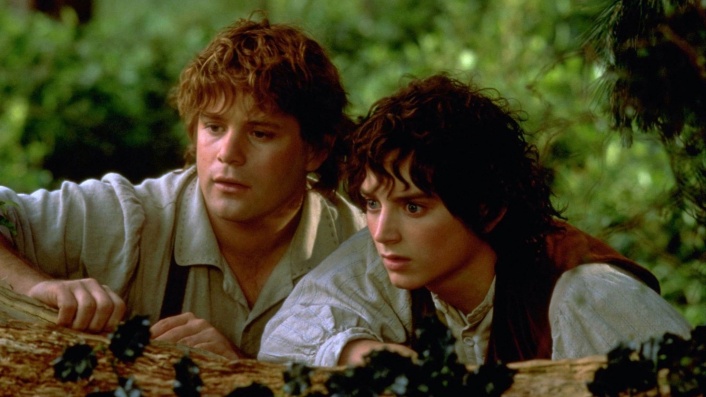 The Lord of the Rings Trilogy
Watch on Netflix
Peter Jackson's epic…and we mean epic adaptation of J.R. Tolkien's mammoth fantasy tome is an audacious undertaking. The denizens of middle earth and the epic quest of a Hobbit called Frodo (Elijah Wood) are the stuff of legend and the three films—The Fellowship of The Ring (2001), The Two Towers (2002) and Return of the King (2003)—are a testament to the creative genius of the Kiwi director. Precious.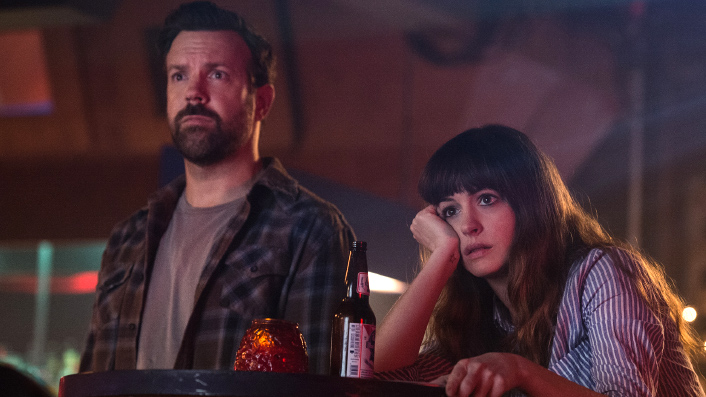 Watch on Netflix
Anne Hathaway plays a recently relocated down-on-her-luck party girl who discovers she has a psychic link to a giant monster rampaging through the city of Seoul. Playing like Godzilla meets Lost in Translation, Colossal fuses the thrills of a killer Kaiju flick with hipster indie cred, thanks to askew performances from its talented lead along with Jason Sudeikis, Dan Stevens and Tim Blake Nelson.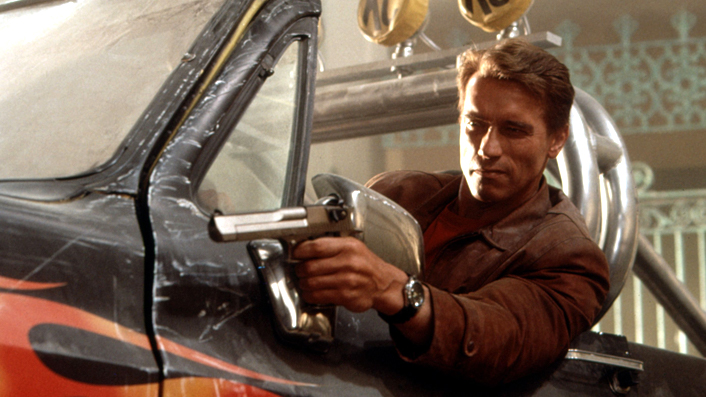 Watch on Netflix
Despite the presence of Arnold Schwarzenegger and Die Hard director John McTiernan, action-packed fantasy The Last Action Hero is a satire of the action genre that delights in poking fun at its star. In a meta move, Arnie plays Jack Slater, the world's biggest action star. His biggest fan is thrust into Slater's fictional movie world using a magical movie ticket, bringing the muscular thespian back to save the real world from evil fictional villain Benedict (Charles Dance). The best Arnie zinger? "To be, or not to be? Not to be!"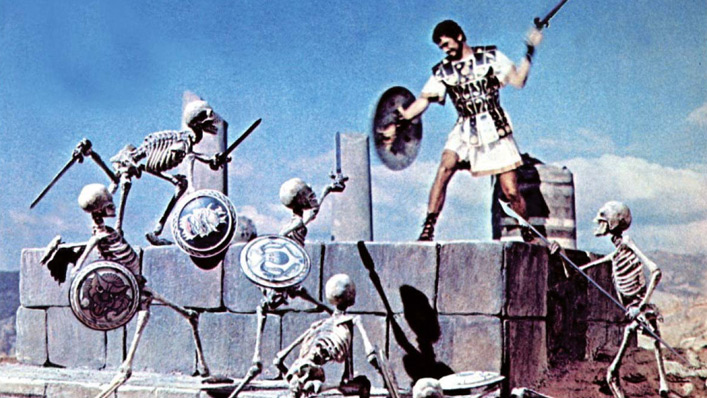 Watch on Netflix
Stop-motion animation stalwart Ray Harryhausen's masterpiece sees the titular adventurer and his band of merry men battle creatures from Greek mythology including the giant 70 metre tall walking bronze statue of Talos, the multi-headed terrors of Hydra, and—in the films finest scene—skeletons summoned from the ground by the evil King Aeëtes of Colchis (Jack Gwillim). It may be old school, but this sequence still inspires awe.
Watch on Netflix
Tim Burton's heart-warming and deeply personal fantasy fable, based on Daniel Wallace's novel Big Fish: A Novel of Mythic Proportions, stars Albert Finney as Edward Bloom, a dying man who is regaling stories of his life to his son, played by Billy Crudup, who is skeptical about his father's fantastical flights of fancy. It's all beautifully depicted with typically Burtonesque flourishes. Ewan McGregor stars as Edward's younger imagined version of himself.
Watch on Netflix
The magical world of Studio Ghibli and the audacious anime of Hayao Miyazaki have always brought the fantastic to vivid life—and My Neighbour Totoro is no exception. It tells the fantasy fable of two girls who move to the country to be near their ailing mother and have adventures with the wondrous forest spirits who live nearby. The big friendly creature Totoro was so popular he became the official logo for the studio. Joyous family fun.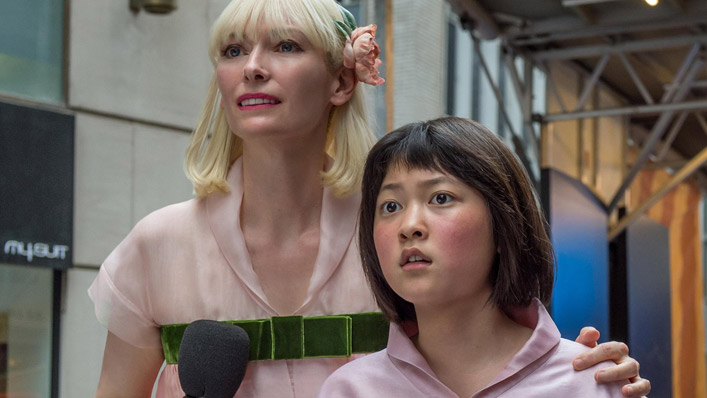 Watch on Netflix
Before Bong Joon Ho won over hearts, minds and the Academy with Parasite, the Korean director took on the environment in this fantastical but all too prescient ecological actioner. With a cast boasting Jake Gyllenhaal, Paul Dano, Tilda Swinton, Steven Yeun, Lily Collins, Shirley Henderson and Daniel Henshall, the story revolves around a 10-year-old girl Mija (a delightful An Seo Hyun) rescuing her "super pig" Okja, who evil big businesses want to turn into a food franchise.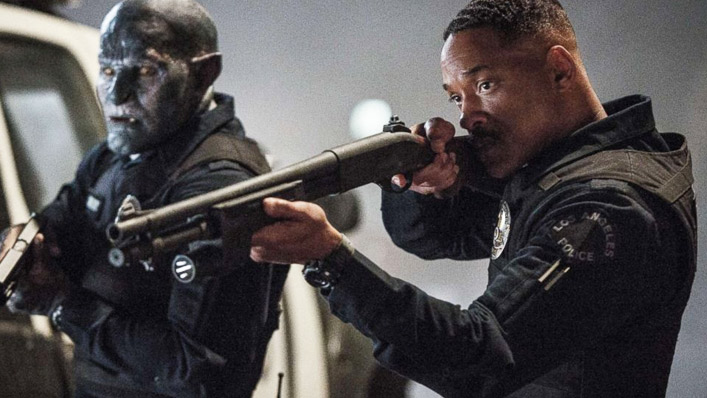 Watch on Netflix
Will Smith is away with the fairies in this fantastical actioner set in an alternate reality in which humans and mythical creatures co-exist. Smith plays Daryl Ward, an LAPD police officer and Joel Edgerton, the nation's first orc police officer. The pair are caught in a war waging between two fairies, played by Lucy Fry and Noomi Rapace, fighting for possession of a mystical weapon capable of destroying an entire city.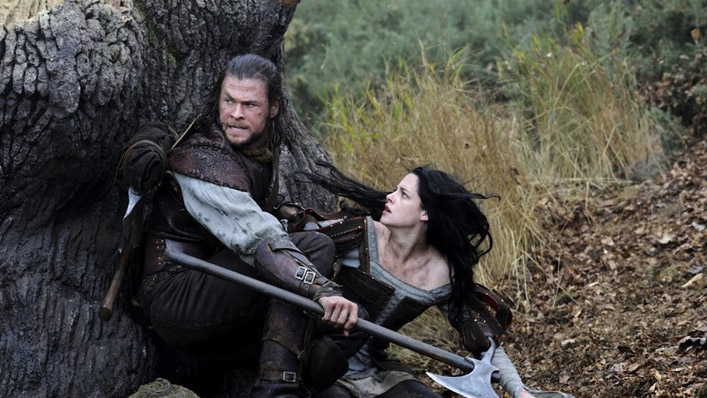 Watch on Netflix
Loosely based on the Grimm's fairy tale Snow White, this is a million miles from the child friendly Disney classic. The Twilight Saga's Kristen Stewart plays Snow White as a riot girl warrior princess and the God of Thunder himself, Mr. Chris Hemsworth, is the huntsman who has been charged with killing the princess by her own evil stepmother, played by Charlize Theron. The seven dwarfs were controversially portrayed by a bunch of Brits including Ian McShane, Ray Winstone, Nick Frost, Eddie Marsan, Toby Jones and late great Bob Hoskins.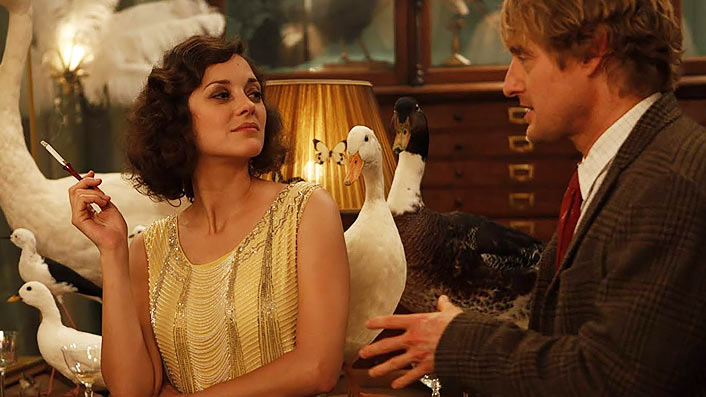 Watch on Netflix
Woody Allen's whimsical time-travelling romance is a love letter to a bygone era in the French capital, when the likes of Ernest Hemingway (Tom Hiddleston) rubbed shoulders with F. Scott Fitzgerald (Corey Stoll). Owen Wilson plays Gil, a nostalgic screenwriter visiting Paris with his fiancé Inez (Rachel McAdams) and her family. The scribe goes wandering around the city every night and finds himself mysteriously transported to the 1920s at midnight. Adrien Brody makes an appearance as Salvador Dalí.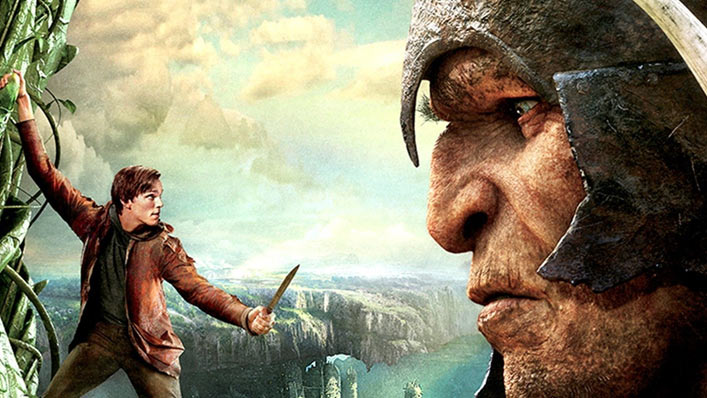 Watch on Netflix
"Fee-fi-fo-fum, I smell the blood of an Englishman." Nicholas Hoult's to be precise. The British actor takes the titular lead in Bryan Singer's fairy tale turned action-packed Hollywood blockbuster. Mixing adrenalin charged set pieces with magic beans, a towering beanstalk and a camper than camp Ewan McGregor, it's the ragtag army of giants who ensure this fantasy actioner slays.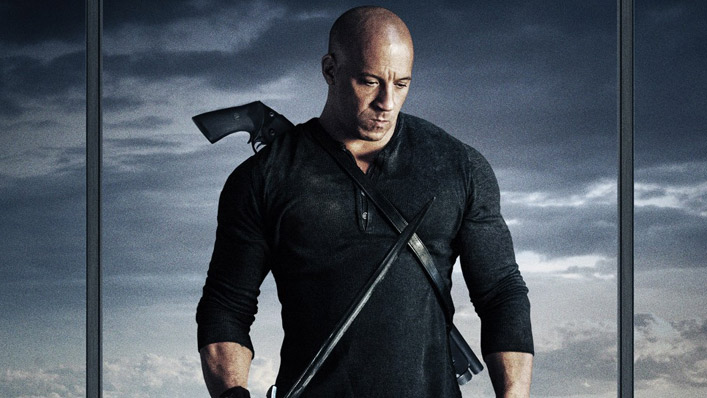 Where to watch
When he isn't burning rubber and keeping his family together, Vin Diesel took time out of his busy schedule to star in The Last Witch Hunter! The Fast and Furious star is all that stands between humanity and the dark forces of the most horrifying witches in history. Mixing magical hocus pocus with bone-crunching violence, we even get to see Diesel with hair!
Watch on Netflix
A feature-length episode of Charlie Brooker's dystopian nightmare is a choose-your-own-adventure with a difference. It gives viewers the ability to influence the life of Stefan Butler (a young programmer played by Fionn Whitehead)—from helping him decide whether to listen to The Thompson Twins or a Now That's What I Call Music compilation on his Walkman, to navigating through the fragments of his increasingly damaged brain.
Watch on Netflix
Big Red is back in Guillermo del Toro's visually stunning sequel to his own adaptation of Mike Mignola's graphic novel. Hellboy (Ron Perlman), his pyrokinetic girlfriend Liz (Selma Blair) and aquatic empath Abe Sapien (Doug Jones) face their biggest challenge when an underworld prince (Luke Goss from UK popsters Bros) and his ancient army of killing machines threaten to destroy everything.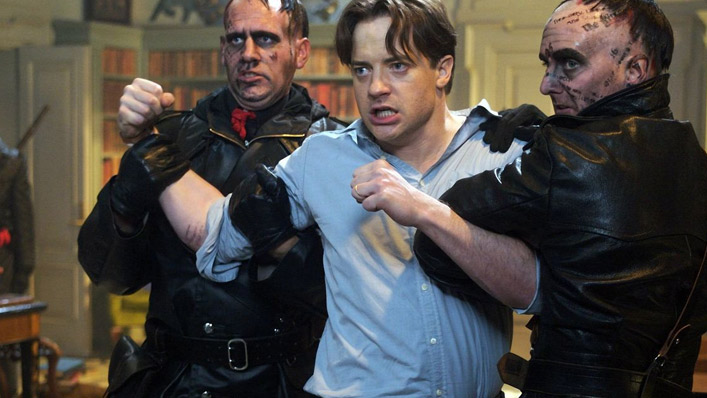 Watch on Netflix
The pen is mightier than the sword than the sword in this whimsical family adventure, based on Cornelia Funke's book and starring Brendan Fraser, Paul Bettany, Andy Serkis and Helen Mirren. Fraser plays a book binder with a hidden talent. He can bring book characters to life by reading books out loud—a skill that goes awry when a villain escapes the pages of a terrorising tome. The only way to save the day is to summon the book's hero.
Watch on Netflix
All is fair in love and…monsters as Dylan O'Brien, Jessica Henwick, Dan Ewing and Michael Rooker star in this fantasy-fuelled monster mash, set seven years after a monster apocalypse caused by a chemical reaction that turned all cold-blooded critters into giant beasts. A fun bug-ridden horror comedy that skilfully combines thrills, laughs and chills.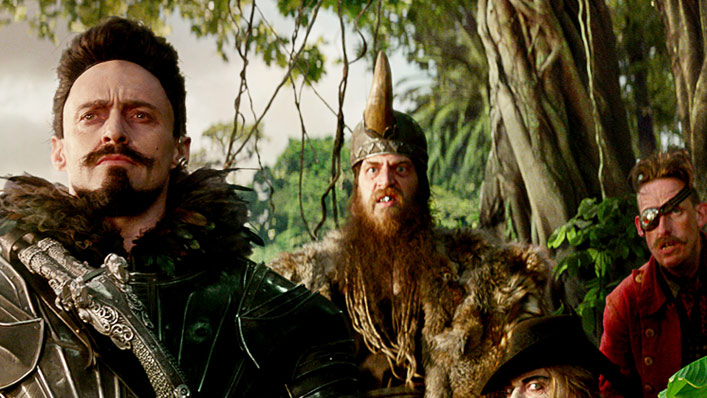 Pan (2015)
Where to watch
The Woman in the Window director Joe Wright's Peter Pan origin story is a lavish swashbuckler with a gleefully venomous turn by Hugh Jackman as the pirate Blackbeard. Giving a new spin on a beloved tale, we see a new side to Peter (Levi Miller), Hook (Garrett Hedlund), Mary (Amanda Seyfried) and Tiger Lily (Roony Mara). Never Never Land has never looked this good.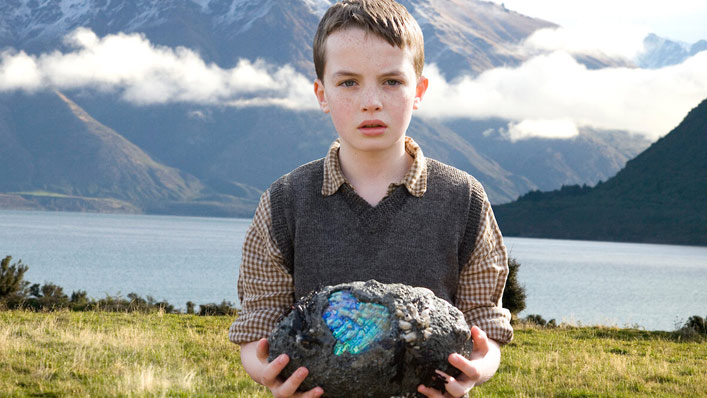 Watch on Netflix
A Loch Ness Monster origin story aimed at kids, The Water Horse stars Alex Etel as a youngster who discovers a mysterious egg and takes care of the "water horse" that hatches. Based on the most Scottish of legends, this charming fantasy fable also stars the brilliant Emily Watson as the young lad's Mum, and bravura special FX to create the ever-growing Nessie. A tear-jerking monster creature feature for all the family.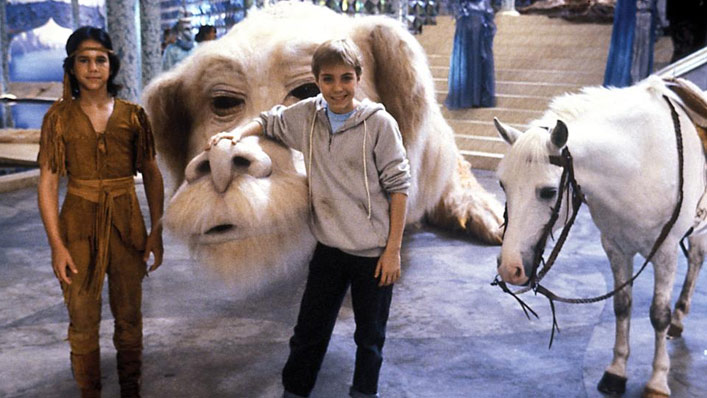 Watch on Netflix
Directed by The Man from Snowy River helmer George T. Miller, this return to Fantasia reunites audiences with the Luck Dragon, Falcor, the Rockbiter and all the other fantastical creatures from the first film. Of the humans, only Thomas Hill as Coreander returns, although we do see archival footage of Noah Hathaway as Atreyu. Giorgio Moroder once again provides a delightfully '80s synth score but Limahl's crooning is sorely missed.
Watch on Netflix
Before The Rock, Karen Gillan and Kevin Hart made the name "Jumanji" synonymous with blockbuster action, Jumanji was a fantasy-filled family favourite about two kids, one played by a young Kirsten Dunst, who find a magical board game that comes alive. Robin Williams plays the now adult player who has been trapped in the game since he was sucked into as a boy. Game on!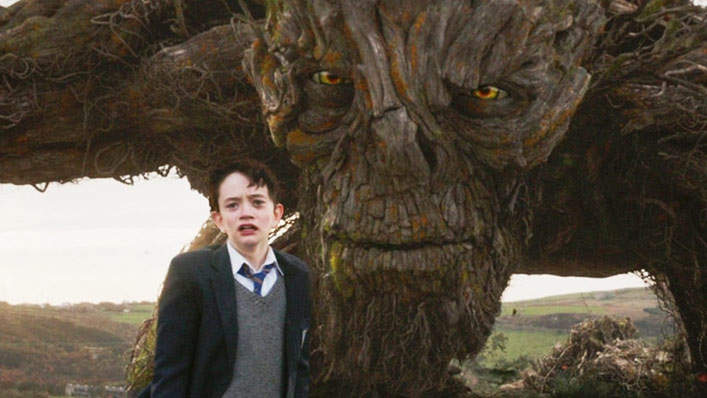 Watch on Netflix
Based on the young adult novel by Patrick Ness, A Monster Calls uses fantasy to temper its serious subject matter, dealing with terminal illness and bullying. This unusual but emotional entry in the coming-of-age genre sees Conor, a 12-year-old boy befriending an ancient tree monster (voiced by Liam Neeson) who tells him stories to help the young boy cope. Sigourney Weaver and Felicity Jones also star.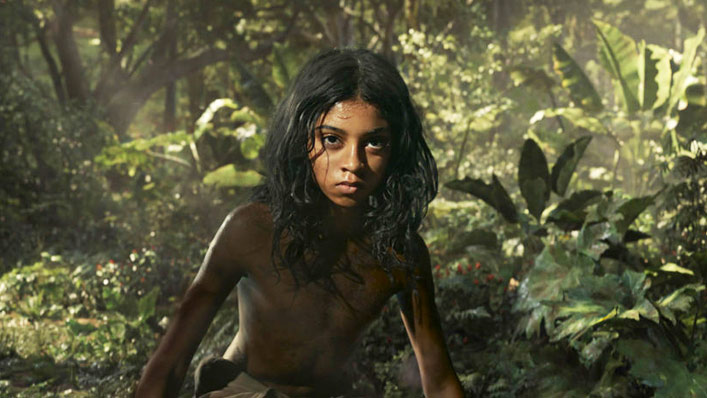 Where to watch
This Andy Serkis directed adaptation of All the Mowgli Stories by Rudyard Kipling got lost in the cashed-up aftermath of Disney's live action The Jungle Book. Despite beautifully created animals, voiced by Christian Bale, Cate Blanchett, Naomie Harris and a venomous Benedict Cumberbatch as Shere Khan, this version of events focuses more on young Mowgli's life in his village.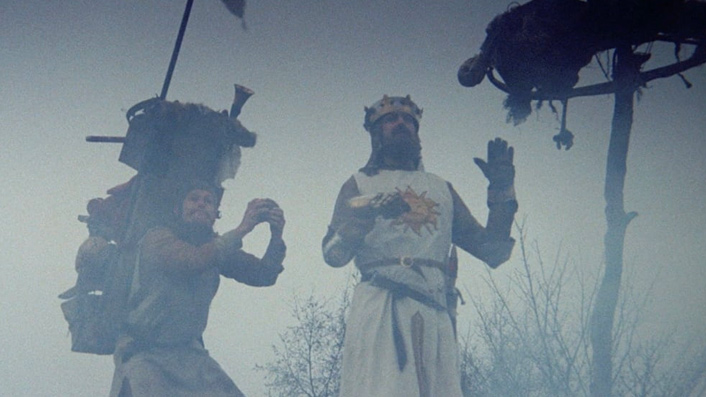 Where to watch
The legendary British comedy troupe set their sights on the Arthurian legend with very silly results. From the geysers of blood and severed limbs of Arthur's battle with the Black Knight and the Knights who say "Ni", to the killer bunny and the clip clop of coconuts whenever anyone "rides" a horse, this is comedy gold. The Pythons—that's John Cleese, Graham Chapman, Terry Jones, Michael Palin, Eric Idle and Terry Gilliam—provide a non-stop cavalcade of ever-quotable gags with an admirable hit rate.