The 50 best movies on Disney+ Australia (November 2023)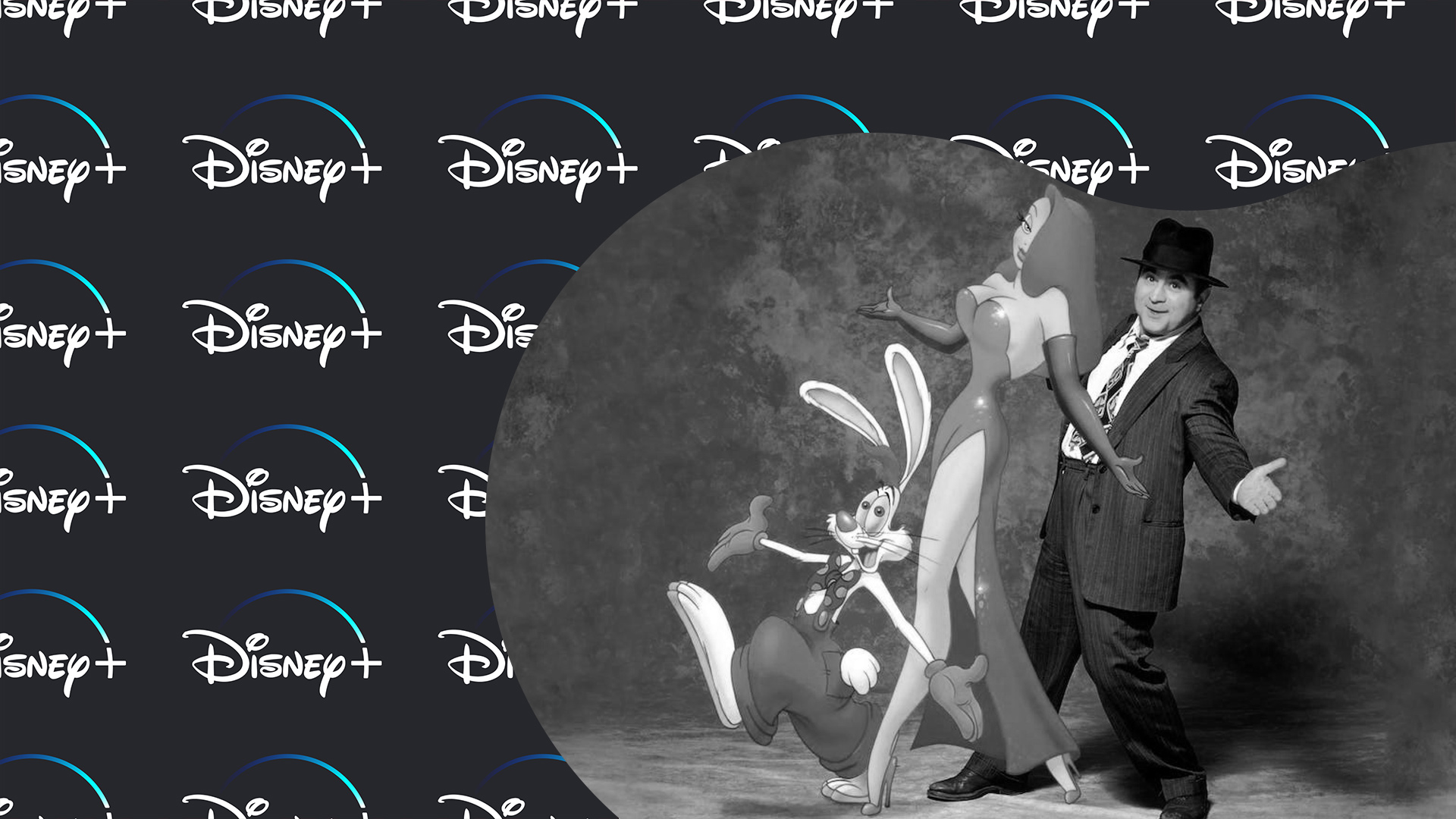 No company has a film library with both the historic depth and contemporary blockbusters of The Walt Disney Company. Matched with content accessible through Star, the steaming platform is stacked with hits. Craig Mathieson picks the 50 finest.
See also
* Best new movies & shows on Disney+
* All new streaming movies & series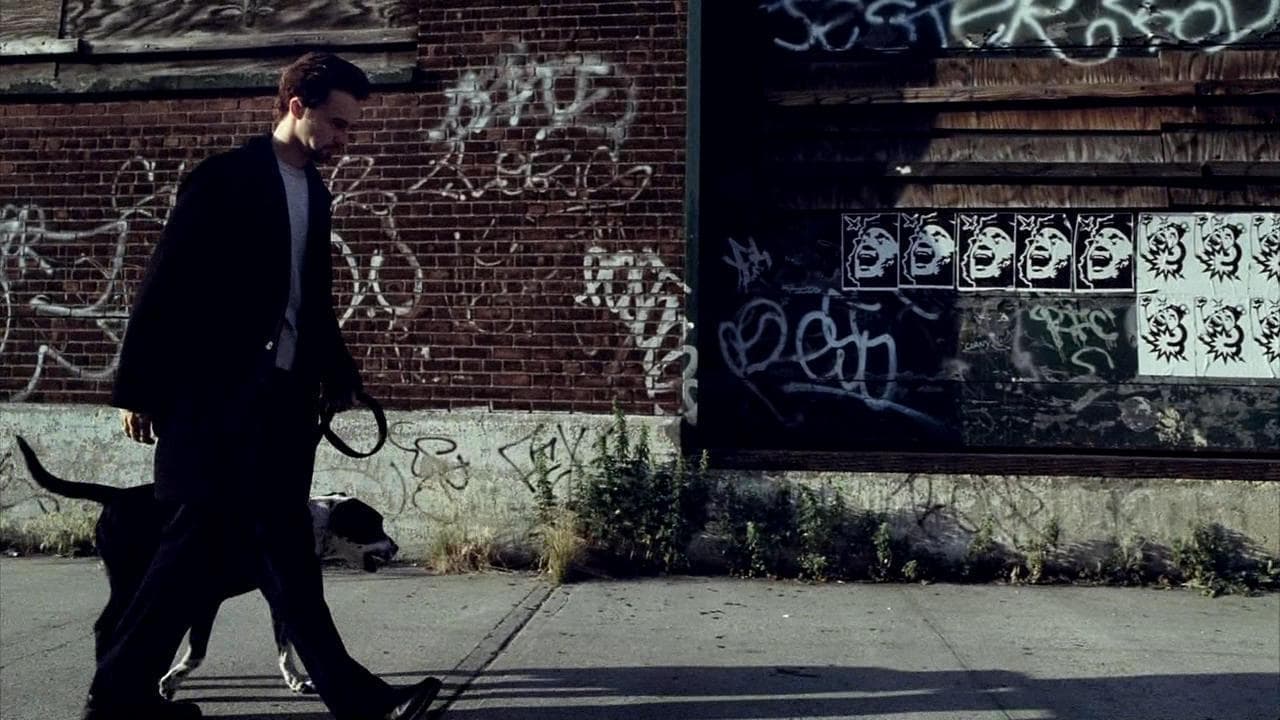 Watch on Disney+
With Edward Norton at the peak of his powers, Spike Lee's post-9/11 paean to New York is in turn bitter and beautiful, ambitious and arduous—it's the city writ large. Norton plays a white collar drug dealer revisiting family and old friends—Philip Seymour Hoffman and Brian Cox co-star—in the day prior to a jail sentence, and it builds twice to a pair of remarkable monologues that are wrenchingly powerful.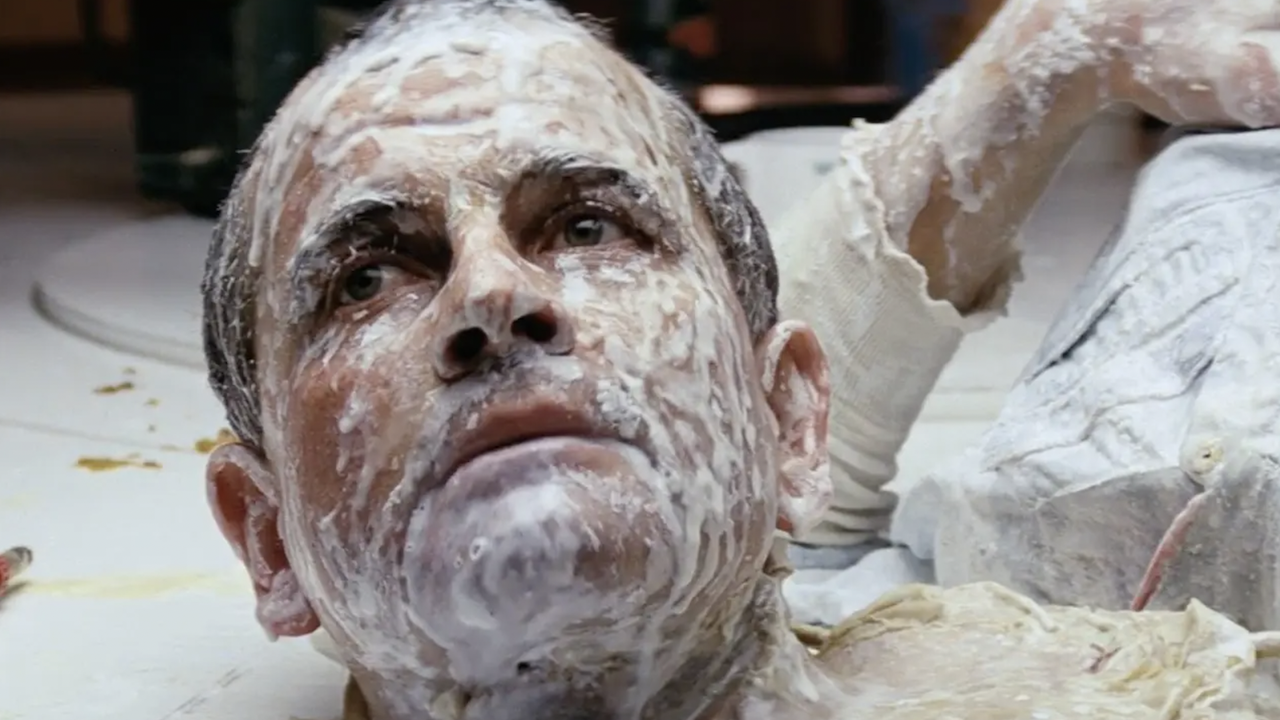 Watch on Disney+
A crucial work of both horror filmmaking and science-fiction, Ridley Scott's second feature delivers a slow drip of terror with literally skin-tearing punctuation as the crew of a commercial space ship—with Sigourney Weaver as warrant officer Ellen Ripley—answer an SOS and discover they've been joined by an implacable alien life form. The film's patience, and tactile immersion, remain exemplary.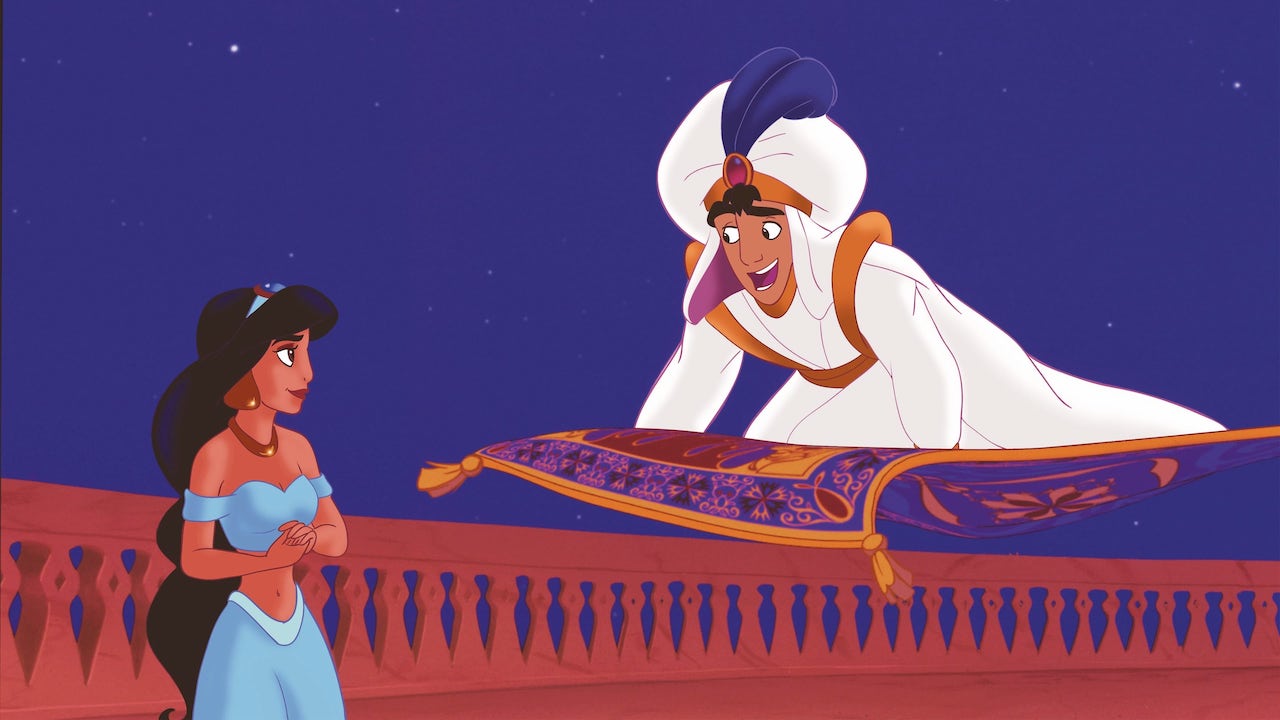 Watch on Disney+
With a benchmark vocal performance from Robin Williams as the wise-cracking Genie (he reportedly improvised over 18 hours of material for the filmmakers to choose from) this animated musical update of One Thousand and One Nights overcomes some character clichés to play as a barrelling and bright family adventure.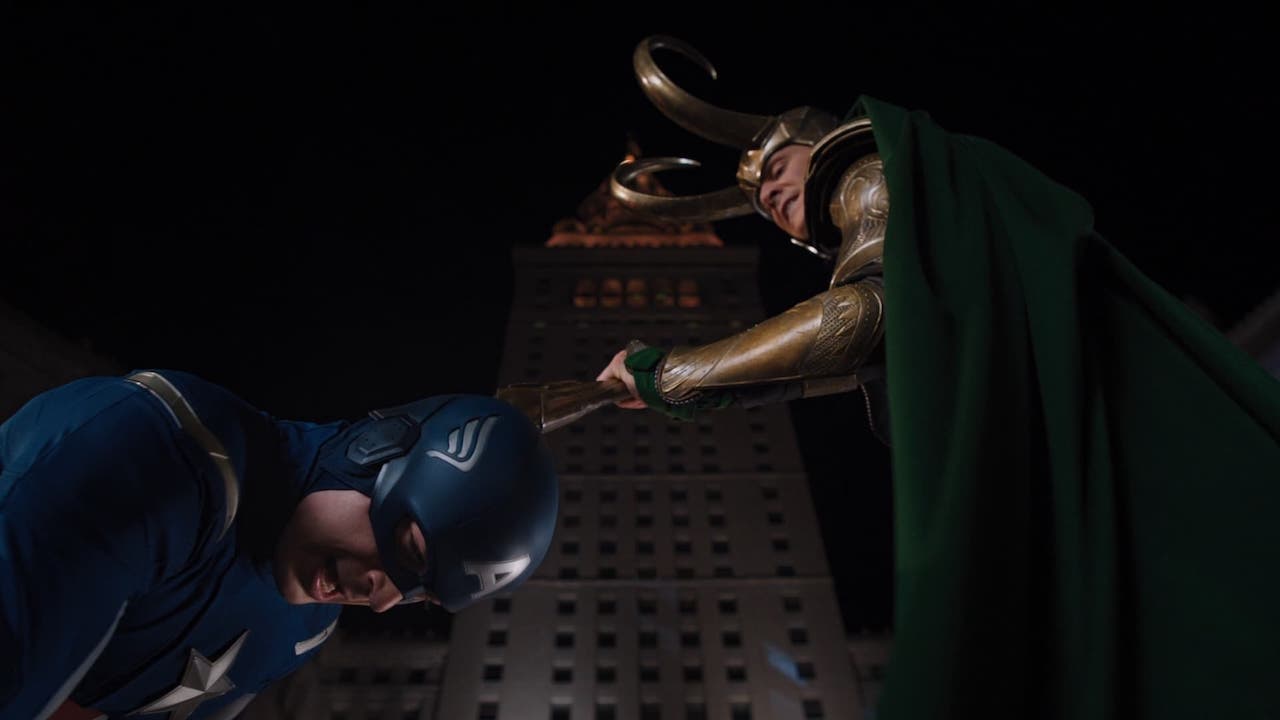 Watch on Disney+
Marvel's superhero collective has saved the world (and multiplexes) multiple times, but the sense of discovery that motivates the first instalment remains the best example of mashing multiple move franchises together. Joss Whedon's mix of irreverent commentary and heroic commitment—matched to a vast digital effects budget—gave Iron Man, Captain America, Thor and the rest of the crew a perfectly weighted purpose.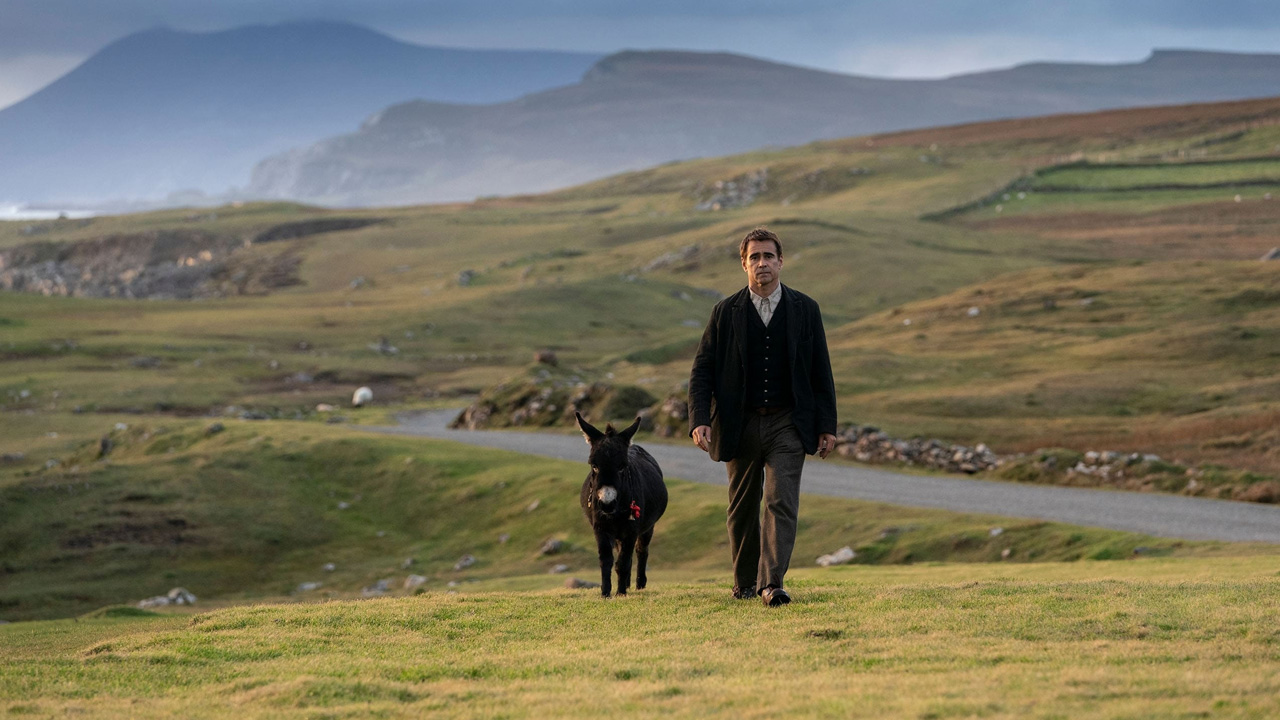 Watch on Disney+
Male friendship is an absurd concept and a matter of life and death in this mordant tragicomedy from Martin McDonagh and his In Bruges stars, Colin Farrell and Brendan Gleeson. The actors, sharing a finely tuned frequency, play best friends on a remote Irish island in 1923 whose bind is inexplicably severed, leading to increasingly bloody and heartbreaking ramifications.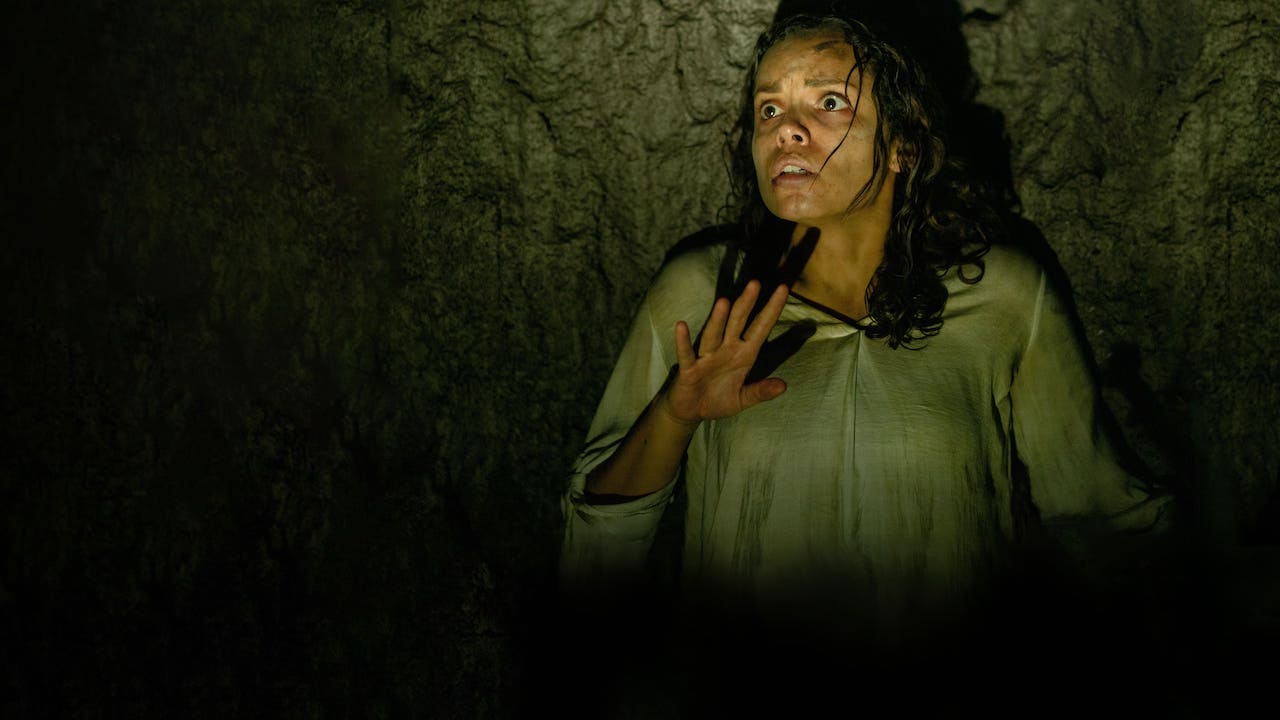 Watch on Disney+
A slow burn horror film about ownership and different—but nonetheless connected—generations of misogynistic violence, Zach Cregger's low-budget feature begins with the unsettling double booking of a Detroit rental house before tearing its dimensions apart with hidden tunnels and historic crimes. It packs an almighty kick.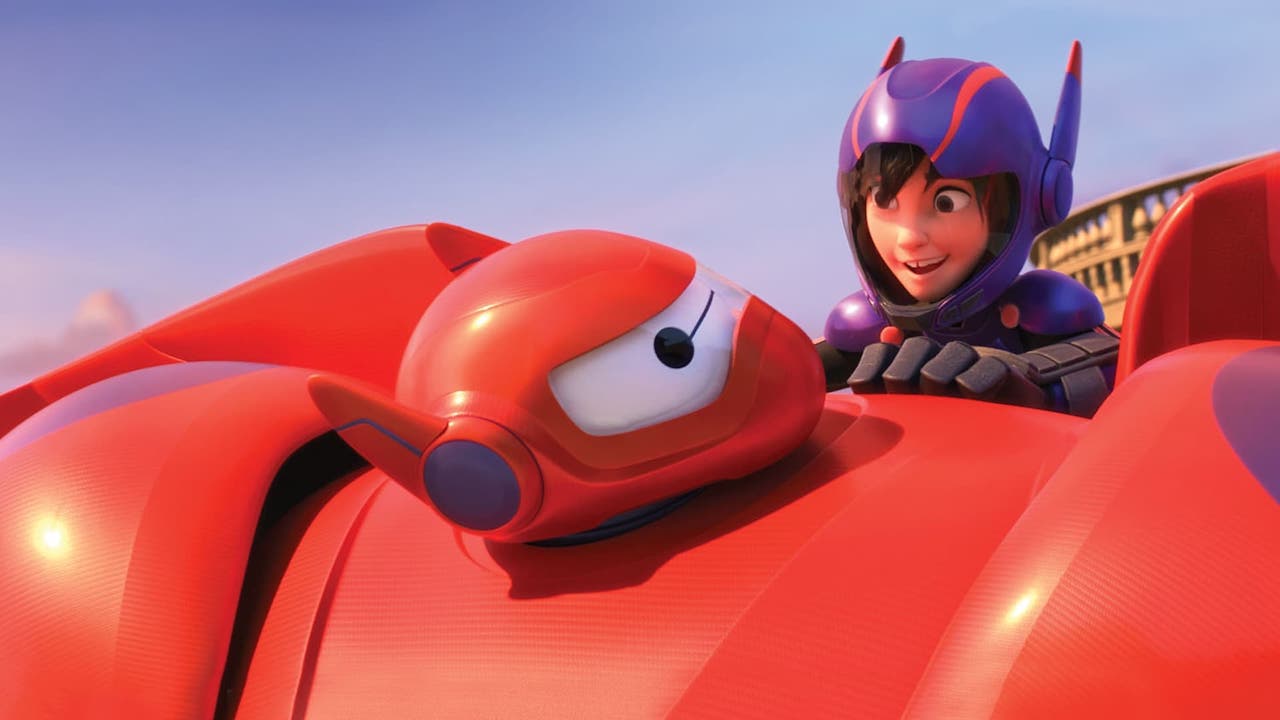 Watch on Disney+
Don Hall and Chris Williams' terrific children's animated adventure is the most inventive version yet of the 'putting a superhero team together' genre, about a group of science students and a boy prodigy who turn academic research and universal healthcare into thrilling necessities. The genre's stern conventions are at first sent up and then refuted; violence is not the answer here.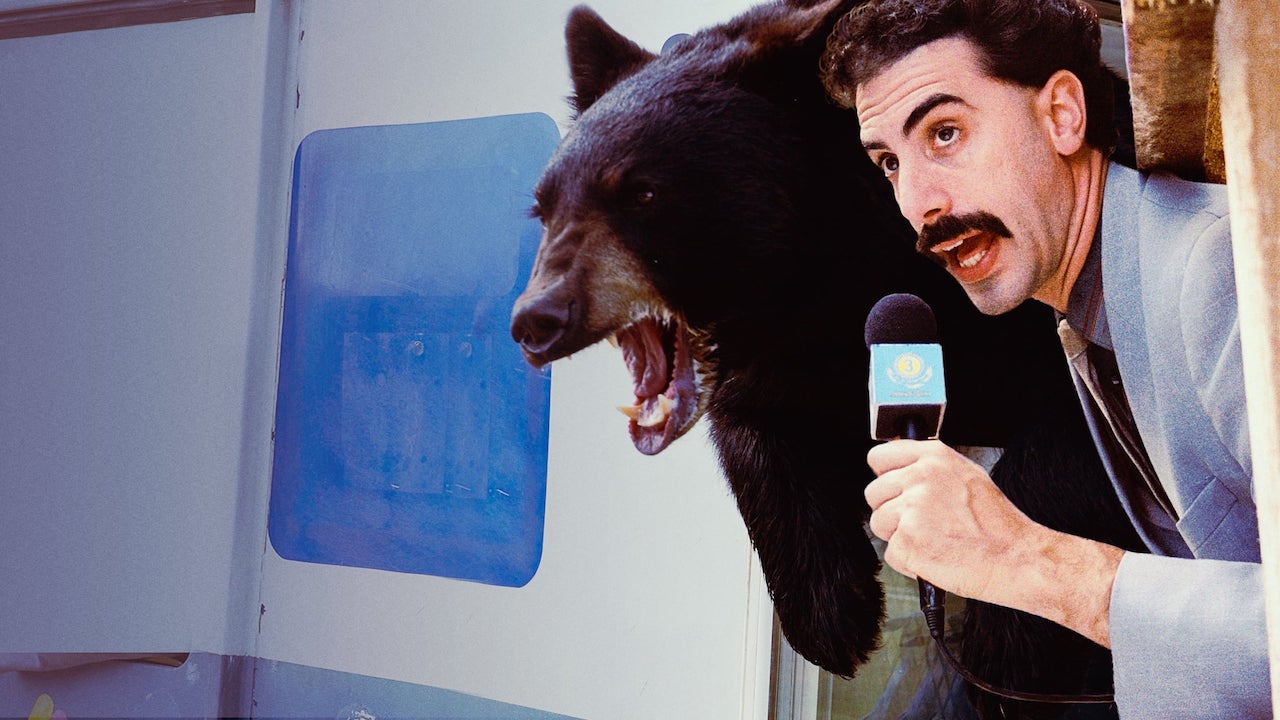 Watch on Disney+
Kazakhstani journalist Borat Sagdiyev is Sacha Baron Cohen's finest creation: a bumbling fish out of water who in a quixotic journey across America manages to transcend the limitations of the mockumentary format. Whether putting on conservatives or exposing his ludicrous traditional biases, Borat is both an hilarious figure and a deeply incisive mirror.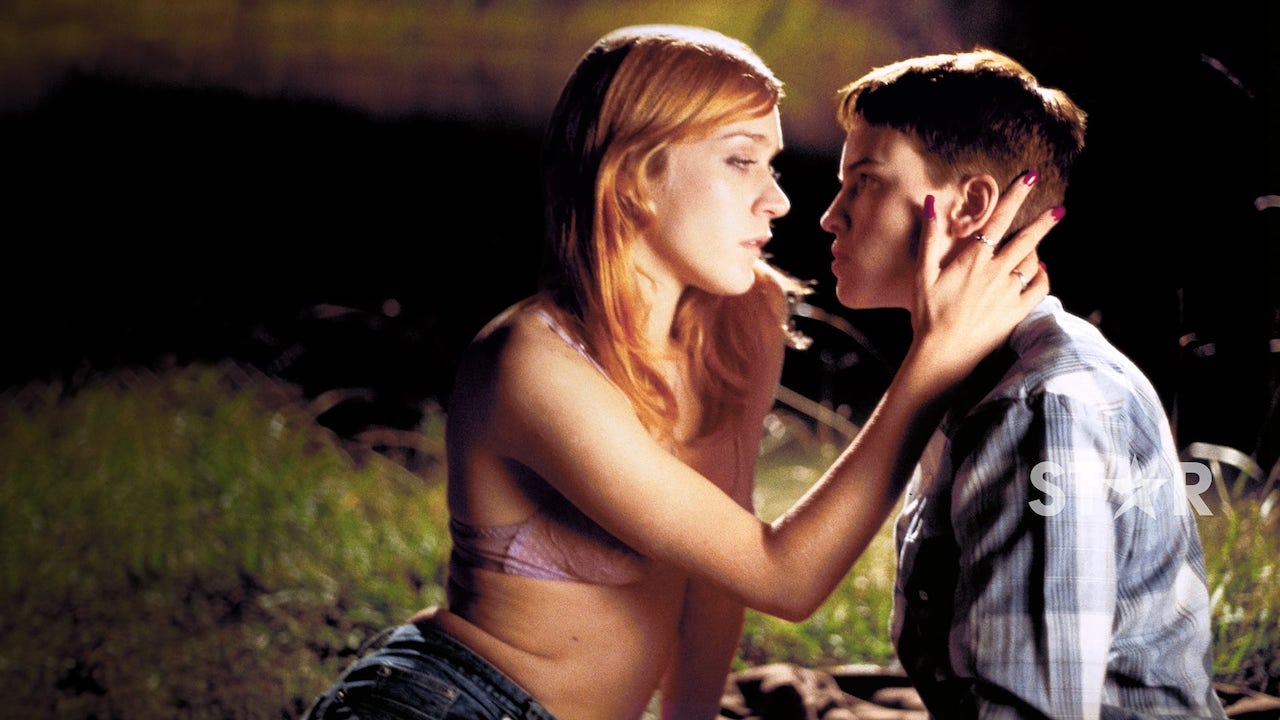 Watch on Disney+
Hilary Swank won the first of her two Best Actress Academy Awards for playing Brandon Teena, a transgender man in a Nebraska town whose exploration of masculinity and pursuit of a relationship ended in his rape and murder by two former friends. Kimberley Peirce's film is closely based on factual events from 1993, but the film has a humanity and an eye for tragic failing that take it far beyond the true crime framework.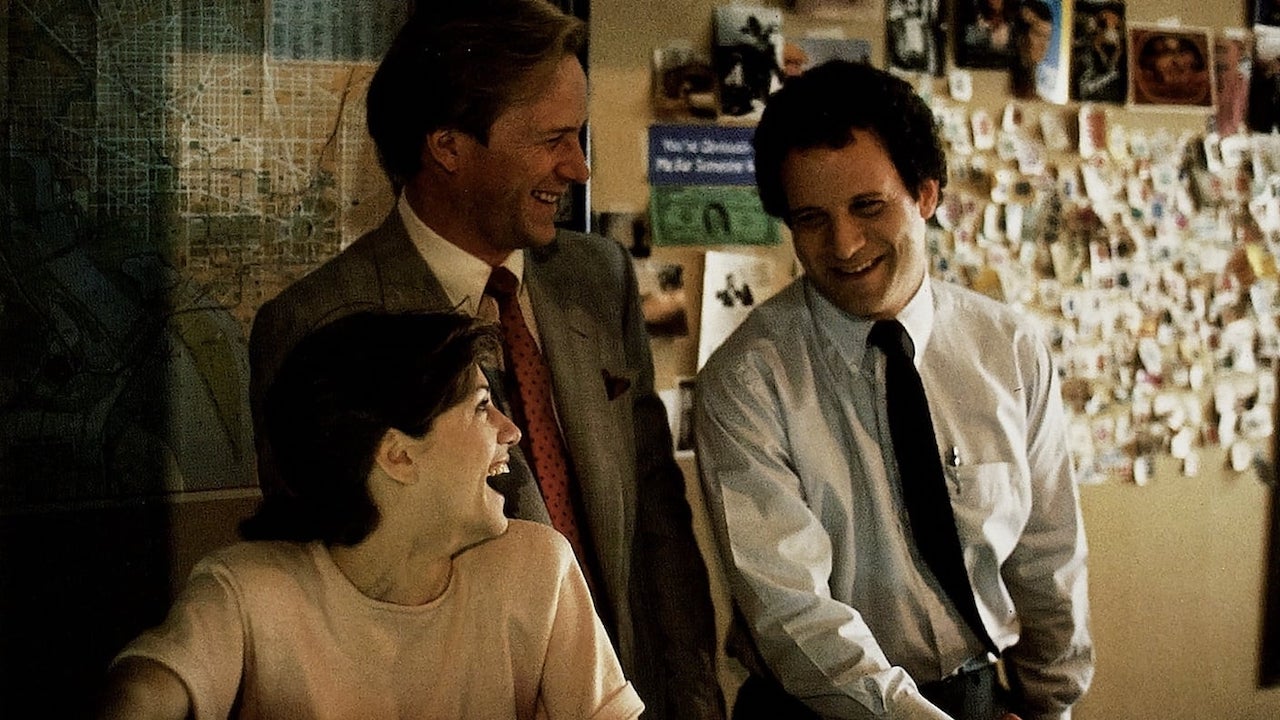 Watch on Disney+
An absolute peak of the Hollywood romantic-comedy, and also deeply prescient about the trajectory of television news, James L. Brooks' romantic triangle stars a vividly dedicated Holly Hunter as a network news producer torn between Albert Brooks' reporter pal and William Hurt's charming young correspondent. It's full of detail, memorable exchanges, and follows a woman who refuses to compromise for anyone.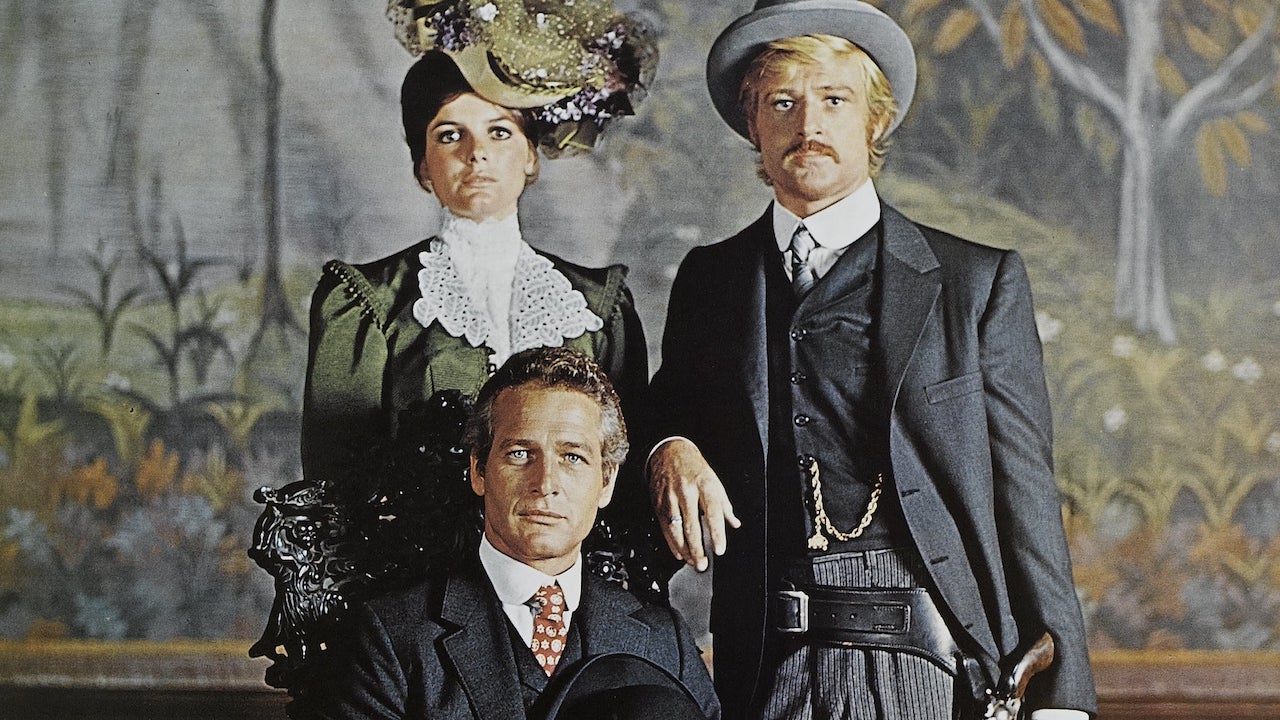 Watch on Disney+
Did someone say star power? Robert Redford and Paul Newman are a magical screen combination in this reinvention of the western for the age of cool. With quips and uncomfortable realisations, their frontier bank robbers are a pleasure to ride with until the moment they—and us—realise that they've reached the end of the line.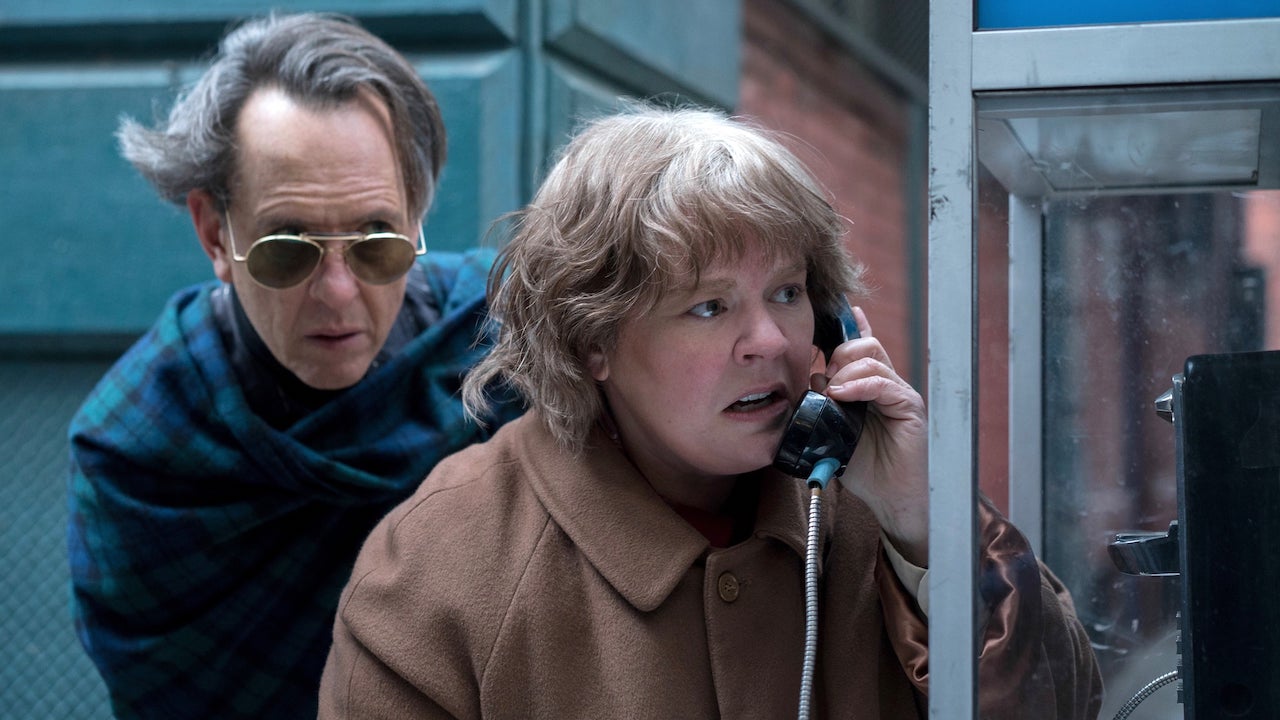 Watch on Disney+
Melissa McCarthy and Richard E Grant are aces together in this bittersweet real life drama about biographer Lee Israel (McCarthy), who started forging letters from her famous subjects when her career faltered. Marielle Heller's film finds the anger in being put aside and the pleasure of breaking out, while understanding that change isn't just about doing what you do but also acknowledging who you were.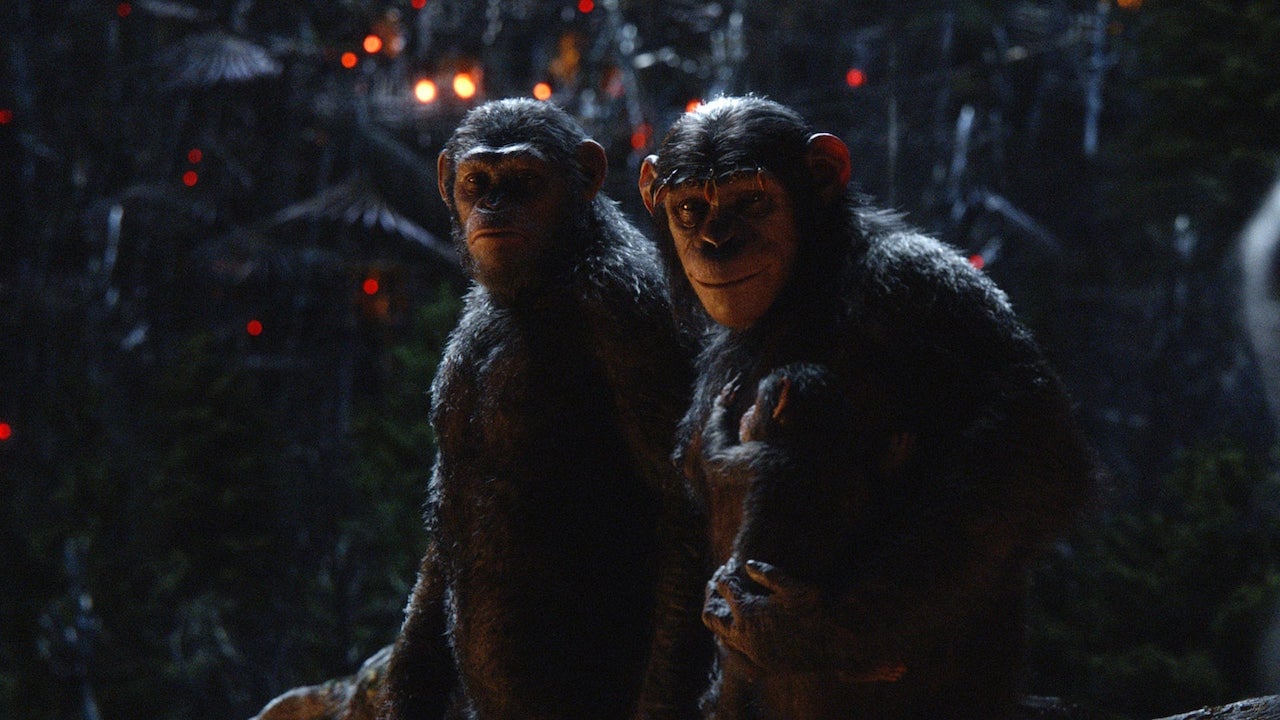 Watch on Disney+
The many iterations of the Planet of the Apes franchise are on Star, and for mine the best is the second instalment of the modern trilogy. It's a wrenching study of how revolutionary leaders—in this case the intelligence-boosted chimpanzee Caesar (Andy Serkis, the master of motion-capture)— wrestle with political rule, as apes and human survivors in a post-apocalyptic world struggle to co-exist.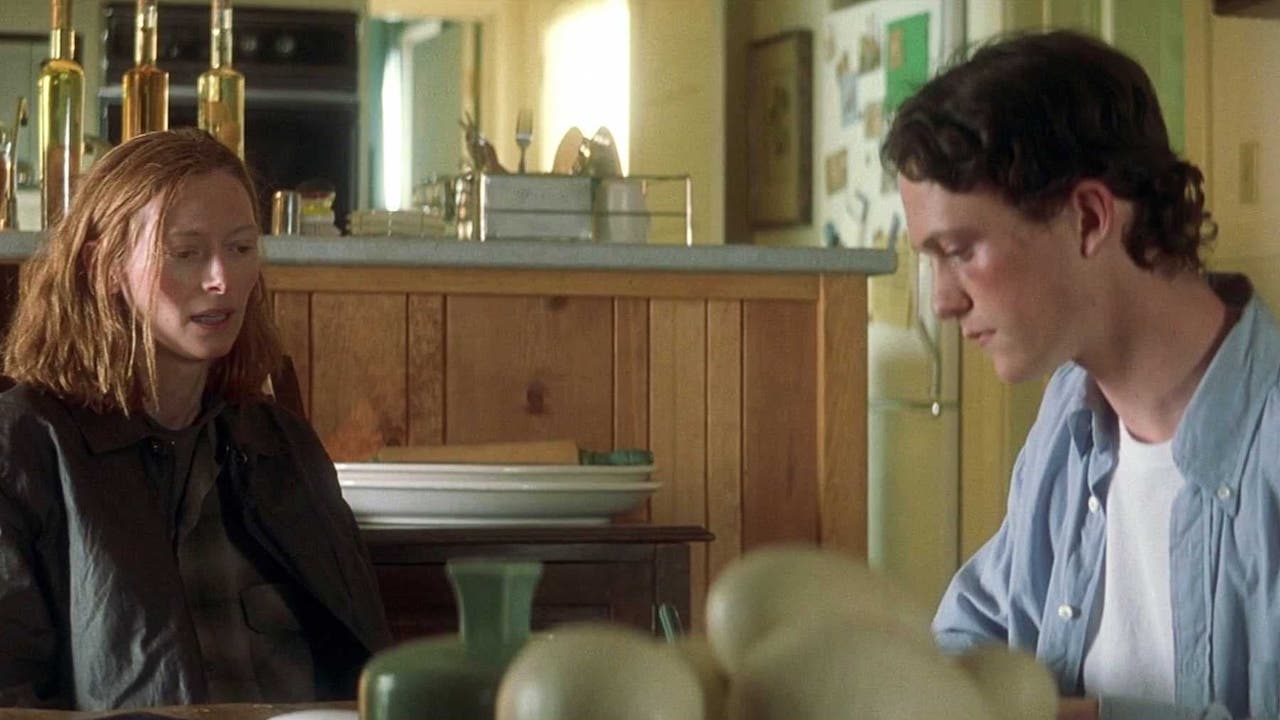 Watch on Disney+
Criminally underknown, this neo-noir thriller from the team of Scott McGehee and David Siegel (What Maisie Knew) brought Tilda Swinton to America, playing a dutiful wife and mother who fights to protect her gay son from a blackmailer. Set against the muted blues of Lake Tahoe, it's a depiction of public vulnerability and private endurance, as Swinton's matriarch is awakened by the limits she's willing to go to.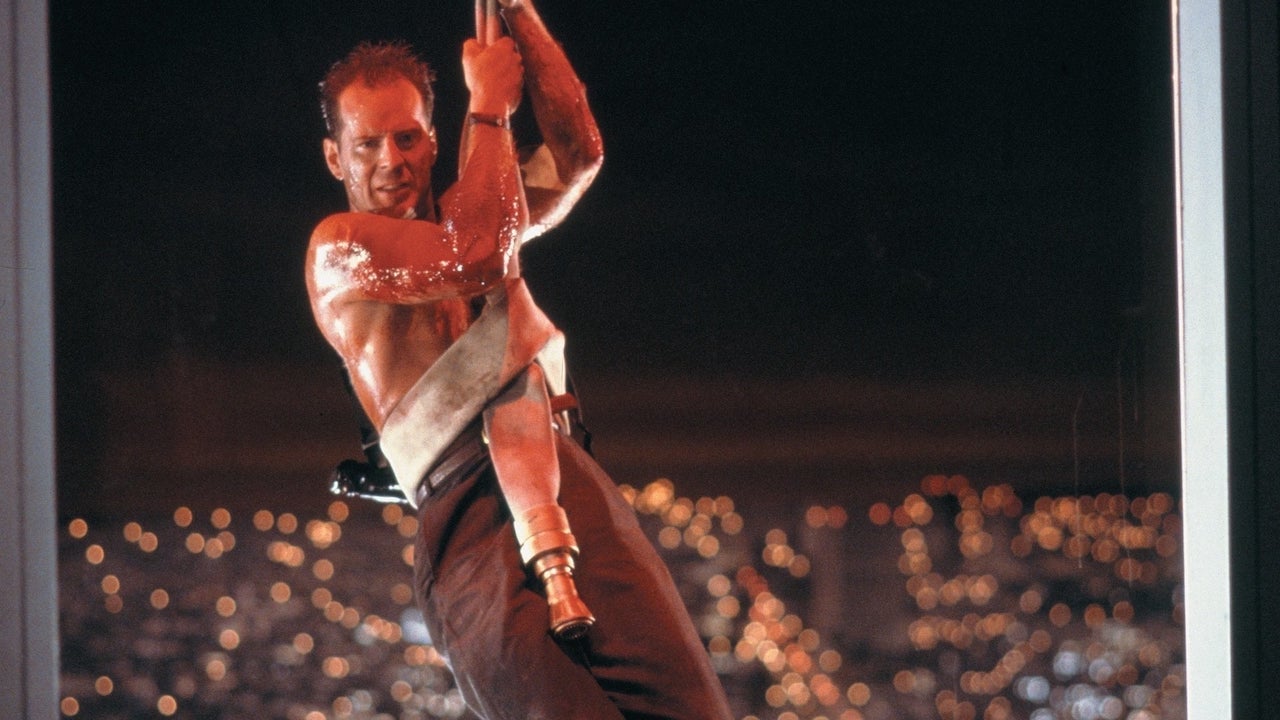 Watch on Disney+
An action film so influential that for decades afterwards successors were described as "Die Hard on a [insert setting]", John McTiernan's crackerjack high-rise action film was a revelation, marrying rakish dialogue to the geographically exact landscape of an L.A. corporate eyrie as Bruce Willis' unimpressed New York cop battles a crew of European terrorist gone corporate under the command of Alan Rickman's imperious villain.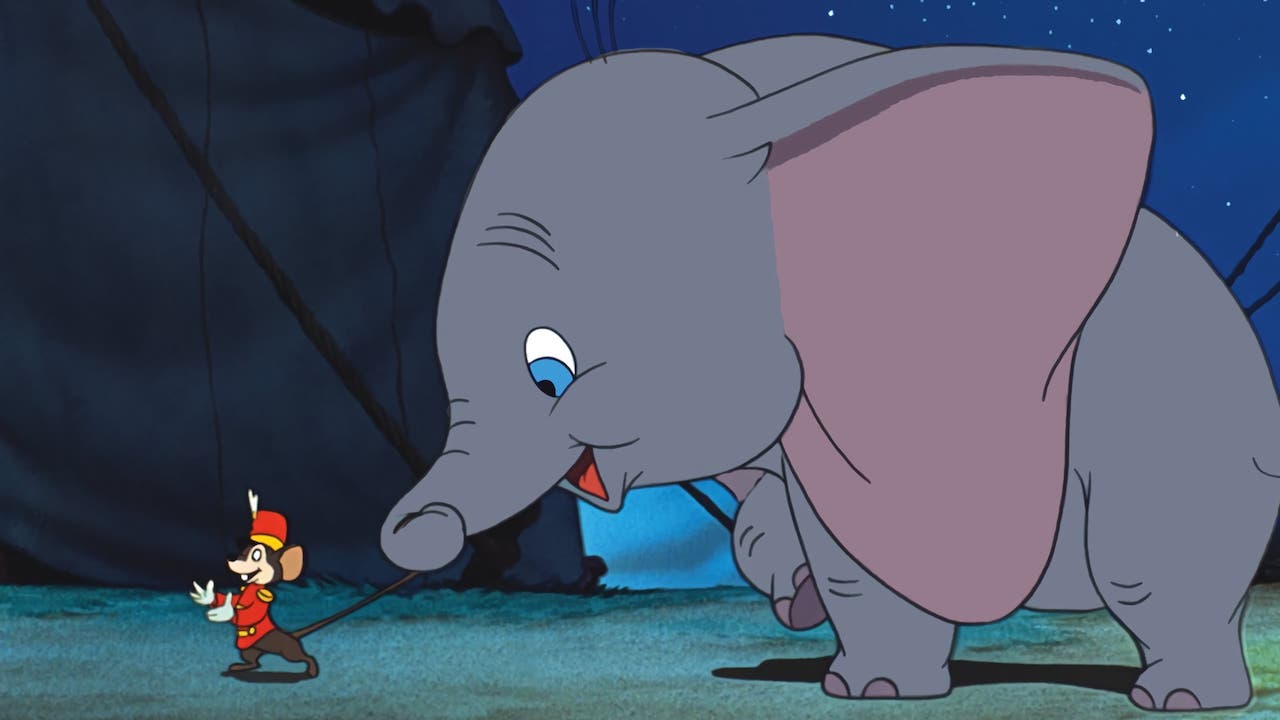 Watch on Disney+
Just the fourth Disney animated feature, produced by Walt himself. A family film that embraced technical innovation, this charming paean to confidence and friendship is about a small elephant with big ears who, encouraged by his only pal, comes to believe that he can fly. Like many Disney animations it received a recent live-action remake, and like many Disney properties the original remains the best.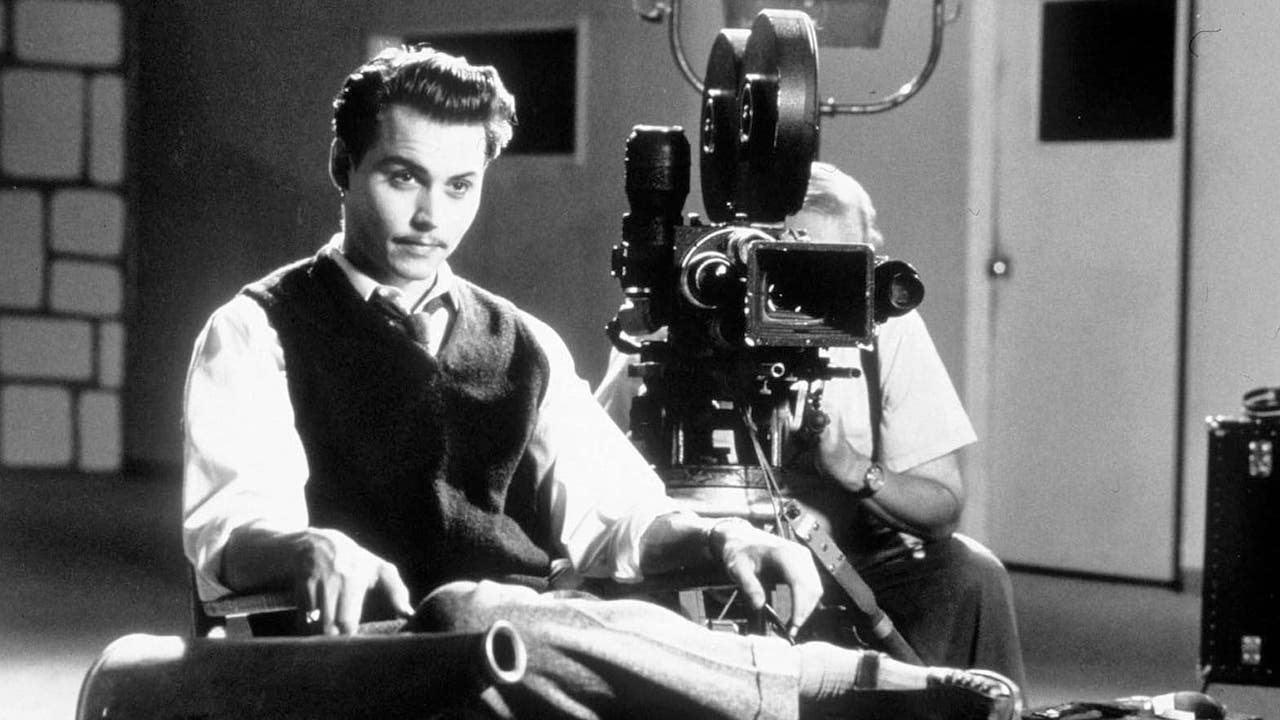 Watch on Disney+
A homage to creativity and failure, Tim Burton's black and white tribute to the titular no-budget filmmaker described as being the worst director in Hollywood's history stars Johnny Depp as the cross-dressing obsessive. But the crucial performance is Martin Landau's Bela Lugosi, a screen legend on his final legs whose bittersweet acceptance underpins the often farcical developments.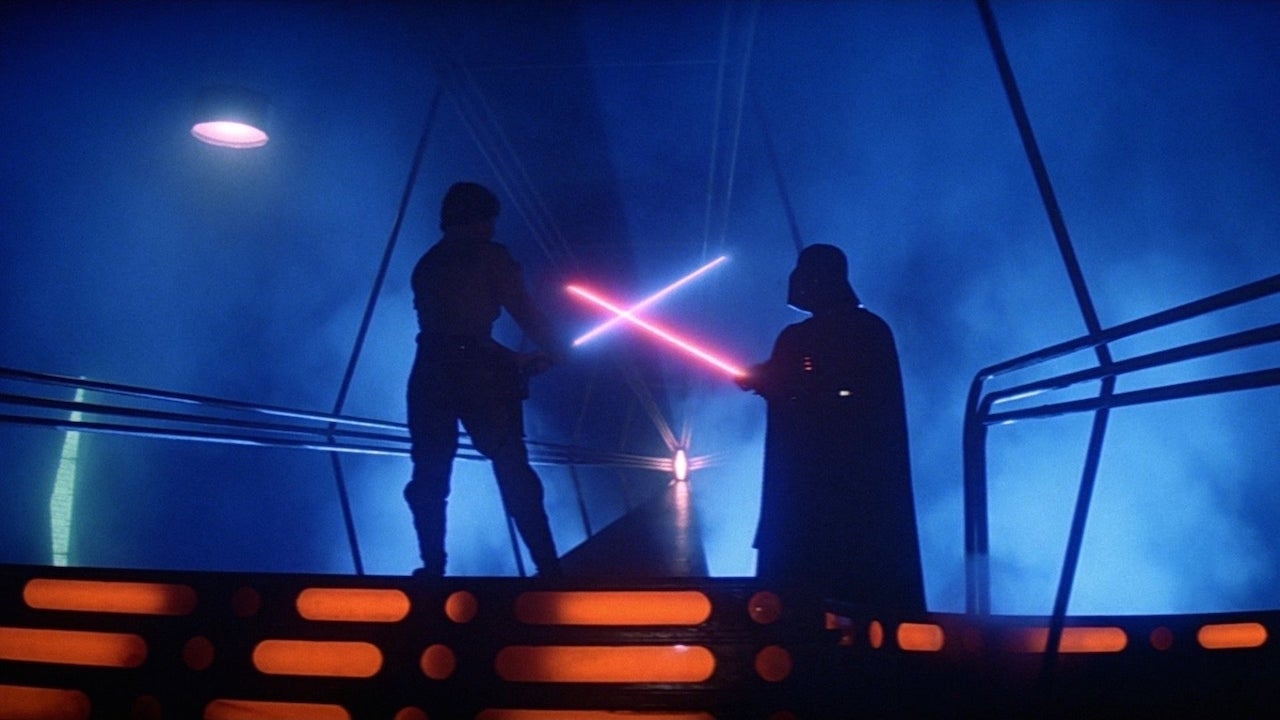 Watch on Disney+
The original Star Wars was a phenomenon: a space opera that helped remake mainstream cinema. But the lasting achievement of George Lucas's first trilogy was to take its wonder and recast it into a darkly powerful and resonant fable of family, faith and looming doom. Director Irvin Kershner deserves a statue.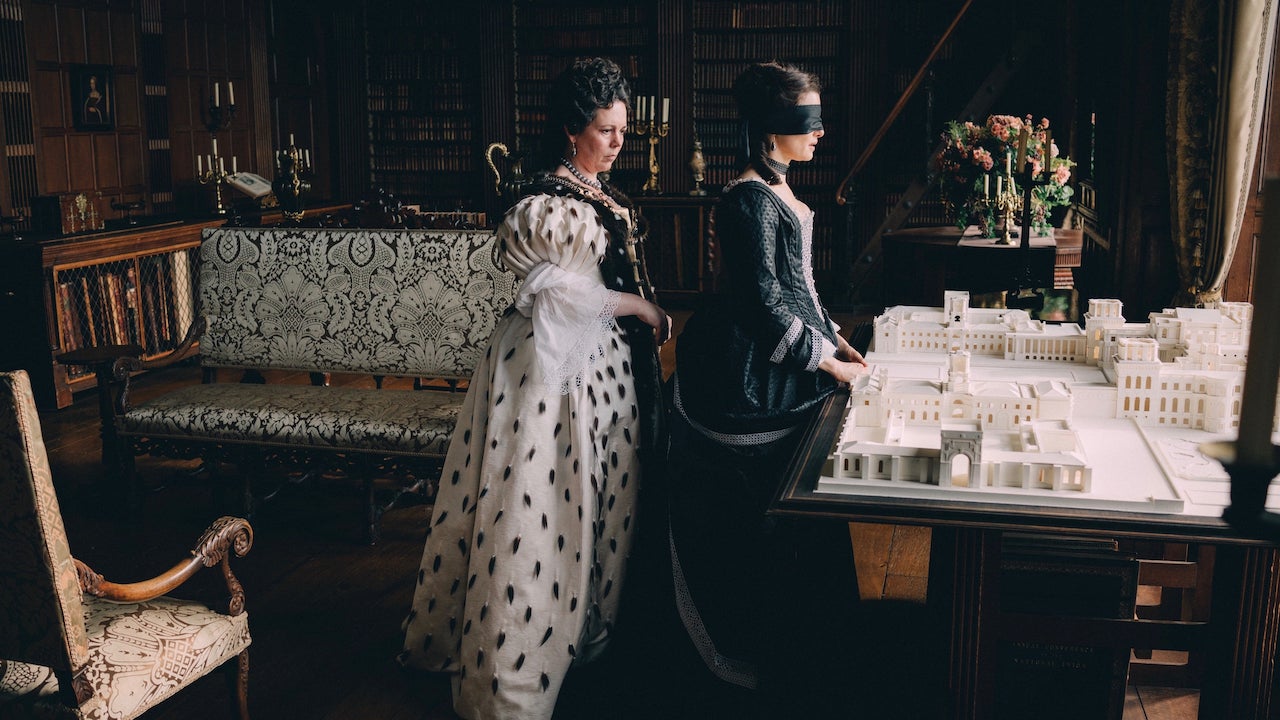 Watch on Disney+
With Australian screenwriter Tony McNamara as an instigating force, Greek Weird Wave director Yorgos Lanthimos blew up the royal period drama and put it back together so that the early 18th century court dynamic between Queen Anne (Olivia Colman) and two competing women, Sarah (Rachel Weisz) and Abigail (Emma Stone), revealed grotesque farce, hidden queer history and finally tragic negation.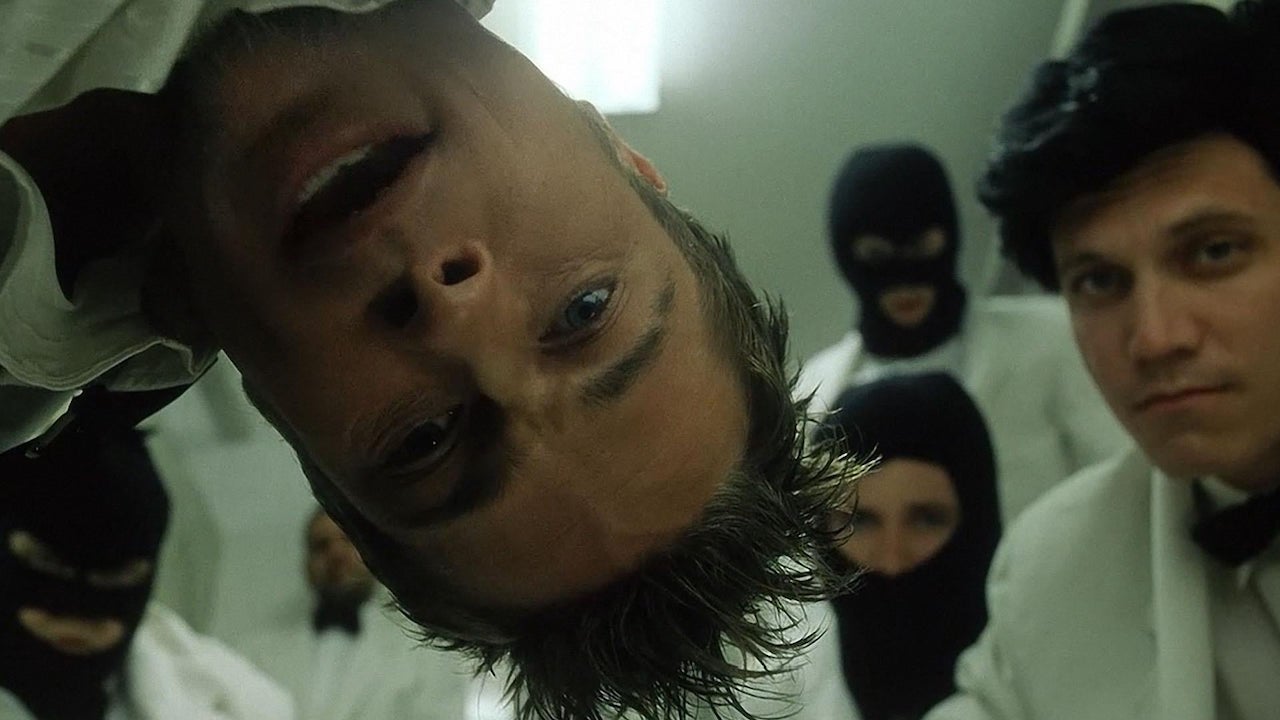 Watch on Disney+
David Fincher skewered the cul-de-sac hopes of Generation X, and presented himself as the successor to Stanley Kubrick in terms of coolly executed intellectual outrage, with this bleak, blithe comedy about a corporate bureaucrat (Edward Norton) who with a charismatic nihilist (Brad Pitt) starts a combat as bonding ritual movement. The film is serious when the topic is ludicrous and seditious when the going gets philosophical.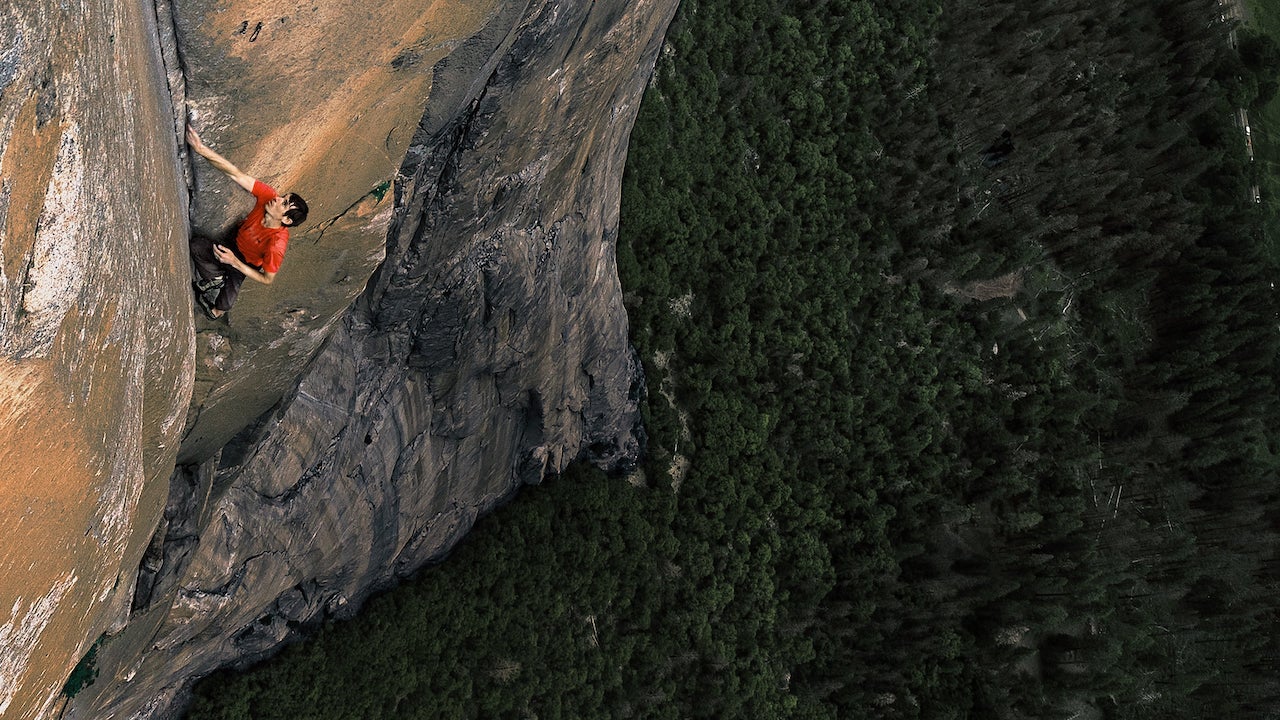 Watch on Disney+
Don't forget that Disney+'s many storied silos include National Geographic. Terrifying in its vertiginous risk, this portrait of free climber Alex Honnold—basically he foregoes ropes, clamps and anything else that provides insurance at height—takes the documentary up the previously unconquered granite walls of El Capitan in Yosemite National Park. "Heart-stopping" doesn't do some of these moments justice.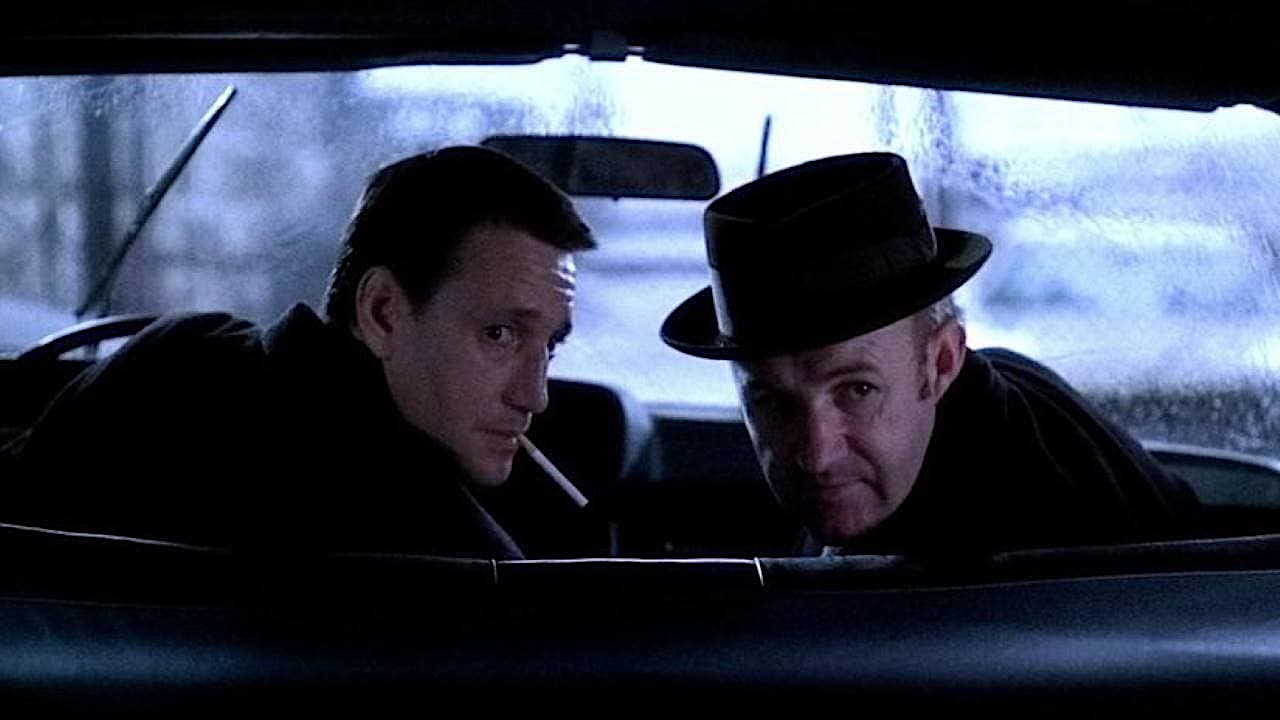 Watch on Disney+
In 1971 audiences had never seen a cop like Gene Hackman's uncompromising New York City detective Jimmy 'Popeye' Doyle, a deeply flawed narcotics squad officer trying to track a major heroin shipment arriving from France. Shooting with documentary directness, William Friedkin set the bracing template for the investigative procedural—and memorably upped the ante for the car chase, too.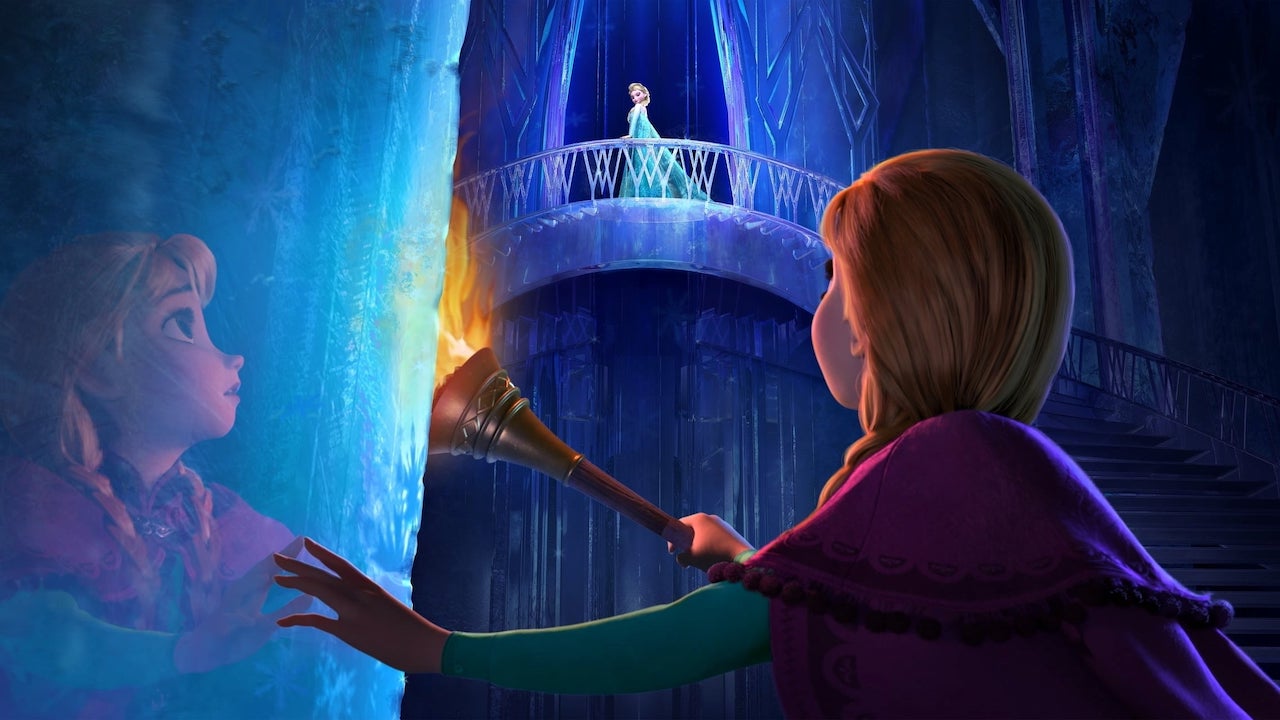 Watch on Disney+
A canny, engaging, and sometimes touching update of the studio's storied past, Chris Buck and Jennifer Lee's movie focuses on the complicated bonds of sisterhood, played out by icily divided princesses voiced by Idina Menzel and Kristen Bell. The literally elemental focus of the storyline gives dramatic intent to what is also a soundtrack of Broadway-ready earworms.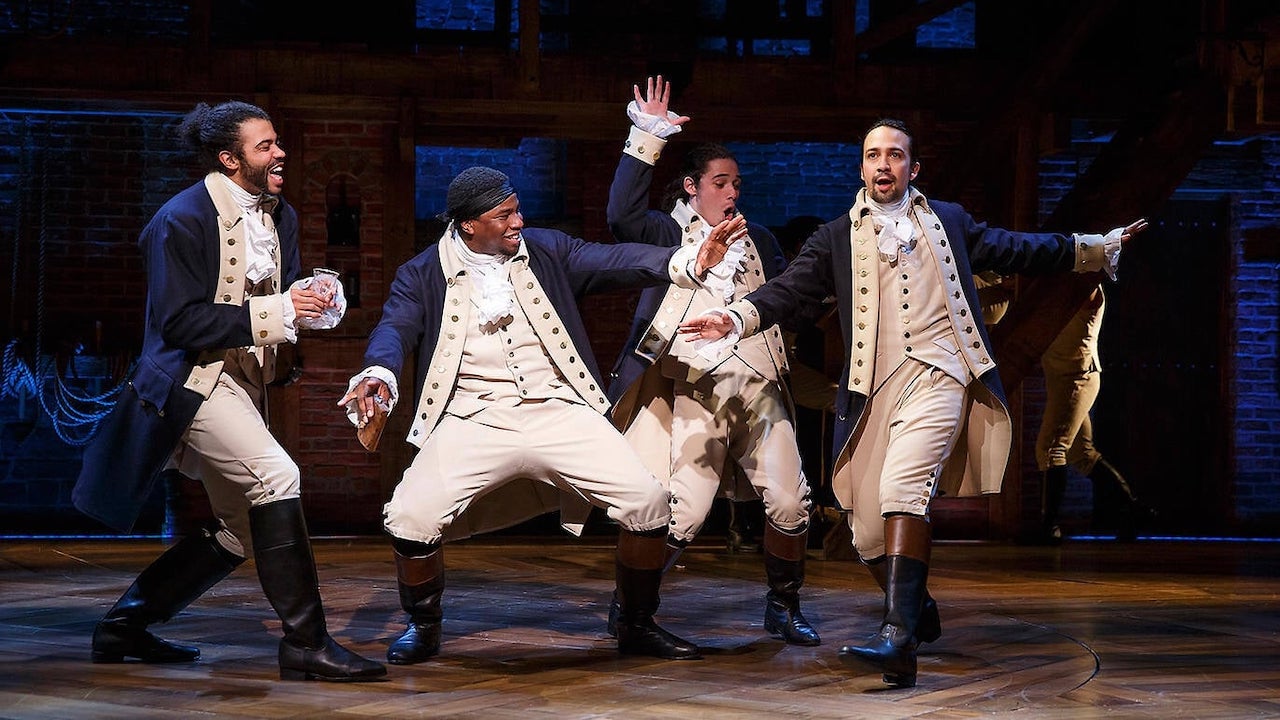 Watch on Disney+
The most famous stage musical of the 21st century—a depiction of "America then, as told by America now", according to creator Lin-Manuel Miranda—had its sung and rapped musical biography of Founding Father Alexander Hamilton filmed in 2016 during the original cast production. Devotees of the soundtrack and initiates alike can marvel at the vibrant intersection of history and lyrics, race and melodies.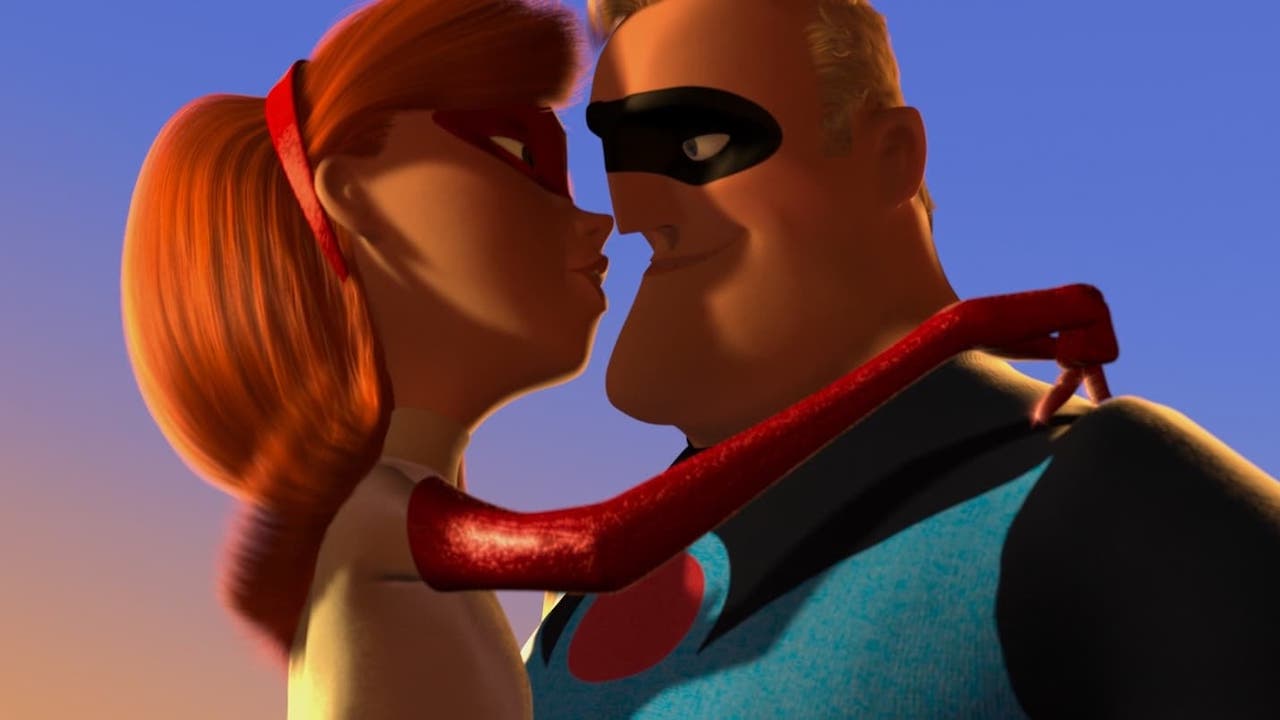 Watch on Disney+
Writer-director Brad Bird pushed the concerns of modern blockbuster animation towards the strange land known as the adult world, with what may well be the best film ever made about a family just trying to collectively negotiate their individual anxieties. Banned from using their superpowers, retired married heroes and their children get surreptitiously drawn back into the game in this witty and wonderfully genuine spin on superhero mythology.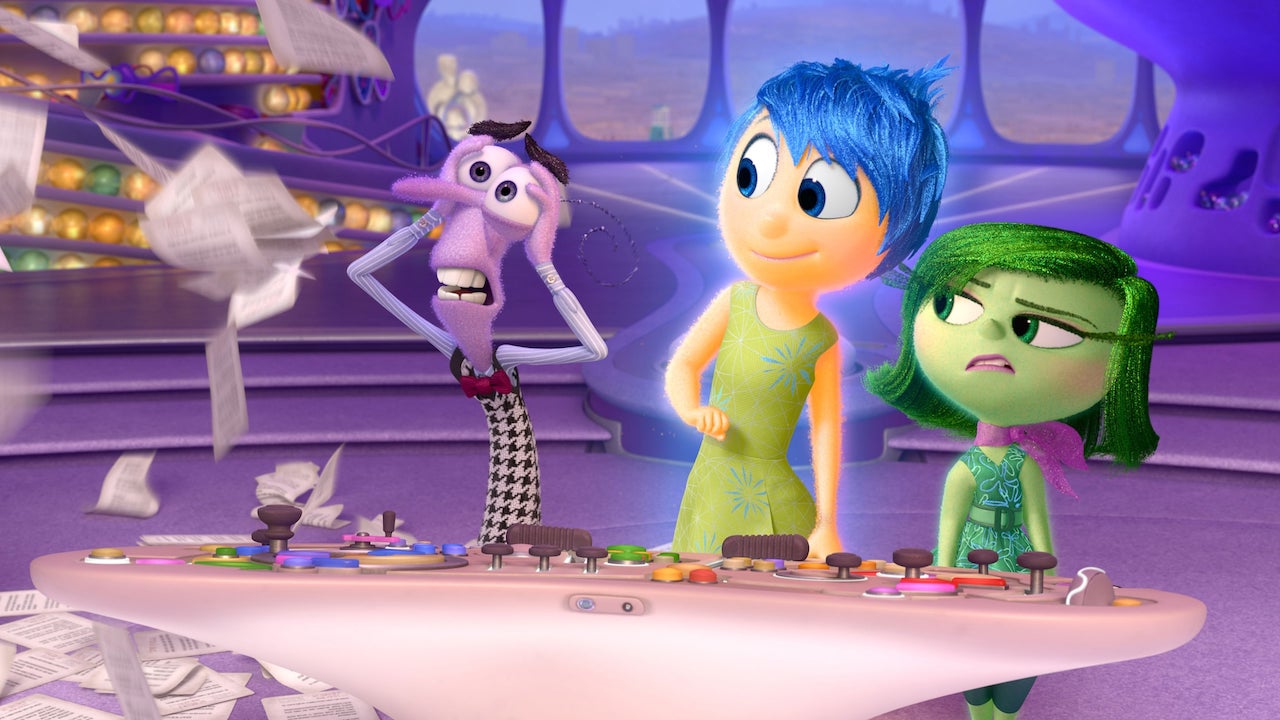 Watch on Disney+
A remarkably inventive and moving animated film about the onset of adolescence and the development of an inner life, set inside the mind of 11-year-old Riley Anderson (Kaitlyn Dias). The driving emotions inside her head, including Joy (Amy Poehler) and Fear (Bill Hader), get lost in a riot of neurological imagery to create a masterfully beautiful and bittersweet movie.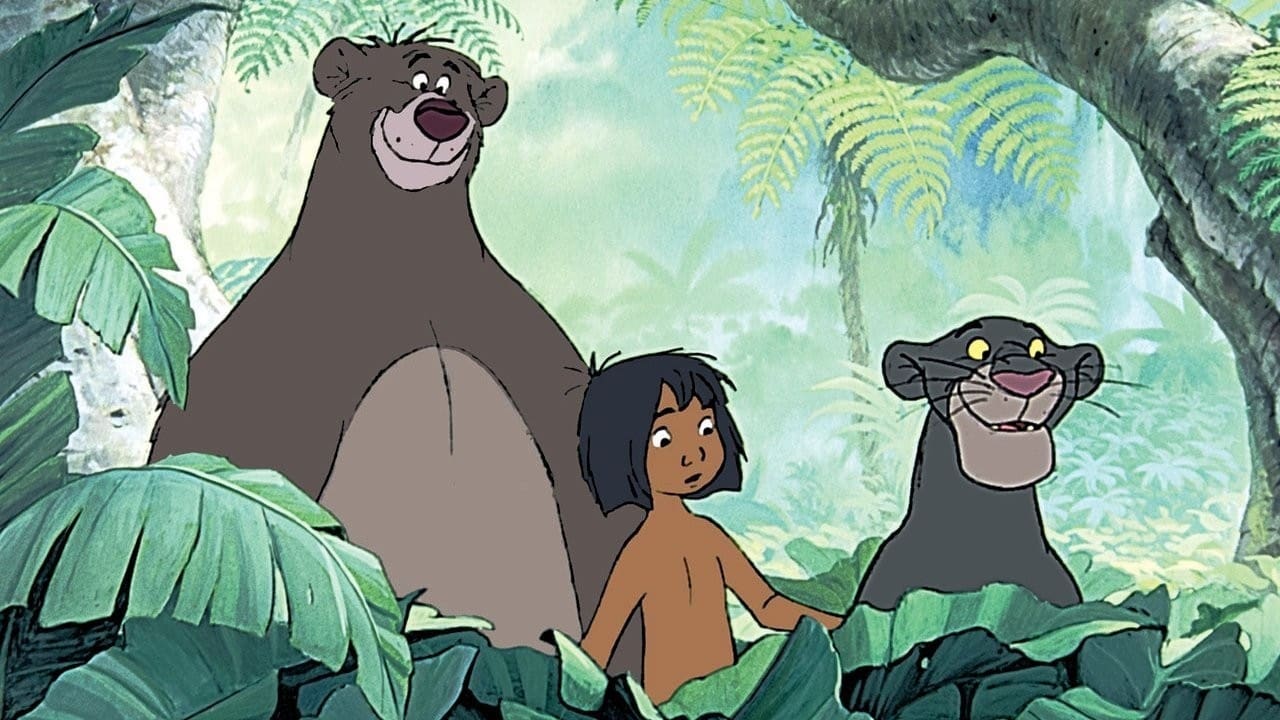 Watch on Disney+
Another example of where the many Disney iterations are fine and good, but there's no need to go past the original. This 1967 animated musical comedy made Rudyard Kipling's stories of a boy raised in the Indian wild by wolves into a genial adventure, with a delightfully hummable selection of songs including The Bare Necessities and Trust in Me.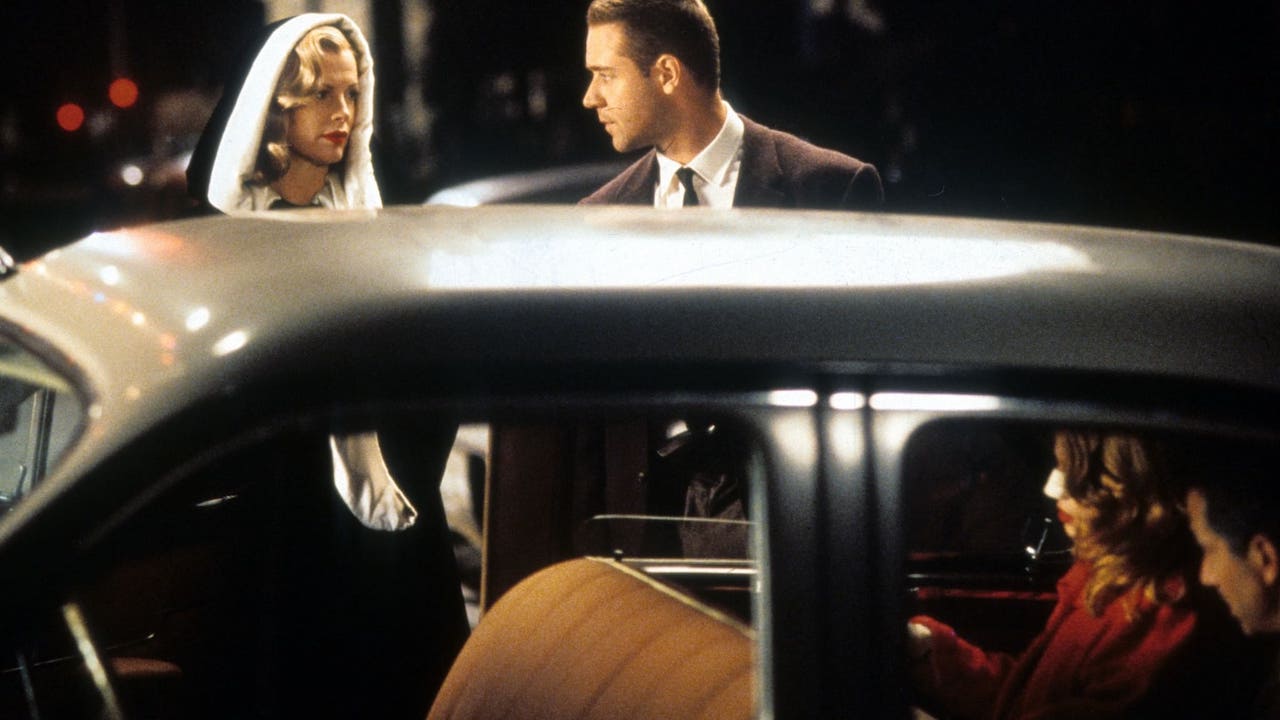 Watch on Disney+
In Curtis Hanson's vivid neo-noir portrait of corruption's hungry breadth, 1950s Los Angeles is a spoiled paradise—all that bleaching sun only makes for corrosively deep shadows. Russell Crowe and Guy Pearce are very different LAPD officers put on a collision course by a brutal multiple murder, with evocative supporting performances from Kim Basinger, Kevin Spacey, and Danny DeVito.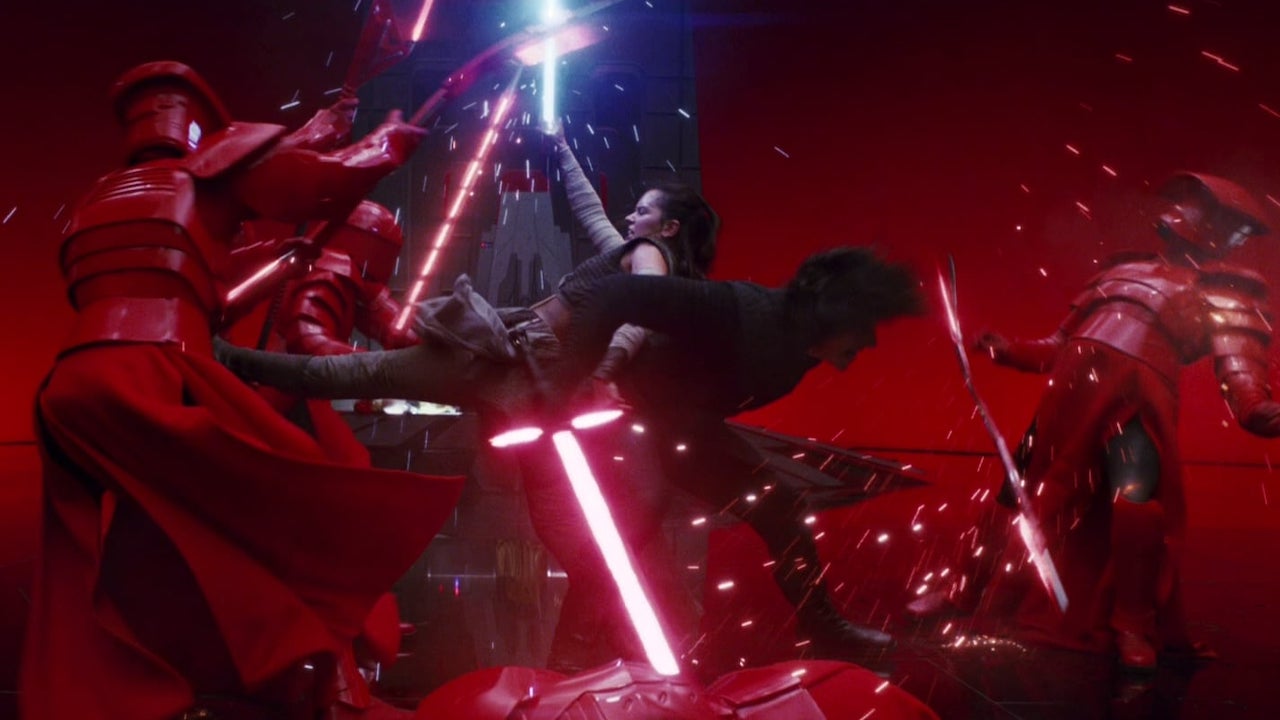 Watch on Disney+
Another middle film in a Star Wars trilogy pushes the envelope as writer and director Rian Johnson remakes the mythic reverence of a galaxy far, far away. The lowly join the fated and assumptions and institutions are undercut. Daisy Ridley's Rey and Adam Driver's Keylo Ren remain intertwined, but it's Mark Hamill's ageing Luke Skywalker who gives the movie a graceful elegy.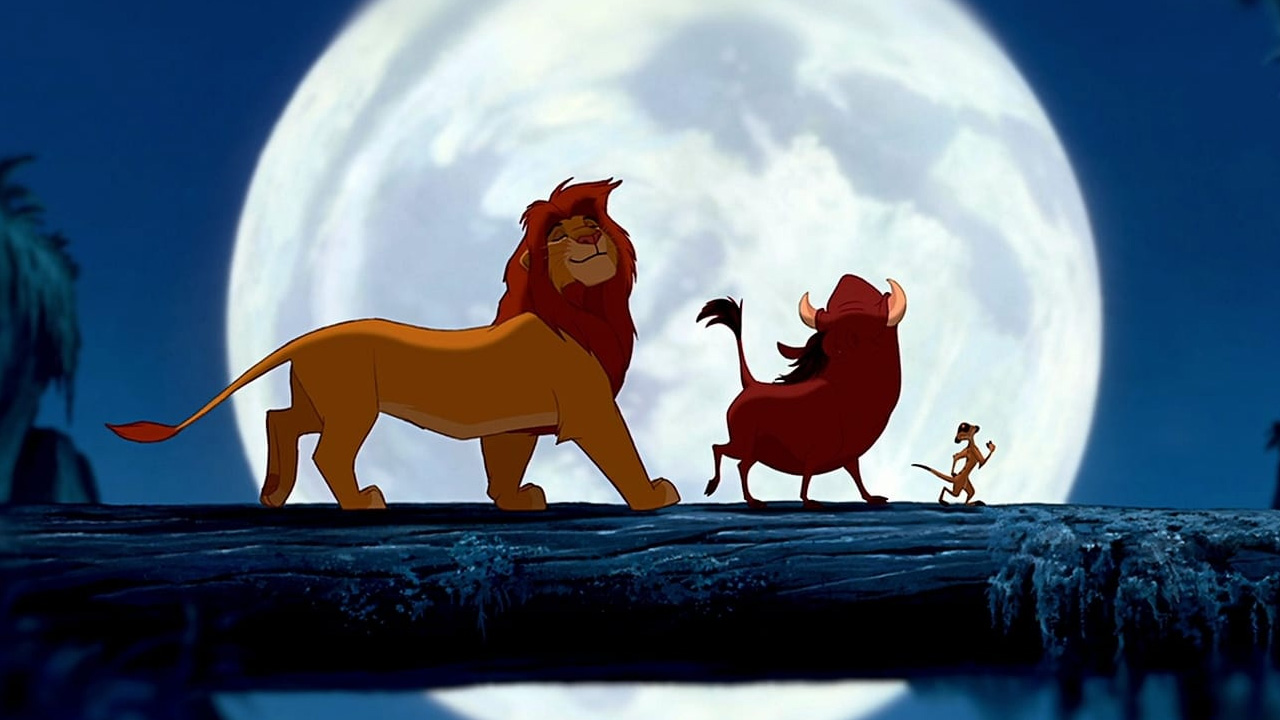 Watch on Disney+
With an impeccable musical backbone—the songs written by Elton John and Tim Rice, and scored by Hans Zimmer—the highest grossing traditional animated feature of all time is a family tragedy set on the African plains, about a lion cub who loses his father and is exiled by his malevolent uncle. Moves between the wrenching and the pleasurable with remarkable ease, it still hits home with adults and children alike.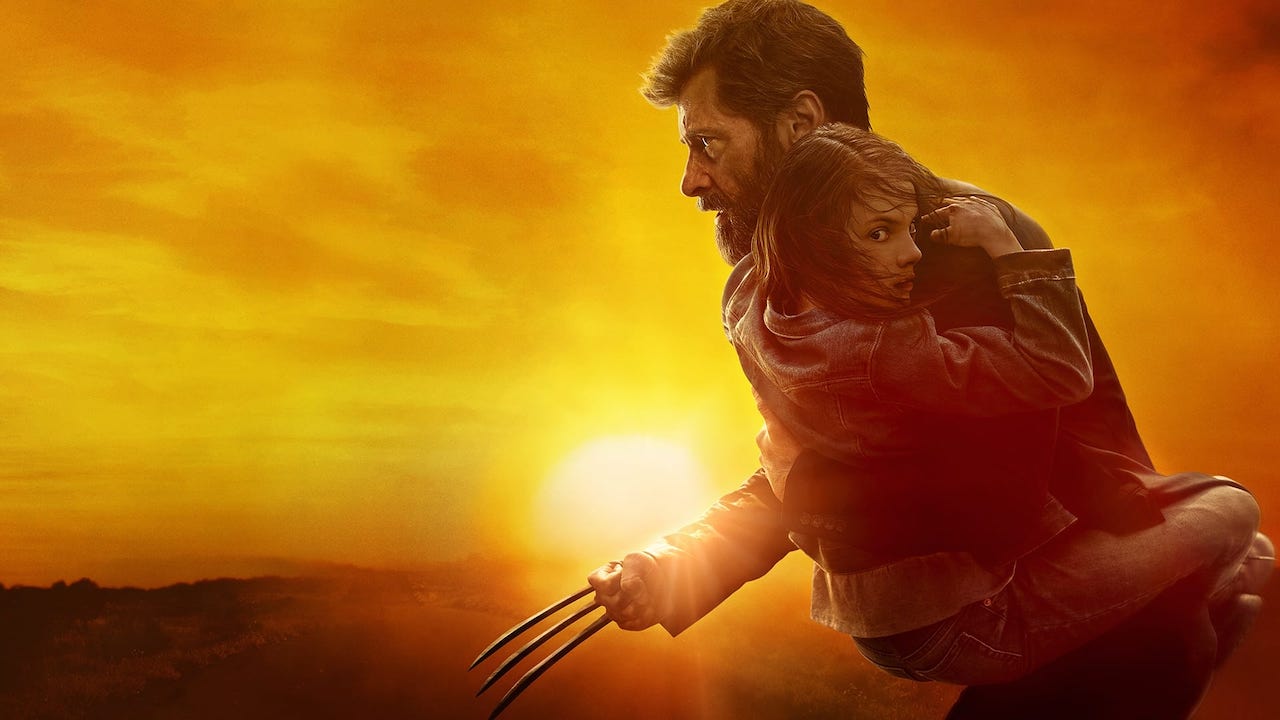 Watch on Disney+
The superhero franchise discovered the elegiac power of an elegy as Hugh Jackman's snarling Wolverine exited the repetitive action with this modern update of the ageing gunfighter making a last stand on the frontier. Greying and limping, with his mentor dying and a fierce young girl reminding him of his own sins, Wolverine navigates set-pieces engineered by James Mangold that have an enduring sense of despair and redemption.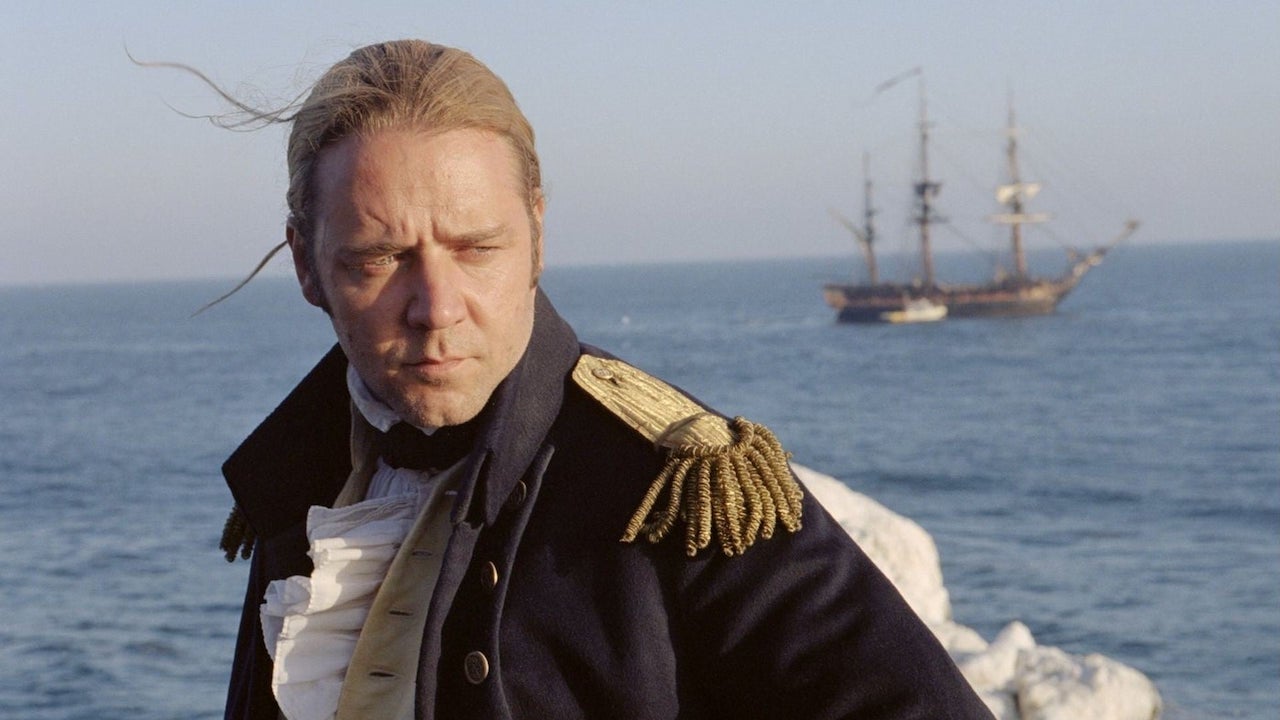 Watch on Disney+
Revealing more with every viewing, Peter Weir's masterful adaptation of Patrick O'Brian's Napoleonic-era novels as an empathetic dissection of the trials of command, with Russell Crowe as 'Lucky' Jack Aubrey, captain of the HMS Surprise, a complex organism fighting the French off South America in 1805. The ship's story is bloody and intricate, rife with illuminating details and resonant images.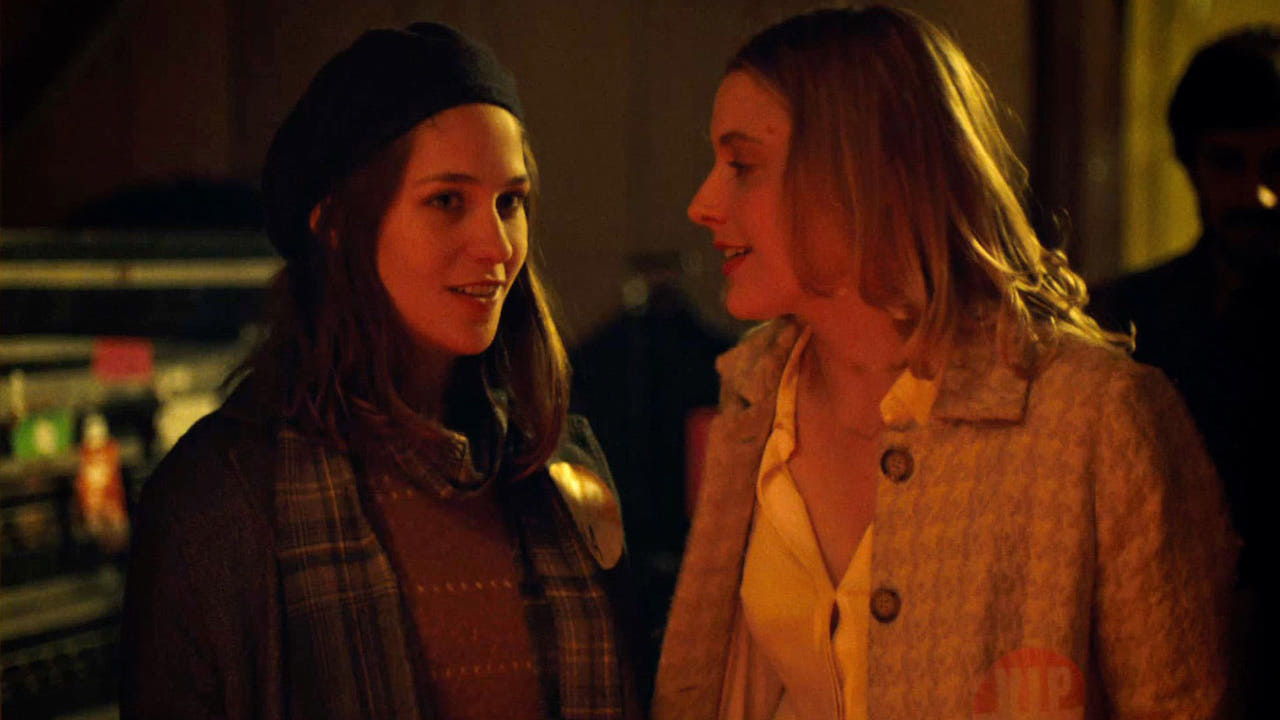 Watch on Disney+
With Greta Gerwig as co-writer and galvanising lead, Noah Baumbach made his most concise and concentrated study of modern American mores with this screwball-speed comedy about a young woman (Lola Kirke) whose ambitions fall in line with a glorious speculator (Gerwig). A third act pitch for financial backing is a comedic tour-de-force. It absolutely hums.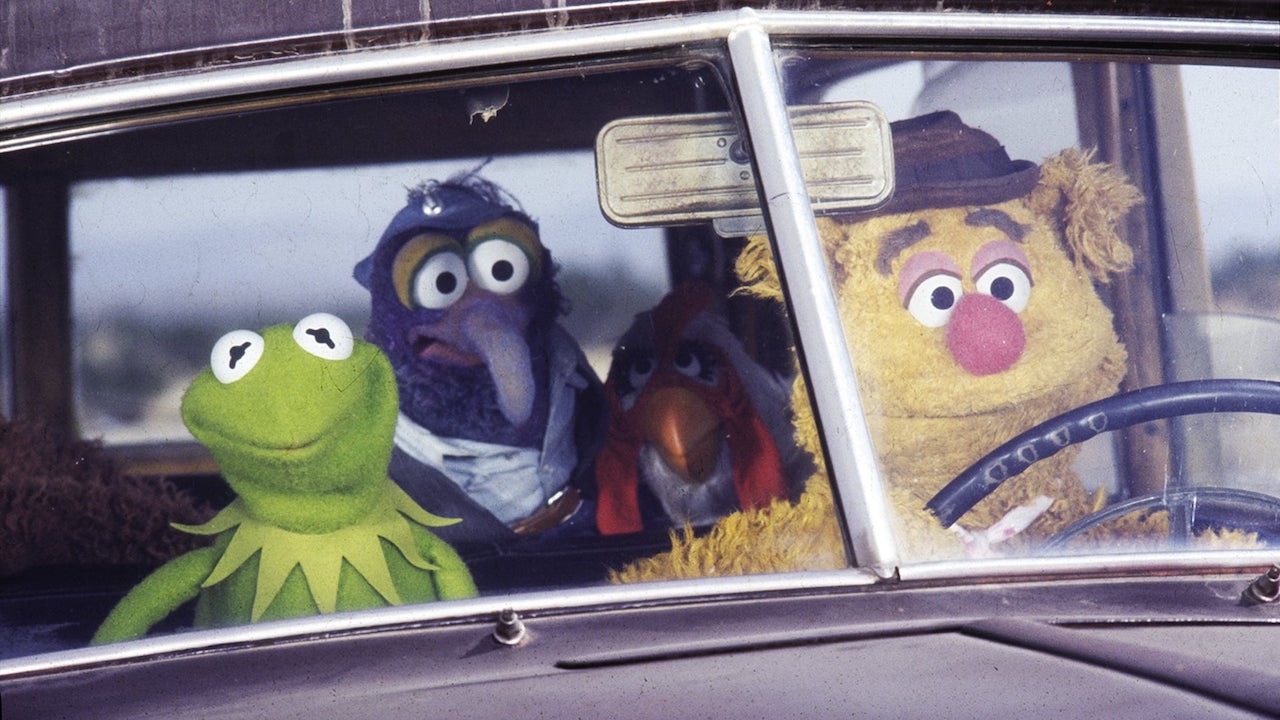 Watch on Disney+
The origin story as anarchically inventive comedy: the big screen debut of Jim Henson's beloved performers was made during The Muppet Show's third season. It starts with Kermit the Frog singing Rainbow Connection, and swiftly accumulates beloved companions, a foe, and out-there cameos to complement the meta-humour.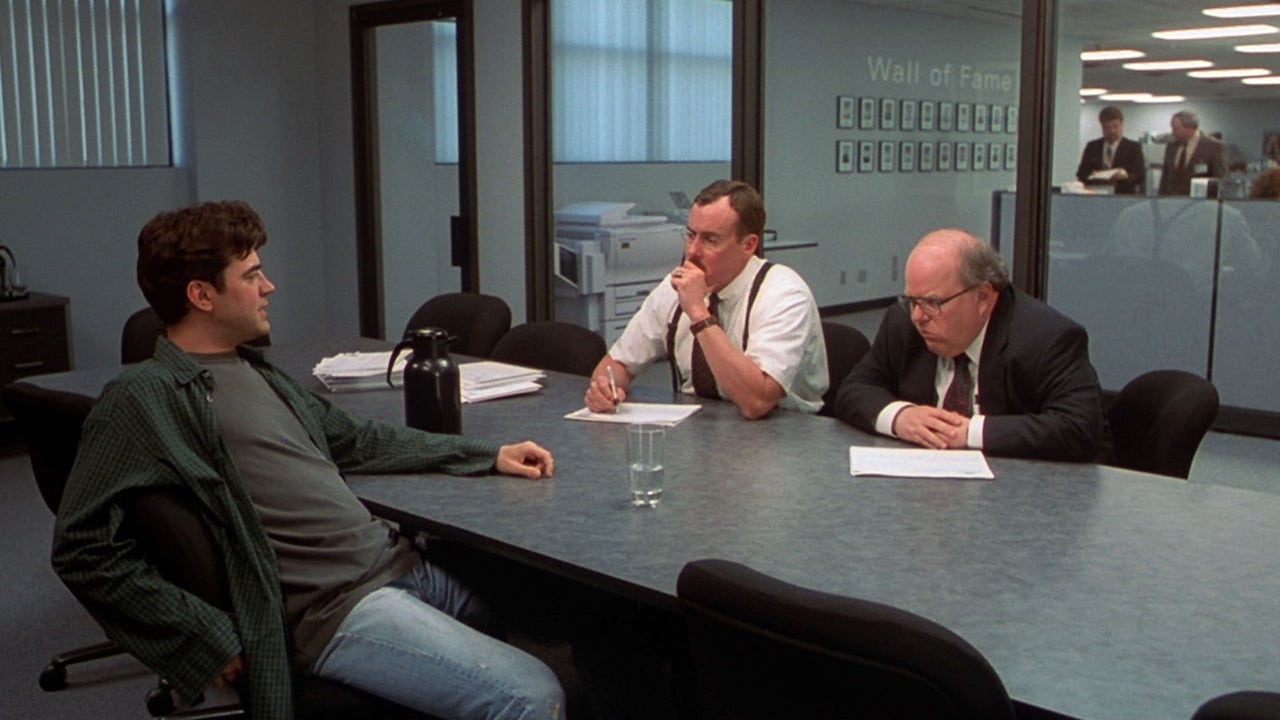 Watch on Disney+
A cult classic that initially vanished from cinemas, Mike Judge's live-action successor to Beavis and Butt-Head do America is a prescient critique of white-collar formlessness. The young Gen-X staff at a faceless software company long to escape their cubicles and useless bosses, resulting in a prime comedy of dissatisfaction.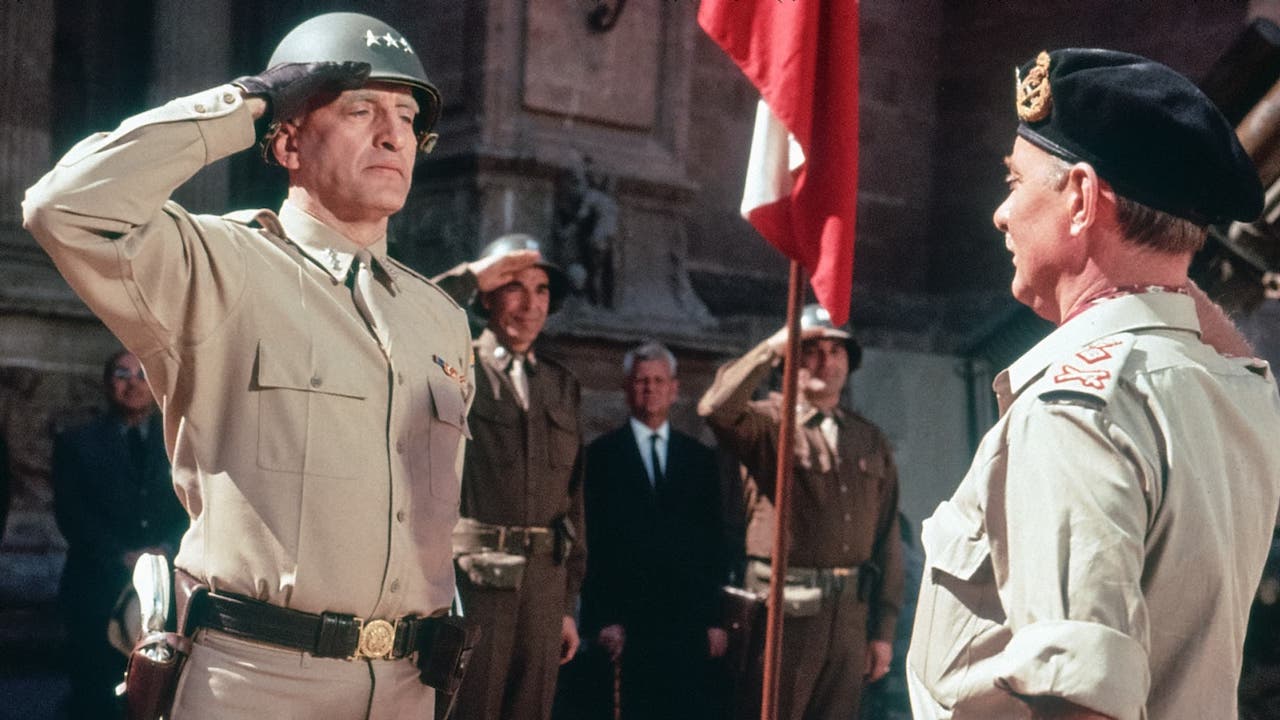 Watch on Disney+
George C. Scott gives an oversized, almost theatrical performance as the brilliant but controversial U.S. Army General George S. Patton, and it creates a magnetic centre to this biopic study—written by Francis Ford Coppola—of a soldier who longed for every moment of conflict in World War II. The war film has never been so strikingly contradictory.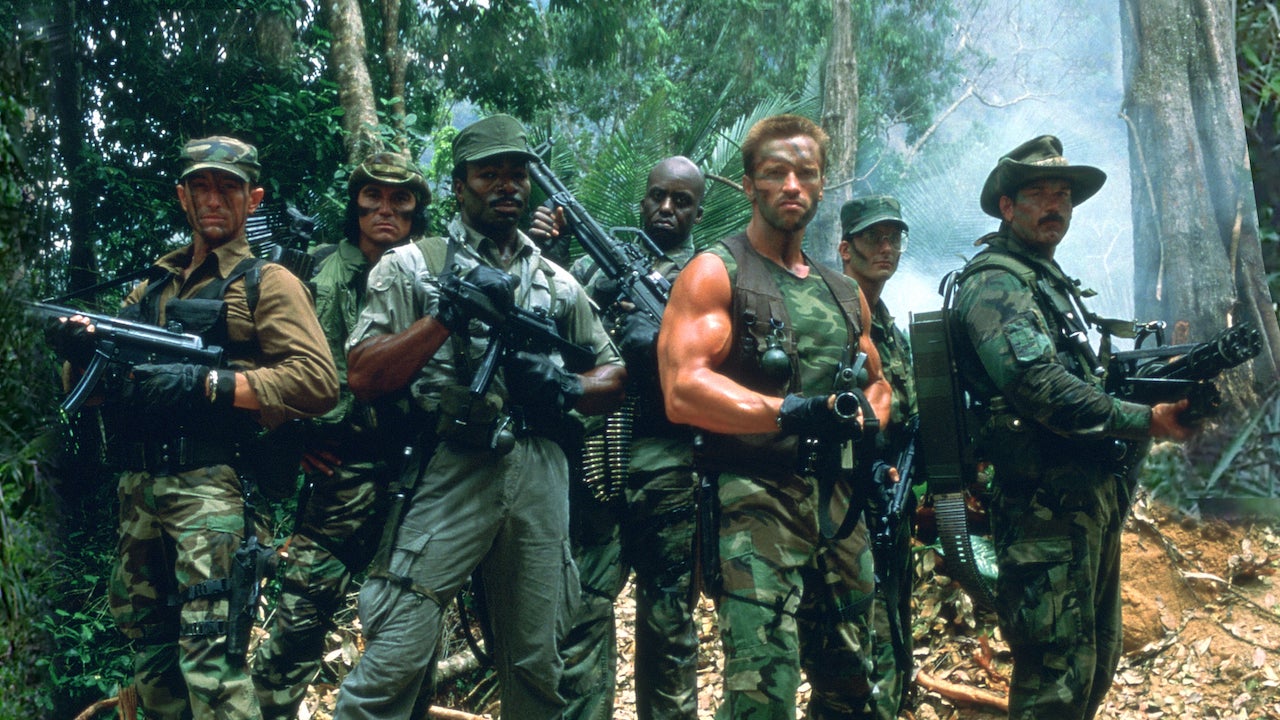 Watch on Disney+
"If it bleeds, we can kill it." A landmark action film – both for the integration of effects, the razorish pacing, and the flesh and blood cast of 1980s tough guys—from an at peak John McTiernan, Predator pits Arnold Schwarzenegger's Special Forces team against an alien hunter in the Central American jungle. Ludicrously over the top, yet without a wasted second.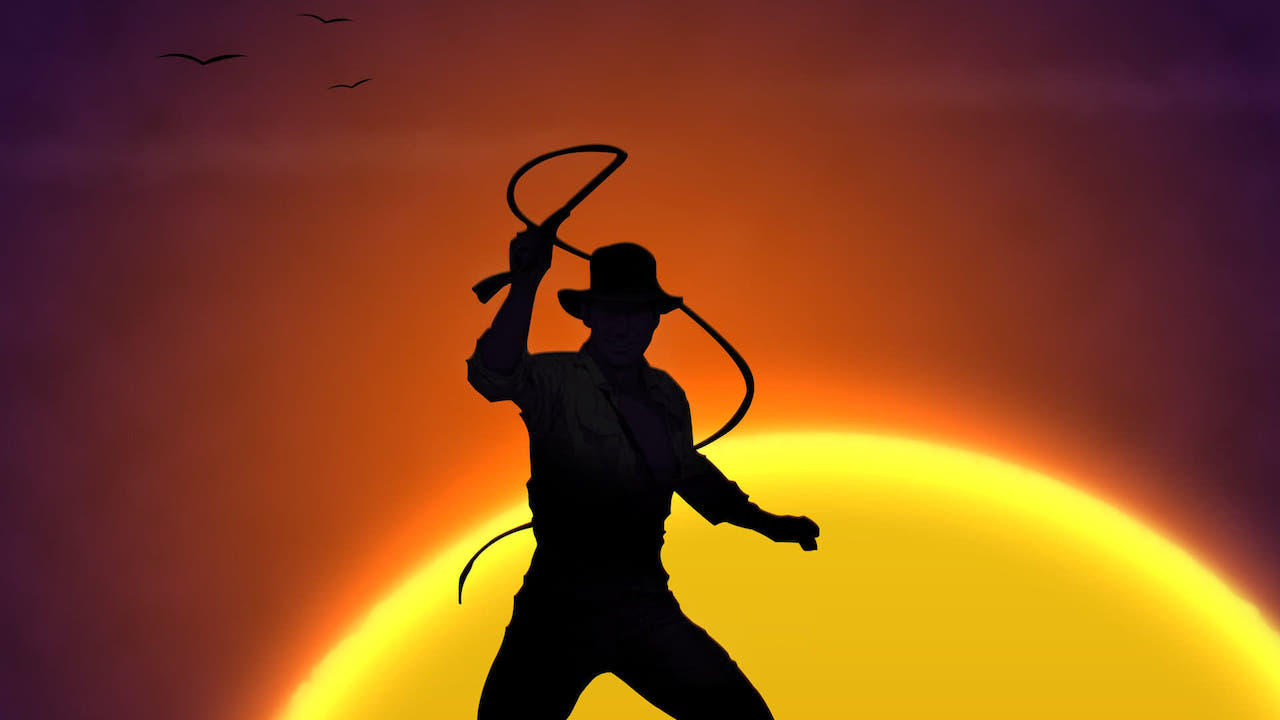 Watch on Disney+
George Lucas and Steven Spielberg's tribute to old Hollywood adventure serials—with Harrison Ford as the whip-wielding 1930s archaeologist facing off against Nazis pursuing a Biblical weapon—is primed full of iconic action sequences, tart twists, and surreptitiously perverse pleasures. It invented the modern adventure movie, but hasn't aged a day.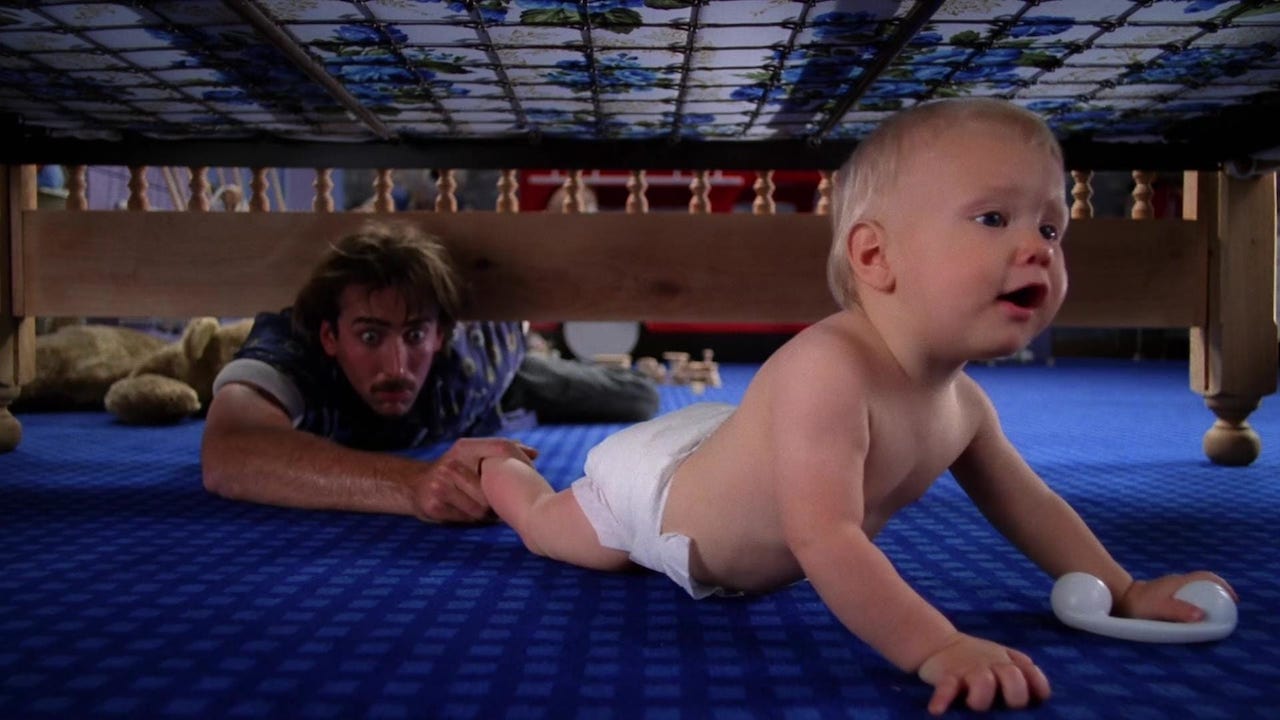 Watch on Disney+
With Barry Sonnenfeld's camera moving with sheer cinematic delight, the second feature from Joel and Ethan Coen was a deliriously funny crime comedy about a hapless thief (Nicolas Cage) who eventually steals a baby for his desperate infertile wife (Holly Hunter). The movie exists on its own wonderful wavelength—tune in!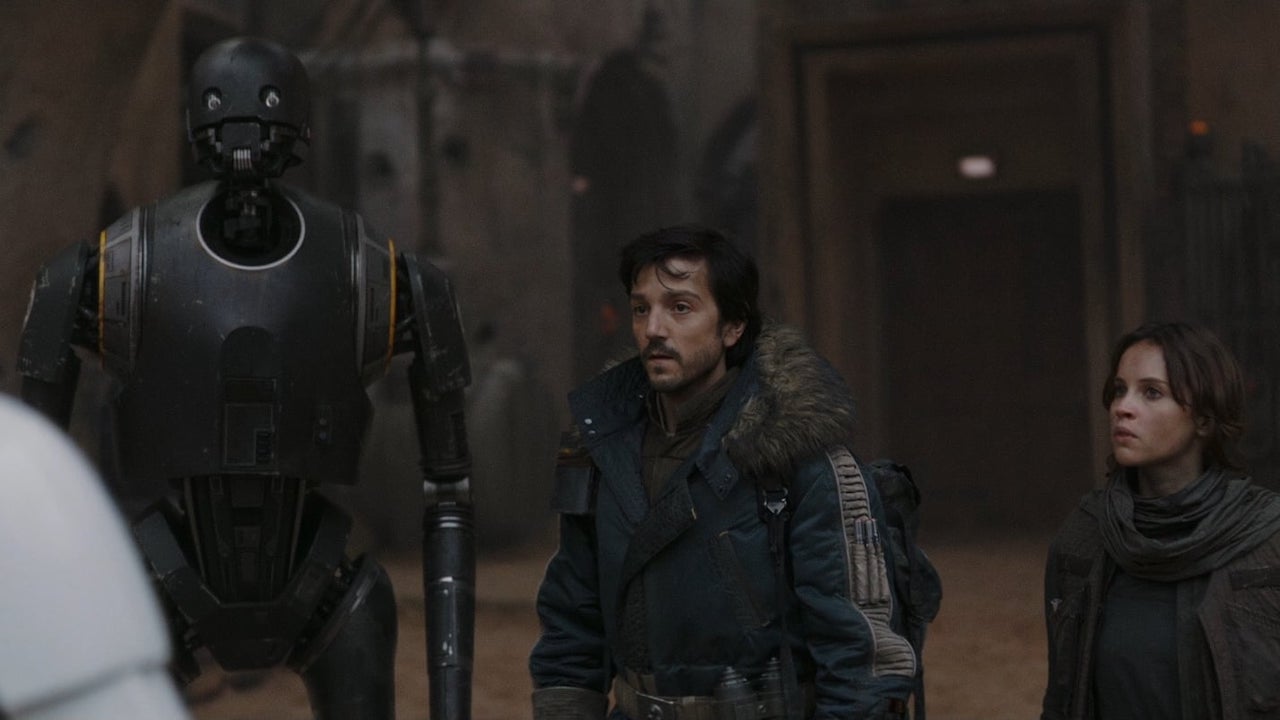 Watch on Disney+
The first stand-alone story set in the Star Wars universe, Rogue One steps aside from the Jedi-laden machinations of the parent movies to document the ordinary individuals who bond together to defy totalitarianism. Felicity Jones and Diego Luna lead a bracing band of rebels as a mission movie becomes a desperate war film, with a tactile blast pattern and telling shades of grey. Bonus: Ben Mendelsohn's villain rocks a white cape.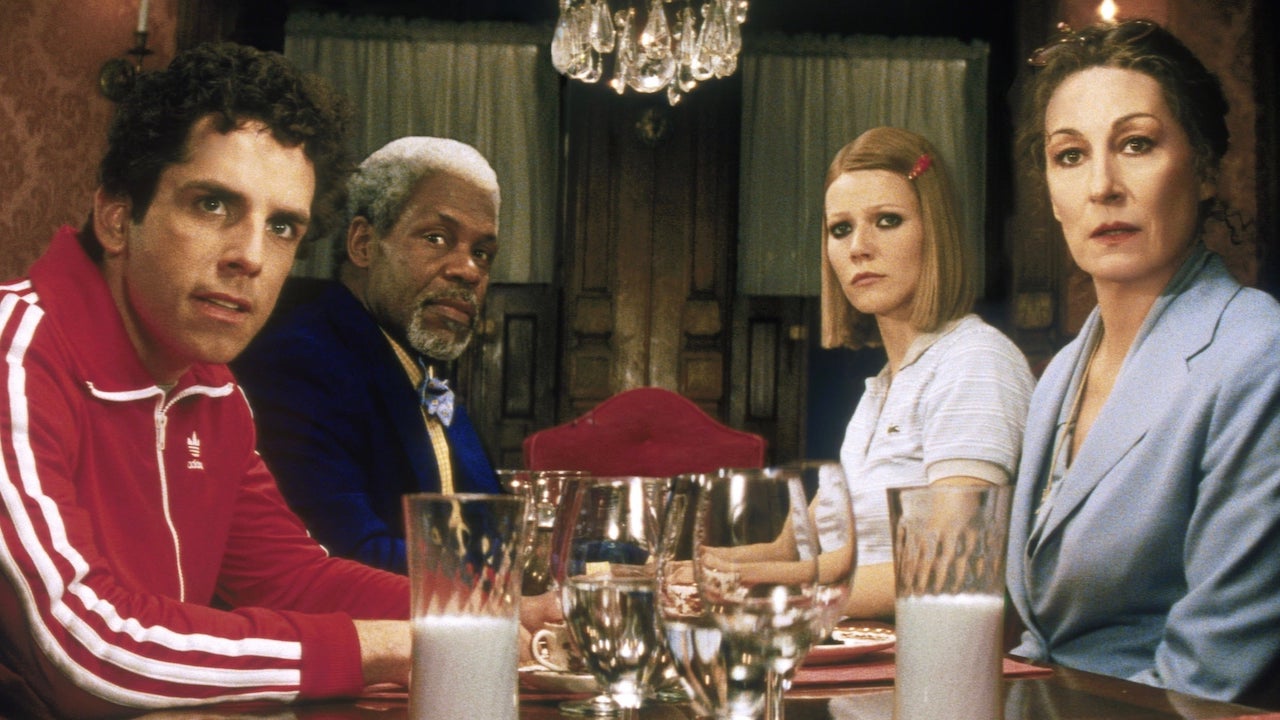 Watch on Disney+
Wes Anderson's family saga about a fractured clan from Manhattan-via-J.D Salinger is an act of world-building beyond any digital blockbuster that is staffed with tragically memorable characters, beginning with Gene Hackman's exiled patriarch and taking in his brilliant but unfulfilled children (Gwyneth Paltrow, Ben Stiller and Luke Wilson). The vagaries of family have rarely been so acutely felt.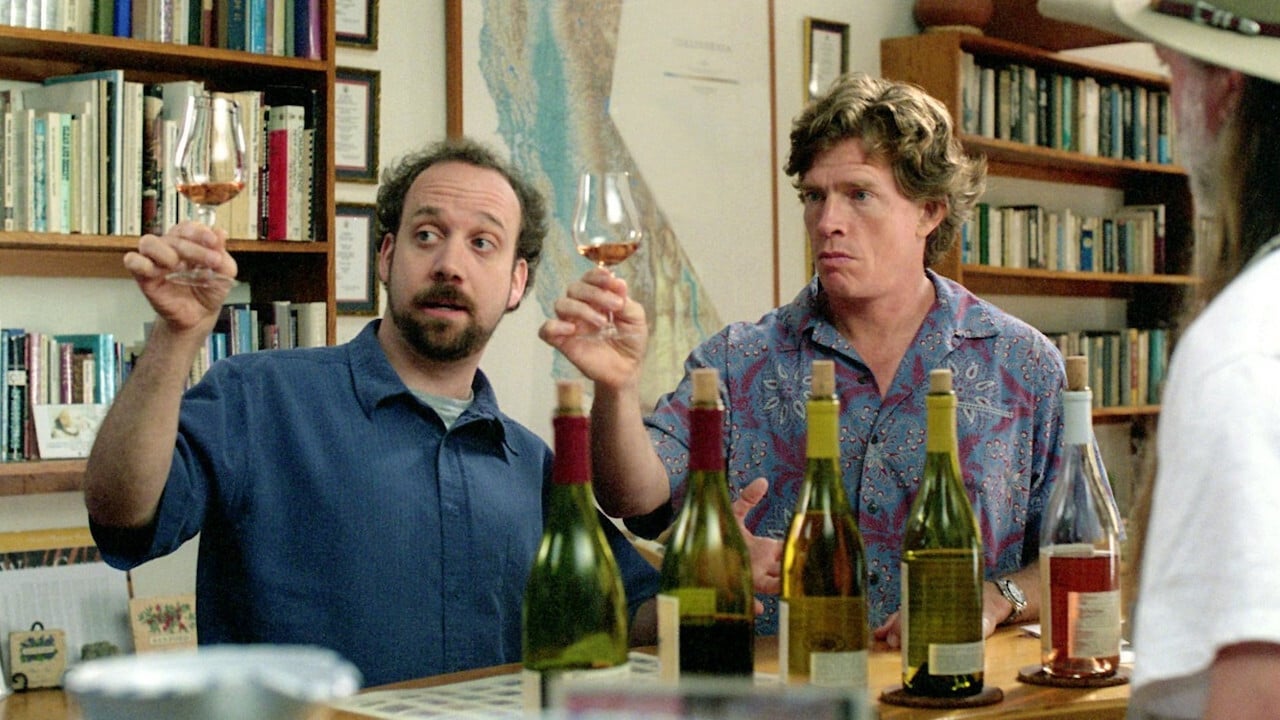 Watch on Disney+
Barely a note in this Alexander Payne film—the very definition of comic-drama—feels poorly pitched or forced. Paul Giamatti, elevated from supporting roles, plays a struggling divorcee who spends a weekend away with his about to be married best friend (Thomas Haden Church) and the two women they meet (Virginia Madsen and Sandra Oh). Payne deeply understands where each of them is in their lives, in often revelatory ways.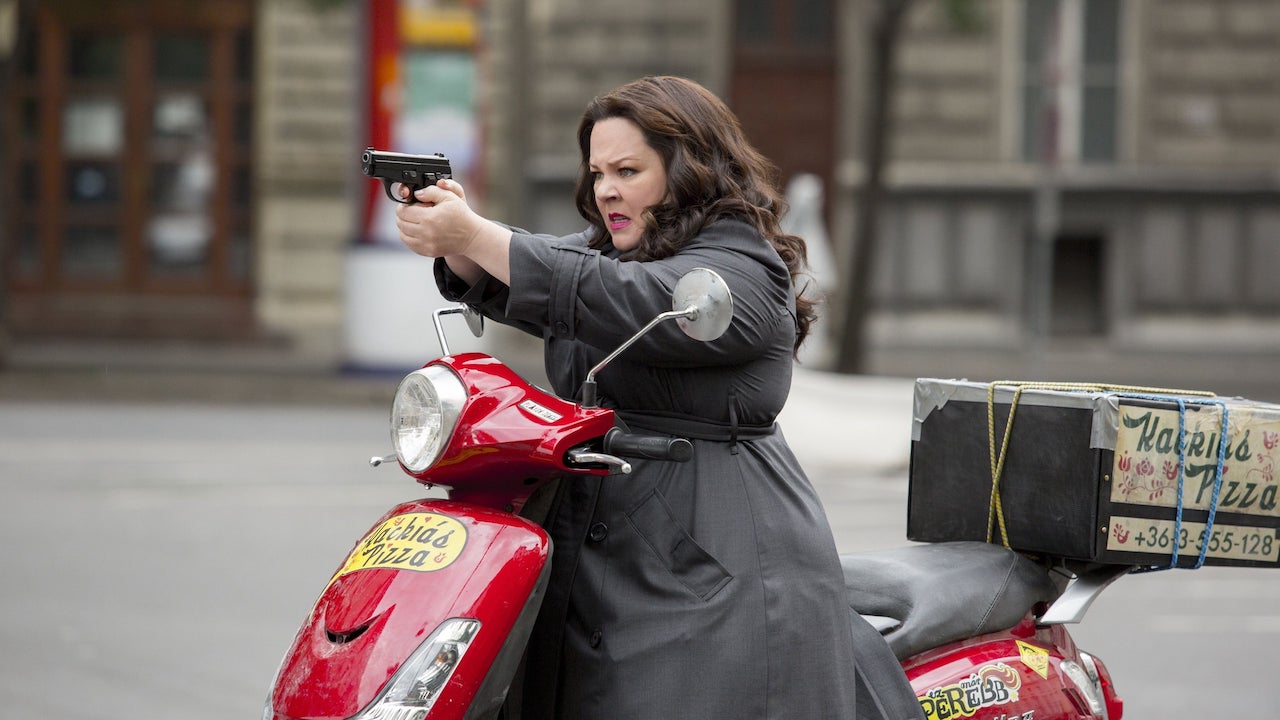 Spy (2015)
Watch on Disney+
With Paul Feig directing, Melissa McCarthy's finest comedy subverts the espionage adventure as her CIA analyst ends up in the field after the traditional spies—Jude Law and a drily hilarious Jason Statham—fall short. Both sides of McCarthy's comic persona are in play—the enthusiastic but doubtful worrier and the vituperative motormouth—in a very funny examination of appearance and ability.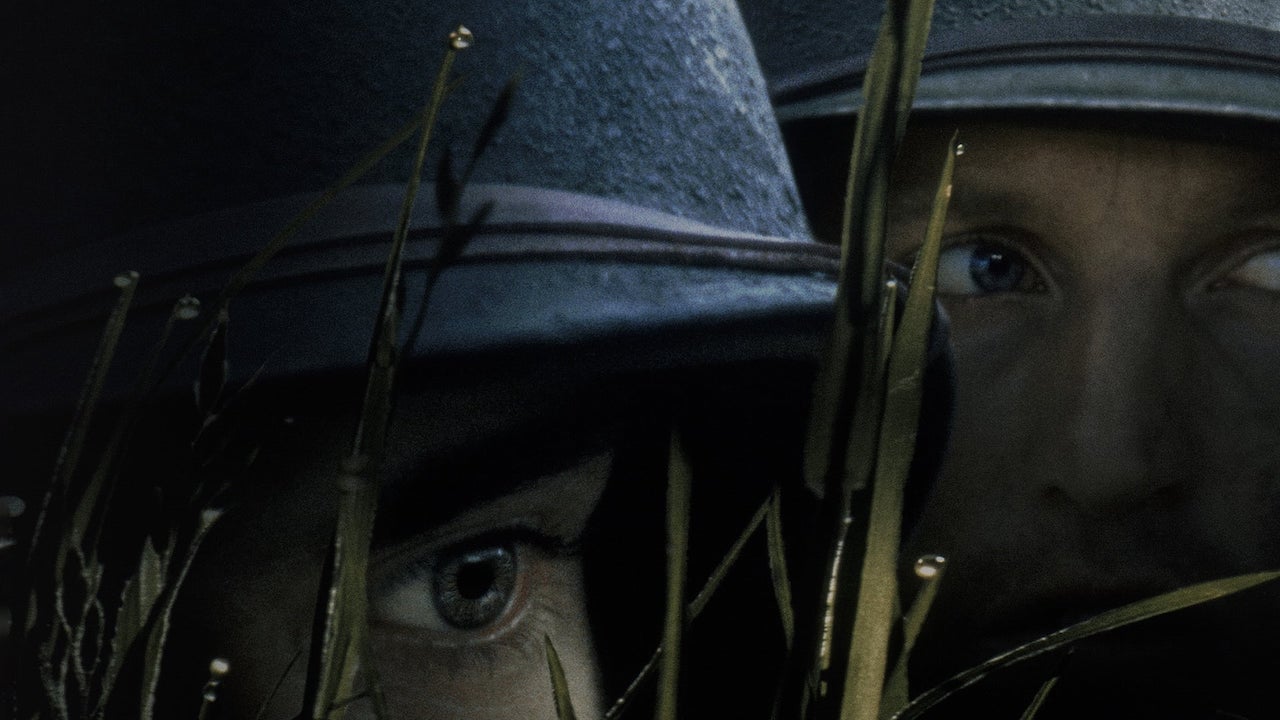 Watch on Disney+
Terrence Malick's first film in two decades was an epic vision of life and death in World War II's Pacific campaign that is his vision and his alone: the predilection for ruminative narration and the juxtaposition of nature's beauty with the brutality of man surround a cast so stacked that George Clooney settled for a cameo with Sean Penn, Nick Nolte, John Cusack, Woody Harrelson and a haunting Jim Caviezel.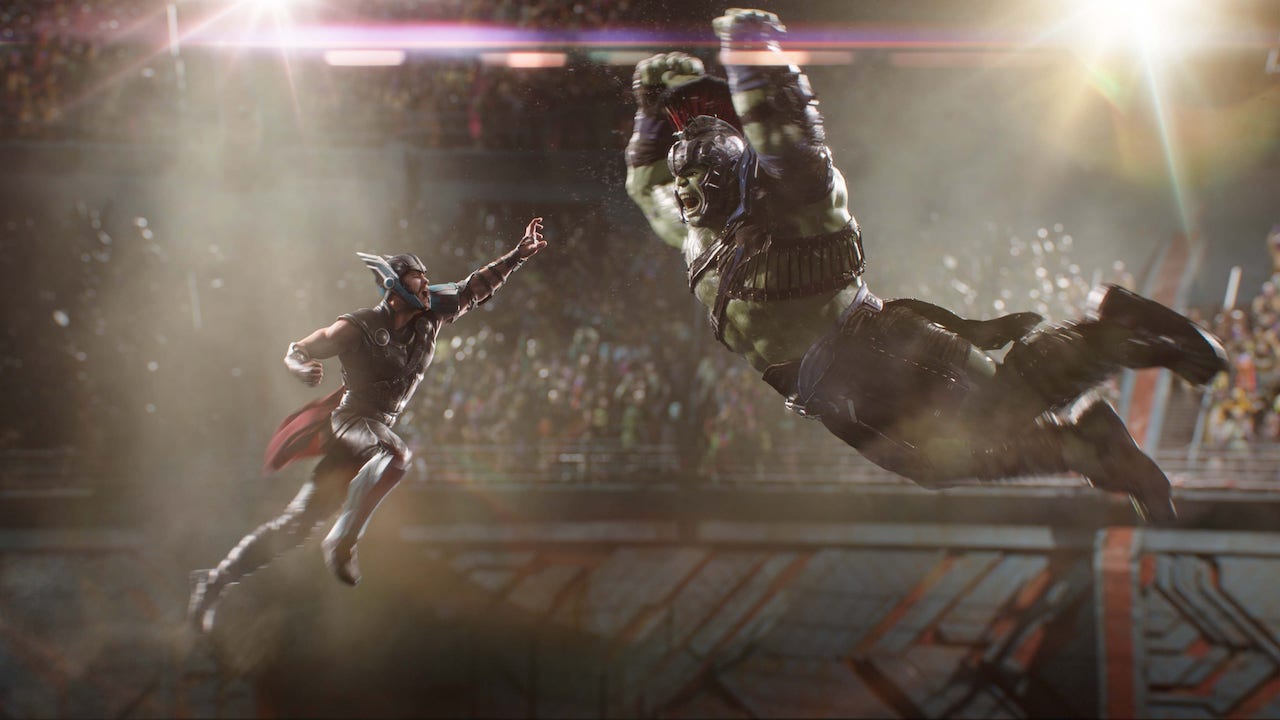 Watch on Disney+
Just when the Thor films had reached the level of after-thought in the Marvel fold, New Zealand director Taika Waititi took charge of the Norse god and tore up the rulebook. With a memorable Cate Blanchett as a familial adversary motivated by historic erasure, the movie embraced the puncturing of egos, colonial resistance and wailing Led Zeppelin salutes.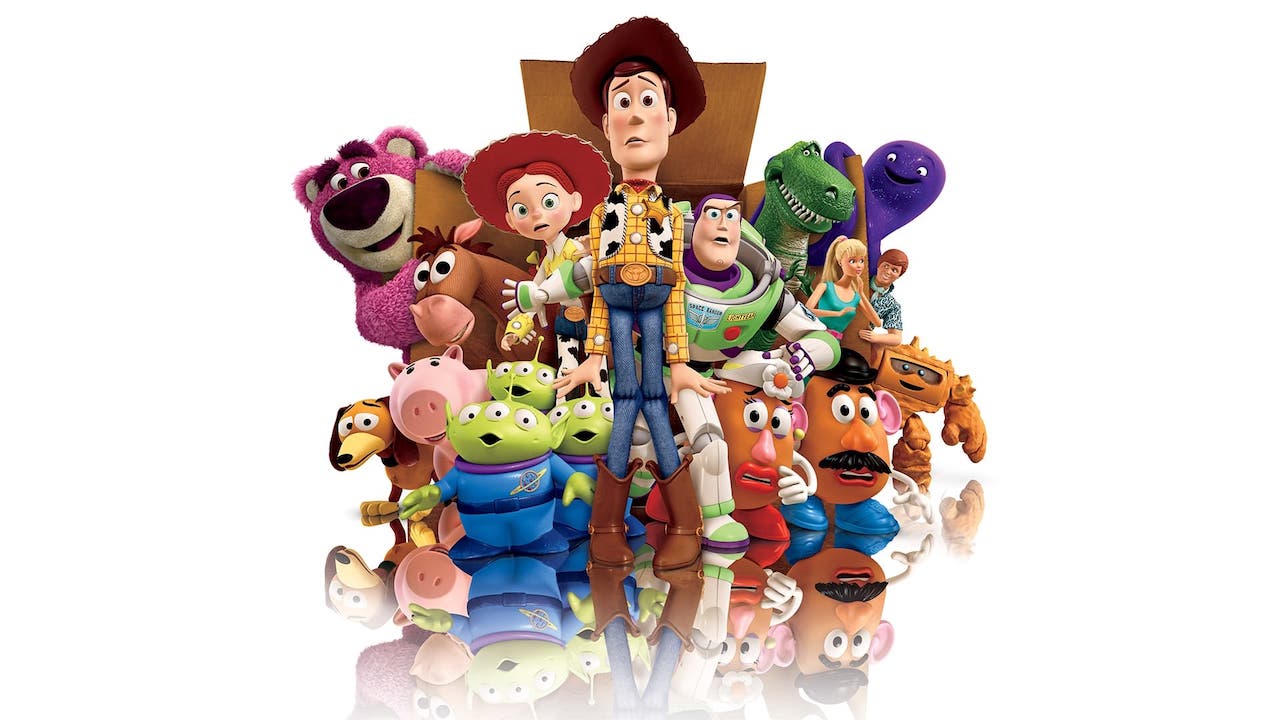 Watch on Disney+
If you're aged 32 or younger, then Sheriff Woody and Buzz Lightyear are probably foundational figures in your childhood. But Pixar's breakthrough hit—the first completely computer-animated movie—hasn't aged a day, retaining wonder and wisdom as the secretly sentient toys in a little boy's bedroom adjust to a raucous newcomer. Wildly imaginative, joyously alive, deeply moving. It's a classic.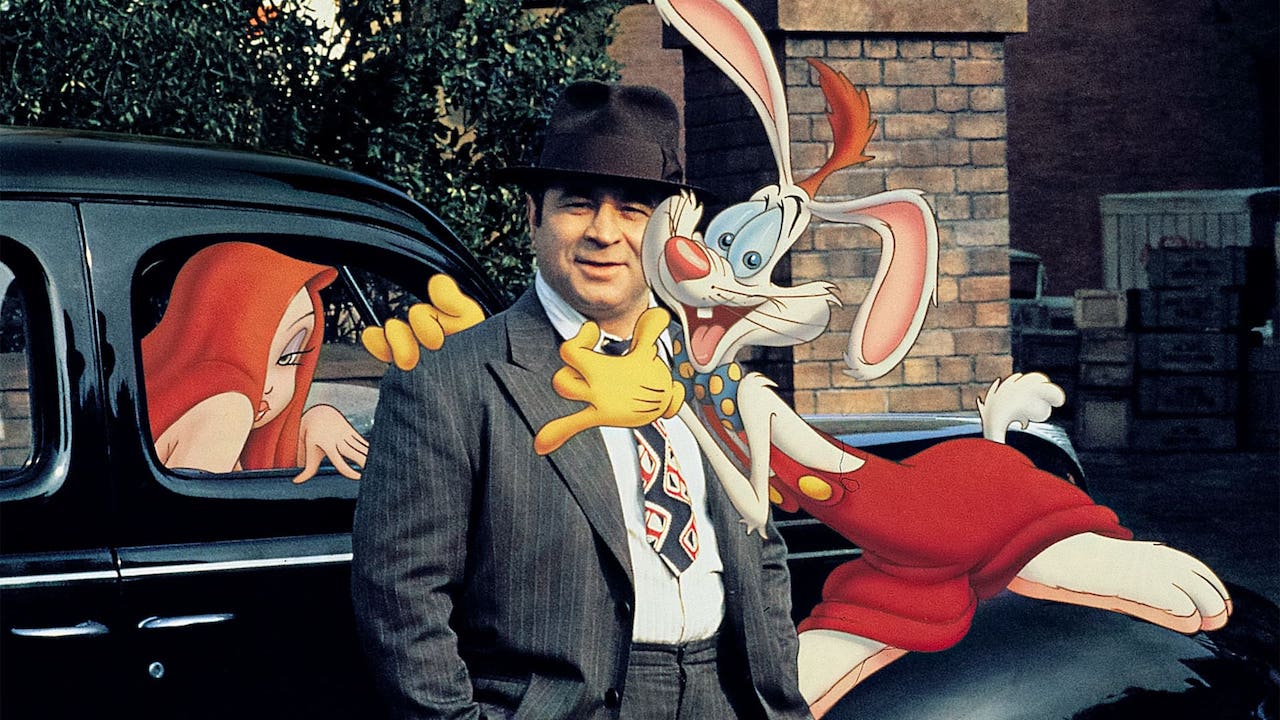 Watch on Disney+
Like Chinatown, a masterpiece about the corruption required to make Los Angeles into a city, Robert Zemeckis' hybrid mix of live action and animation imagines a 1947 Hollywood where the humans and cartoon characters share a madcap metropolis. Bob Hoskins is terrific as the private investigator helping a framed toon, as the picture mixes noir archetypes and Looney Tunes action/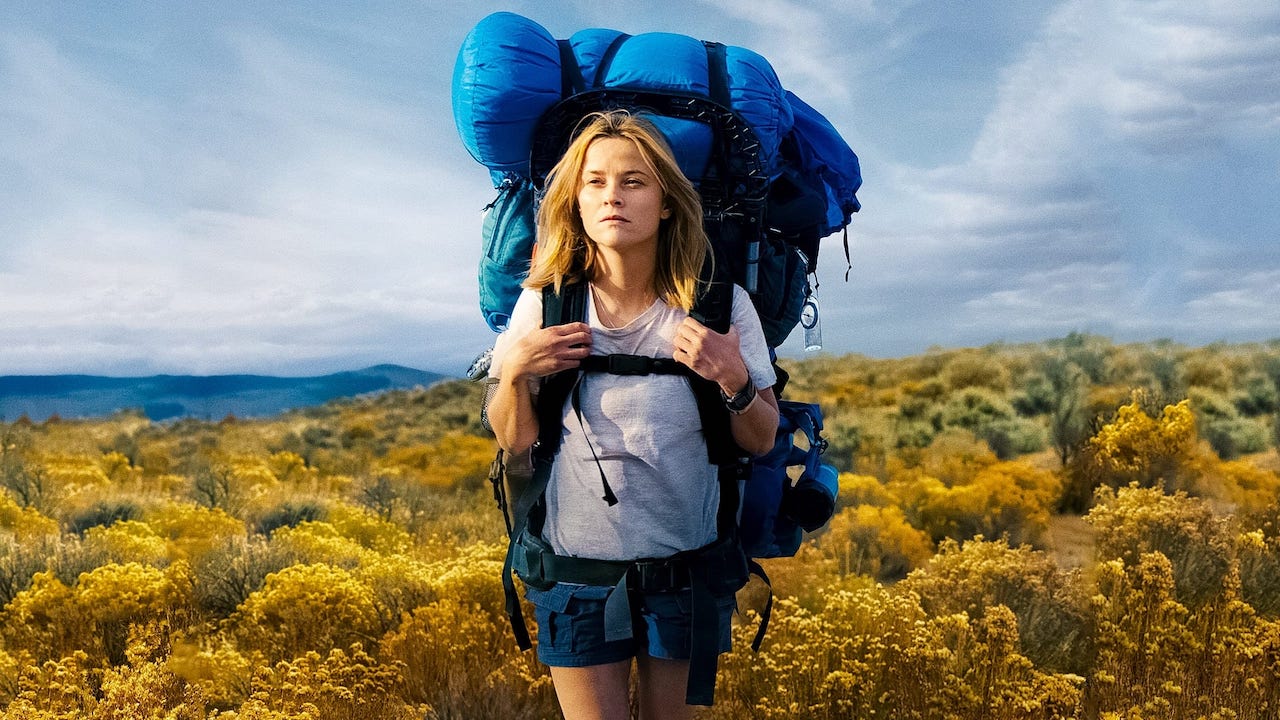 Watch on Disney+
Adapted from her memoir of a cathartic 1500 kilometre hike following addiction struggles and divorce, Cheryl Strayed is the most complex role Reese Witherspoon has ever played. With Jean-Marc Vallee directing, she gives a self-lacerating performance that is never reduced to a simple need for sympathy or condemnation.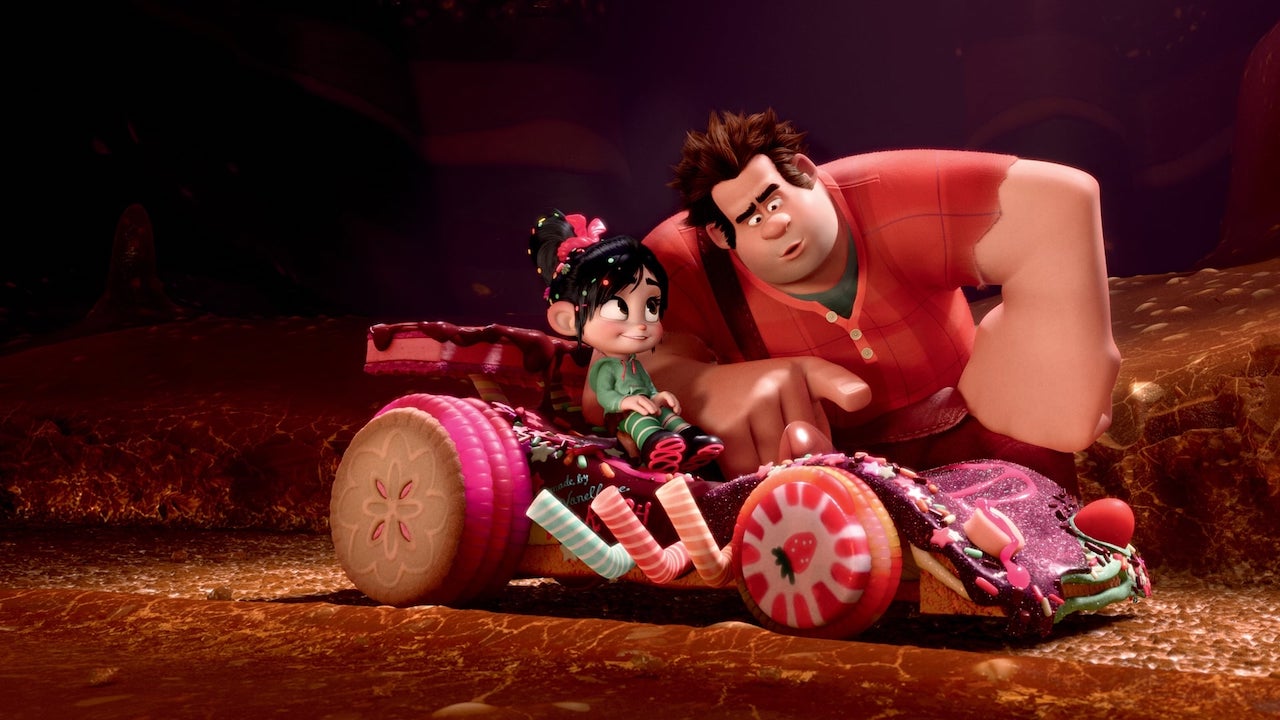 Watch on Disney+
Retro gaming nostalgia takes on a whole new form with this pleasurable animation, where the characters in a video game arcade leave their various boxes at the end of the work day to socialise. Or in the case of Ralph (John C. Reilly), attend a support group for misunderstood villains. When he gets lost with Sarah Silverman's glitch, the movie espouses affecting change with visual finesse and great humour.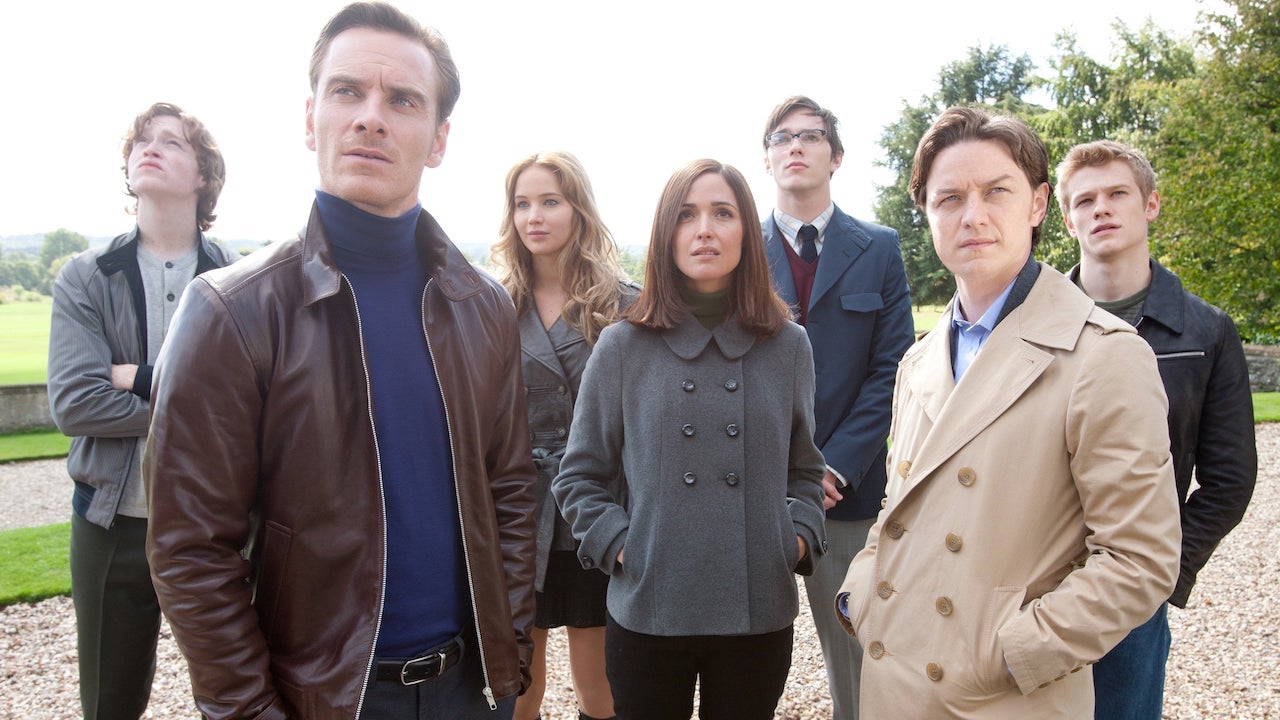 Watch on Disney+
Just tipping out X2, Matthew Vaughn's prequel to the X-Men franchise, with James McAvoy and Michael Fassbender as young incarnations of Patrick Stewart and Ian McKellen, is both a striking evocation of 1960s spycraft with a mutant superpowers twist and a dissection of a friendship corroding. The blank vastness that dragged the series down is memorably supplanted by intimate confrontations and lasting characters.
---
This guide is regularly updated to reflect changes in Disney+'s catalogue. For a list of capsule reviews that have been removed from this page because they are no longer available on the platform, visit here.