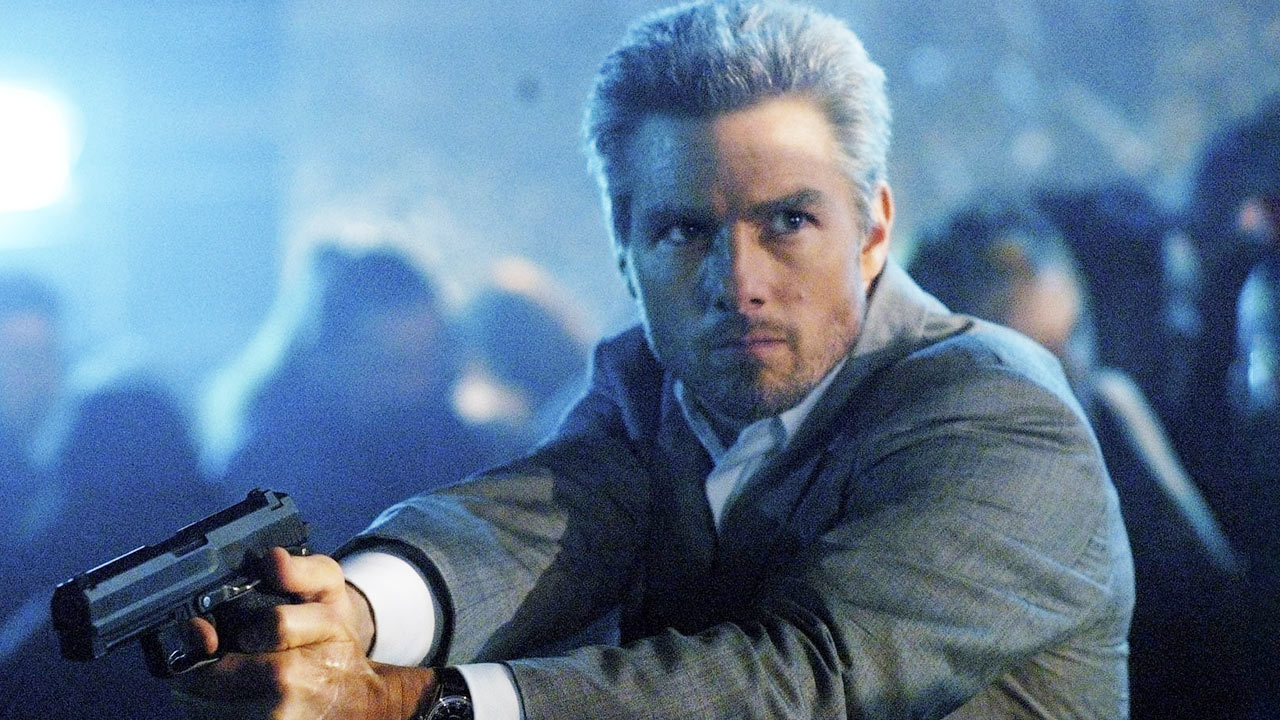 Retrospective: the pulse-pounding Collateral remains Tom Cruise's greatest action movie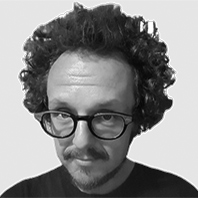 ---
Box office behemoth Top Gun: Maverick may be the biggest Tom Cruise action movie, but it ain't his best. Luke Buckmaster hands that honour to Michael Mann's hardboiled 2004 film Collateral.

Nobody needed a reminder that Tom Cruise remains a titan of action cinema, standing tall on the shores of a rapidly evolving zeitgeist—though we certainly got one with the sensational success of Top Gun: Maverick. This enjoyable "legacyquel" to Tony Scott's homoerotic original isn't, however, his best action film; one should never conflate the popularity of a piece of art with its worth. Nor for that matter are any of the Mission: Impossible movies, or even the rootin'-tootin' Edge of Tomorrow, a playful sci-fi starring Cruise as an alien-fighting soldier who keeps dying but also keeps getting reborn, video game style.
Nay: Cruise's finest pulse-pounder is 2004's Collateral—a hardboiled spin on the "one night on the town" narrative, directed by Michael Mann in a leaner and edgier style than his usual, grander approach (exhibit A: the concrete jungle epic Heat; exhibit B: the sensational period piece The Last of the Mohicans). Collateral marks a rare turn from Cruise as a bad guy: he plays an ice cool contact killer named Vincent who, in the spirit of ice cool contract killers, has a bit of a sartorial eye, being well dressed in a button-up shirt and tailored suit, with carefully matched greys—because if you're going to murder people for a living you might as well look nice.
Stuart Beattie's screenplay has a literal stop/start quality, detailing an evening in which Vincent forces a cabbie, Max (Jamie Foxx), to be his chauffeur for a series of trips around Los Angeles, most resulting in a fresh corpse and an increasingly exasperated over-his-head driver. When Max realizes a body that landed kaplunk! onto the roof of his car was Vincent's work, he exclaims: "you killed him!" To which the quick-witted villain responds: "no, I shot him. The bullets and the fall killed him." The initially hapless (but ultimately empowered) Max is in no mood to argue semantics.
Mann keeps Collateral tightly oriented around the two principal characters, contrasting Foxx's modest and decent everyman with Cruise's cold-blooded psychopath. An important context is established via dialogue early on, when Vincent tells Max a story about a man who died on a subway and, LA being LA, rode on the carriage for six hours before anybody noticed he'd carked it. This lays the groundwork for the articulation of Vincent's rather pessimistic worldview. Aerial shots of the city reiterate the point, in visual terms, that this city is huge, busy and impersonal, contrasting the largeness of the CBD with the smallness of the characters and their lives in the scheme of things.
Sign up for Flicks updates
Vincent and the visuals are in sync. The killer being, in addition to a mercenary-like professional, a bit of a philosopher, with a fondness for invoking a "forest for the trees" argument, minimizing the impact of his own actions by comparing them against the scale of the world's problems. When Max expresses moral outrage about the whole " murdering lots of people" thing, which is kind of fair enough, Vincent responds by citing atrocities in Rwanda—where, he notes, there were "tens of thousands killed before sundown". He asks: "did you bat an eye, Max? Did you join Amnesty International, Oxfam, Save the Whales, Greenpeace or somethin'? No. (But) I off one fat Angelino and you throw a hissy fit."
Cruise delivers the lines perfectly, with eerie slickness. We feel for Max—he's the audience surrogate with whom our empathies lie—but we're truly captivated by Vincent, with his chilling existentialism and day-of-reckoning gravitas. He's an ancient, mythical avenger in modern garb; a Grim Reaper escorting souls from one world to the next. An excellent scene in a jazz bar, framed as a three-way dialogue exchange, but dominated by the nostalgic reflections of a musician soulfully played by Barry Shabaka Henley, demonstrates the film's pared-back impact, minimalizing dramatic structure and maximizing Vincent as an agent for change.
The dialogue takes us elsewhere, evoking the rose-tinted memories of Henley's small but memorable character, before Vincent rearranges the scenario and reveals his true purpose for being there (which ain't to talk about Miles Davis). It's one of many fine scenes, in a very fine film, featuring very fine performances. Somewhere in the skies above, Captain "Maverick" Mitchell may be whooshing around in a high-powered aircraft, but the real Danger Zone—measured in terms of atmospherically intense Tom Cruise action movies—is on the ground, in LA, following Cruise's well-dressed angel of death.