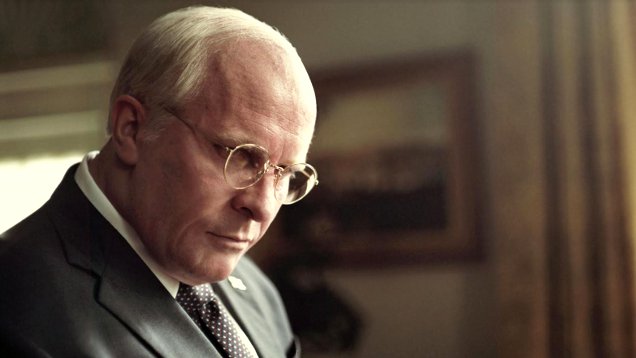 10 of the most striking actor transformations in cinema history

---

Christian Bale's performance as Dick Cheney in Vice is nothing short of astonishing. It belongs to a long history of striking transformations from great actors, writes critic Blake Howard.
Writer/director Adam McKay's new film Vice has been nominated for six Golden Globes and is generating all the right awards season buzz for its leading man Christian Bale, whose performance as Dick Cheney is something to behold. Putting on an enormous amount of weight – hitting a rumoured 120 kilograms – there were moments when I genuinely forgot I was watching Bale and not the bloated and blotchy tyrant himself.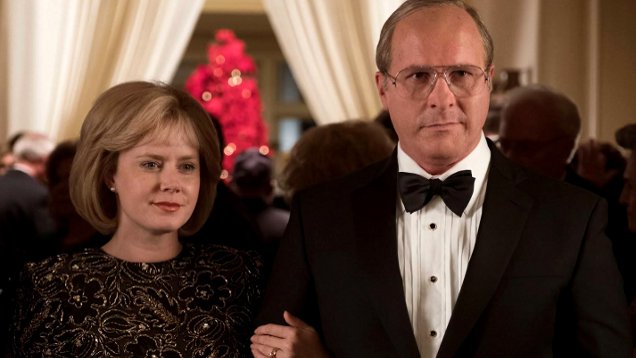 The rest of the cast is excellent too. Sam Rockwell convincingly inhabits George W. Bush's gregarious charm and Steve Carrell captures Donald Rumsfeld's piercing voice and perpetual squint.
Christian Bale is no stranger to putting his body through torture in pursuit of his art. The man most famous for playing Christopher Nolan's version of Batman has made a career of taking character inhabitation to new physical lengths. He consumed a diet of apples and cigarettes to starve himself for the 2004 psychological thriller The Machinist, for example, then packed on muscle and bulk to play Batman, then gave himself a pot belly for 2013's American Hustle.
Perhaps Bale's approach to acting can be summarized in a single word: commitment. His performance in Vice may be his most stunning yet and ranks among cinema's most dazzling transformations. Here are 10 of the most striking actor transformations in history.
Sign up for Flicks updates
Robert De Niro (Jake LaMotta in Raging Bull)
When people discuss transformational performances, imitation is the best form of flattery – as we saw with Robert De Niro's performance in Martin Scorsese's 1980 masterpiece Raging Bull. The raw physicality of De Niro's performance as the ferocious and brutal La Motta was nothing short of amazing.
Charlize Theron (Aileen Wuornos in Monster)
Monster director Patty Jenkins saw through the stunning beauty of leading lady Charlize Theron to her inner potential as a hideous serial killer. Theron's stunning portrayal as the dimwitted sociopath Wuornos won her an Academy Award for her troubles.
Russell Crowe (Jeffrey Wigand in The Insider)
Fresh from his star-making turn in Curtis Hanson's L.A Confidential, Russell Crowe became the bloated and significantly older Jeffrey Wigand in Michael Mann's thriller The Insider. There's not a moment that the then-30-year-old from New Zealand (adopted by Australia) wasn't convincing as a Southern American man in his fifties. So good.
Hilary Swank (Brandon Teena in Boys Don't Cry)
If you've ever seen Hilary Swank's fighting physique in Million Dollar Baby, you'll appreciate just how stunning her transition to Brandon Teena was in Kimberly Pierce's tragic tale of the transgender pioneer. Riveting stuff.
Will Smith (Muhammad Ali in Ali)
Will Smith's career-best performance required eleven months of intensive boxing training and over a year of dialogue coaching, which involved going home to his family and speaking in the voice of one of the world's greatest fighters. This striking impersonation of the iconic sportsman is dramatically underrated.
Director David Fincher saw potential for Rooney Mara to access a ferocious intensity, sexual fluidity and an extreme, vigilante tenacity for the English language adaptation of Steig Larsson's juggernaut series. Fincher's belief in the actor was well placed.
Tom Hanks (Chuck Noland in Castaway)
It's pretty apparent that Tom Hanks, apart from being one of the world's great nice guys, continues to be one of the most excellent actors of his – or any – generation. In Castaway surviving a plane crash, swimming to a deserted island, staying alive and befriending a volley ball is only believable through Hanks' incredible transformation.
Matthew McConaughey (Ron Woodroof in Dallas Buyers Club)
Deep in the 'McConaissance', this was one of McConaughey's two greatest roles – the other being his performance as Rustin Cohle in True Detective. The man who had been contractually obliged to remove his shirt in about 30 successive rom-coms received a storm of acclaim for stripping away his Greek statue physique, to authentically portray a pharmaceutical drug hustler living with AIDS.
Gary Oldman (Mason Verger in Hannibal)
In Ridley Scott's follow-up to the Oscar-winning Silence of the Lambs, Gary Oldman plays a Hannibal Lector victim reassembled with grafts of skin sliced off his face. The skeletal housing has an alien quality. Oldman's transformation is breathtakingly eerie.
Matthew Fox (Picasso in Alex Cross)
Perhaps this was Matthew Fox demonstrating his incredible commitment; maybe it was years and years of internet abuse about all the characters on Lost maintaining their physique while stranded on a desert island. His sinewy performance as the villain Picasso is the best element of this 2012 American crime thriller.