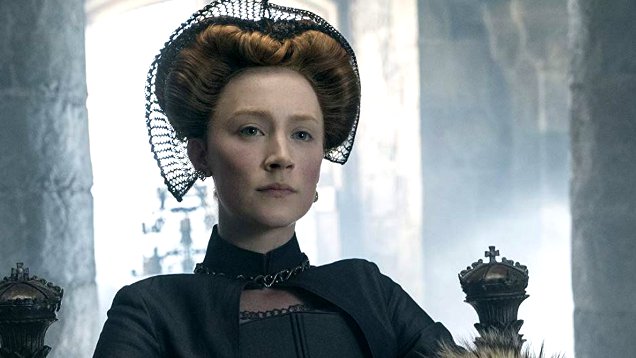 Mary Queen of Scots is the uglier British cousin of Marie Antoinette

---
When it comes to historical accuracy, Hollywood is notoriously unreliable. However there is more than enough to compel audiences in Mary Queen of Scots, writes critic Blake Howard. 
Resplendent with a cast that refreshingly echoes the cultural make-up of contemporary Britain, meticulously crafted costumes, and the frenzied political piranha-like feeding of royal courts, Mary Queen of Scots is the uglier British cousin to Sofia Coppola's decadent, candy-coloured, revisionist history Marie Antoinette.
In her debut cinematic effort, director Josie Rourke – who currently holds the post previously occupied by one Sam Mendes as Director of the Donmar Warehouse – demonstrates a mature manipulation of perspectives pivoting from theatre to film. The film opens with a dream-like projection of Mary's fate. It shows an axe ready to come down on her neck before transporting her, being hurled out of a boat after travelling across the channel, having recently been widowed. If entrances give any indication, Mary's life highlights will be rare.
Screenwriter Beau Willimon adapted the novel Queen of Scots: The True Life of Mary Stuart (written by Dr John Guy) to create the scaffolding for essential historical events. It's clear from the outset that history (and some characters) will be skewered with Shakespearean theatricality and adorned in great outfits from designer Alexandra Byrne.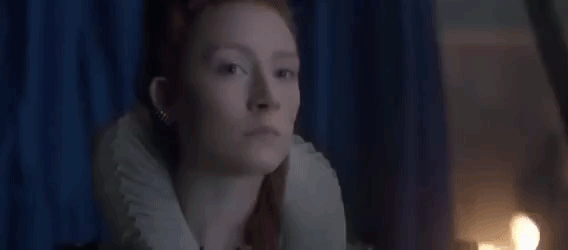 Ronan's performance of Mary is a conflicting one. When she's flexing her rights to succession to the English crown, there's rigid defiance in her posture and delivery. However, she seems caught between experience as a ruler in the French court, unyielding stubbornness and just plain stupidity in the face of Rourke's swarms of men affronted by her anointed power. Ronan's ability (or perceived control) is only in the warm intimacy of the camera; such as impassioned speeches, emphatic pleas and holding a micro court in her bedchamber.
The moment you see her cast against a sprawling moor, a heaving mountain or the towering and darkened menace of the hostiles forces in her court, swirling around her decadent attire, she feels on the precipice of obedience or harm. Margot Robbie plays Queen Elizabeth 1, and like her antipodean sister from another mister Cate Blanchett, feels like the perfectly cast outsider amongst the misogynistic and universally disproving gaze of the English court. Robbie tackles Elizabeth in the early stages with a delicacy, hyper-aware of both the things that her subjects and her competitors expect from her. Rourke shoots her with restraint, keeping the camera at the same respectful or on several occasions disrespectful (eavesdropping servant) distance. She does not merely adorn the mask of a political lioness. We watch her as the world – and God – disappoint her; and she becomes the legend.
Sign up for Flicks updates
James McArdle – who plays James, Earl of Moray (Mary's half brother) – is both the patron saint of hipsters covertly wearing eyeliner and the empathetic 'back-up' choice. McArdle does a great job of oozing sincerity and commitment to the cause while constantly shifting allegiances to get him closer to seizing power. Another notable supporting performance comes from David Tennant, who gives some of his best bad guy scenery chewing as John Knox – the most influential, firebrand Protestant Priest.
A movie enthusiast friend of mine has a mantra that he regularly quotes to me: "don't go to Hollywood for history." I respect Josie Rourke's bold Mary Queen of Scots. It's an alternate history that takes ruling out of the throne room or court and settles the fate of Britain in carefully worded letters, portraits and calculating gestures of friendship, set in the confines of spaces associated with women.