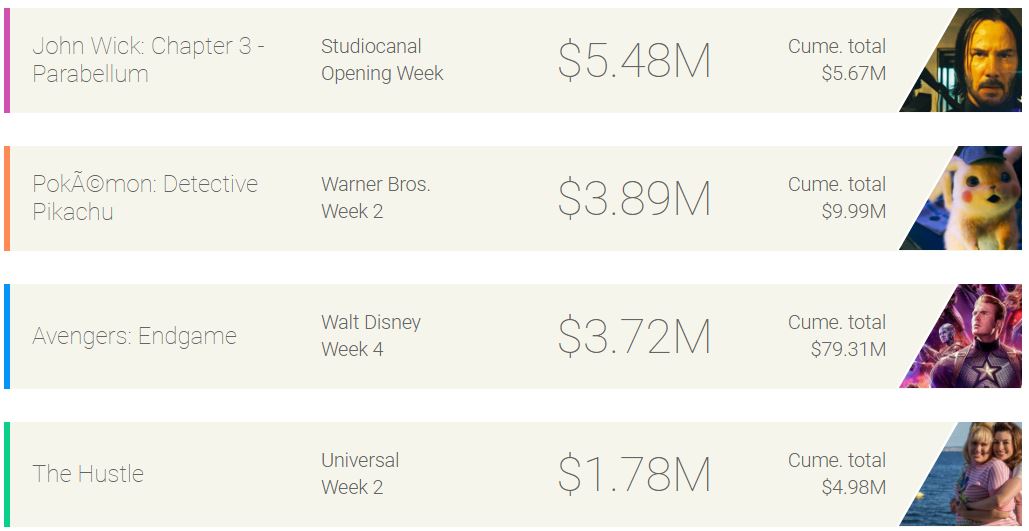 Weekly box office: John Wick goes to #1, then rides a horse to celebrate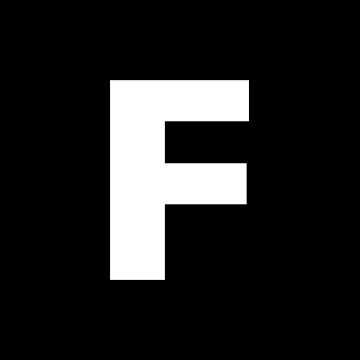 ---
The ice cool contract killer Jack Wick has gone to number one with a bullet, defeating the puny Detective Pikachu (which came second) and Avengers: Endgame (which landed in third).
The third instalment of the popular action franchise took $5.48 million in its first week of release in Australian cinemas.
Here are the top 10 films at the Australian box office, May 16 to May 22.
1. Jack Wick Chapter 3 – Parabellum (Studiocanal) $5,478,864
2. Detective Pikachu (Warner Bros) $3,886,017
3. Avengers: Endgame (Disney) $3,715,768
4. The Hustle (Universal) $1,776,830
5. Top End Wedding (Universal) $767,533
6. Poms (Roadshow) $612,384
7. Longshot (Studiocanal) $276,903
8. De De Pyaar De (Mindblowing) $243,775
9. The Least of These: The Graham Staines Story (Heritage) $130,674
10. All is True (Sony) $112,184
* Estimated figures as at 12:22 PM 23/05/19. For official box-office chart, contact MPDAA